Having topped the World 50 Best list in 2019 check that Mirazur is one of the modern legends of the finedining universe. After the award the restaurant was remodeled and the concept of the menu was changed. Now the main ingredients of the menu changes with the lunar calendar according to their principles on which days are the optimal to harvest different types of fruits and vegetables. For a lunch in the middle of July I am glad that we got the one with focus on fruits.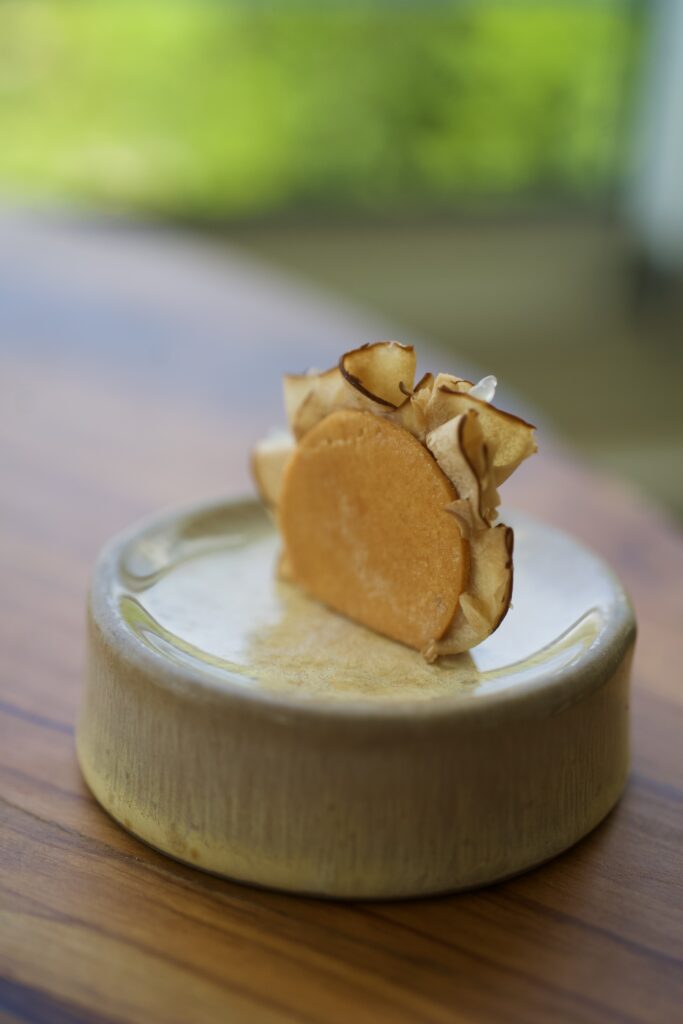 For our opening snacks we would see just how well fruits paires in their menu. A cherry filled with smoked eal would show just that. The sweetness of the fruits would generally in the vegetable dishes be paired with very small pieces of fish that would then provide a salty element. We would also have a super delicious cep "tarte", red berries and foie gras and a grilled red pepper with a bit of sardine. All small snacks of great balance and the ingredients used to create this was very interesting.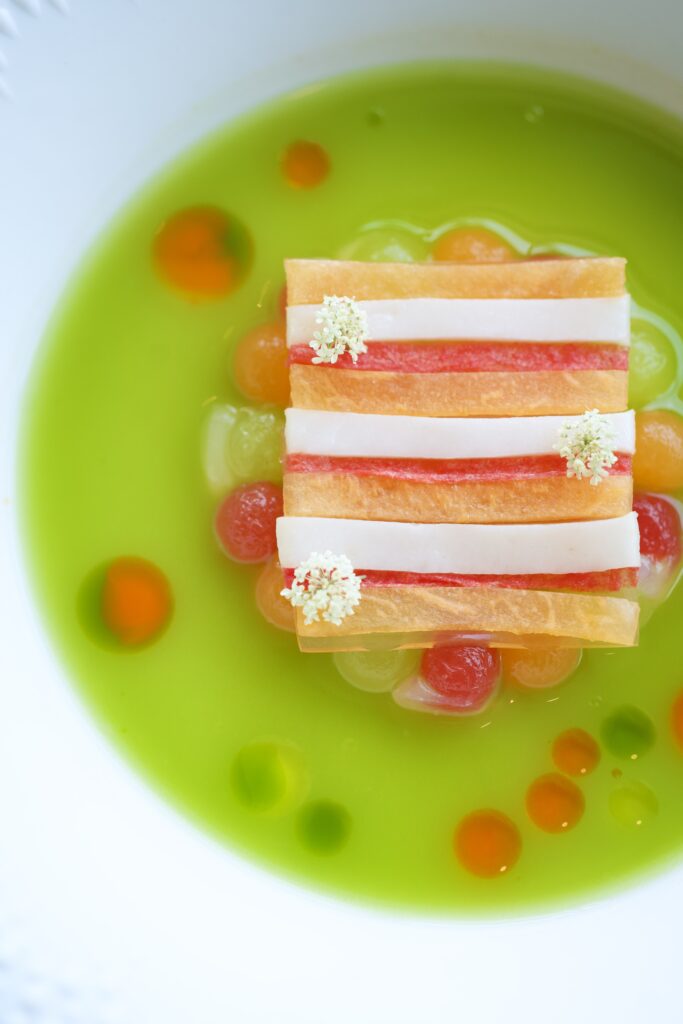 To a bit more classic but super beautiful dish. A cold aqua chile soup served beautifully with fresh prawns and different melons. These provided balance both in terms of flavor and texture especially together with the smokey chili oil.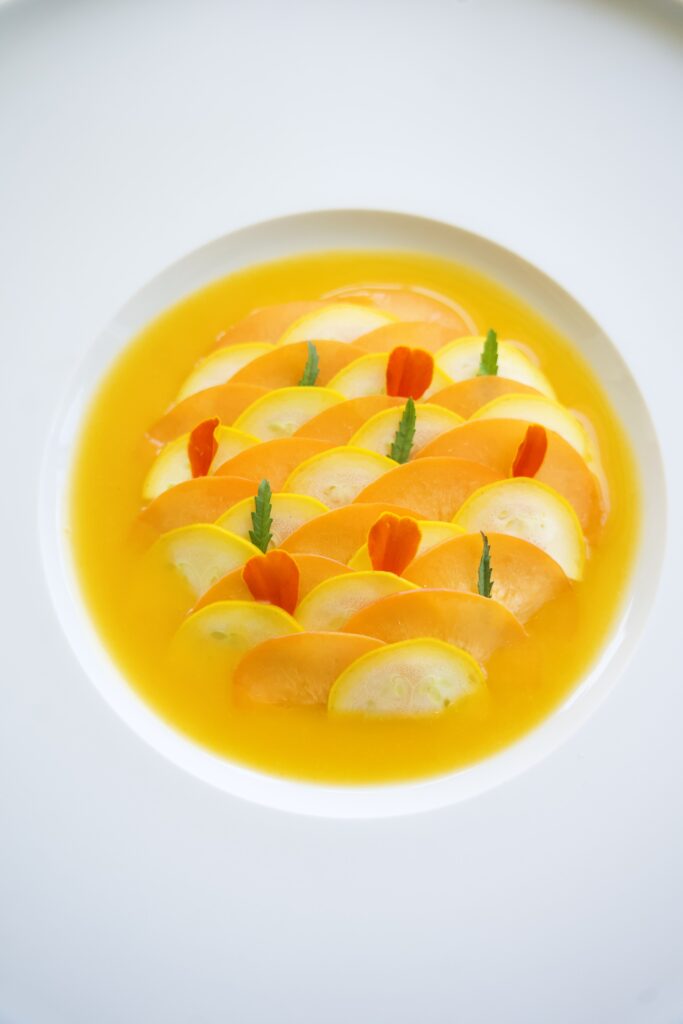 The most beautiful dish was up. Perfectly cut zucchini's and apricots were covering a fresh crab of outstanding quality served with a cold apricot sauce. This was just a very pleasing dish in every sense. A dish that didn't make a lot of noice but was just a super classic lay beautiful and delicious dish.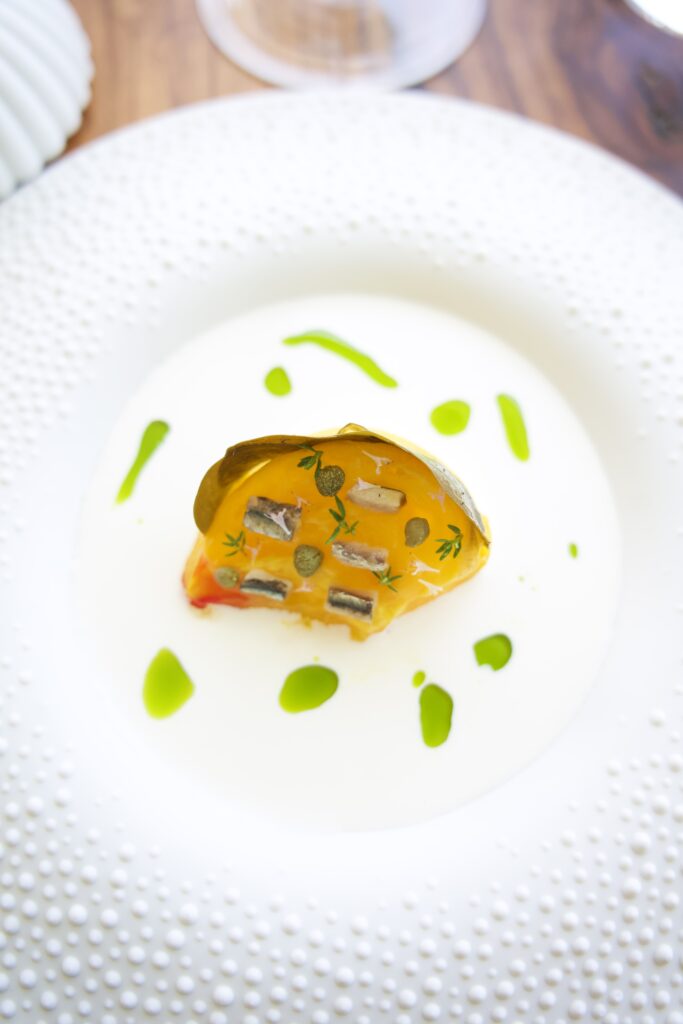 Tomato is Mauros favorite ingredient and we would generally see this through out the menu. Here it was the star. Ever so slightly grilled and served with a cold stratichella sauce and small bites of sardines for umami and salt. On the side the most wonderful sorbet of green tomatoes with fennel juice and raw almonds. The freshness was a really nice match to heavier sauce.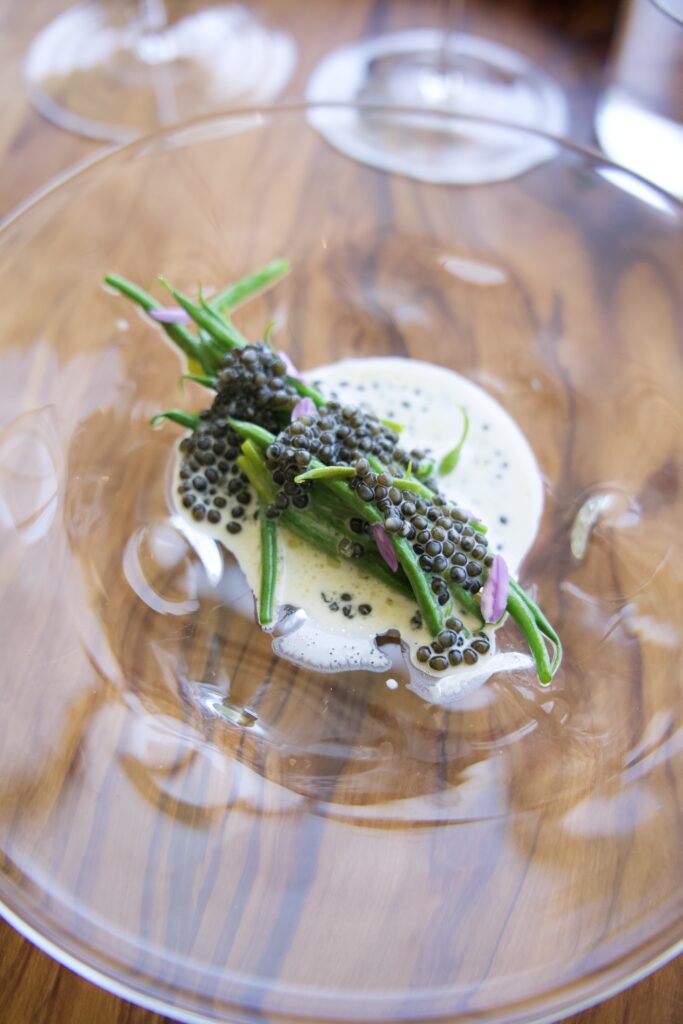 It was time for our first buttery sauce. A moment I had been looking forward to. After all we were in France. This time filled with caviar and served with the smallest green beans I have ever seen. It was just a genuine really tasteful dish.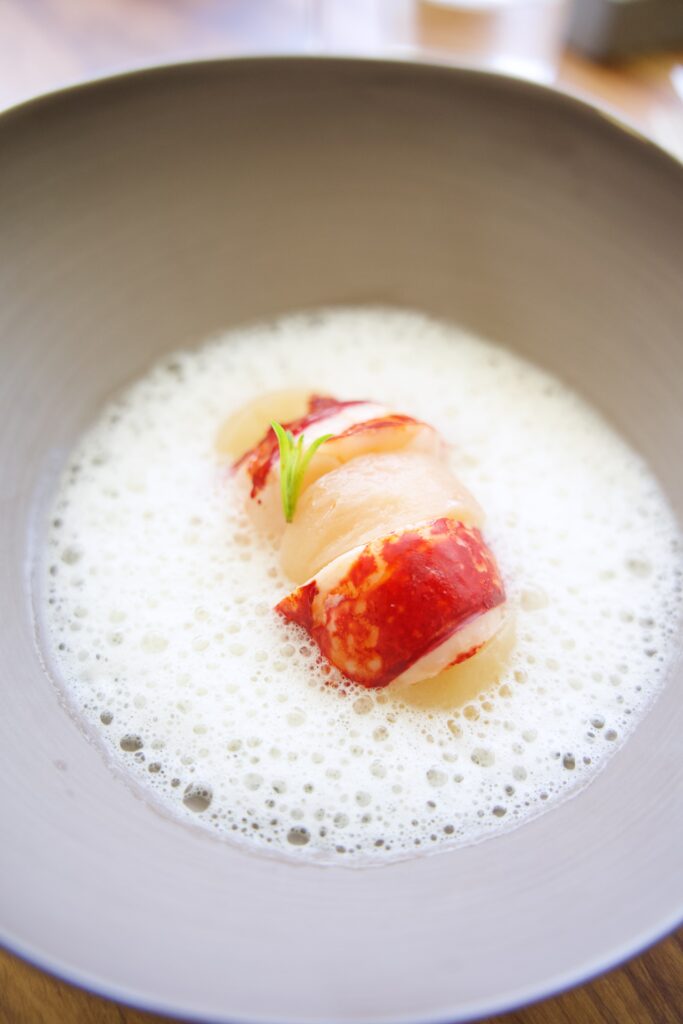 For the main dishes we were to have my favorite dishes of the evening. A lobster served with pear and a buttery sauce with lemon verbena. The sweetness of the pear worked amazing with the lobster. Luckily they built on that theme with the sauce. Simply just delicious and an unusual combination that truely worked.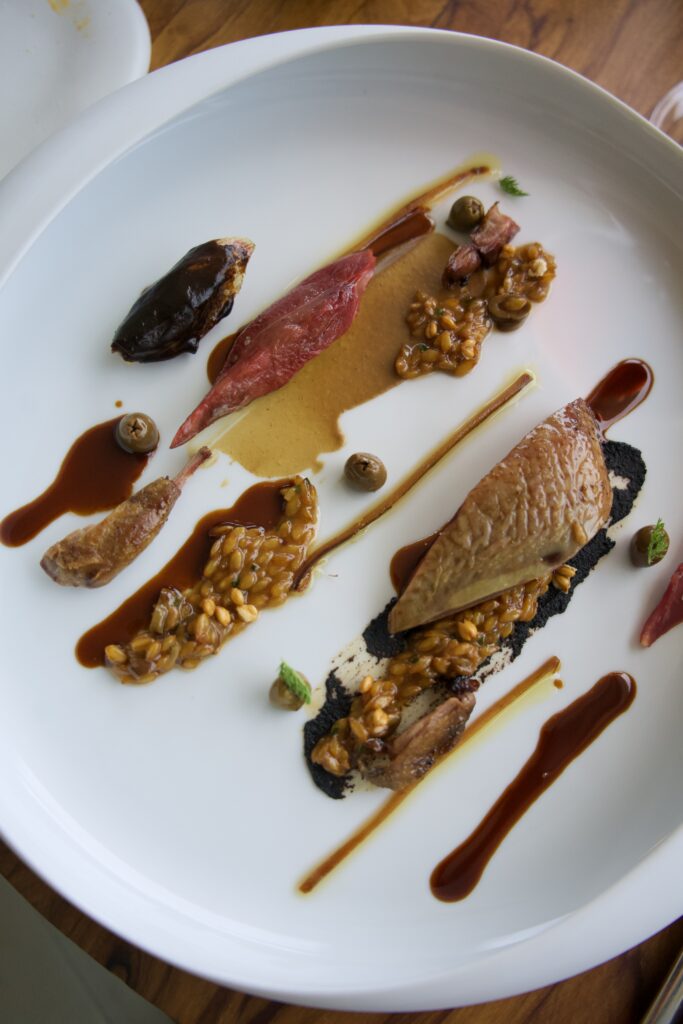 The next one was a bit more classic. Pigeon served with crunchy risotto and black garlic. The rice had a super nice socaret feeling (the crunchy bit of the paella) that gave the dish a very nice touch. A dish of pure umami but without at any point feeling heavy. A dish that was beautifully paired with a Bourgondy from 2006. A classic and delicious dish with a classic and delicious wine.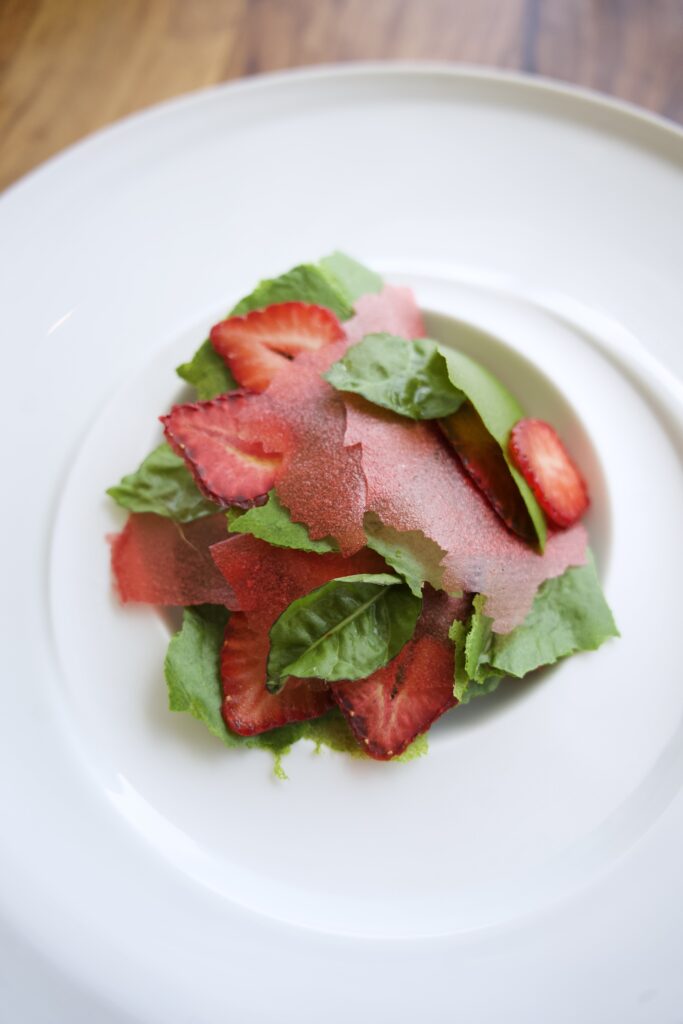 For dessert textures of strawberries and sorrel. A very nice technical dish to accompany the classic combination. This would mark the ending of a true 3 star meal. 
Mirazur truely is a classic 3 star Michelin restaurant. I came with my father to celebrate his forthcoming 75 year old birthday and they truely knew how to make the day feel special. This started already at the trainstation where they were kind enough to pick us up so we didn't have to walk in the scorching heat, to generally giving him lots of attention through out the meal making him feel very special just as you could hope for.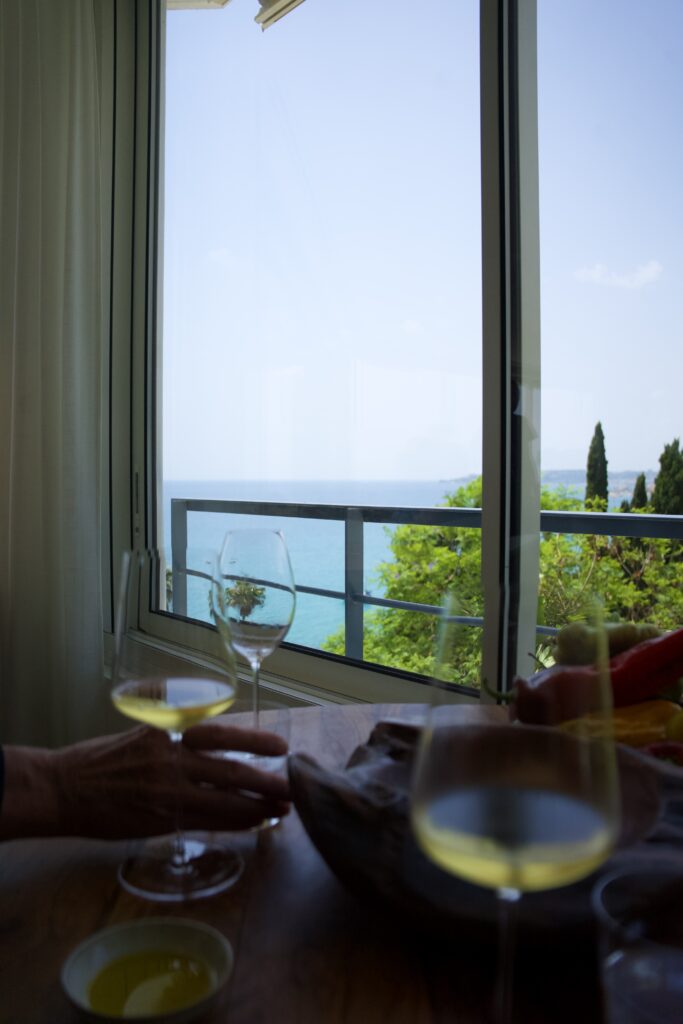 The menu all from start to finish filled with classic and delicious food just like you would expect from a 3 Michelin star restaurant. In that sense it is a very pleasing experience. This is said in the most positive meaning of the word. Spending 4 hours overlooking the blue sea of the Mediterranean and the pink and yellow houses of Menton all while taking in the experience at Mirazur is a zenexperience of the very best kind.