Just 15km south of the border to Denmark lies the historic hotel Alter Meierhof overlooking the fjord. A magnificent view, a great spa is some of its attractions also a 2 michelin restaurant Meierei by Dirk Luther. For once I had travelled for all of above to a long weekend and a great relaxing weekend it was.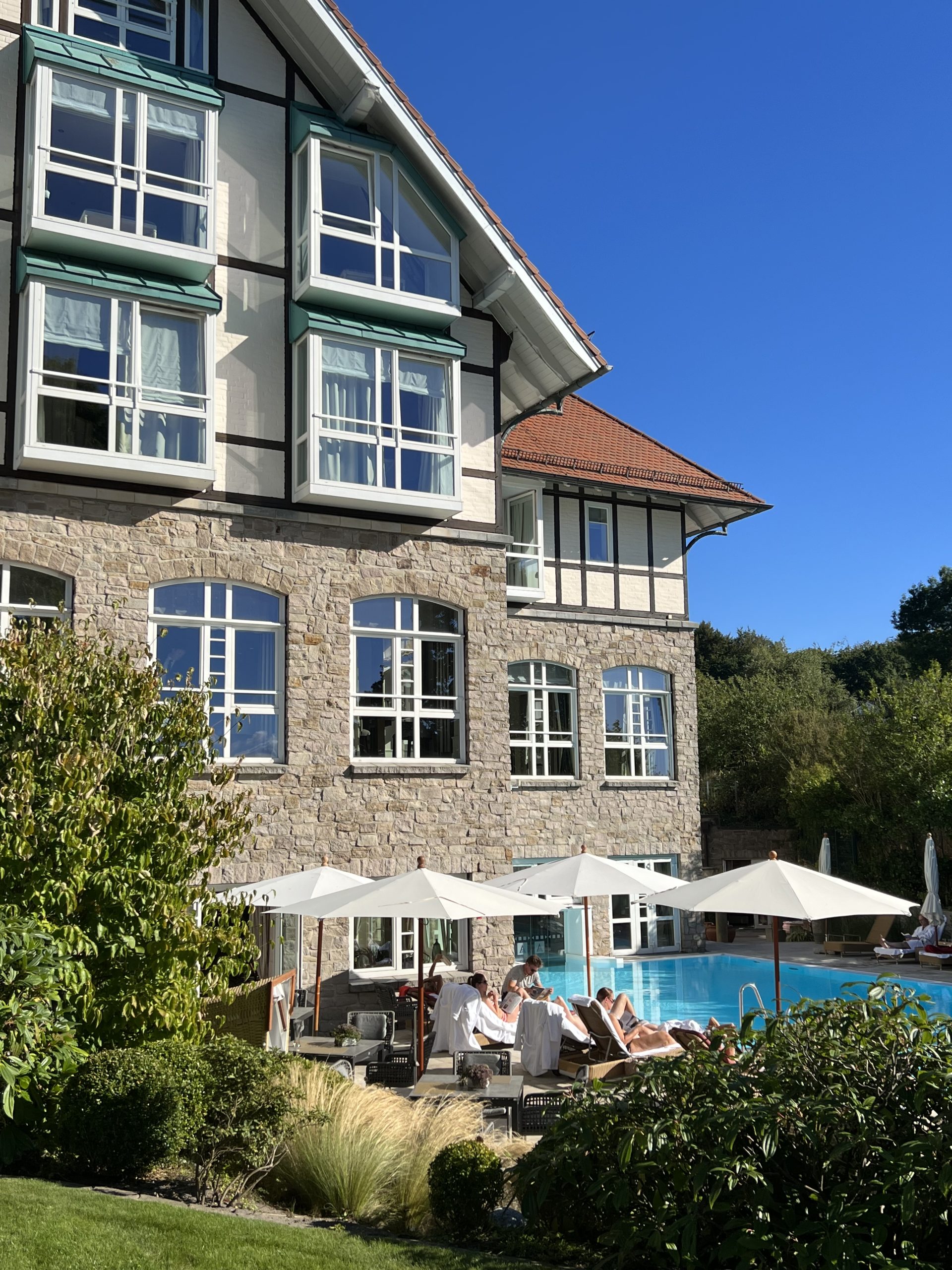 The hotel is more than 100 years old and located with a direct ocean view and decorated in classic German style. Quickly after arriving a glass of champagne was quickly enjoyed in the garden overlooking the fjord. A place we use several times over the weekend.
Now to the restaurant that serves a 7 course tasting menu which is primarily French but also with a small eye on the Nordic cuisine and produce.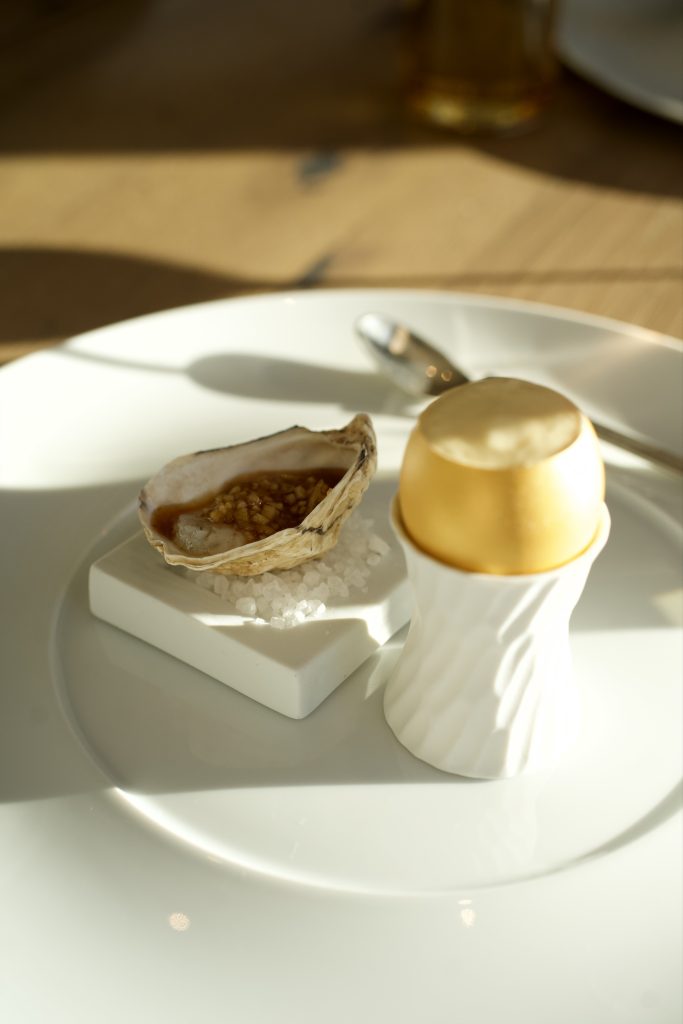 We started of with a series of snacks grillard oysters with vinegar and onions which as a classic combination always works. So did the egg custard with browned butter. Obviously an umami explosion.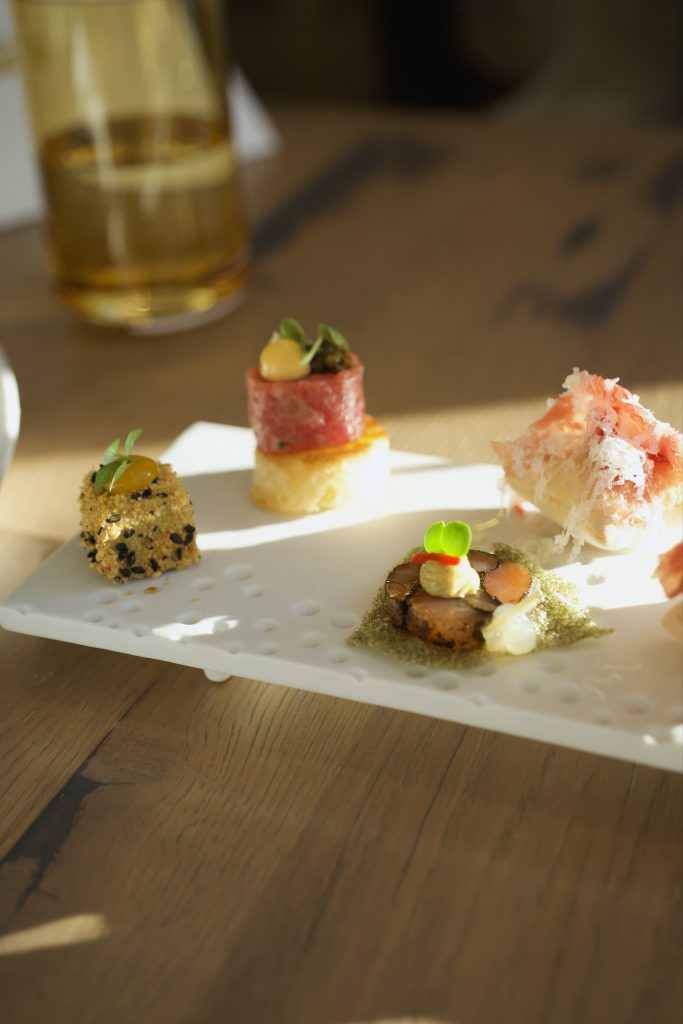 In the next round of snacks I truly enjoyed the mango chutney with Indian spices and sesame seeds. It was just such a nice spice mix The tuna with imperial caviar was naturally also a great luxurious bite.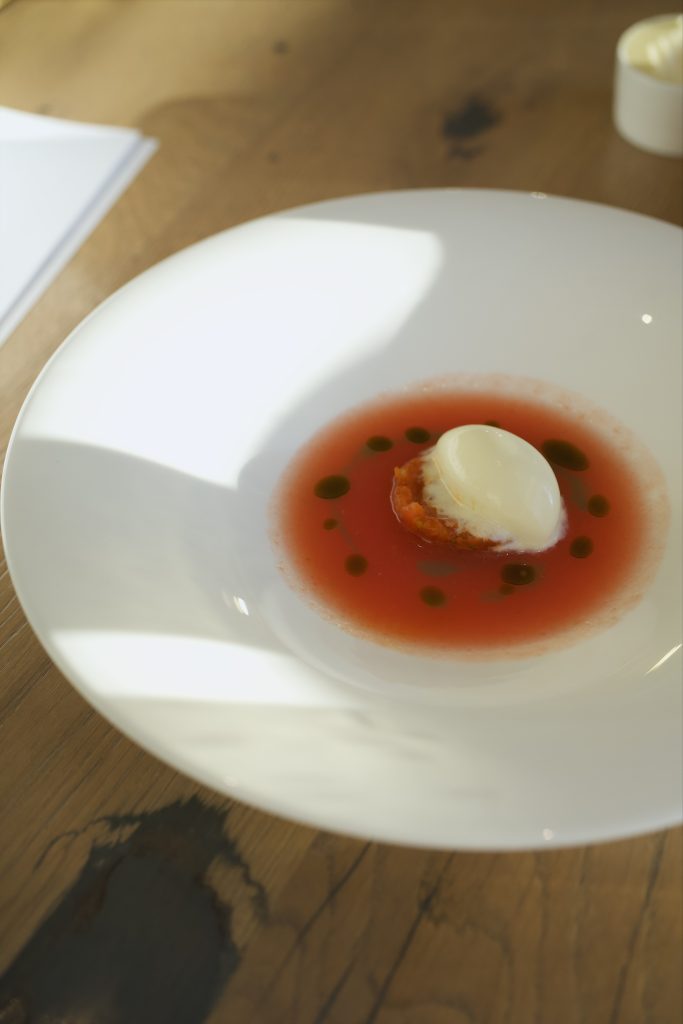 The first dish of the actual menu was a cold tomato and lovage soup with an olive oil icecream, In reality the components are classic but they didn't have the classic flavors and I absolutely loved it.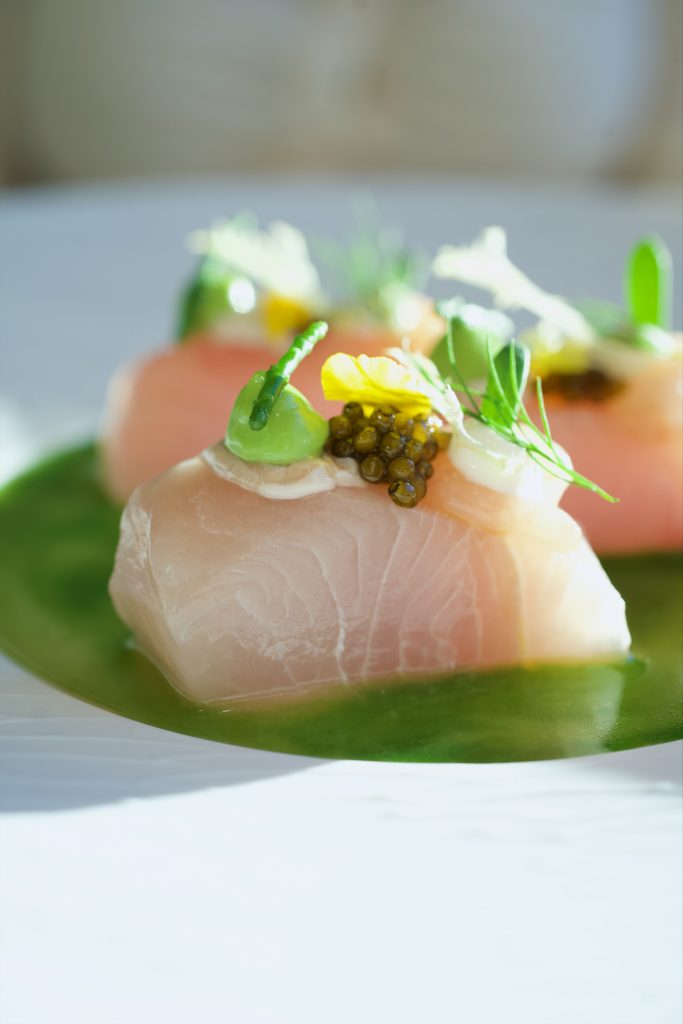 Next up a dish of raw hamachi served with a refreshing cucumber juice with fjord shrimps, miso and a bit of caviar. A really nice refreshing dish that I think would have felt even more refreshing and cleansing had it been half the size in a general protein heavy menu.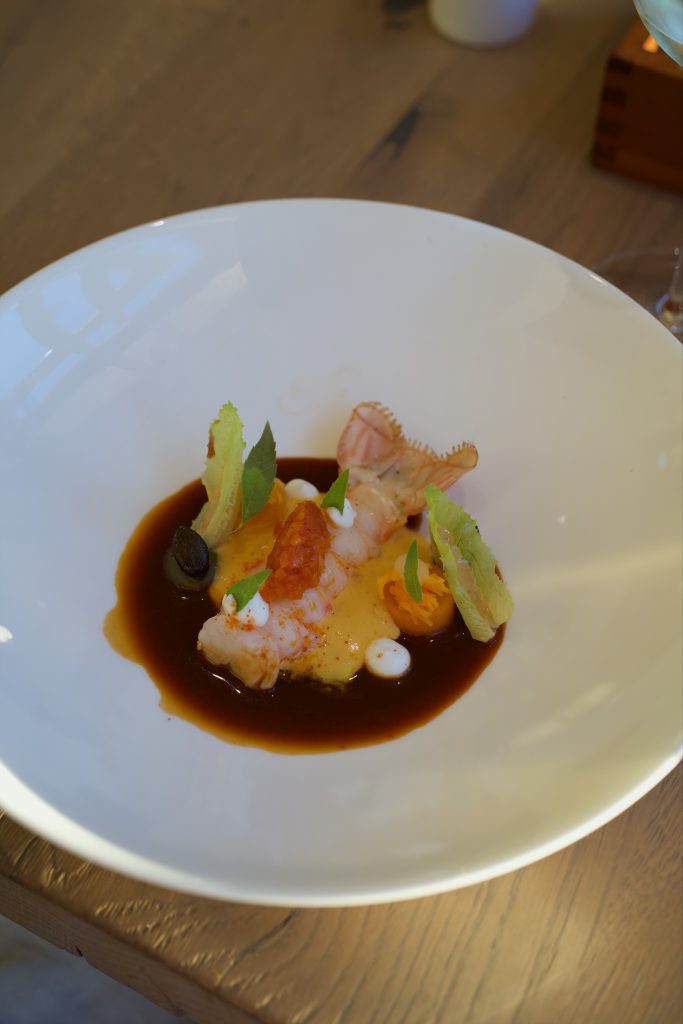 Langoustine with a spicy sauce would however be the only dish on the menu that I didn't enjoy that much. It simply lacked a clear flavor profile.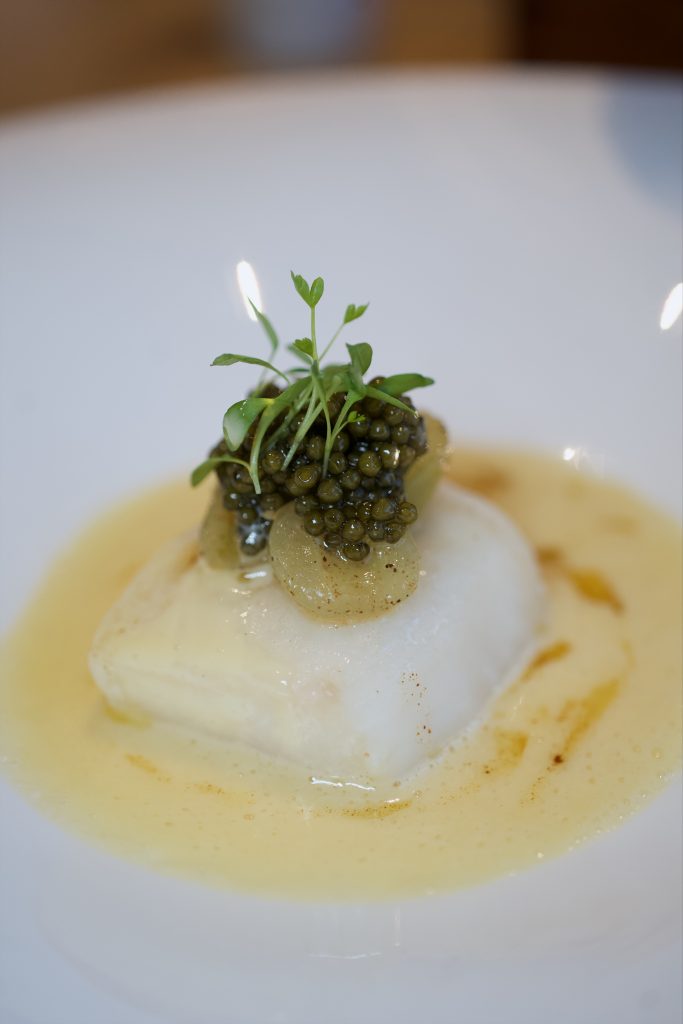 Haliburton with an elderflower beurre blanc and unripe strawberries was the highlight of the meal. The elderflower provides a nice balance to a dish that could otherwise easily have been too heavy. Just delicious.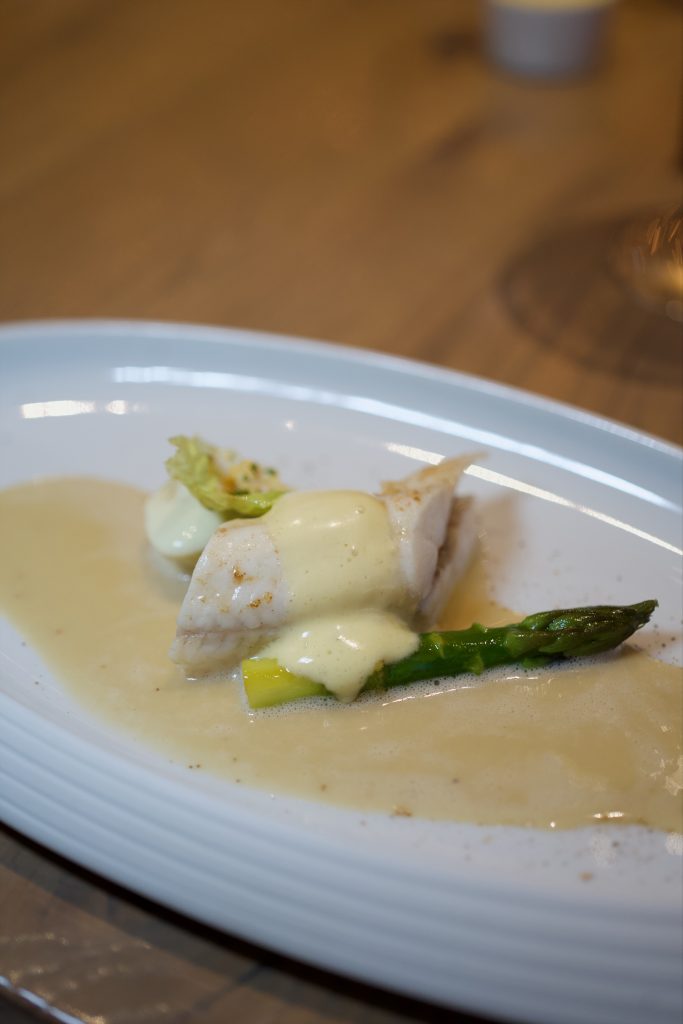 We would continue with another piece of fried fish and this time sole served with leaks and a buttery sauce made on vin jaune. Naturally rich and delicious.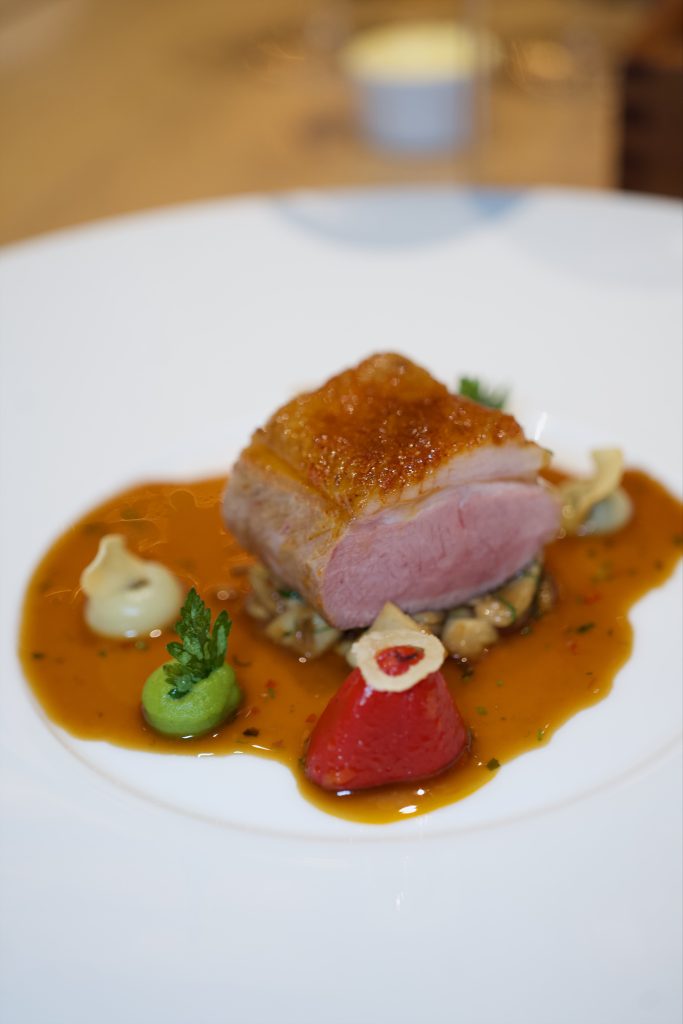 Approaching the end of the meal a perfect piece of lamb arrived with delicious roasted peppers. A simple dish but with great flavors.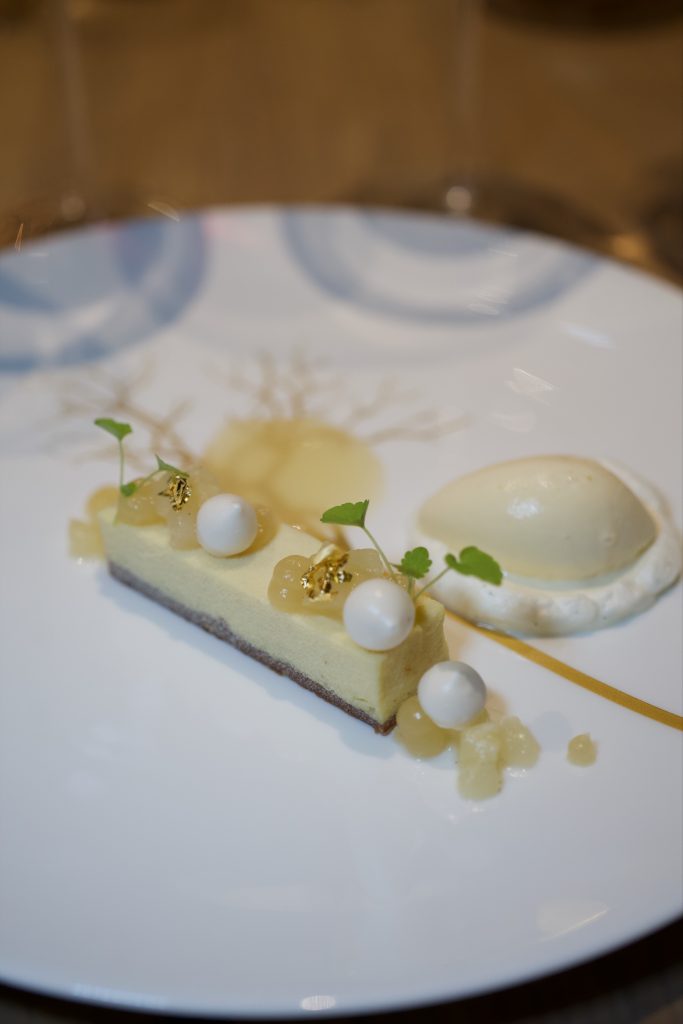 To finish the meal was a classic peach tart. A great mix of flavors and textures which was a truly great way to finish the evening.
We had finished a nice classic meal of great flavors. Personally I could have preferred a few more vegetables to create balance between the protein and buttery heavy dishes but on the other hand a buttery sauce is always delicious together with a great piece of fish so at the end of the day that is up to your personal preference. The service is attentive and professional and all the way through we were well taken care of as it should be at a michelinstar restaurant.
Combining the meal at restaurant Meierei with a stay at the hotel is a guarantee for a great relaxing weekend which I would highly recommend. The rest of the hotel truly does live up to the standards you would expect from a hotel that holds 2 Michelin stars.