The fact that this is neither my first nor last post about Noma is a testament to the powerhouse and stamina that is Noma. A restaurant that like no other constantly reinvents it self giving you as a customer good reasons to come back again and again and so I do.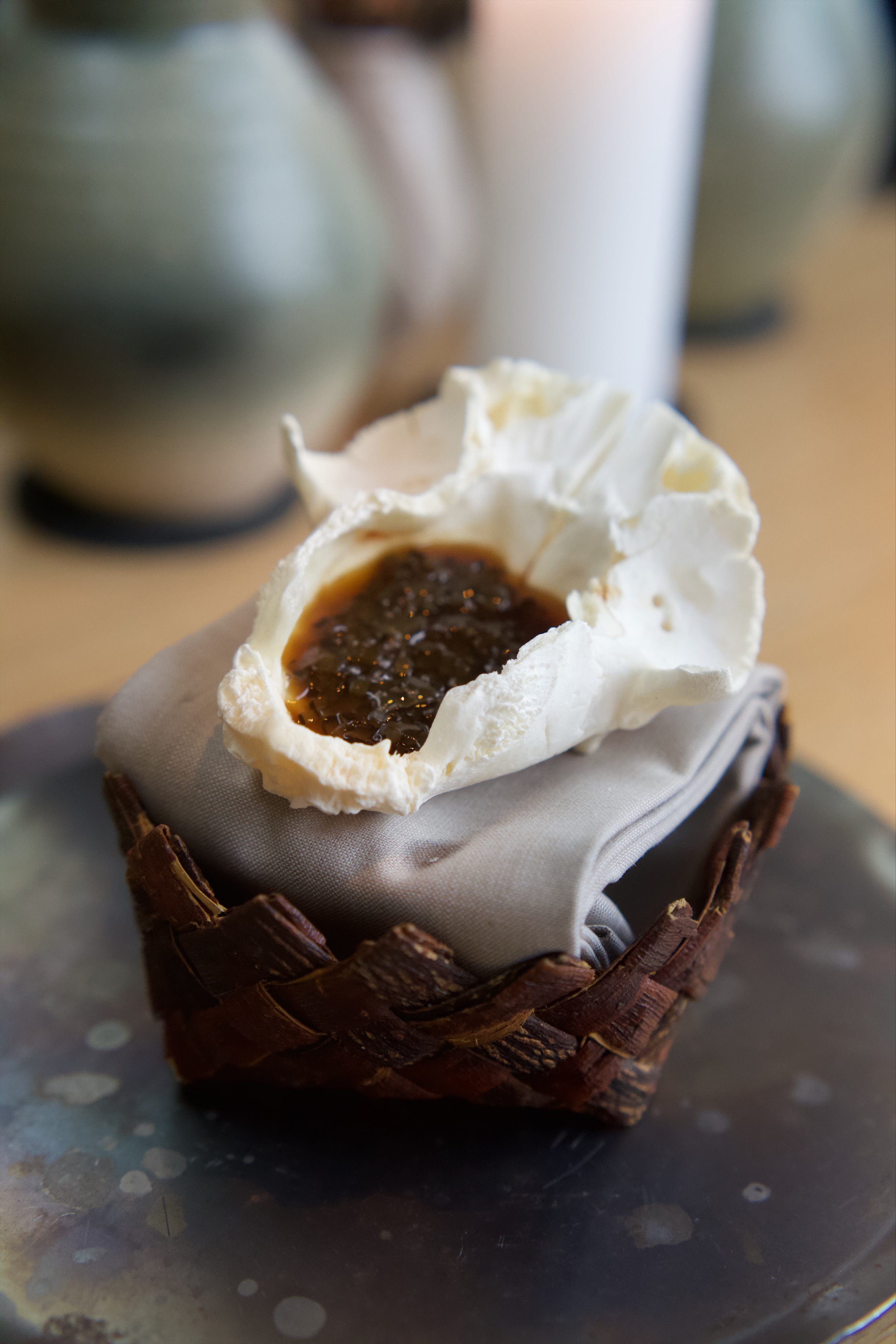 We started with a rain dear brain gel that had been tucked away nicely in its rightful home. A style of presentation that would follow us throughout the meal. An equally impressive and delicious way to start the meal. Obviously stating that they would not be flying under the radar but instead reaching for the sky.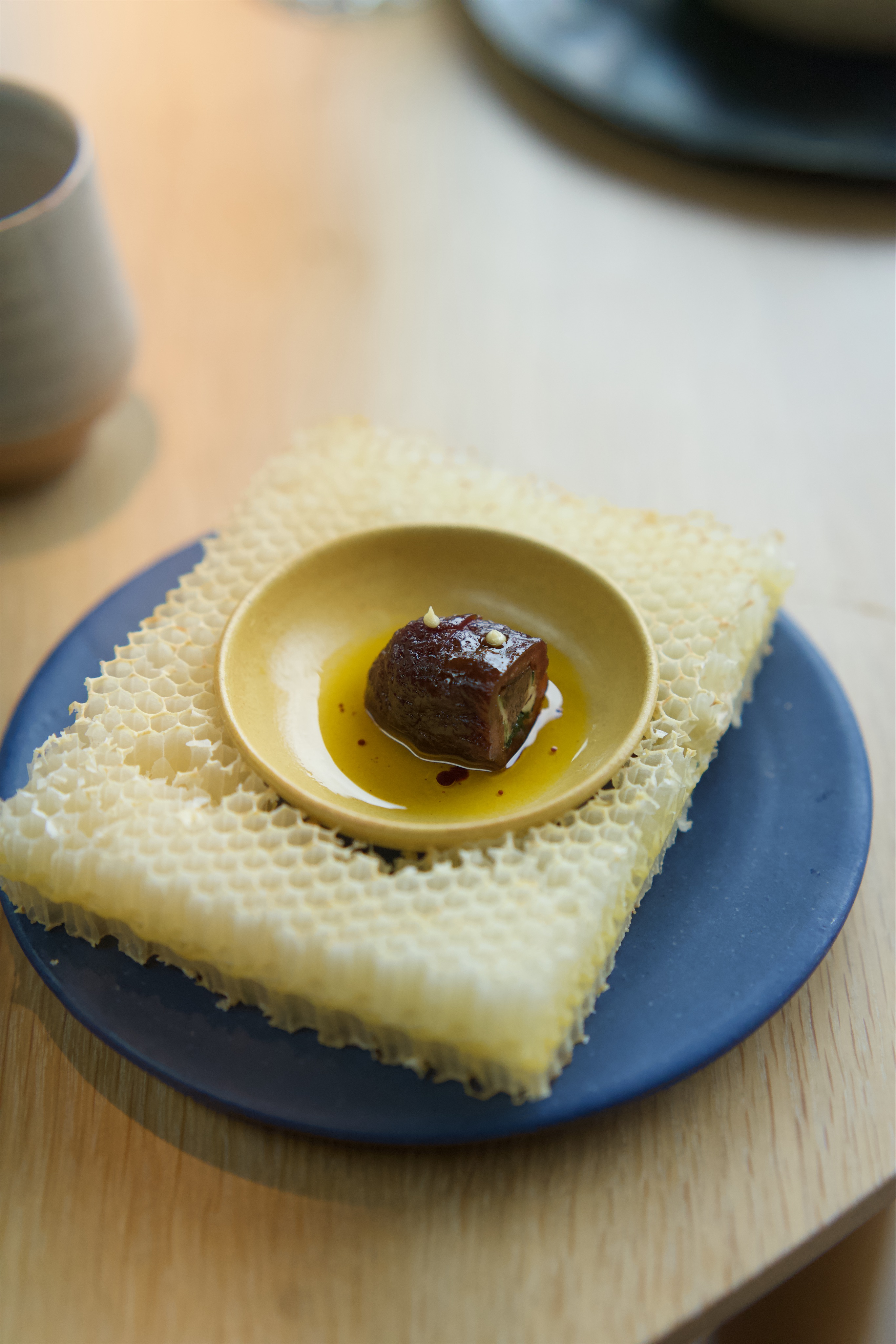 Next was a step up dried plum filled with a variety of different berries. It is still beyond me how they are able to fill it with so much flavor or. The same can be said for the hip rose roller with a paste of mirabelle plum and red currant.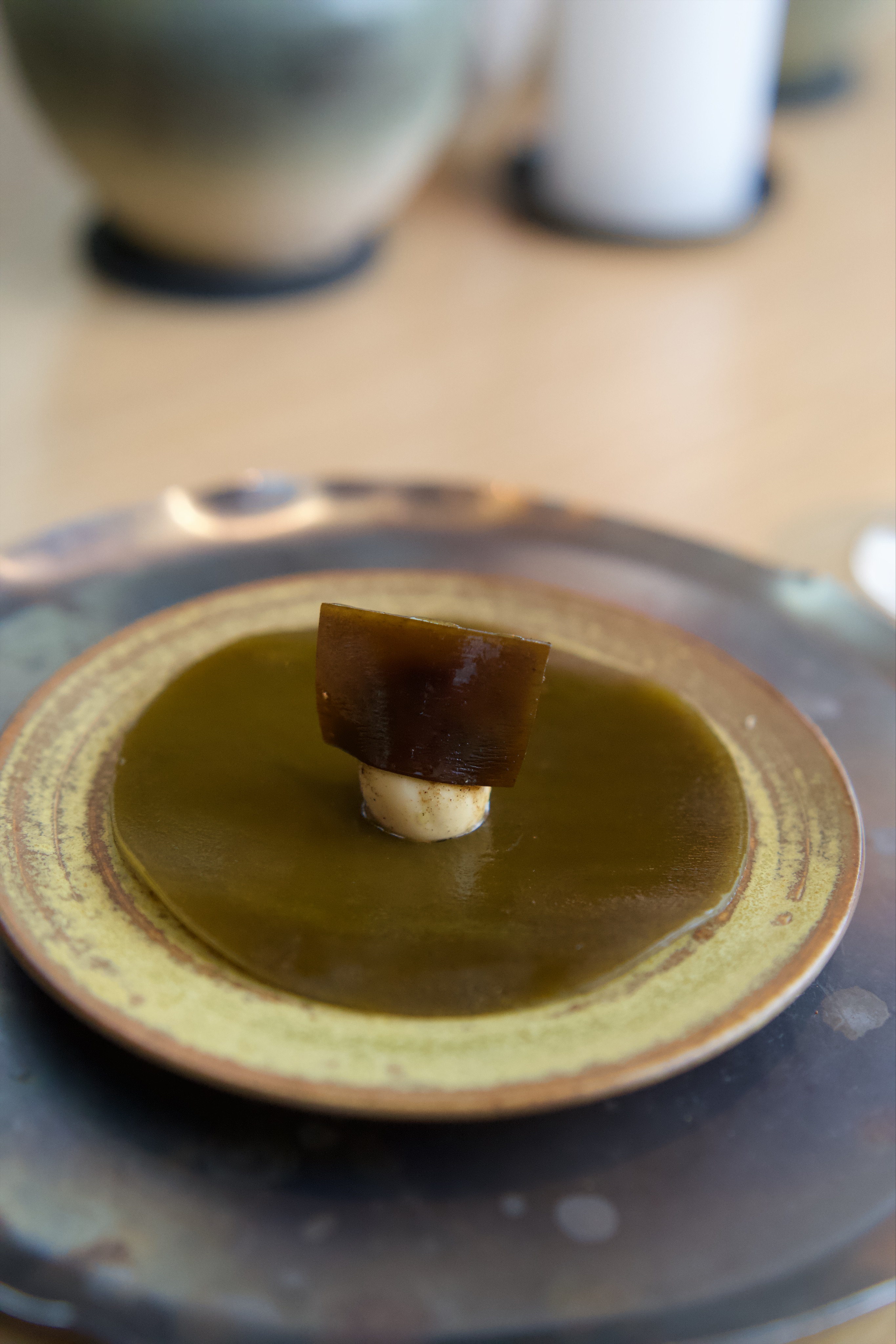 We continued with yet yet another pair of snacks with a quail egg topped with a kind of kelp and on the side the super crunchy and delicious Mexican oregano leaf filled with truffle. I truely understand why Noma has fallen in love with this ingredient. It simply just have the most amazing texture.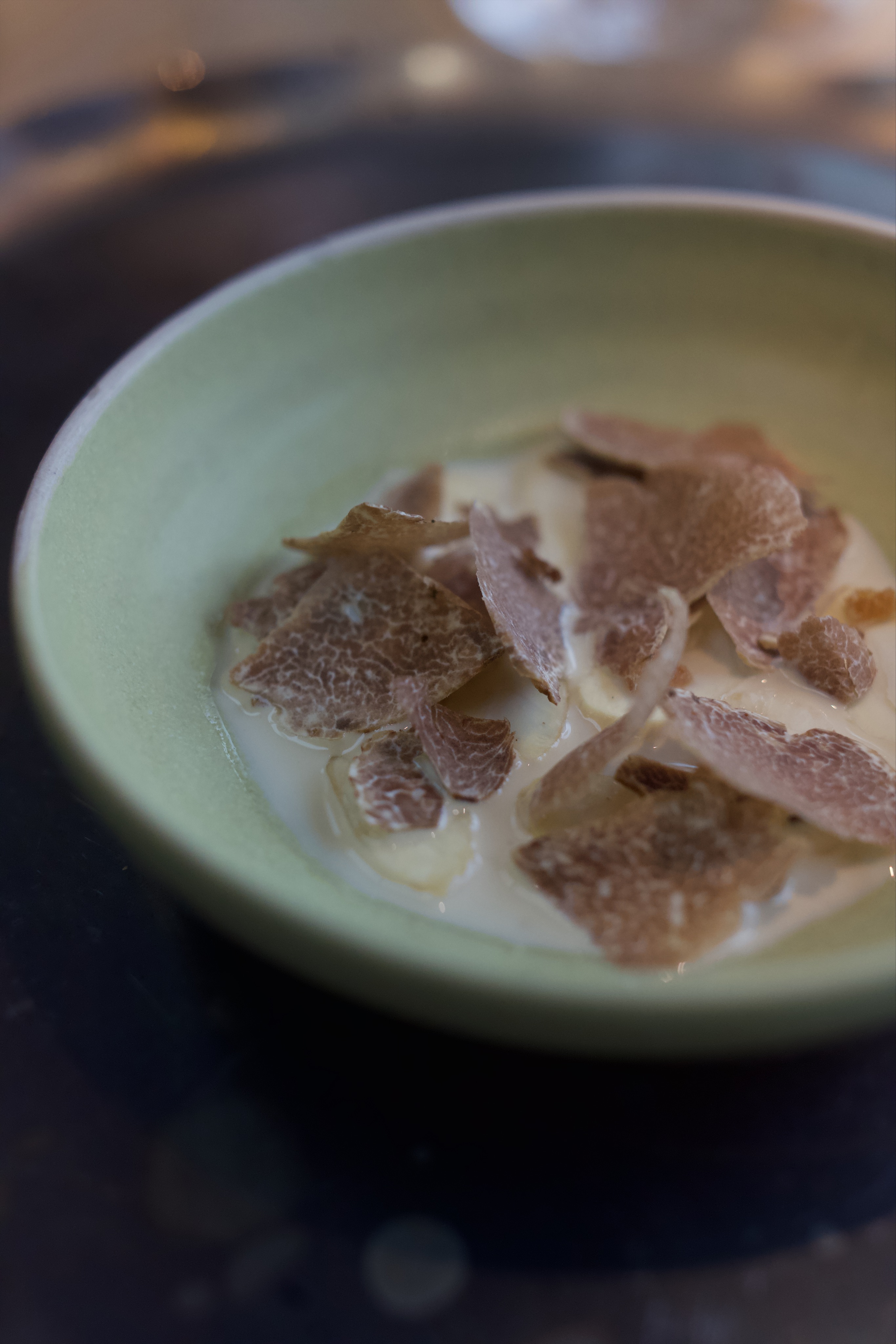 We were very much in luck to get a bit of extra from the kitchen in the form of white truffles fresh hazelnuts and hazelnuts milk. It was naturally served with a very good white burgundy. Stating the obvious it was just delicious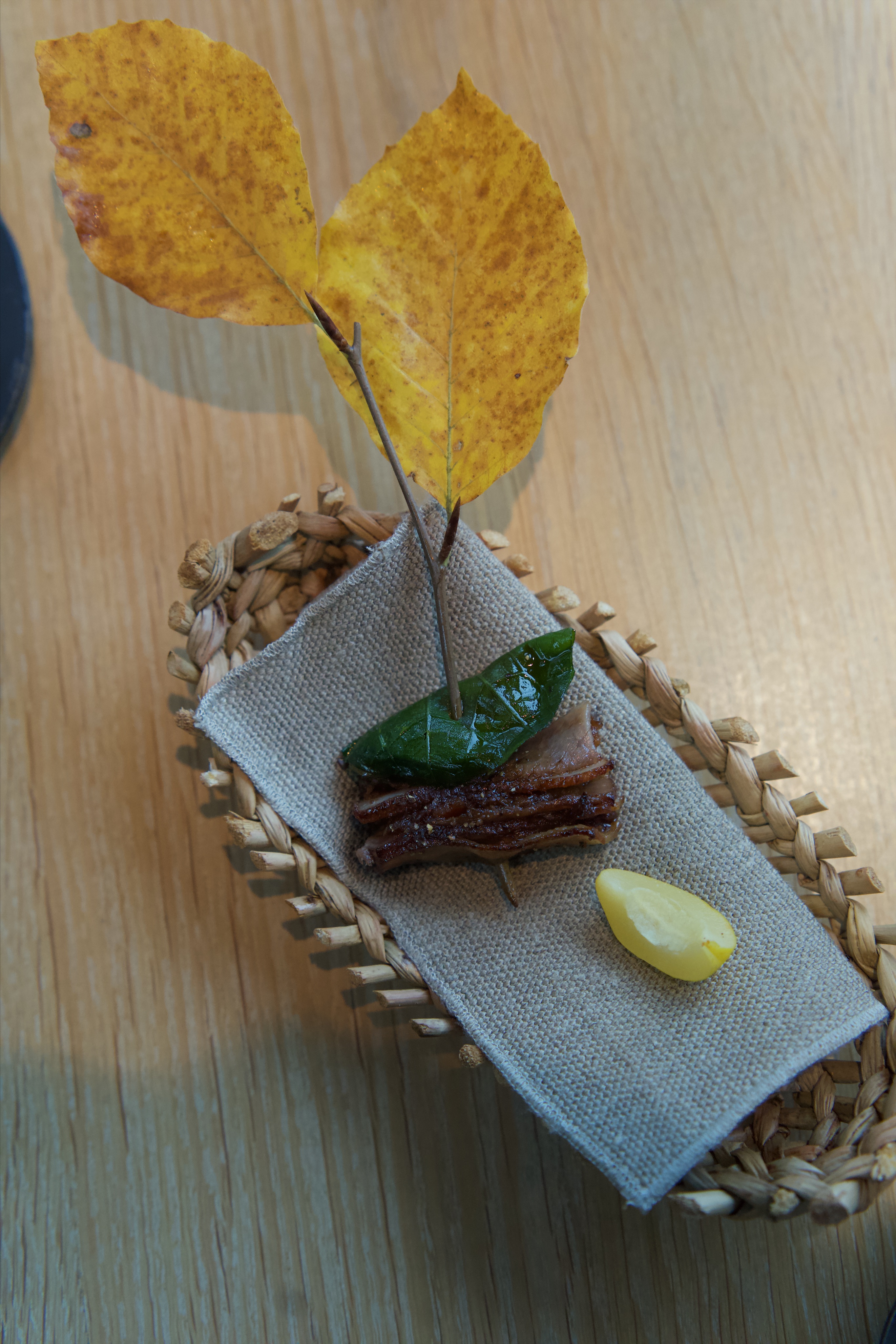 We were now a good step into the menu making it time for the first protein of the menu in the form of grilled wild boar belly with chestnuts and mushrooms on the side that almost true to Noma style had been given a bit of a kick .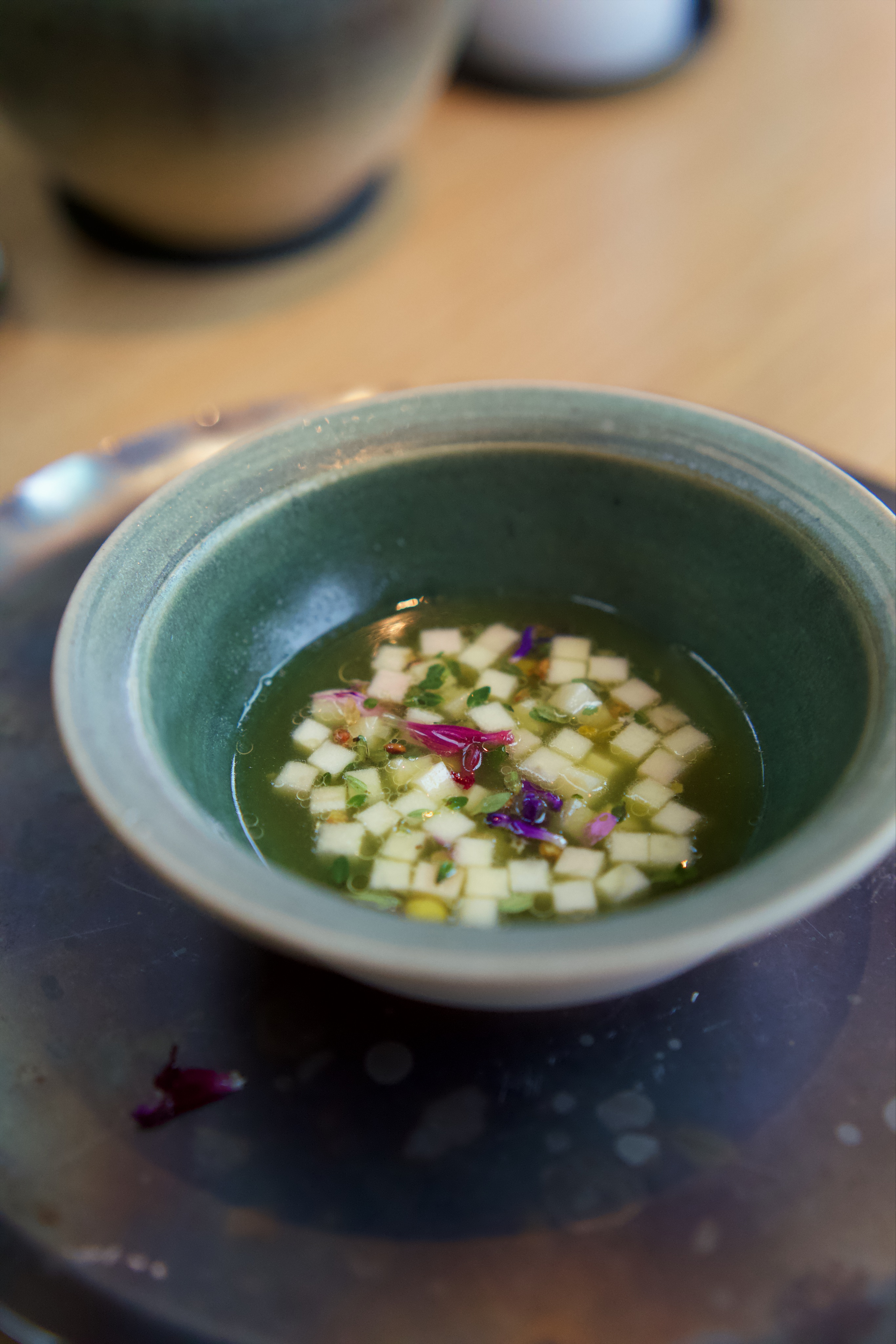 From warm and umami to cold and refreshing in the form of an apple salat. A simple dish but for me it was one of the highlights of the meal. It was both a break in the structure of the menu but it's flavor truely showed the transformative ability of Noma to introduce powerfull flavors where you wouldn't think to find them. Also notice the knife work required to cut every little bit of the apple in to perfect and equal size cubes.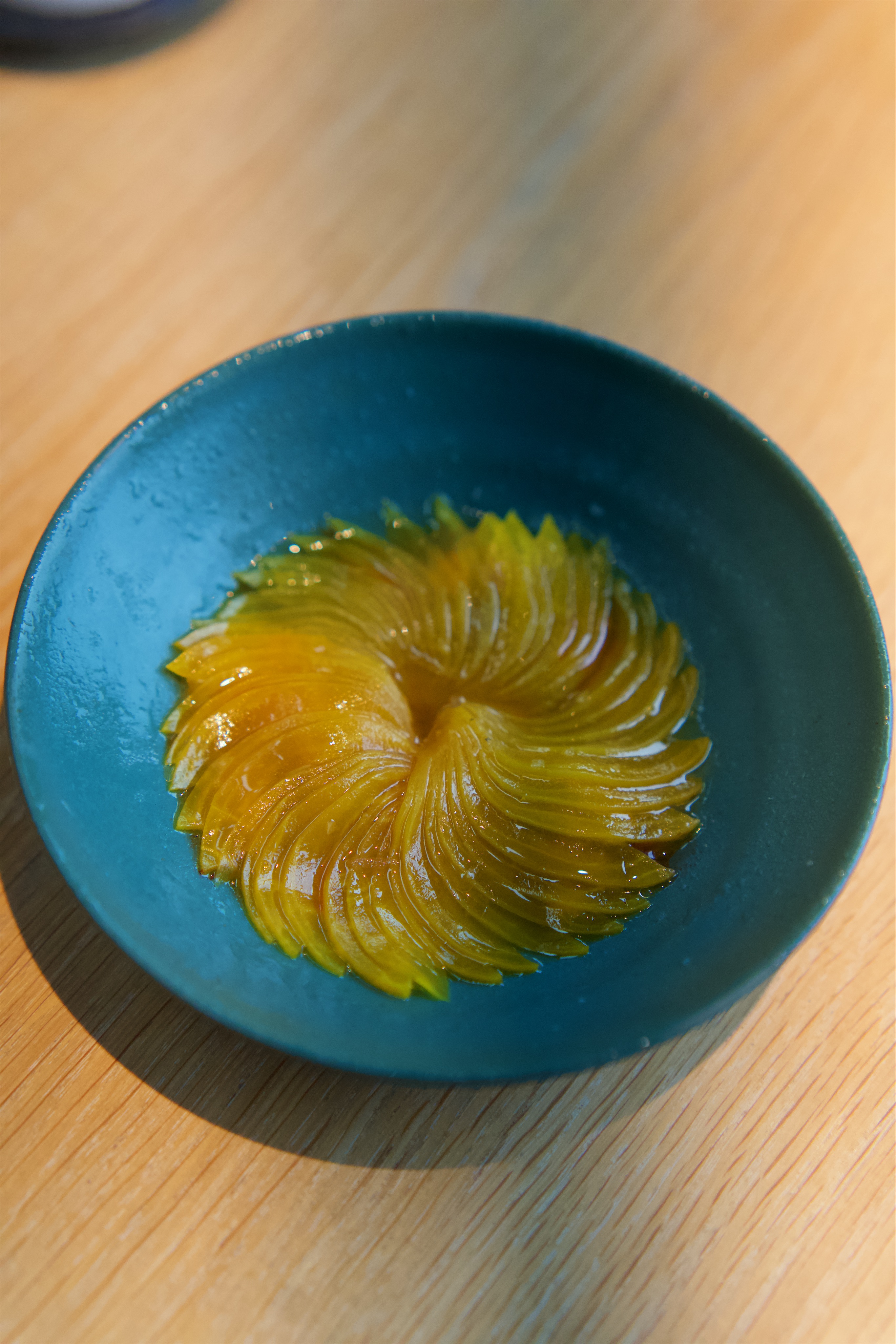 Yellow beat sashimi was visually impressive, it showed amazing knife skill and of course it was just extremly delicious. Clouberries, plums and lots of ferments gave the dish so much dept in flavor. Just end to end impressive. A dish that showed the Noma DNA in its best form.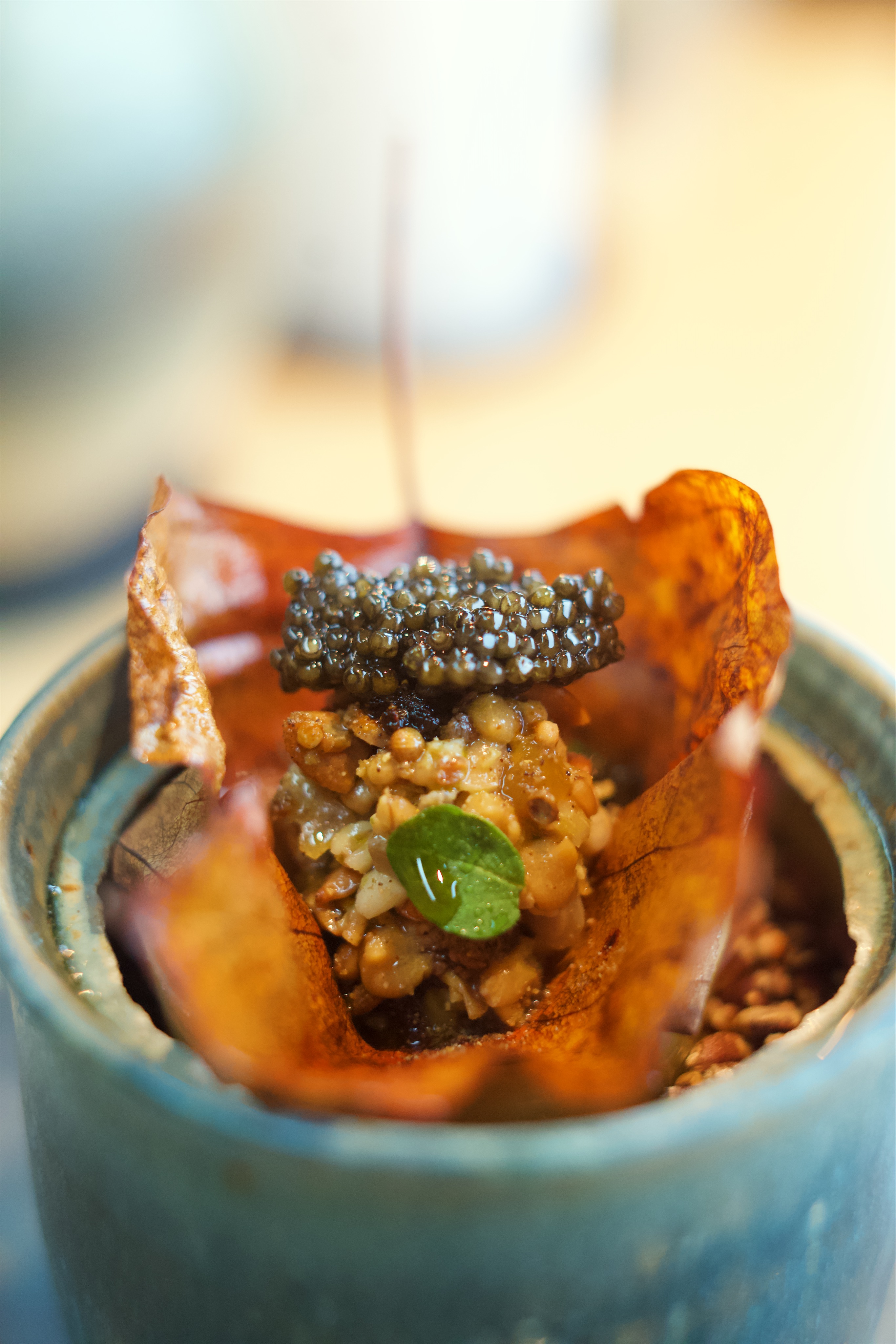 The next dish was presented as a raindearstew with caviar. What was left out if that description was that the part of the rain dear that it was made from was the penis. A dish that yet again held so many different flavors and textures. I am still not sure the caviar served a purpose but it was good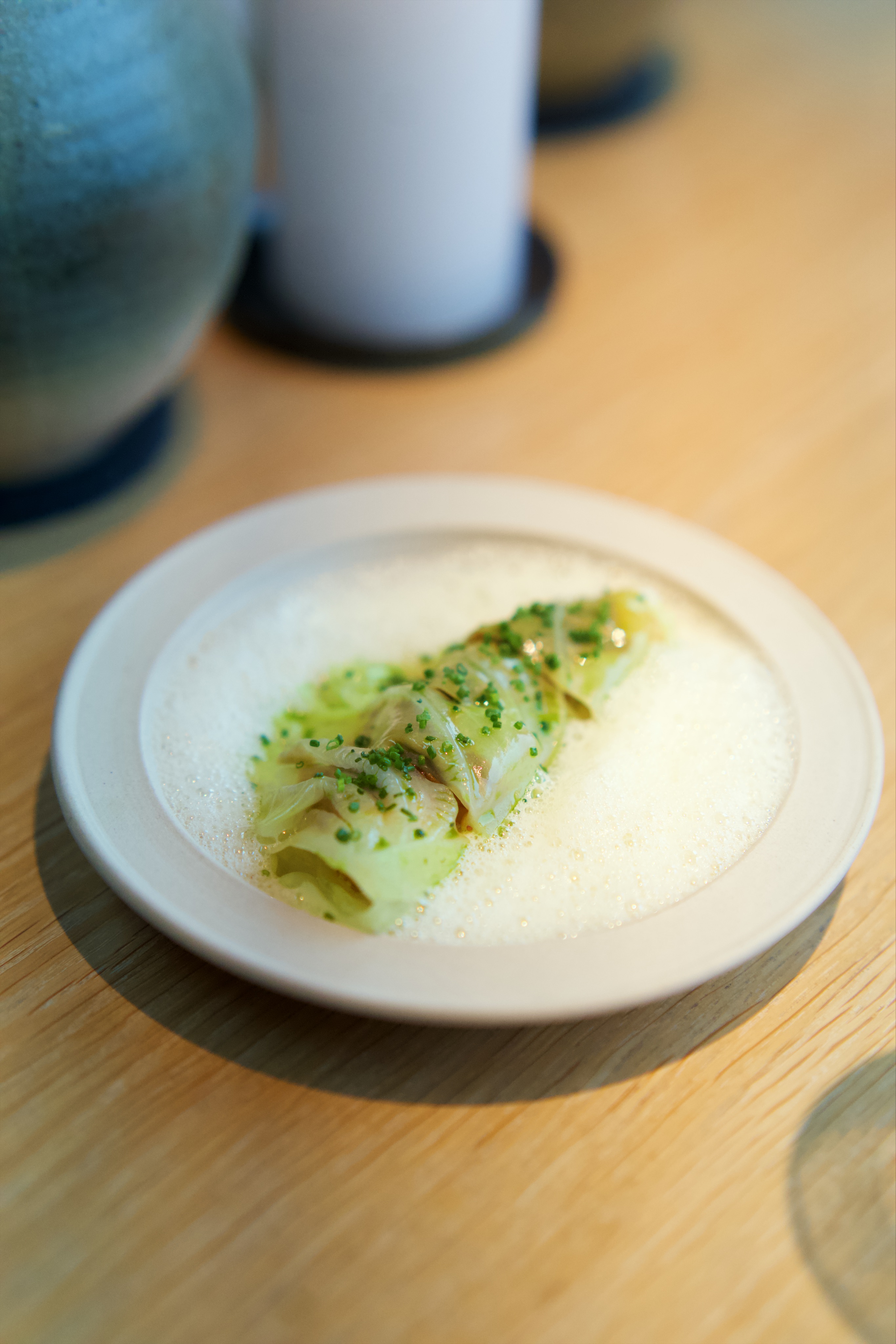 Hokaido pumpkin with a koji beurre blanc was a perfect example of the new style of Noma where it borrows the best from from all over the world to put a personal and unique touch on otherwise simple yet very delicious dishes.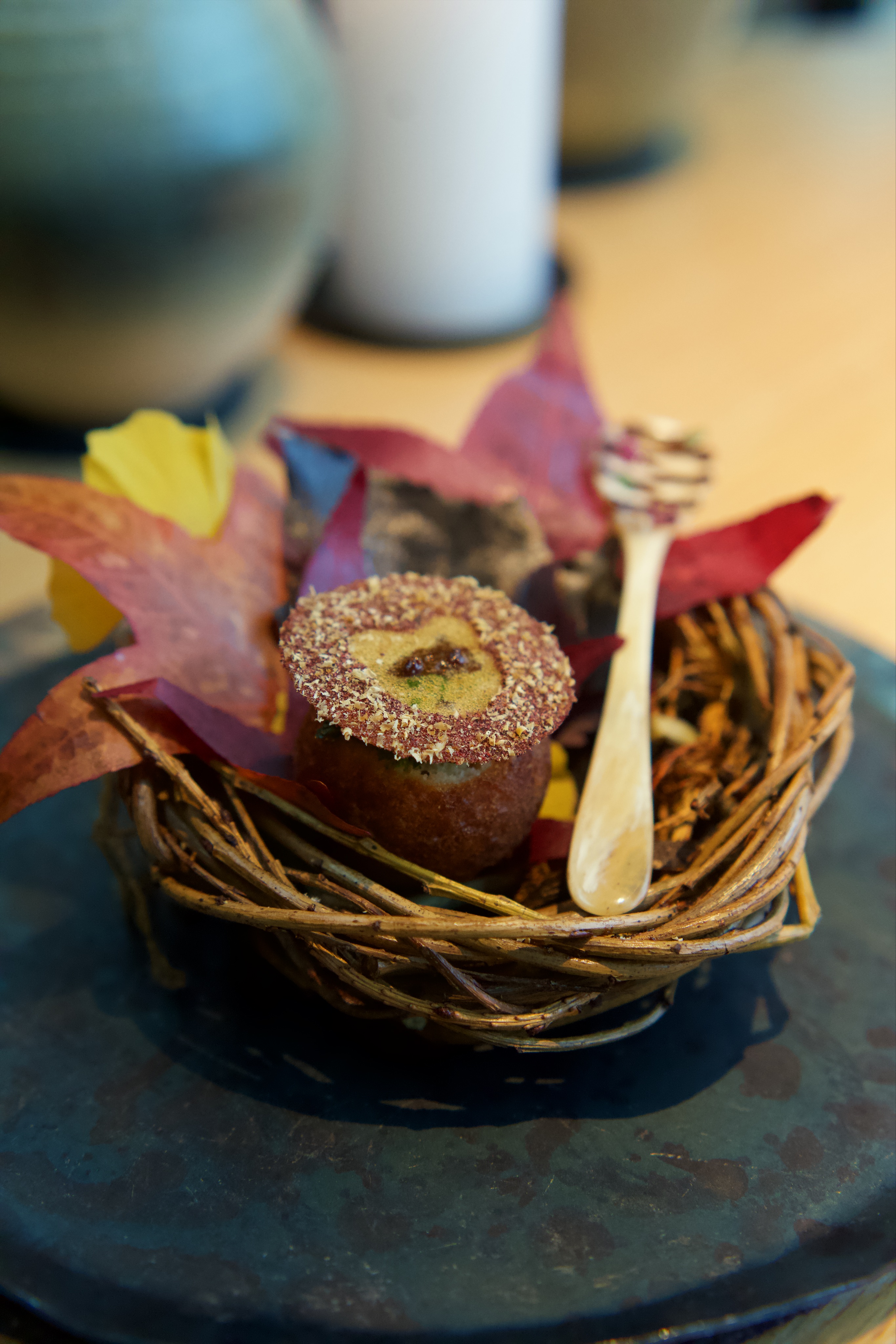 There are always a series of playful dishes on the menu at Noma and the next was one of them. A traditional Danish Christmas treat "æbleskive" was filled with lots of delicious herbs and topped of with bear babba and a bear caramel. That was the first time I ever heard the term condensed bear. I still have no idea how they did this dish but it was yet another dish where so many different flavors came together in perfect balance.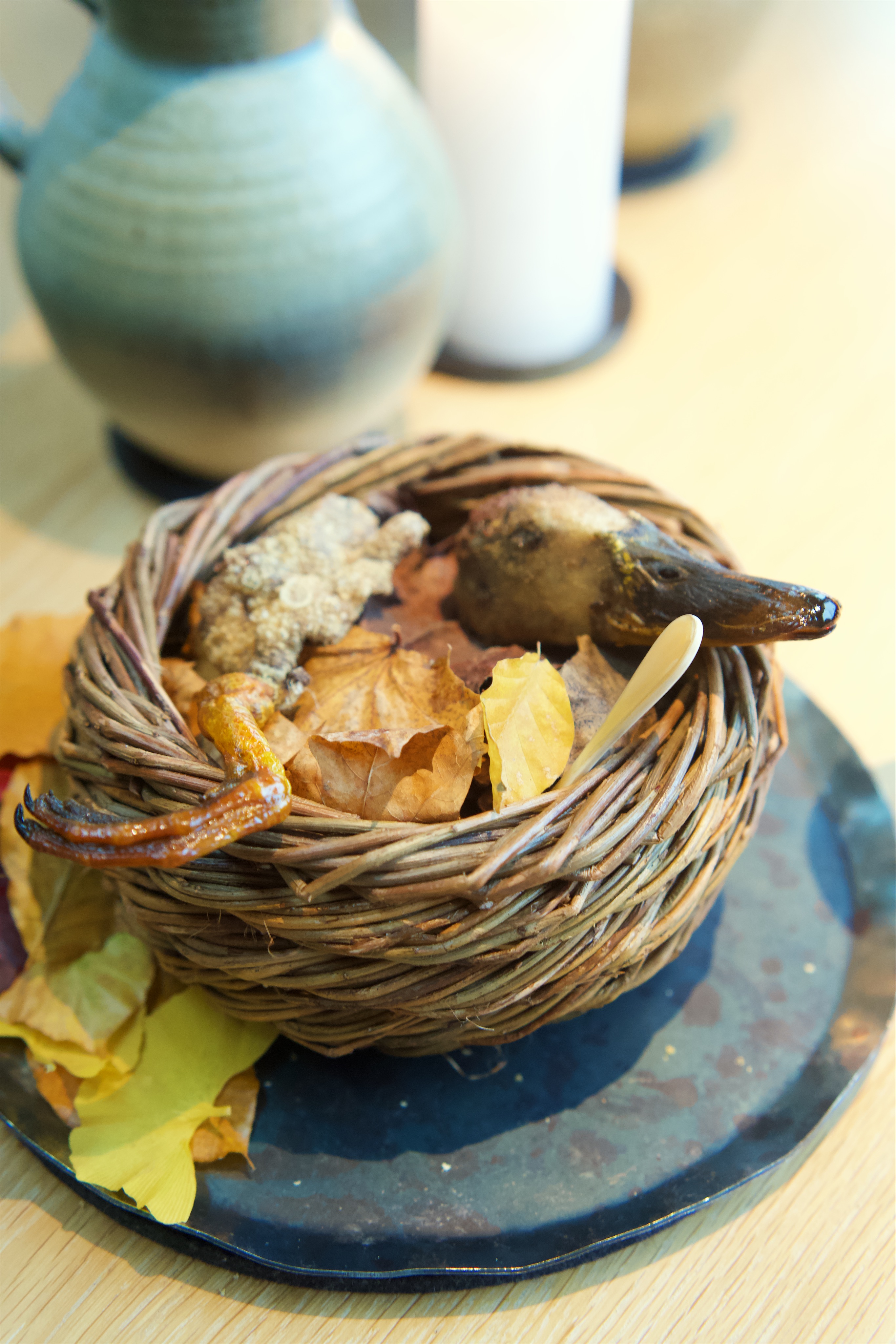 True to Noma style duck was the main dish and before having the breast the brain and feet were to be devoured. Not the most tasty dish. Brain is an acquired tasty, but it serves its purpose.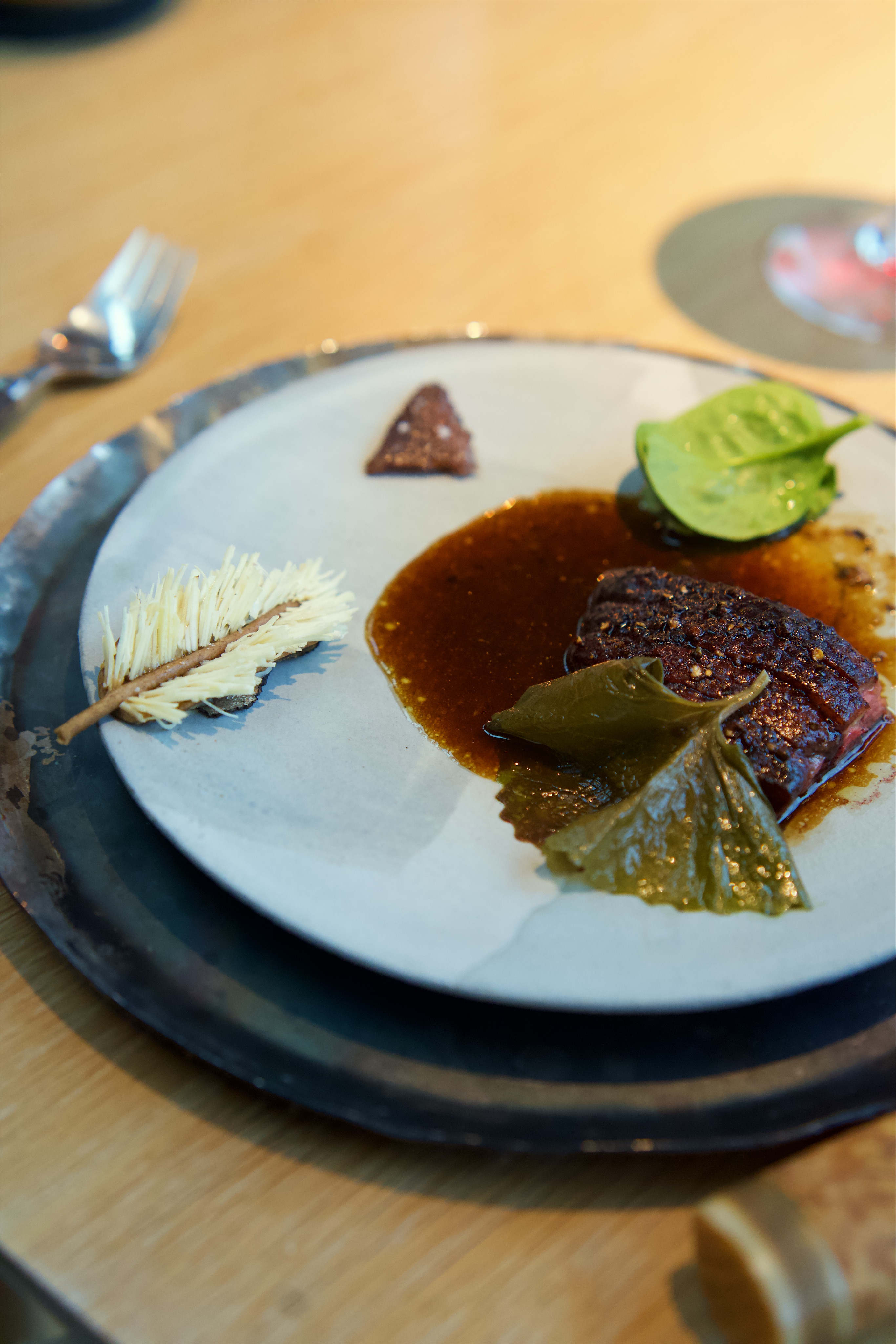 So did the duck bread served with black truffle sauce, chestnut feather with truffle and a crunchy leaf also with truffle. With all this truffle it was balanced out perfectly with an acidic salat on the side. A chef returned to the table and leaving the sauce together with bread from Harts was a genius move as well.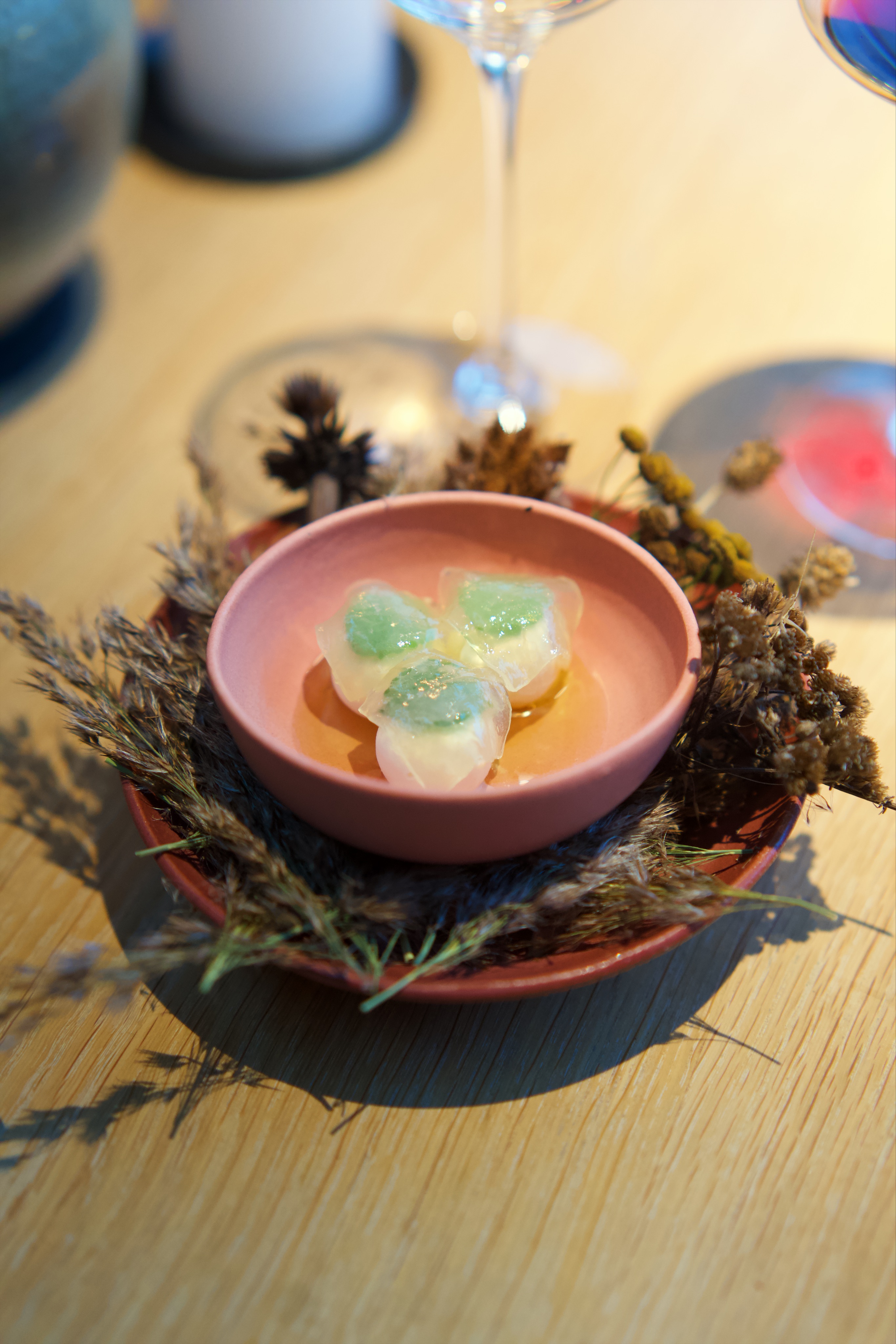 It was now time for dessert which in recent seasons have become equally good as the salty dishes. We were to begin with buttermilk "ice cream" topped with caramelized scoby and more Mexican oregano. The scoby was naturally even as caramelized acidic and gave very nice balance to the buttermilk.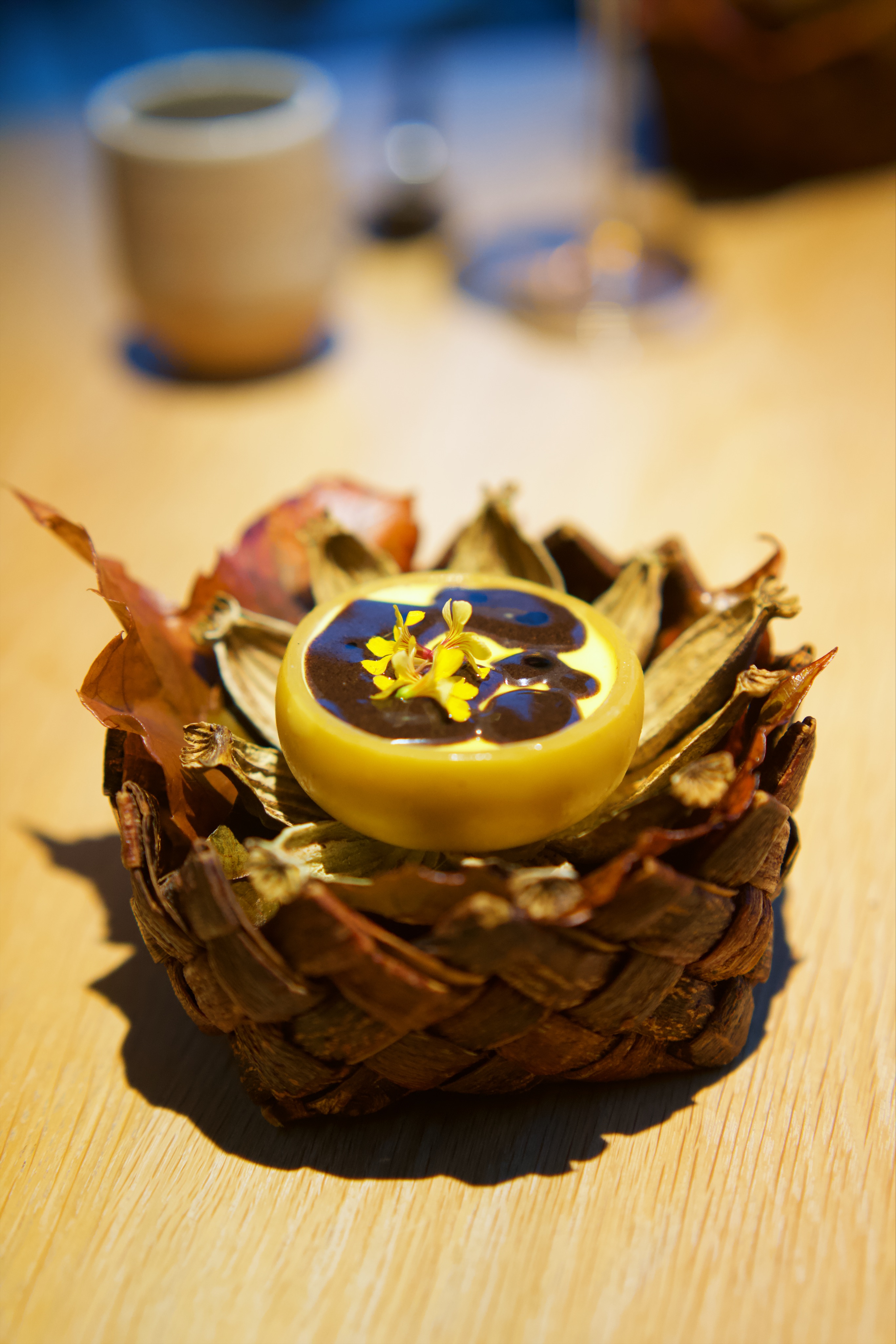 Our last dish in the main dining room was a safran icecream with chocolate licorice. Now maybe because we were very full at this point but it failed to impress as the only dish of the menu.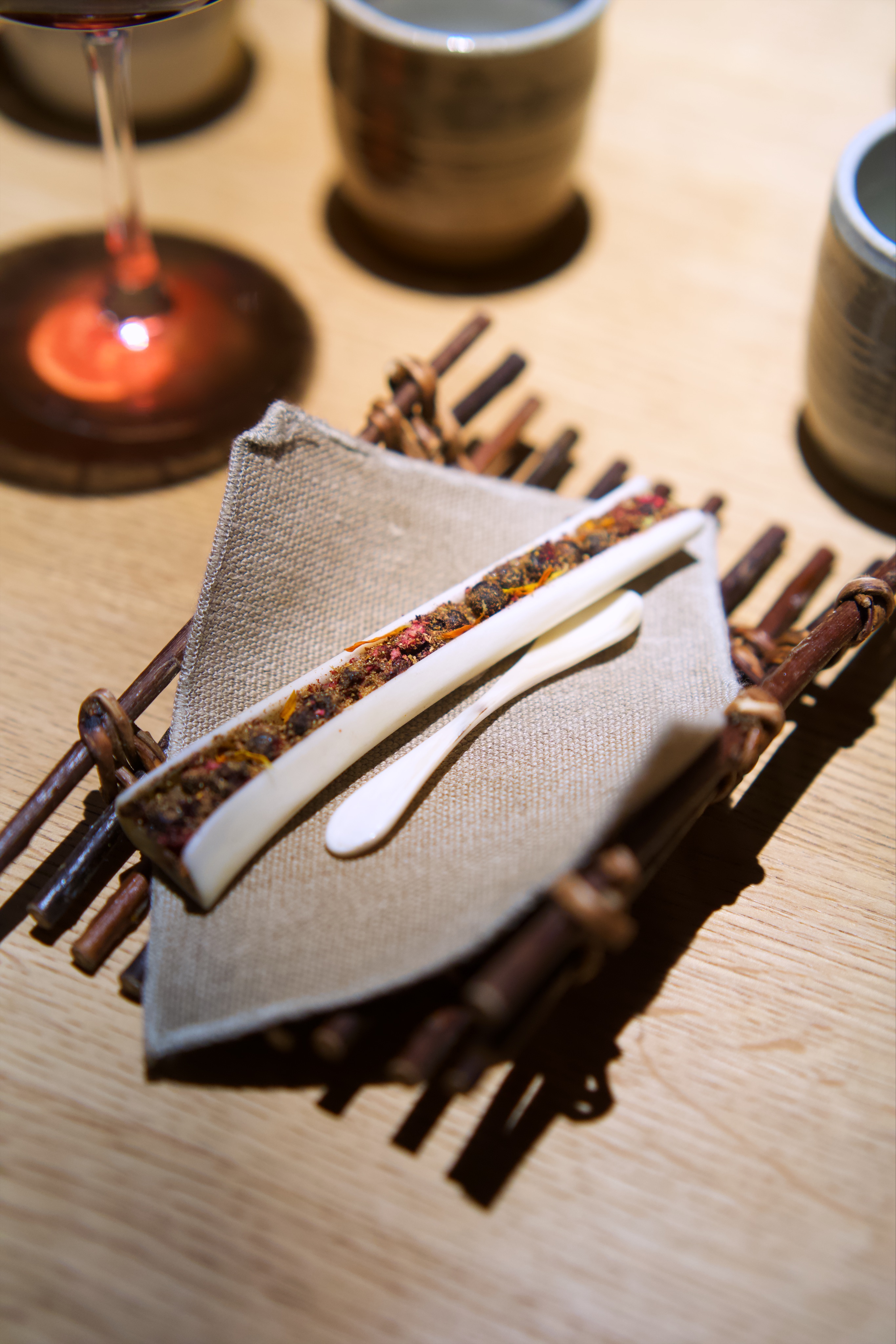 To go with our coffee we had a dear caramel which was both salty and sweet as well as theatrical and hereby ending in the same way that we started.
It's safe to that every season at Noma is a very different experience each with its very own personality besides the obvious that their ingredientsj are vandtæt different. The game menu is naturally much more umami centered and because of the umamirichness in the products it needs less help from fermentation and is naturally a heavier proteinrich meal. 
This being my first game season at Noma I was very curious as red meat normally only played a very small part of the Noma menu. It is safe to say that they nailed it like everything else that they do. It's a menu that as always is both creative in every sence of the word while still looking back paying homage to previous Noma dishes like the apple salat and æbleskive. It's hard to say something new about Noma but their attention to detail on the service should be receive much more praise and attention. It's a restaurant that makes a guest feel relaxed like home while at the same time being center of attention at a royal palace. This from the moment you step in and receive the impressive Noma welcome by the entire staff, to the small hand on your shoulder from a familiar face to the fact that they still note and take into account all your small preferences without ever having to be stated.