With 108 closing about 1 year ago Kristian Baumann quickly opened Koan. First as a polup at Empirical Spirits, in the lockdown as a takeaway restaurant and now since april at another pop up at Relæ where Kristian was sous chef in his earlier days.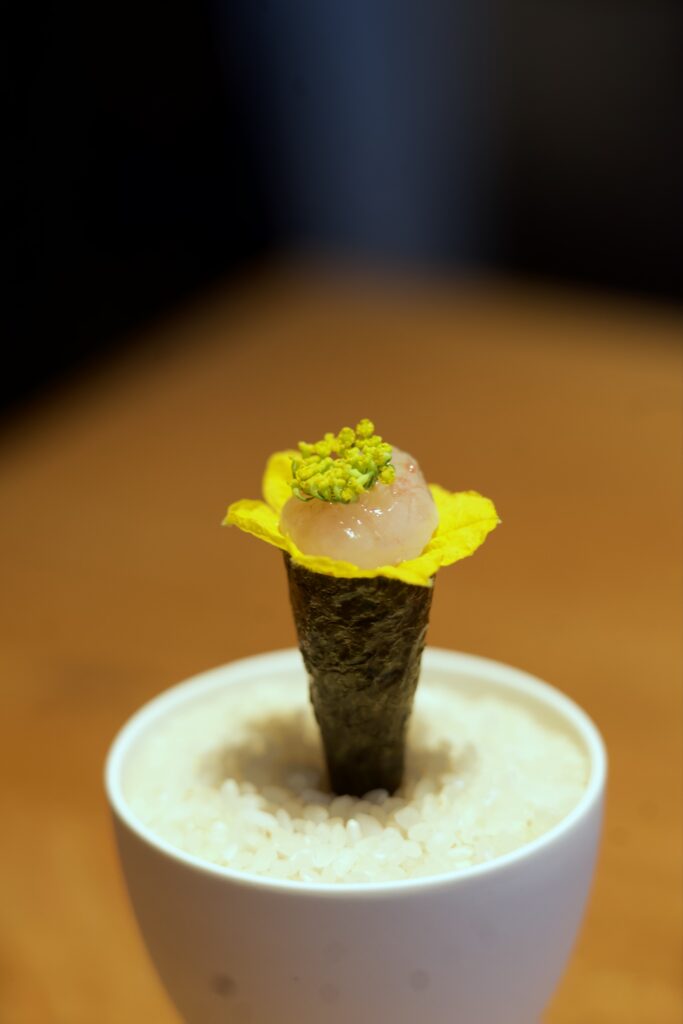 The nori starter has become a classic that changes with the season. The version we got was with sweet Norwegian shrimps, wild roses, cucumber flower and just a bit of coriander. A natural visual impressive starter.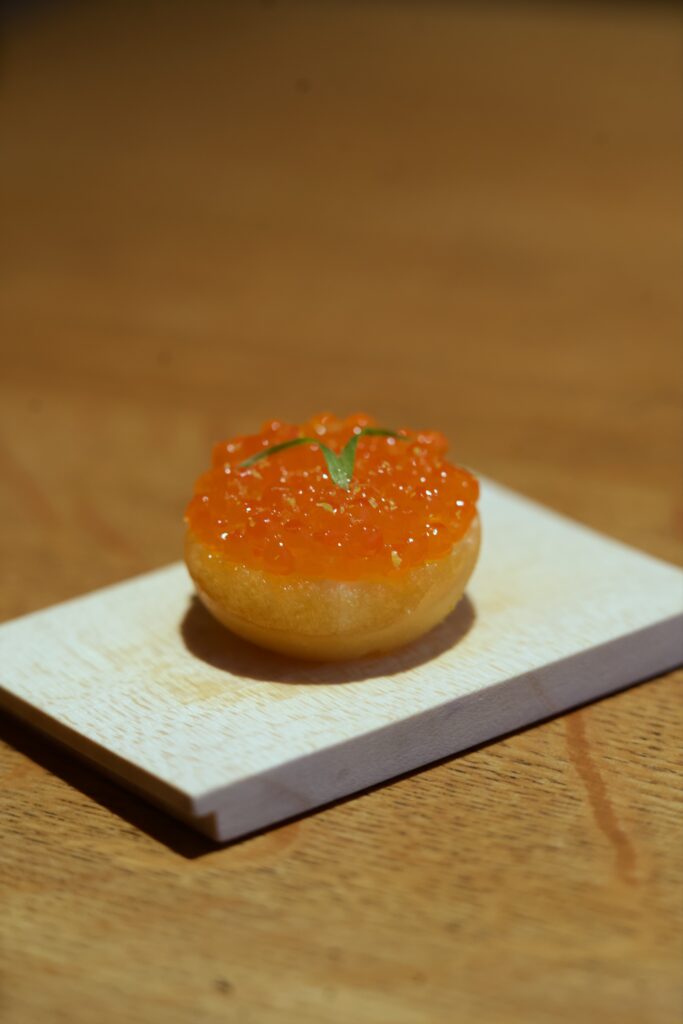 The next starter was equally impressive and then some. A very small crispy tart with trout roe and caramelized orange. It was just perfectly balanced and the orange provided a very nice twist.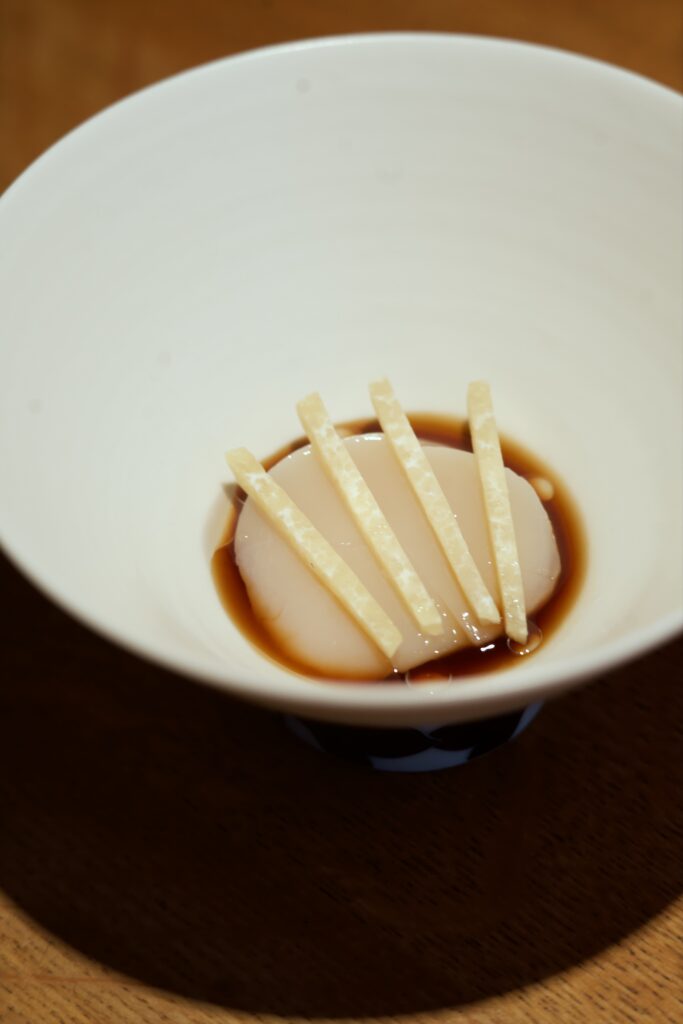 Wasabi, honeytruffle and Norweigan scallop is a very rare combination but it really worked. The heat from the wasabi brought out the more fatty flavors of the scallop.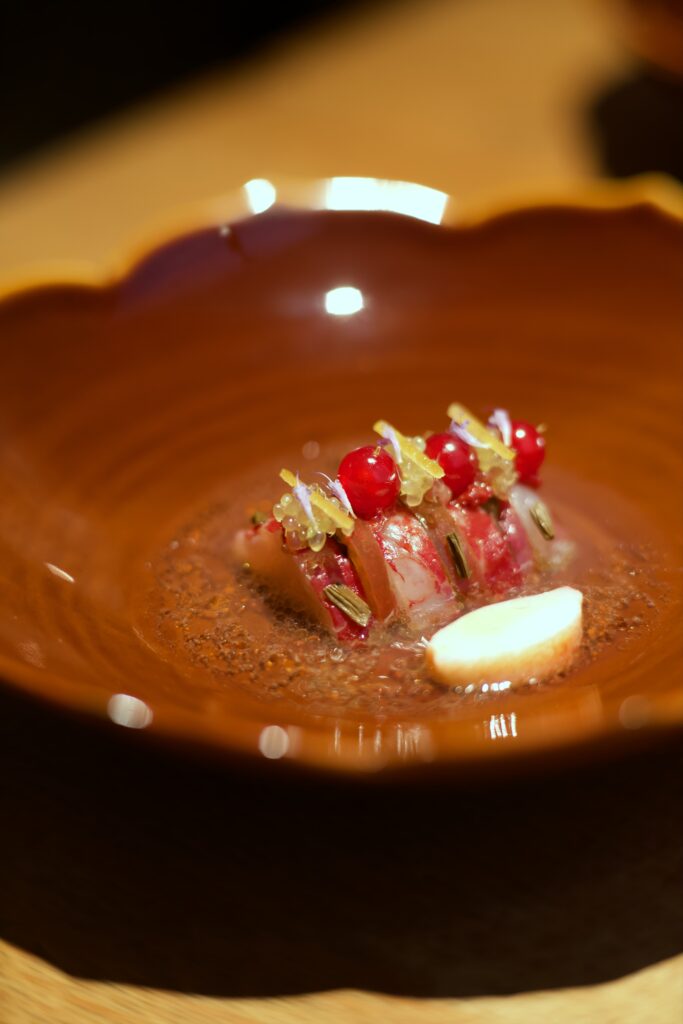 Lobster is often served with rich supplements but here the team went the opposite way with salted lemon and pickled ribs in a clear tomato broth. Very nice and refreshing.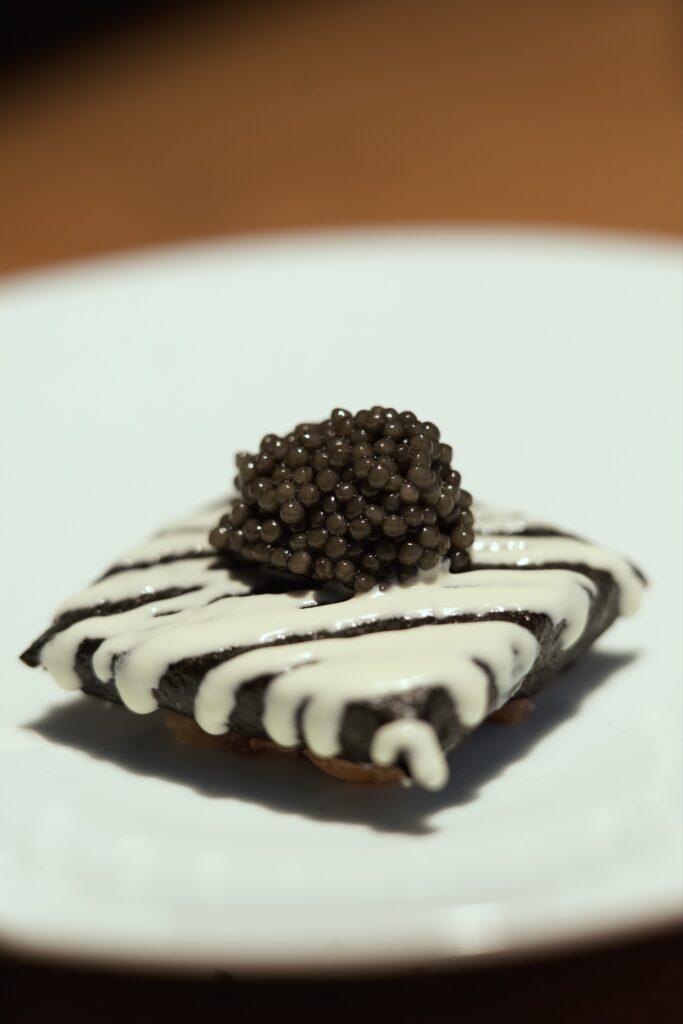 The next is probably their most famous dish right now and for good reason. At first you notice generous amounts of Gastorunika caviar lying on a beautiful black and white pattern. Biting into the dish it holds complex flavors where for me it's not the caviar that is the most important element but a pickled rhubarb which provided its florality and acidity to make the entire dish stand out in the best possible way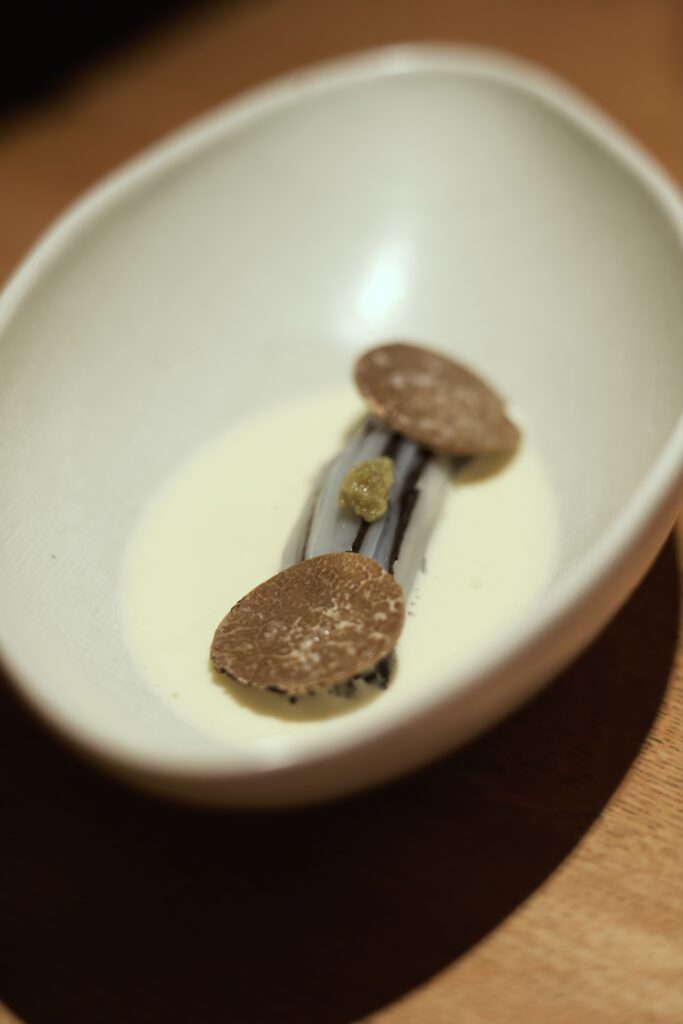 Next up was yet about slightly unusual combination in the form of squid with fermented green chili which gave a nice kick and balanced to the summer truffles.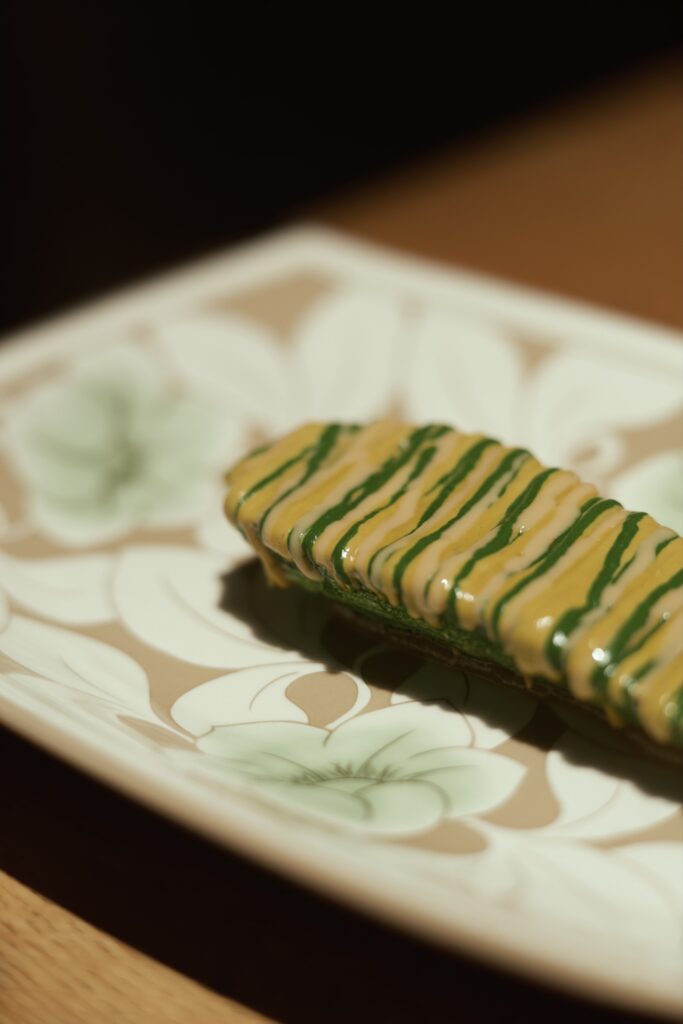 The Koan pop up was at Relæ where Jonathan Tam use to be the headchef and the next dish was a tribute to him. Grilled courgette with different sauces in the form of sesame, mussels and spinach sauce which naturally formed a beautiful pattern. It was one if my favorites if the night.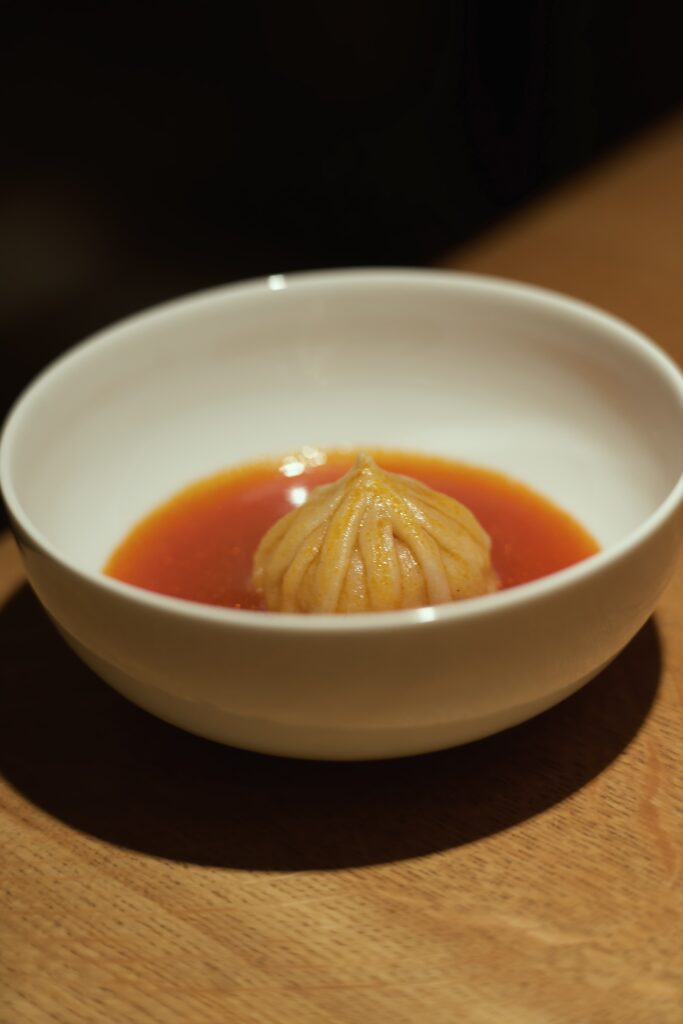 The mandu with fjordshrimps and a spicy Korean chili was nice but nothing to blow me away.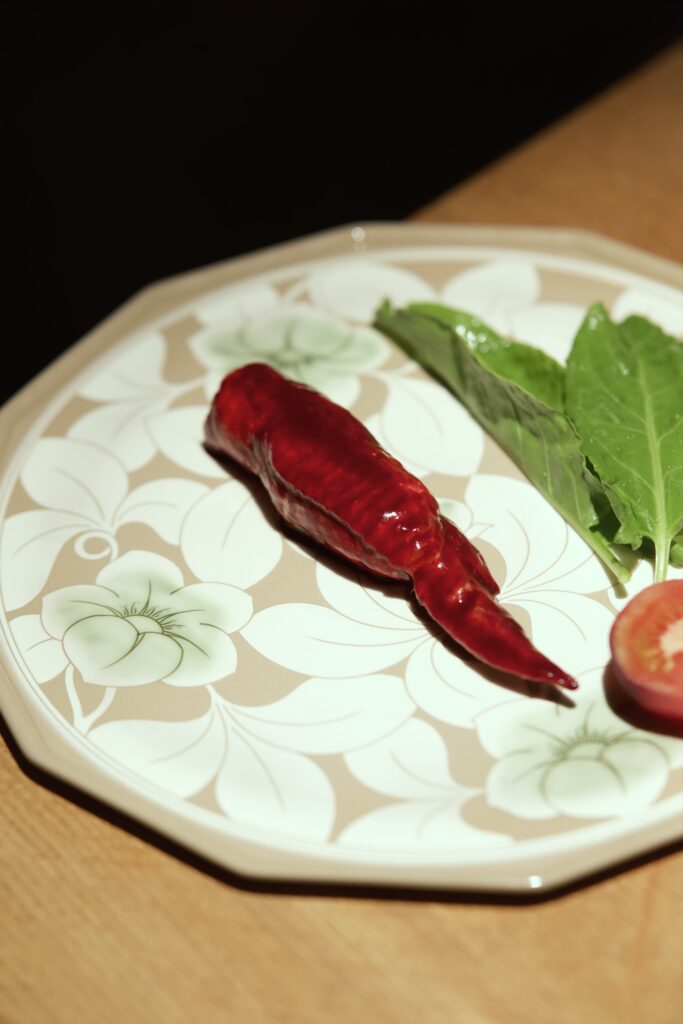 I had an equal fealing about the last main dish which was a stuffed chicken wing served with shiitake mushrooms and onions to be served with empirical spirit hot sauce. So far so good but to be served with sliced tomato and a salat leaf was just a bit off to me.
Once we hit desserts we were back to being super impressed. A beautiful serving of very strong flavors such as hip roses, anis Isop and black currants. It was presented as a palette cleanser which I think is a vast understatement.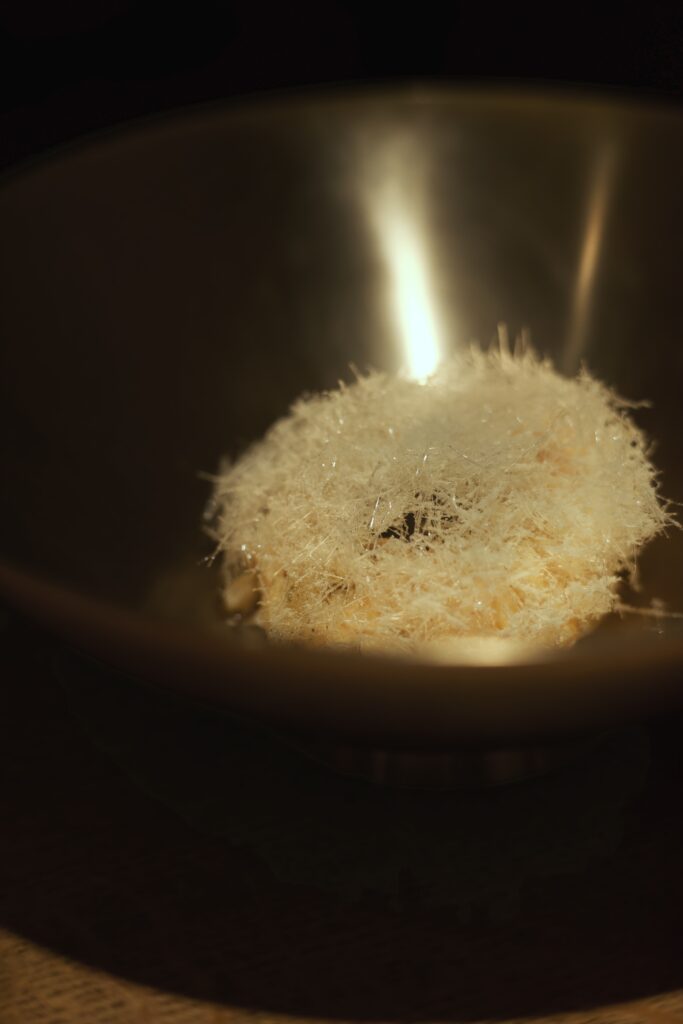 A complex dessert of icecream made of roasted barley, carameliced rice and shiso was super interesting but not a favorite of mine.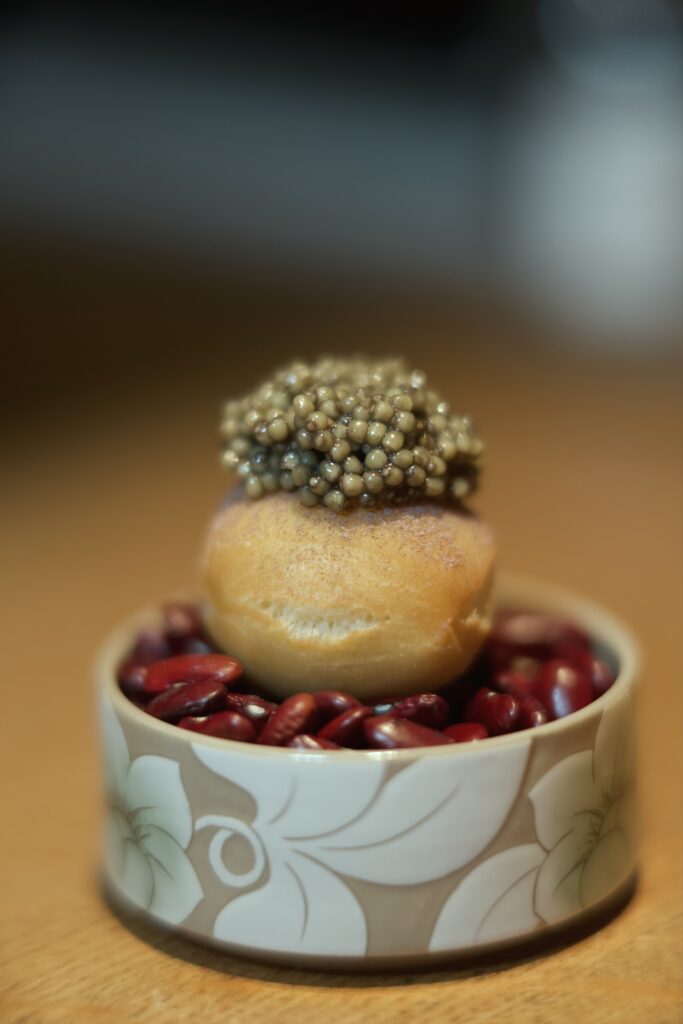 The latter was however. Caramelizar black beans with hazelnuts and the amazing Gastronoma Oscietra selection caviar. A perfect dessert with just the right balance between sweet, umami and salty that all came out from great creativity.
You never really know what to expect when a chef breaks free from one restaurant to open another. My last experience and my only prior experience with Koan was their winter takeaway during lockdown and it's safe to say that it was the best takeaway we had for that period. With this popup I was equally impressed if not more. There were far more use of luxury products then expected and the flavors were quiete amazing and a few dishes were outstanding. The concept and the storytelling about the restaurant is that Kristian is building from his Korean heritage but for the majority of the dishes they felt Nordic to me where the hints of chili where a new welcome touch without feeling misplaced.
All in all I think it's fair to say that with Koan Kristian now has a solid foundation to tell his own story and with the pop up they are laying the expectations high for the actual restaurant which hopefully can open sooner rather than later.