I recently moved to Peru and off course you should not be cheated for my personal favorites here as well. This is my personal preferences on what you definitely NEED to see and do in Peru. Off course they are bound to be a bit food centric and less backpack trekking.
I love the diversity of Peru from the metropol of Lima with great restaurants, to the cultural capital that is Cusco, to the Amazon and the mindblowingly beautifull nature. As a country Peru has so much to offer, so the hard part is to figure out what there isn't time for.
For a trip to Peru I would definently recommend a couple of days in Lima. I would start in Barranco spending time browsing through vintage and artshops like Dedalo and "4 en un baul". Both should be on every to-do list for a trip to Lima. The entire district have amazing streetart so spend some time just walking around to suck in the atmosphere and enjoy the many different artists.
Stop for lunch at Isolina and get some solid peruvianfood. A reminder. The portions are huge so if possible go as a group. After that it is just a short walk to the Mate museum that displayes the beautifull pictures of Mario Testino. Especially the section about Princes Diana are amazing.
After this jump in a cap and have pasties and Coffee at El Pan de la Chola in San Isidro. Best coffee I have had in Lima and off course I love the sleak Nordic decor.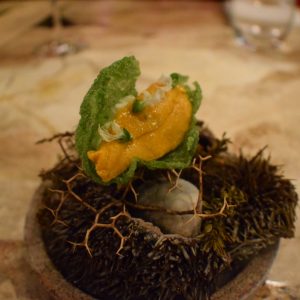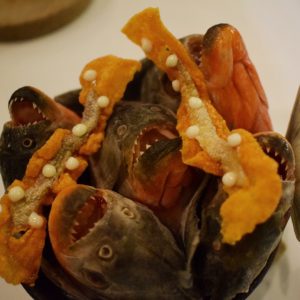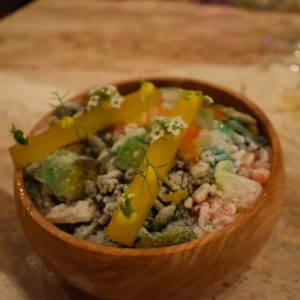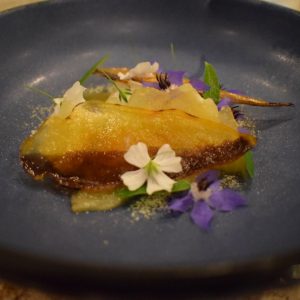 Finish the day with a dinner at Central and experience Peru on a plate through 17 altitudes of dishes. Head chef Virgilio Martinez was rated as the best chef in the world. The combination of his skills and the vast diversity results in an menu executed with an immense attention to detail in both plating and flavor and basically Peru on a plate.
Next day. Start with a breakfast at Le Petit France consisting of a crispy croissant and a smooth cortado. Across the street you can have some of the best fish in Lima at Le Picanteria. Again go as a group and order the biggest fish possible and leave the rest up to the chefts to prepare a series of dishes. I don't know how they do it but the atmosphere there is amazing and one of a kind.
Visit the historical center before a lunch at La Mar which in my opinion serves some of the best ceviche in Lima.
After a couple of days in Lima a trip to Cusco is mandatory. Some people just to there to go to Manchu Picchu. I beg you stay a couple of days and experience the mindblowing nature around Cusco. Well just getting use to the altitude takes a bit of time, so basically being in a hurry is not possible. With the city being at 3300m above the sealevel you have the perfect excuse to relax and walk the historic streets of Cusco taking time to enjoy the unique buildings and their grand doors.
Newly discovered rainbow mountain is a mindblowingly beautifull natureexperience. It is a 2 hour hike to 5200m so if you are not in excellent condition rent a horse. Otherwise getting to the top is just a nightmare and the trip up there should be enjoyed. It blew my mind. The view is amazing.
A trip to Machu Picchu is off course on the agenda for anybody going to Peru. Any trip to Machu Picchu starts are Urubamba, but take the time to enjoy the trip there. It is worth it. It is located in Sacred Valley and I have to say that it is worthy of the name. Off course the nature is amazing.
Located in Sacred Valley is the saltmines at Maras is a good place to start. It is placed at the end of a cannion so already the way there you are blown away with the overview of the mines before having an up close view.
Close to the saltmines are the incas agrigulcural laboratory Moray where they would investigate the effect of changing altitude on different vegetables. From above the different terrasses form a beautifull pattern and up close you have to admire the incas dedication to science. Of course this should be followed by a lunch at Restaurant Mil which is located just above the site at Moray.
My girlfriend had stayed at Urubamba before off ourse and knew the hotels in the area and had chosen a hotel which I have to say was the most luxuries I have ever stayed at, Tambo Del Inka by Libertadores. Definently not cheap but the rooms are all like small suites, the breakfast is amazing and the location is just amazing. They also served me my best Lomo Saltado I have ever had is also a big plus in my book, as it is my favorite Peruvian dish.
Going to Machu Pichu can take time and expensive. Order your tickets for both the train and Machu Pichu days in advance otherwise you will end up spending to much time waiting or standing in line. Despite the prices Machu Picchu is definently worth it. It deserves its place among one of the Modern Wonders of the World.
Peru has so much to explore and on my own list I still have Puno and Lake Titicacaa, The Nascar Lines, Colca Canyon and Arequipa just to name a few.