Azurmendi is one of the iconic Spanish restaurants that defined the technical driven kitchen that blossomed in the El Bulli era where Spain dominated the world of gastronomy with up to 3 restaurants among the 10 best in the world and a philosophy that spread the world. I was however to find out that the restaurant is so much more than just technical perfection.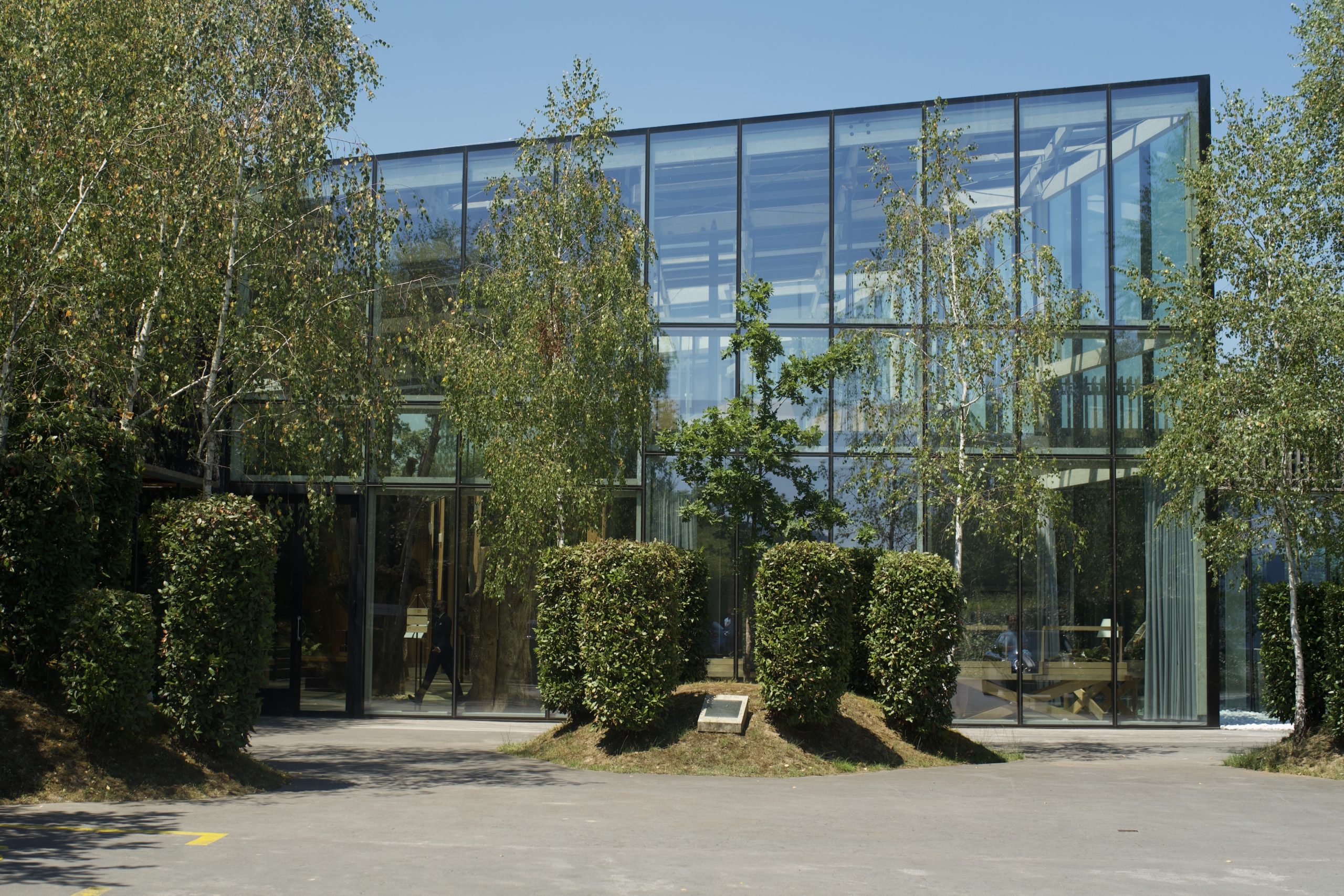 It is located a bit outside Bilbao literally in the middle of nowhere where for the last 2 km there are street signs marking the location of the restaurant as there literally is nothing else around. It is located on the top of a small hill overlooking the valley. You enter the restaurant which from the outside looks like a giant greenhouse which in fact it also kind of is.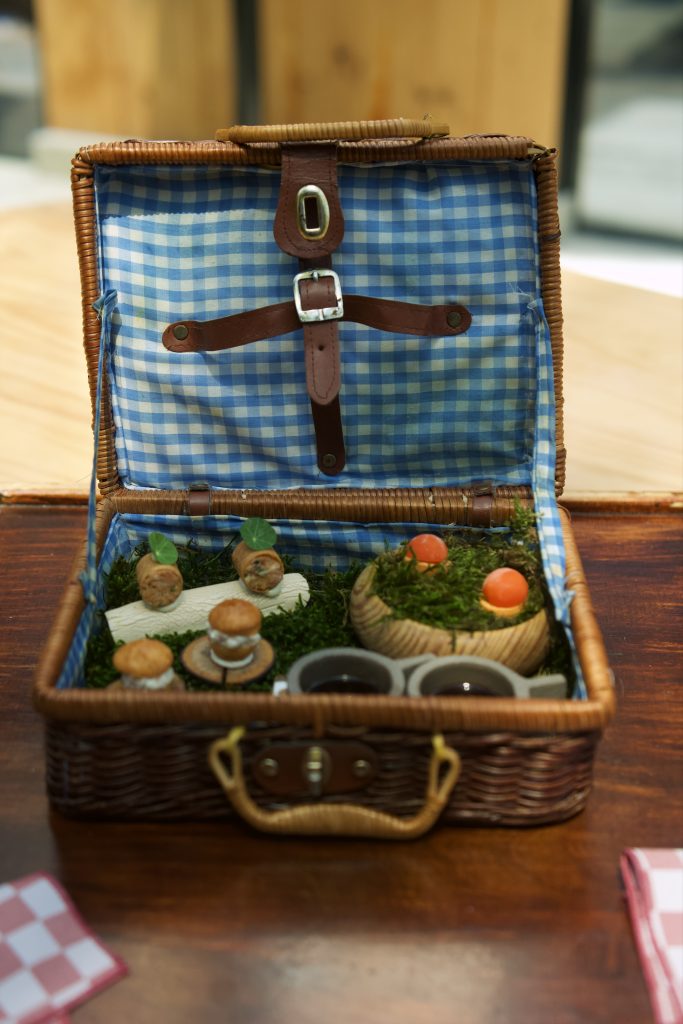 Lots of restaurants starts the meal in a lounge before entering the actual restaurant but this is after all the first time where the snacks have been consumed standing up or finding a spot in the corner to have your picnic basket like in an actual picnic surrounded by nature.By its own the snacks were technically perfect and delicious but being served like this gives it so much more storytelling and lifts the entire experience.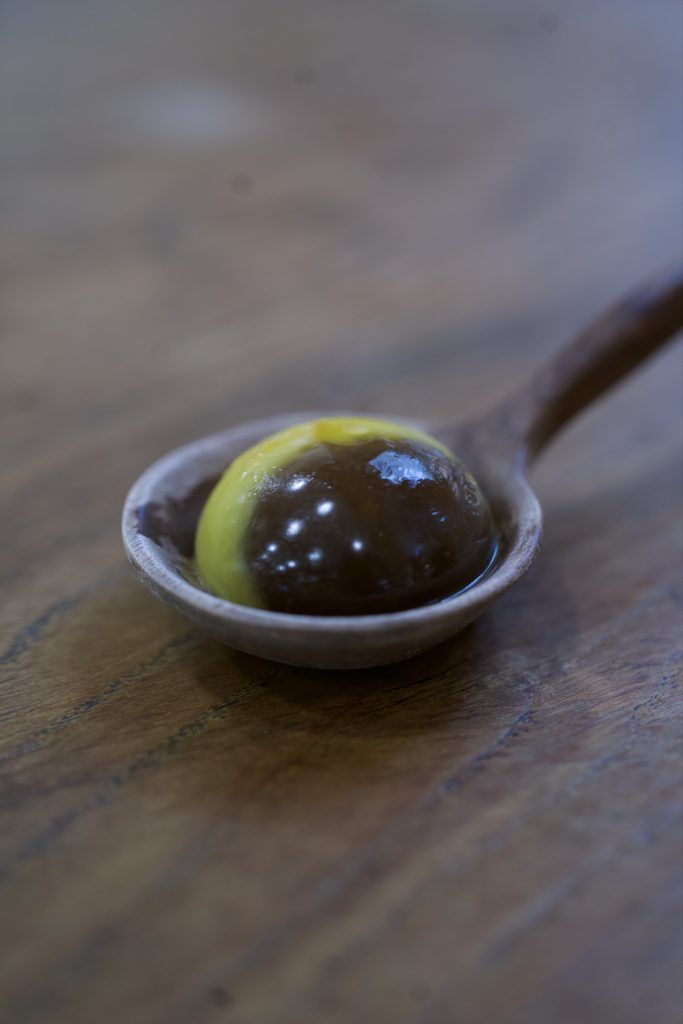 So does the next snack which is the famous truffle eggyolk which is of course a lot of show but the flavors are impressive and a true iconic dish with everything that it entails. The dish is naturally prepared in front of you in the kitchen as part of your tour before you are allowed to enter the actual restaurant.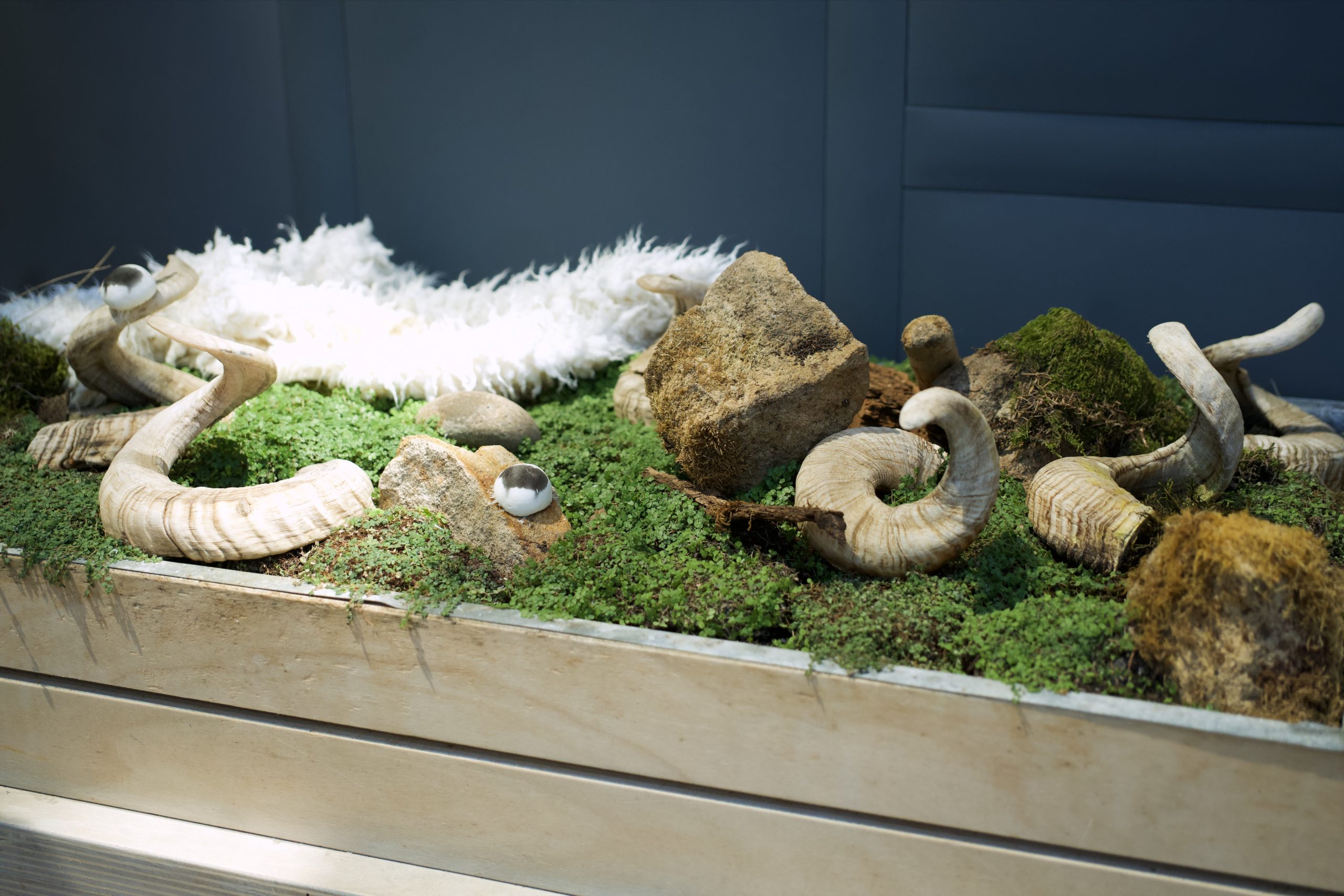 Now we were close to entering the actual restaurant but before that 4 different snacks in a small greenhouse where the snacks were placed among the different flowers and plants for bigger effect. Again all delicious but to me their biggest impact were the close interaction and connection to nature that they gave which to me was a big part of the overall experience.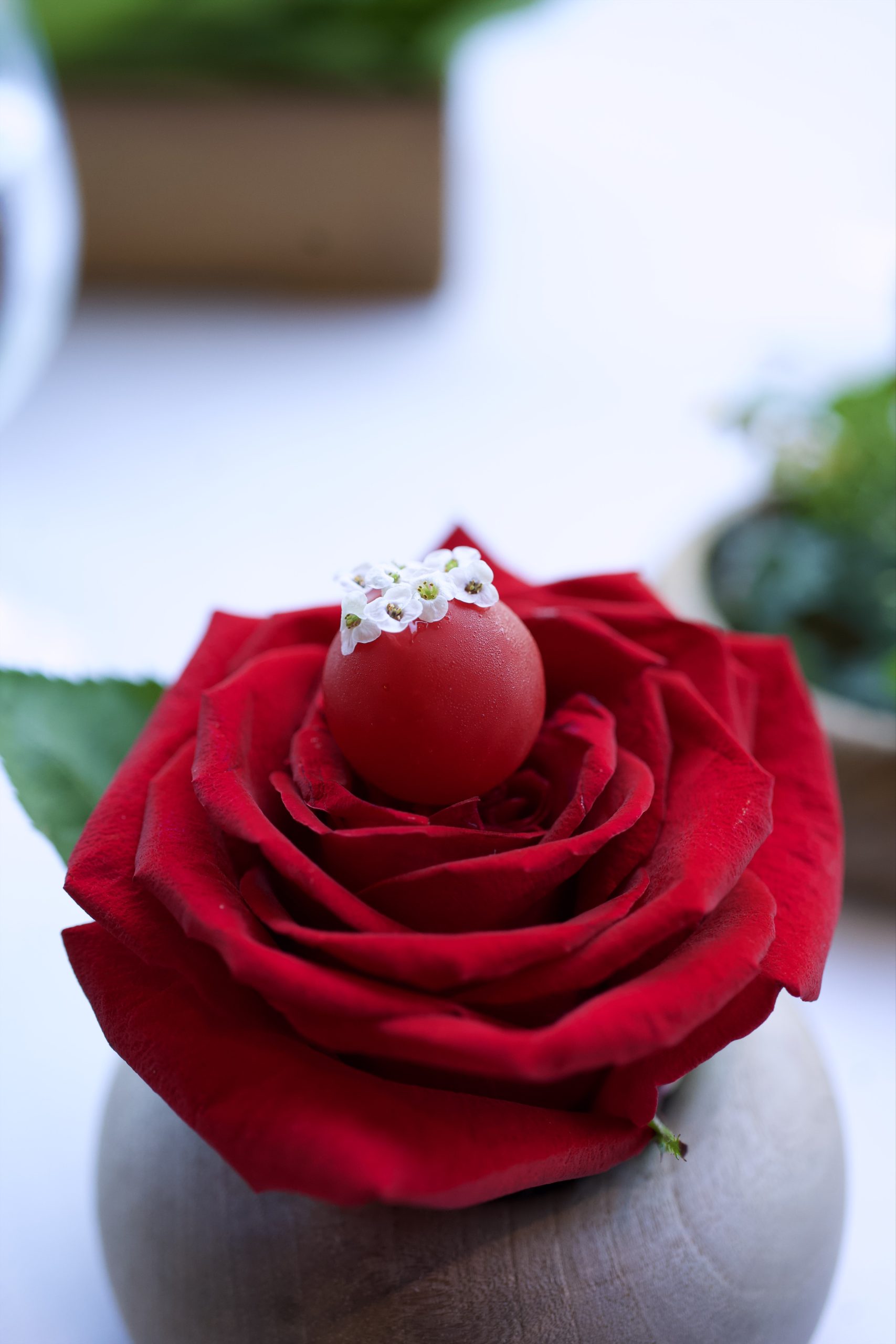 I have a feeling that we got a slightly bigger menu than normal so even in the main dining room we still had a series of snacks before the first actual dish. The first was such a beautiful and astonishing dish. On the top of a rose was a ball filled with "essence of rose". A truly impressive dish. So was the iconic filled lime. A perfect mix between foie grass and lemon grass and lime. Perfect balance between acidity and fattiness. Simply just delicious.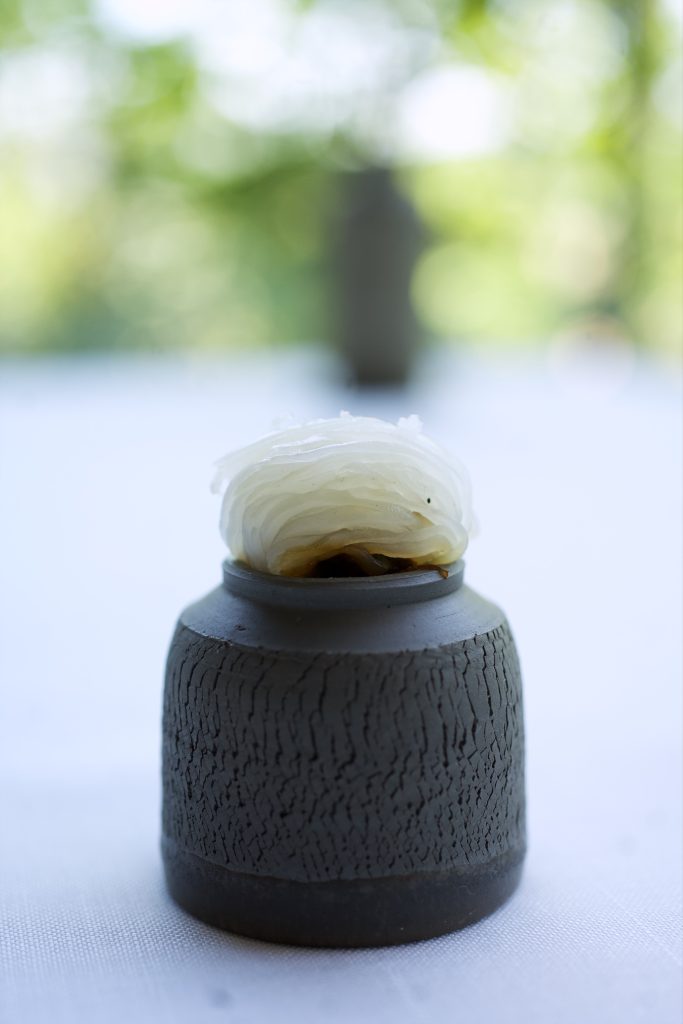 Squid with onions would be a combination that I would have many times on this trip in the Basque country but this was a different version than I would have any other place. Thin slices of squid served with a little bit of the most intense and delicious caramelized onions which gave resemble to a piece of nigiri.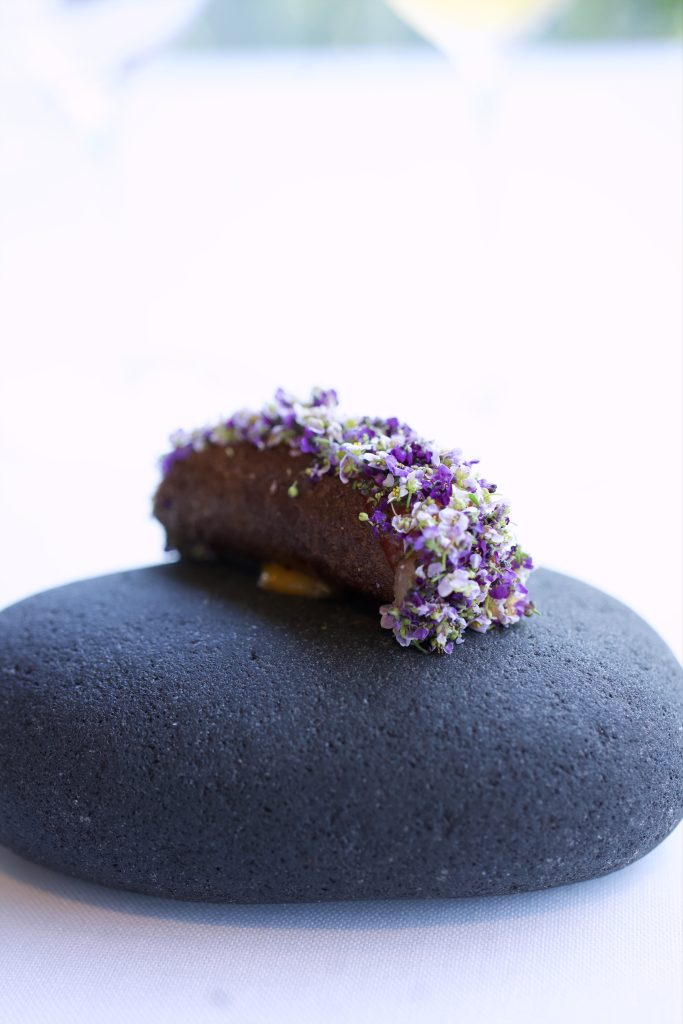 At this point in the meea it was obvious that all the dishes were going to be both delicious, snack size and beautiful and the next one was probably the most beautiful. Like a taco this was also made with corn but caramelized sweet and delicious filled raw tuna. A small piece of art.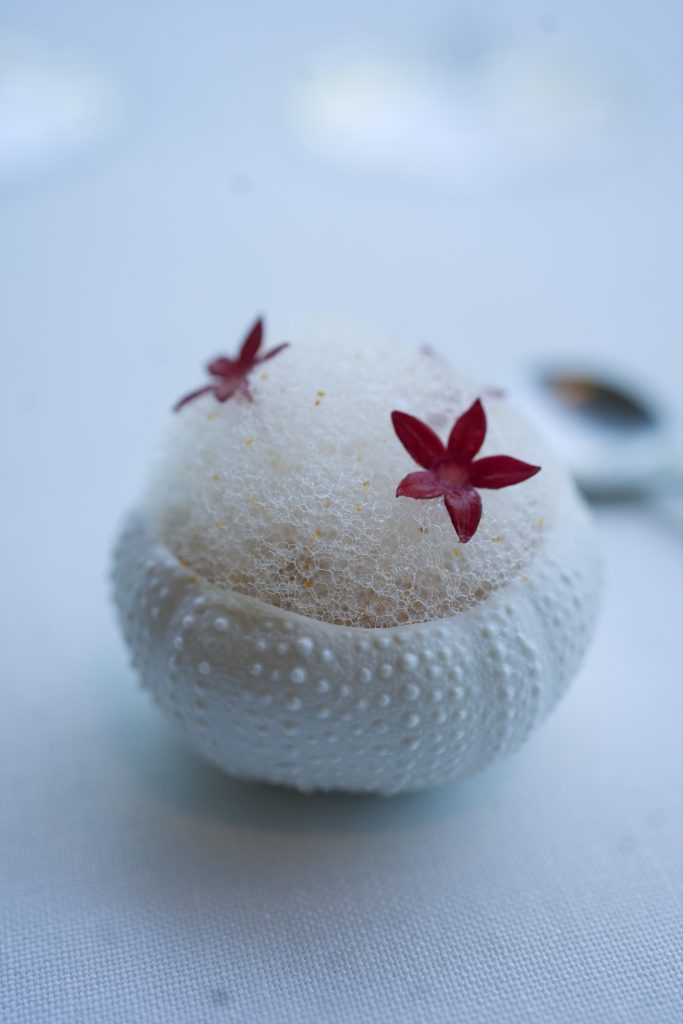 While this next dish was beautiful it was not my favorite. Raw pieces of sea urchin that to me needed a bit of balance as otherwise its flavors were simply too strong.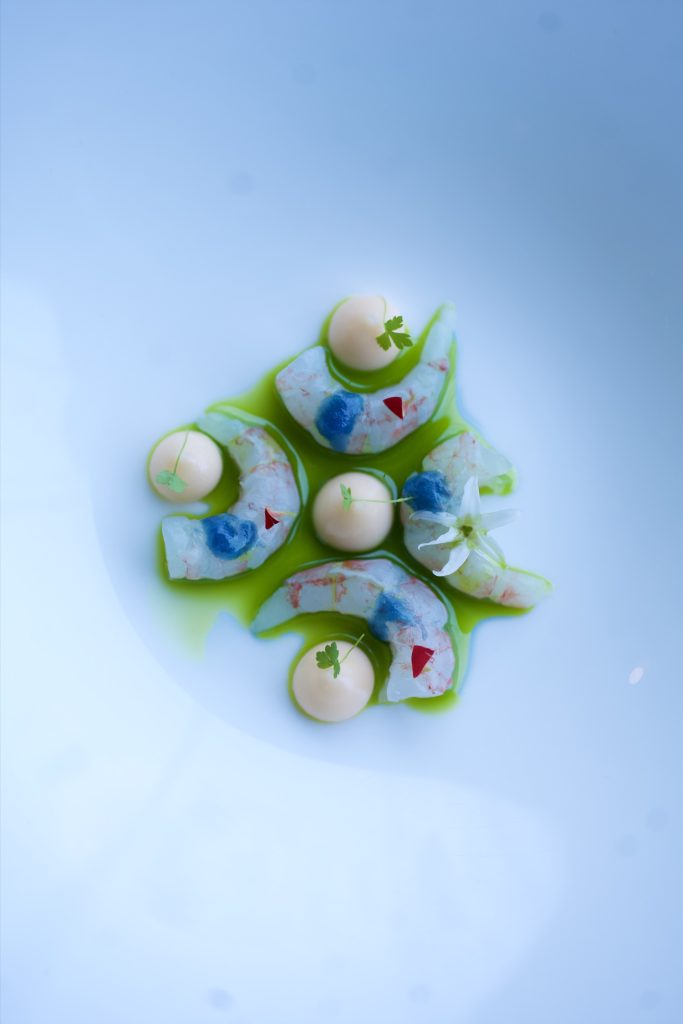 With a serving of raw shrimps with a herbal oil and a "mayo" based on the shells of the shrimps we were back with very delicious food. With this good quality ingredients its amazing to see them speak for them selves.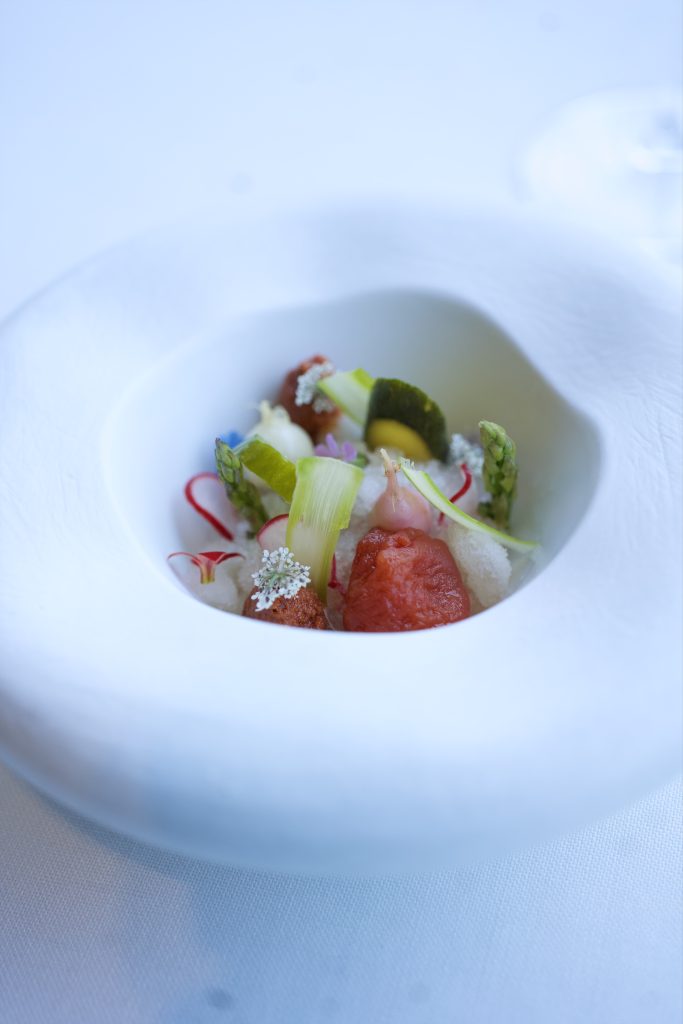 Next dish did however blow me completely away. A cold salat was perfect for the warm summer and consisting of preserved berries, fresh vegetables and a cold granite it had a perfect balance between sweet and acidity. Technical and so pure in flavor. I absolutely loved it.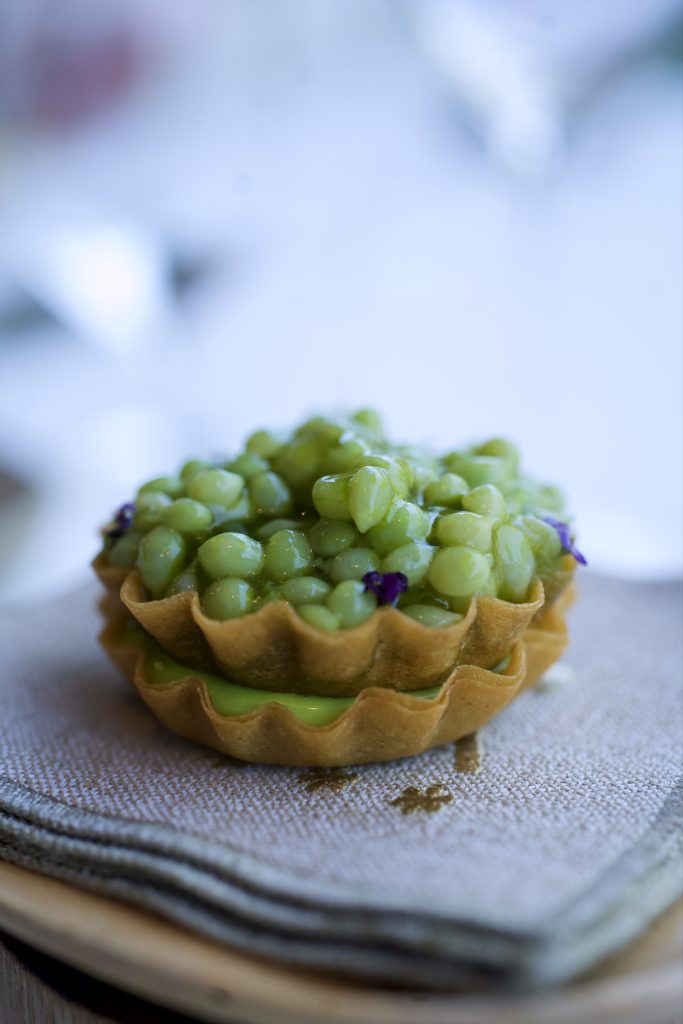 Its also hard not to love the Basque teardrop peas especially served in its own juice. It looked simple but its flavors were simply astonishing and I guarantee you that it was not a simple dish.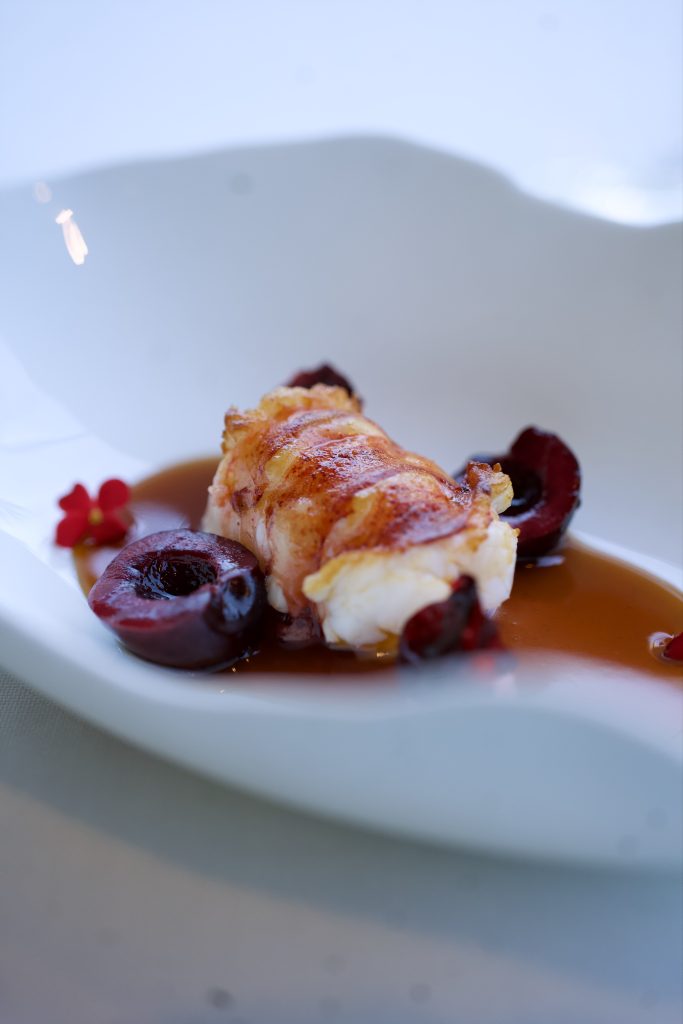 A big piece of lobster was served with pickled cherries and a sweet grilled red pepper juice. Yet another dish of perfect balance. I absolutely loved the sweetness of the dish.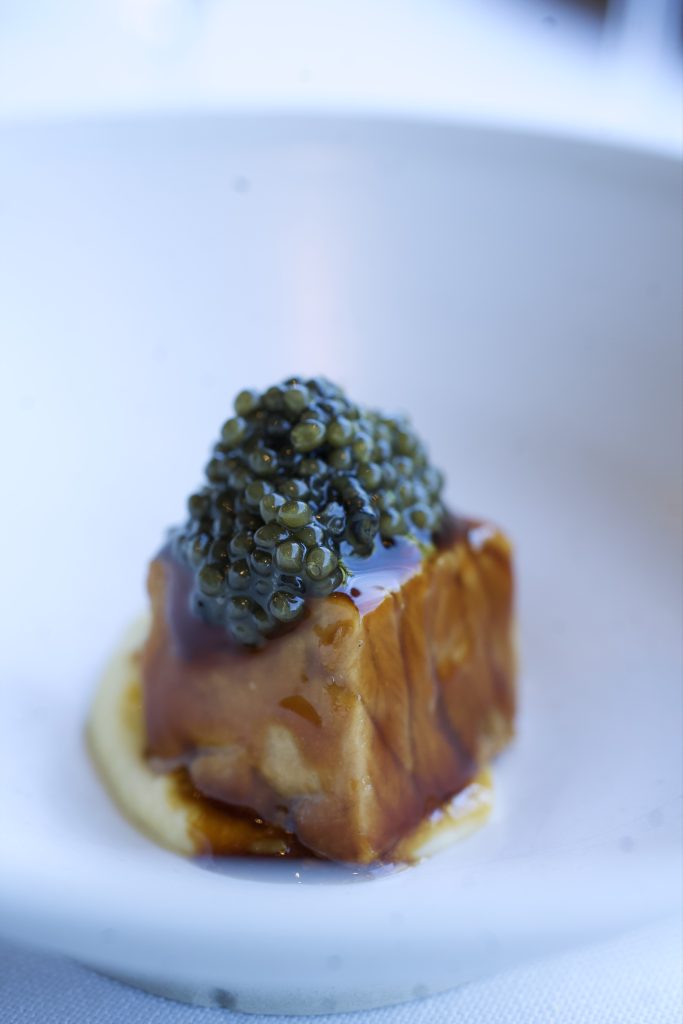 A dish of cooked tuna with oscietra caviar was yet another display of striking the right flavor composition. This time it was salt with salt but so delicious and still in perfect balance.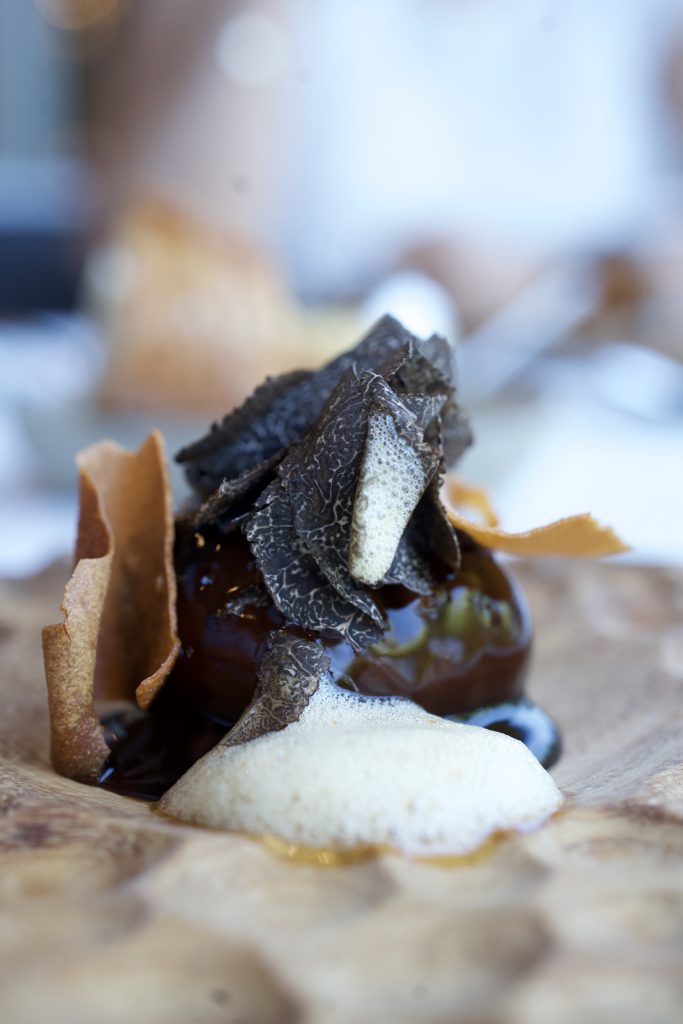 For our final savory dish we would be served more or less the only luxurious ingredient that was missing, truffles. Here served with the famous Iberico pork and a buttery foam. The first and last truly savory dish as most of the other dishes were very light in their expression and dept which I loved.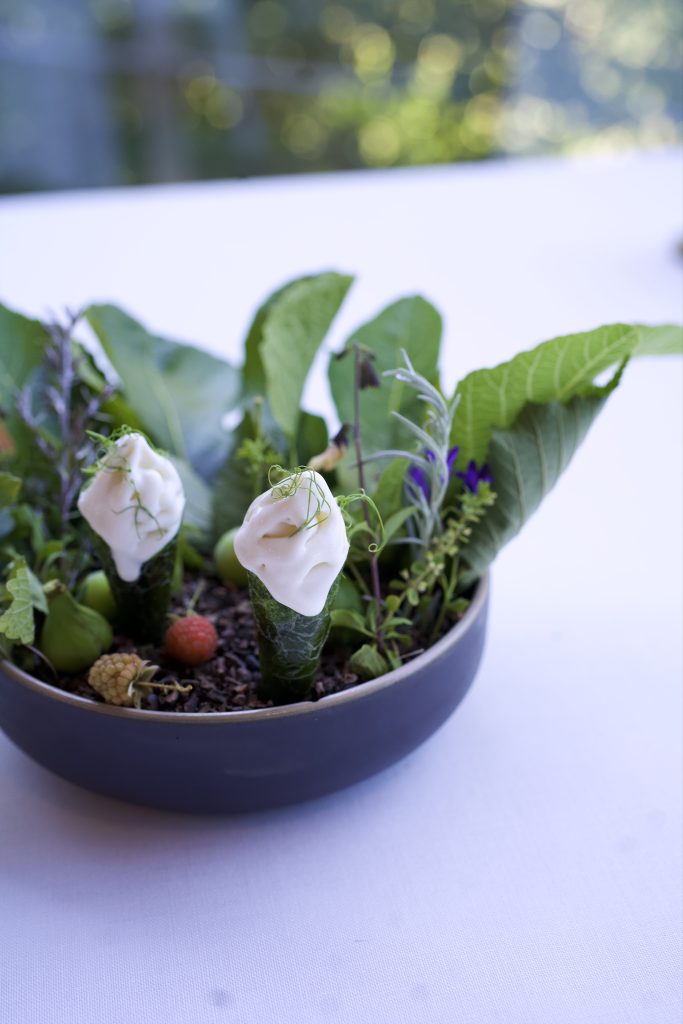 To start the desserts a small fig leaf icecream was served with guess what a cone made of fig leaf. Super refreshing and delicious.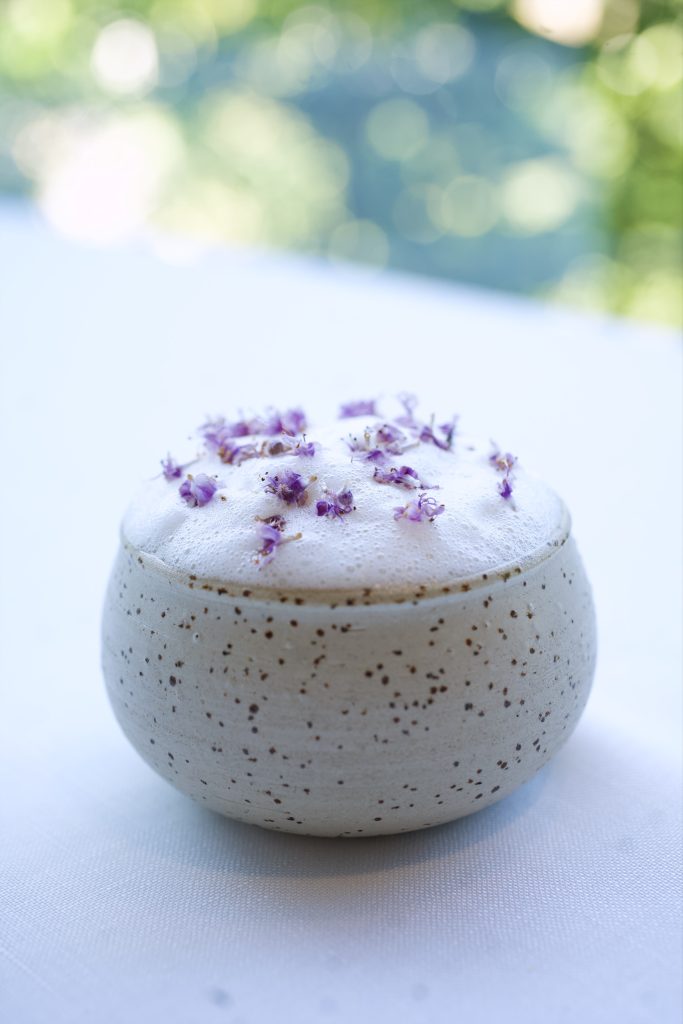 Delicious was also a good way to describe the second dessert which was a herbal infused "flan" made from sheeps milk.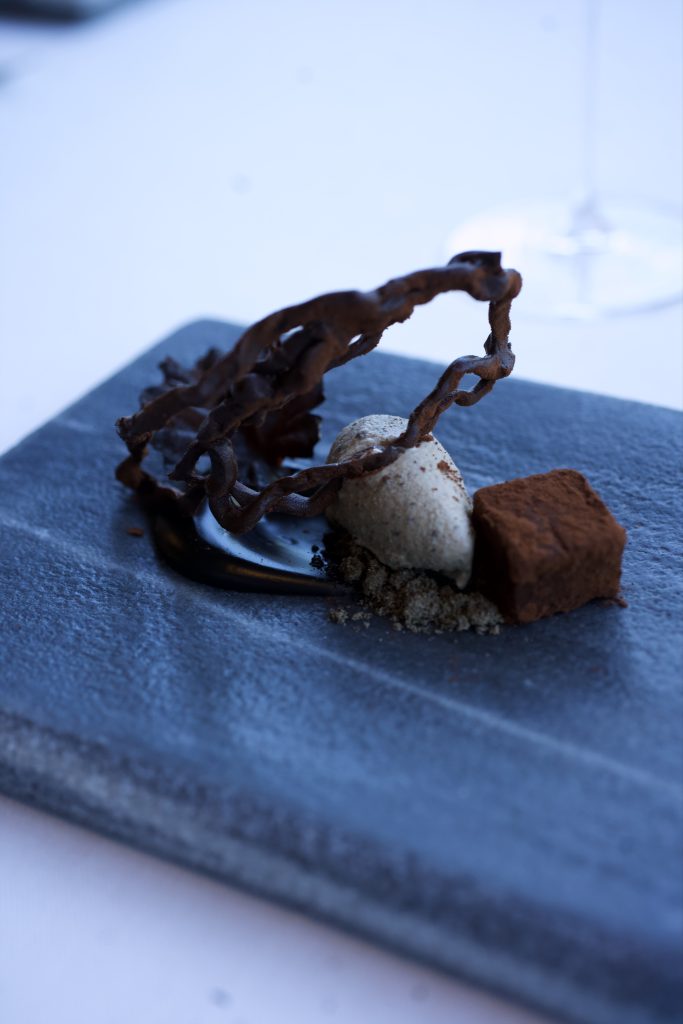 To finish different textures of chocolate and olive which are always a great combination but today not one that blew me away. Probably because the rest of the meal did and had raised the bar to high.
We finished with a few petit fours in the lounge overlooking the beautiful valley. Dining out a lot has the disadvantage that it usually takes a big effort to truly impress me, but Azurmendi did just that. Having 3 Michelin stars in my experience doesn't always guarantee a world class experience but here it truly was. Surprisingly enough with 29 different "snacks" and dishes I was full but not overly stuffed as almost all of the dishes were light and largely vegetable based. An accomplishment that is impressive by its self.
It's not just about delicious and technically impressive dishes which they really are. Its also a storytelling about nature and fresh products where nature is a big part of the experience from the moment you enter into the "greenhouse" to enjoying the view from the dining room to the close connection between nature and the kitchen. The service and wine menu supports just that connection and underlines amazing experience we had. A true genuine world class experience from end to end.
Info
Chef: Eneko Atxa
Menu: 260€ tasting menu +20 dishes
Website: www.azurmendi.restaurant/en