I love destination restaurants. I love that you don't just go on your bike or take a taxi 10 minutes to a modern hotel but in stead taking a journey to the restaurant to go somewhere completely different than you are use to. Situated at the town square surrounded by 6 houses, a church, high mountains and nothing but fresh air Asador Extebarri truly is a destination restaurant.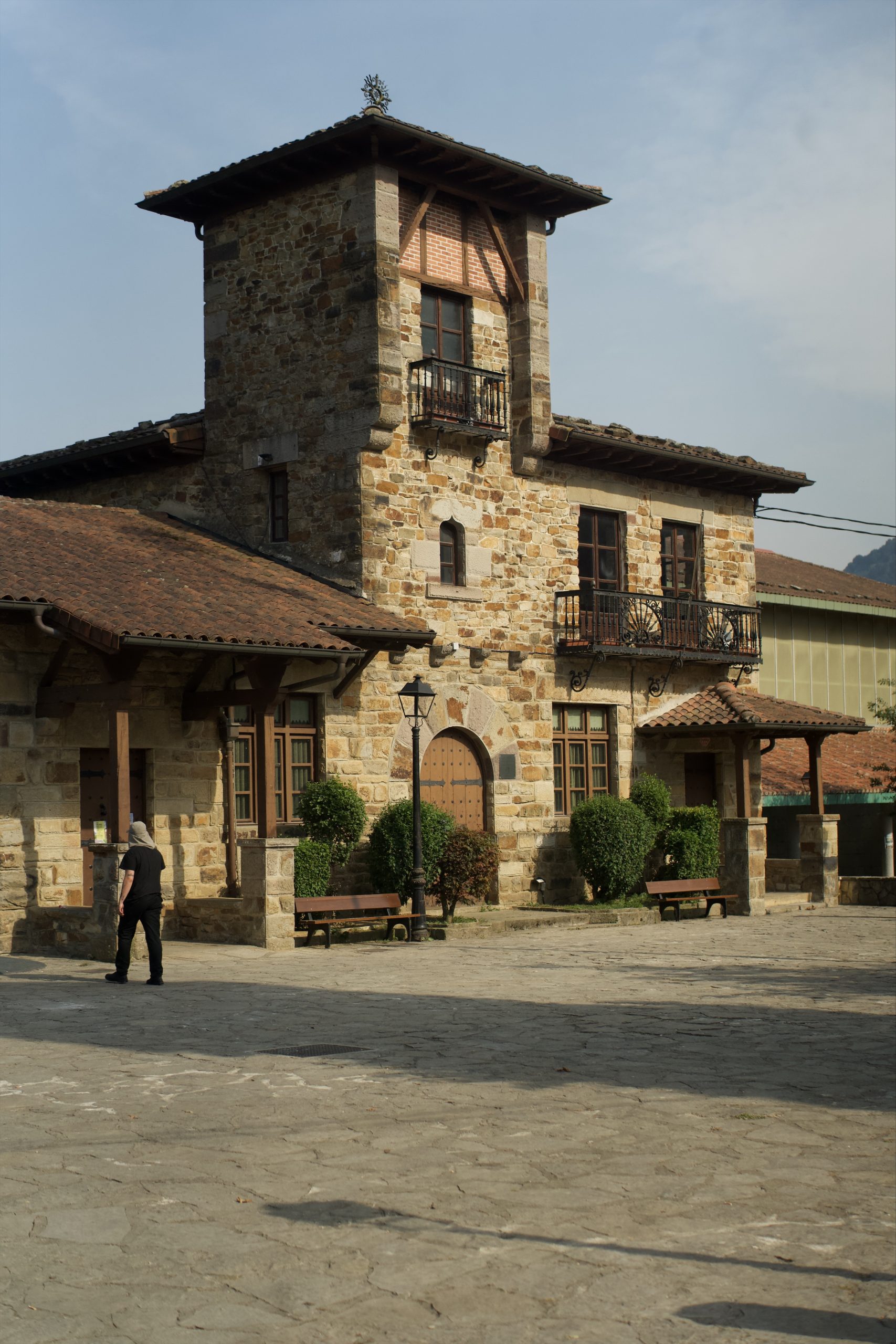 The entrance es iconic but simple to look at and you enter from the parking lot as the restaurant on the 1 floor of the building has the entrance from the town square. The restaurant looks both humble and cosy.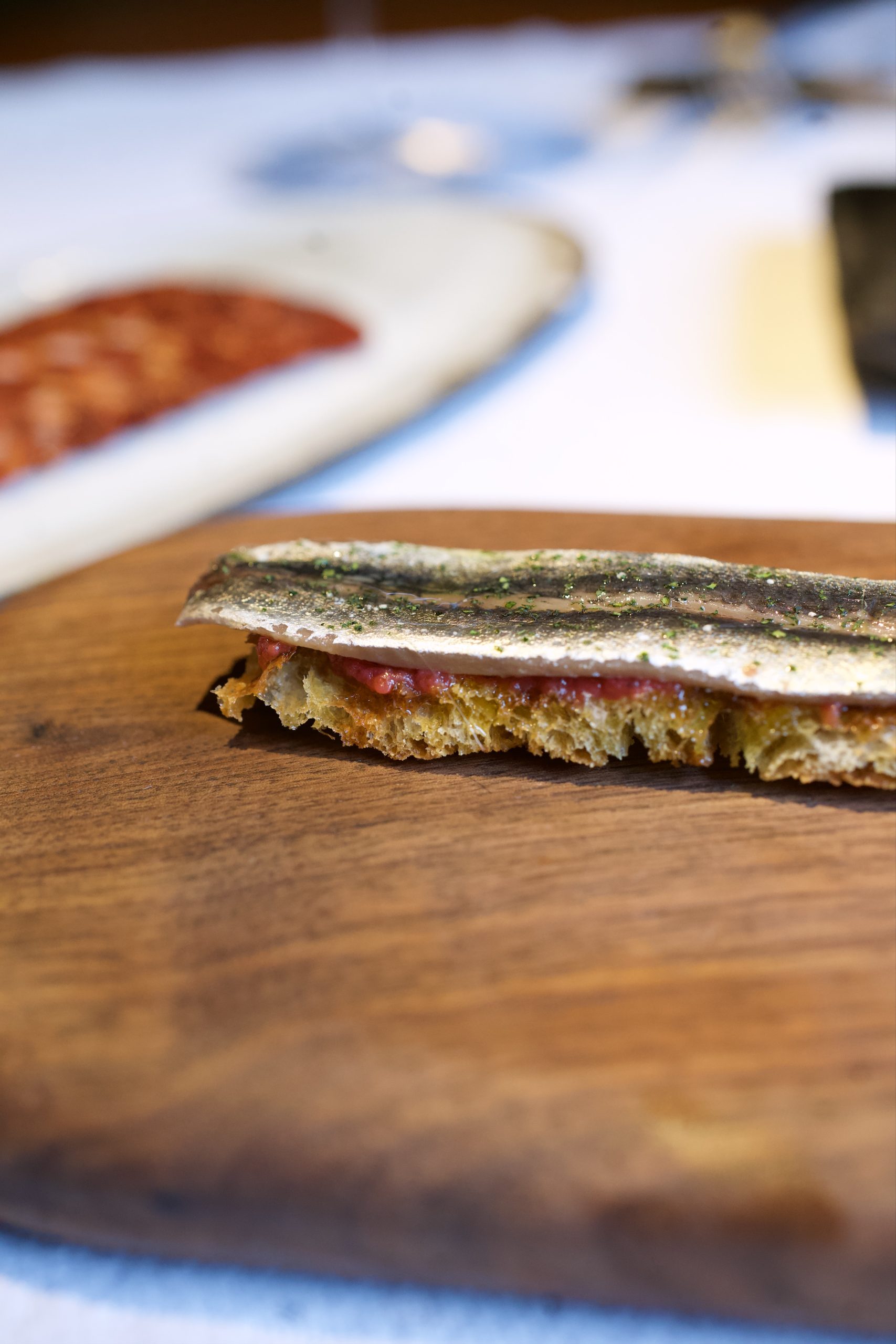 With a few snacks arriving in the form of a chorizo and anchovies on toast they look humble but looks can be deceiving. The anchovies had been salted in-house and was served on a toasted piece of bread that had been boosted in flavor from both smoke and probably also some fat. The flavors were super intense from both and I absolutely loved it. The same was the case for the chorizo which was very sweet, fatty and juicy. Just delicious.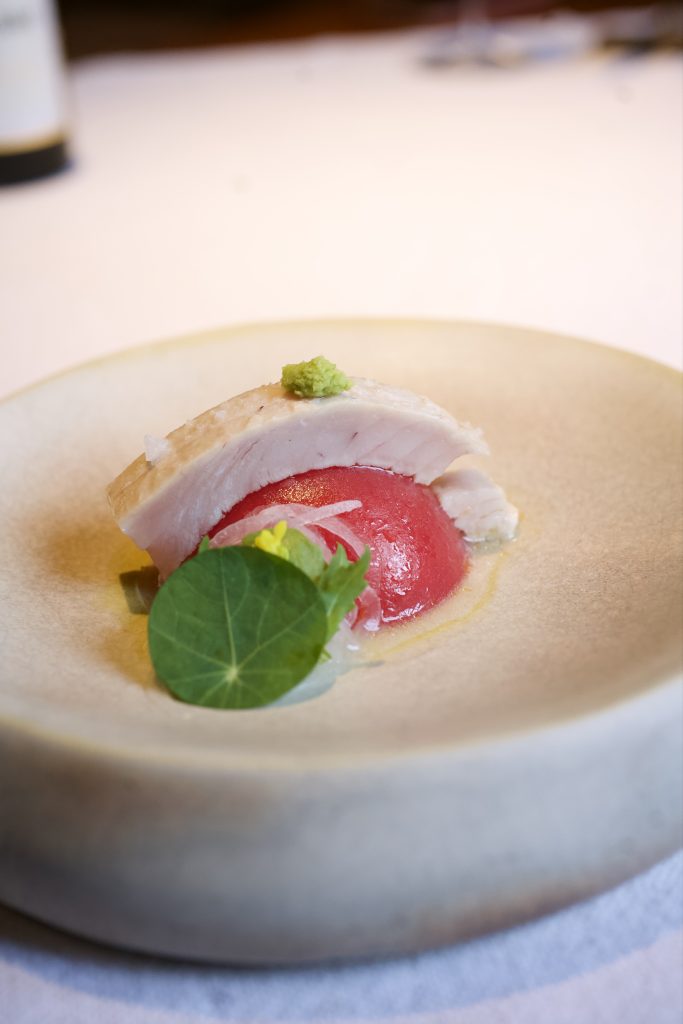 In a lot of restaurants in Basque Country we would see a tomato salat with tuna and here they were doing the same except they absolutely were not. A slightly grilled tomato touched ever so lightly by the grill served with tuna belly, pickled onions and wasabi. An amazing combination of subtle flavors met by the intensity of the wasabi. Simple delicious.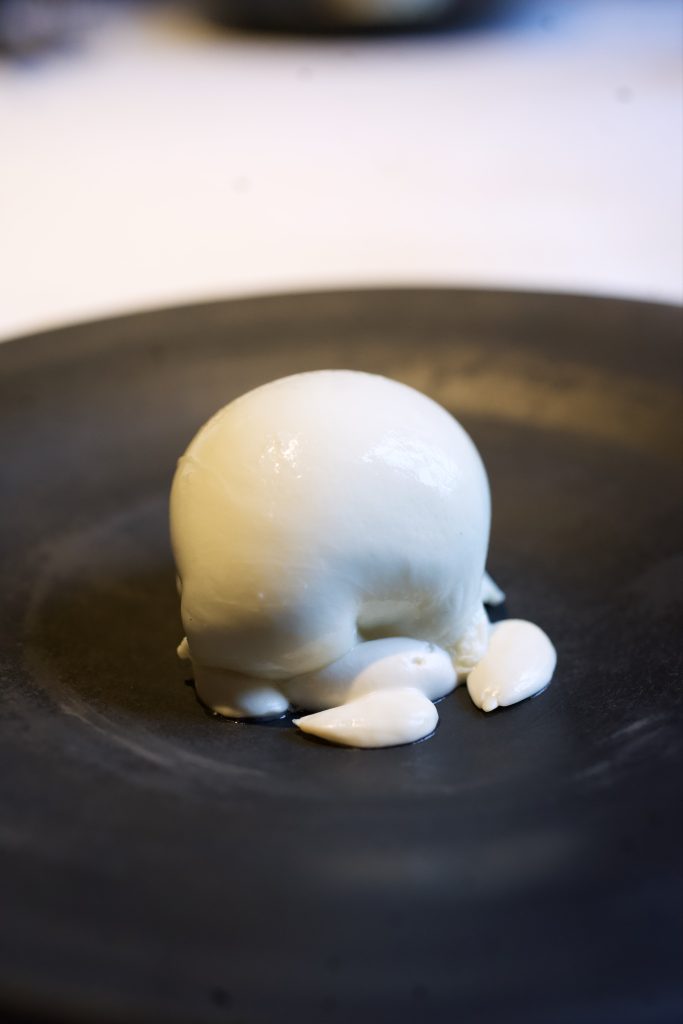 A stable at Asador is the mozzarella cheese made with smoked milk and served with a light almond sauce. Very subtle and clean flavors. Just impressive.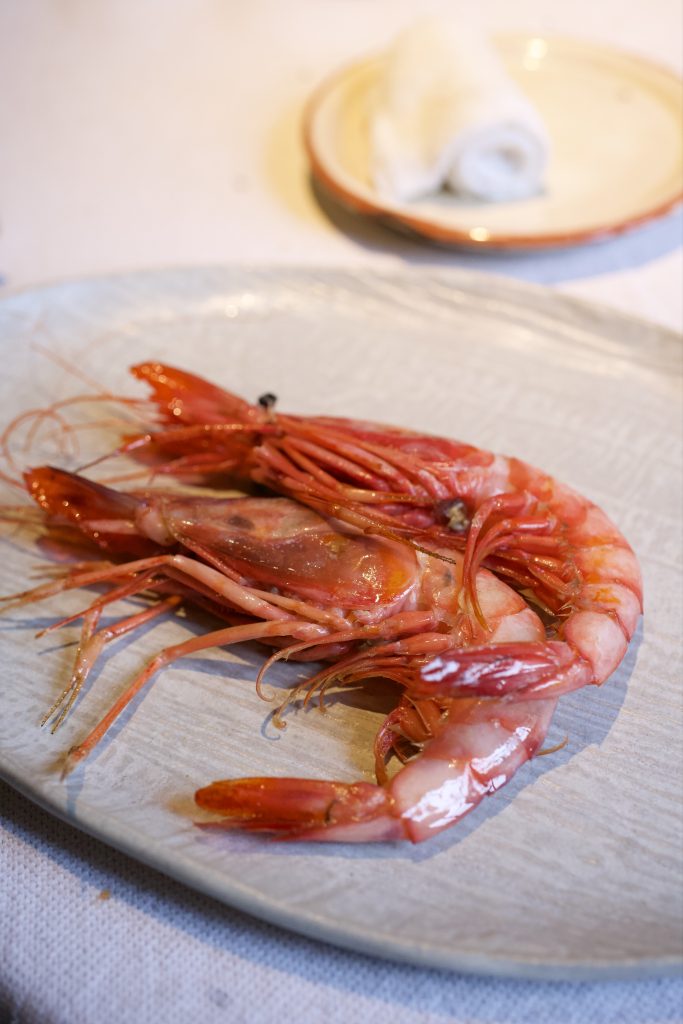 The prawns from Asador are famous and for good reason. The only thing the kitchen did to these amazing prawns from Palamos was to put them on the grill. The product did the rest and what a product it was. Delicious.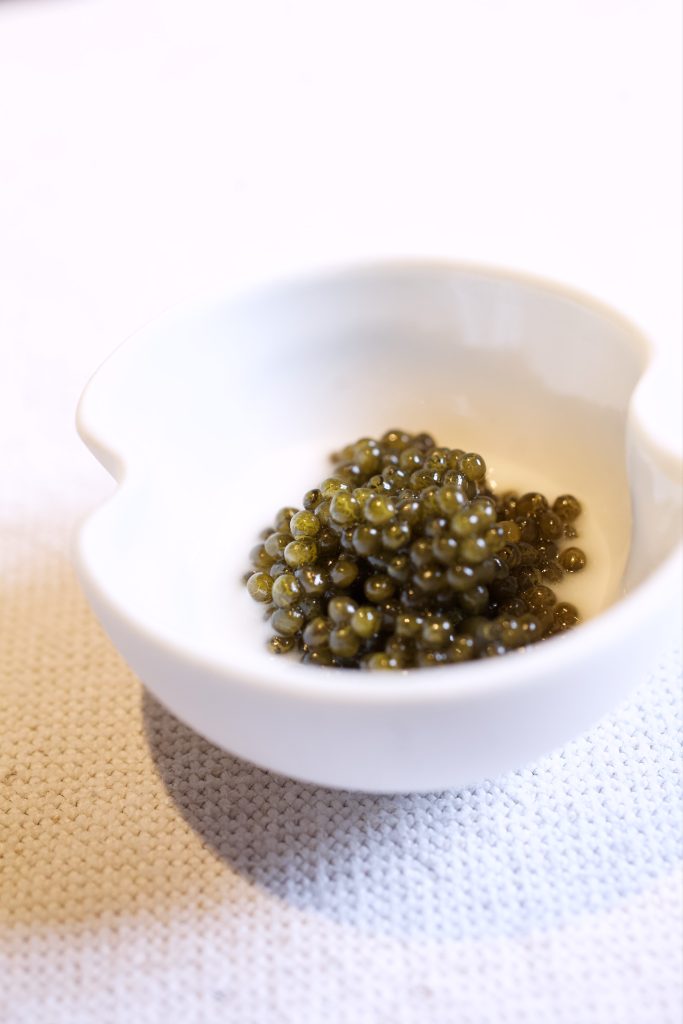 Caviar has made a bit comeback in recent years and to me it is being used in far to many ocations where it is simple just added as salt. Here it was never about the salt and for that it was the best caviar dish I have ever had. The caviar was naturally lightly grilled and served with a light emulsion based on the fat from the chuleta (ribey). The combination of the fat, smoke and salt flavors was a combination that we would see many times through out this meal but it is truly a winning combination.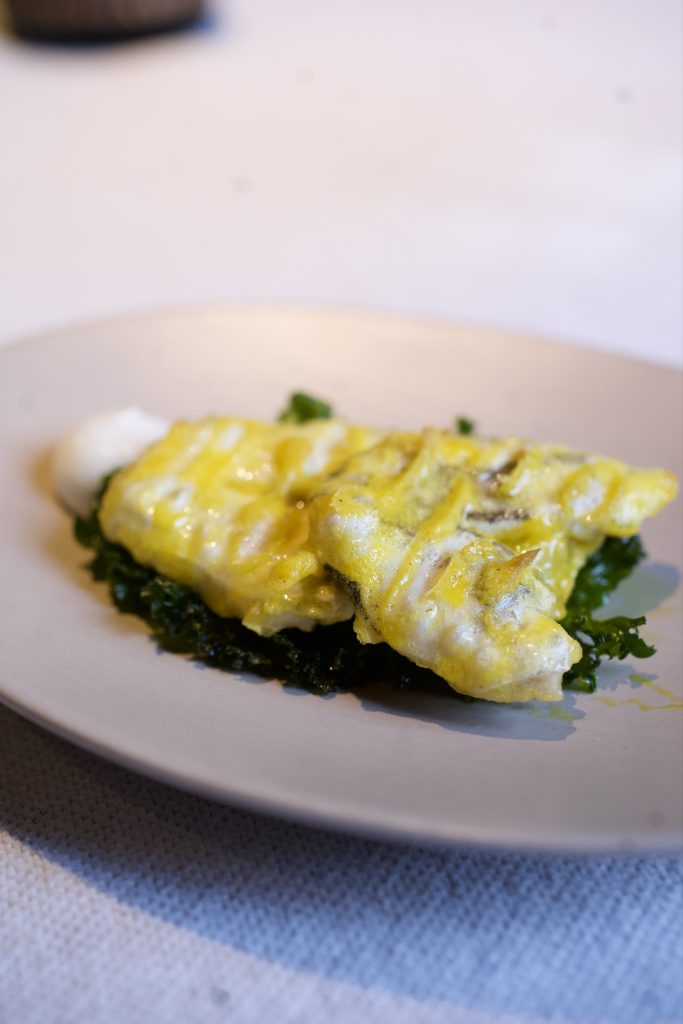 I admire traditions when treated with respect and care. Kokotxa is a local traditions and of course Victor serves the very best one. Served in a crispy almost tempura like egg yolk with crispy kale. A dish that showed that despite the kitchen being very traditional based it is open to take in new techniques and flavors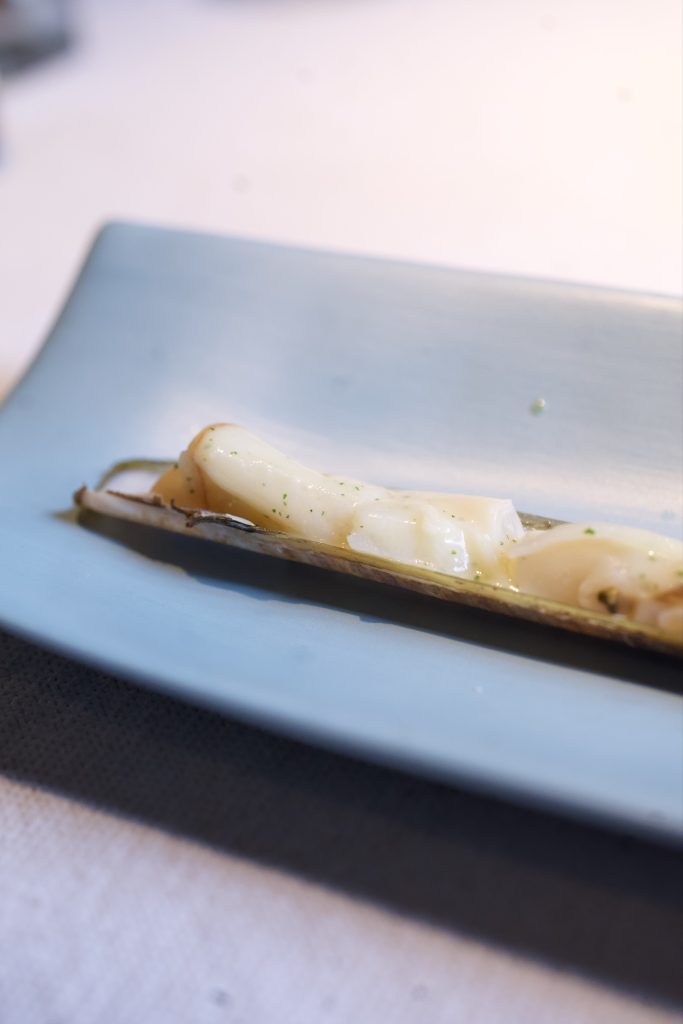 To follow a small extra dish of grilled razor clam, butter emulsion and a kind of chili oil. The chili really brought the dish together and elevated it above the simple presentation. Again just delicious.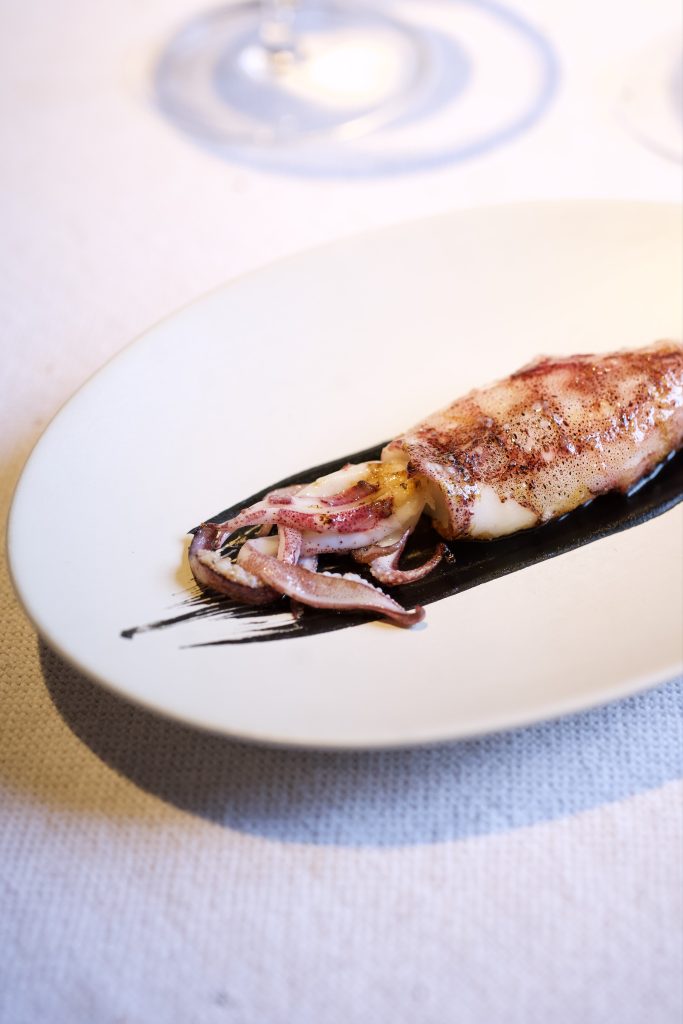 Squid is another ingredient that we would have a lot I'm on our trip. Here served in the almost traditional preparation with caramelízed onions but here elevated beyond what we would try other places. The squid was so tender and the contrast to the onions just really worked.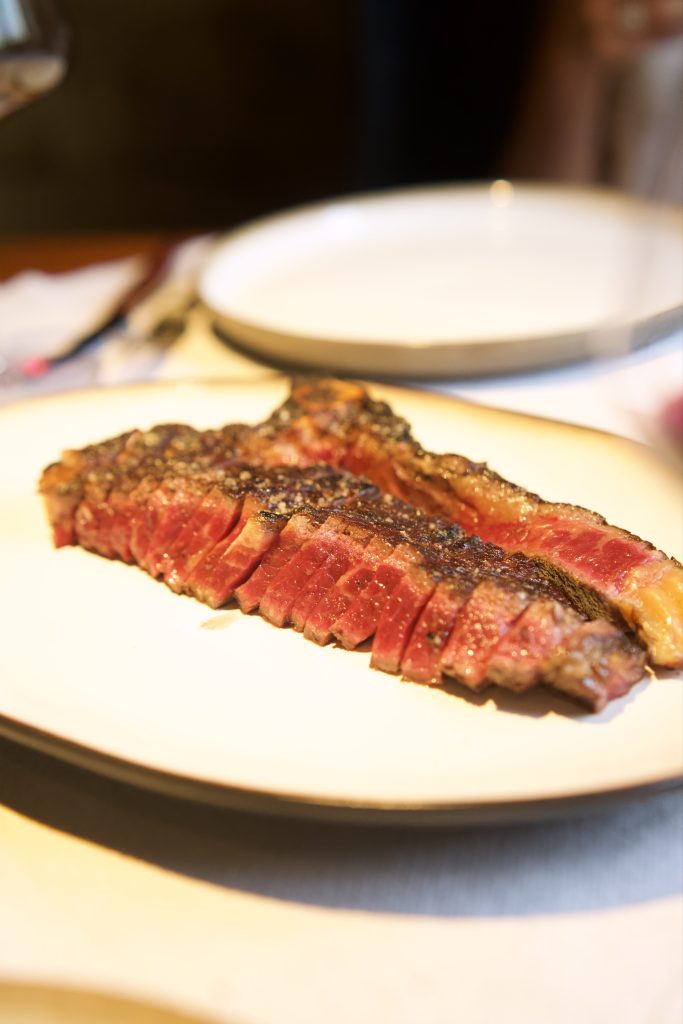 Even though they have many signature dishes the chuleta is the most famous and for a reason. It's simply the best steak in the world. A piece of meat so full of flavor and the meat is absolutely soft. No tendencies just pure soft meat that is naturally grilled to perfection with a super crispy crust and a subtle flavor from iron. Just outstanding.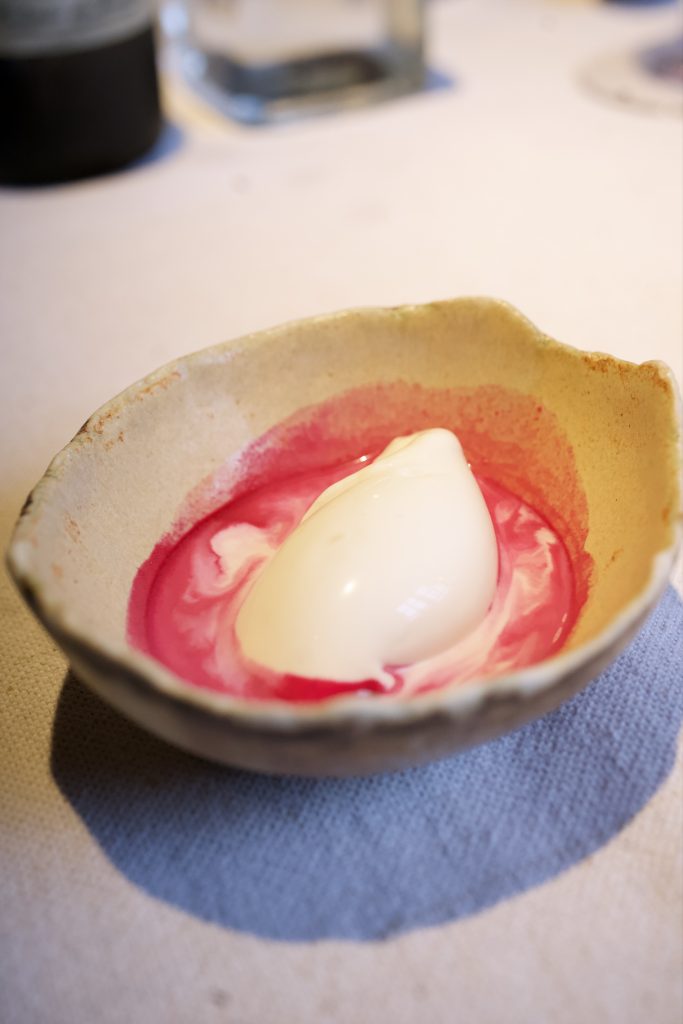 From the best piece of meat I have ever had to the best dish I have ever had. A simple looking dish but it's flavors were as amazing as they were surprising. Beetroot, smoke, fat and the purest taste of milk. Simple just astonishing.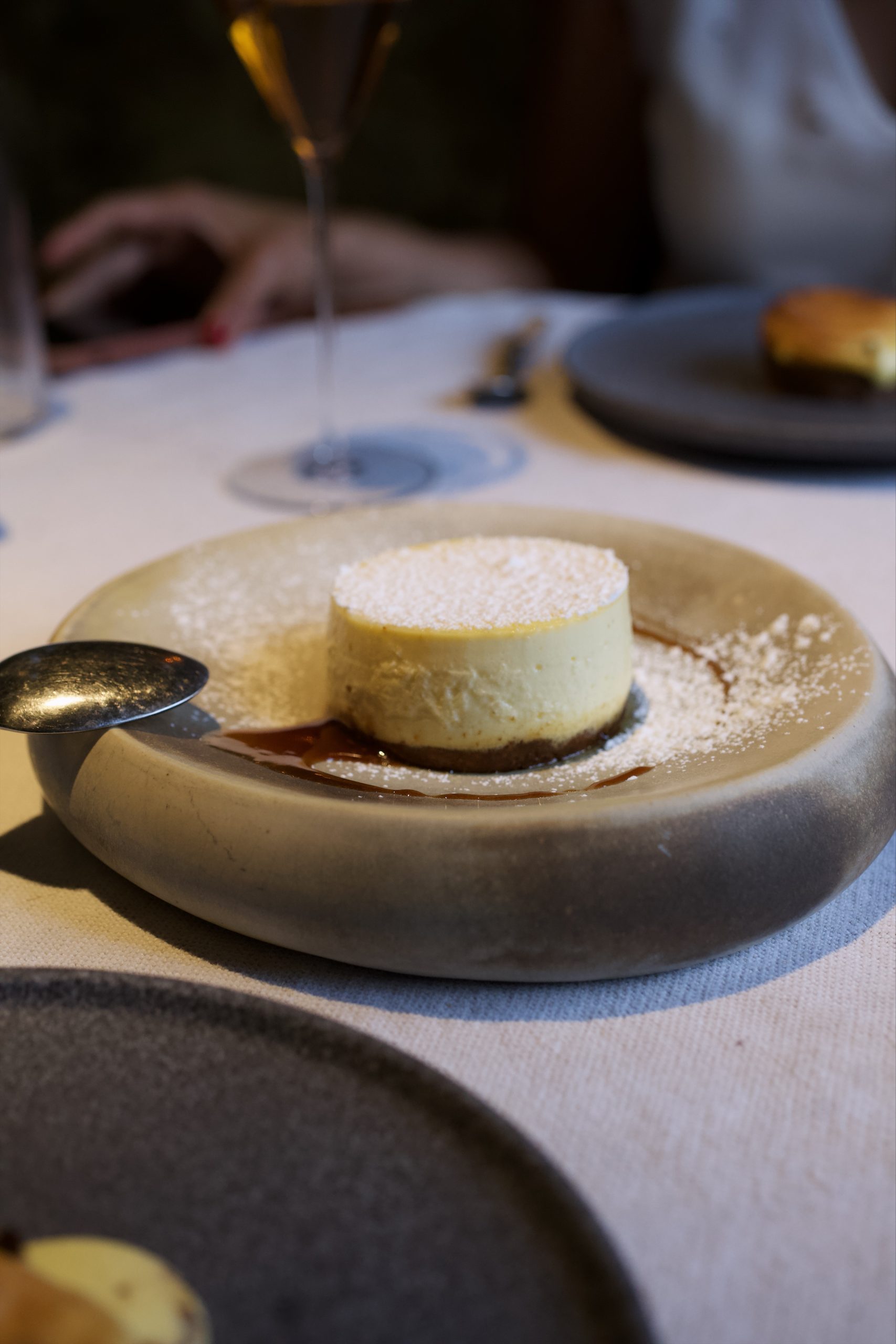 To finish us off a perfect and I do mean perfect cheese soufflé and a basque cheesecake. Had I not been full beyond full I would have ordered extra of all of the desserts.
Before visiting Asador Extebarri I was truthfully a bit nervous. I have a strong preference for the technically and innovative restaurants and usually shy away from the classics. So would I be able to appreciate it and for it to live up to my insanely high expectations.
That question was fairly easy to answer. It surpassed them by miles. All in all it was an very emotionel experience. Of course it is an extremely product driven restaurants but they truly take ownership of ingredients in a different way than normal like having their own cows, actually smoking the milk to make their own cheese. In addition to that the entire experience felt so personal. It's by no means a fine dining restaurants. Kids are welcome, so are locals for a few a la carte dishes and nothing about the place or the food feels pretentious. I only felt passion for products, passion for their guests and the willingness to go the extra mile to make it happen.
Needless to say Asador Extebarri really is the gastronomic temple everybody says it is.