My dad has had his summerhouse by the Danish west coast for the past 11 years. Every time I go there I get the most delicious seafood which makes me wonder why somebody doesn't open a proper restaurant when all the restaurants are tourist traps.
Now somebody did. That somebody is naturally from the west coast him self but trained at a Michelin star restaurant in Aarhus which should give all the necesario tools for such an adventure.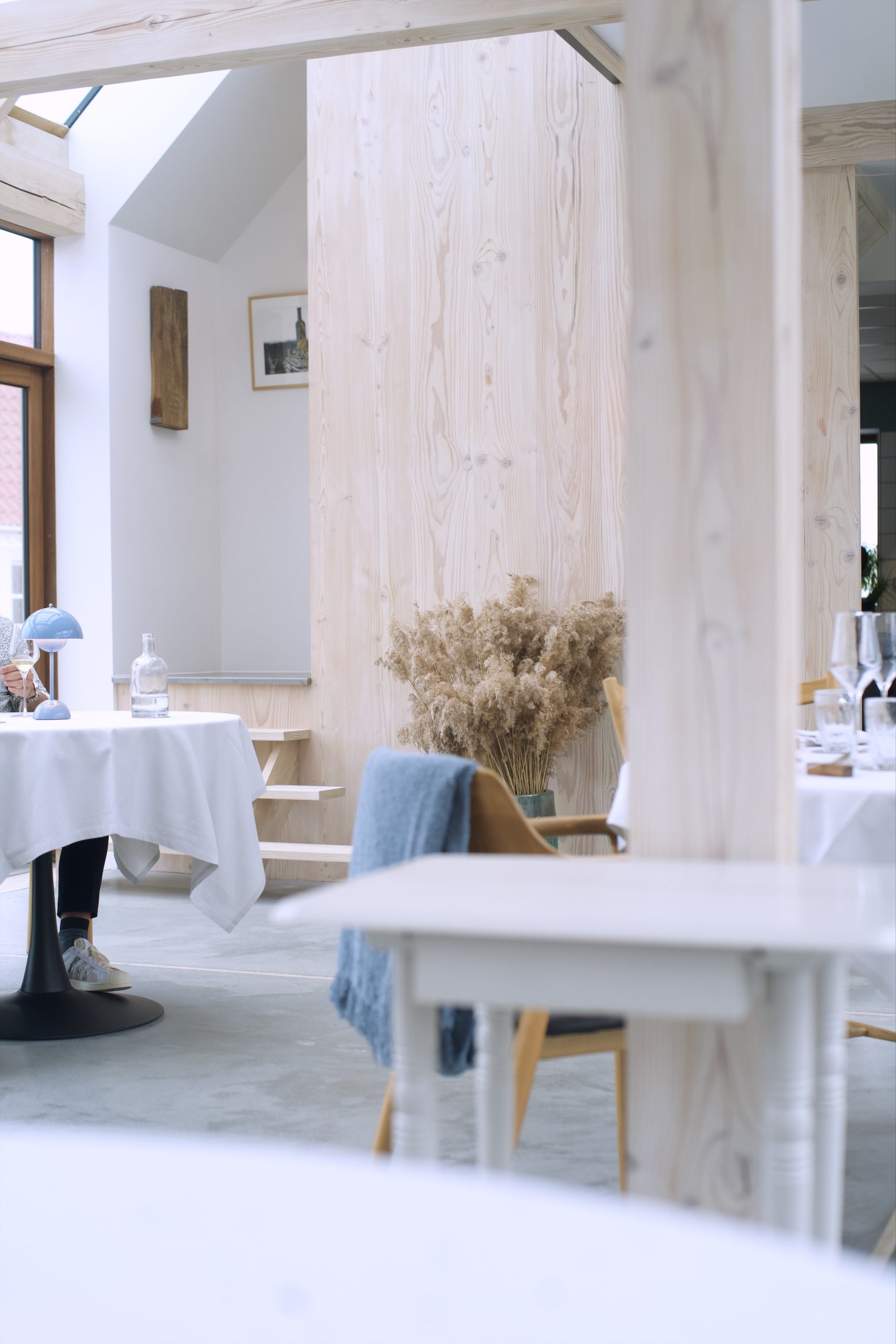 The pictures he posted from the building process of a Nordic understated luxurious restaurant made me curious. Walking in it looks evenbetter in real life than on pictures.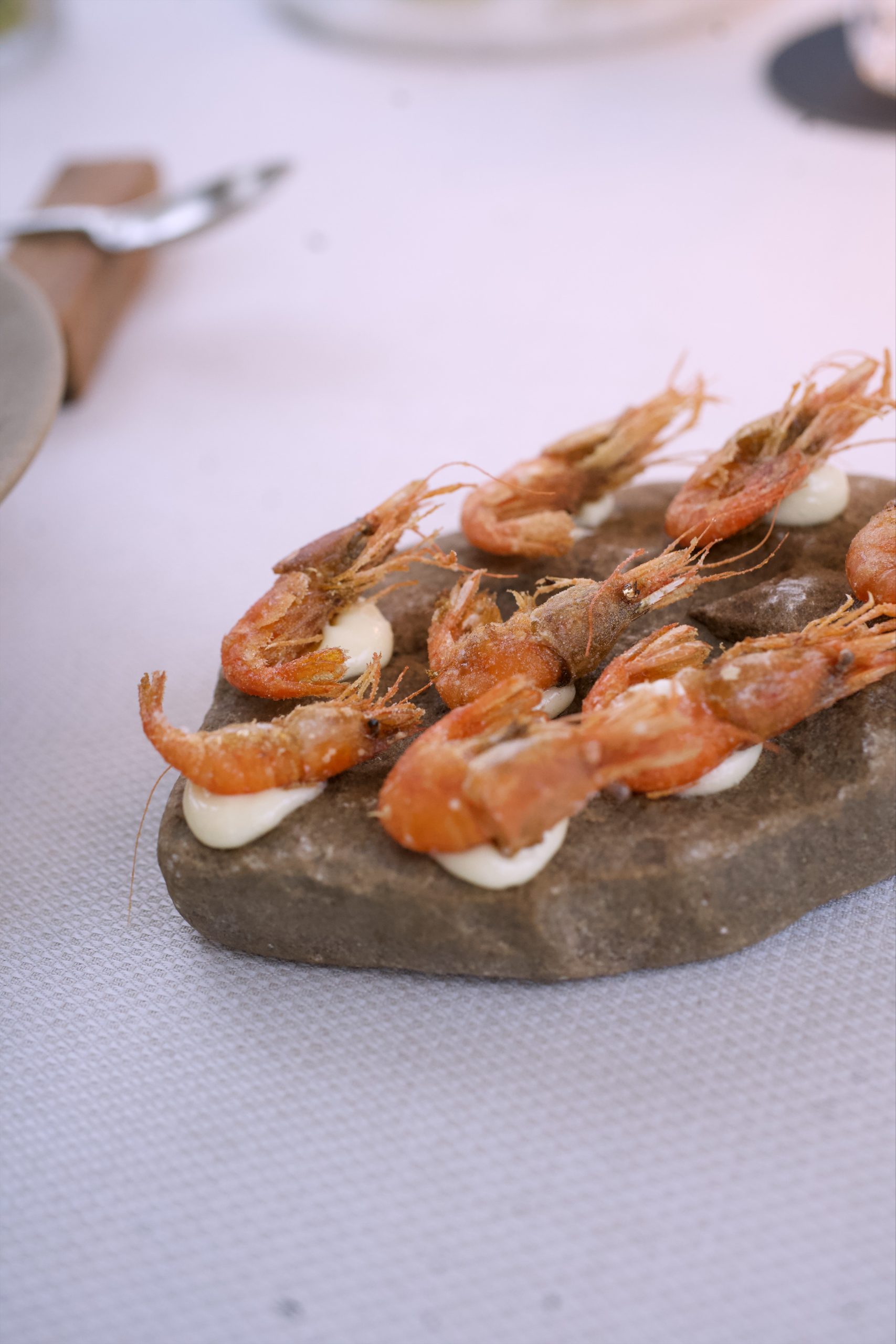 So does the food. The snacks are all made from super local products and so is the rest of the menu. Giga Oysters, green strawberries, dill and some toasted seads for texture was the first only to be surpassed by the simple but delicious fjordshrimps and mussels with a smoked mayo and salsify. It was after this obvious that the flavors were going to be pure and Nordic and great local ingredients.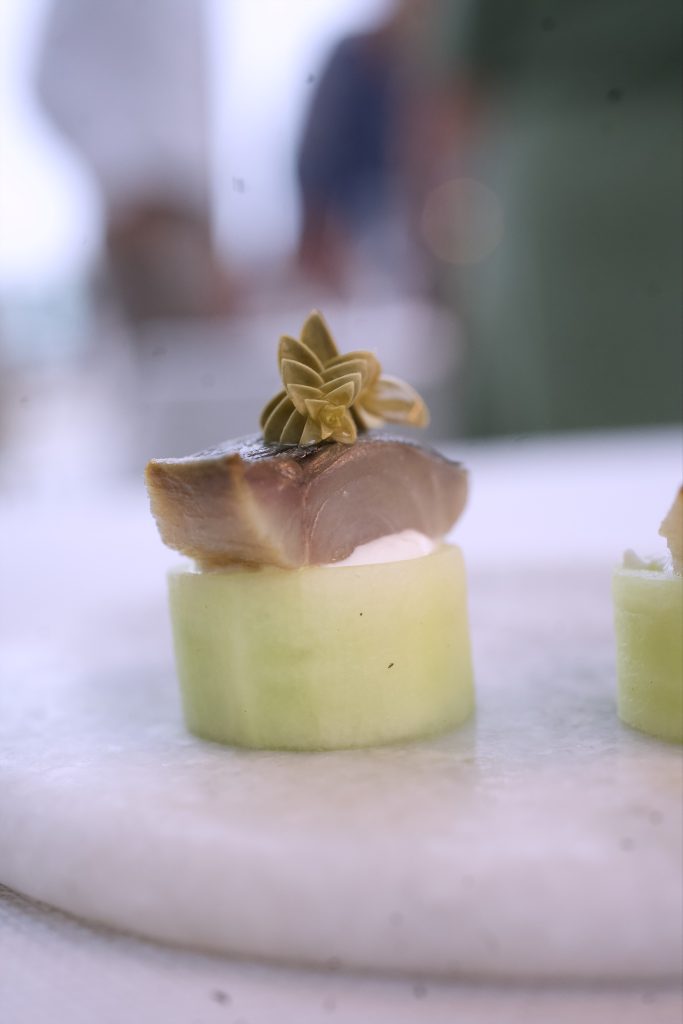 To follow a hollowed out cucumber and a lightly grilled mackrel. It's a great mix of the fatty mackrel and the fresh and crunchy cucumber.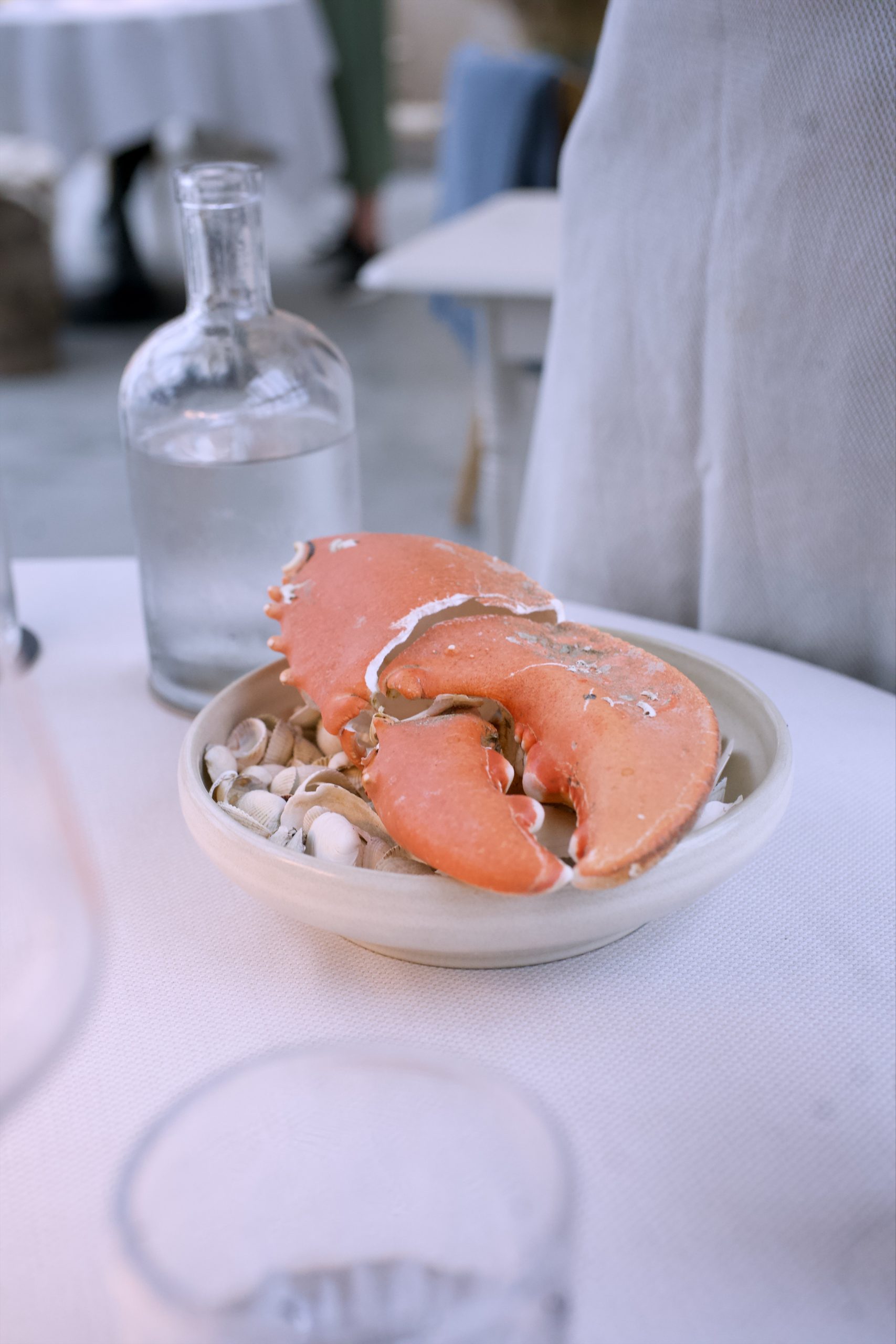 With the next dish the first luxurious ingredient was on the menu in the form of a giant lobster claw paired with the acidic white- and redcurrant which was an unusual but delicious combination.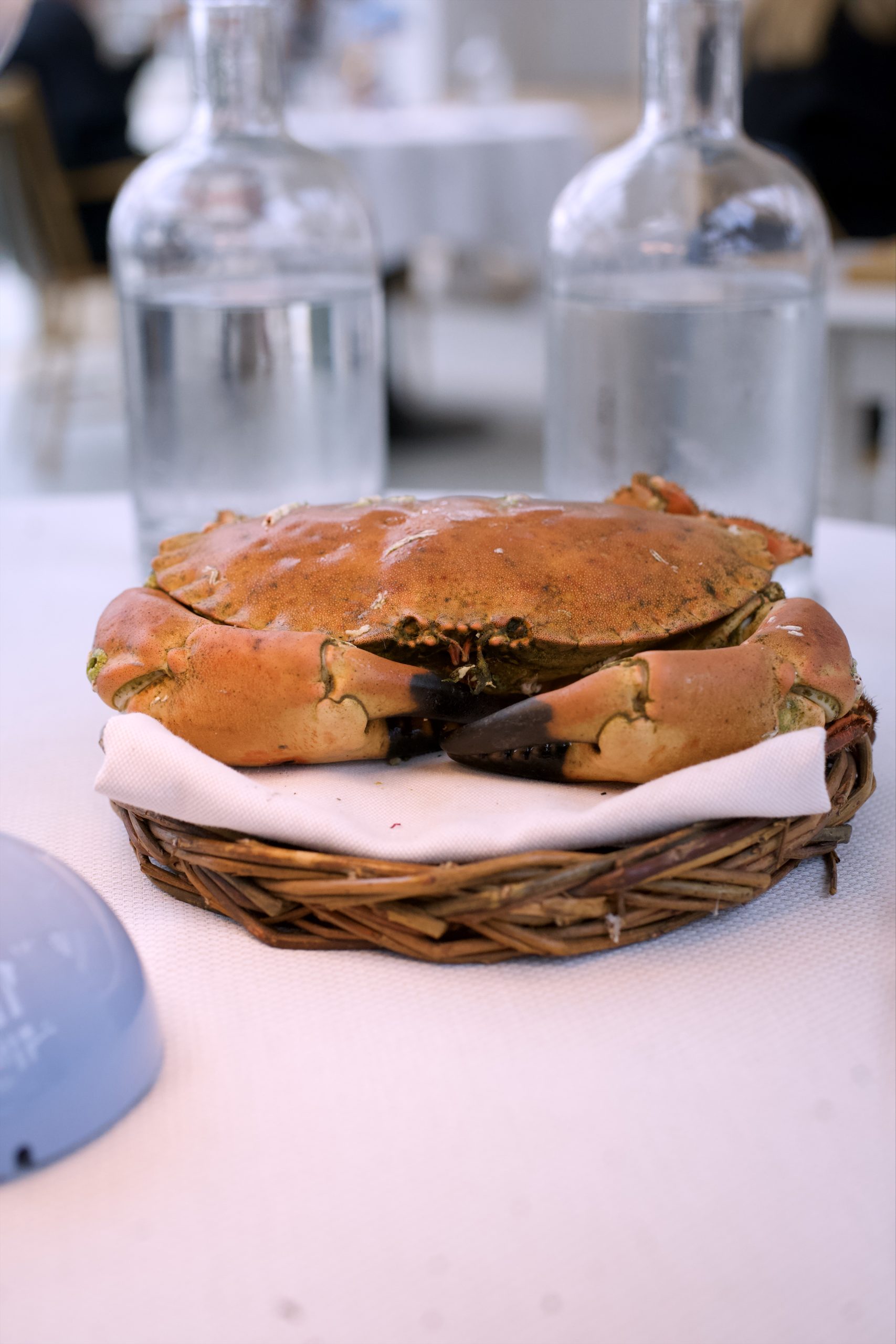 Great shellfish was once again the theme for the next dish with a snow crab tart with pickled "cucumber". A dish that I really loved. It had such a nice mix of sweetness and acidity.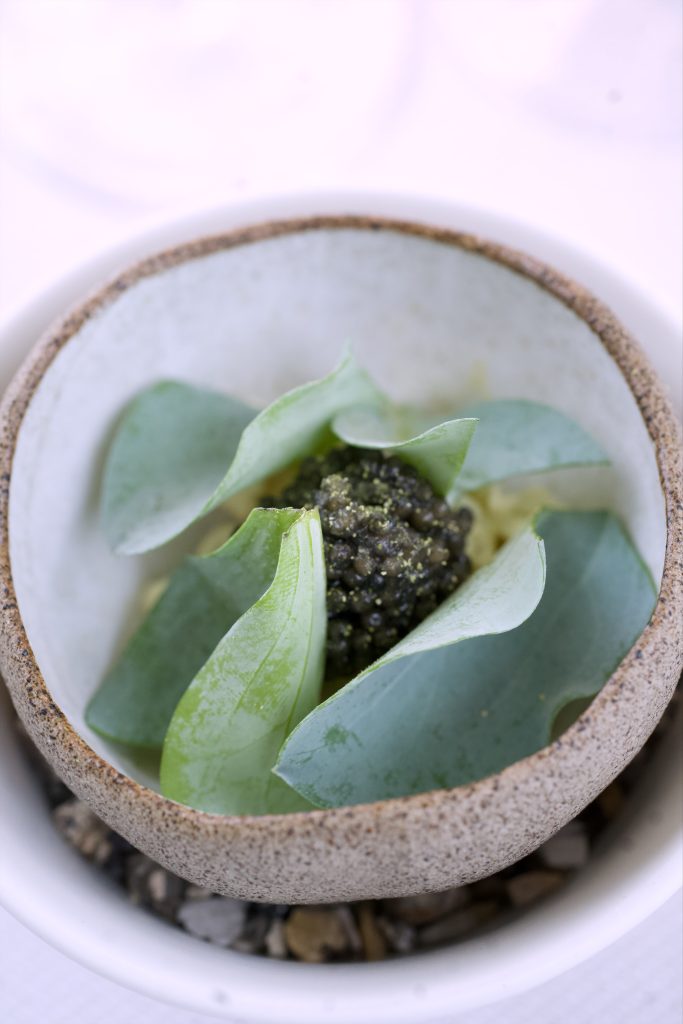 Fresh small Danish potatoes are that off gold and it is customary as a side to a barbecue to do a cold potato "salat" which has nothing to do with salat as it is mixed with mayo and different herbs but we still call it a salat. At Tri it is also mixed with a homemade mayo but also fresh crunchy oyster leaf and caviar which naturally elevates the dish and puts a refined touch to the nice flavors. A very nice dish.
With this dish we were to have the first dish with a bit of umami and it was delicious. Sepia mixed with celeriac juice, browned butter and lots of pine shoots. A mix that mixed very well textures and flavors. Just delicious. Probably the best dish of the evening.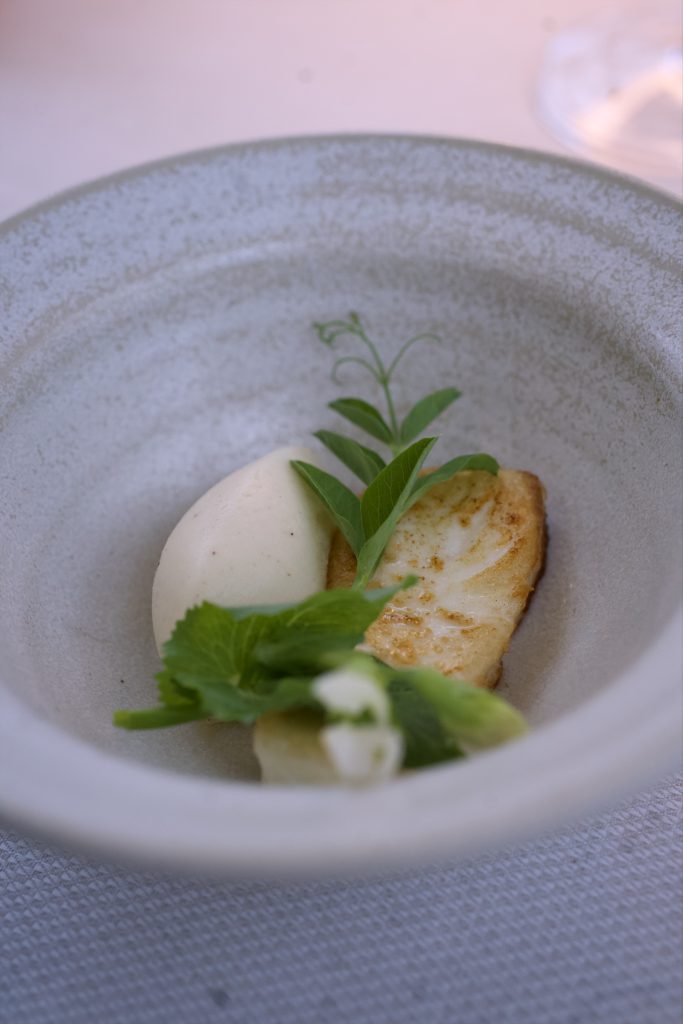 So was the next dish which was a fried halibut with a fishcake served with a buttery sauce and fresh peas which once again combined umami and freshness.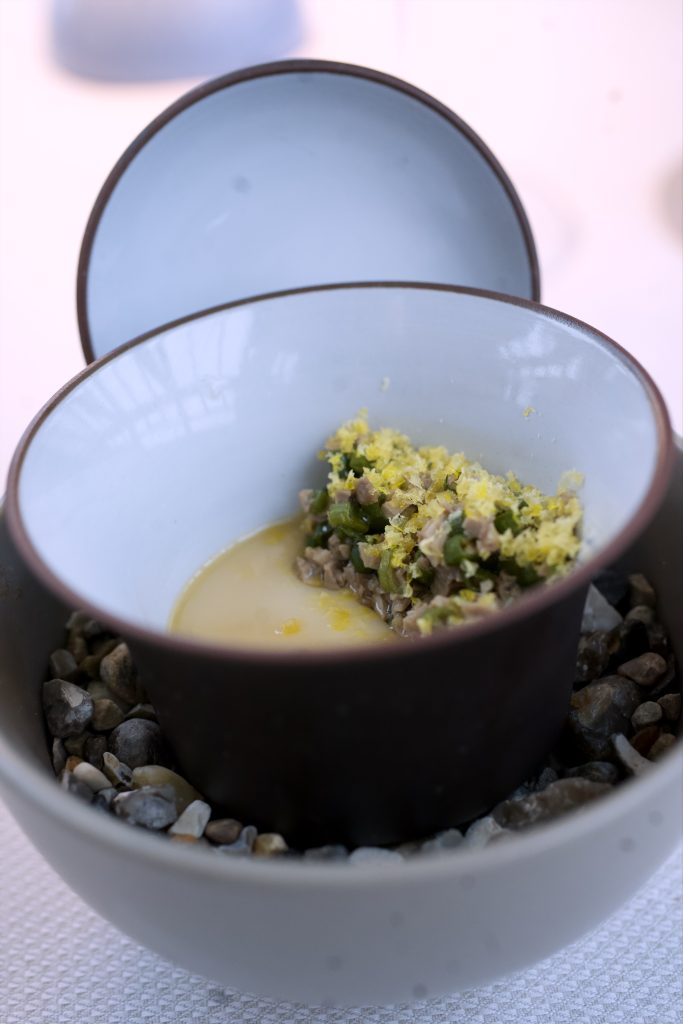 With the next dish we would venture even further into umami flavors with a classic chawanmushi with finely chopped chicken offals and a salted egg yolk. Soft, umami rich and delicious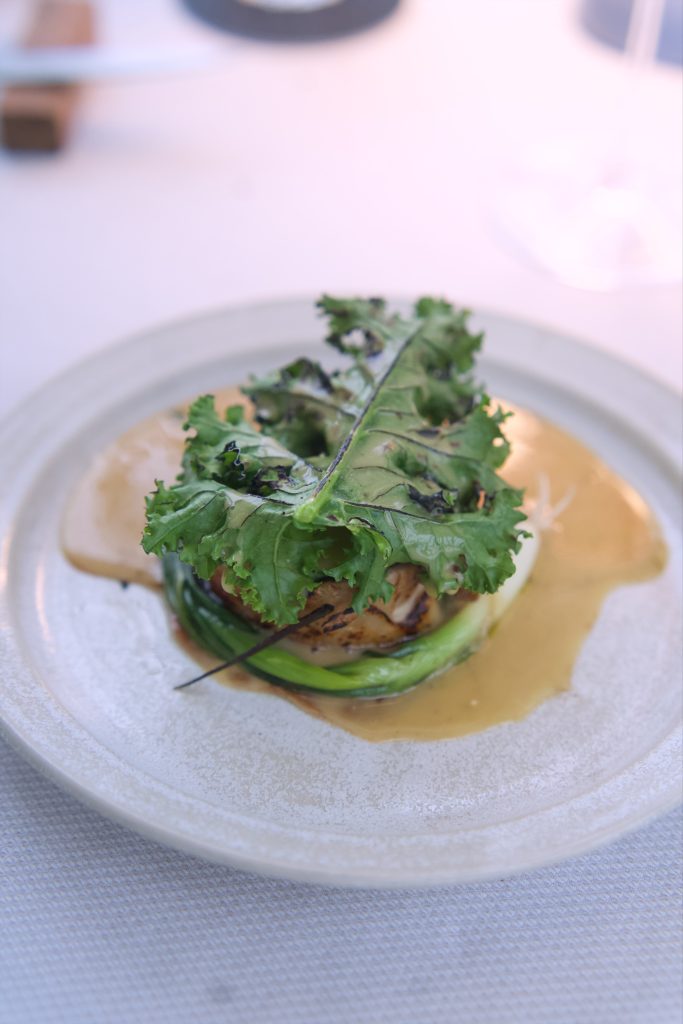 As was the last main in the form of a chicken ballotin served with a tarragon sauce, burnt kale and grilled spring onions. Naturally the quality of the chicken was what made this dish but I also loved the flavor composition. Naturally a asked for the name of the supplier so that I just two days later could cook with this amazing product at home.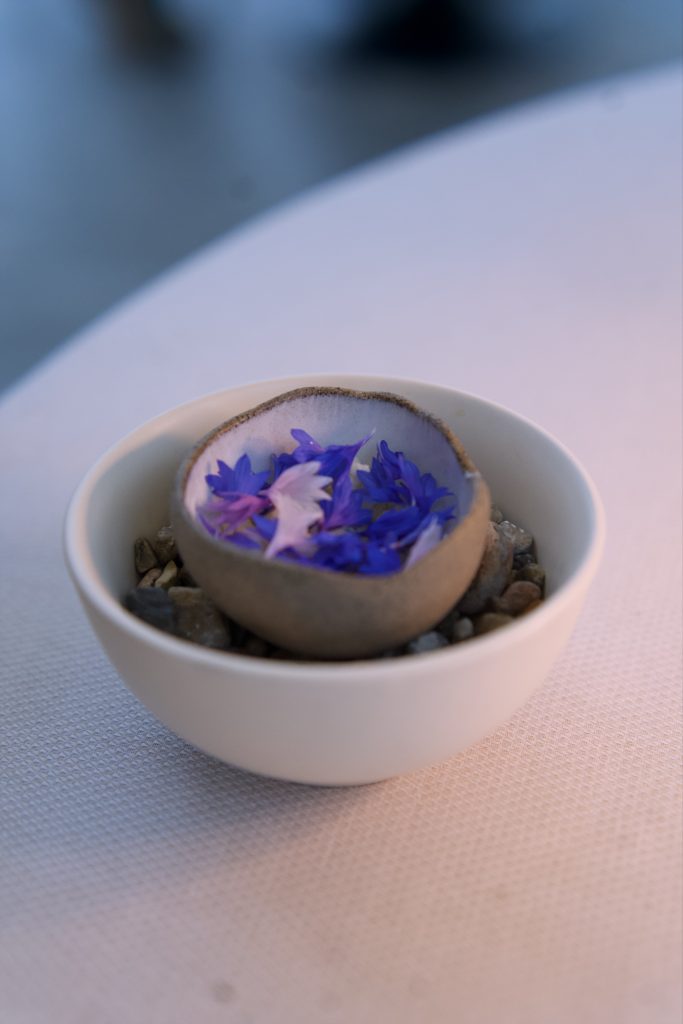 A small cheese course would be a small technical show off in the form of blue cheese served with crystallized white chocolate and cornflower flowers. I loved the mix of the sweet chocolate and the funky cheese.
The next dessert would however be the star. In reality not a dessert but a super delicious one it was. Cep mushrooms, honey and summer truffles would cover a birch sirup ice-cream. Such an umami rich dessert and damm was it good.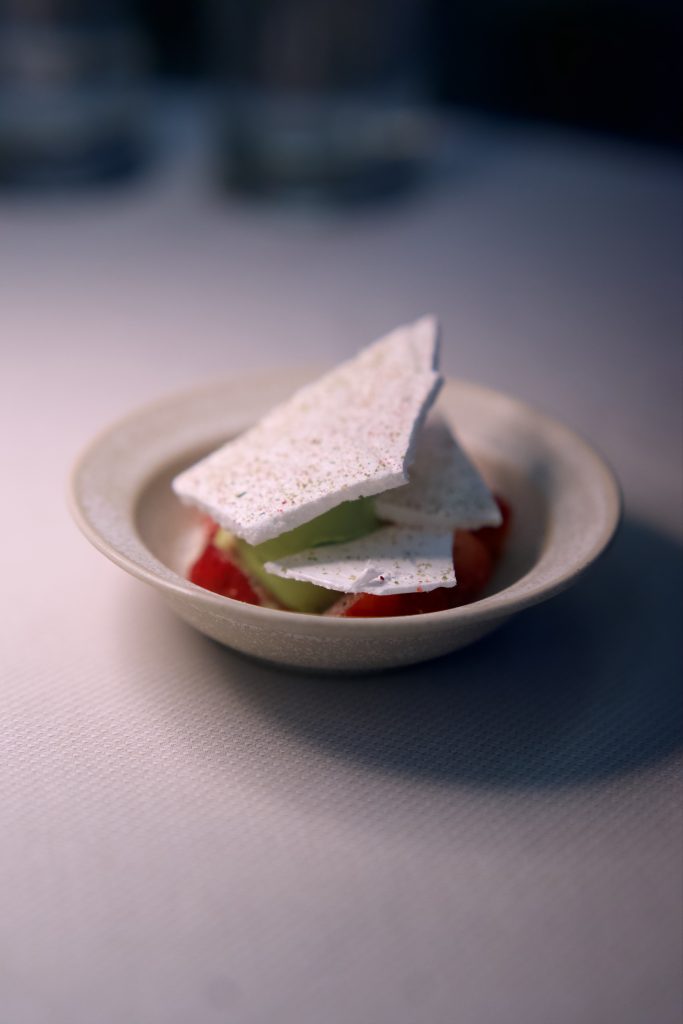 For the last dessert we would move closer to classic flavors with a lovage icecream, fresh strawberries and merengue. Again the lovage provided just a bit of contrast to the sweet strawberries. Very delicious.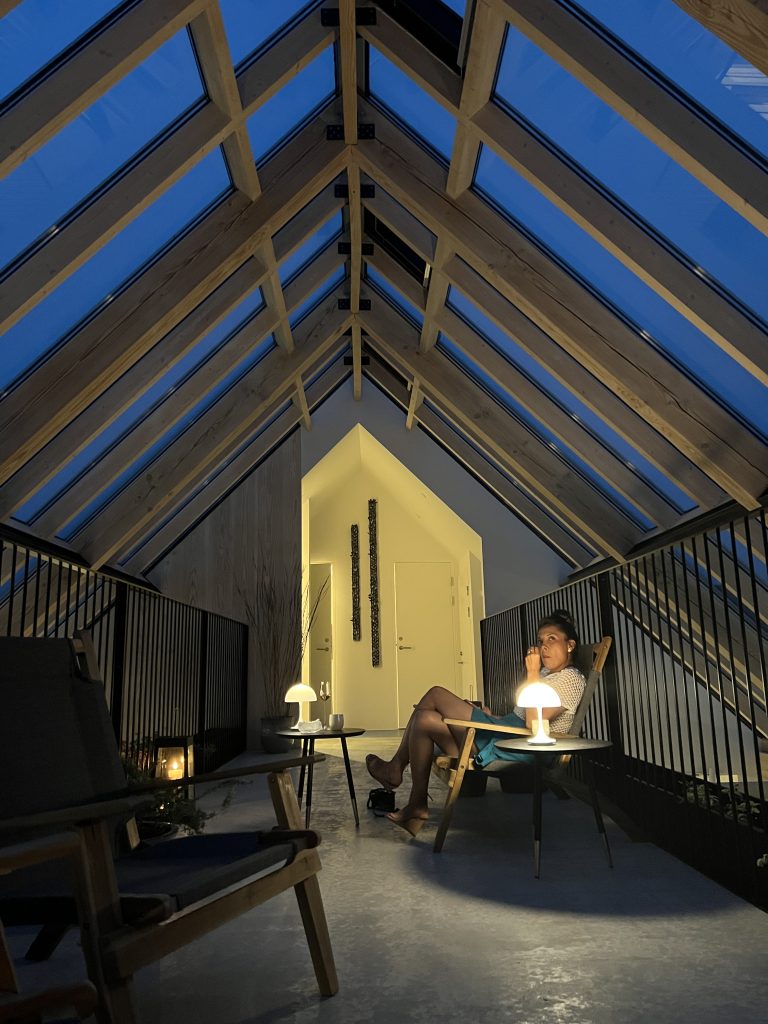 Going upstairs for a apple aquavit and a coffee we enjoyed the cosy restaurant lounge that was built for just that. I was happy to finally have found a regional restaurant celebrating amazing produce in a luxurious but relaxing setting. The restaurant has just 8 tables and a staff of 3 which outs it's natural limitations but with a price point 50% of that of a comparable Michelin star restaurant in Copenhagen it holds some serious value for money potential. It also holds the potential for a Michelin star. One which would suit the region very nicely.