Osteria Francescana is a bucketlist restaurant and for good reason. Known from both Netflix's Chefs Table, holder of 3 Michelin stars not to mention winning World 50 Best two times. From its inception to present day it's about reinventing and pushing forward the Italian cuisine. With good reason it is therefore not your typical Italian restaurant.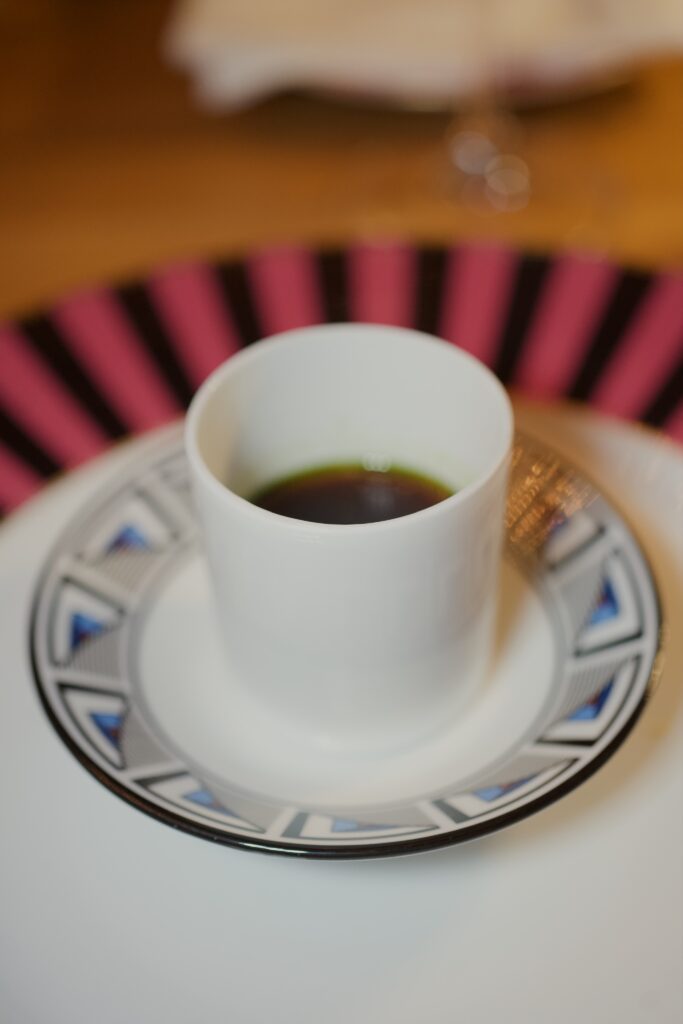 The beginning of our meal was definently not classic.  My favorite of these was a super intense and balances vegetable broth made from vegetable scraps that had been dried and steamed before turned into this small umami bowl of clear soup.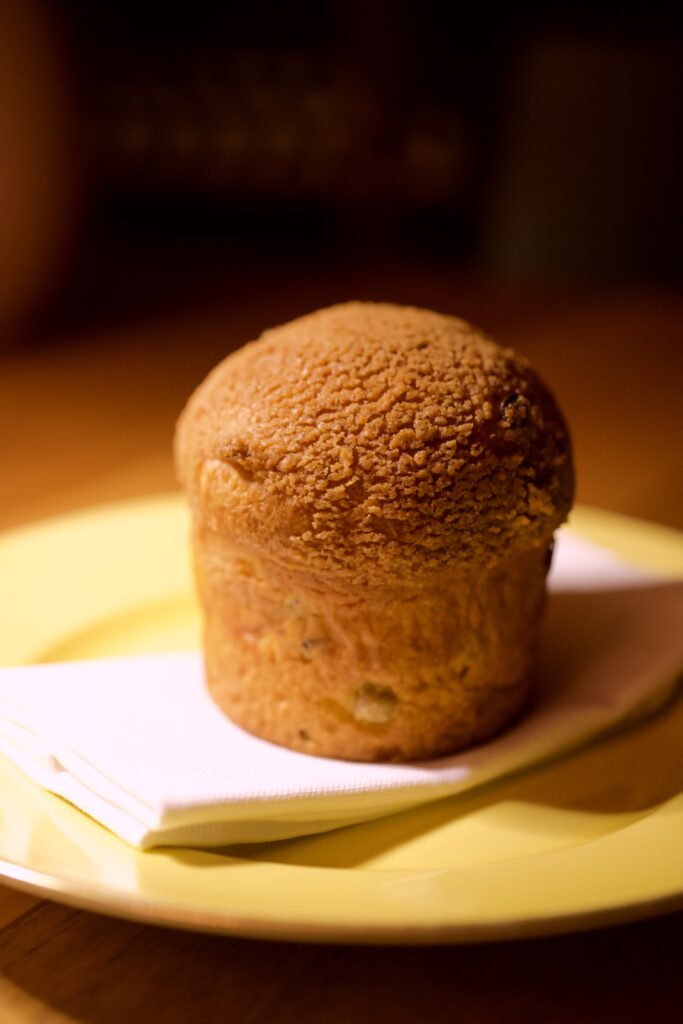 Massimo is not Massimo for anything so up next was a sweet and savory panetto with lentils and an Italian sausage whose name I forgot. However one that I would eat again and again on this trip. It was very fluffy and had such a great mix of sweet and salty.I loved both the idea and the flavors.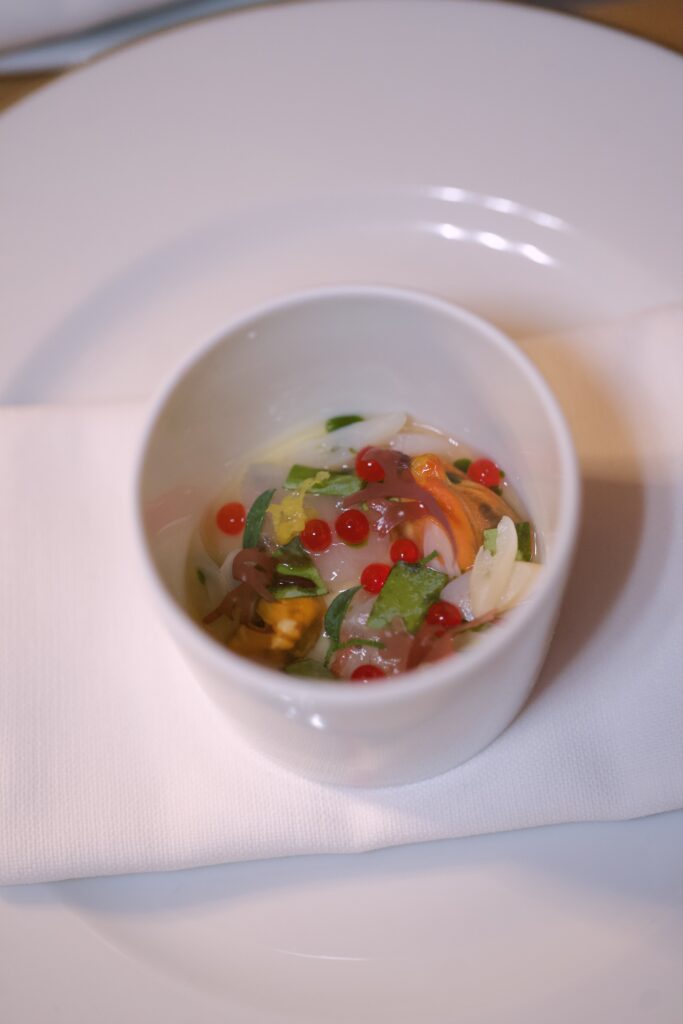 This dish represent the cleaning of the river Po. The dish and the river started dark and murky and because bright and lovely's a chawanushi was topped with various shellfish such as razor clam, clams and fish eggs. Sharp and refreshing.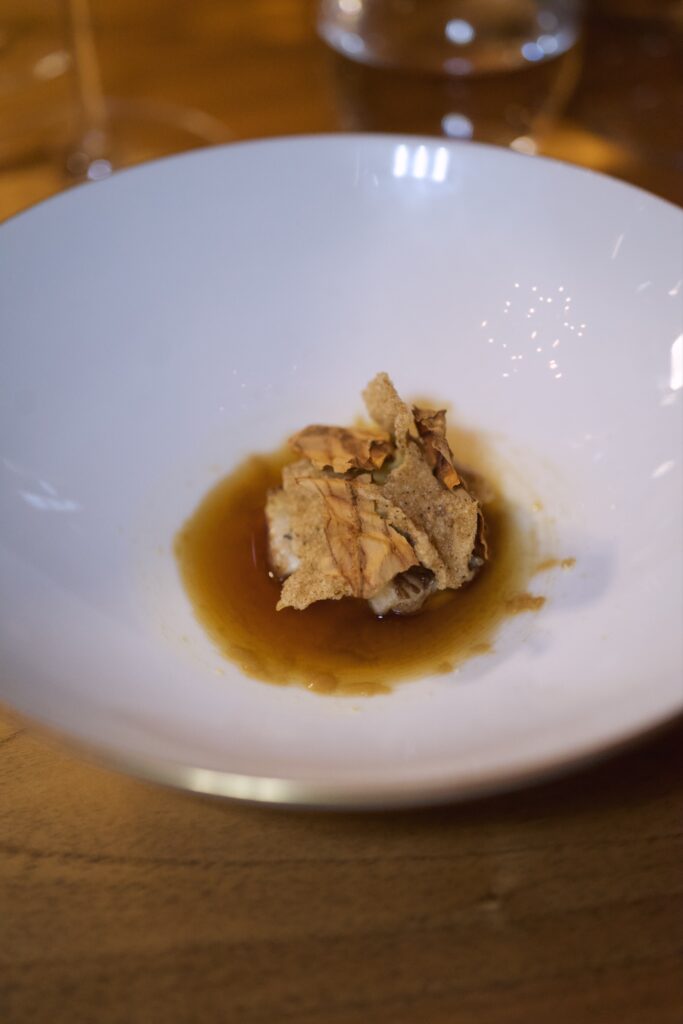 During the summer the river Po also almost dried up due to the extreme heat (read climate change) and this dish is the rivers cry for help. Therefore the classic eal was covered in murky mud and crispy layers. A powerful message but the flavors could not match and neither did they need to.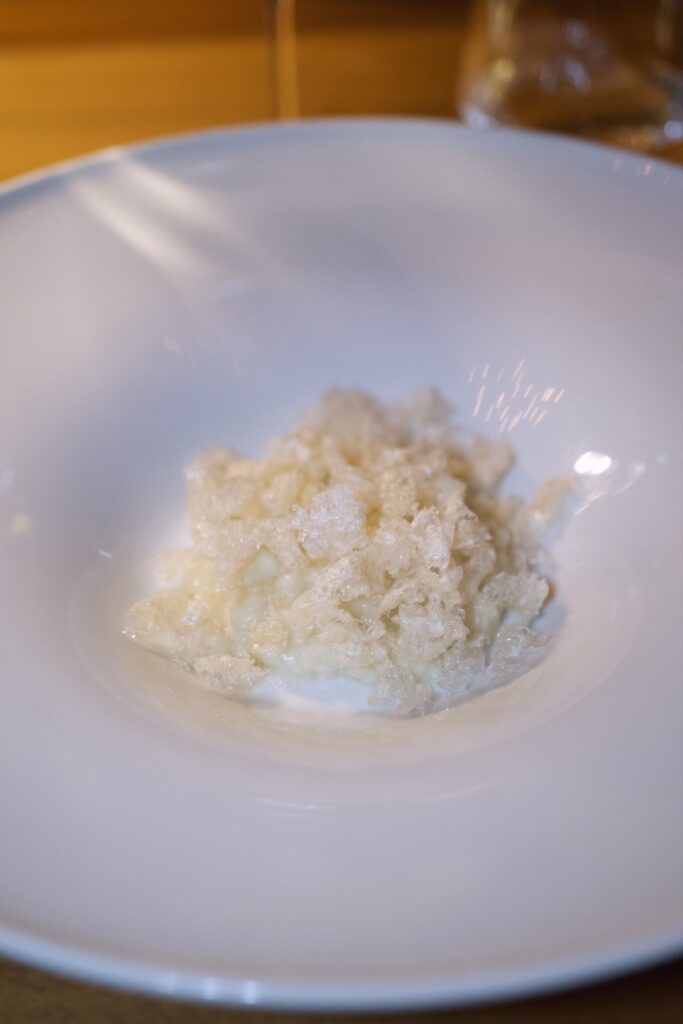 With this next simple looking dish we would have one if the highlights. A borlengo that wanted to be a risotto. Such clean flavors and amazing contrast in texture where the risotto had taken flavor from lardo, rosemary, sage, parmesano reggioano and topped with crispy pork skin. Simply just delicious.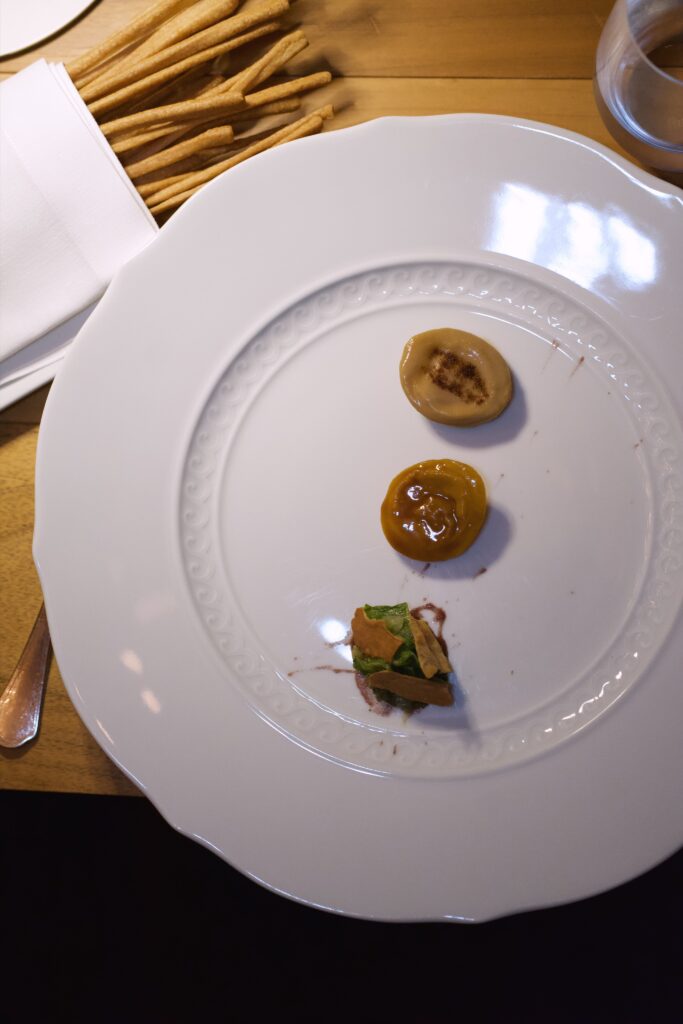 No dish like this one represented all of Italy in the form of 3 different raviolis from the north, center and middle of Italy. From the north hazelnuts and porcini, the center of italy tomato onion and chicken and south olive, capers and lemon topped with crispy pasta chips. Delicious and I loved that with this dish Massimo was not cooking a region but a country.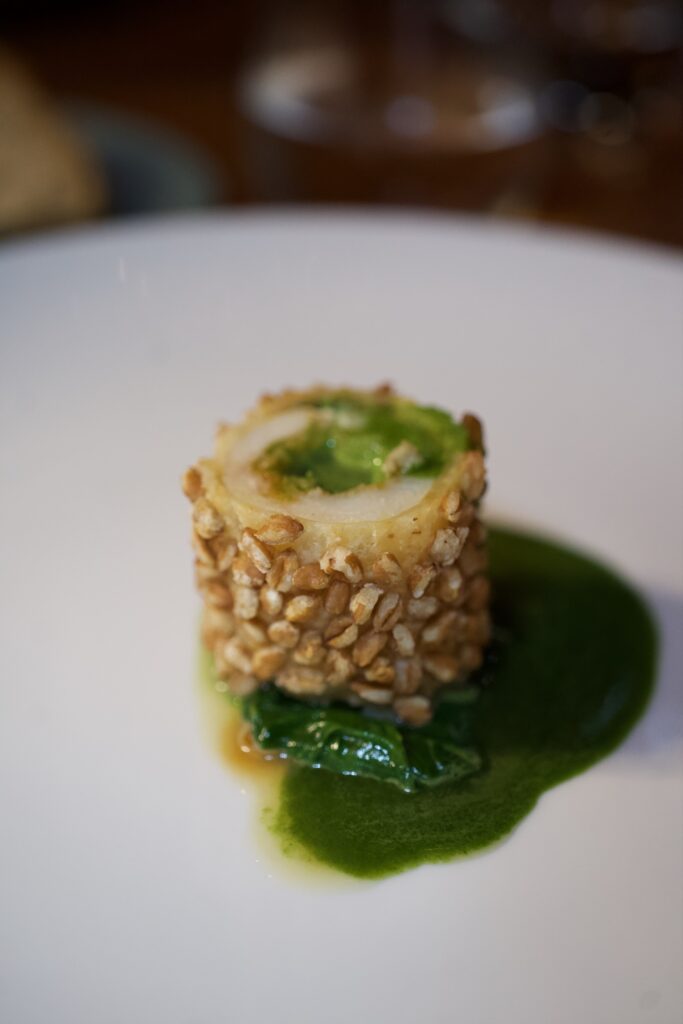 We would now start with the main courses and the first one was a turbot that wanted to be porchetta. As the skin we had crispy spelt and the regular herbs had gotten a kick of anise and was served as a sauce. An amazing dish but to me the flavor of anise was just a bit too strong.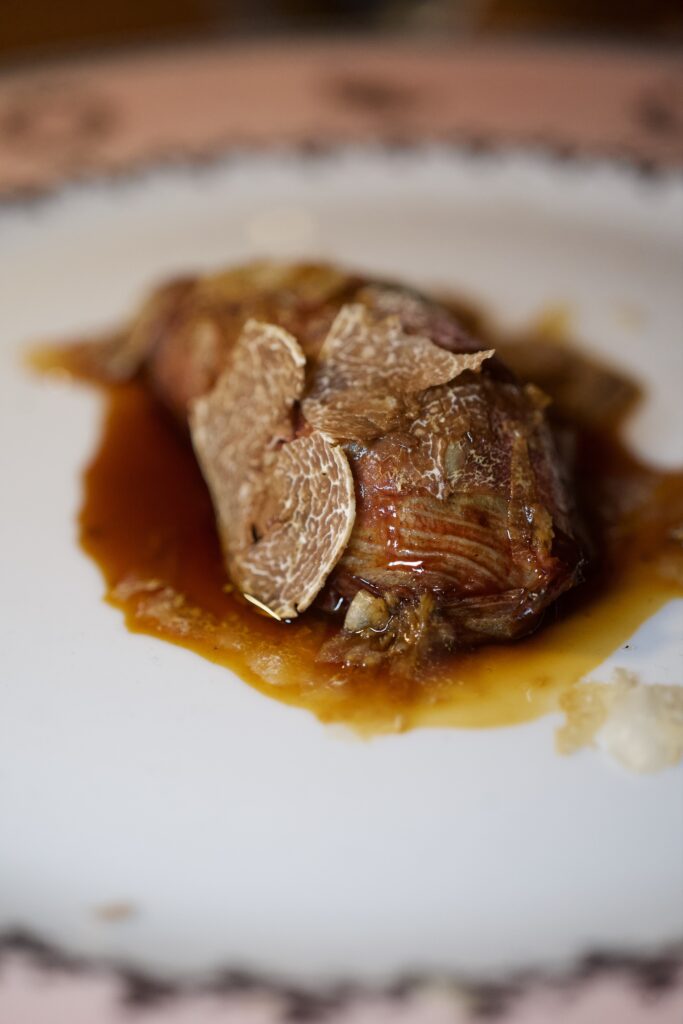 For the last main it was all about pure umami and nose to tail cooking. Again it was an ingredient that wanted to be something else. This time a radiccio that wanted to be a venison. Cooked under pressure all the bitter flavors had gone sweet. It was topped with a rich venison sauce made from all the off cuts and a table  side serving of generous amounts of white truffles just thick enough to provide a bit of texture. End to end a very delicious dish.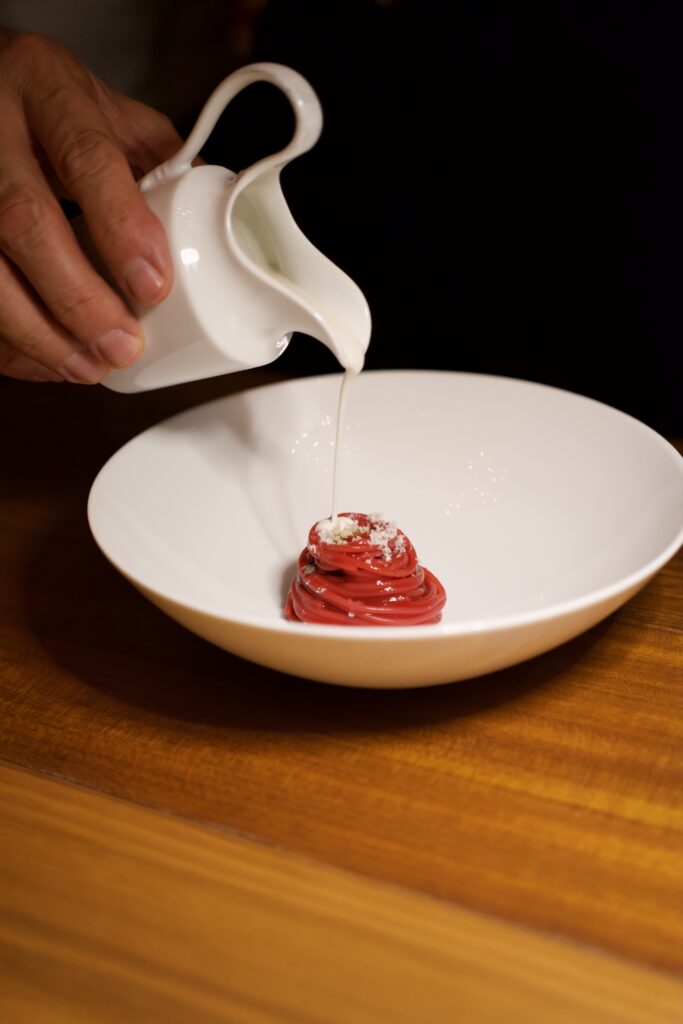 As the first dessert we were not taking a full step into desserts as it was a red pasta served with a sweet almond sauce. I really liked how a traditional savory dish was now a dessert and the flavors just worked.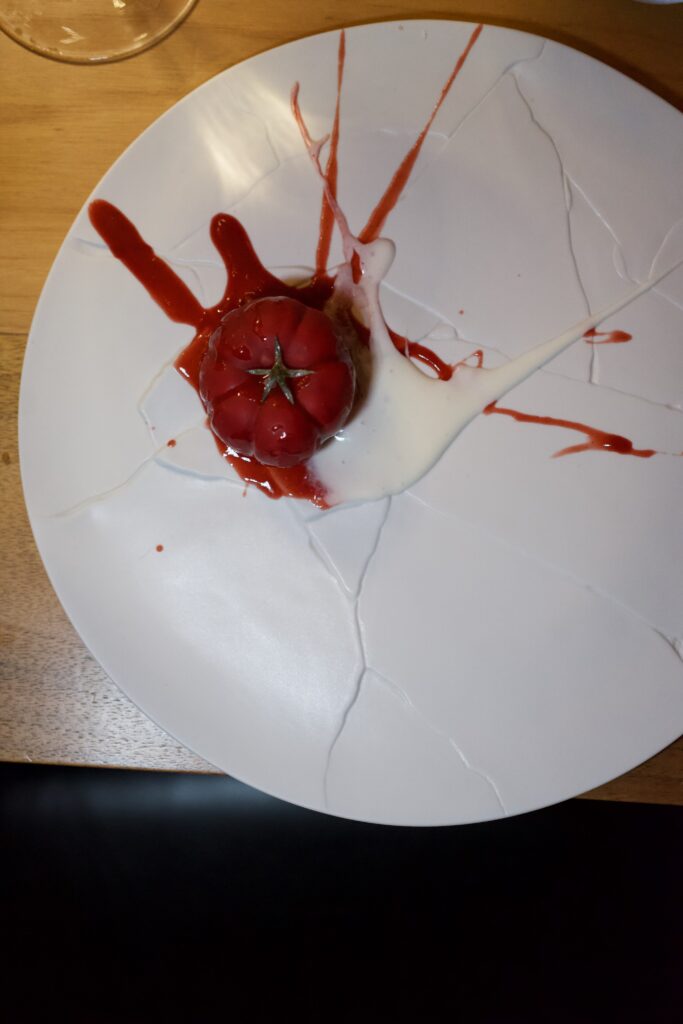 So did the "oops I dropped the caprese salat" as a dessert. Tomato and amaretto cherries were at the heart of this delicious dish that once again turns the tasting menu and conception of dishes up side down.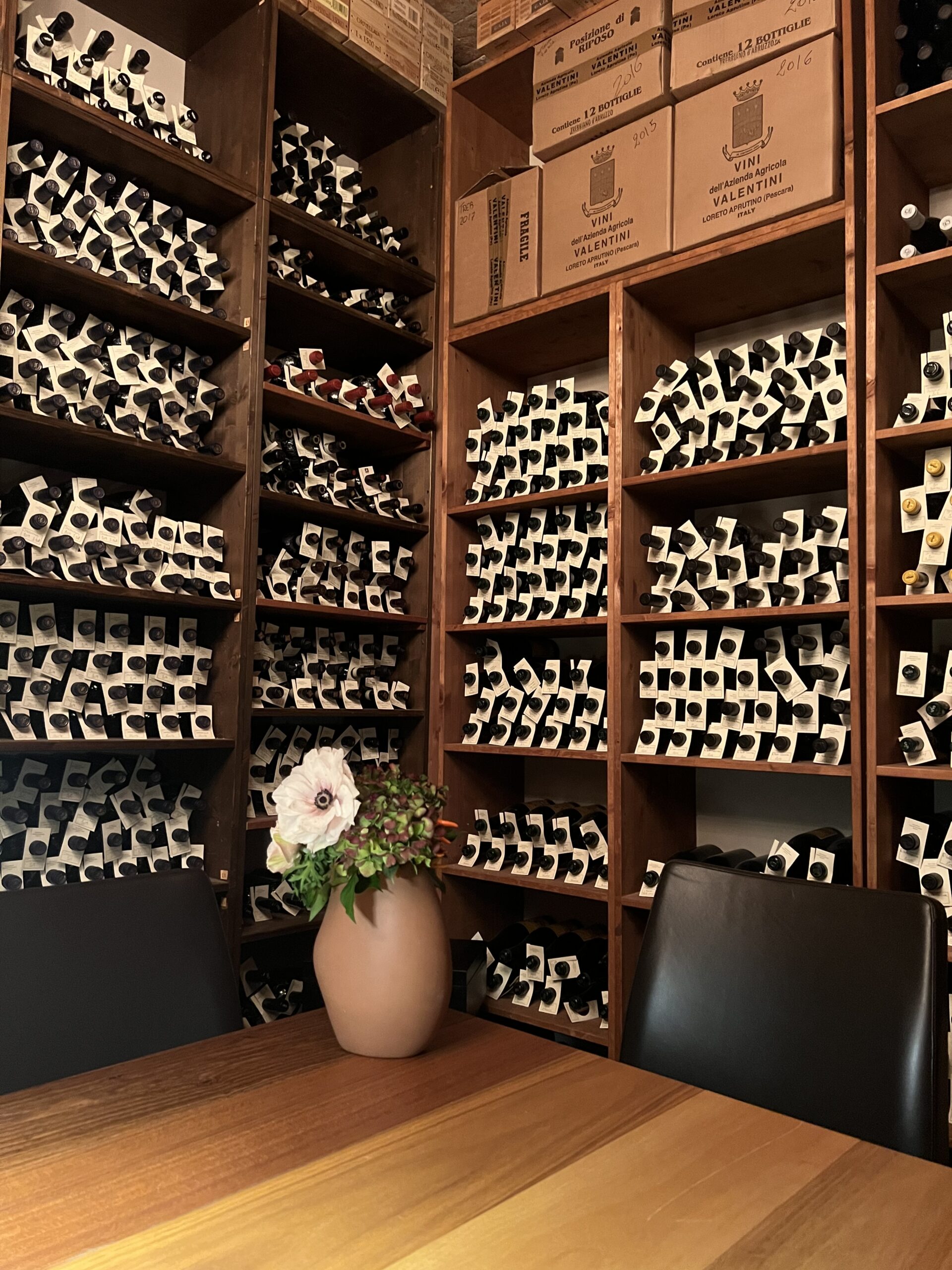 Even from a distance it's obvious that Massimo is a larger than life kind of a person and so is his food and everything else.
The dishes are not just made to be delicious. They represent greater things. Common for them all in his new menu at Osteria Francescana is that they represent a new Italian cusine. With this menu he is not only cooking the region of Emilia Romania but all of italy. A lot of the dishes are still rooted in the classic old cusine but the dishes and the entire menu is turned upside down. This because it's seen through the eye of a kid playing under the kitchen table. So why not do a savory panettone and serve it all year around as well as switch between sweet and savory dishes.
Experiencing his passion gives the entire experiences another dimension, not just another level, where even the introduction to the menu took almost 10 minutes.