I have my staple restaurants that I always visit and recommend in each city and in Lima Mayta is one of them.
A restaurant that I have visited continually since its relocation which luckily coincided with me moving to Lima .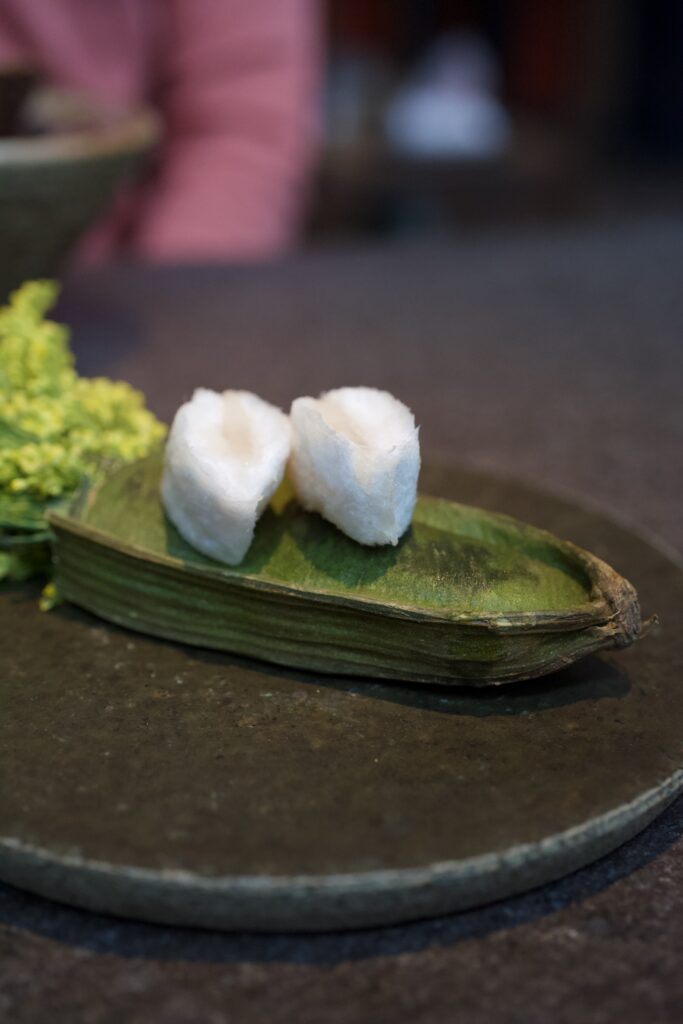 This day we would have the tasting menu Yacatay named after their farme south of Lima starting with the traditional series of snacks. The first was a "Mil ojas" based on mashua (a Peruvian vegetable in the potato family)  here served with a bit of egg yolk. The mashua gave both buttery rich flavor and a great crunchy texture. A very beautiful presentation as well.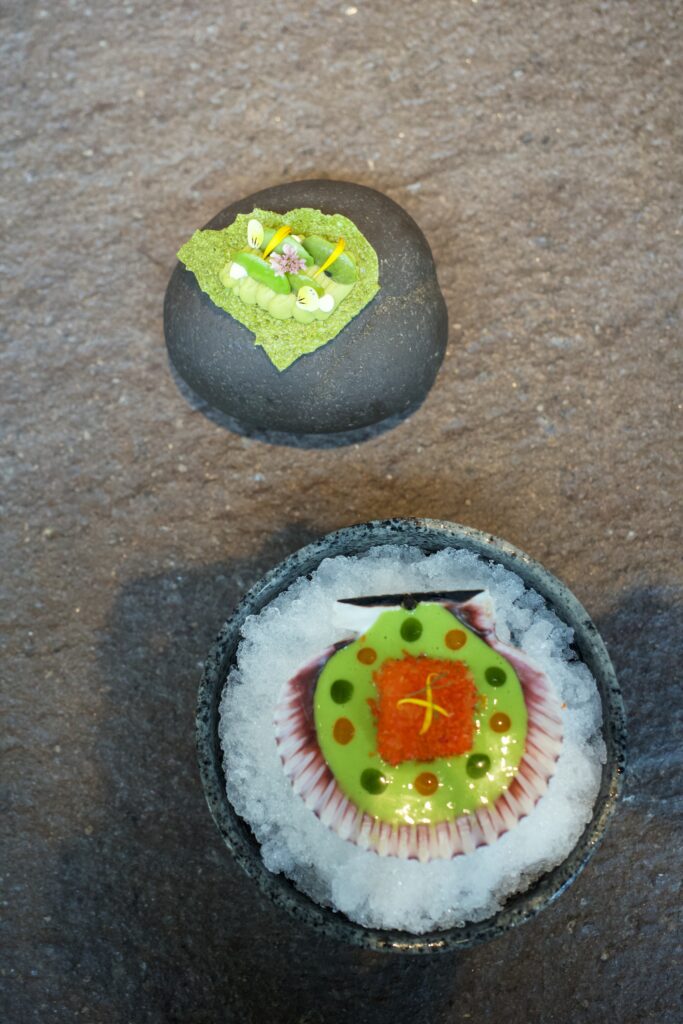 Jaime likes to use every part of the ingredients. This was done with a scallop where it's corral had been dried and made it i a powder which the scallop was then wrapped it. Here served with horse beans and a leche de tigre which had just a bit of smokey chili which gave a great balance to the corral. It was also my kind of leche de yigre as it was not dominating the dish with the pure acidity which you sometimes see.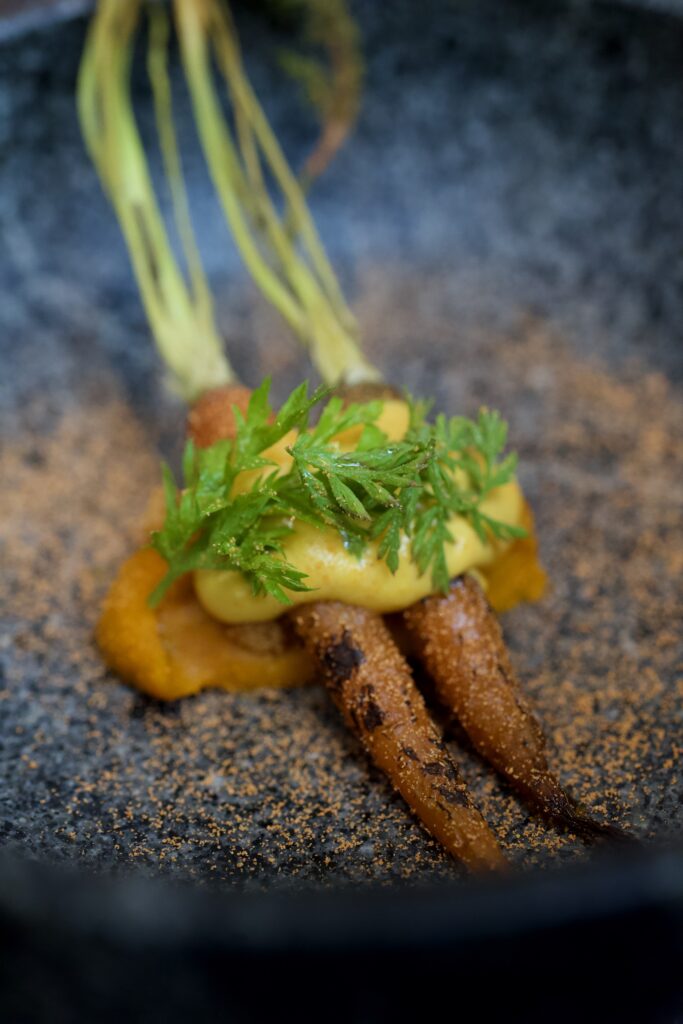 Investigating the carrot might as well have been the name of the next dish. Carrots in different textures, grilled, purée and even the top was served. It was as delicious as it was conceptually interesting.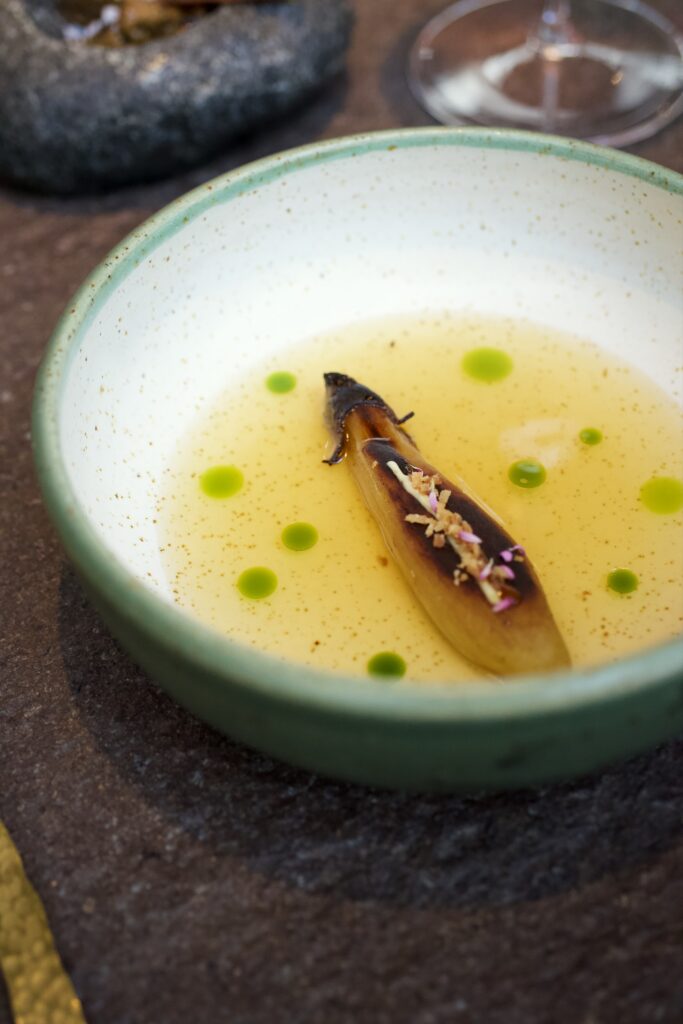 A classic was up next. Grilled egg plant was served with a super rich and smokey broth. A dish if pure deliciousness which I have loved since it made its way to the menu years ago.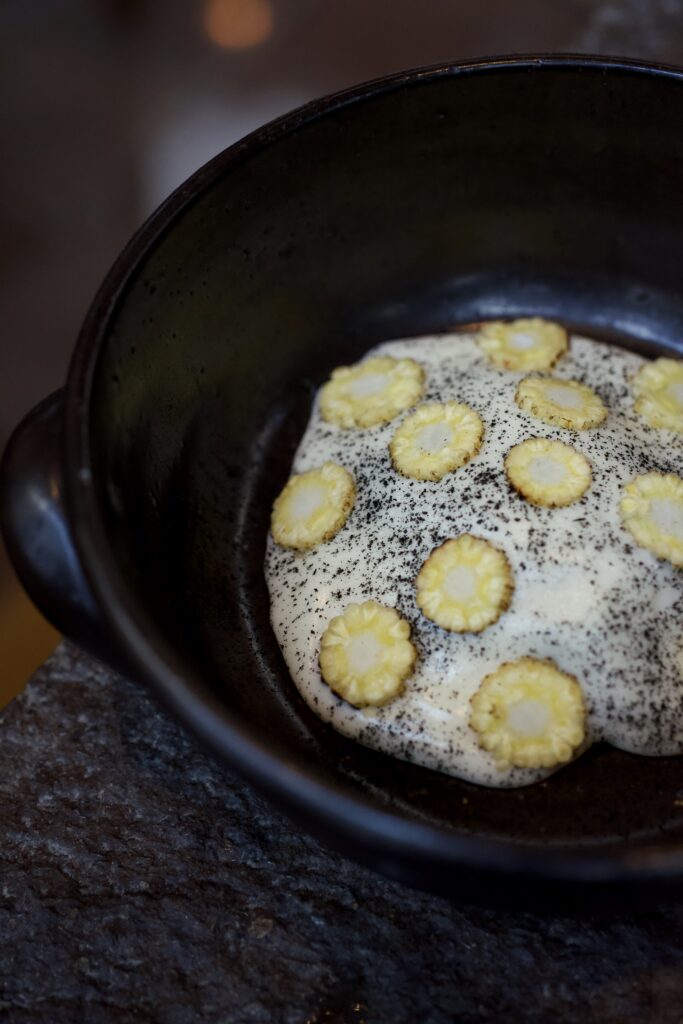 More sweet dishes are making their way into the savory dishes. Here a dish of corn and quinoa. Again the corn was both made as a pure and grilled as well as the ashes was used to enhance the smokey flavors. A nice mix of umami and sweetness.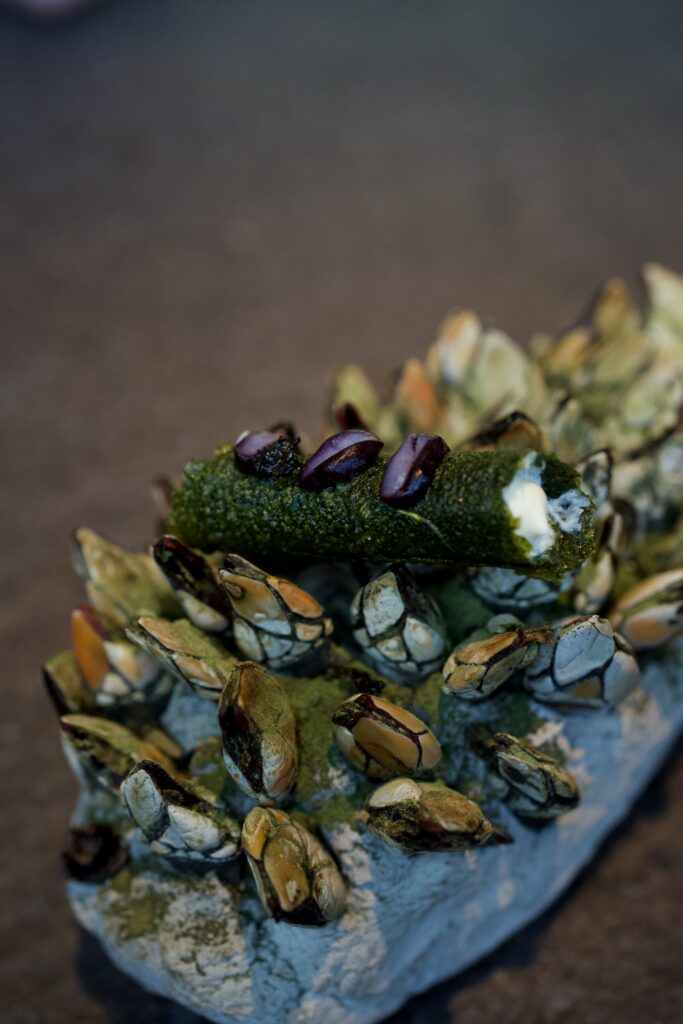 Despite approaching the main dishes they would be made up of smaller snack size dishes. Percebes was wrapped in a crisp of seaweed and rice. Deep and delicious flavors from the sea.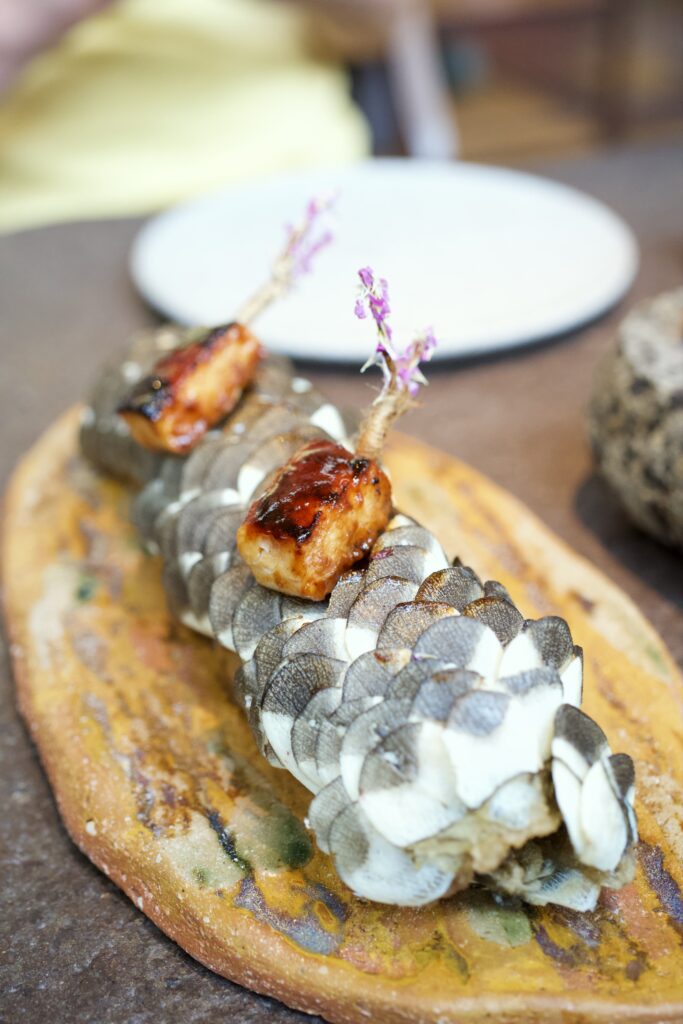 A staple in the menu at Mayta is the mighty fish from the Amazon, the paiche. A fish that can easily weight up to 150kg. Here we would try both the cheeks and the tenderloin. Two very delicious bites where especially the tenderloin with a rich glaze was just so powerfully. The presentation is also second to none.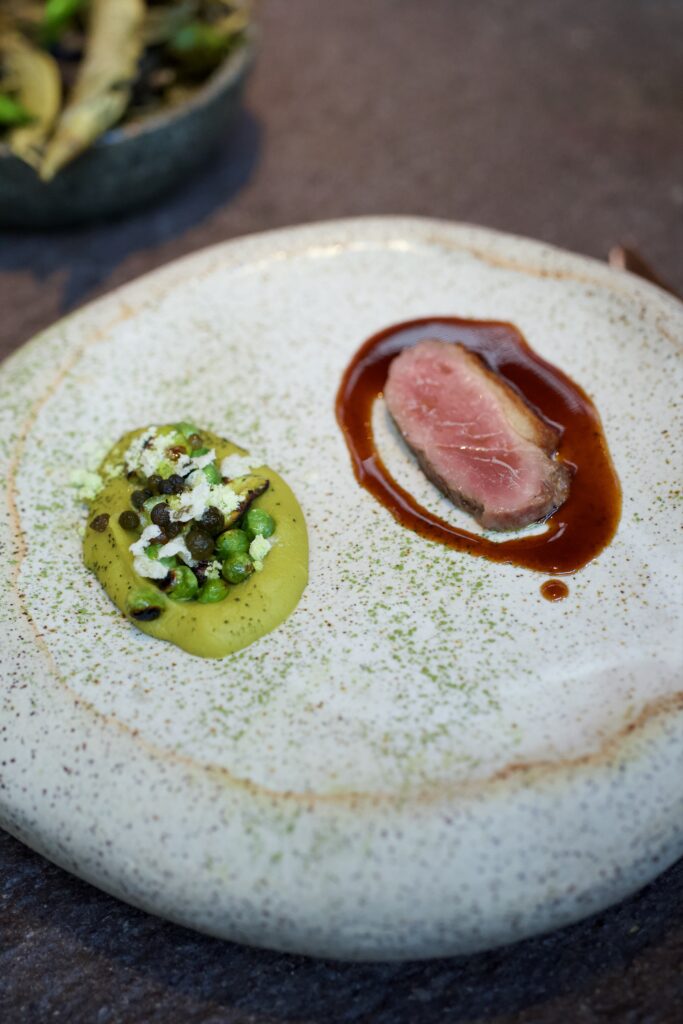 Our last savory dish would be a smoked and grilled duck served with a pure of horse beans. Another delicious and umami rich dish. Smoke was a reoccurring theme in the menu. A flavor element that I love and an element that was used to balance out other powerful flavor element.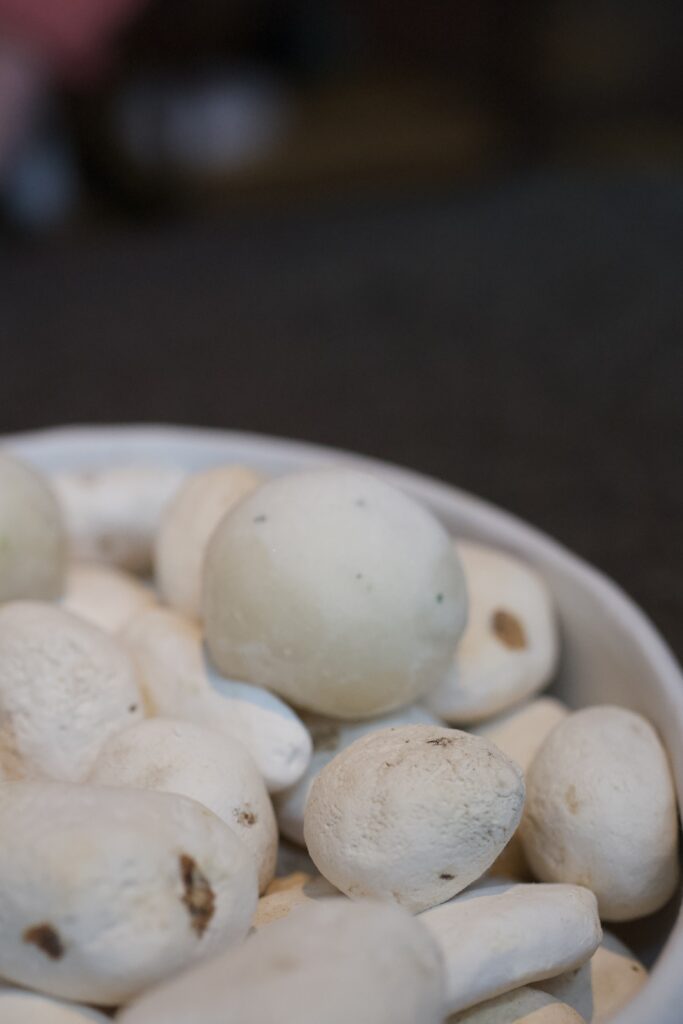 The dessert menu would also consist of a series of snacks. The first was a mochi which was made to look like the "freeze dried potato" called chuncho. Here made it yacon and lime. Aromatic and delicious.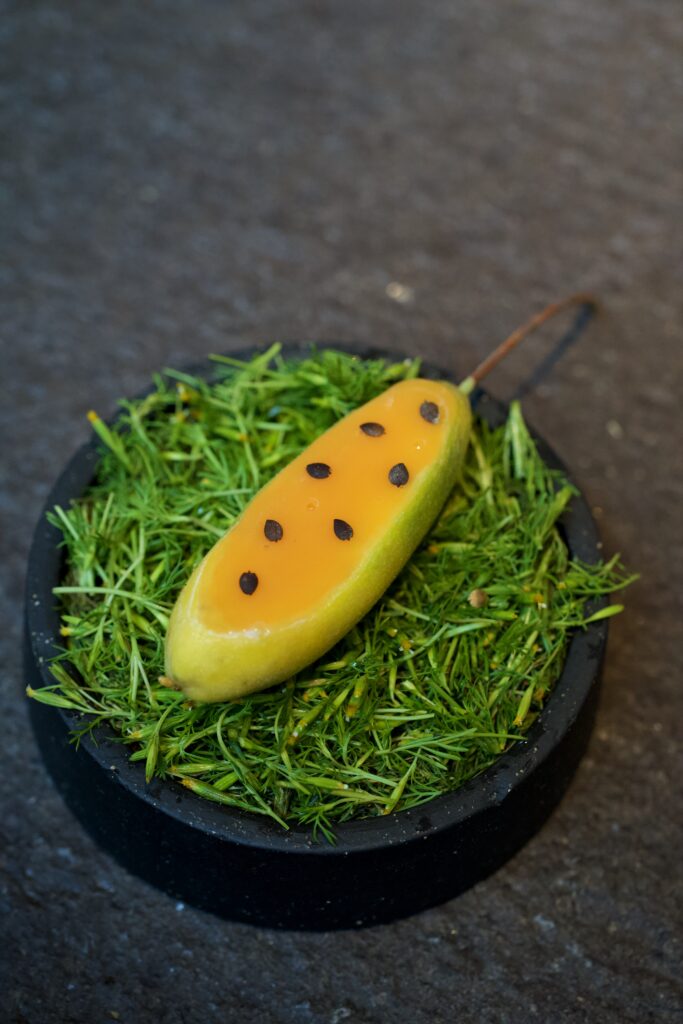 From the Amazon was a super refreshing and delicious "mousse" of tumbo. A beautiful presentation and great flavors. Impressive to see the ease with which Jaime moves around from the high Andes with the first dessert and now in the Amazon.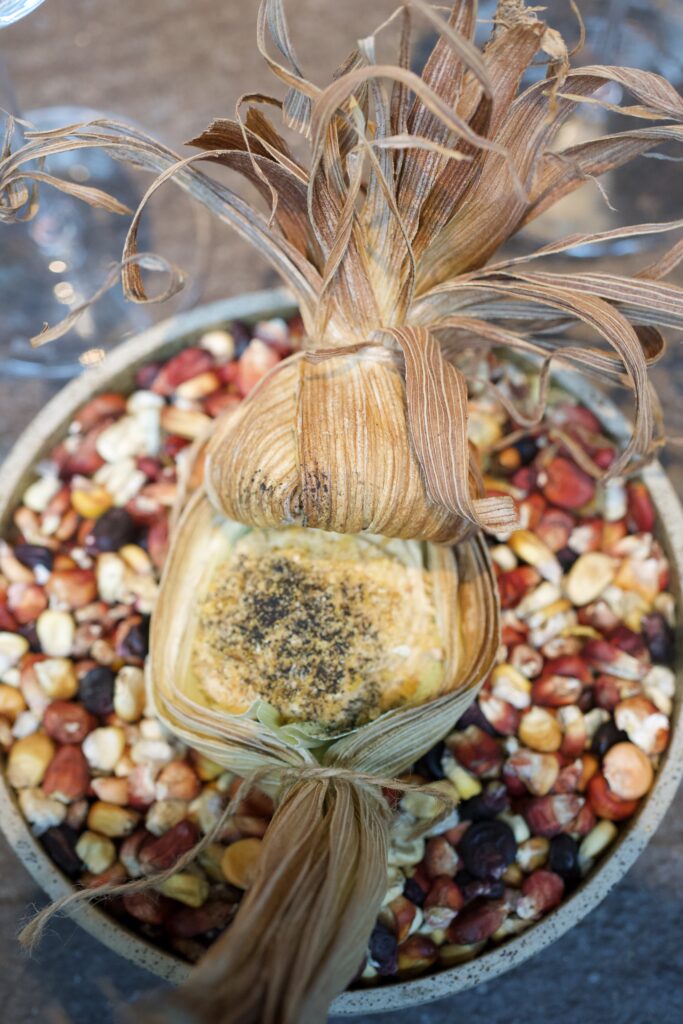 Cheese and corn is a classic savory combination in Peru. Here it was however turned into a dessert. Goat cheese was served with a caramel made from corn. A dish that to me had the perfect balance of sweetness, umami and just a bit of saltyness.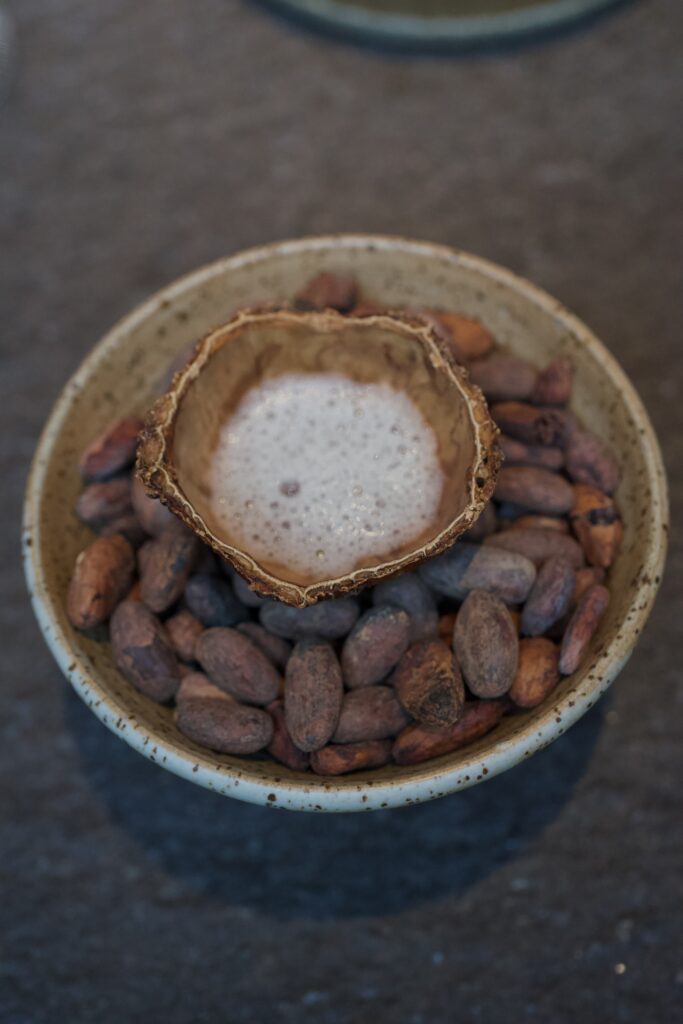 To finish the meal a small caco "drink" was served. A drink that had luckily took to the more refreshing elements of the cacao. A nice dish but not one that could live up to the previous dishes.
Mayta opend in its new loation when I was living in Peru. To begin with it was a restaurant I would go to a lot sometimes for just one or two dishes while enjoying their delicious cocktails. Other times it would be a fun night out with friends or even a casual lunch with the family. The food was always delicious but at that time it was also simpler dishes. Later came the tasting menu but it was only after COVID that the restaurant really turned up its focus on the small details that makes an amazing fine dining restaurant. The tasting menu became much sharper. The structure of the menu changed so it started with many smaller snacks. The presentations are much more precise and theatrical and even the wine pairing got a massive upgrade from the previous menu that was Peruvian dominated. At the heart of it and most importantly the food is still very delicious, technically very well executed and super creative.
Mayta is therefore a restaurant that is a must for any foodie going to Lima. Jaime is pushing his own style of Peruvian cooking. A style with a high technical skill set and his own storytelling about local product and traditions. The Primary inspiration is mostly the Amazon but not exclusively.
Needless to say that Mayta is one of my personal favorites in Lima.
Practical information
Menu: A la carte and tasting menu – around $200
Head chef: Jaime Pesaque
Website: https://www.maytalima.com/en/