Some restaurants come with greater expectations then others. Exactly one year ago, I met my girlfriend at Central so for that reason alone Central will always have a special place in my heart. Virgilio Martinez takes on the mission to rediscover the massive diversity of Peru covering both the Andes Mountains, the extremely rich Amazonia, the coast and so forth and presents it to the guests at urban Central in Lima.
Usually I do not make disclaimers on my posts but the food at Central, is for a European, with limited exposure to South America, to a vast degree unfamiliar. With 287 different ingredients in the materelevationmenu, I think I was familiar with less than 10% of these. This is amazing while eating the food, as you will continually be bombarded with new flavors, but makes it difficult to describe the flavors and big possibilities of making mistakes. I fell as though I am missing a vocabulary.
In its current location, Central is spread across two floors with an open kitchen for all guests. We were luckily enough to be placed right in front of the kitchen which I absolutely love as it allows me to come closer to the inner processes of the kitchen.
The menu at Central is based on different ecosystems where ingredients from a sometimes very small ecosystem, 2 m2 to a microclimate in the Andes mountains at the same altitude. Off course a vegetable grown at 100m above the sea level tastes different then the same vegetables grown at 4500 m above the sea level which is why all ecosystems off course also has the same altitude.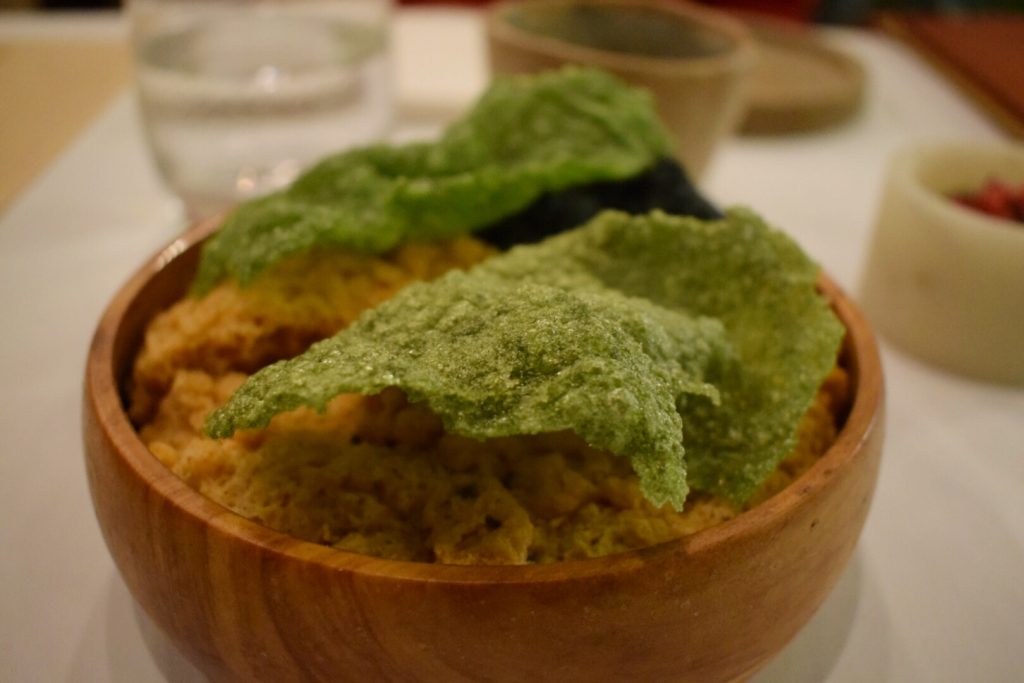 Rock Molluscs -10m
The first ecosystem was a crispy "chips" with a topping of sea snails and mussels. With a soft taste of the sea, it was fresh and delicious. A juice served with algies, lettuce and lime was off course a great compliment.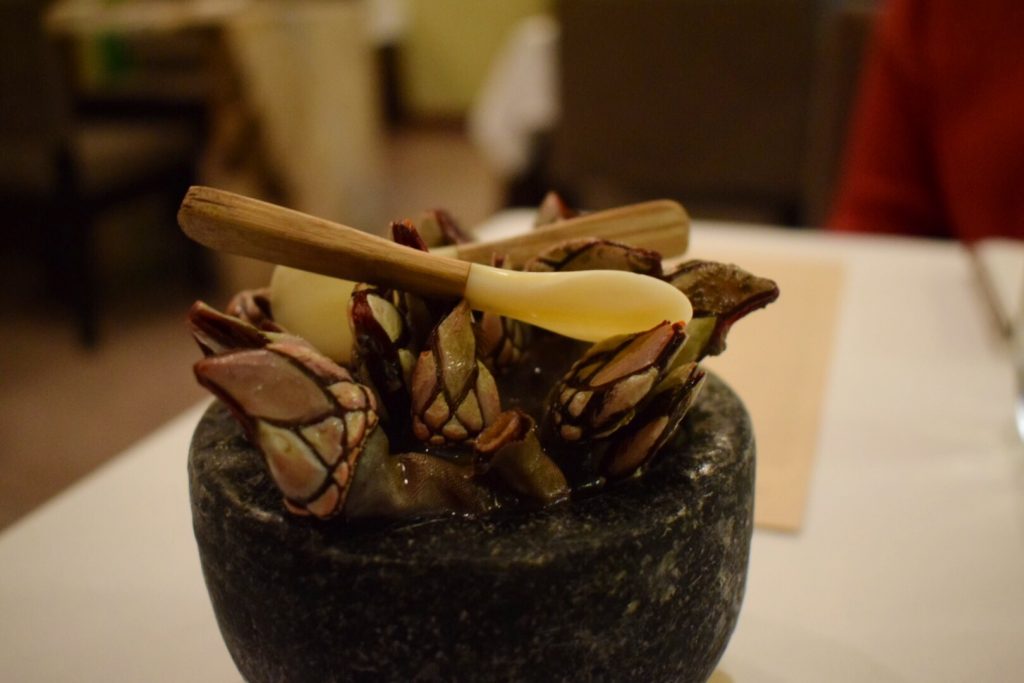 The attentive to details that exists at Central was present already at this dish. The spoons to be used for the topping was placed on a bowl of percebes.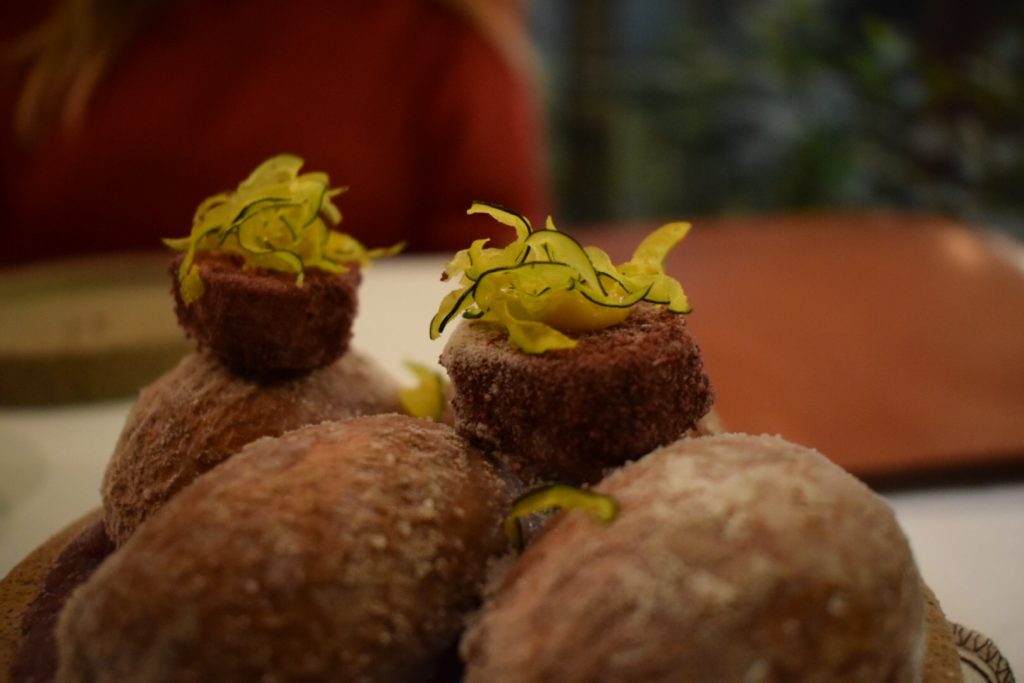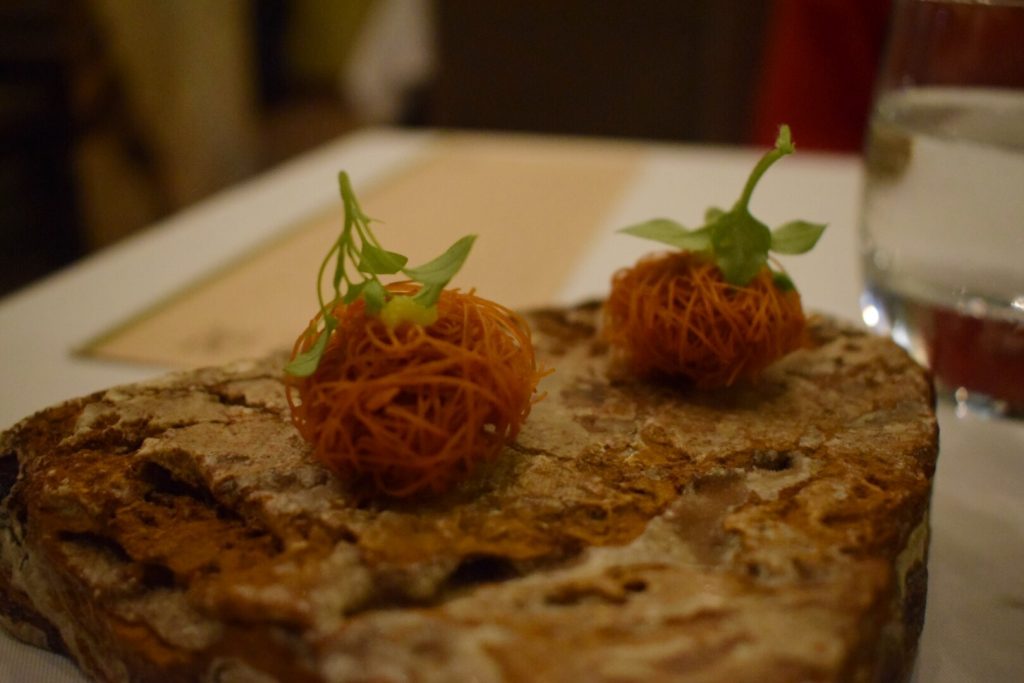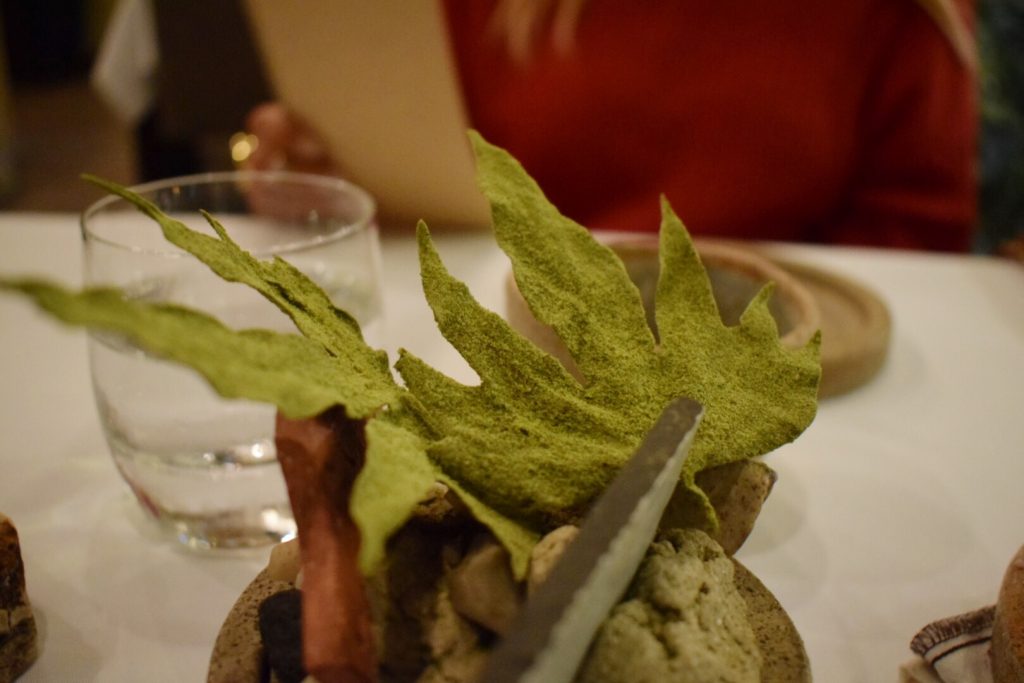 Dessert Plants 180m
I like when chefs play with temperature to surprise guests as well as change the flavors of a produce. They did just this with the second ecosystem. Sweet and delicious frozen Huaranga cactus gave me the first foodie orgasm of the night. Second snack in this ecosystem was crispy fried potato (loche). Delicious. To finish it was a leaf made of dehydrated sweetpotatoleafs. Off course, it tasted like nothing I have ever tasted. Great flavors and very interesting.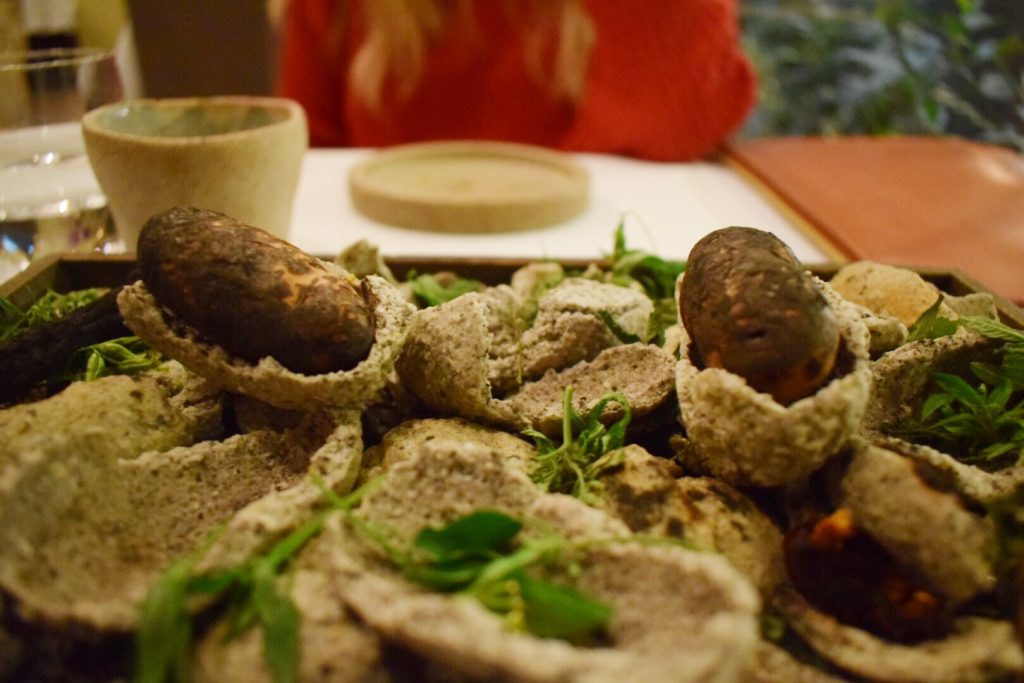 Lofty Andes 3500m
To me this ecosystem showed the biggest development for Central since I was there one year ago. The fact that can also serve simple food and not only the hypercomple with a great number of ingredients while still being delicious is a great development. Potatoes cooked in ashes served with a yellow chili sauce with just a bit of shaved dried alpaca heart. Simple and delicious. Not often is a "simple potato" put front and center. Related to the potato is the tree tomato (occa) which was also served almost naked. It felt fluffier then a potato. Simple and delicious.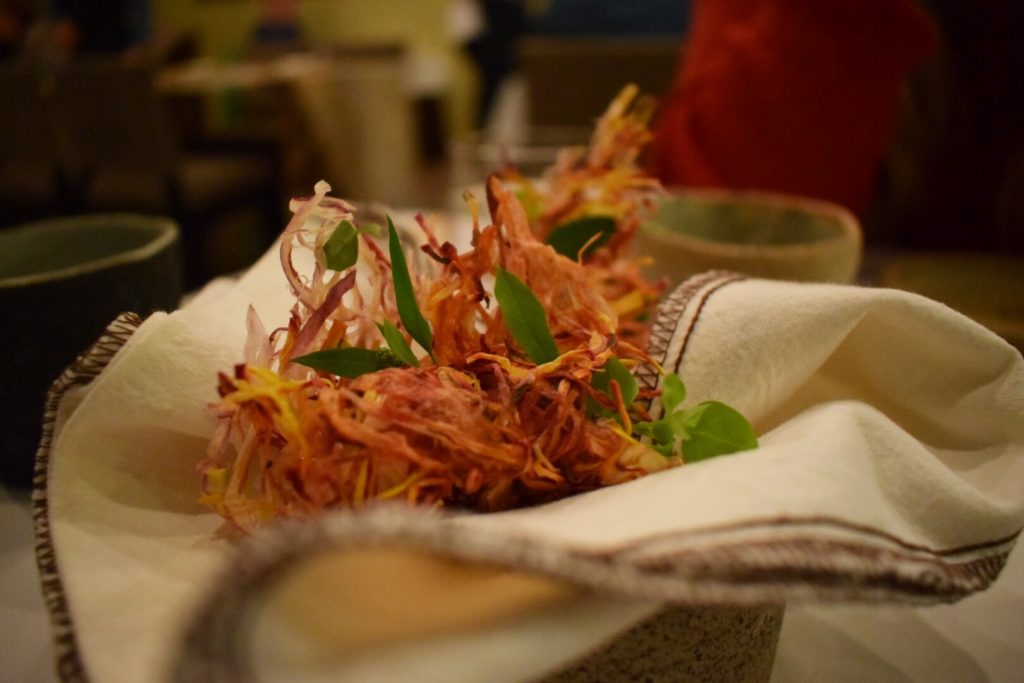 Thick Stems 3500m
Amazing fried onions with a rich and sweet sauce. So simple but it completely blew my mind.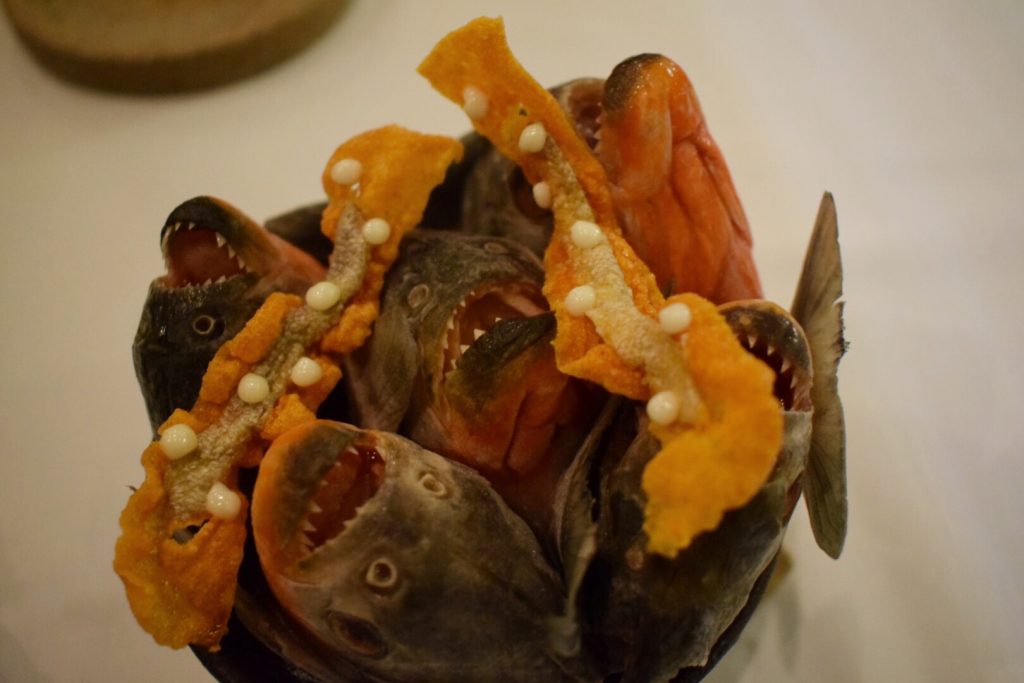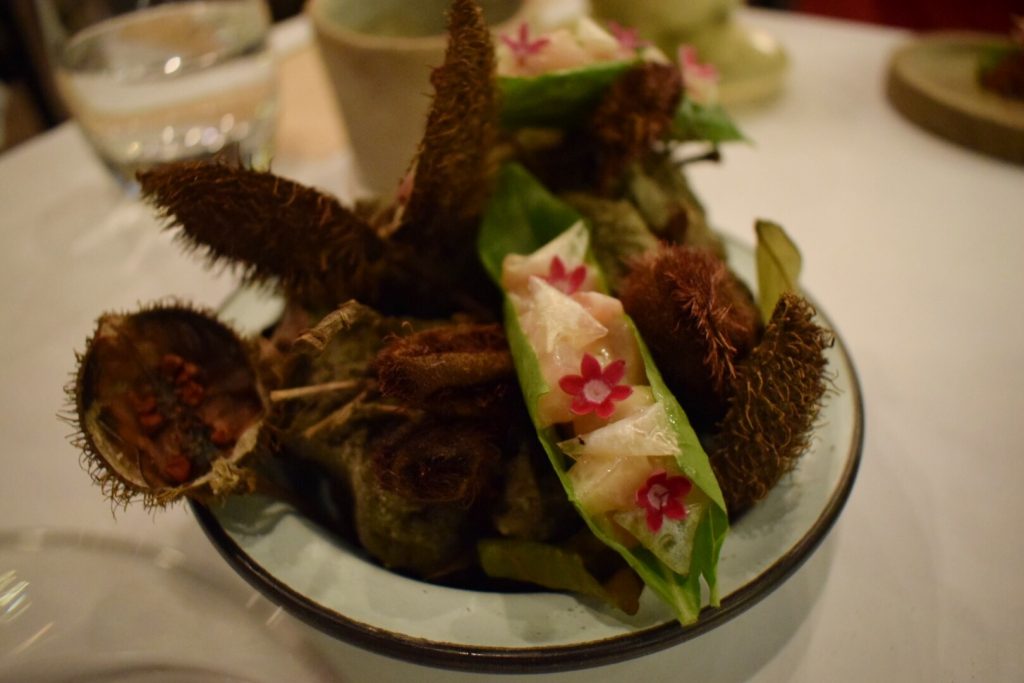 Waters of Nanay 680m
Next up was a now icon dish on Instagram. Piranha skin served on frozen heads of piranhas. Nice flavor but the strengths of this dish was the presentation. Presentation was also spot on for the second part of this ecosystem where the piranha was served as a tartar with crispy fish skin, which really made this dish. The flesh was so delicate.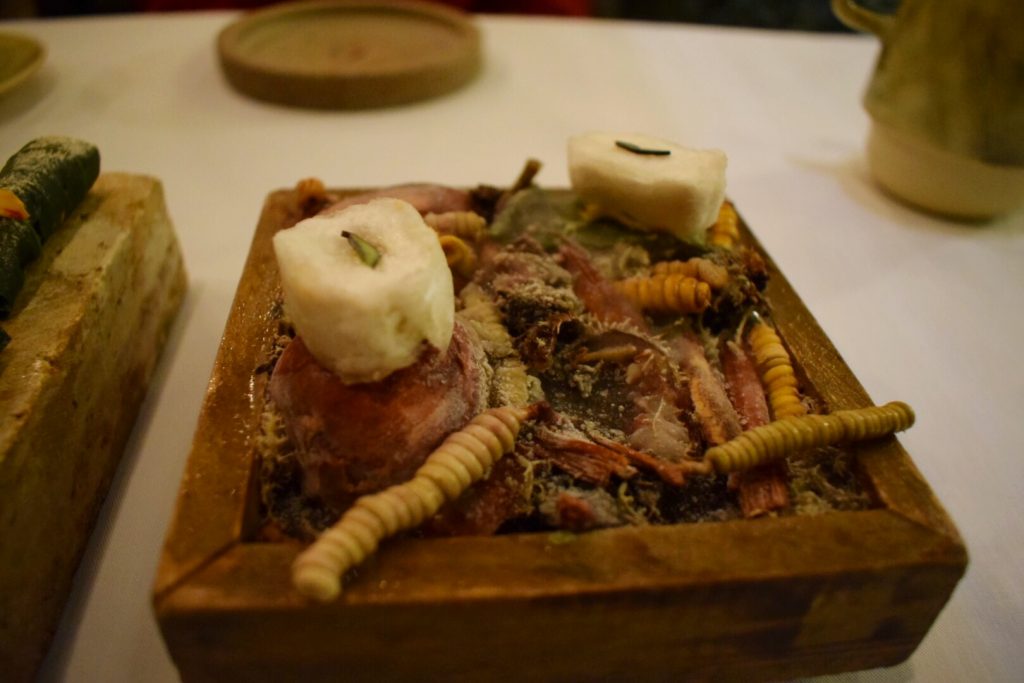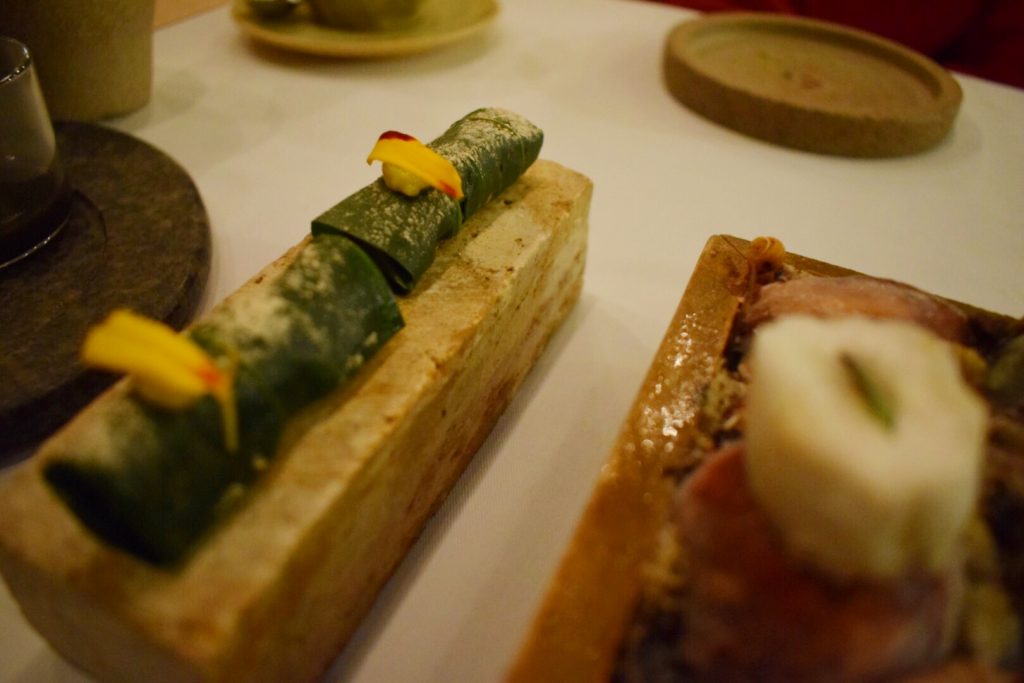 Forest Cotton 300m
I loved this ecosystem. The first part was a sweet cold lemon serving. Refreshing, fun textures and just delicious. Second part was a leaf with snails. Delicious and great flavors of the sea.
The last part was an extract from an Amazonia plan. Strong flavors, kind of umami like but again I am missing a vocabulary to describe it. Great flavors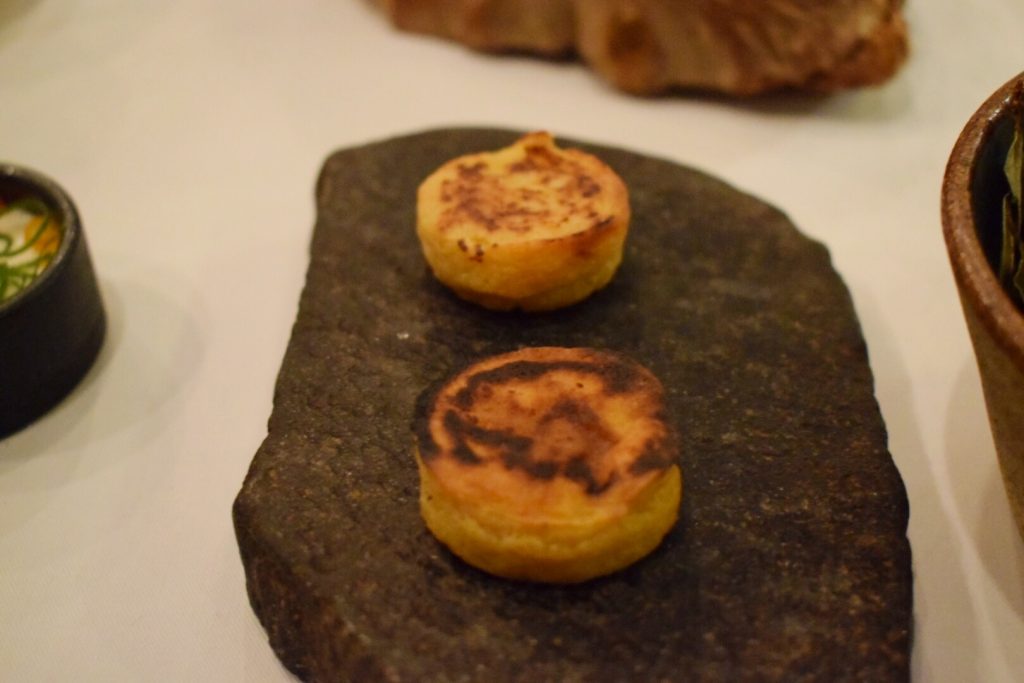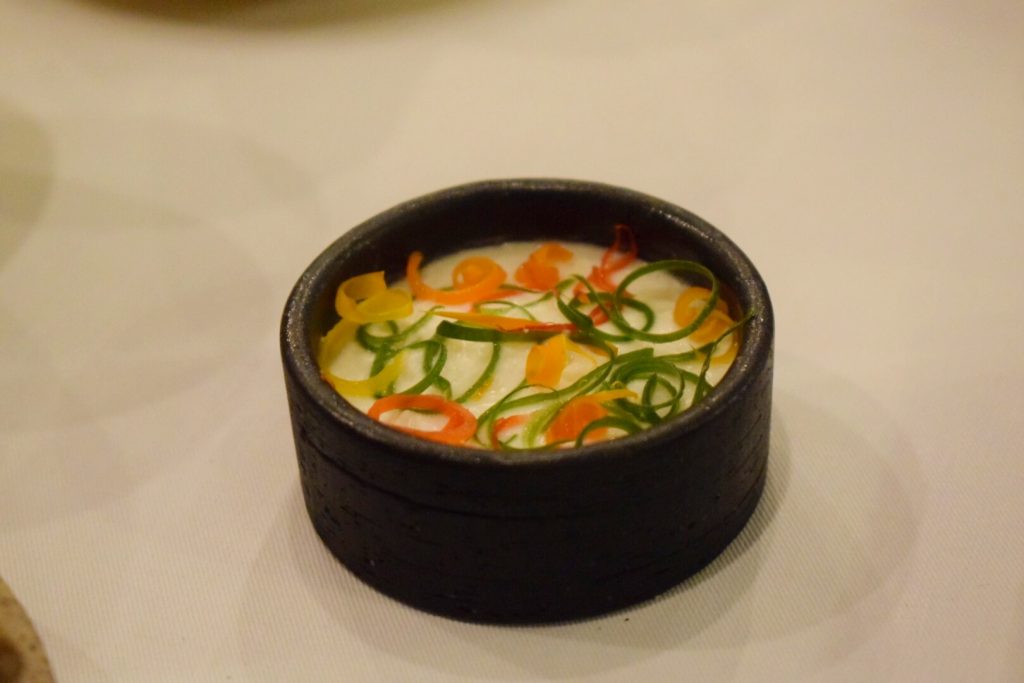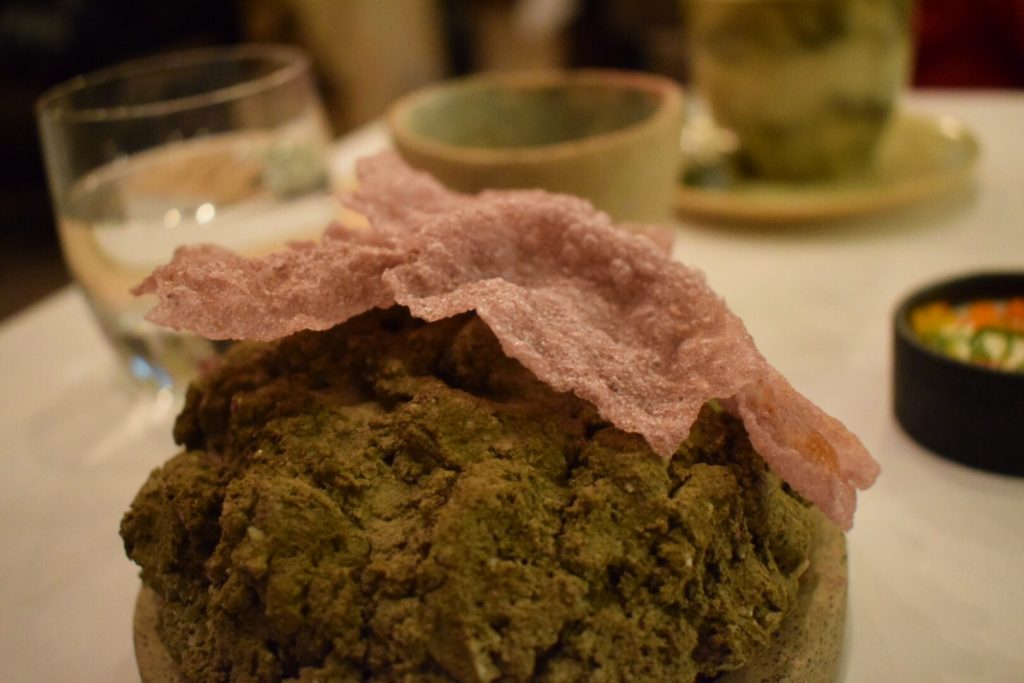 High Jungle 2800m
Off course their "bread serving" is not just bread. True to the concept of the previous dishes, the bread serving was actually split into three different kinds of "bread". Being a massive menu, I did not actually try the classic bread. They do like crispy textures at Central so off course we also got a small crisp with a delicious chili butter. The very light and fluffy yucca bread, which I assume had been grilled, was my favorite.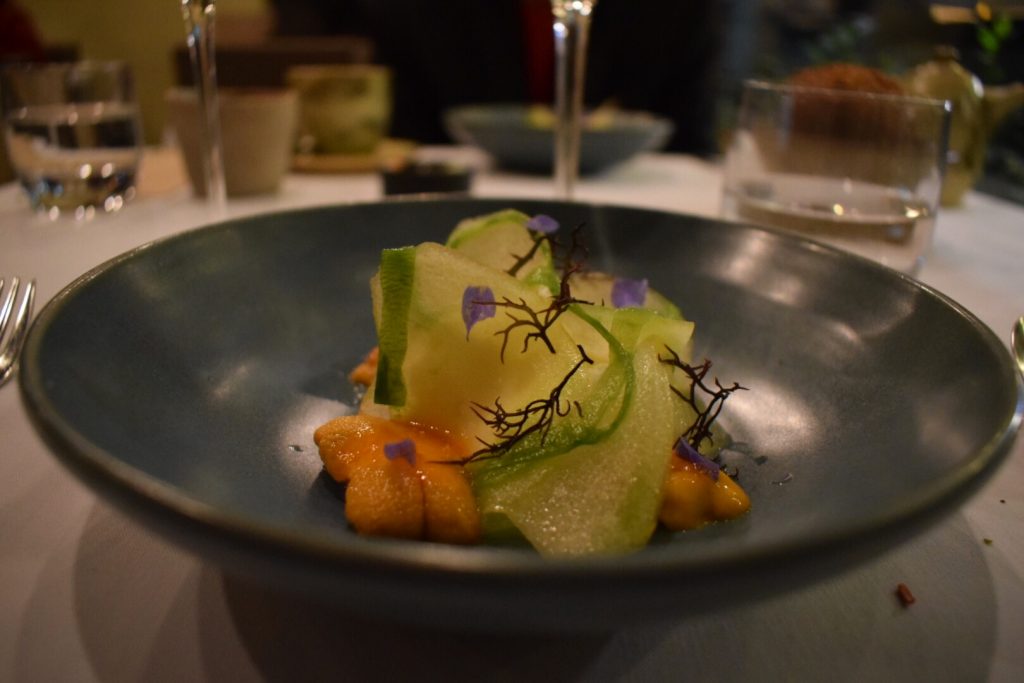 Marine Soil 0m
Marine soil was so far the only combination, which felt familiar to me. Uni with a delicious and refreshing pepino melon, salty razorclam and what felt like a very light cheese crème. A dish with great balance. Very very delicious.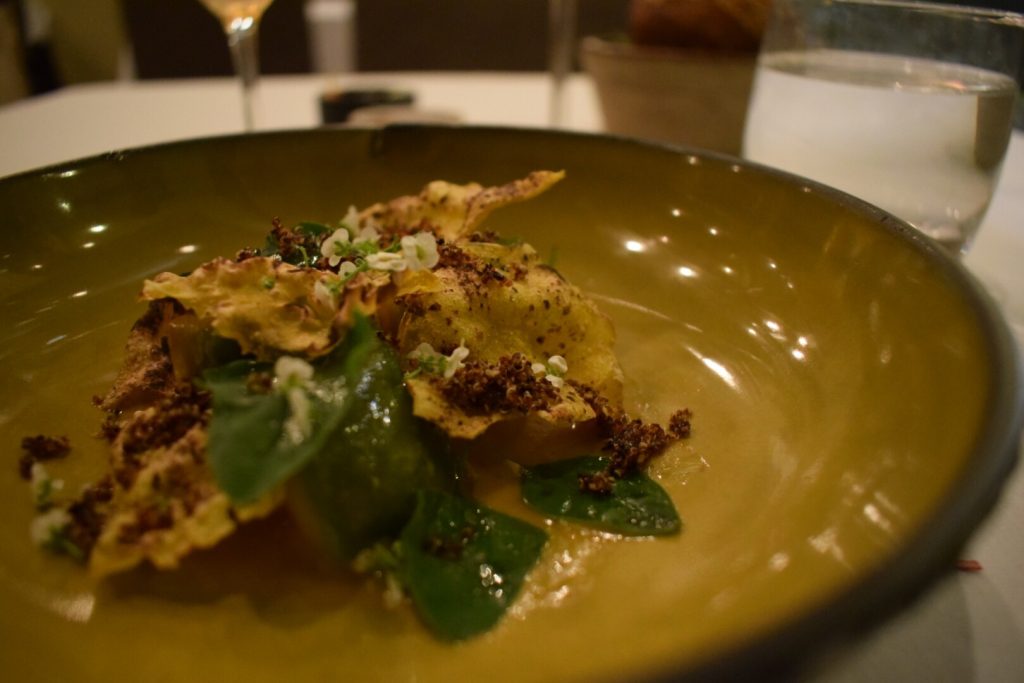 Tree skins 1200m
This was the only dish that I did not actually like. Textures were amazing but to me the dish was simply too bitter.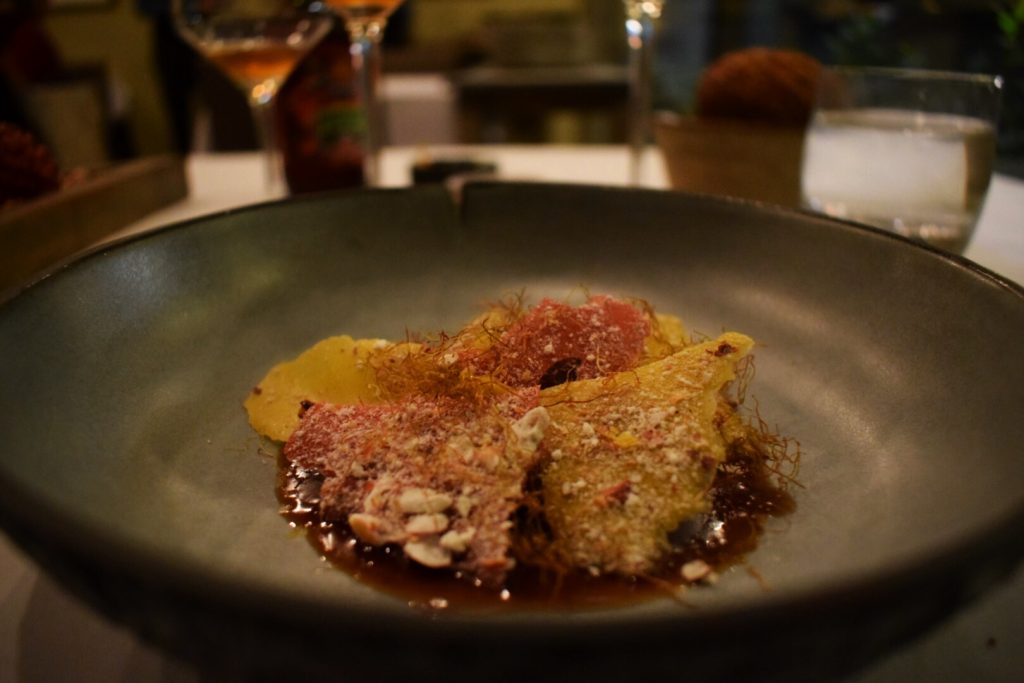 Land of Corn 2010m
With this we were seriously back on track. 5 different types of corn served in an almost classic French sauce to introduce some umami. I absolutely loved this dish.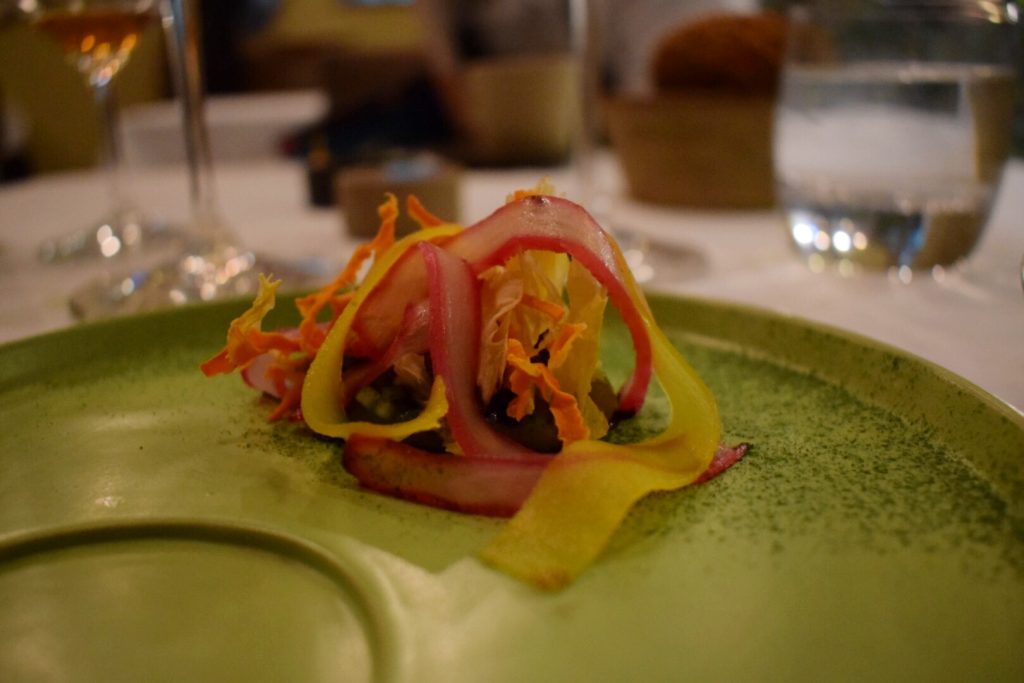 Colors of Amazonia 450m
This dish I cannot actually remember that well. Whether or not it was because my paletes were getting tired from all the food, that it wasn't amazing or the fact that when this dish was served Virgilio joined my table, stayed, and talked for 20 minutes.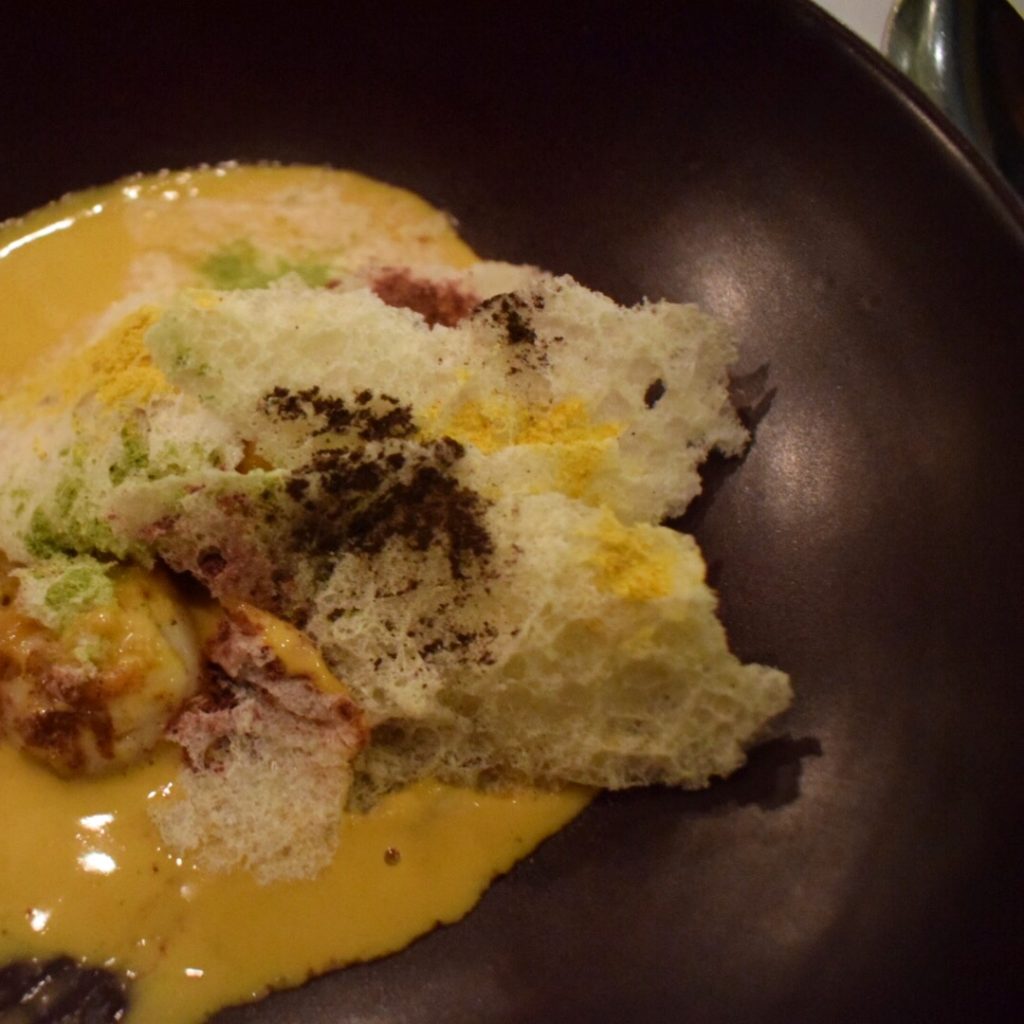 Coastal Harvest 20m
I again absolutely loved the next dish. Scallops in an amazing bisque with various chilies and smokey mesquites. Going in to some of the more "heavy" dishes there were generally introduced a bit more umami, which really suited the order of the dishes.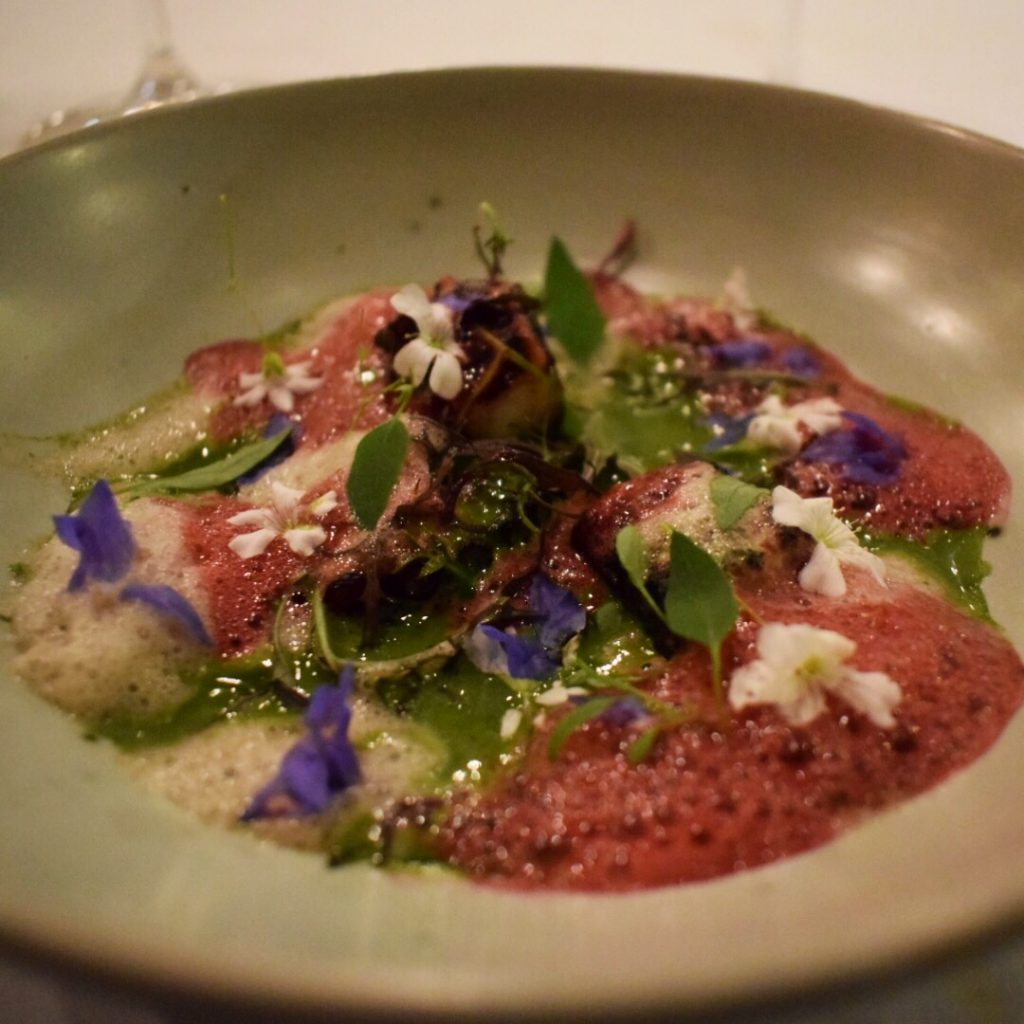 Sea Coral -10m
This was probably the most beautiful octopus dish I have ever had. I love octopus and this was a nice version. It introduced more sweetness then I have tried before. Quite good but not amazing.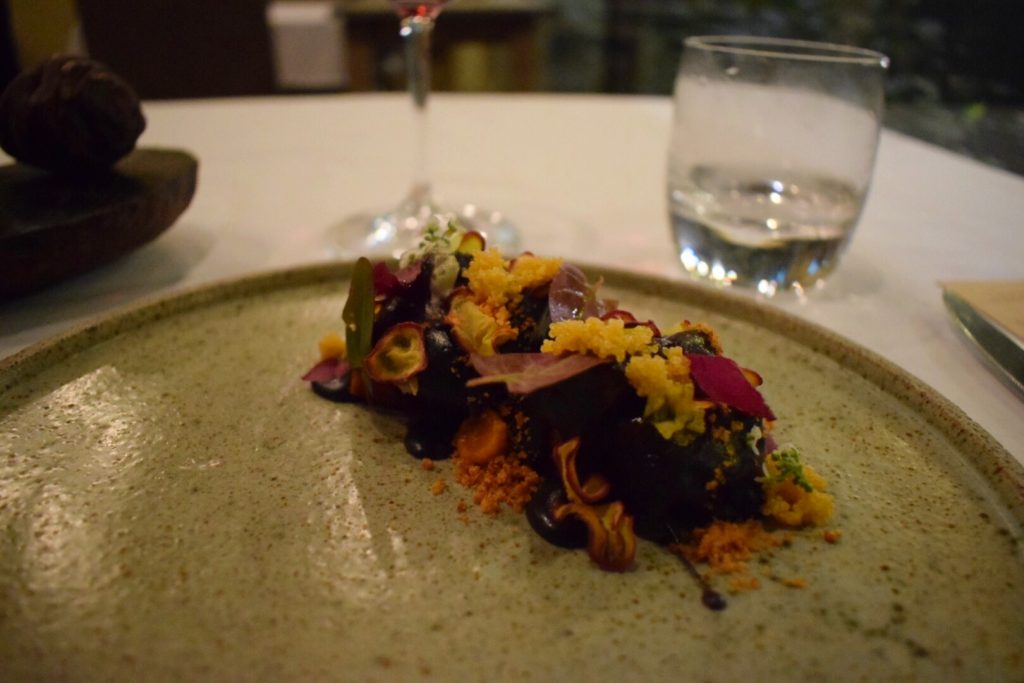 Low Andes Mountains 1800m
At this point, we were finally at the last salty dish, and yes, I was actually quite full at this point so to really impress at this point it had to be something special. Grilled pork with black mashwa did the trick. With a black sauce, it was also a very beautiful dish with pork of a very high quality.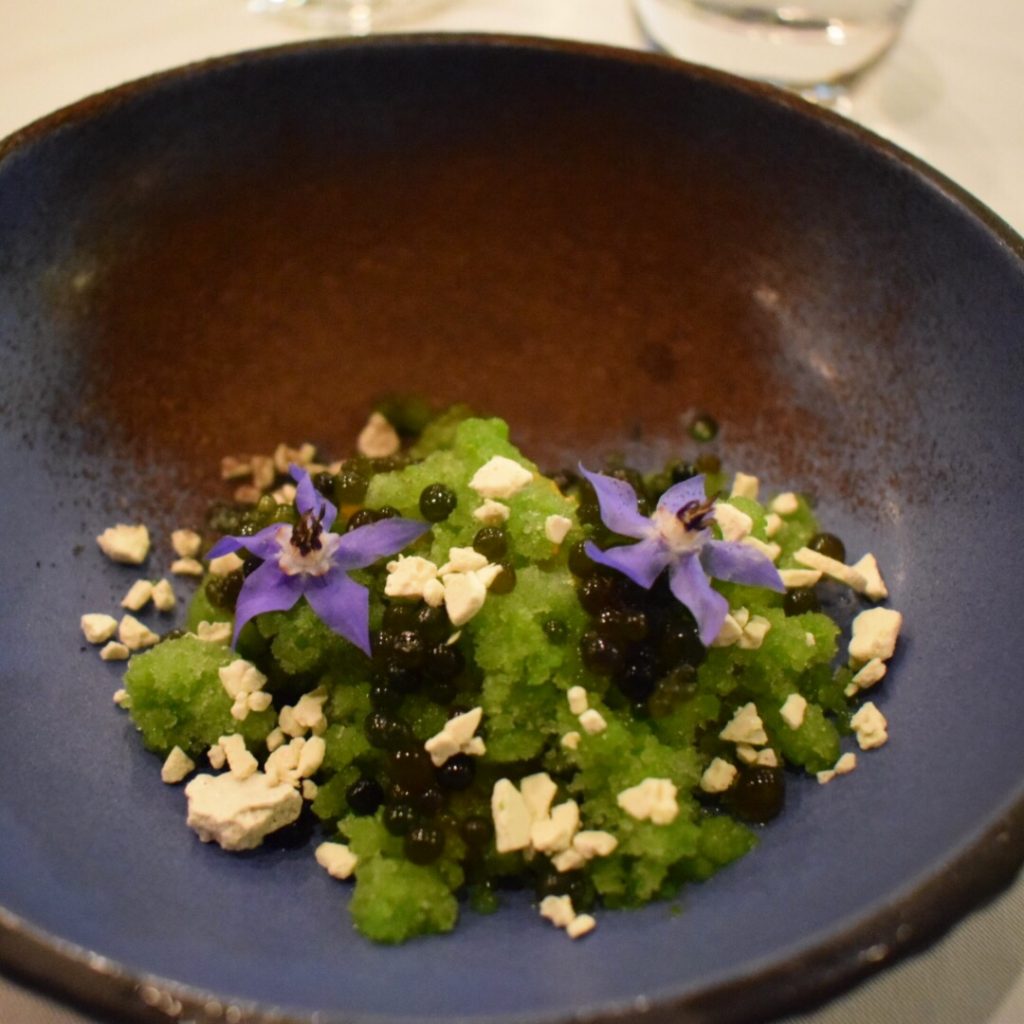 Humid Green 3700m
A very fresh and great way to start the dessertserction of the evening. I loved the freshness from the kiwi and the acidity from the sweet lemon and just a bit of cacao powder rounded off the dish. I loved it.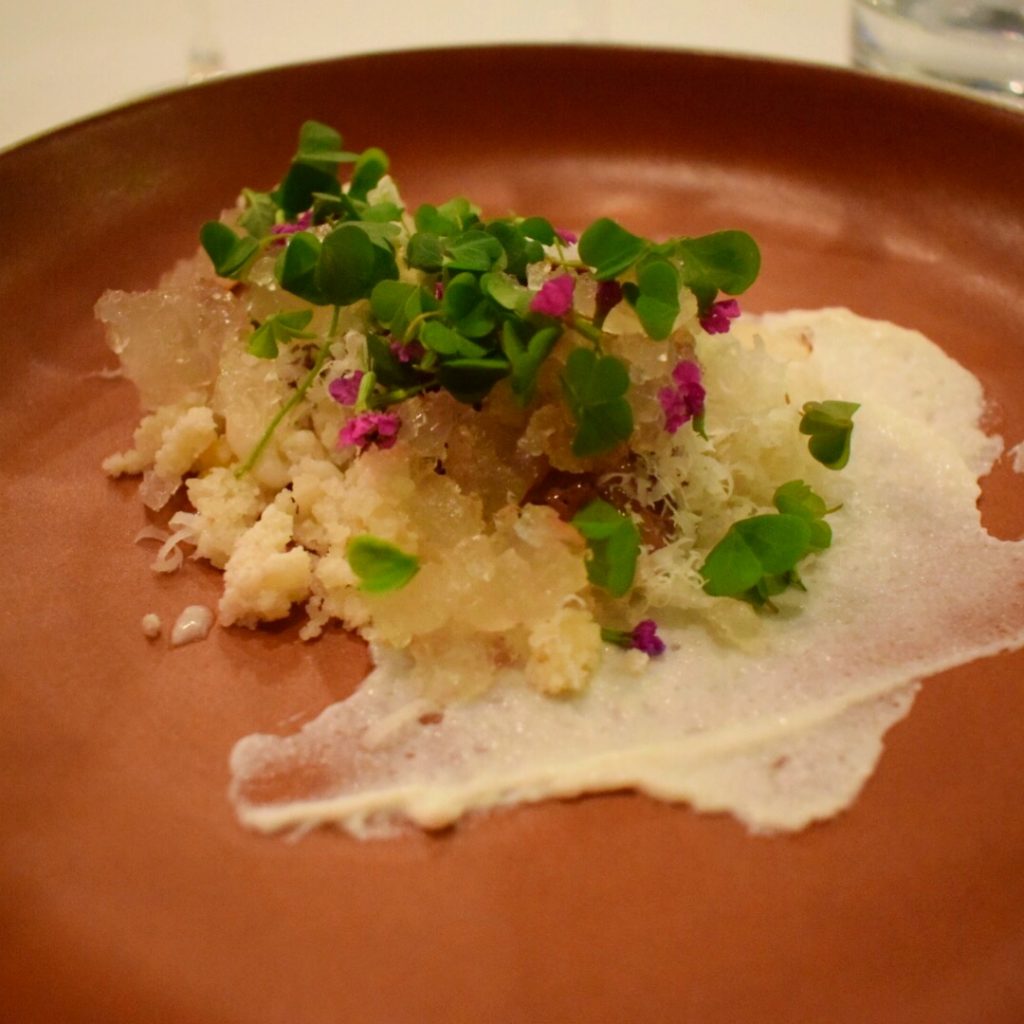 Amazonia white 400m
The next dessert was just a bit heavier. Cacao played the leading role, as it should in a dessert in South America. I have said it before and I will say it again. I just love cacao desserts in South America. They would never use it to make a rich. A great dish.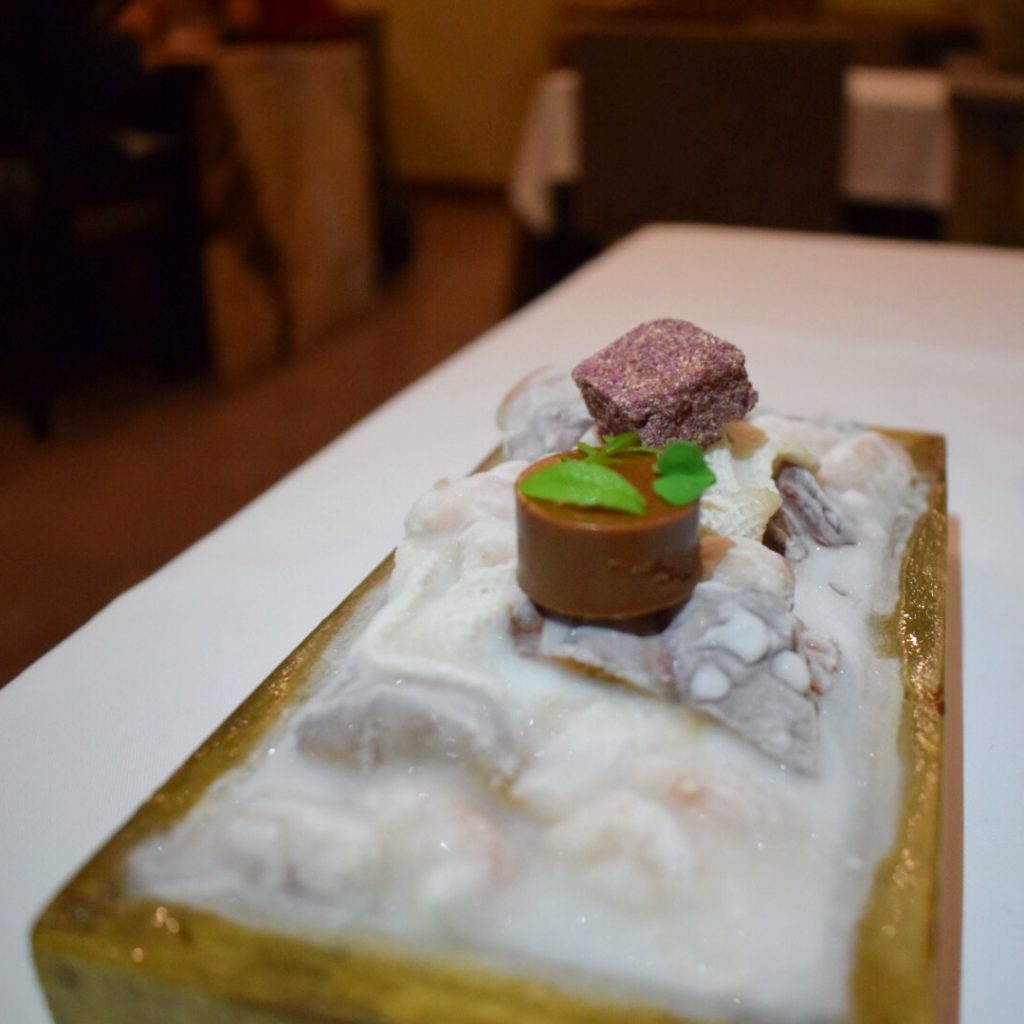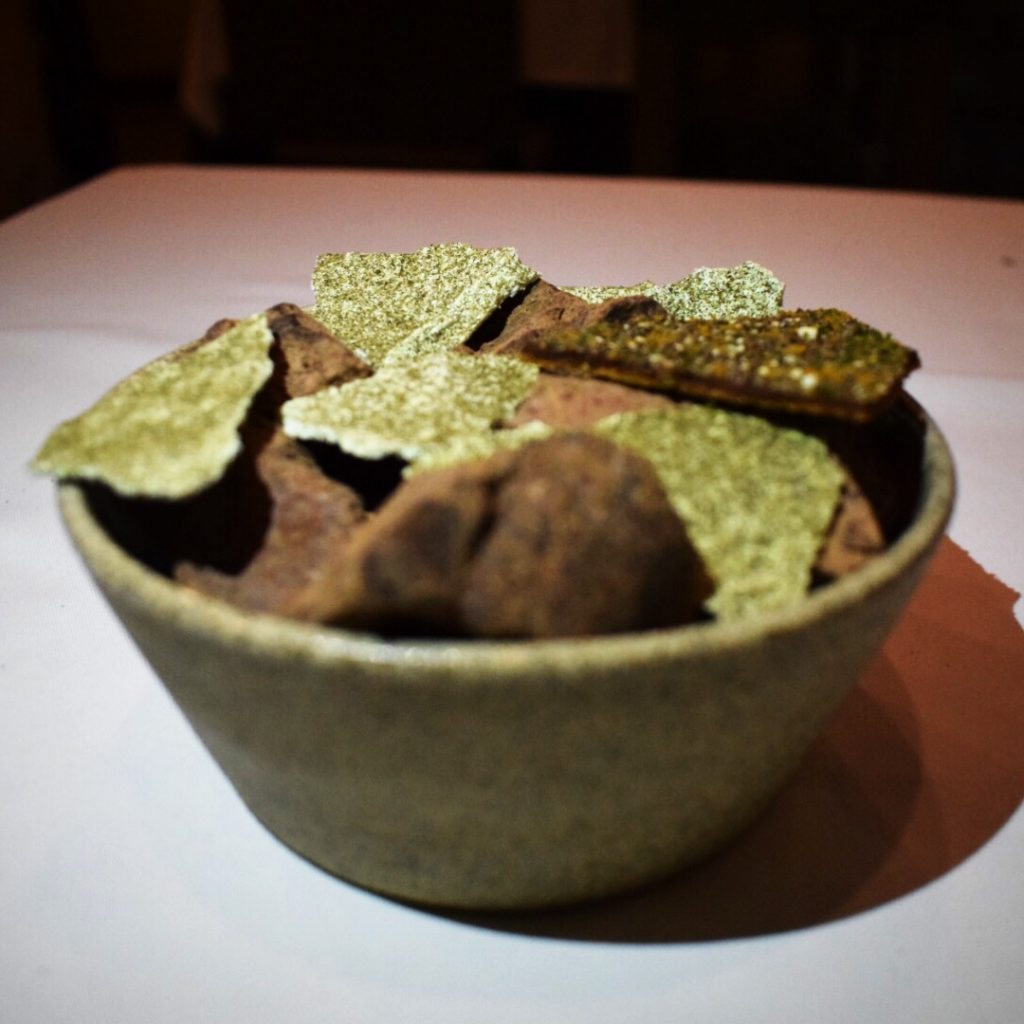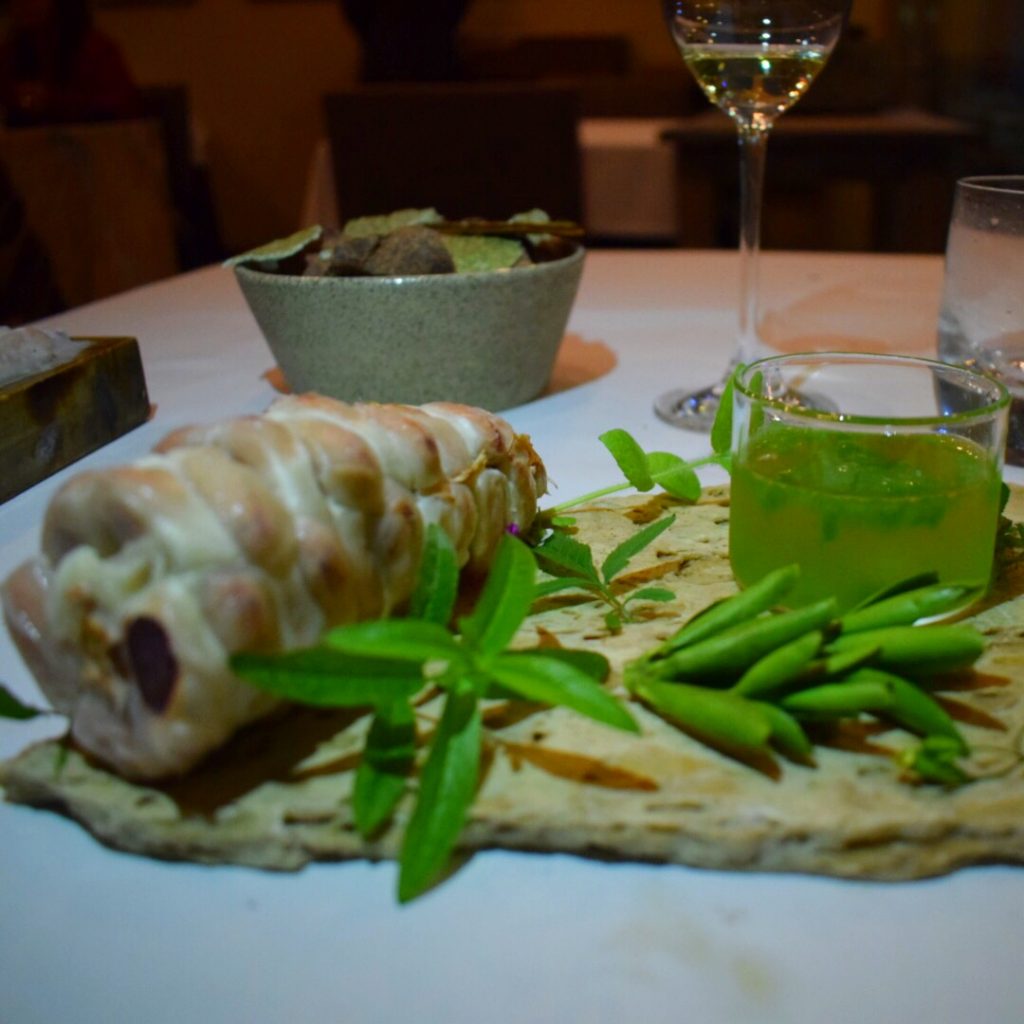 Medicinal and plant dues 3050m
Off course, the last ecosystem was a series of small snacks. The first chocolate and mint "petit fours" was amazing and I really enjoyed ending the meal with a fresh, and probably also healthy and good for my digestion, drink made from herbs, melon and algies.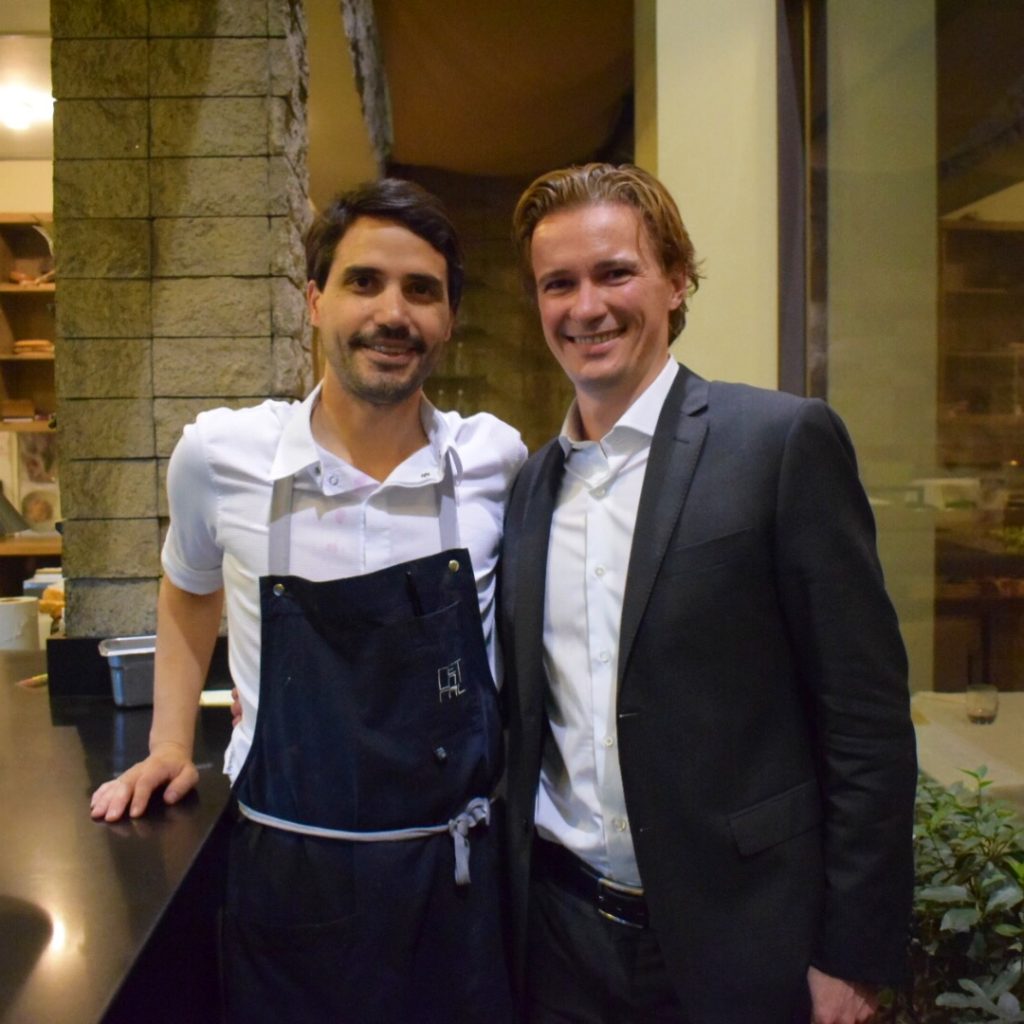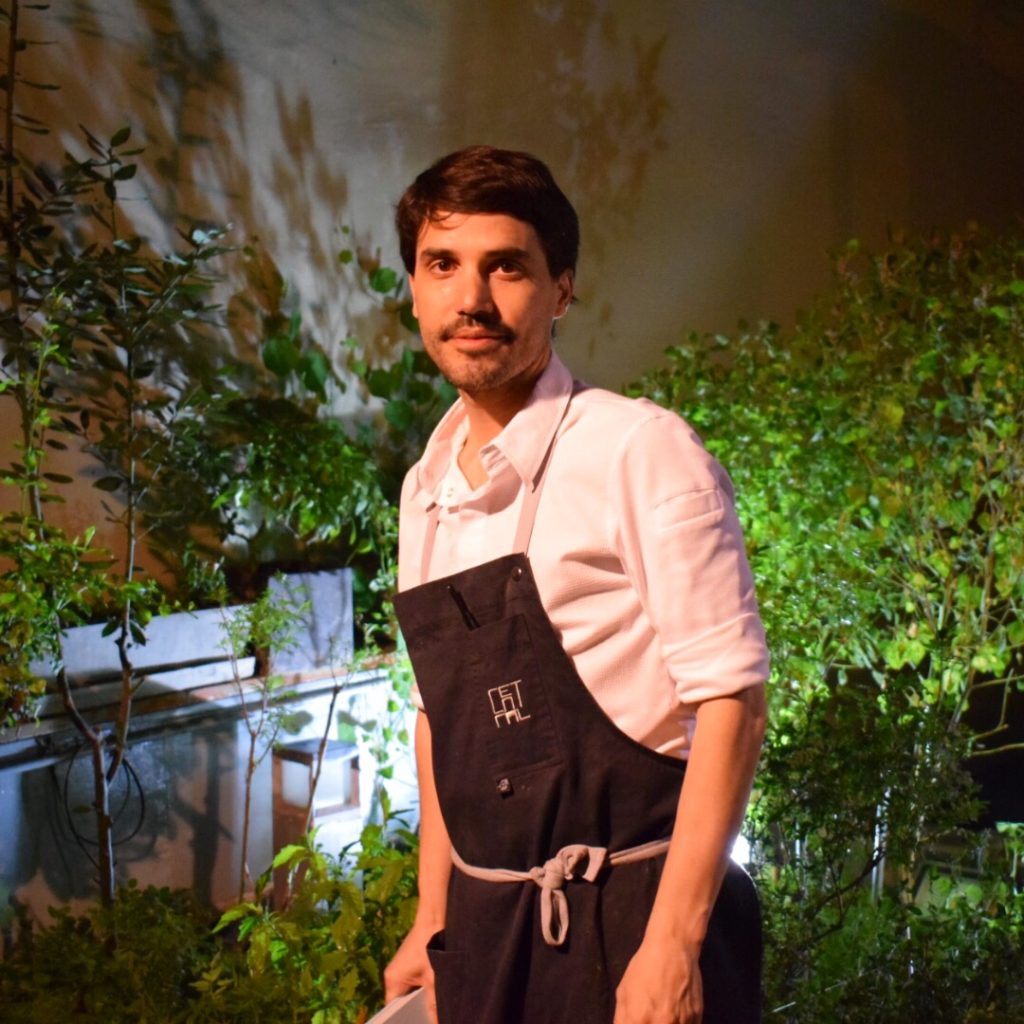 After the meal, Virgilio was kind enough to give me a tour of the entire complex, which makes up Central. Their very small Mater Incentive facility was off course very interesting so I can only imagine how cool their primary facility in Cusco must be. Hearing his thoughts on their new restaurant outside Cusco in Moray shows a lot about his view on foraging and how he wants to work with his supplies making the produce that they use at Central. I think Virgilio belongs in Cusco and not the urban, noisy and busy Lima where nothing can grow. Give him room to breathe, give him nature for inspiration and produce to cook with. Therefore, I would not be surprised if he ends up spending a lot more time at Restaurant Mil and Cusco in general.
As with everything else in the World off course, not everything was mind-blowing. In my mind, the service could not live up to the great food. The waiters were knowledgeable and professional, but they were not able to make me feel part of the family, as is the case in some Scandinavian restaurants where the "distance" to the guest is much smaller than most other places in the world. A weird thing to say, but I actually think that the menu is too big. The menu consist of 17 dishes whereas about 10 of these actually consisted of several small bites I therefore left Central very full and the latter dishes didn't get the attention it deserved.
At this point, it should be obvious that my evening at Central made a big impression on me. First, the food was amazing. Among 17 dishes, there was only one that I did not like and very few that was just OK, the rest was a series of foodie orgasms. Secondly, I am just now starting to understand what Virgilio is trying to do in terms of rediscovering the vast diversity of produce that is available in Peru and therefore also how unique the restaurant actually is if you take a step back and look at the big picture. Third I have never seen this much thought, effort and attention to details when it comes to the presentation of the dishes, especially the one not served on a plate but on a couple of piranhas or the very ashes from which the potatoes was cooked in fx.
In addition, off course, it was a great pleasure having the opportunity to spend some time with Virgilio to get a much better understanding of how he works and what he is trying to achieve with Central.
Despite being a long plane ride away, I know that I will be back.