The national dish of Peru is ceviche and especially in Lima, seafood is extremely popular. So off course the renowned Peruvian chef Gaston Acurio has a cevicheria. In Peru, there are two very famous chefs, Gaston Acurio, which is world famous in Peru, and then Virgilio Martinez who is world famous in the rest of the world, but in Peru Gaston rules. Therefore with Gaston's name on the door expectations tend to increase a bit.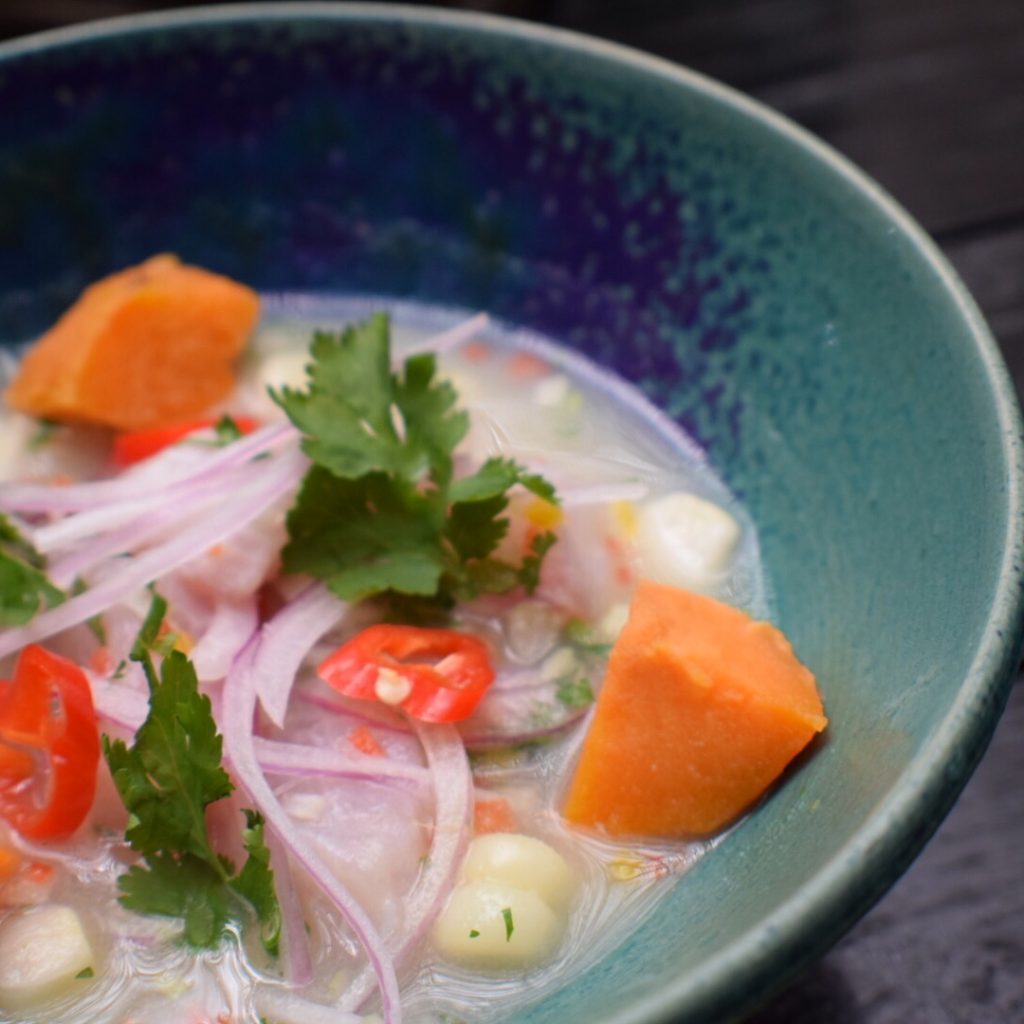 To start with, we had two ceviches, off course. A classic cod ceviche and an uni ceviche. The classic cebiche displays some almost raw cod, which allowed you to get a stronger taste of the fish showing off its great quality. Classic tigers milk (leche de tigre) was a nice supplement for the fish.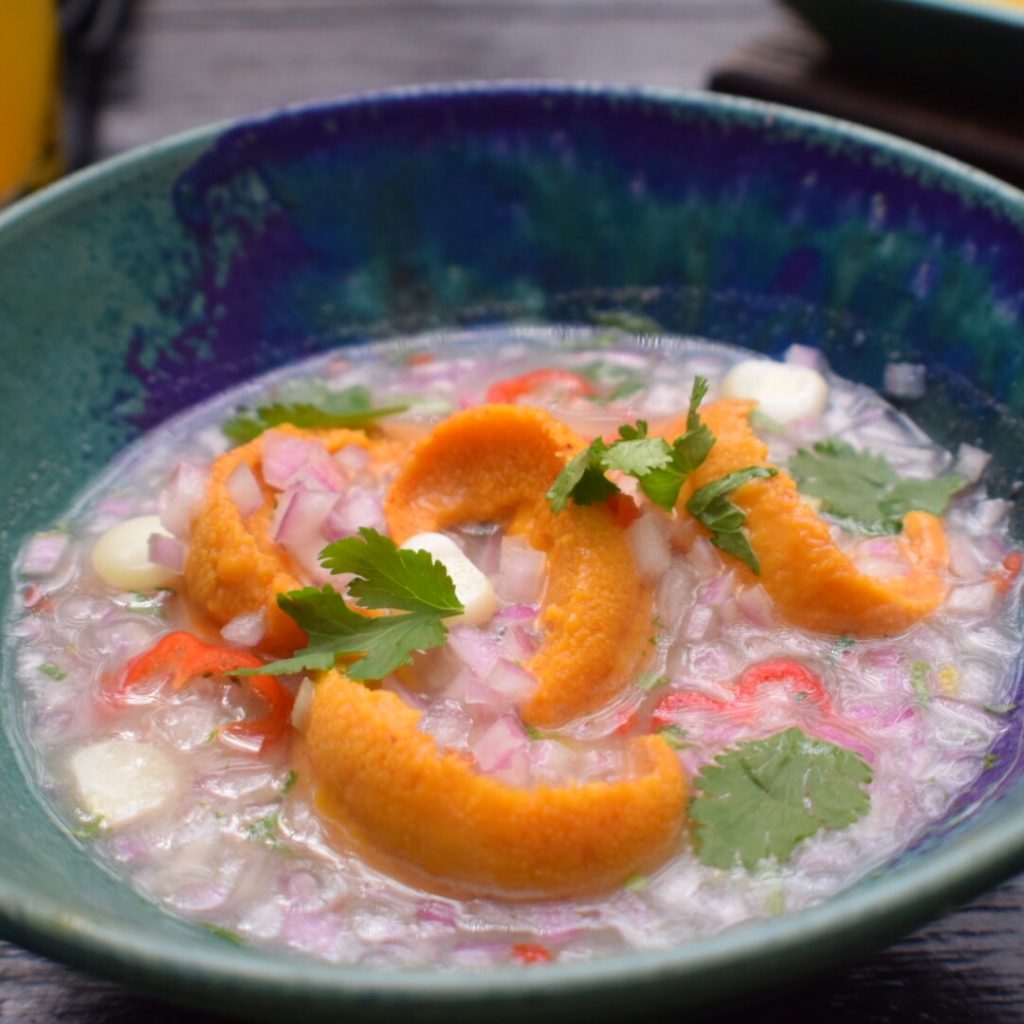 I loved the uni ceviche. Maybe the biggest uni I have ever seen so off course it played a leading role, as it should. The heat and acidity from the chili, cilantro and leche the tigre in general was a great match for the iron rich uni.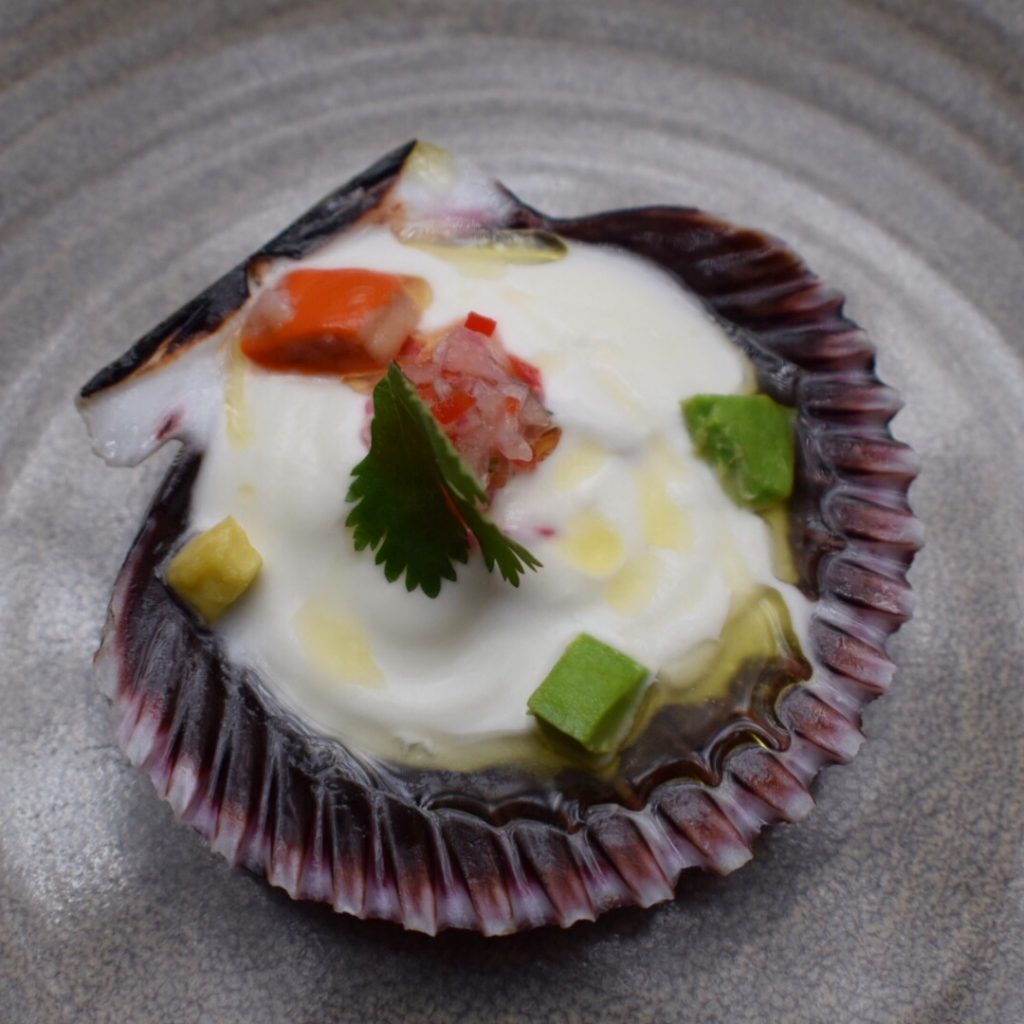 Raw scallop with corral, pickled onions and sour cream was our fist but not last light, simple and delicate dish. A very nice dish, but it could have used just a bit more acidity to balance the cream. Should be an easy fix though. Such a beautiful dish though.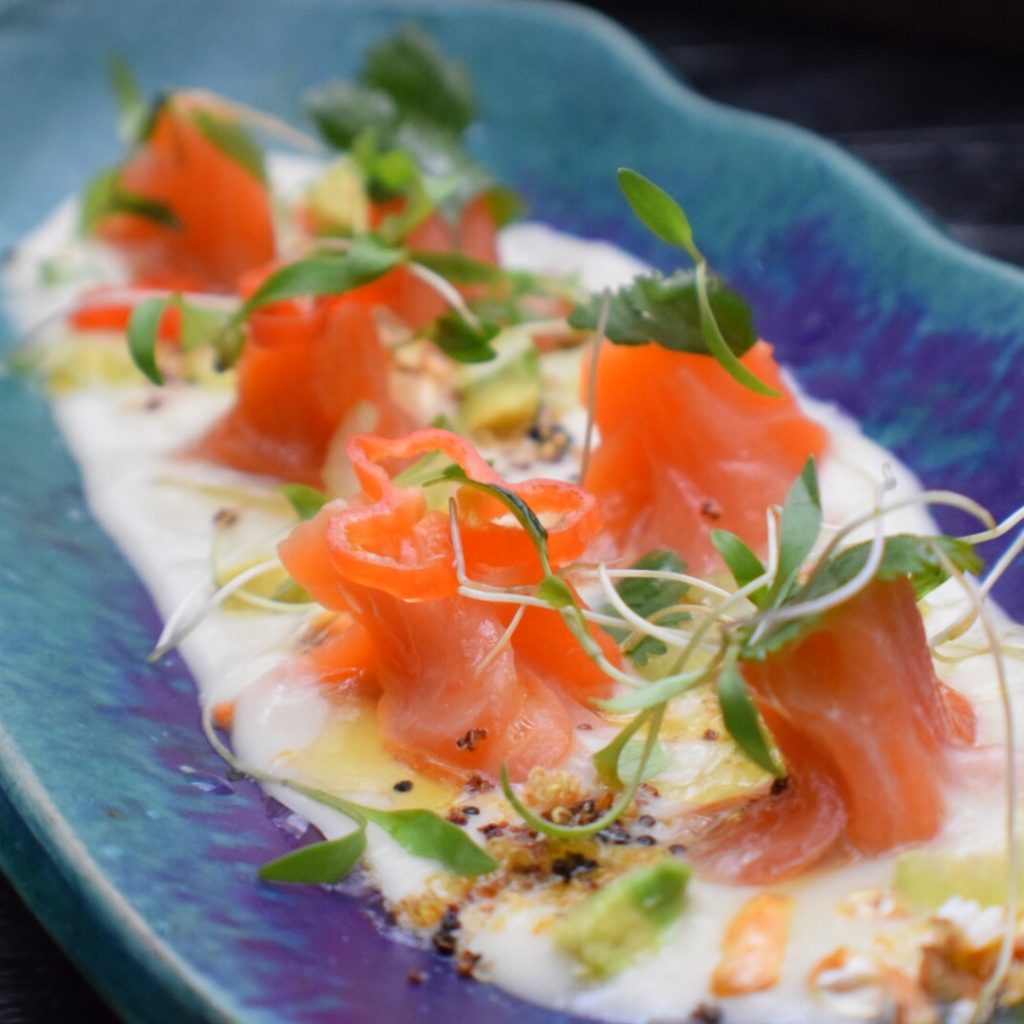 With a serving of trout, we continued with some lighter dishes. A very nice dish where the rich trout was supplemented by chili, avocado and chopped Inca corn for a crunchy element. I love trout and think that it is very underrated fish in general. I therefore loved this dish as trout took center stage.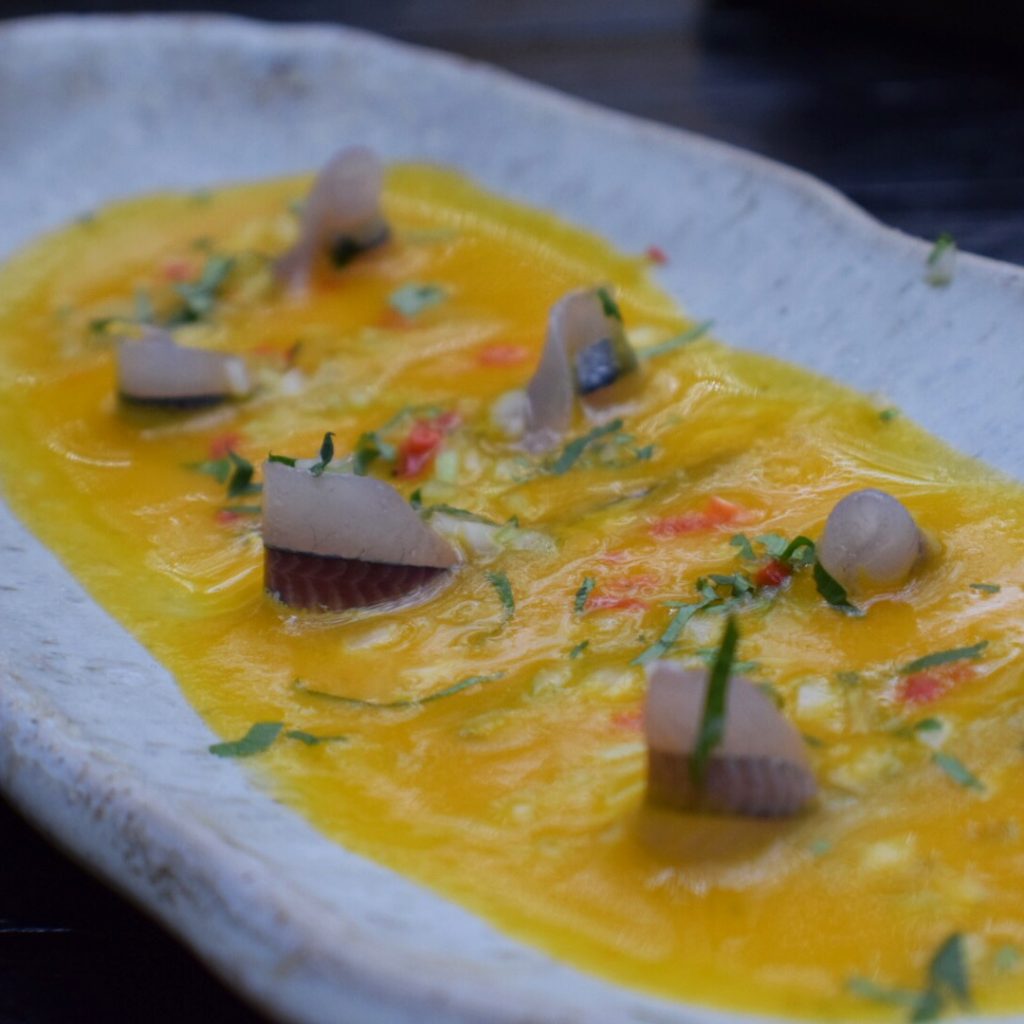 For the next dish, fish was not the center stage. A classic Peruvian sauce made from yellow chili with silverside. I have always liked the balance in the sauce but compared to the previous dish it took too much attention away from the fish.
Every once in a while it is fun when you as a guest have to work a bit for your food. We definitely needed to do that for the next dish. A whole crab served in a what I believe to be a Parihuela sauce with potatoes of course. Of course my favorite part was sucking out every little bit of meat from the head. The brain had a stronger taste then the claws, almost a bit like liver. I loved that.
Yes at this point we were quite full already but when they served us, a deep-water stonefish, which quite frankly looked like a dragon, we were ready for more. The meat had an amazing clean and pure white color and I loved the flavor of the sweet Thai sauce that it was served it. Off course also a very beautiful dish.
Another two classic dishes for dessert. To start with arroz con leche which is a rice porridge similar to a Danish Risengrød where it is also served with a bit of cinnamon and instead of cherry sauce purple corn and to top it off white chocolate and strawberries. I really liked the porridge. It felt familiar and new at the same time and the balance of the dish was spot on.

Chocolate mousse with chia seeds was off course delicious. Chia seeds was a great supplement, which off course provided for a great presentation as well as a tiny bit of crunch.
A very long lunch was now finished and I have to say that enjoyed every minute off it. Very fresh fish of high quality and they put a twist on classic Peruvian dishes as well as embraced the fusion kitchen that is loved in Peru.
La Mar is not fine dining but it felt as a more well-rounded experience than the average cebicheria in Lima making it a great place for lunch. The service was a big part of that, present when they should be while invincible when they should be.