With only 4 weeks in Peru I had to make the best of the time. After my first visit I simply couldn't bear the idea of not returning for another 6 months, especially not with Virgilio offered to create a new menu.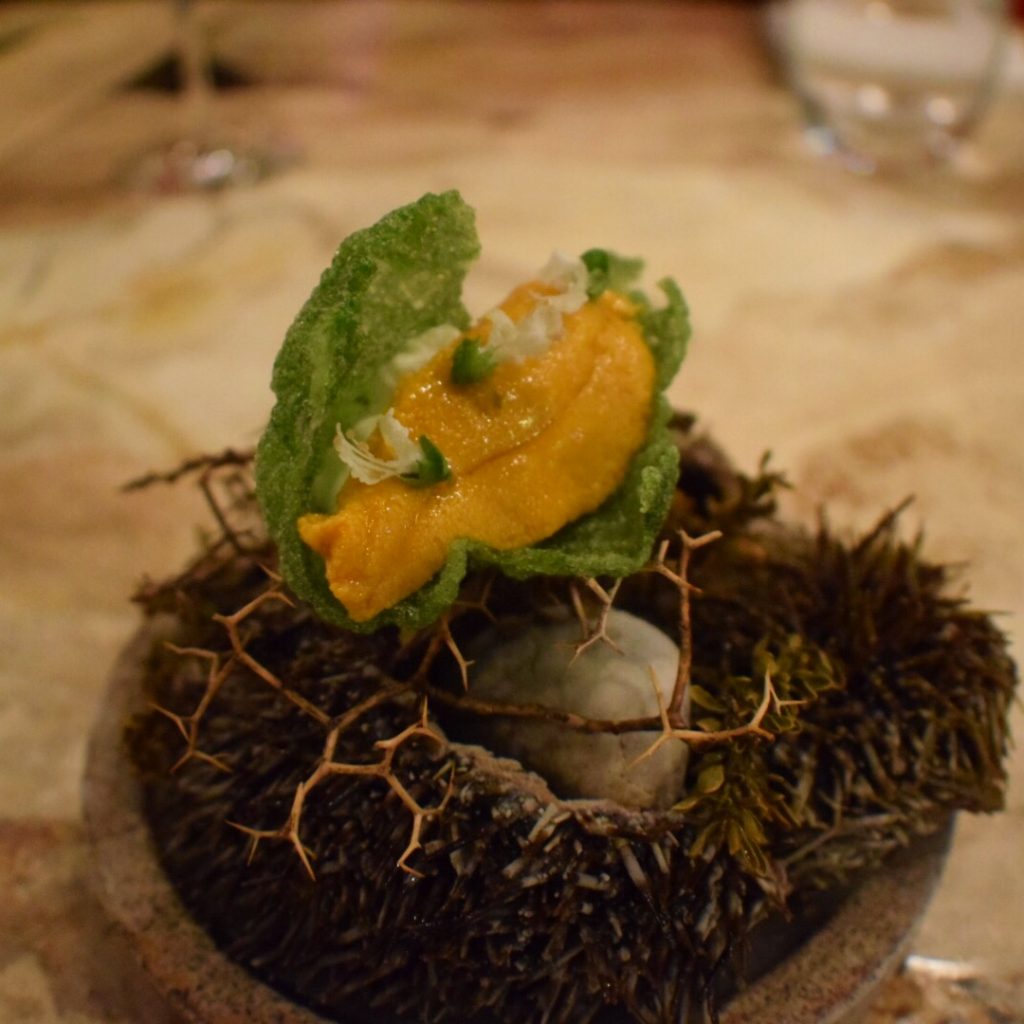 Rock tongues -5m
A very sweet uni without a heavy taste iron served with a sea lettuce. Light and delicious. Smoked Lettuce juice was a great match.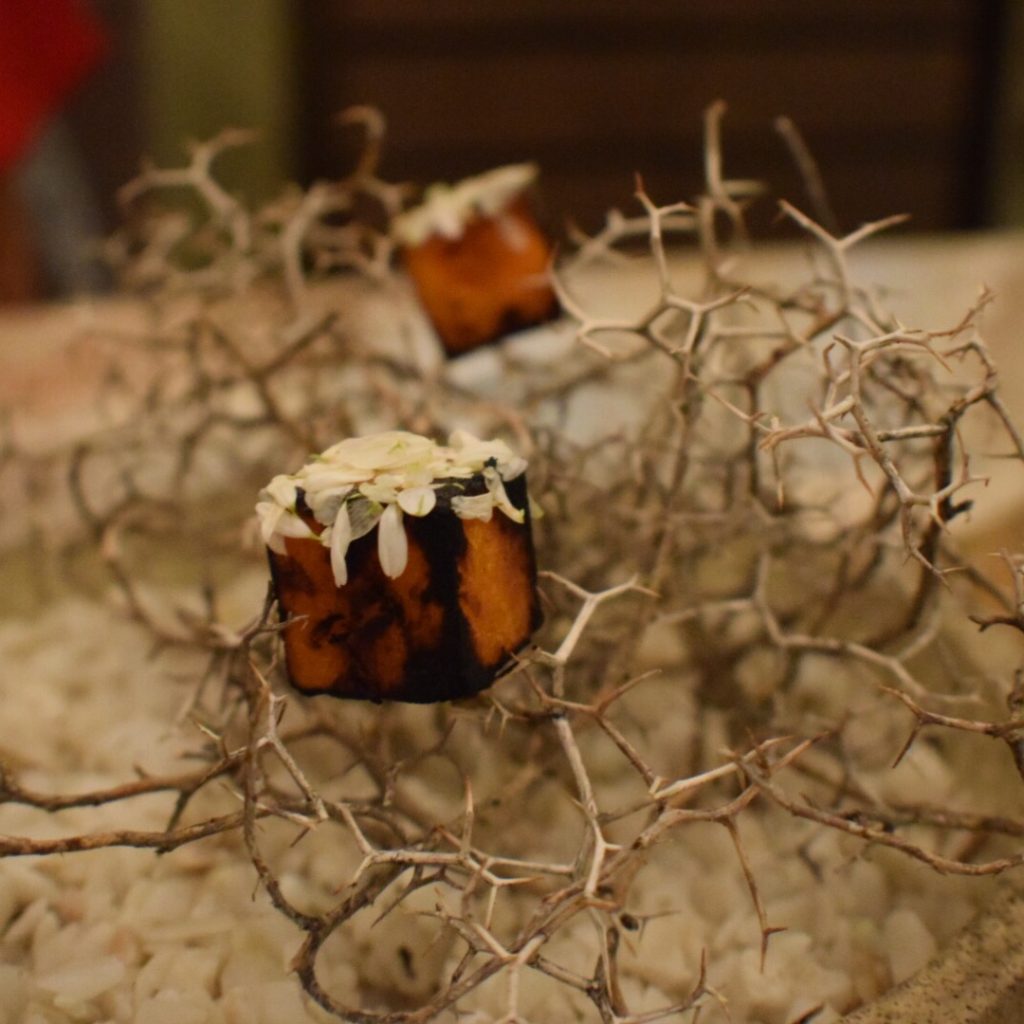 Desert plants 180m
A Sweet potato served on thorn. Difficult to eat but off course very beautiful. Served with a bit of chamonmile it was a very nice snack with again goes to show the possibilities with potatoes. Served with an acicid umami extract red cactus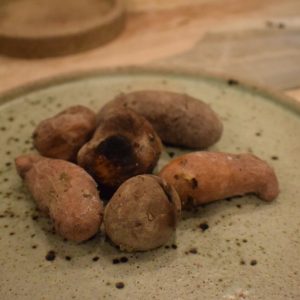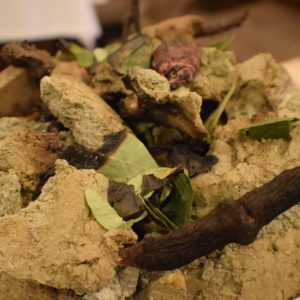 Huatia 3700m
Potatoes was the star of the next dish as well. Prepared In a traditionel huatia which is a clay oven used in the Andesmountains. This time they added a lot of coca leaves which have a nice bitter flavour to the slightly dehydrated potatoes.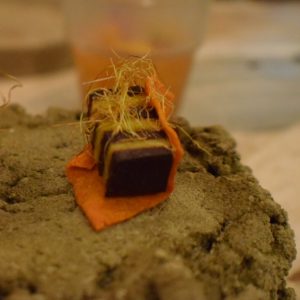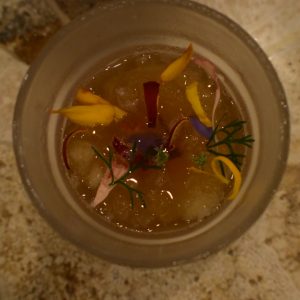 Natural dye 2800m
Varieres of corn. This time In a cold/ice juice with flowers. Still work In progress I would say. The flowers were a nice touch to introduce some bitterness but it didn't have the same refreshing taste as when Noma served a masa broth In their jungle restaurant in Mexico.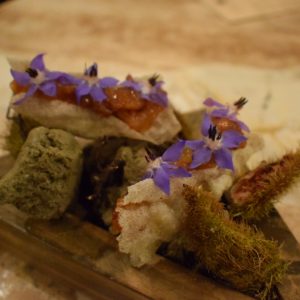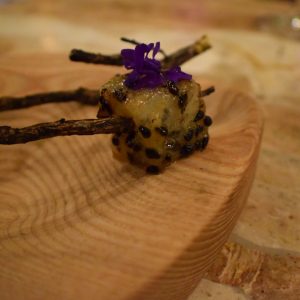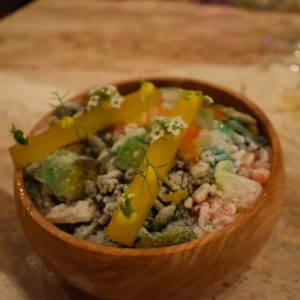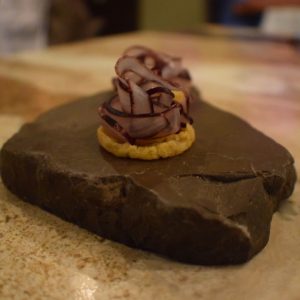 High jungle 1800m
Crisp with shrimp. So Sweet and rich on umami at the same time. I just loved it. It Definently gave me a foodieorgasm. The First of the evening.
The second came with the next snack. How something as simple as a grilled dragonfruit can be so delicious is beyond me. So sweet and truely showing the diversity of Peru when compairing the rich high amazonia to the rough rough environment In the high Andesmountains.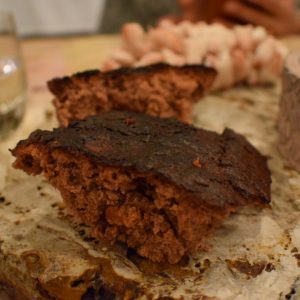 The obromas 1200m
I am pretty sure that Virgilio is In love with cacao. A meal at Central without cacao is not a meal at Central. This time around it came much sooner then expected. Cacao bread served with some off course very complex butter with coffee.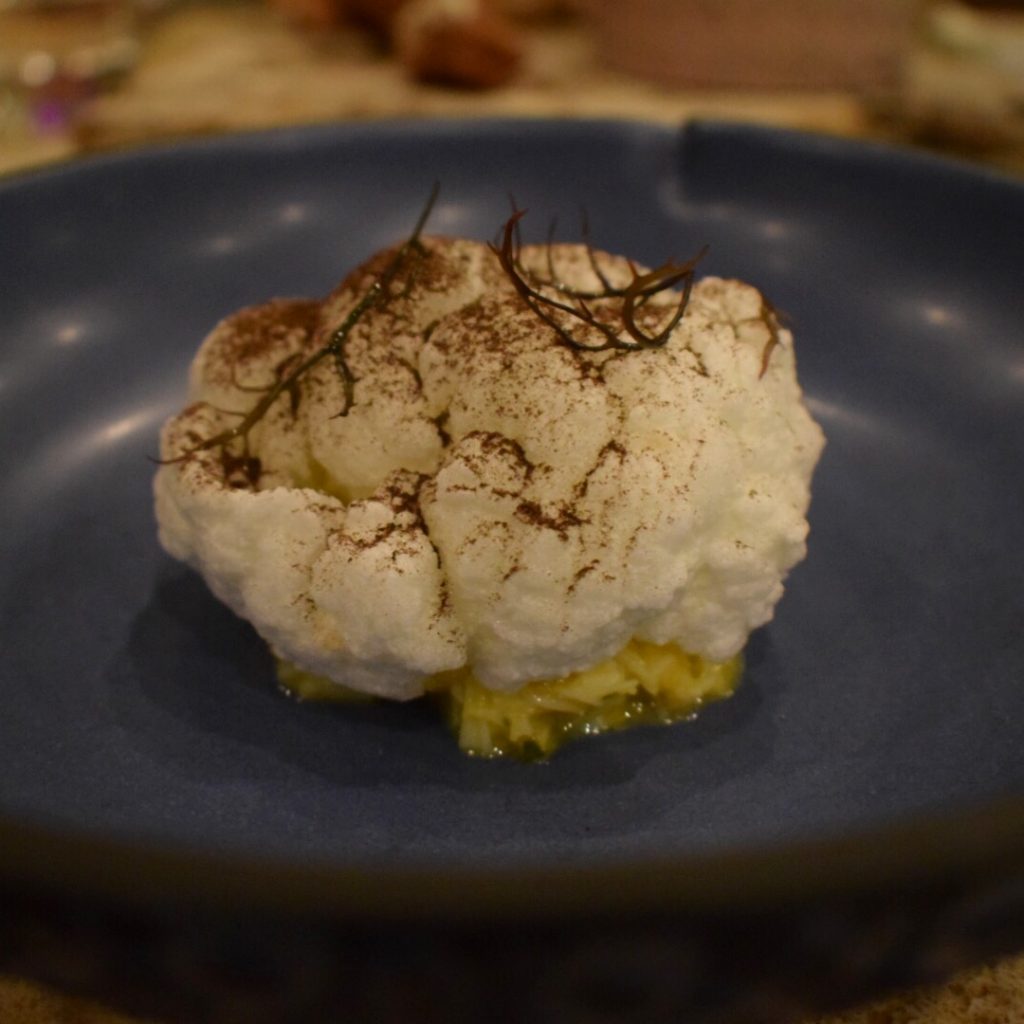 Soft corral -6m
A very beautifull serving but the flavours were Almost too delicate which is often the case with crab.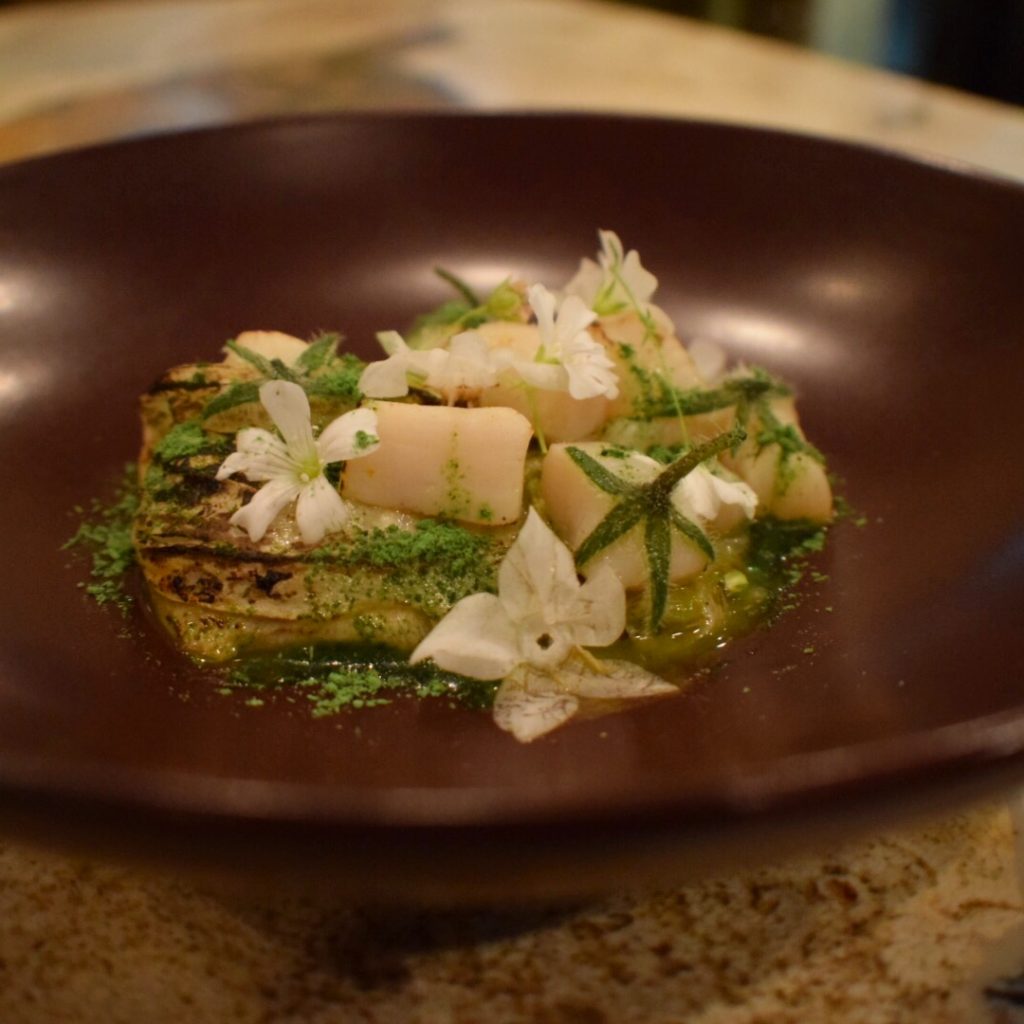 Harvest and collection 0m
I absolutely loved this next dish. Grilled lettuce with the sweetest and most delicious scallops. The bitterness and smoky flavor from the grilled lettuce was a Perfect match for the sweet scallop. Such a beautiful serving which I Almost couldn't eat after seing how long time Virgilio and Pia took to plate it.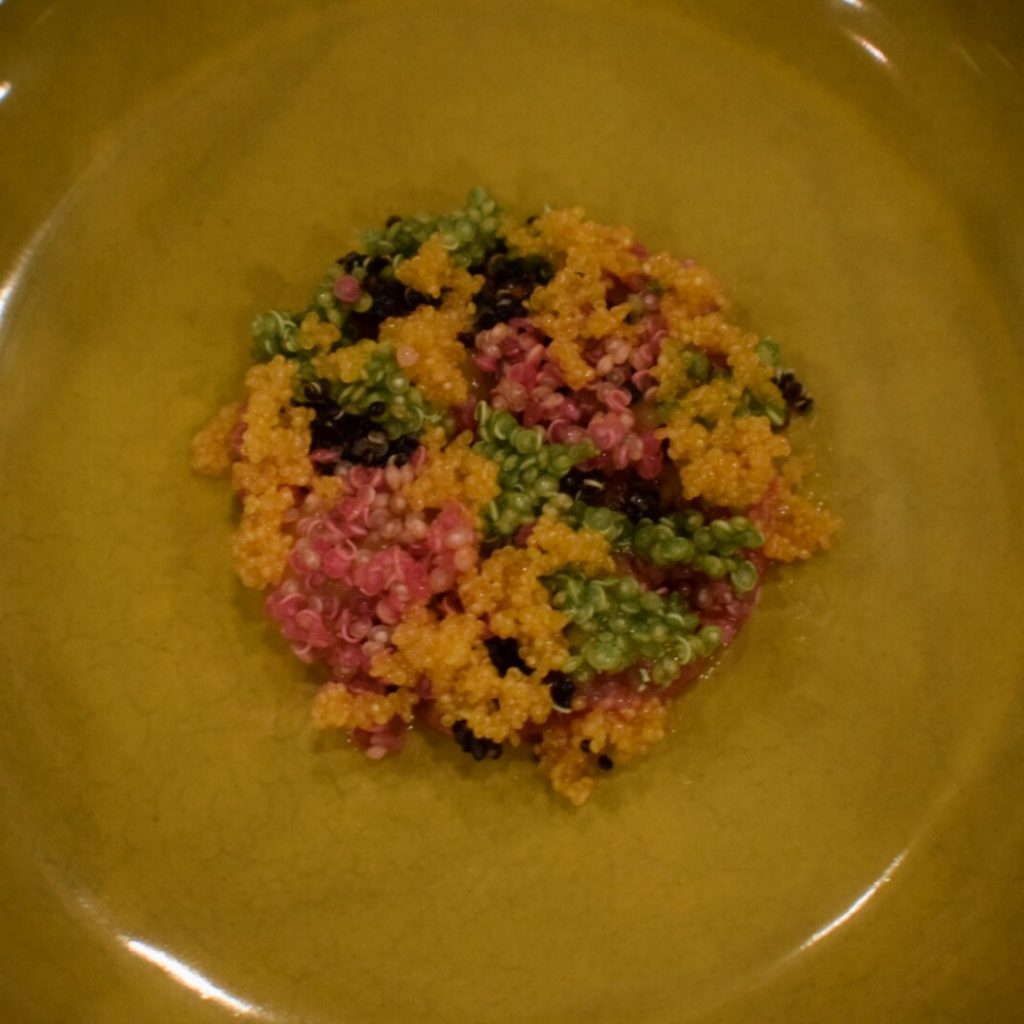 Andean grains 3900m
Varieres of quinoa and tartare. A beautiful serving but it felt like there was something missing. Maybe some heat to balance the Sweet tartar with the slightly bitter quinoa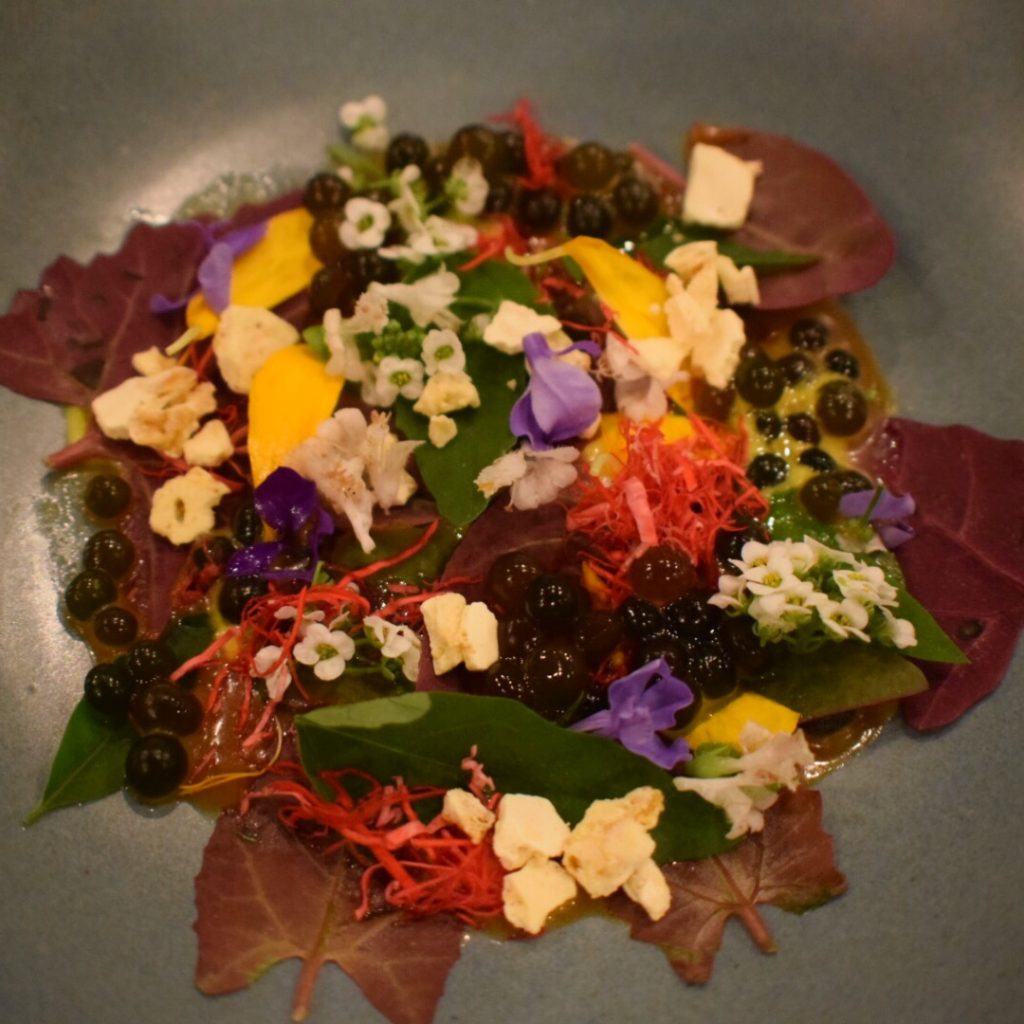 Medicinal plants 3200m
I loved the next dish as well. Not a dish I would neccesarily say was balanced. Very strong bitter and acidic flavours with just a bit of heat and umami. Like eating small bombs that Explorer of strong and delicious flavours. Again off course the plating was a work of art.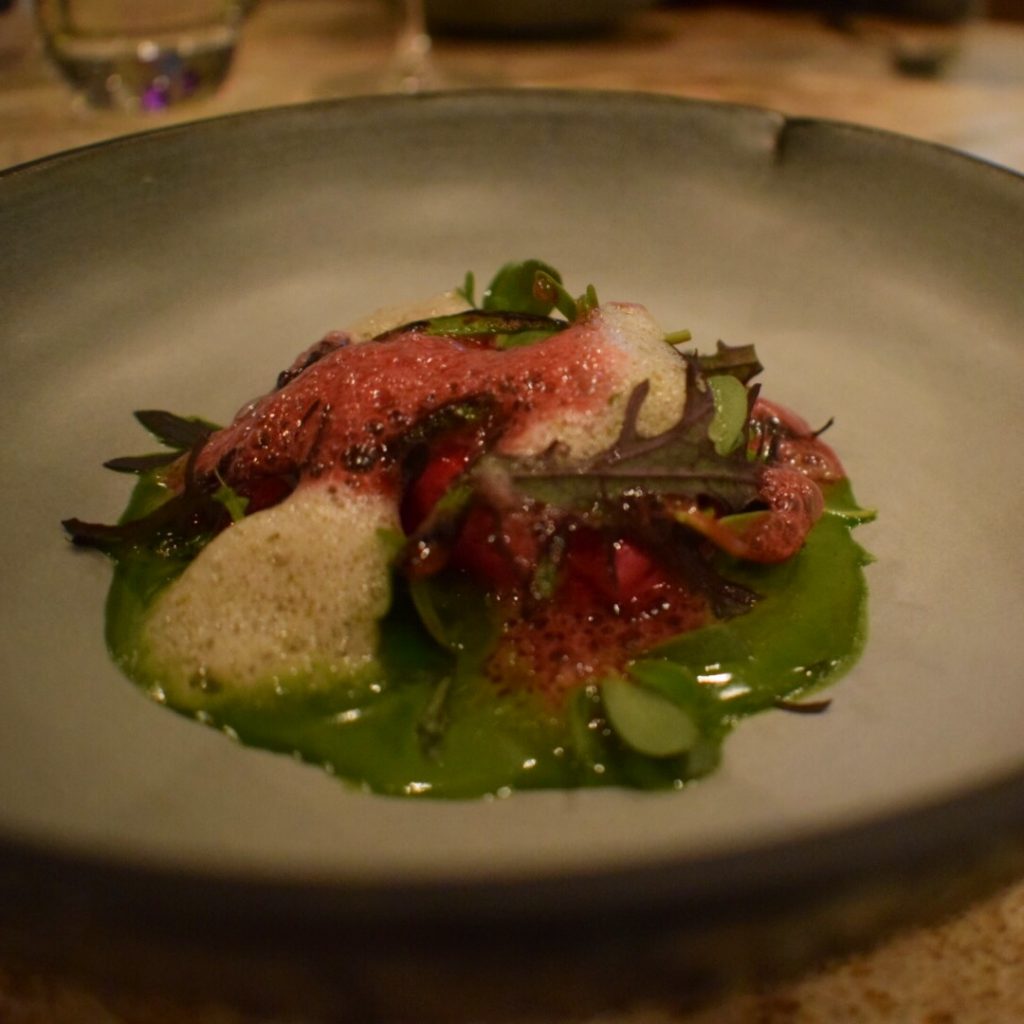 Close fishing -8m
Charela fish with an octopus and mussel sauce. Not My favorite dish but again a very nice touch with just a few grilled herbes to the Otherwise very delicate flavours.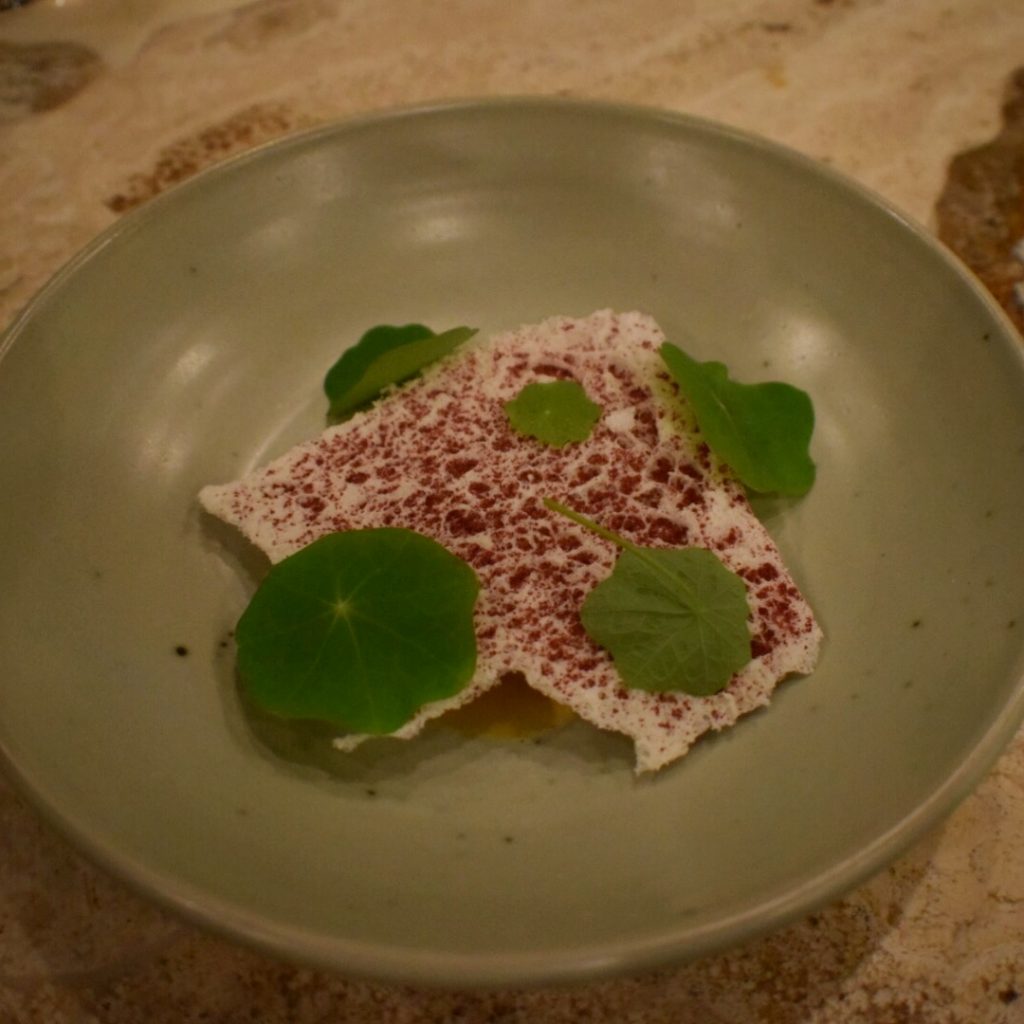 Dry coast 300m
The last dish was probably my favorite If the meal. Very small grilled radises with a umamirich sauce (felt like egg yoke), nasturtiums and a very light Shell of. Somehing If felt both light and rich at the same time.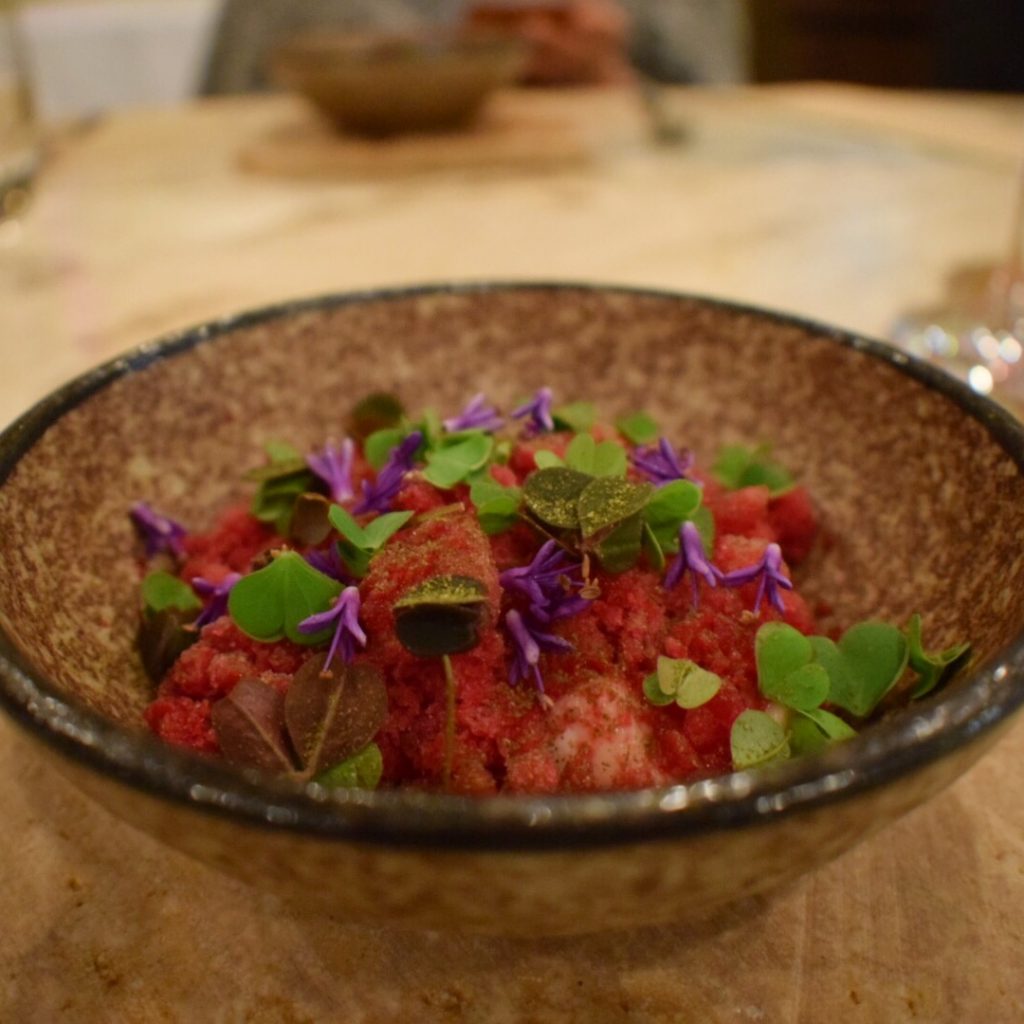 Low cordillera 2200m
The desserts continued at the same level as where the salty left. Last time it was a tour de force of cacao. Not this time. I absolutely just loved this one. The best dessert with cherimoya ever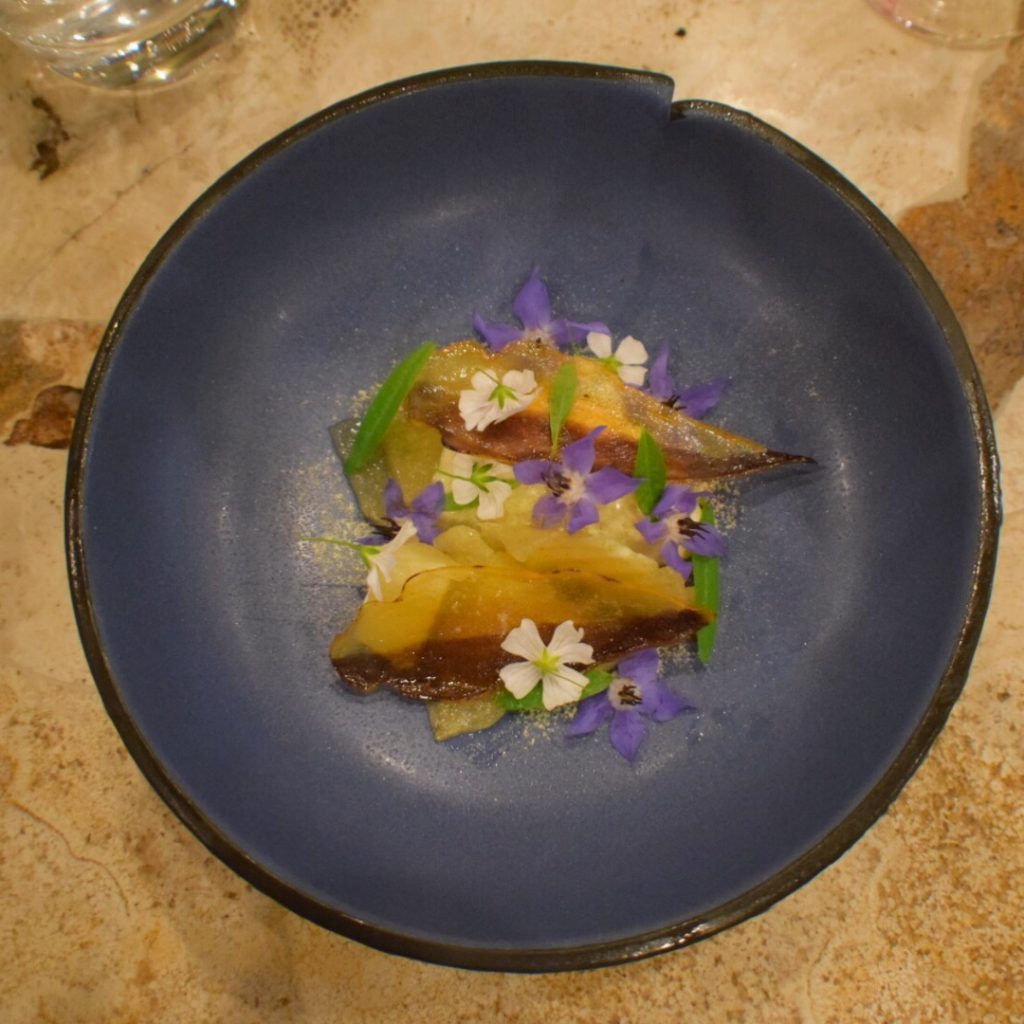 High altitude stems 4150m
Very delicious. A caramel tuil made with mashu (a type of potato) served with a light and fluffy creme and small pieces of "pear" the very refreshing lemon verbena which I just love. Just so refreshing, delicious and Well balanced. Maybe the best dessert I have e er had.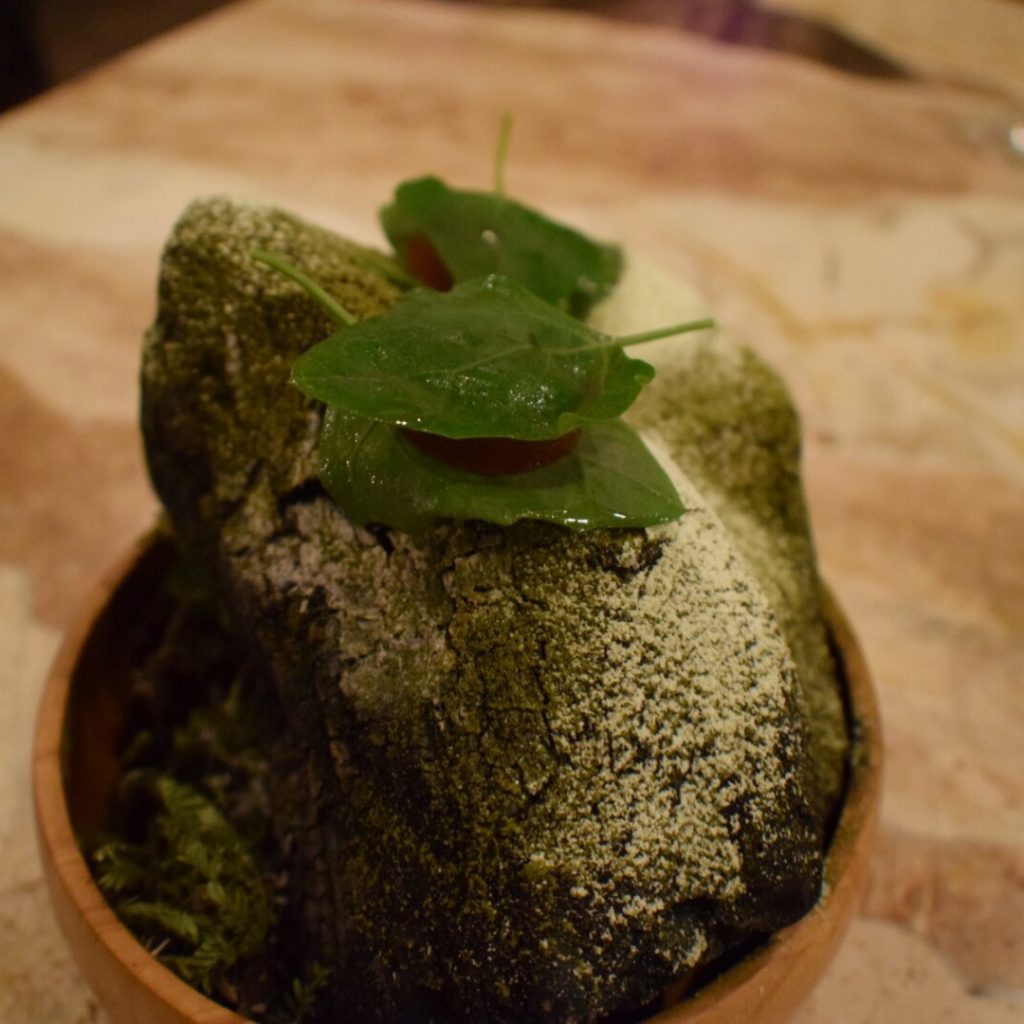 Jungle barks 350m
True to the concept The last dessert was a smaller one. Extract and a quinoa left with cacao.
My last dinner at Central was one of My best ever. First off all the food was delicious, there was an extreme dedication to detail especially on presentations and a vast display of exiting ingredients. Coming back two weeks later with that meal in mind expectations were extremely high. All of the above was true for this meal as Well. In addition to this I am extremely glad that Virgilio took my advice and served a slightly less heavy menu. Likewise at this time there was an even bigger use of vegetables to which the grill was used On several occations to add a bit of smokey and umami flavours. Off course that was a good match.
This time around We went for the extract/juice pairing. A very good choice with some interesting juices like beetroot, smoked lettuce and lemongrass. On a couple of ovcations I did however find them a bit light and could have Benedikted from being more concentrated.
Judging a restaurant by just one visit can be hard. With now 3 visits I can with confidence say that Central is a World class restaurant that In My mind deserves their place as nr 5 In the World and Maybe even higher.