Having won best restaurant in the world 4 times no matter what they do the expectations are bound to be high. As a self-diagnosed Noma addict after I was very happy to see that the staff made good use of the time between Noma Mexico and the opening of Noma 2.0.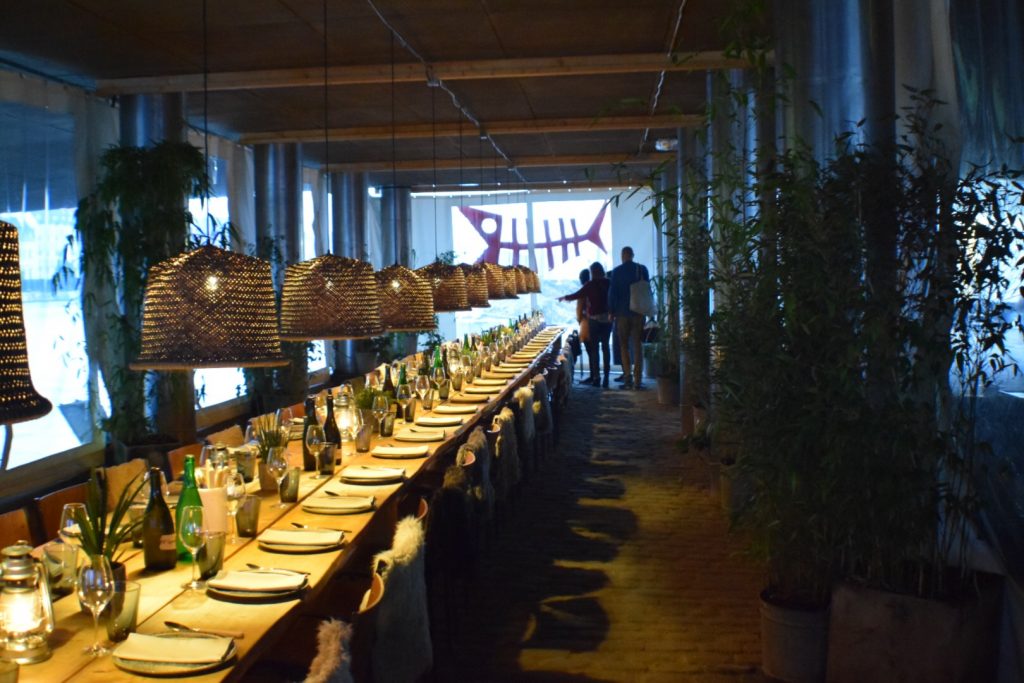 The pop up consists of a long table fitting 60 people under Langebro in Copenhagen where all of the food is cooked over hot coal inspired by the pop up in Mexico. The wine is provided by Rosforth and Rosforth and as is the case at Noma 100% natural wine.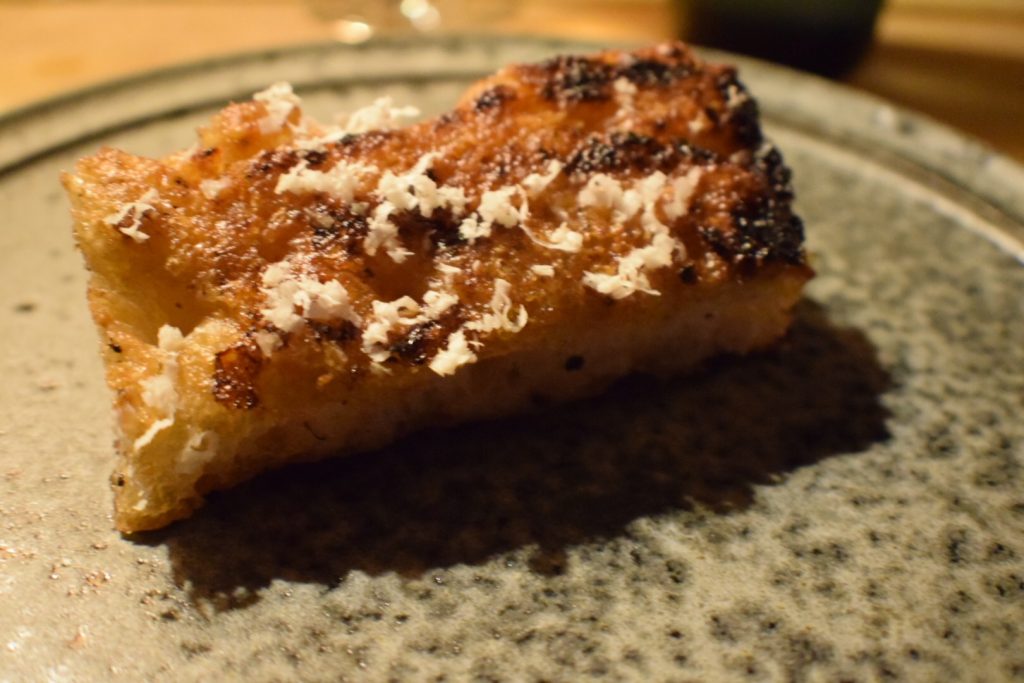 Now to the food. The first "dish" was a simple and delicious bread serving in the form of a hard grilled focaccia bread with horseradish and cep oil. Naturally umami rich.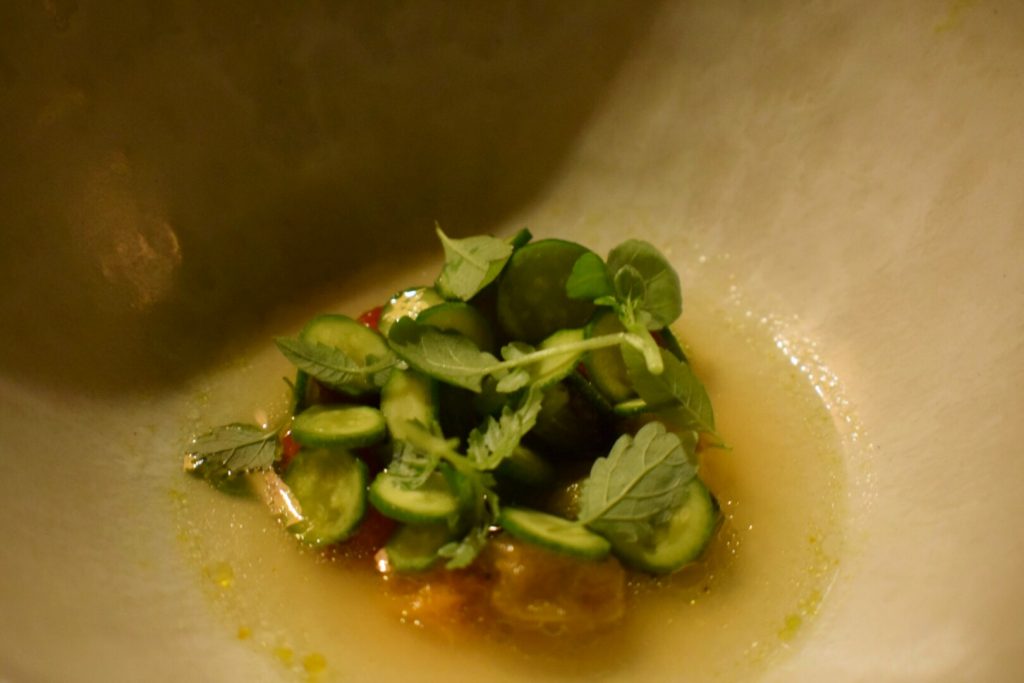 The first actual dish was by far the most "Noma esk" in the form of dried tomatoes with small cucumbers and an acidic sauce. A refreshing and delicious dish quite similar to a tomato and cheese dishes served at Noma Australia and subsequent Noma.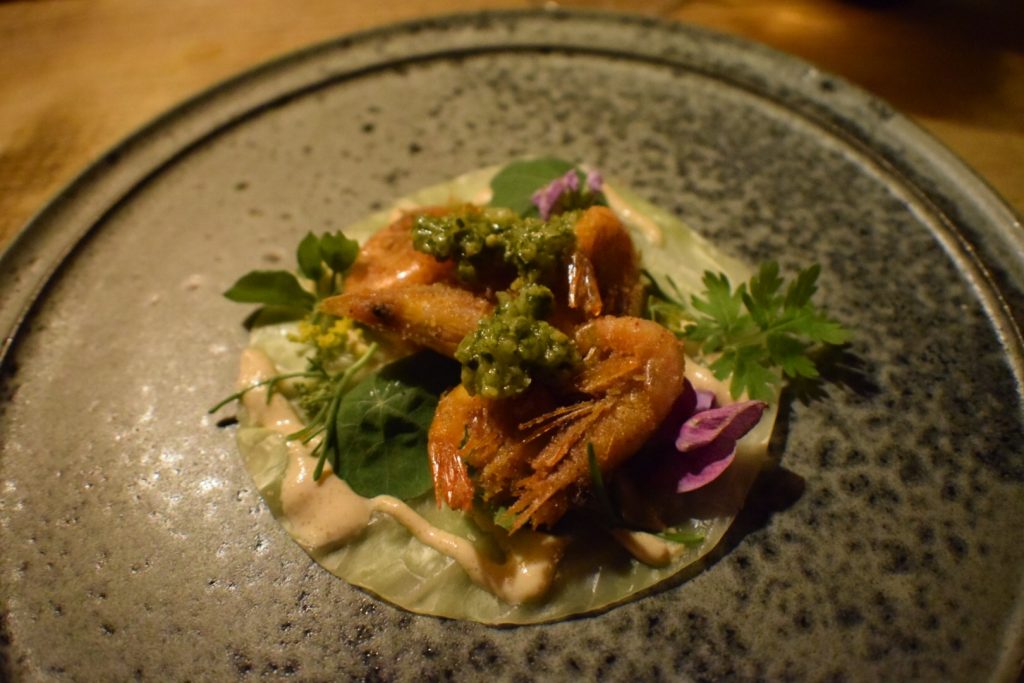 Next up is their by now signature dish. A cabbage "tortilla" with different flowers and some amazing deep fried shrimp. Off course, there were different sauces available and the habanero option was definently my favorite where the heat was a good match to the fried shrimps.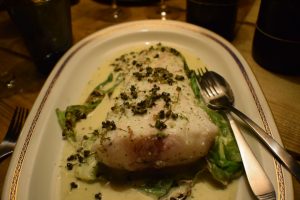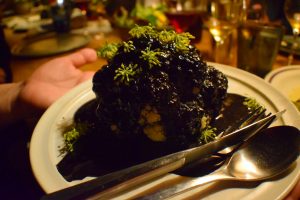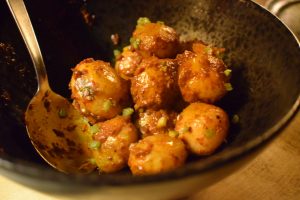 Fried codtale with salt baked cauliflower covered in squid ink and some roasted potatoes was next. The cod was amazing and the cauliflower was very beautiful. The composition of the dish was however way off in my mind. It seemed to "classic Danish". Meat, potatoes and vegetables, which takes up the entire plate. It lacked an extra factor to lift the combination up to the level, which I have come to expect from Noma.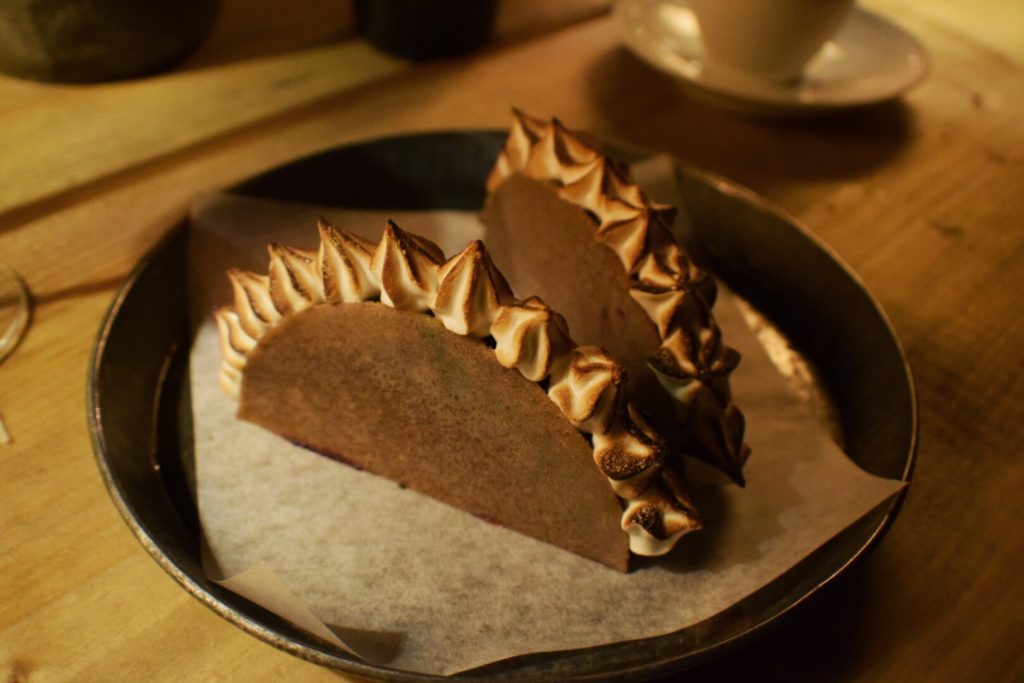 The dessert was a variation of baked Alaska in the form of a blueberry ice-cream sandwich with burnt meringue. A very nice and simple dessert.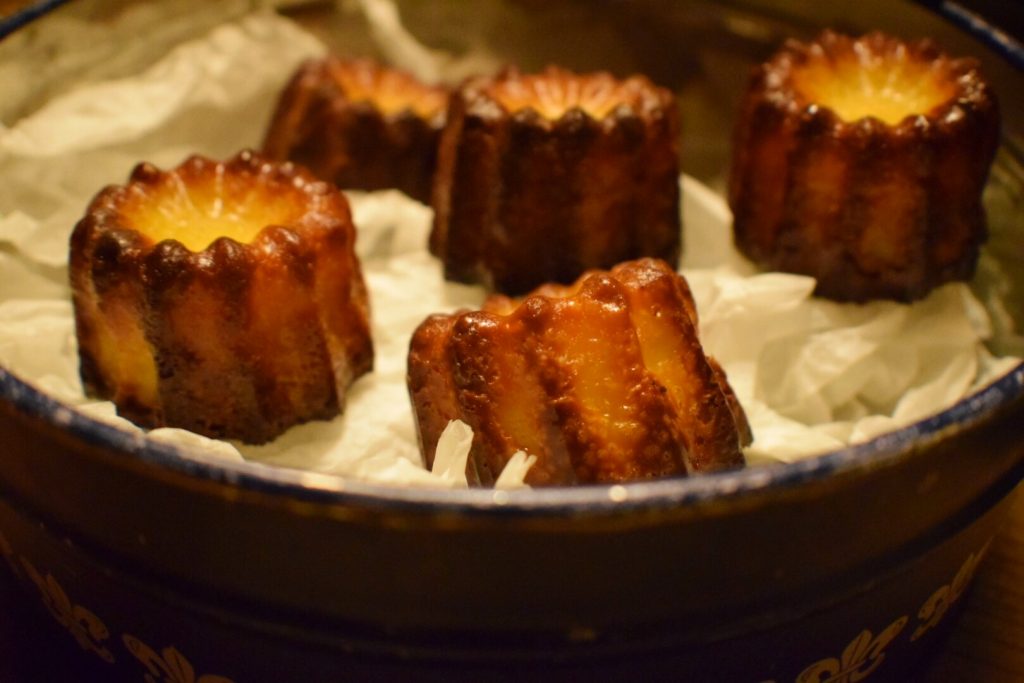 Canelés with a creamy elderflower center. A very French inspired dish which where the yummy factor was high and innovation factor low.
The setting for Noma under The Bridge is very different from the regular Noma, which off course goes without saying when it is located under a bridge with a communal table that sits 60 people with two servings at night. I liked the vibe where it was festive without drawing attention away from the food. All of the food was delicious, but nothing hit the level that Noma usually delivers with an extreme attention to detail. That I was actually OK with as the price is much lower. However, what I most enjoy at Noma is the amazing personal and attentive service. With 60 people at the time, this was off course not possible at all.
This combined with the setting where you fx have to use a "bathroom van" where you have to go outside, in the potential rain, the price point of 1300kr for what is basically a 4 course menu including wine is expensive even for Denmark. For half of that I could go to Barr sit inside a very nice restaurant and get the "normal Noma service" eating food of a similar caliber, which is presented in a spectacular way on your plate and not as part of a sharing dish.
For those people who have never tried to go to Noma and go to "Noma under the Bridge" and expect a sneak peak of the Noma experience I am sorry to say they will not get it which as a Noma addict kills me to have to write. If the price point was lower I would recommend it, but my expectations were just not met and with the very high standard of competing restaurants in Copenhagen, there are quite frankly just better alternatives with their other restaurants such as 108 and Barr.