I love destination restaurants. Restaurants where the surroundings and the journey there is part of the experience. There are a few of them around like Mil in the Andean mountains in Peru, Blue Bill at Stone Barns, Asador Extebarri in Basque just to name a few. Taubenkobel fits in nicely in this group.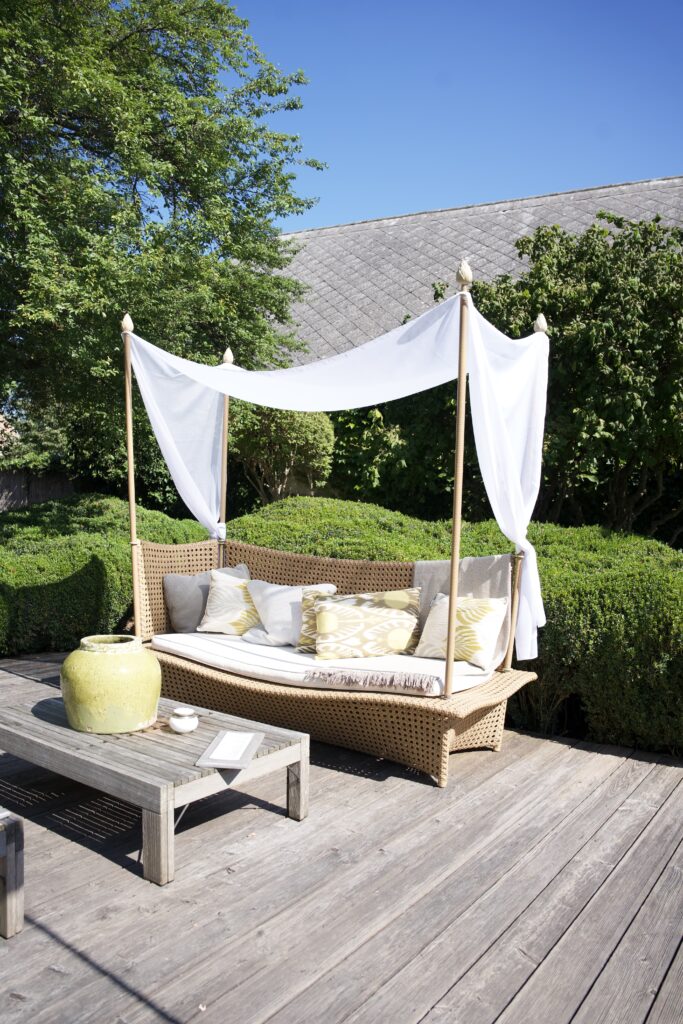 The restaurant is situated about 1 hour from Vienna in a small village with 1-2000 people. On the way there you pass by fields and forrest. Lots of the fields make some of the best wines in all of Austria. You would expect that the restaurant is located outside the village by it self, but in reality it is in the middle of it. Yet peace remains.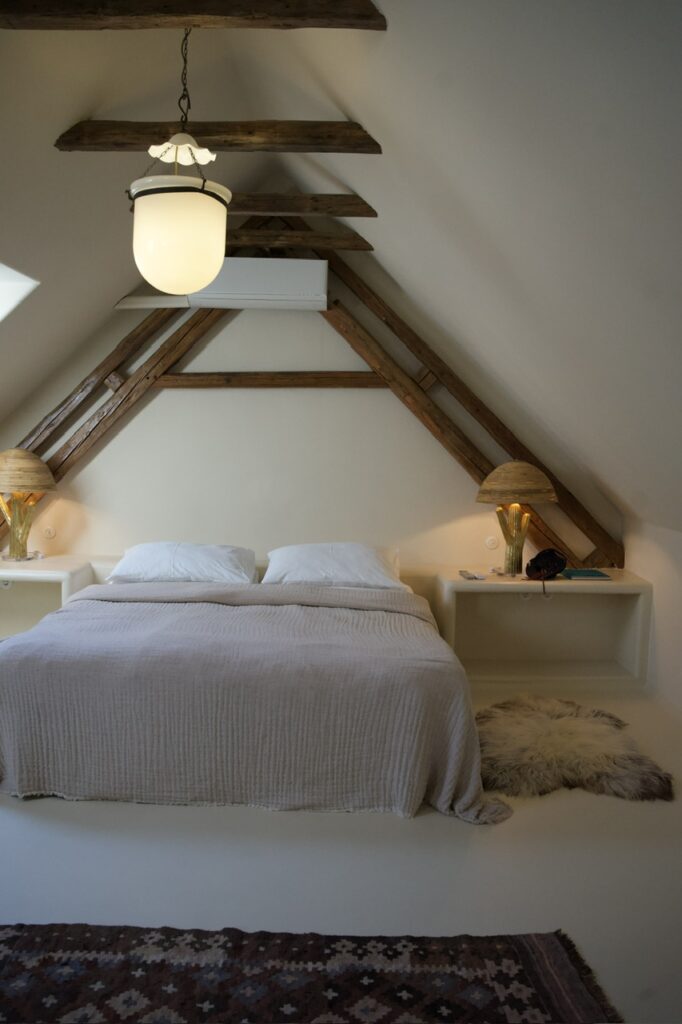 As it is a bit of a drive it is natural to stay the night in one of the rooms they have. By doing this you are guaranteed full relaxation either by relaxing at the small pond in the garden, drinking wine by the patio or walking among the wine fields. I did a bit of everything on my 2 days here. If you do stay the rooms are large, well designed in respect of the 200 year old building and very cosy.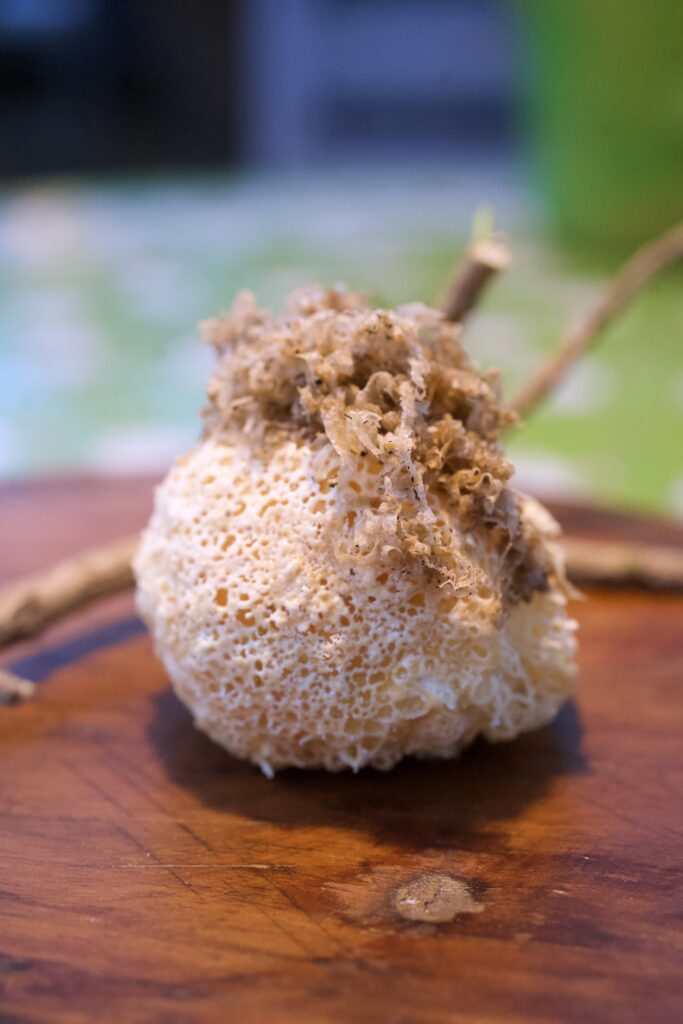 Dinner this lovely summer evening was on the patio. I would start the tasting menu with a snack of a crunchy airy potato with super fragrant summer truffle. A potent but balanced dish that had a nice balance of textures and flavors.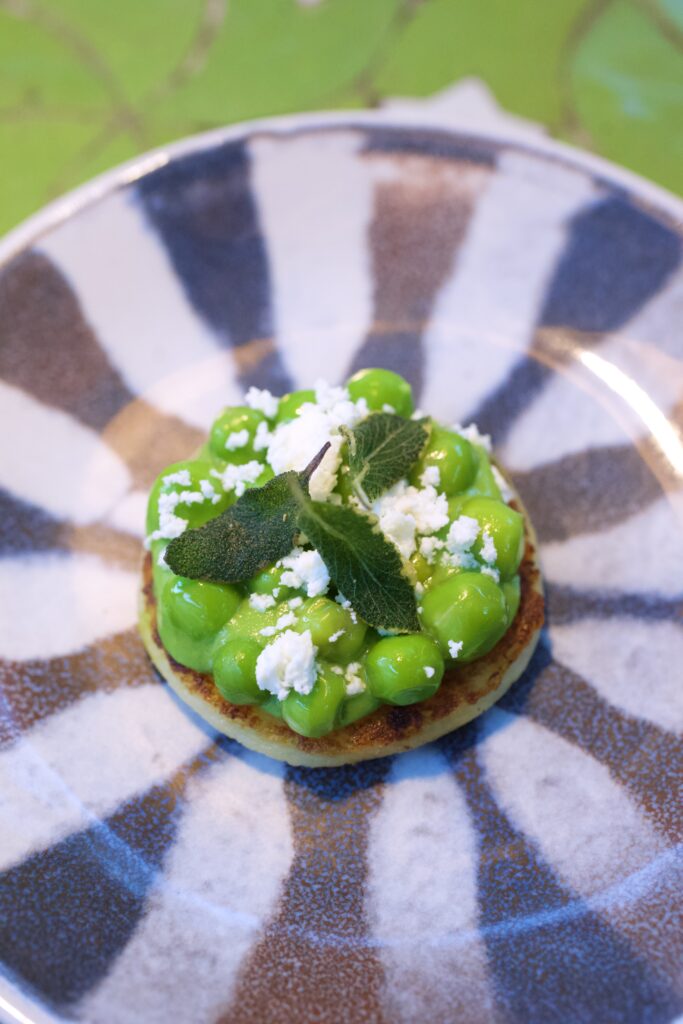 Another snack would arrive. This time a small piece of potato bread topped with fresh peas, fresh goat cheese and fried sage. A classic combination for a reason. The flavors works very nicely together. I also liked that it wasn't super small baby peas that were chosen as it could have been a bit too sweet for the dish.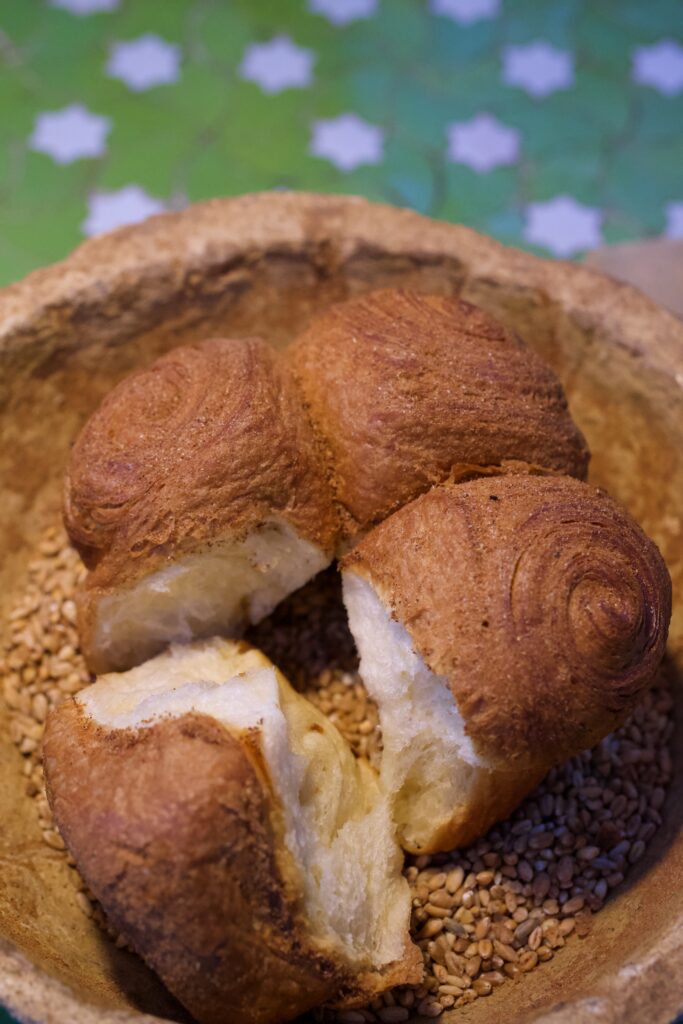 It has become common to have a separate bread dish. At Taubenkobel that is a onion brioche served with two kinds of butter; rare milk and brown butter. I am a sucker for brown butter and the two paired very well for an extremely rich flavor.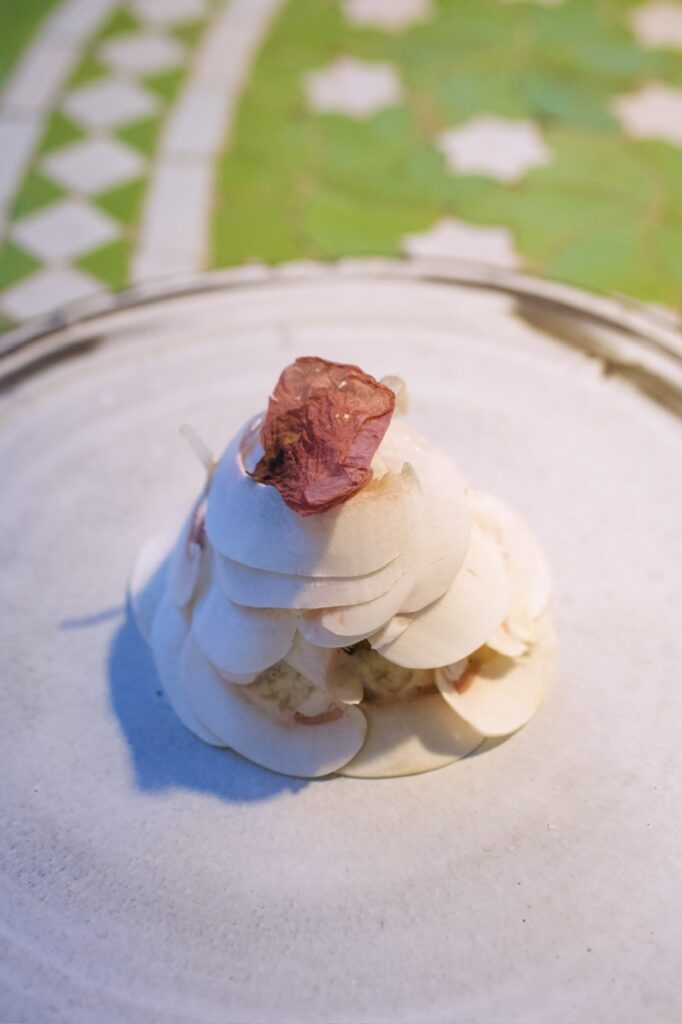 From traditional to more adventurous with this next dish. A poppyseed "cake" was served with thinly sliced white mushrooms. A nice dish with moderate sweet elements and the mushrooms was as delicate as required to not overshadow the dish.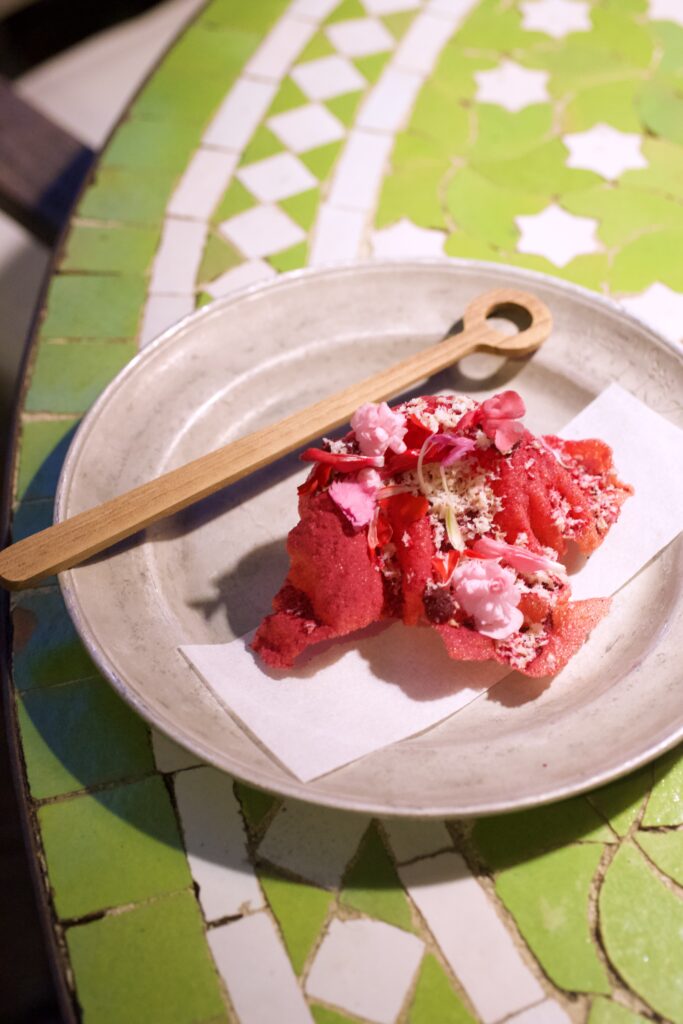 One of my favorite bites of the evening was up next. A beetroot crisp was served with a bit of horseradish and smoked eel. On the side a beetroot juice. All in all just a dish with very nice flavors that worked well together. The horseradish and the smoked eel gave just enough balance to the dish so it avoided being too sweet. Just delicious.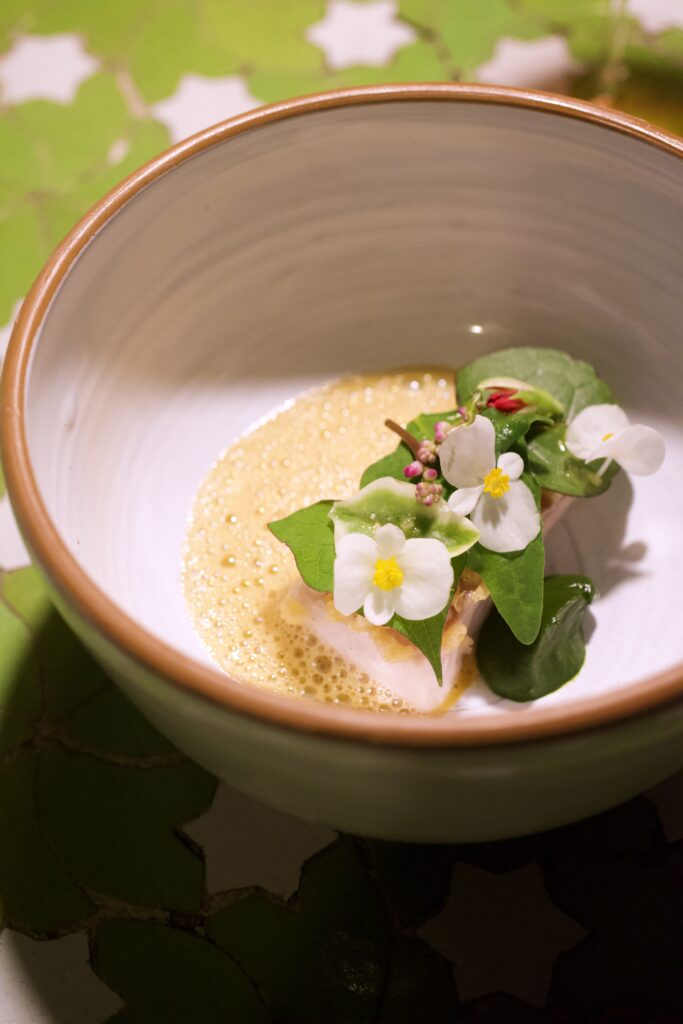 For the next dish we would have a bit of French inspiration with a trout served in a fried batter with lots of crisp vegetables and flowers, spinach pure and a classic sauce based on shellfish. Again classic combinations with small twists and just great flavors.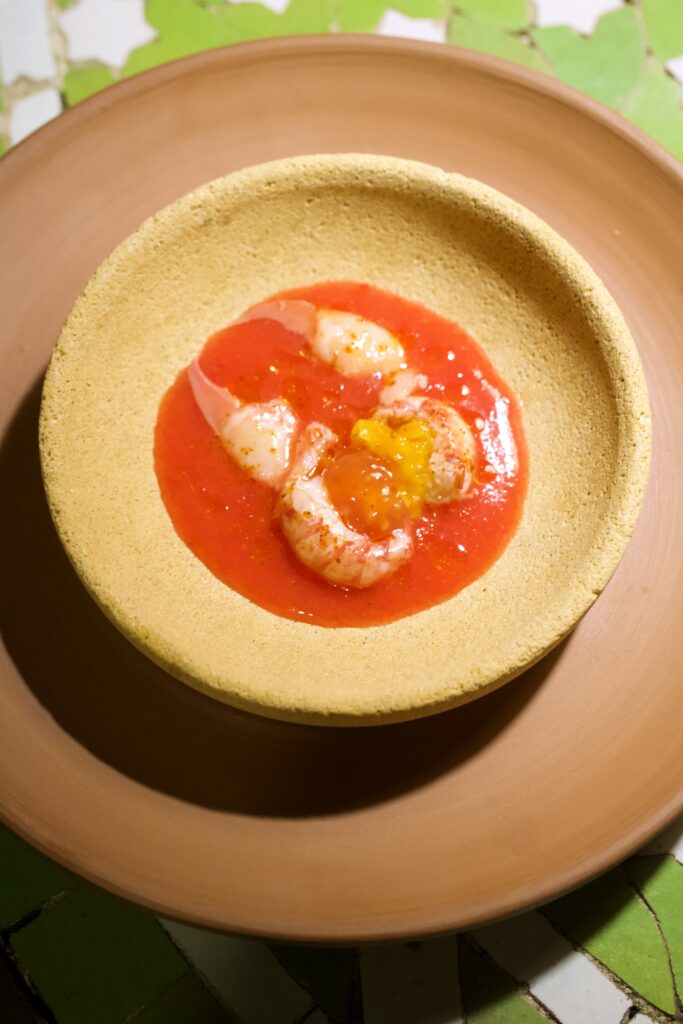 The next dish was the only one which I felt didn't quite hit the mark. Tomato "juice" served with espelette and crayfish. I liked the depth of the dish but I just found my self wishing that the crayfish would have been served warm and looking for something to balance it out.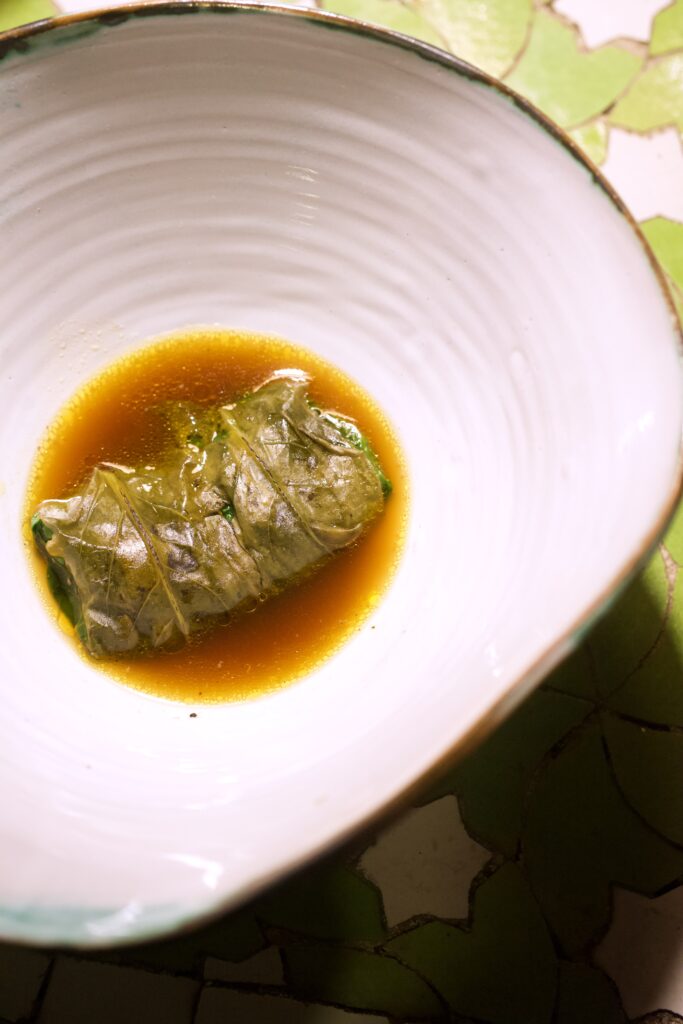 There is a big tradition for eating goose in this part of Austria. As Alan the chef is originally from France using the liver to make foie gras is obvious. Cooking it in a sorrel leaf and serving it with a stock made with vanilla and chicken stock is not obvious. It did however work and was very delicious. A dish neither to sweet or fatty, but just right.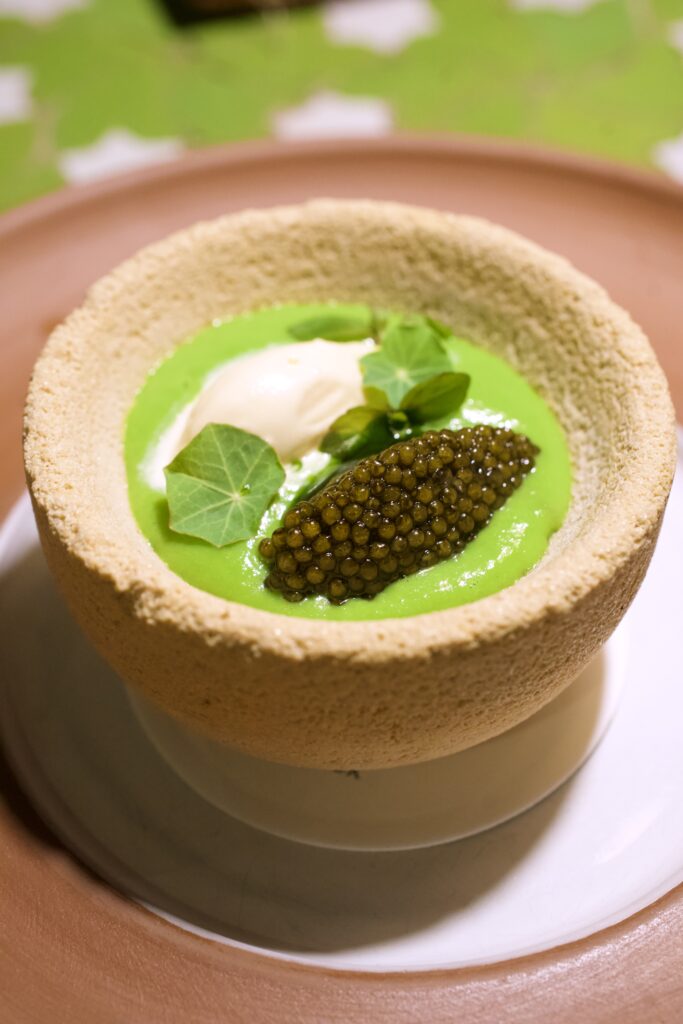 The next dish was probably my favorite and a dish of contrasts. A delicate pea pure was topped with caviar and paired with a rich cold beurre blanc. The last part added both texture and depth to the dish. A true summer dish but with more depth and umami than expected.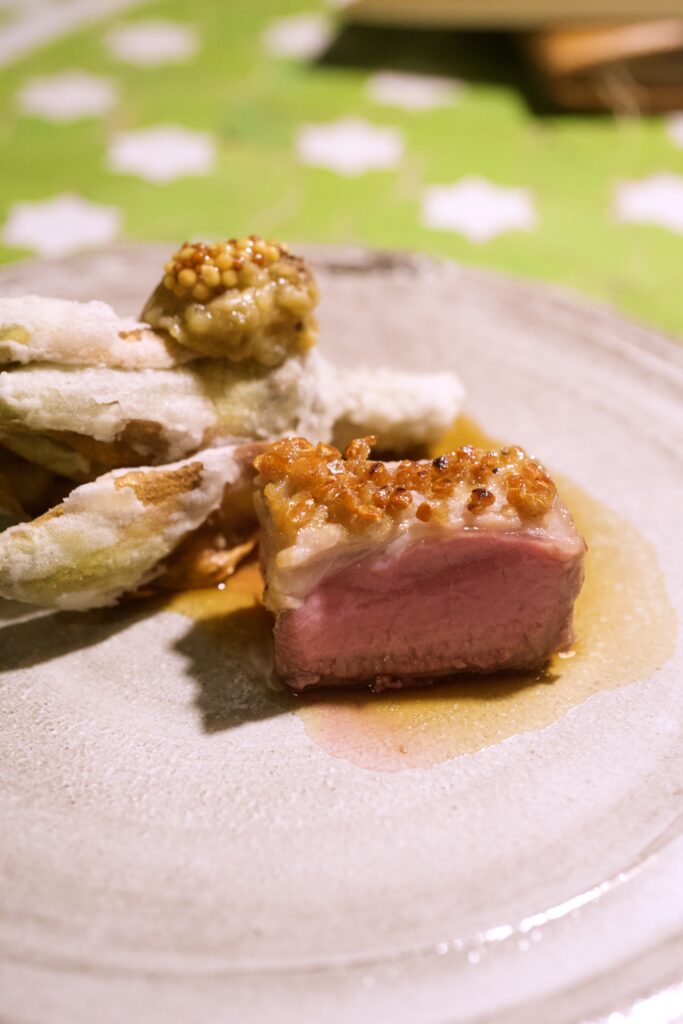 Lamb is one of those ingredients that divides people for its strong flavor. Some people can't eat it and others love it. I am one of the latter. Here it was grilled in the wood fired oven and served with a tempura artischoke. The lamb was red, juicy and tasted like lamb just like its suppose to.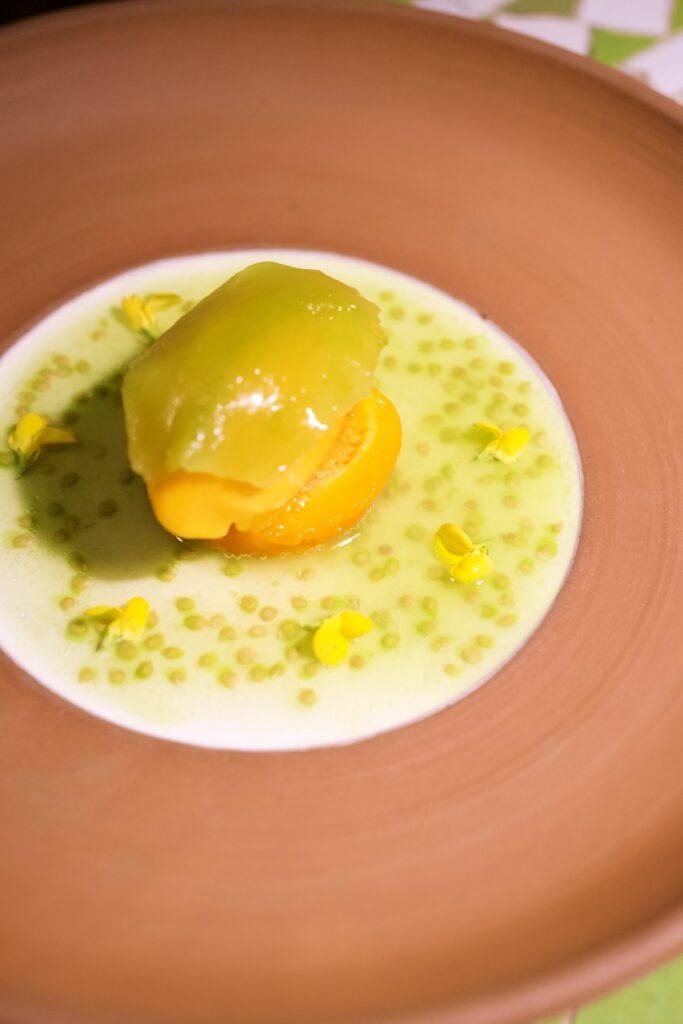 First dessert had an amazing green tomato as the main element. A tomato that I had also tried at the producer earlier that day in the sunshine. I loved it then and I loved it now. It had a slight hint of abricot which is why it was naturally paired with just that and meadow yellow sauce. A very nice dessert that was naturally not overly sweet.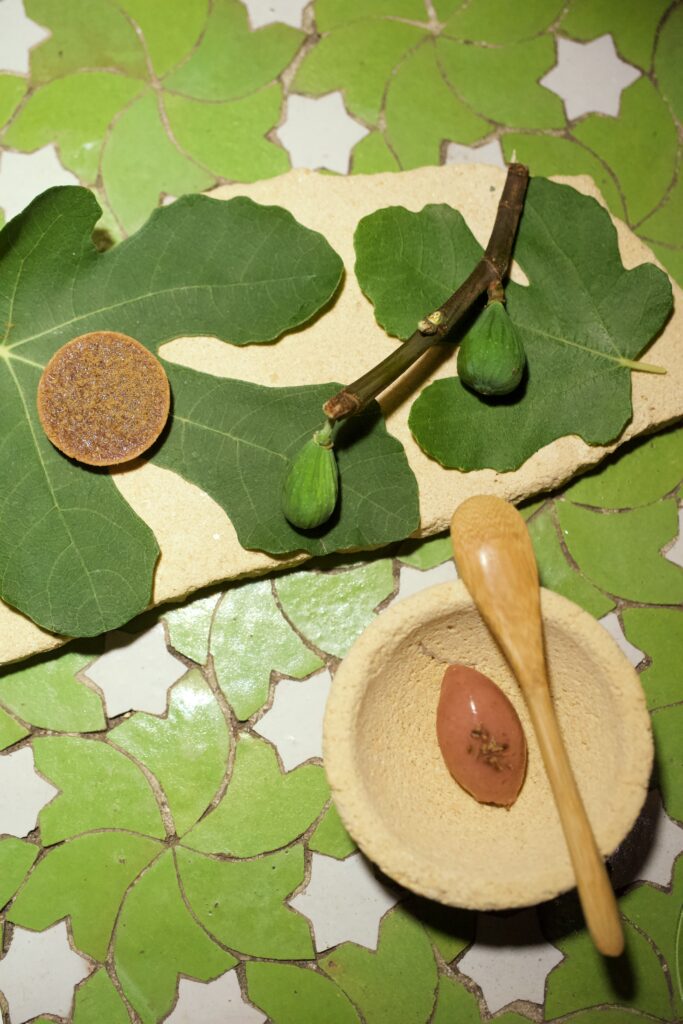 Fig treas are found everywhere in the area even in the garden of Taubenkobel. It was therefore natural that the final dessert would feature just that. The tarte was paired with a chocolate and anise ice cream. All in all a very nice ending to a great meal.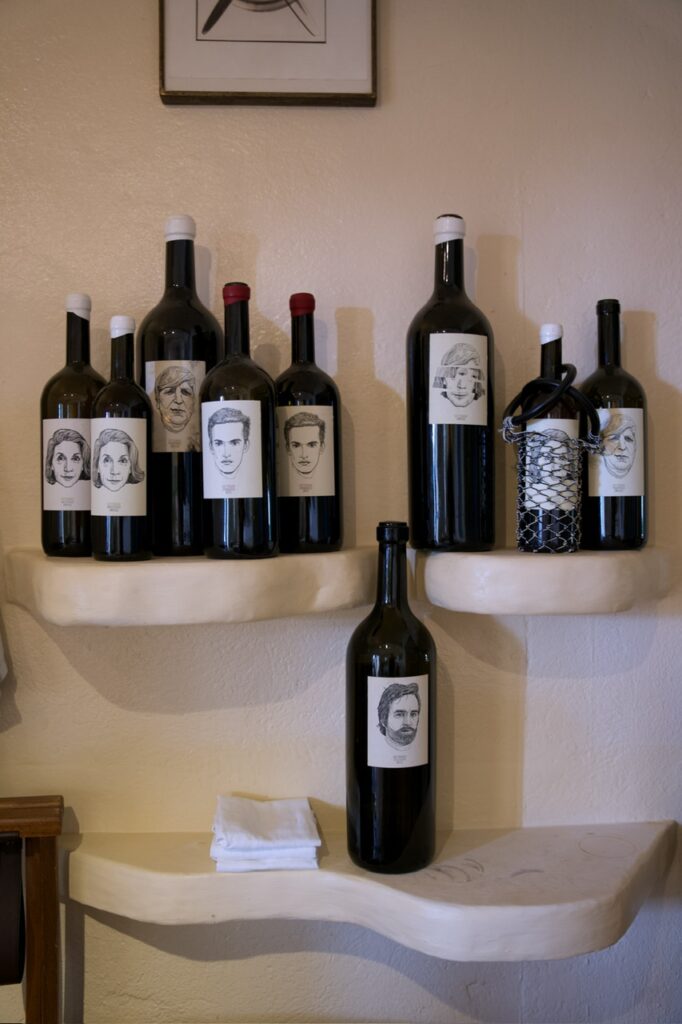 The wine pairing was dominated by natural wines and a majority of them from Austria and especially the family winemaker Gut Oggau which is another reason for visiting as they naturally get a large allocation. Especially of some of their smaller wines that can be hard to find elsewhere. They do also have a great selection of alcohol free "wines" for those having to drive back to Vienna the same night. Sebastian the sommelier end paired the wines very well to fit each dish whether it was a non alcoholic or the regular ones.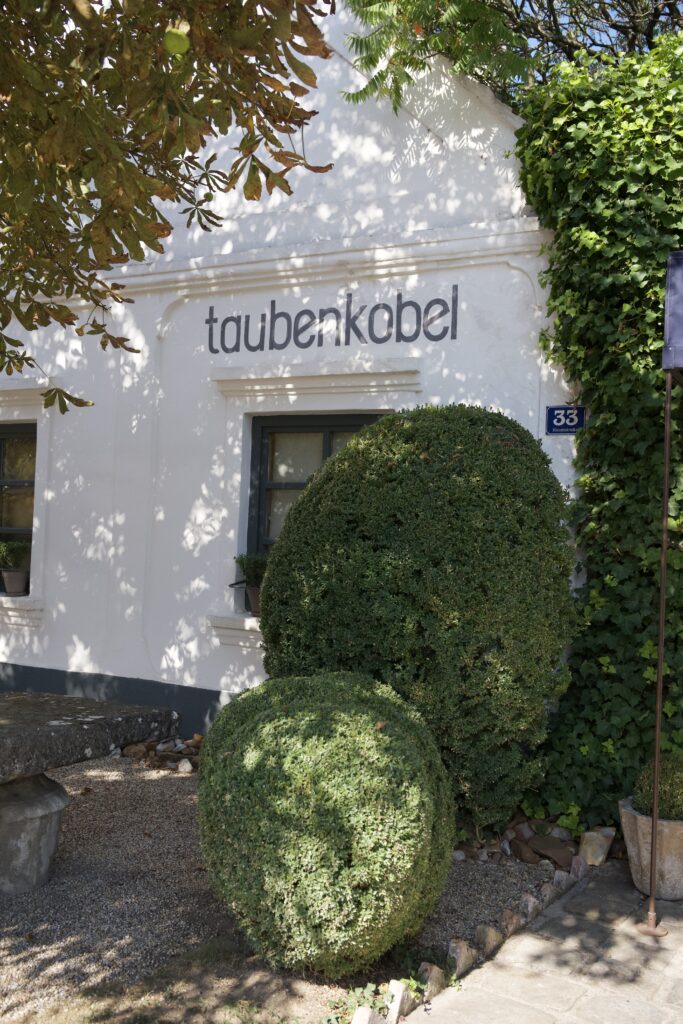 As I mentioned in the beginning Taubenkobel really is a destination restaurant. The drive through the countryside, the 200 year old building, the location in a very small village and finally being run by the same family for almost 40 years is all part of what makes it a great experience. The latter you really feel in the hostmanship from everybody at the place whether being a waiter, sommelier or Barbara as the main host. They have an approach that at least for me made me feel like they were inviting me into their home which for Barbare also almost is the case. One of the things that I loved was that on my two days there I was just asked once or twice if I preferred still or sparkling water and after that they all knew. This regardless if I was eating at the main restaurant, the bistro or breakfast. That's very few restaurants that is capable of that.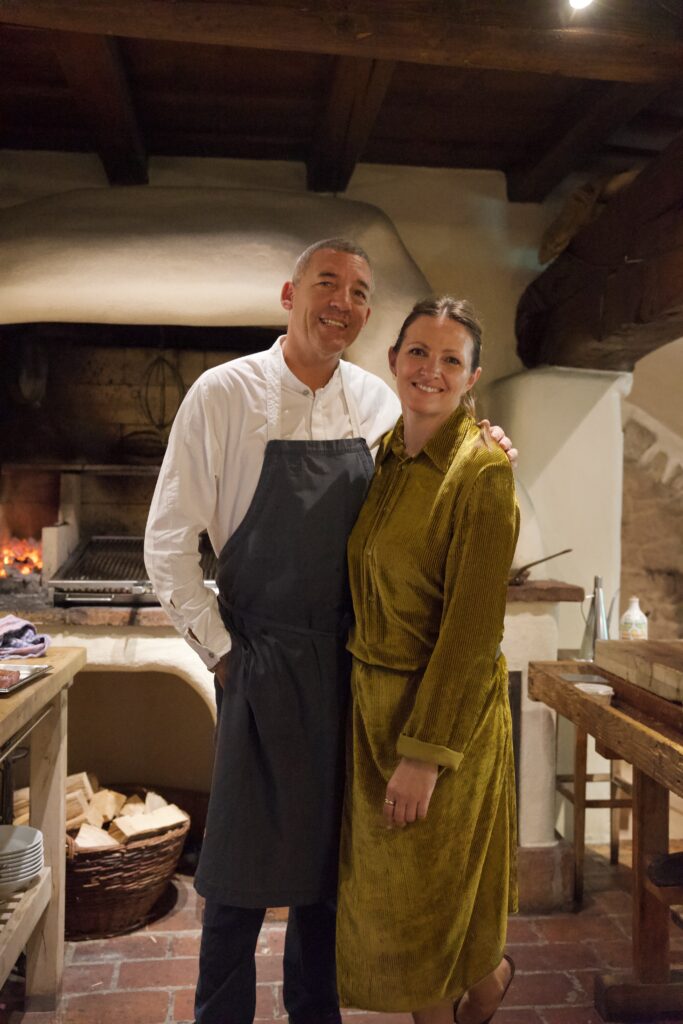 With experience from fine dining restaurants in both France, Spain and Austria the food of Alain is very tasty. Don't expect wild experimental food, but food suitable for an old restaurant in the countryside. This means comfort food but executed well with just the right amount of techniques so that it feels comforting but never old which to me is a very positive thing. The restaurant also has a wood fired oven which I would have a shorter menu from on my second day here. A cooking method that I love but also one that I would have loved to see them use more in the regular menu.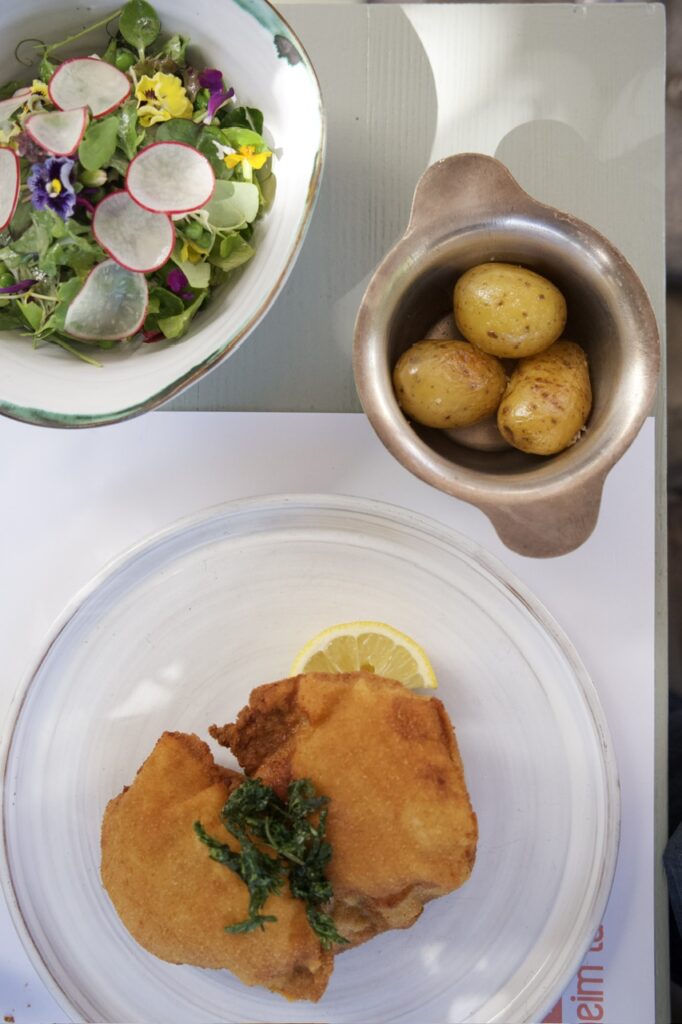 As I mentioned in the beginning I do recommend staying 1 or 2 nights in one of their rooms. The breakfast is very delicious, a lunch at their bistro with super classic delicious Austrian food is well worth it and lounging around is just very relaxing. So all in all 2 great days for me together with Taubenkobel.
My stay at Taubenkobel was sponsored by the restaurant.
Practical information
Website: https://www.taubenkobel.com/
Menu: A la carte and tasting menu
Head Chef: Alain Weissgerber