Jonathan Berntsen who has been the owner and head chef of Clou for many years and retaining a Michelin star for 6 consecutive years decided to close Clou and move his creative forces to the posh neighborhood Hellerup. In a classic villa that has housed both a pharmacy and for a whole 3 weeks a pizza place that was closed due to Covid he has now opened The Samuel. The restaurant is named after his son and having visited the very small restaurant Clou it is obvious that the new space will give Jonathan much better opportunities to unfold his potential.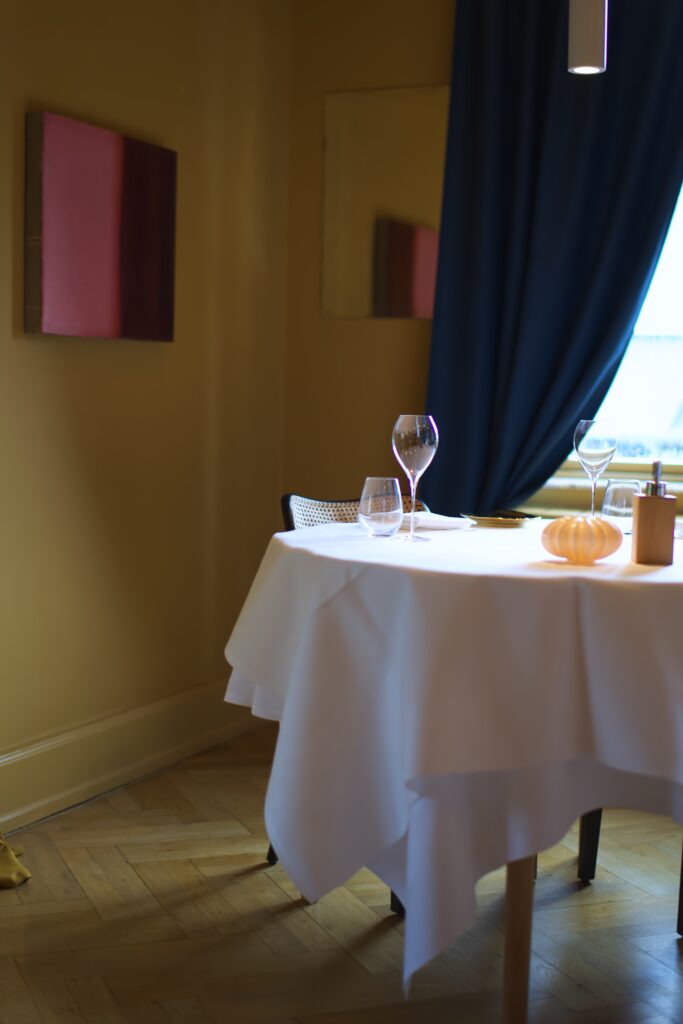 I was lucky enough to visit the restaurant at opening night after the second lockdown in Denmark which felt quiete surreal as the restaurant actually opened just 3 weeks before the lockdown so it was almost like opening night. At this point it was only tasting menu but with an amazing terrace I am sure that a la carte will be available once the Danish summer hits and the team is completely up and running.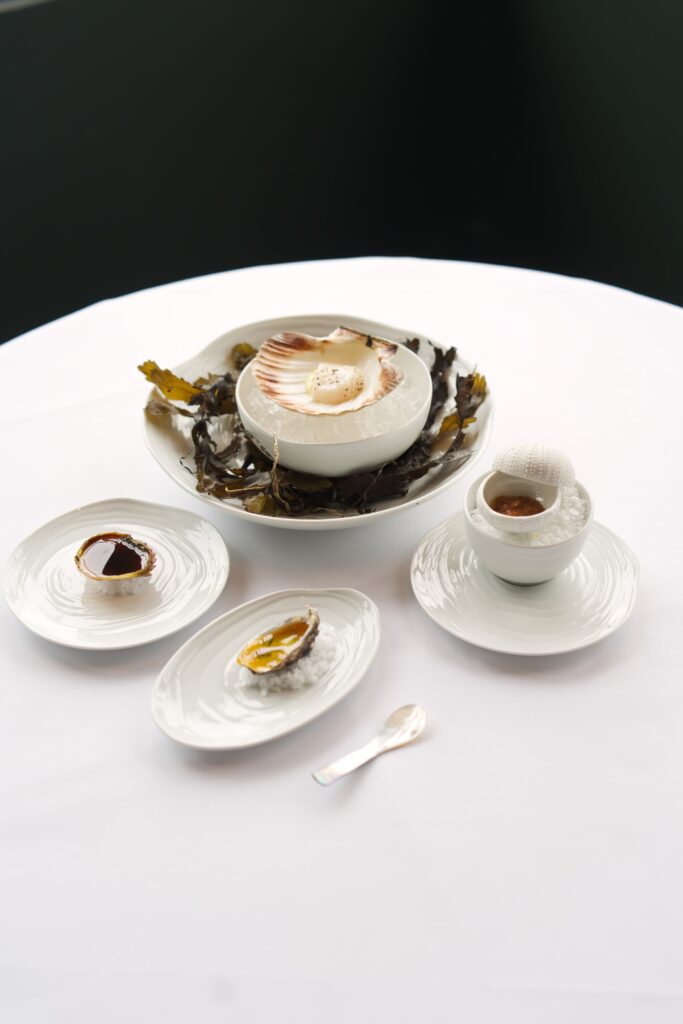 The menu started off with 4 snacks that in so many ways defined the meal: luxurious ingredients, beautiful presentation, a great understanding of combining flavors in new ways and a wine pairing consisting of classic wines in amazing vintages and all of them old. The 4 snacks were oyster with passionfruit with just a hint of olive oil, a raw Norwegian scallop with its own sweet jus, a pickled sea urchin and finally a jello made of beach crab bouillon.
My personal favorite was the oyster as the combination of the sweet passion fruit which I just generally love and the salty oyster just worked very well and was to be a brand new interpretation of raw oyster.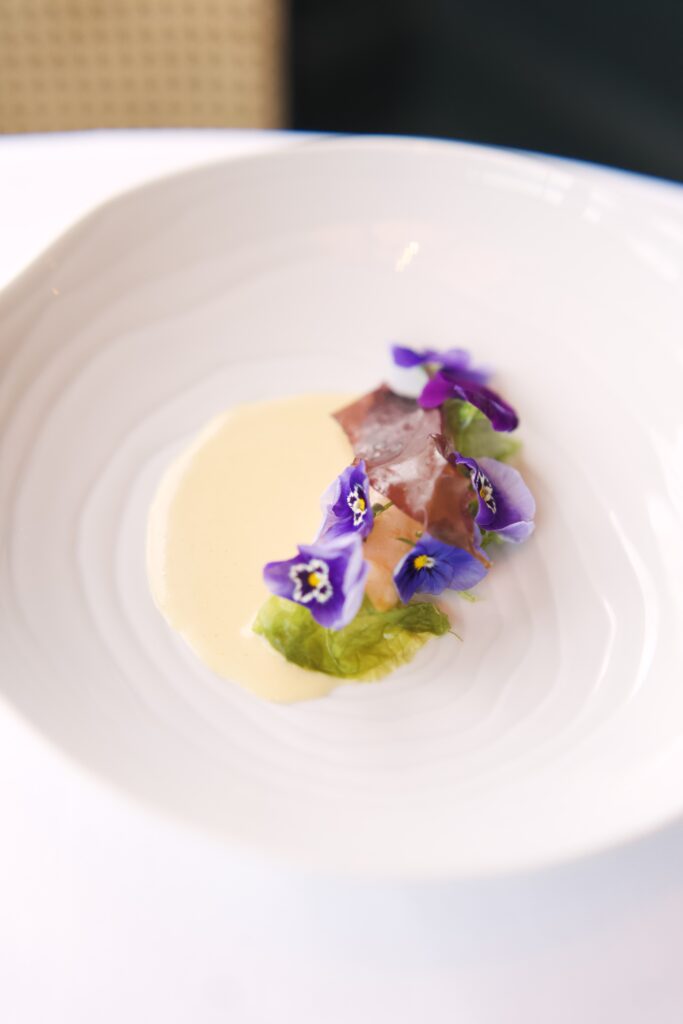 Staying in the ocean a BIG langoustine was presented with the most delicious beurre blanc which had a bit more acidity then normal with a very delicate texture. Flavor wise just delicious and with the addition of the flowers it was also just a very beautiful plate that when placed in front of you, you just knew that you were going to love it and so I did.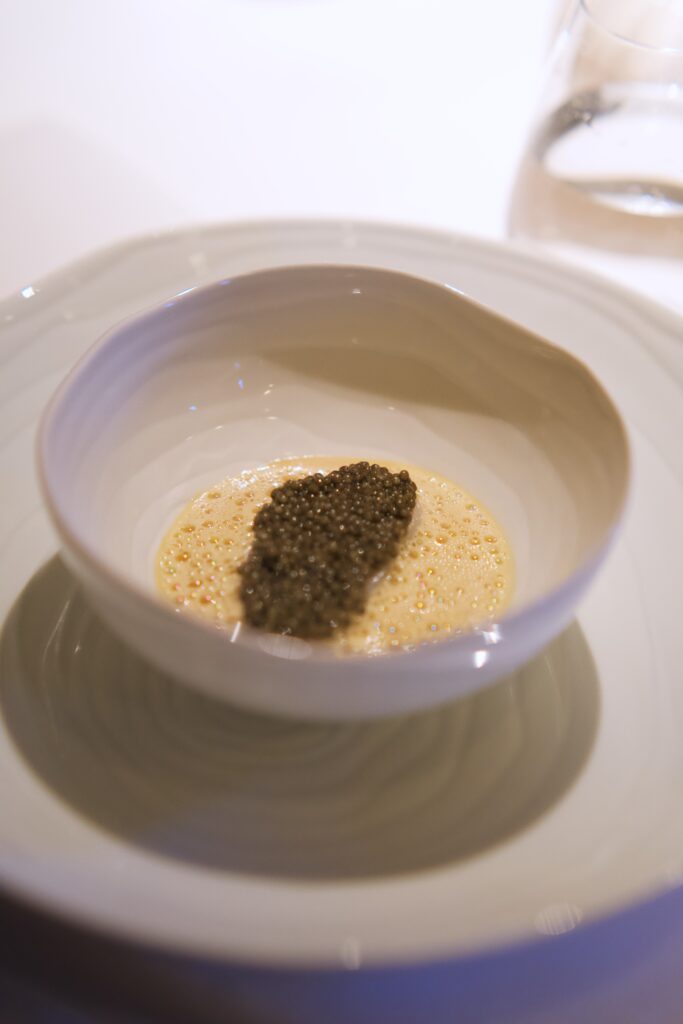 From here we moved to the first caviar dish of the evening. I think its only fair to say that the combination of caviar, cod and a lobster bisque is nothing new and it really doesn't have to be when it is this good. They chose a soft Beluga-Sevruga caviar that complimented the cod perfectly. Just smooth and delicious.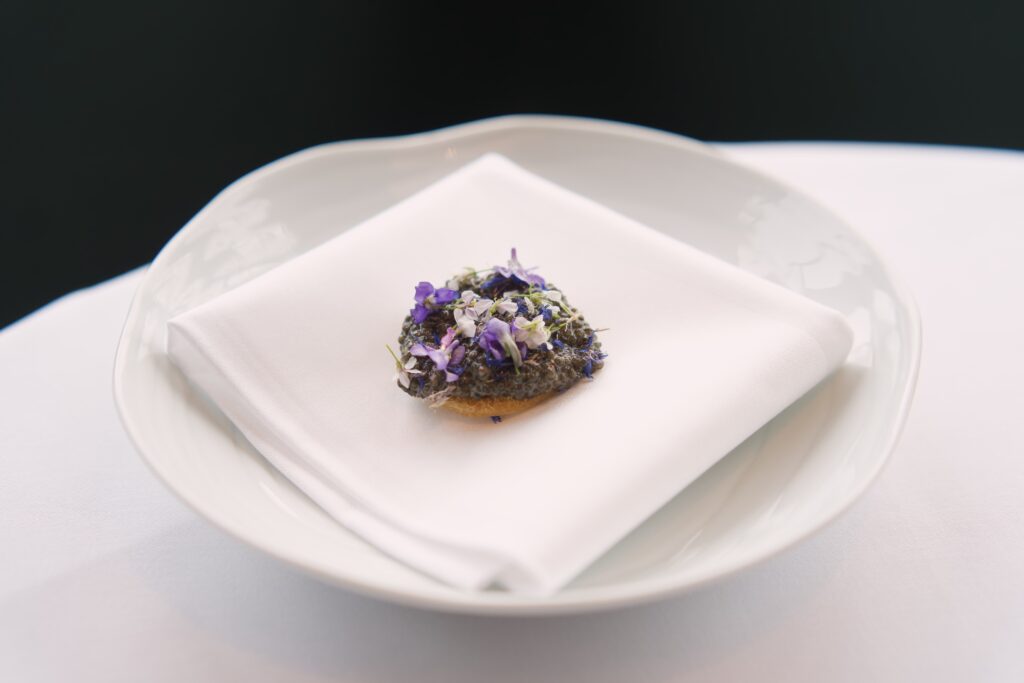 I have never thought I would bring myself to write this but with the next dish the flavor of caviar was also too dominant, but that was actually the case in this dish. A very powerful Ocieta caviar on toast where the sheer power and saltiness of the caviar overshadowed the other flavor components. I would have preferred a more subtle or just less salty caviar to create a more balanced dish but at the end of day I can't really complain about eating that generous amount of great quality caviar.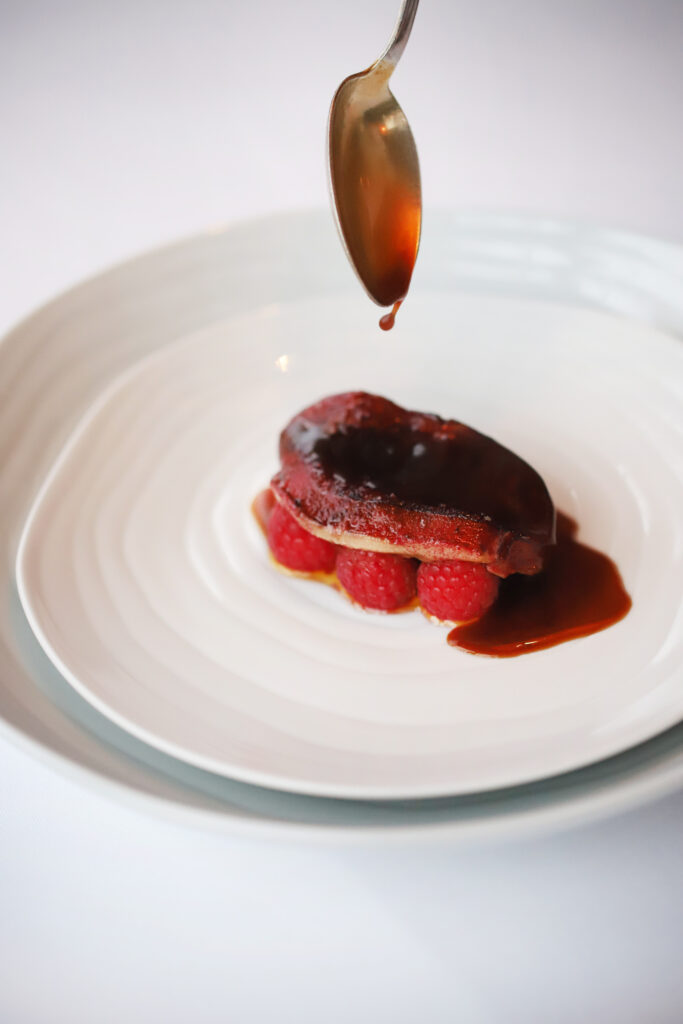 Goose foie gras with fresh and dried raspberries was next on the menu and f…. was it good. To begin with it was just such a sweet, fatty and delicious piece of foie gras and the combination of the two forms of raspberries had such a great amount of flavor that it was equally "strong" to balance out the foie grais. Of course, also bound together by a slightly sweet sauce that unfortunately did not come with just a small piece of bread to be used to soak up every last bit of sauce as it was a great shape to leave it on the plate.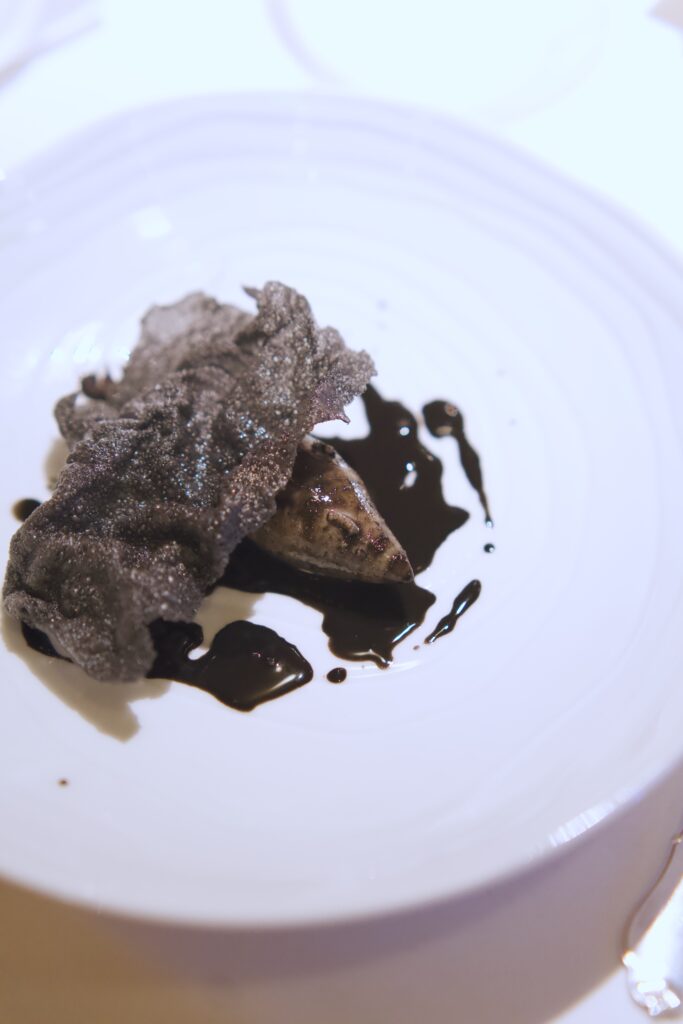 The squid Pollock – which to me is a fancy name for squid with a sauce places randomly on the plate, but then again when its good it doesn't really matter what its called. A squid stuffed with brown rice that had been bones of an Iberico ham. 3 ingredients that goes well together and it gave very nice depth to the dish.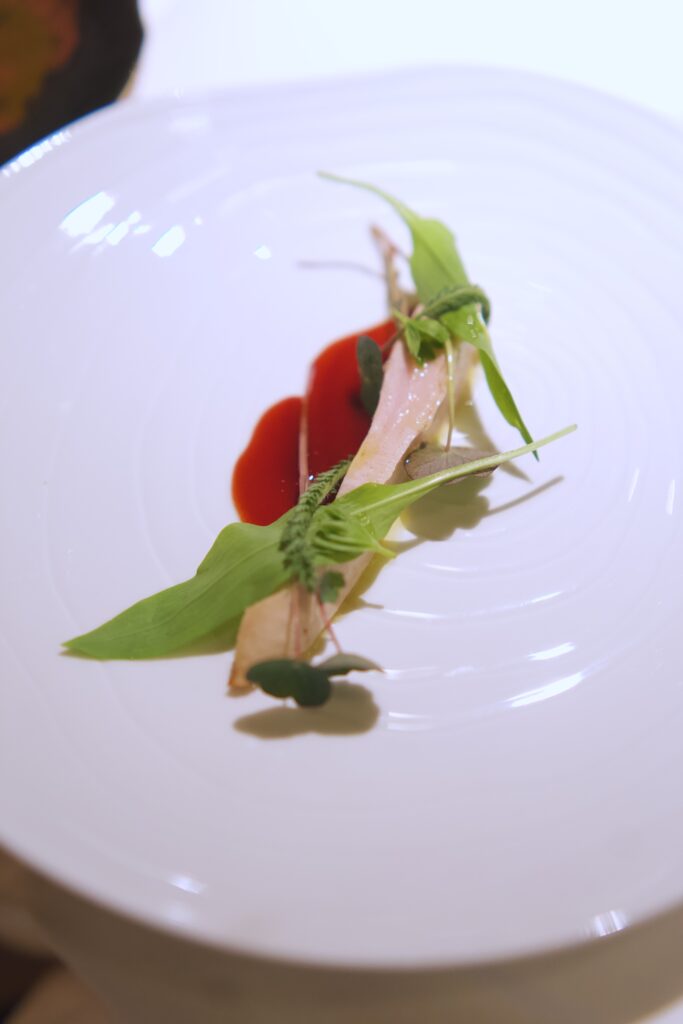 Sauces had been a recurring element in the menu and would be so again in our final savory dish. A small piece of guinea fowl breast with a sauce made with just a bit of strawberries which gave an amazing fresh and different perspective to the dish was served together with a small serving of guinea fowl where its flavors reminded me of a blood sauces when it's done well. This was truly a dish of yin and yang, masculine and feminine or delicate vs. powerful. Both elements delicious on its own and as a combination.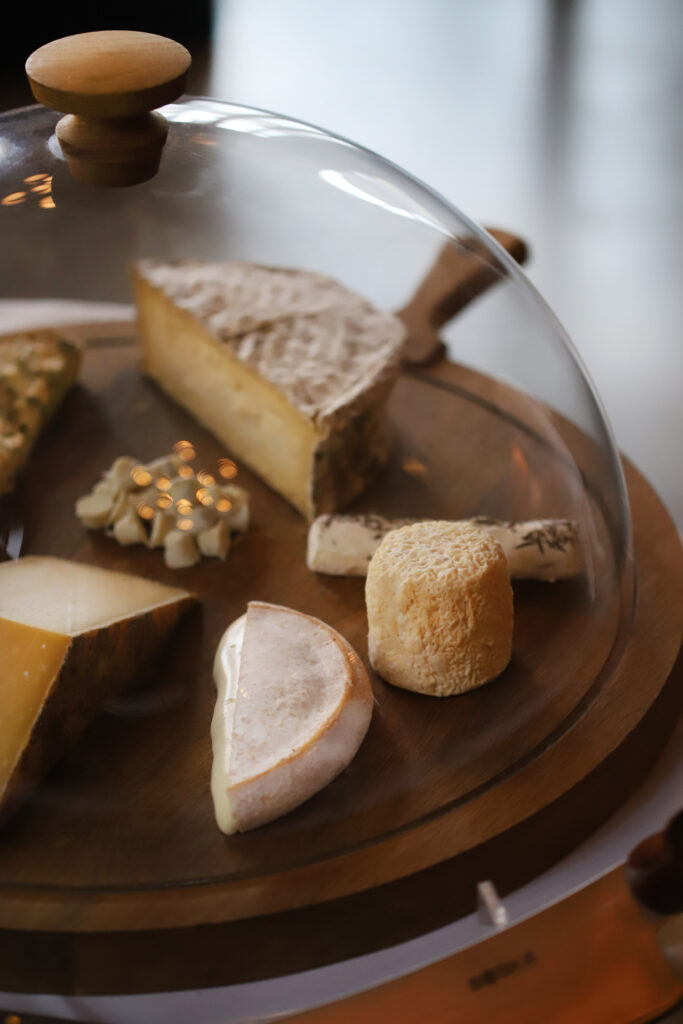 Cheeseserving will always put a smile on my face when its good quality but will neither blow me away and this serving was no different. All high-quality cheeses but I guess I just needed either a marmalade or something similar to put me into the food coma that I had been in at so many dishes up until now.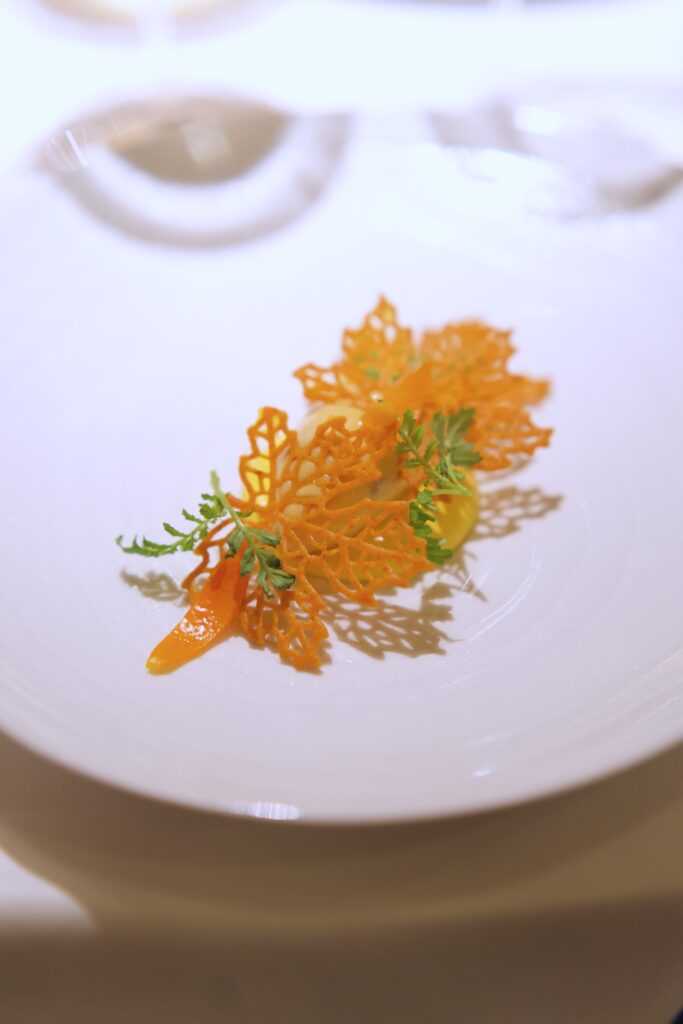 As a first dessert the orange was front and center supported by an almond ice cream and saffron chips. A dish that was very intense in the orange perfume like flavor but that I assume was also the point.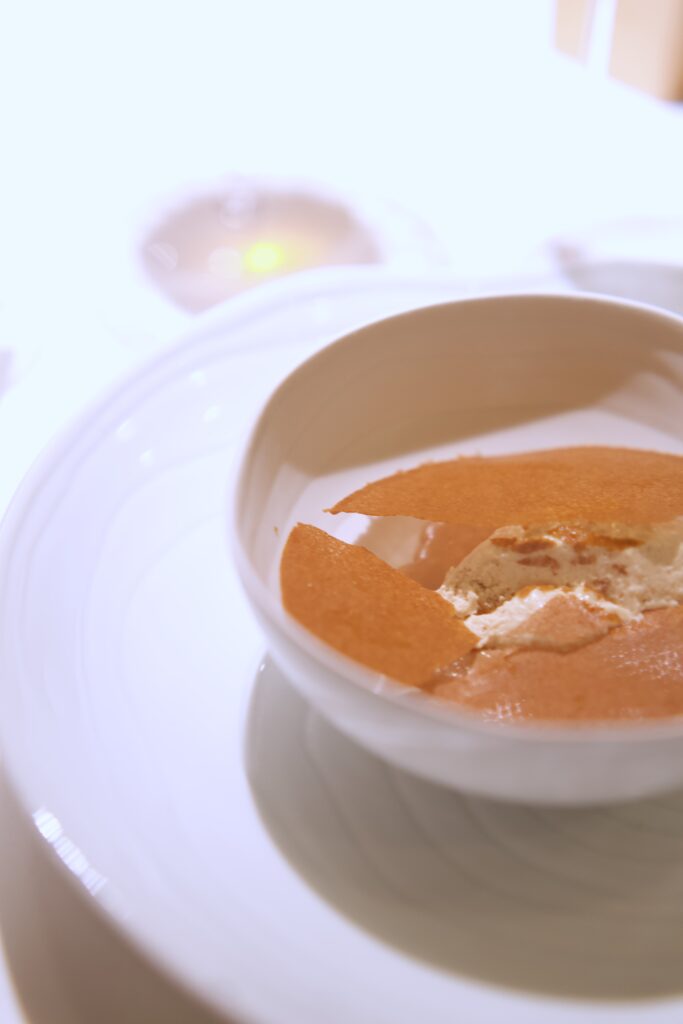 To finish the meal we were to finish with a classis dessert from Jonathan. He calls it "The dessert that won the Copa Jerez". I call it a super delicious dessert where I absolutely loved that great quality Piemonte haselnuts was the very heart of this dessert. Just delicious.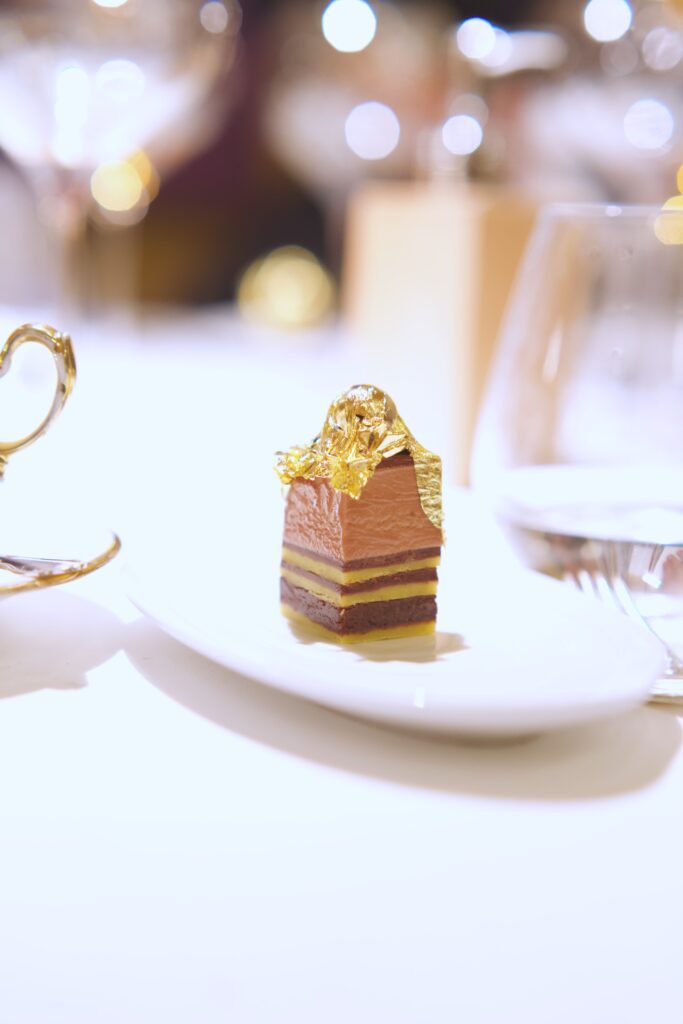 Delicious is also a great a very great way to describe the 8 layer chocolate dessert that was to finish our evening at The Samuel. Calling it a cake could possibly be an overstatement as it in shape and size felt more like a petit fours but I can't really say I was hungry at this point so its size was perfect and so was the chocolate in its small delicate layers beautifully separated.
It was truly a meal that from start to finish put a very big smile on my face. To me the most important for a restaurant is that it delivers great flavors, only after that I look for techniques and presentations and The Samuel truly does that. Based on great product Jonathan brings great deliciousness to every dish without overcomplicating or overthinking the different elements and this "simplicity" and well just VERY good craftmanship I have to admire. A big part of that smile is also because of one of the best wine menus I have ever had. From start to finish the sommelier team brought out outstanding classic wines with a lot of age. One wine even older than me which happens only on rare occasions and something that I think will happen less and less. The full experience stands at about $600 so it's not a cheap meal but definitely worth every penny especially considering that the wine menu should in all fairness be compared to an upgraded wine menu at similar restaurants.   
In all fairness and transparency, I was invited by the restaurant, but I would have loved it either way.
Practical information
Website: The Samuel
Head chef: Jonathan K. Berntsen
Menu: Tasting menu only
Price: $600 for the tasting menu including wine
Location: Hellerup (Denmark)