Kjolle and Pia in particular has long ago stepped out of the shadow of Central and Virgilio. With a menu mixed of staples and new dishes it's a great restaurant for both new and repeat customers.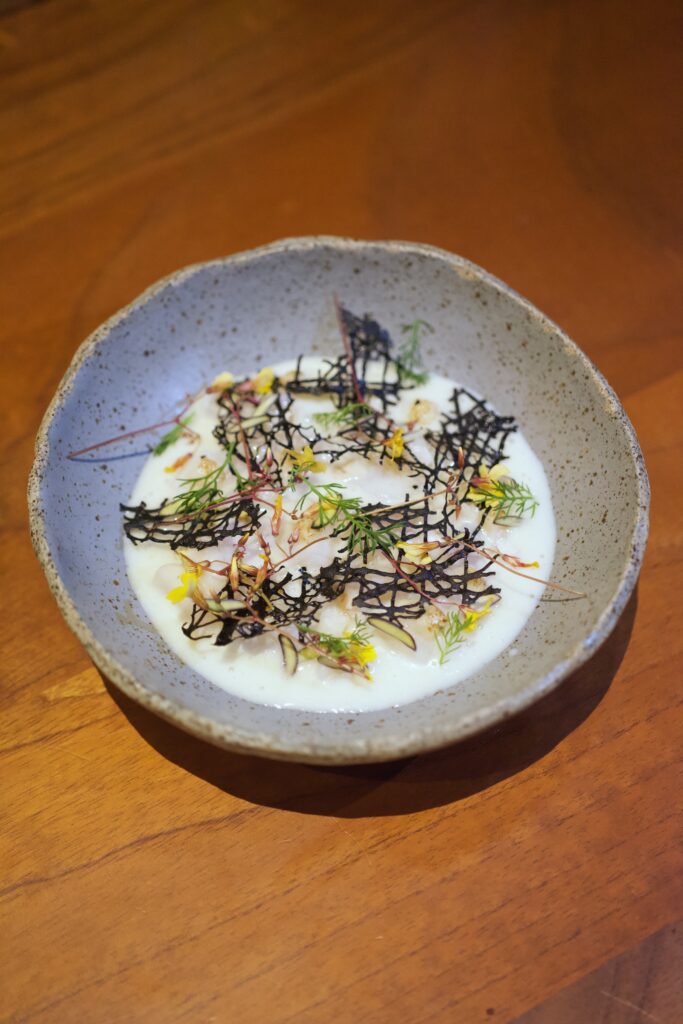 We would start our menu with a scallop ceviche served with a leche de Tigre in incorporating the Amazonian fruit pakay. One of my all time favorite dishes and this time with a new crunchy element which just made it even better.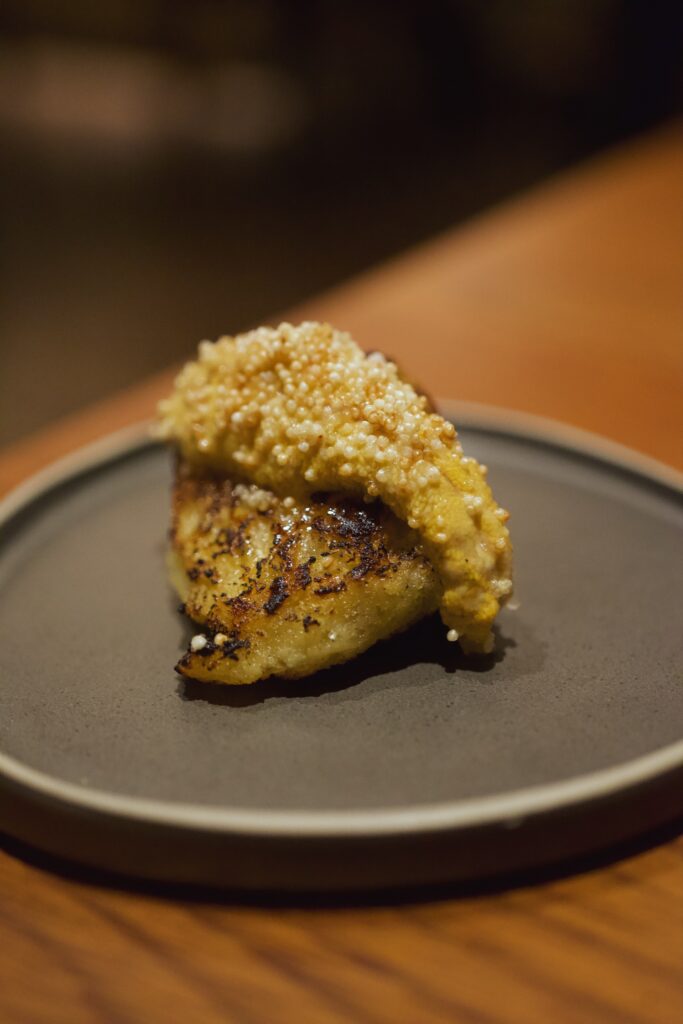 To flex her creative muscle Pia now served us a cold uni topped with crunchy kiwi and a grilled brioche. A dish that showed both creativity, technical skill set and such a great understanding of flavor. Just impressive.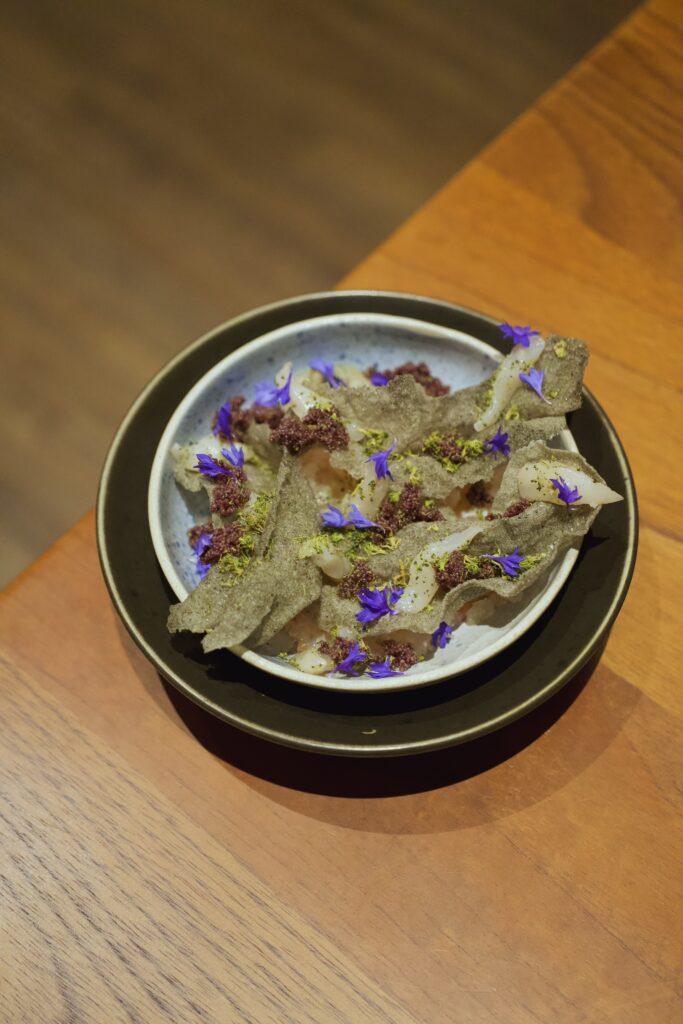 We would continue with another ceviche. This time with shrimps and lots of crispy textures and kiwicha distancing it self from the classic ceviche. Beautiful and delicious.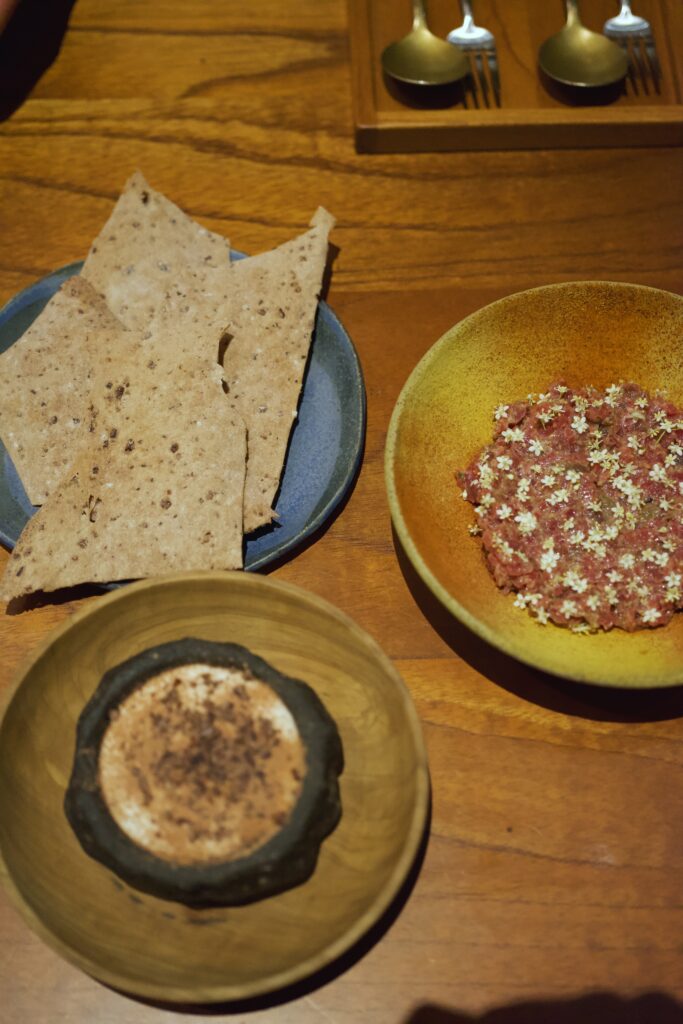 Tartare with cacao muchielage and creme a cacao crisp is a combination I have never tried before. Such a great and fresh combination. The sweetness and fruityness of the cacao put a completely new spin on a very classic dish and it really worked.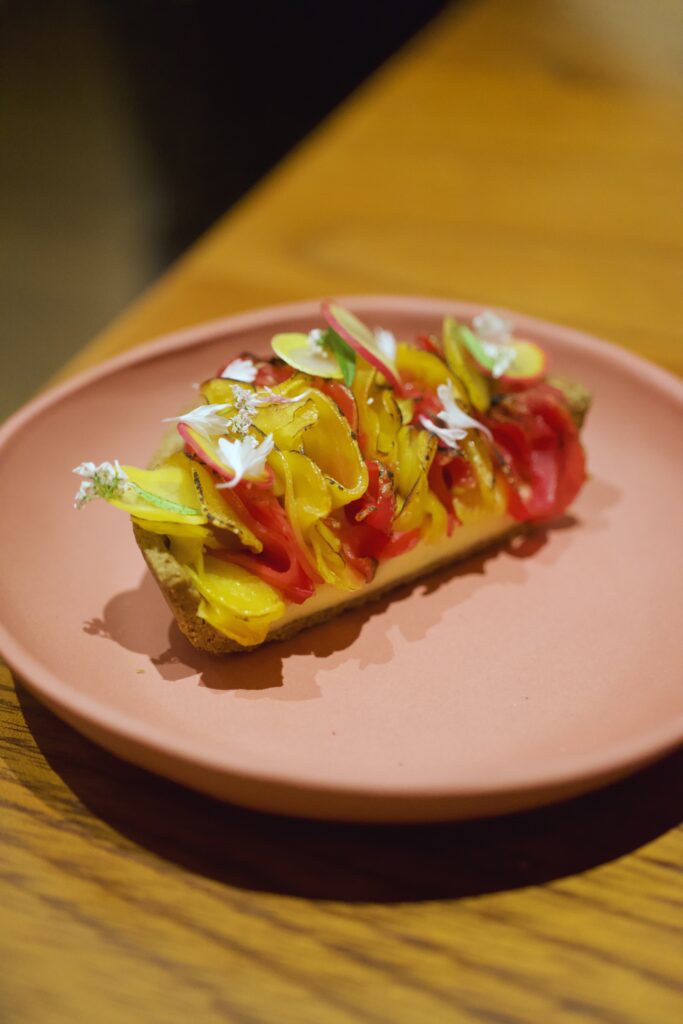 I have a both spoken and unspoken agreement that this next dish is never to be taken of the menu. Likewise any guest that I bring that does not like this next dish are not allowed to state any such opinion. A dish that I have loved since day one and never gotten tired of. In reality it's a simple dish. The tuber olluco is sliced thin, lightly pickled, served on top of a tarte, then grilled a bit. Nothing more. It is however a dish of so many different flavors coming together in the most perfect marriage.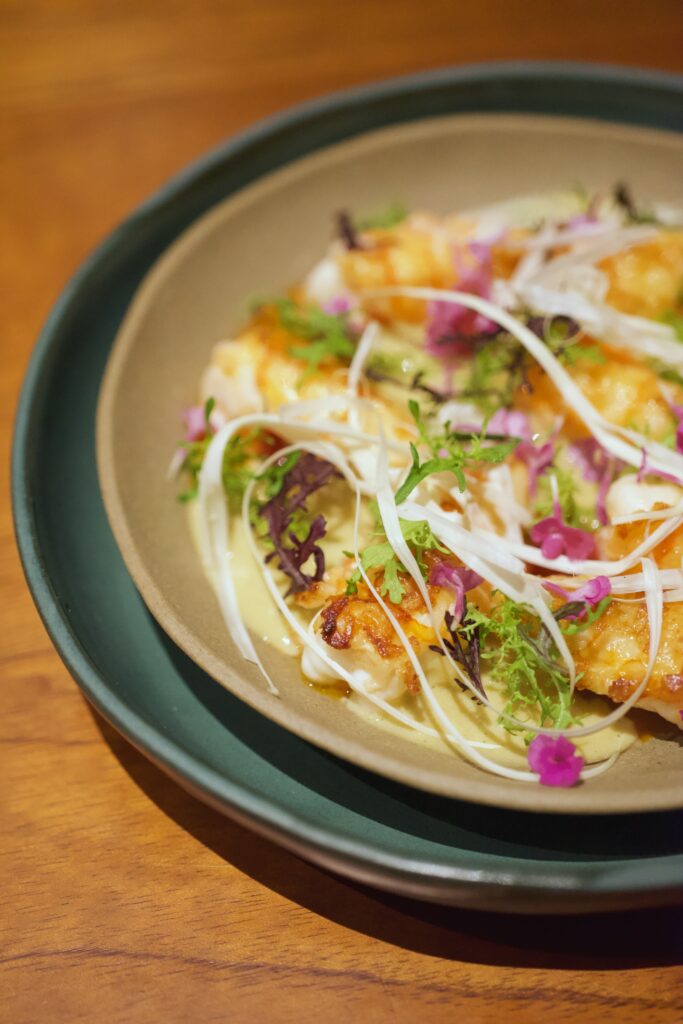 Camarones (a big Peruvian prawn) served with heart of palm and cecina (a spice from the Amazon) gave a great curry like flavor. A dish that was a favorite of the table. It looked simple but it held so much flavor.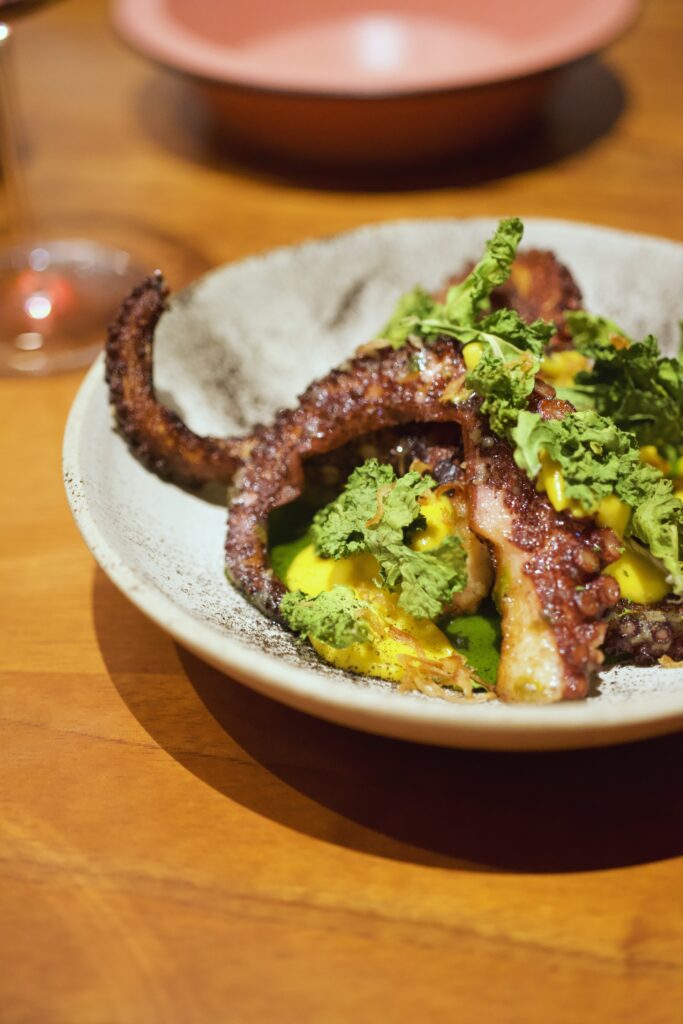 Pia unlike many other fine dining chefs are not afraid to serve big sharing dishes as we would experience in the mains. Perfect grilled octopus with crispy kale was yet again delicious. Pork belly with pure or led tubers served with lots of oxalis was simple but delicious.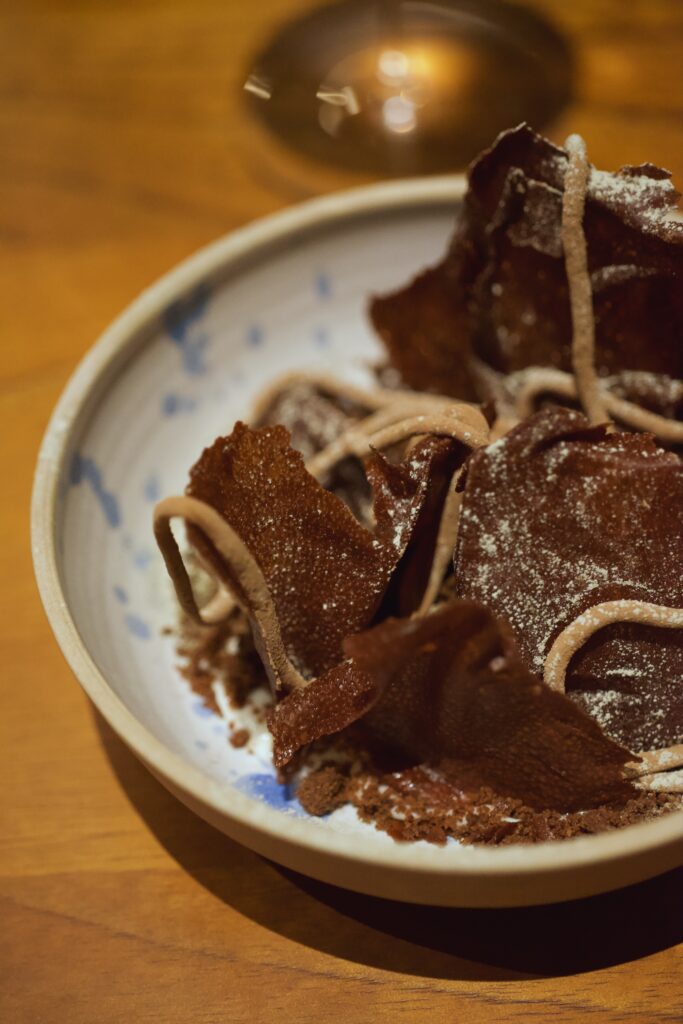 At this point even though we were 4 people to share all of this we were completely full. For dessert naturally we would have cacao in different variations as well as a personal favorite. The brioche covered in a bit of sugar before grilling it provided that crunchy element. Here served with coco icecreme. Yet another simple but so so delicious dish.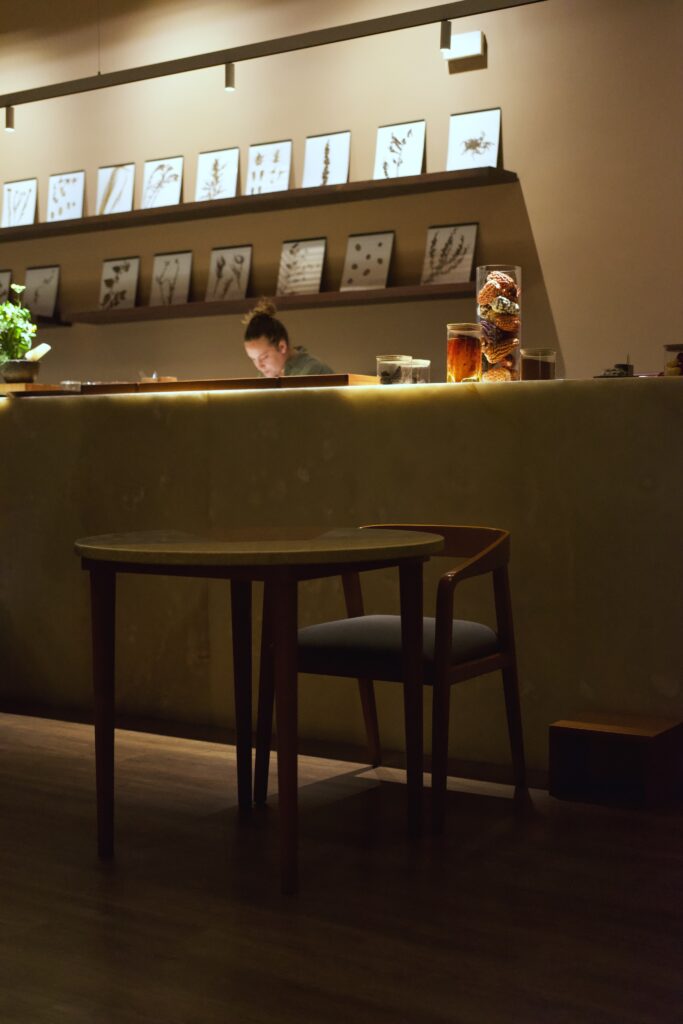 Kjolle has a special place in my foodie heart. You can easily find lots of restaurants that have more intricate and complicated presentations but it's very hard to find restaurants that serves more delicious heartwarming dishes. This is also reflected in the the design of the place which is just so much more cosy than most due dining restaurants. Probably because it's not a finedining restaurant. Having been to Kjolle and seen the development of the place since day 1 it's amazing to see what they have achieved. They have choose to focus both on a la carts and tasting menus but truth be told I can't remember the last time I had the tasting menu there. What I love the most is ordering a lot of different dishes and sharing everything between everybody. You will leave with a big smile on your face and a stomach that is very full. Especially since Pia is also not afraid to serve bigger pieces of fish and meat as part of the menu.