Before going to Chispa I had heard good things from one or two bloggers but besides that I didn't really know what to expect. Turned out that I ended up loving everything about it.
The restaurant has a industrial minimalistic look. It's cool without being cold and even though its a bistro the tables are big and plenty of space between them. The menu is a la carte with lots of great things to choose from, but also a tricky thing to choose from so we decided to take the waiters advice which was lucky as we had initially not chosen the best dish of the evening.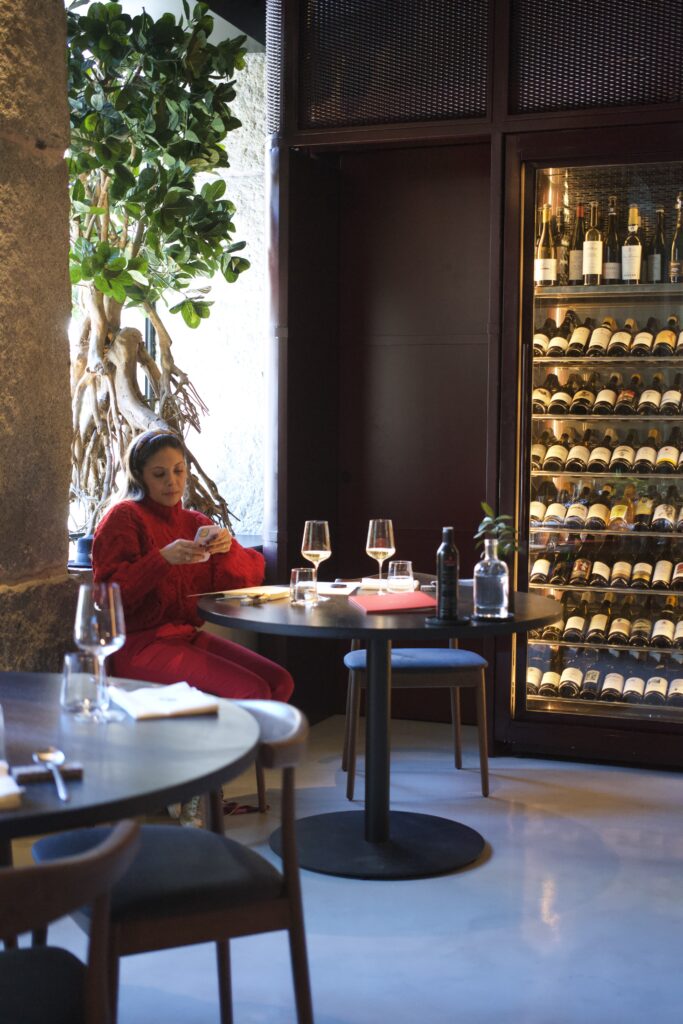 We started with a few small snacks that got me thinking if this was more fine dining than bistro. The first a chawanmushi that got its flavor from a broth made of grilled chicken. Naturally amazing flavors where the bit of smoke gave a new profile to the modern and popular dish.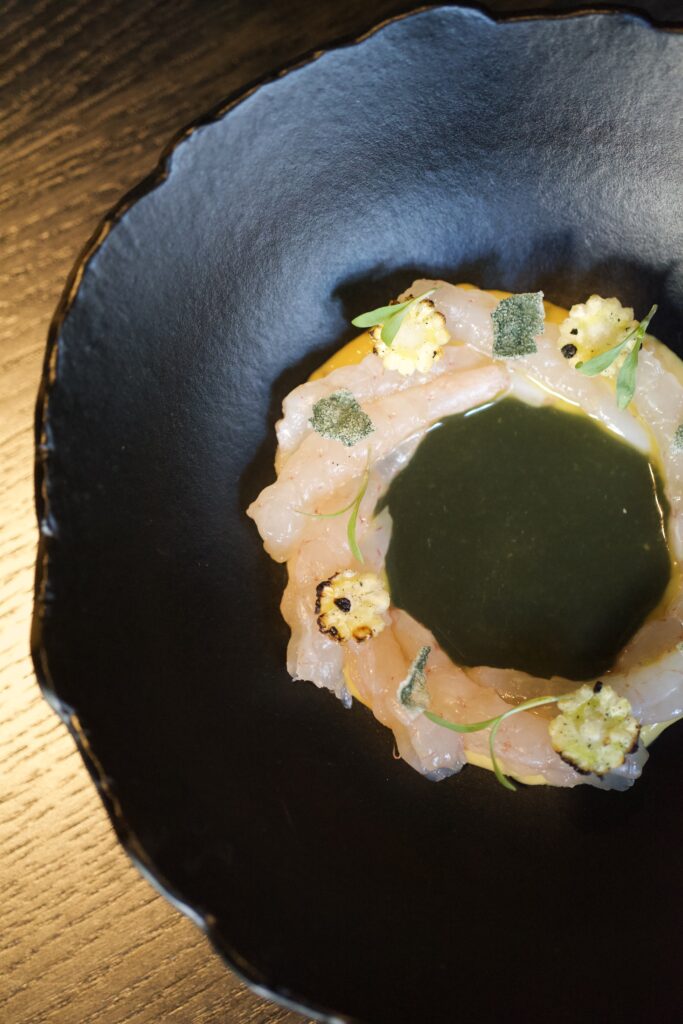 The first actual dish was a deconstructed ceviche. I really hate that expression but it is simply the best way to describe it. As a dish it had all the regular flavor elements as a ceviche but they had been turned completely around. The usual dominating acidity played a minor role to the lead in terms of a sweet corn "butter" and the sweet prawns. Ceviche has been everywhere the last couple of years and this is actually the first time I have seen anybody do anything really new with the dish in a way that actually works.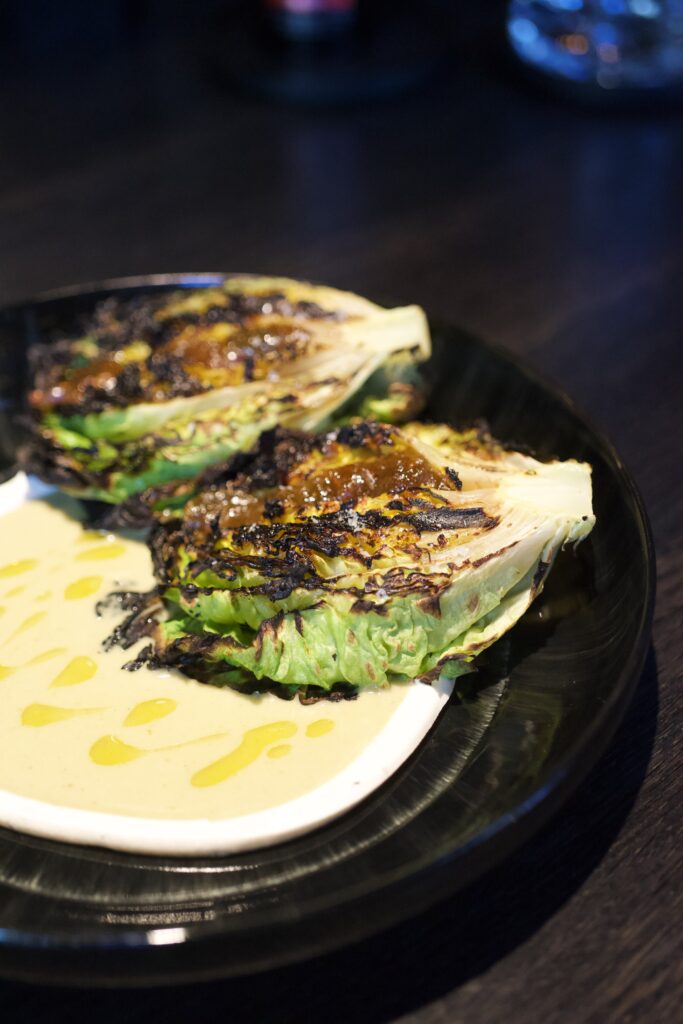 I can eat that everyday. Said my wife. Grilled heart of lettuce, curry and a marmalade made of unripe tomatoes. Simply just a combination that was end to end delicious and the marmalade kept me wondering how the h… it was made as it was again very different from what I expected when seeing the dish. A dish of pure flavor and wonderful use of ingredients in new ways to get there.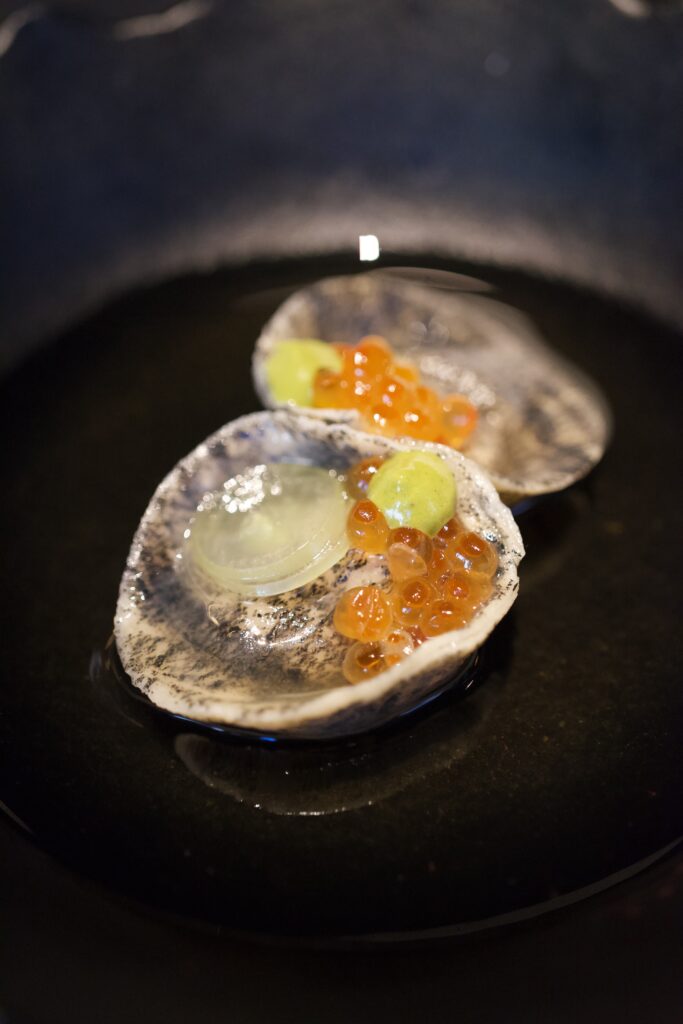 From this we took a step towards the finedining again with a "ravioli" stuffed with squid and mushroom served with a clear tomato dashi. The addition of ikura highlighted the flavor from the sea. A nice dish that would have impressed me had I not had the previous extremely delicious dishes.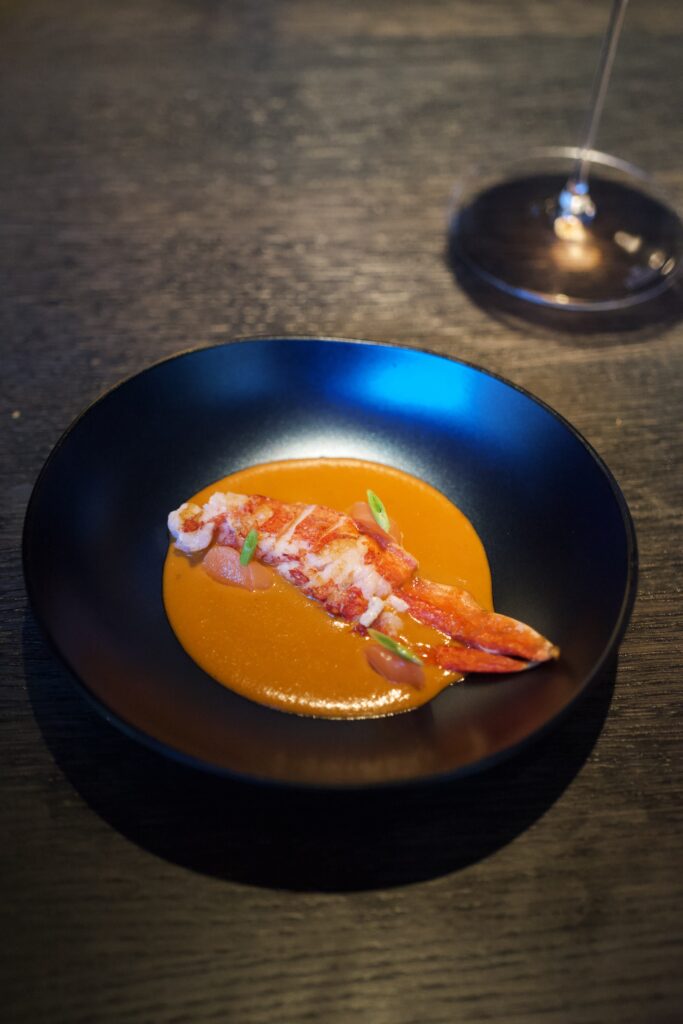 Curry would once again be the center of a dish. This time together with lobster. A dish that was simply outstanding. Simply so well constructed in terms of flavor.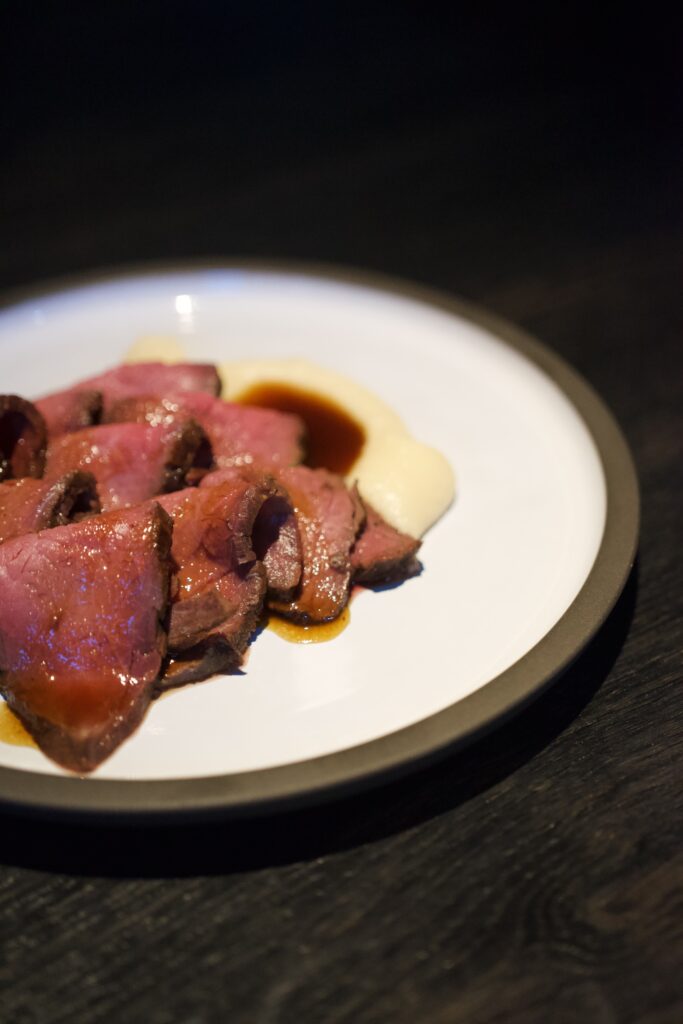 Maybe the most simple dish was to follow in the form of pastrami that had been macerated with coffee and slowgrilled served with a simple pure. Lots of knowledge came into making a dish this simple and "regular" be worthy of being served in a place like Chispa.
For our final savory dish it was all about product. The different parts of the squab had been grilled and smoked and served semi raw together with a heavy smoked pear. A sweet sauce was served on the side to dip the delicious meet in.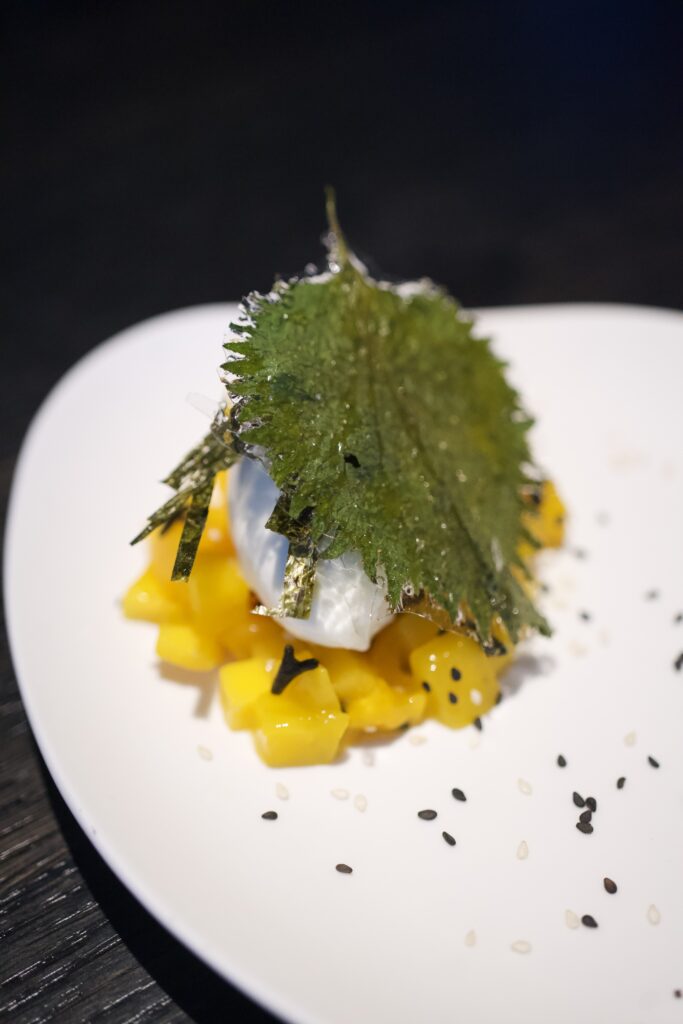 The next dish showed truely amazing knowledge of building flavor. A dish with so many strong flavor elements so it really shouldn't work but it really did. Yuzu, wasabi, mango, nori and ships leaf. All very clean flavors that simply just complemented each other so well. All pure in flavor and it goes without saying how utterly delicious it was. It was very refreshing while still by no means being a simple and strait forward dish.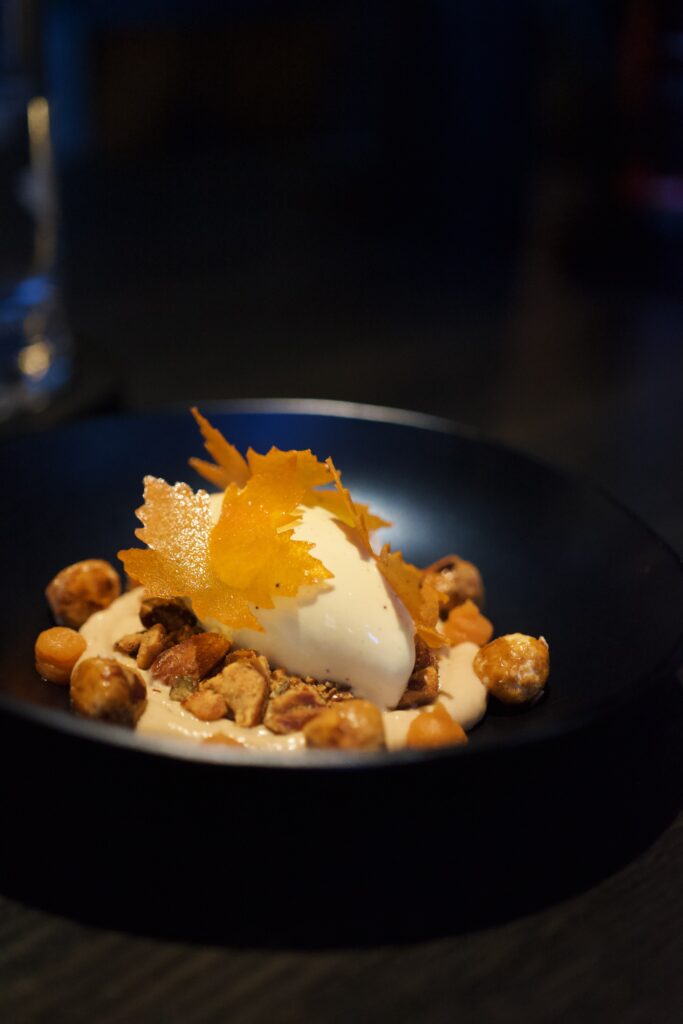 The last dessert was naturally a bit more rich. Grilled corn mas turned into an ice cream paired with roasted nuts and chestnuts. Still pure in flavor and great use of crunchy elements to balance the dish.
I think they have found the sweet spot of fine dining meets bistro. For me the great thing about this balance is that you get all of the skills of the chef from fine dining in terms of technique and knowledge about how to build flavor but in a relaxed bistro setting. 
To me the restaurant is all about flavor. There are no pretentious dishes showing of technical skills or super expensive products. What there are a lot of very delicious dishes. Looking at the menu and as I was eating through it I was thinking what is the identity of the place as it is a bit all over the place with both lots of Asian flavors, Spanish as well as New York. At the end of the day I didn't really care that it was all over the place because what brought it together was the great flavor and that's why you come as a guest.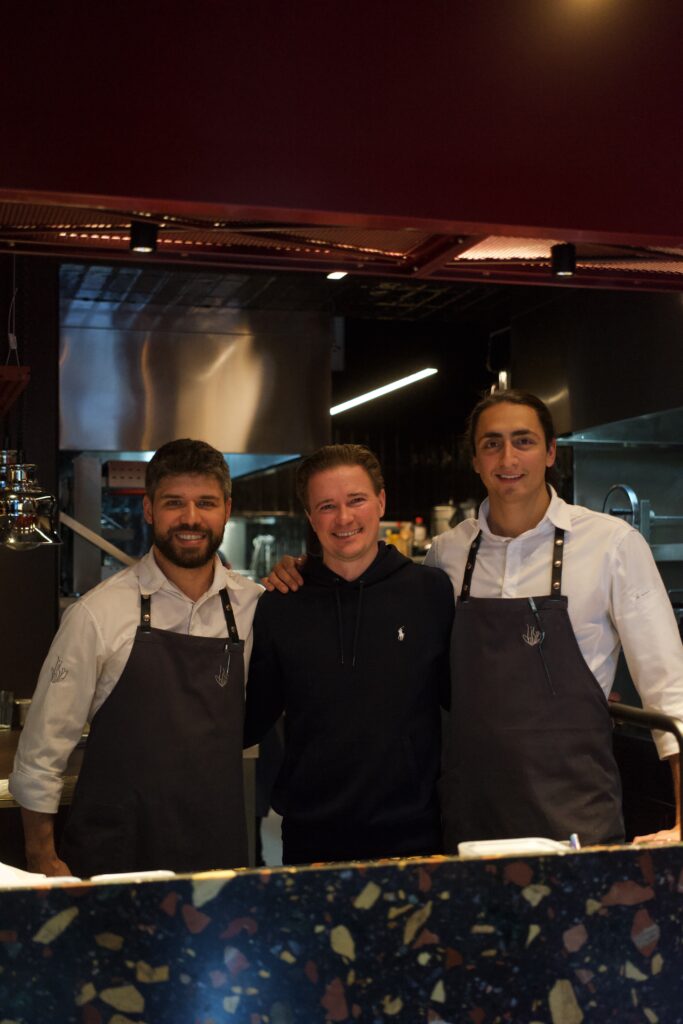 My hope is therefore that Gabriel and Juan will keep doing what they are doing without trying to be fancy. Hopefully building a revolving menu with a mix of new dishes and seasonal classics that people will return to again and again. I know I will. 
Information
Website: https://chispabistro.com/
Menu: a la carte only
Prices: 15-30€