In Japan you find gourmet restaurants in the strangest places: at subway stations, parking basements, fancy hotels and Maz you will find in a sublevel at a shopping mall. However don't be fooled by the humble location.
The concept of Maz is to bring the flavors of Peru to Japan while using the prestine Japanese ingredients that you find locally from the North to the South of Japan. It is therere its own restaurant with its own identity separate but related to Central.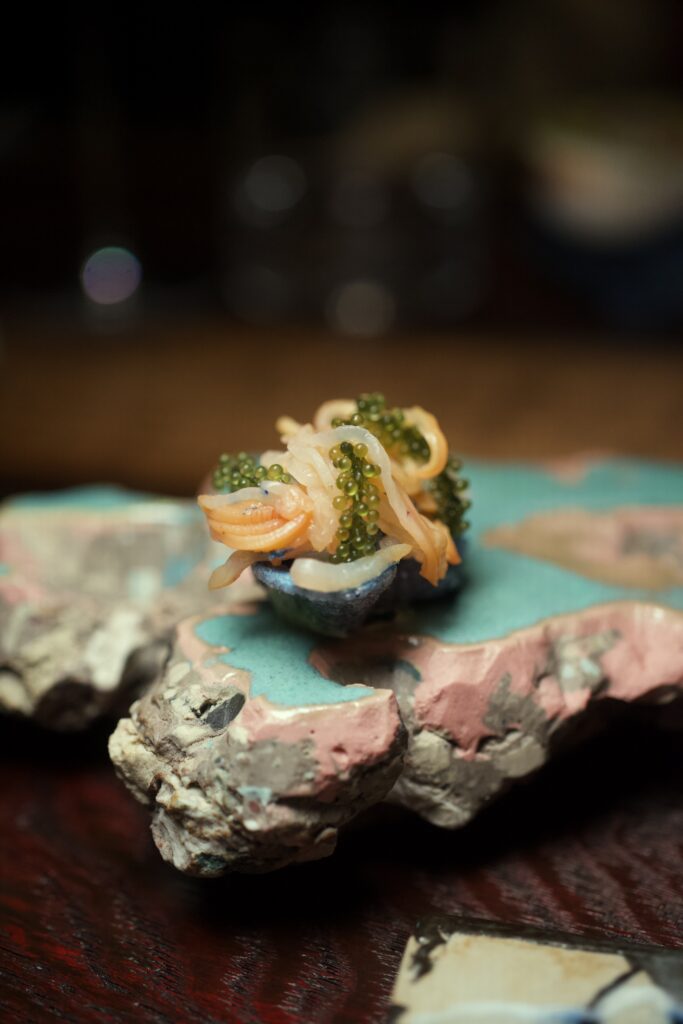 Cold sea -5 MASL (Meters above sea level)
The opening round of snacks would bring me right back to Peru. With Virgilio one dish is never just one dish and neither was this. Clams, spirulina and sea grapes were the main ingredients. Classic flavors from Peru with lots of acidity while still being refreshing so that the dish is in balance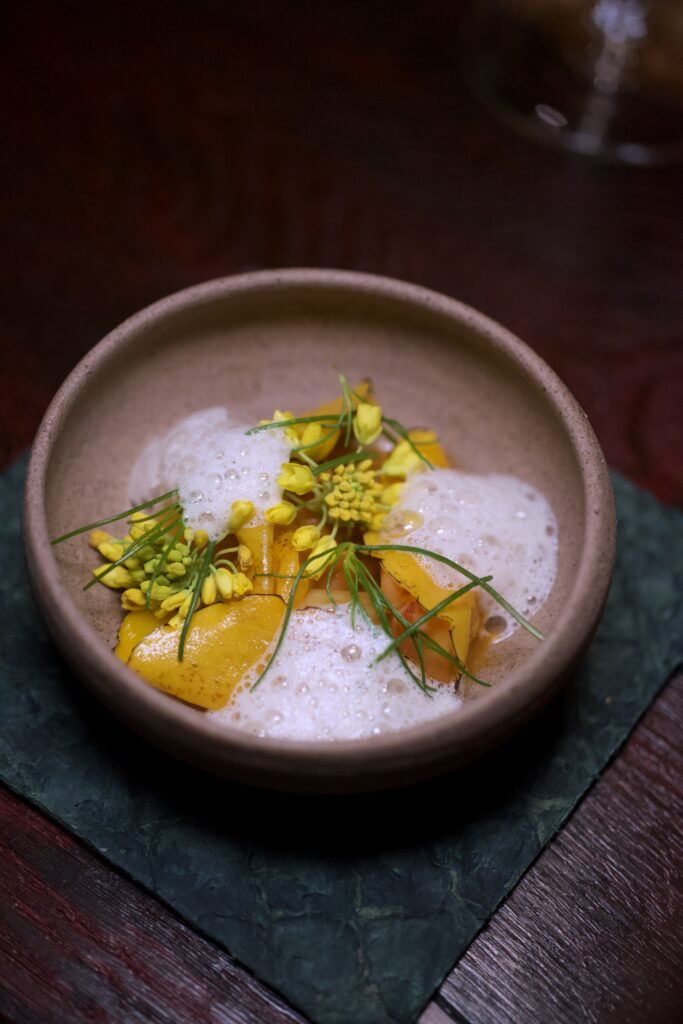 Dessert Coast 85 MASL
In Peru one of my favorite dishes is a soup based on squash served with river shrimps. This dish has some of the same flavor elements in the form of scallops, squash and uni but naturally with a difference balance and softer more clean flavors.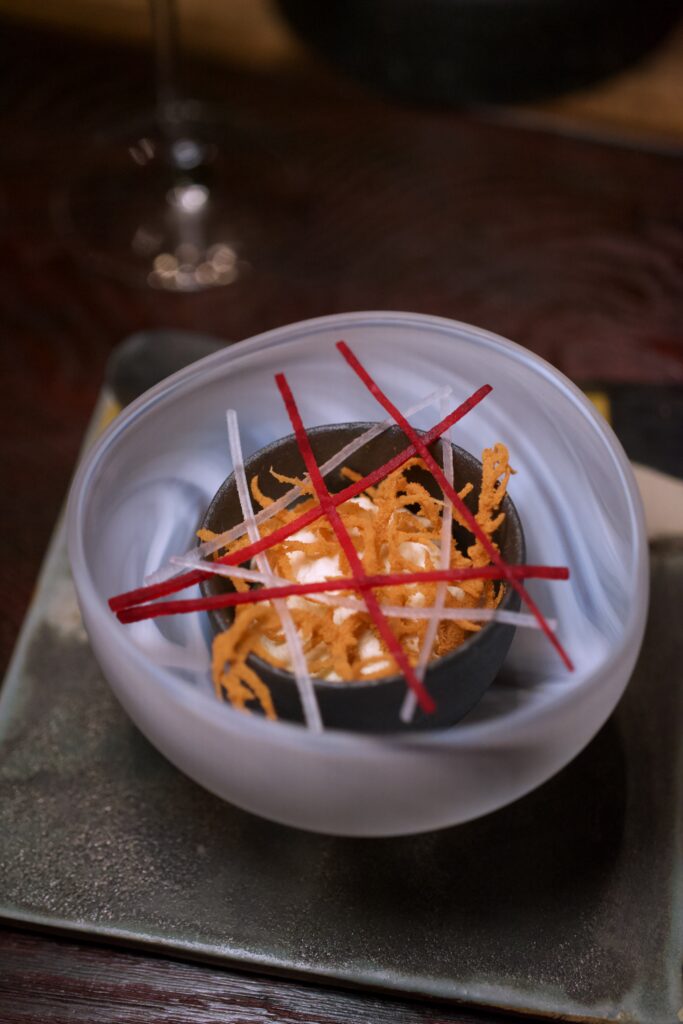 Sea Terrain 0 MASL 
The prestine sakura ebisu (shrimp) was the star of the next dish. This time with the spicy rocotto pepper and daikon. A dish that truely made me miss Peru with its classic acidity and clean flavors. The shrimp cracker on the side just emphasized those flavors even more while giving a textural balance to the dish.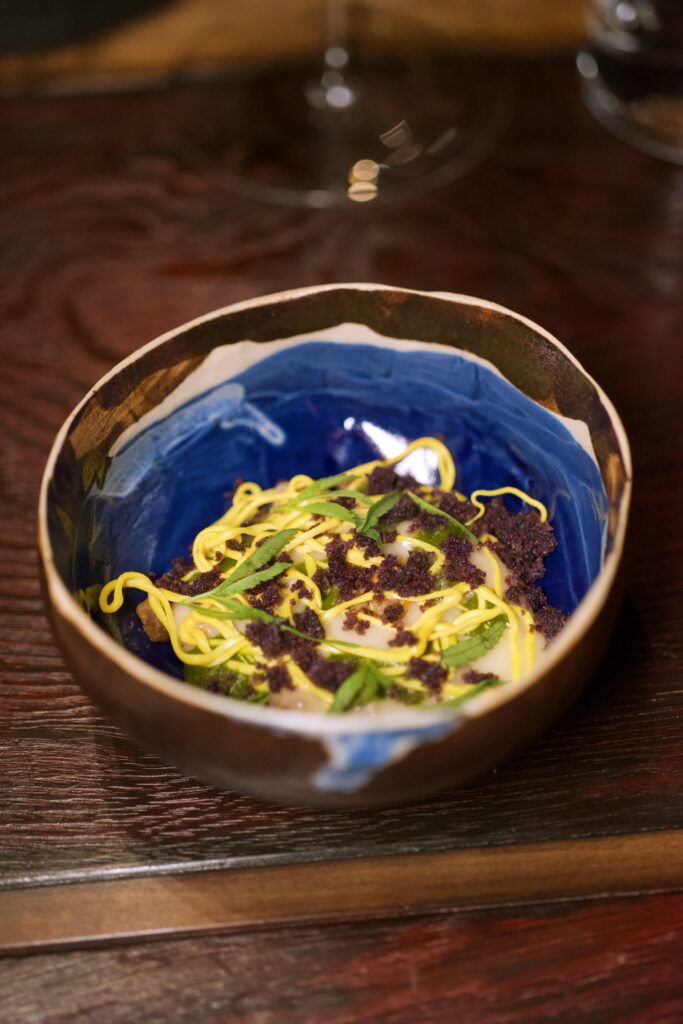 Extreme altitude 4200 MABS
From the sea to the extreme altitudes of High Andean mountains. In the Andeas the potato is an important ingredient and is often the star of a dish. Here it would however leave that to a lean piece of waguy meat that had been dry aged for more intense flavor. That was underscored even more by a bit of egg yolk and the flavorful huacatay herb. On the side a Peruvian bread (chabla) so if you wanted to you could make your own sandwich.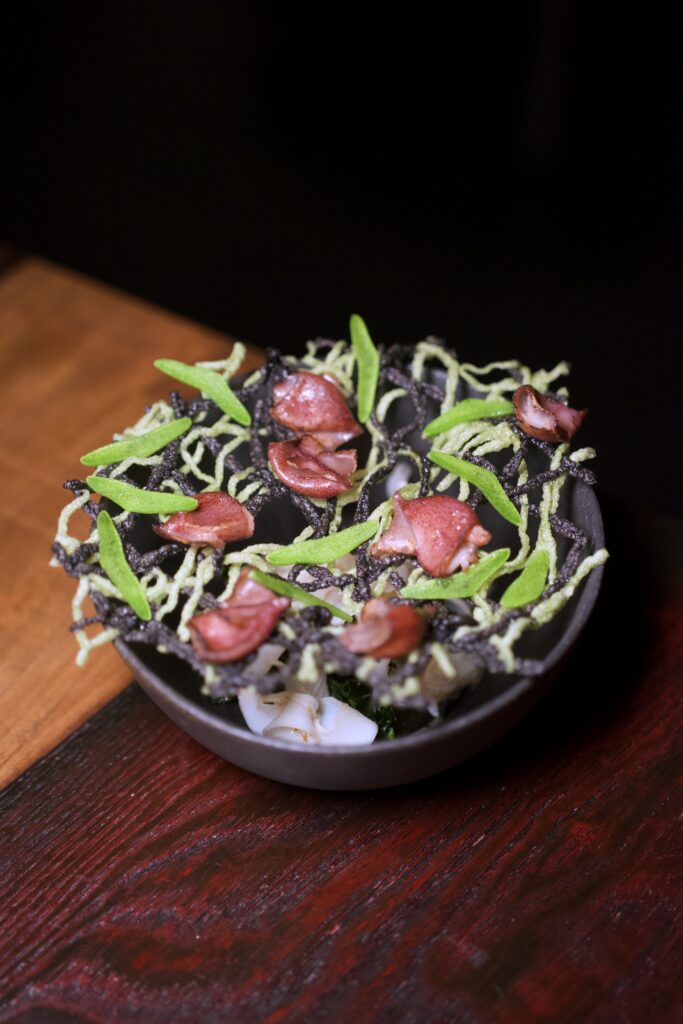 Ocean Haze -15 MASL
It was season for firefly squid which therefore played the main role in the next dish. So far this was the only dish that to me felt more Japanese and Peruvian but it still with a connection to Peru.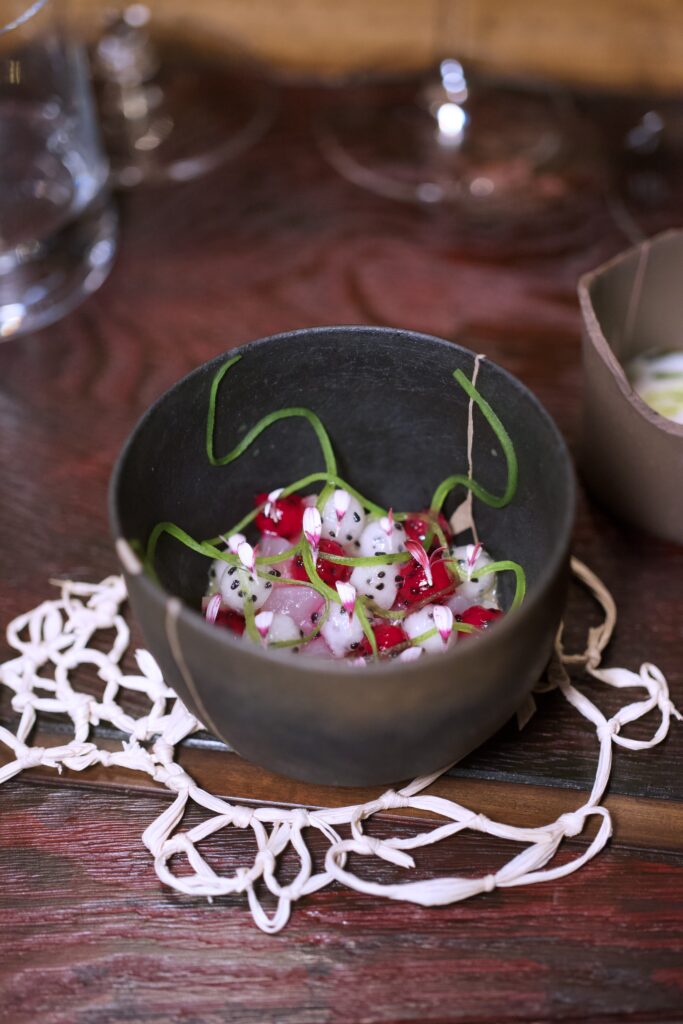 Fresh Water 22 MASL
For this dish we would find our inspiration in the Amazon Forrest and its great rivers. Catfish was served together with pitahaya. A combination that works super well with the soft flavors of the catfish with the acidity and fruity flavor of the pitahaya.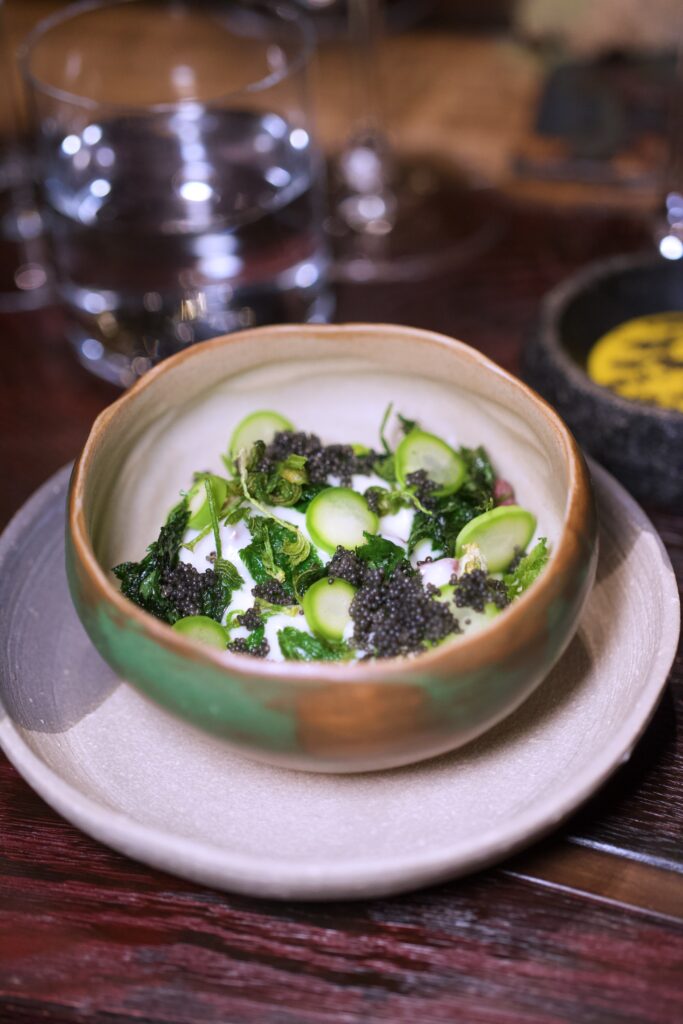 Andean Forest 3260 MASL
Red meat is usually not a big part of the menu at Central. We are however in Japan and the quality of the meat is just at another level so naturally it plays a larger role. A piece of deer was combined with a rich corn "mousse" and sansai. A dish full of umami. I truely loved this dish.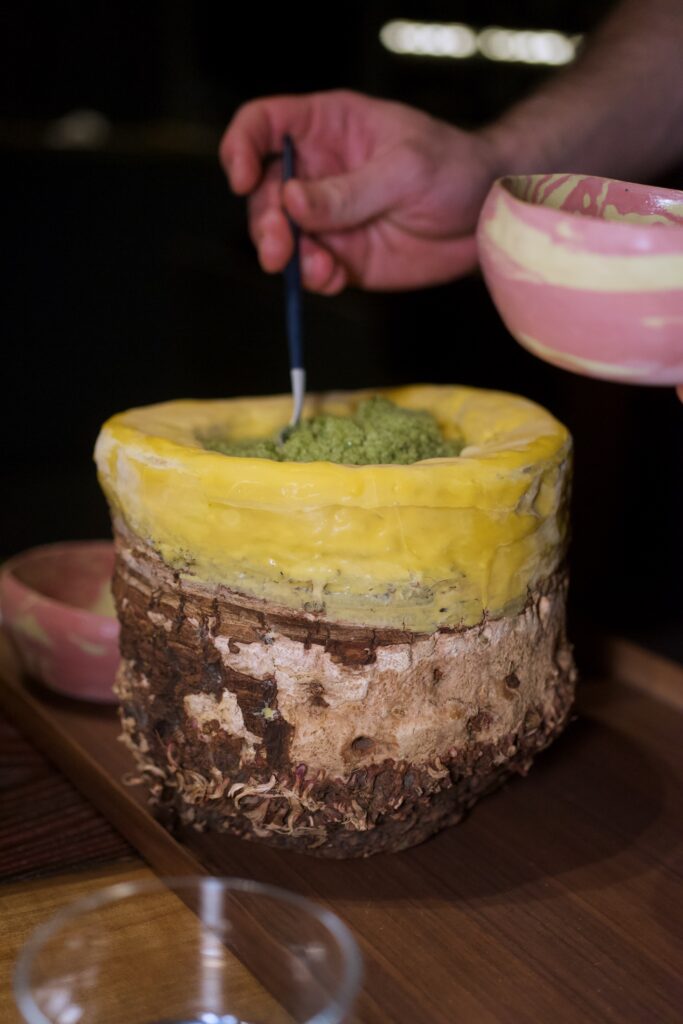 High Jungle 1890 MASL
For our first dessert we would venture to the Peruvian jungle and bring out the root cabuya which had been made into a refreshing granite served with the equally refreshing camu camu and a few shaved nuts. 
Amazonia 750 MASL
One of the most important ingredients in Peru is cacao. It is of insane quality and getting them whole the restaurants are able to bring out new flavors like through the gelatina and refreshing flesh holding the actual cacao beans or the bitter flavors you get when you roast the skin. Here it was served with both macambo and copoazu that provided a bit of contrast to to the cacao.
Central is maybe the finding restaurant I have been to the most. So when Virgilio announced a restaurant in Japan I was extremely eager to go. However Japan is not exactly a close neighbor to Denmark so it took a year from its opening to when I could finally try it our and it lived up to my expectations. Japan is widely know for having the best ingredients in the world and when paired with the creativity of Virgilio and head chef Santiago the combination is impressive.
80% of the ingredients are sourced directly from Japan while signature ingredients is still imported from Peru. Adapting a vision of a restaurant to a new country cannot be easy but the transition is well managed. On the menu there are naturally some dishes that are more Japanese than others and having lived 3 years in Peru I was naturally nostalgic about the dishes with the strongest Peruvian flavors. Hence they impressed me the most. The menu does also stand on its own without trying to be a copy of Central but a creative Peruvian restaurant in Japan. It's succeeds with that vision so next time I will be in Japan I will surely return.