Aíra opened just 3 years ago right as Covid would hit the world. Despite of this they very quickly made a name for them self. The restaurant received two Michelin stars in June and quickly thereafter they closed to refurbish the diningroom. A few short weeks after it looks much more bright, open and inviting than previously. Stepping into this "boathouse" in Djurgården on a sunny day is a real treat.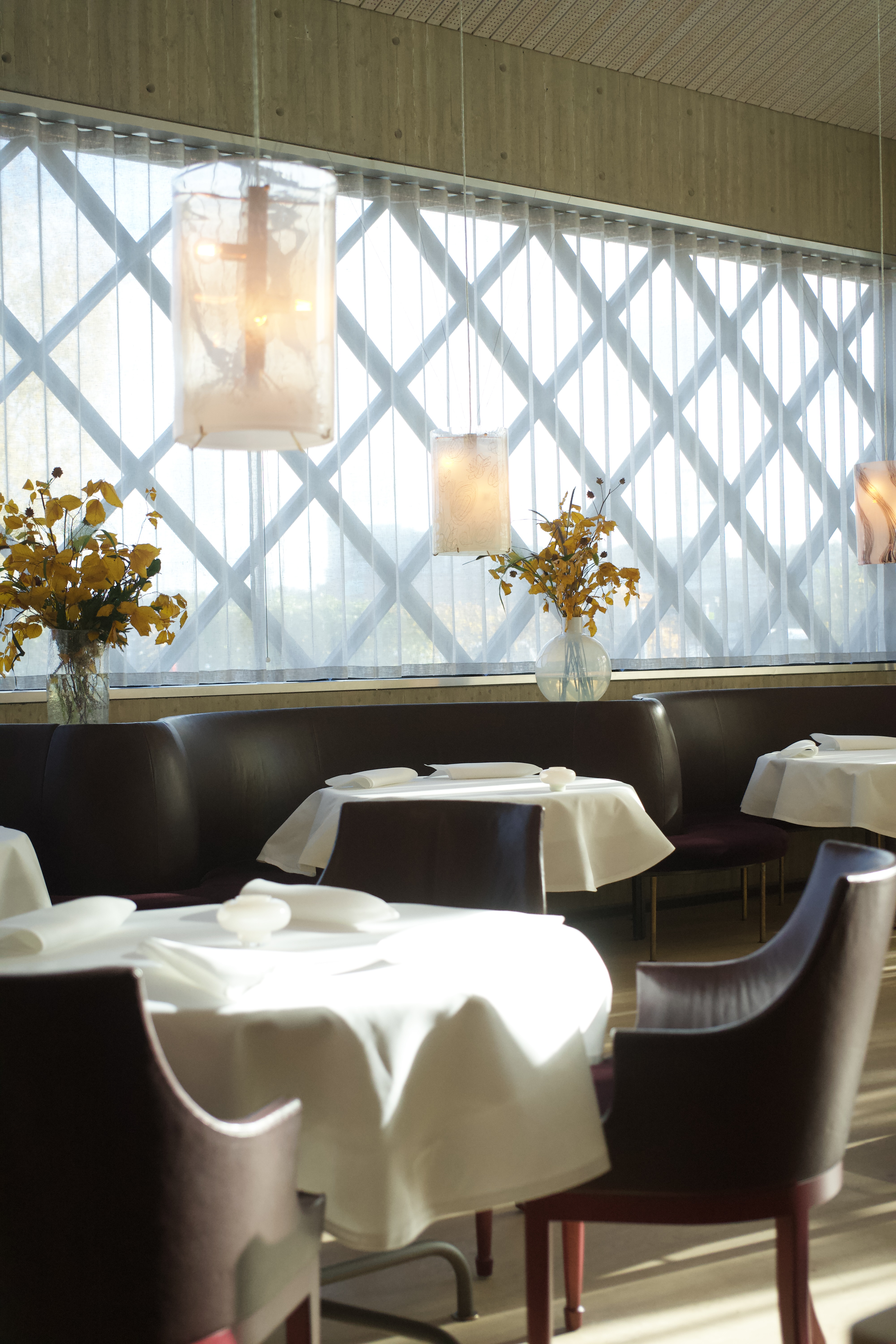 Its big windows combined with the very high ceiling and white tablecloths is a perfect match in order to create a warm and luxurious atmosphere.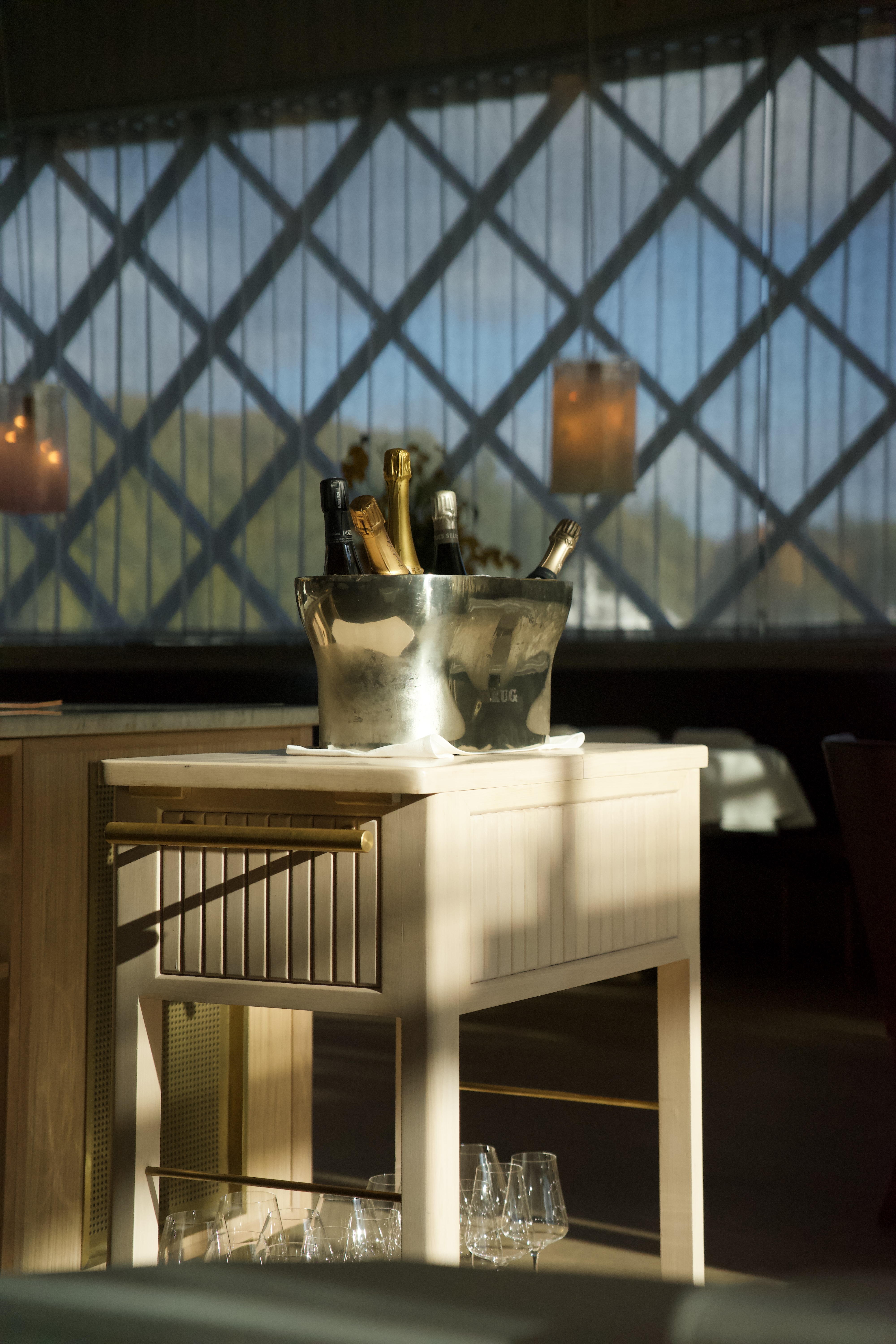 The champagne trolley features an impressive selection including Krug, Selosse and more affordable wines such as NV Jacquesson 745. Already at this point the ambition level of the restaurant is revealed and it is high.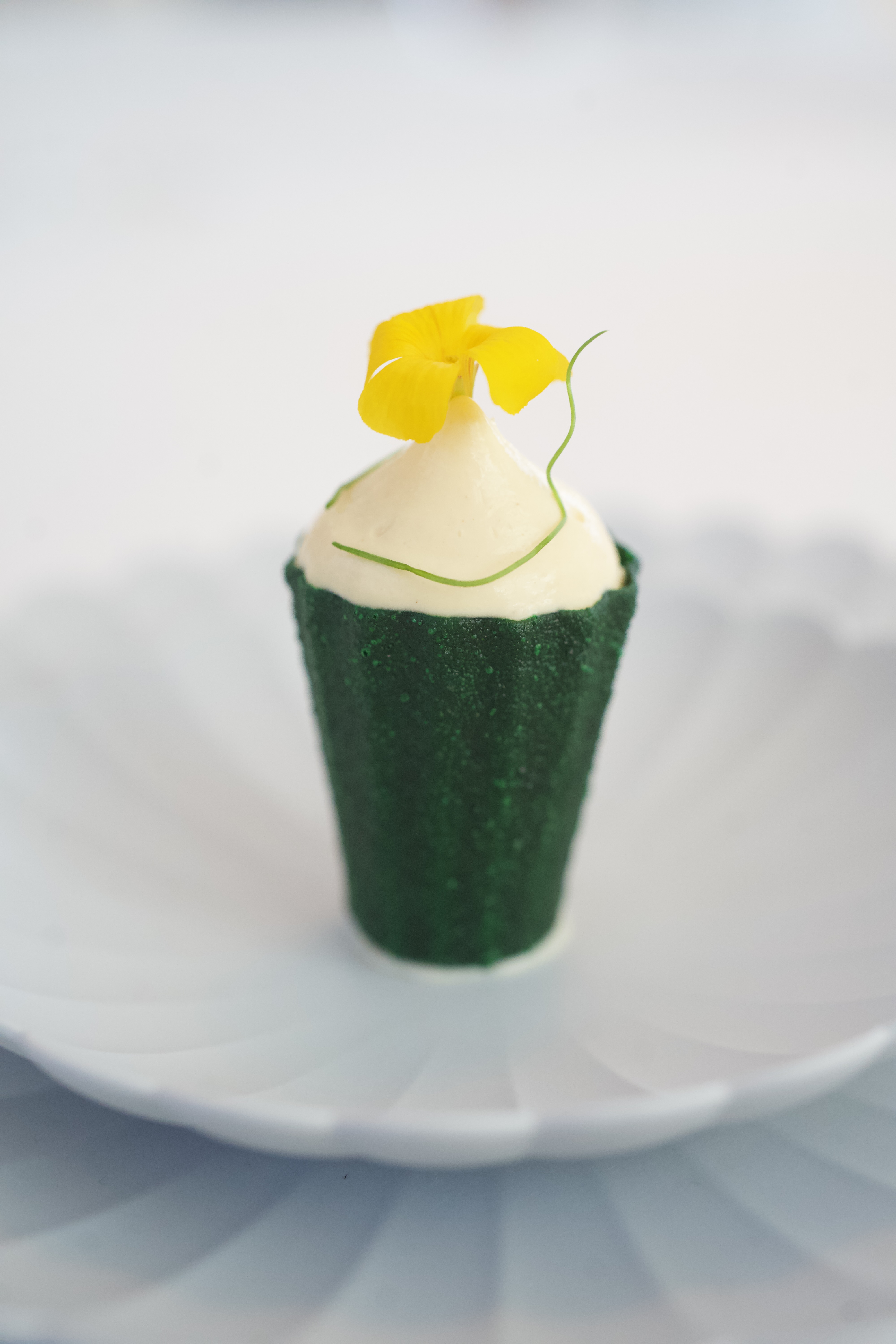 Quickly thereafter the snacks started to arrive. All bitesize snacks made of luxurious ingredients such as caviar, truffle, langostino and Swedish vendaceroe. They were naturally both beautiful, very delicious and a nice mix of making luxury versions of classic Swedish dishes as well as more internationally inspired flavors.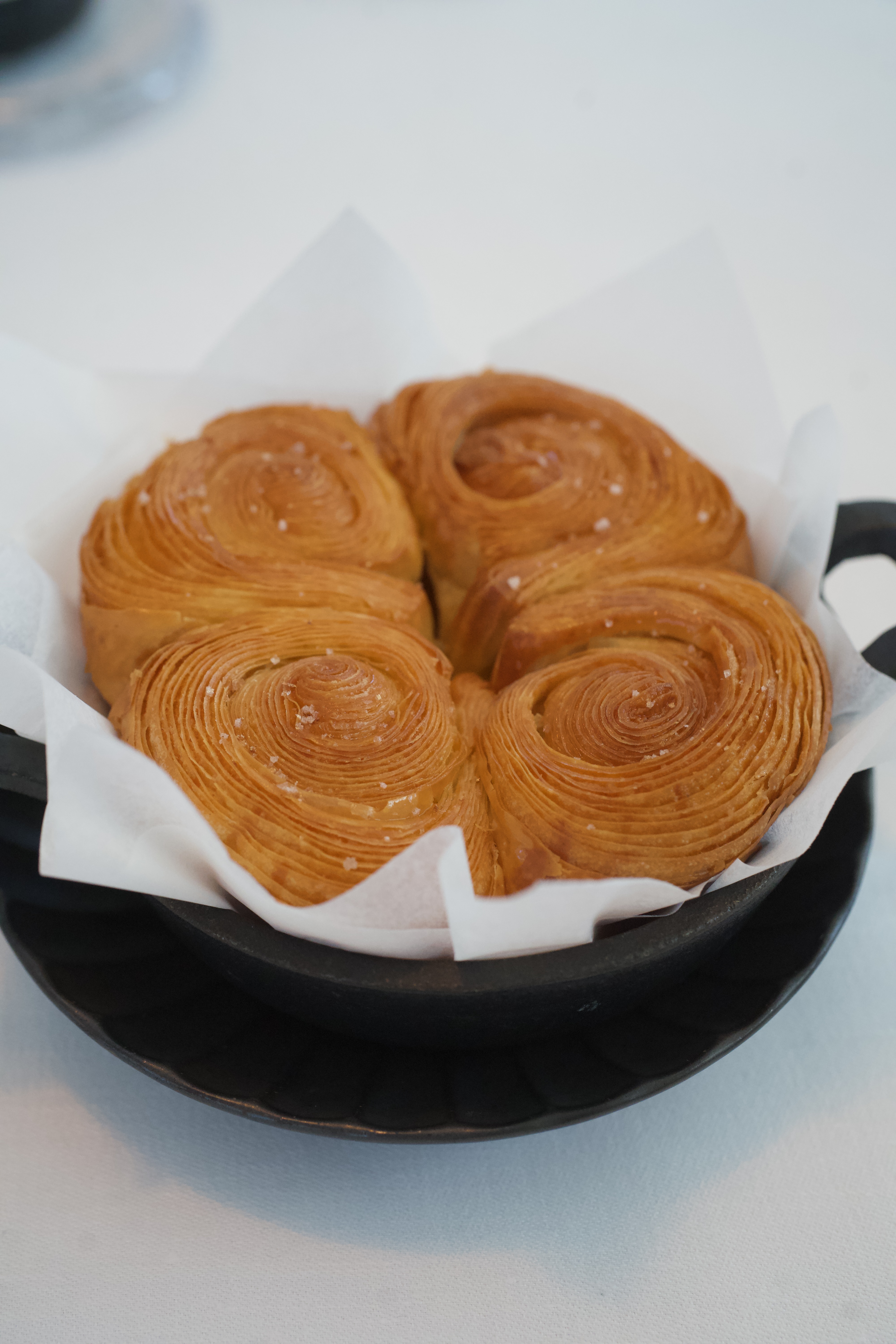 For a long periods of time all restaurants in Scandinavian served sourdough bread but in the last couple of years brioche bread is extremely popular. This especially for the restaurants with a French influence like Aria. Here finely layered and with more butter on the side. Nice flavor as always.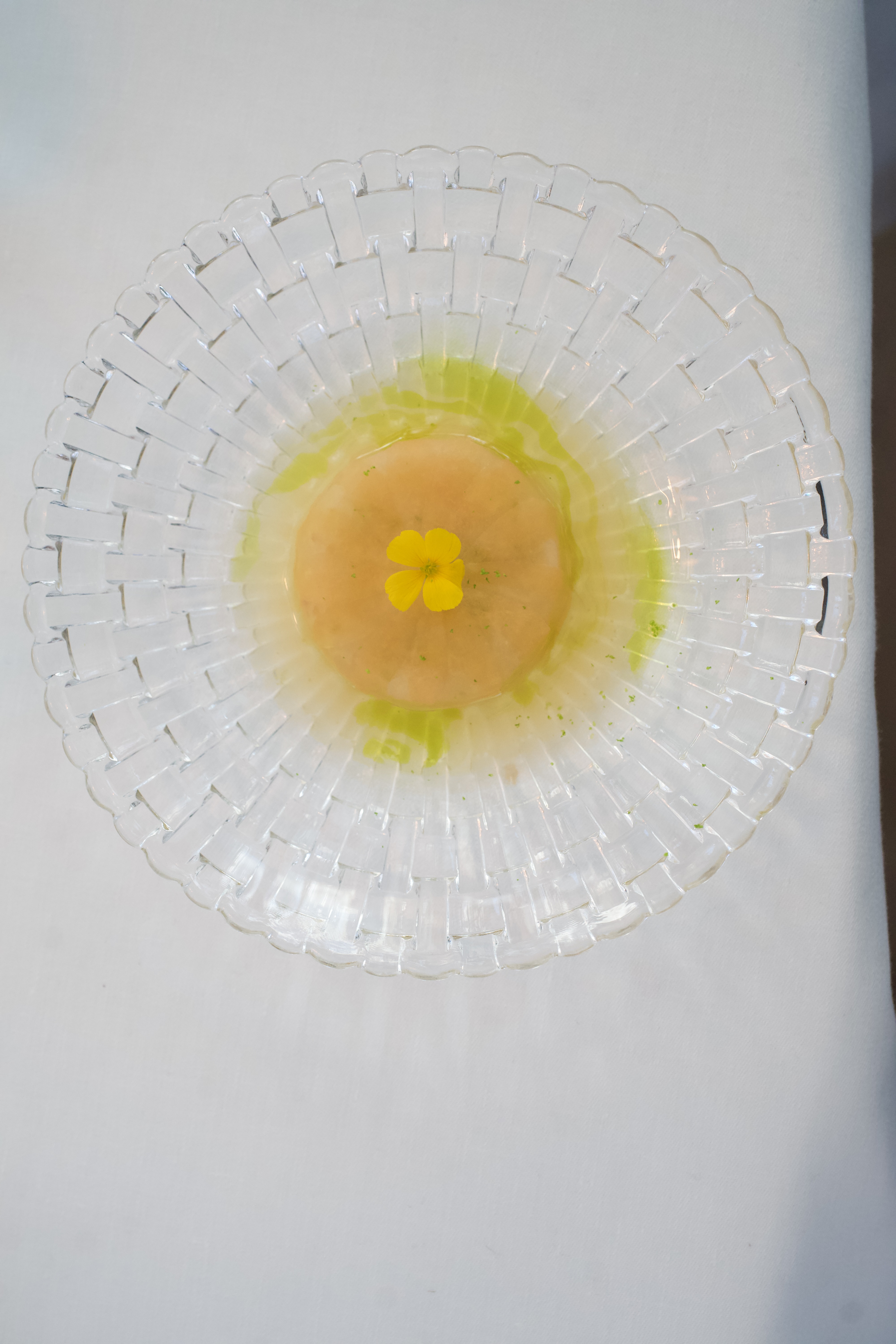 The next dish was probably the highlight of the evening. A raw halibut was served with fermented melon and lots of different citrus elements like bergamot and finger limes. Especially the latter gave a super nice kick and texture to the dish. Simply a very delicious and balanced dish.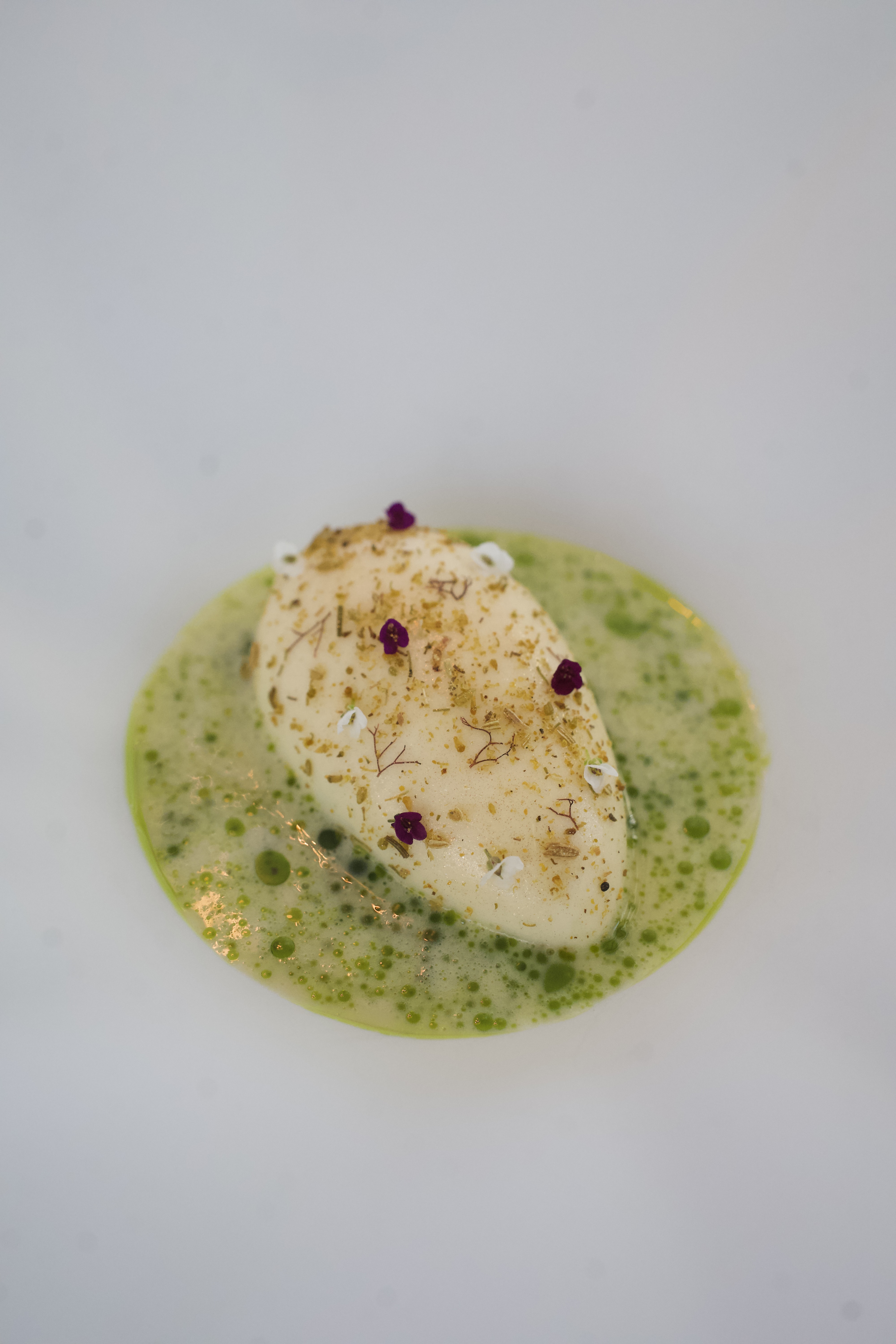 A dish that has been on the menu since the beginning was up next. A perfect quenelle of egg and scallop was filled with caviar and king grab. A very nice dish with very smooth and comforting flavors.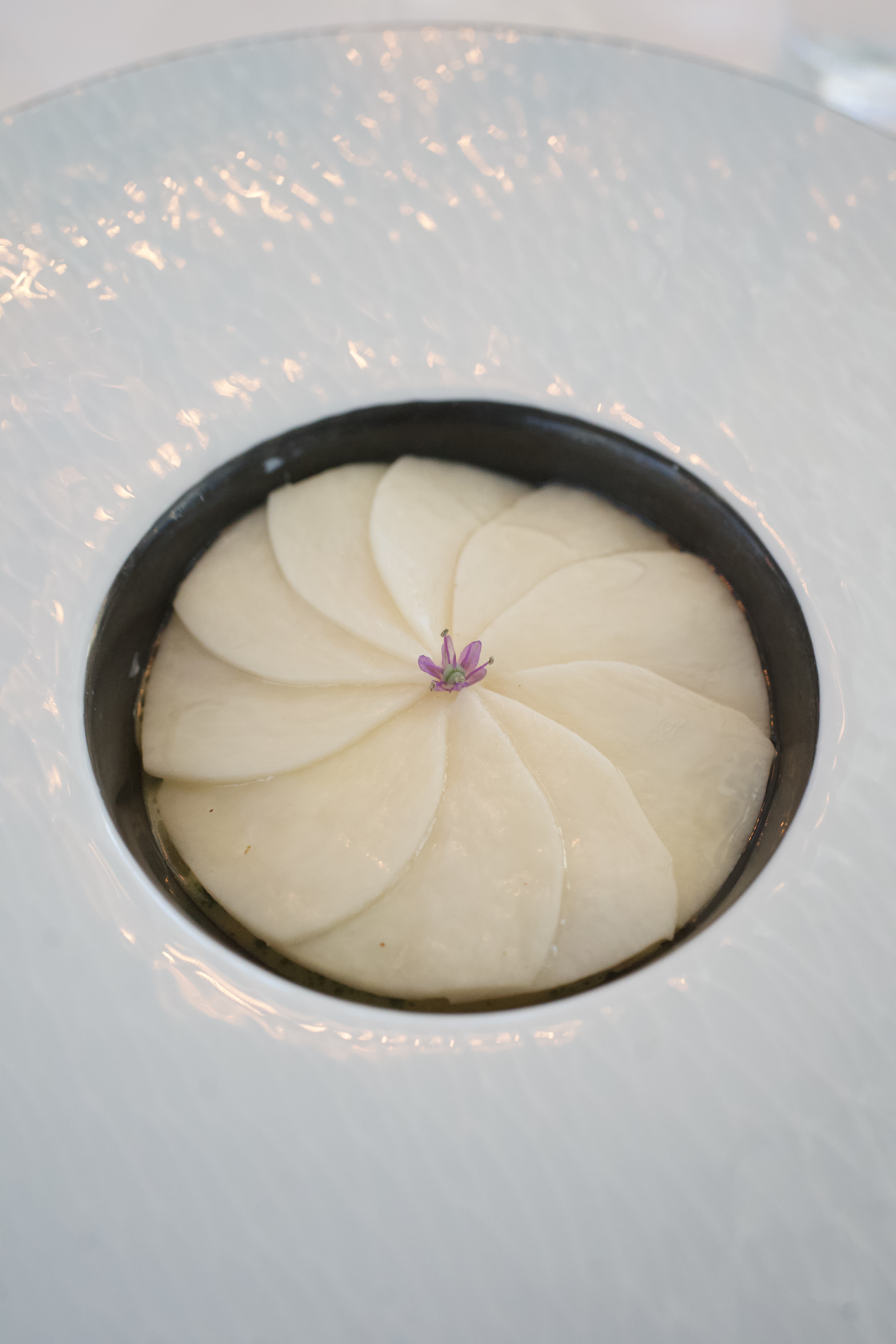 The menu just kept impressing me. A smoked arctic char with an umami rich sauce from chicken stock, juniper and chanterelles was just so delicious. It had really nice depth of flavor without at any point feeling heavy. An impressive dish in terms of both flavor and technique.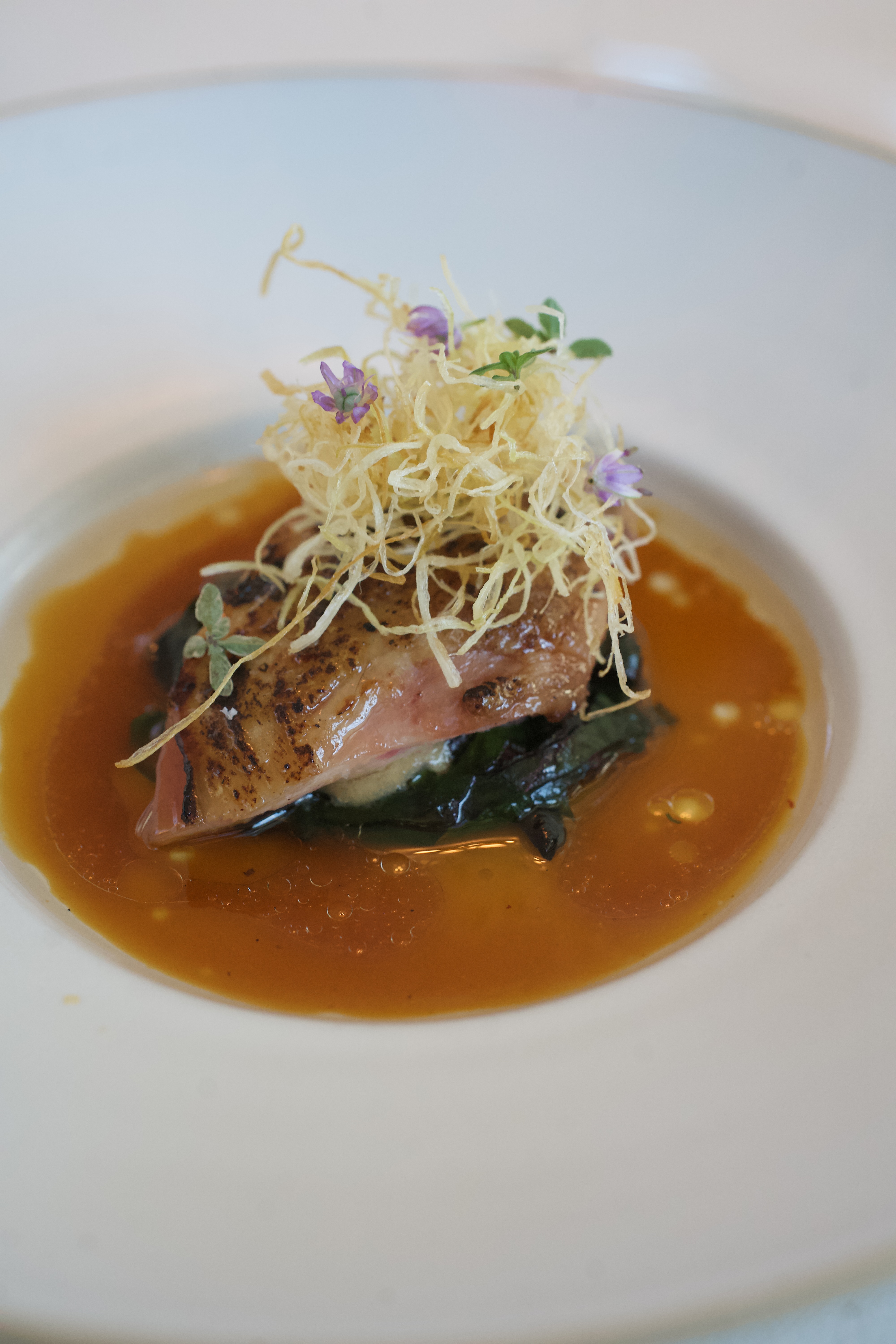 To finish the savory dishes we would have a charcoal grilled quail with chanterelles and pepper jus. The quail had been gently cooked for days which gave a super soft texture and the depth of the dish would once again impress me.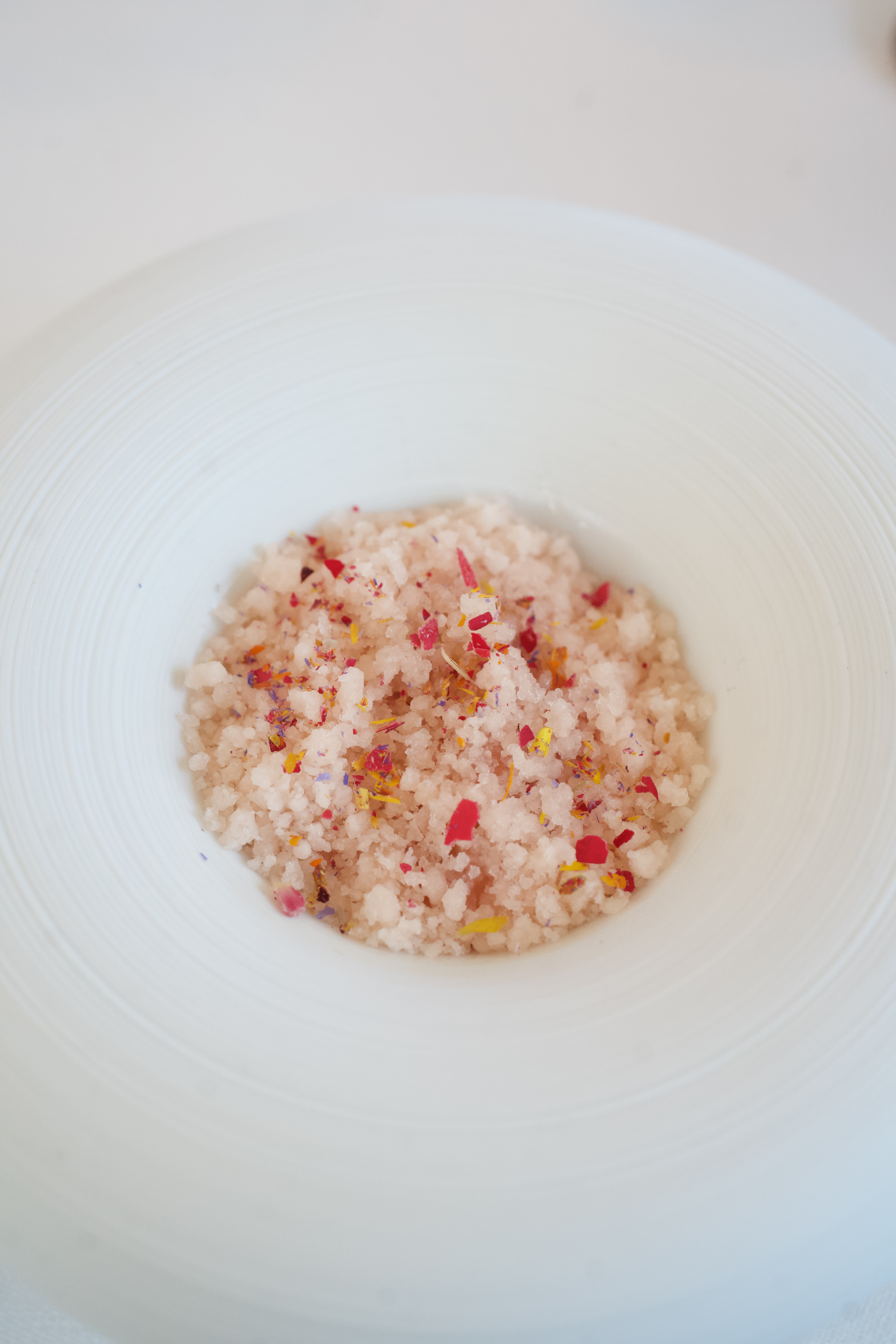 This was quick lunch so it was already time for dessert. A sorbet was made from preserved flowers and served with granite of yuzu and koji. The citric elements of this dish truely made it stand out as one of the best desserts I have had all year.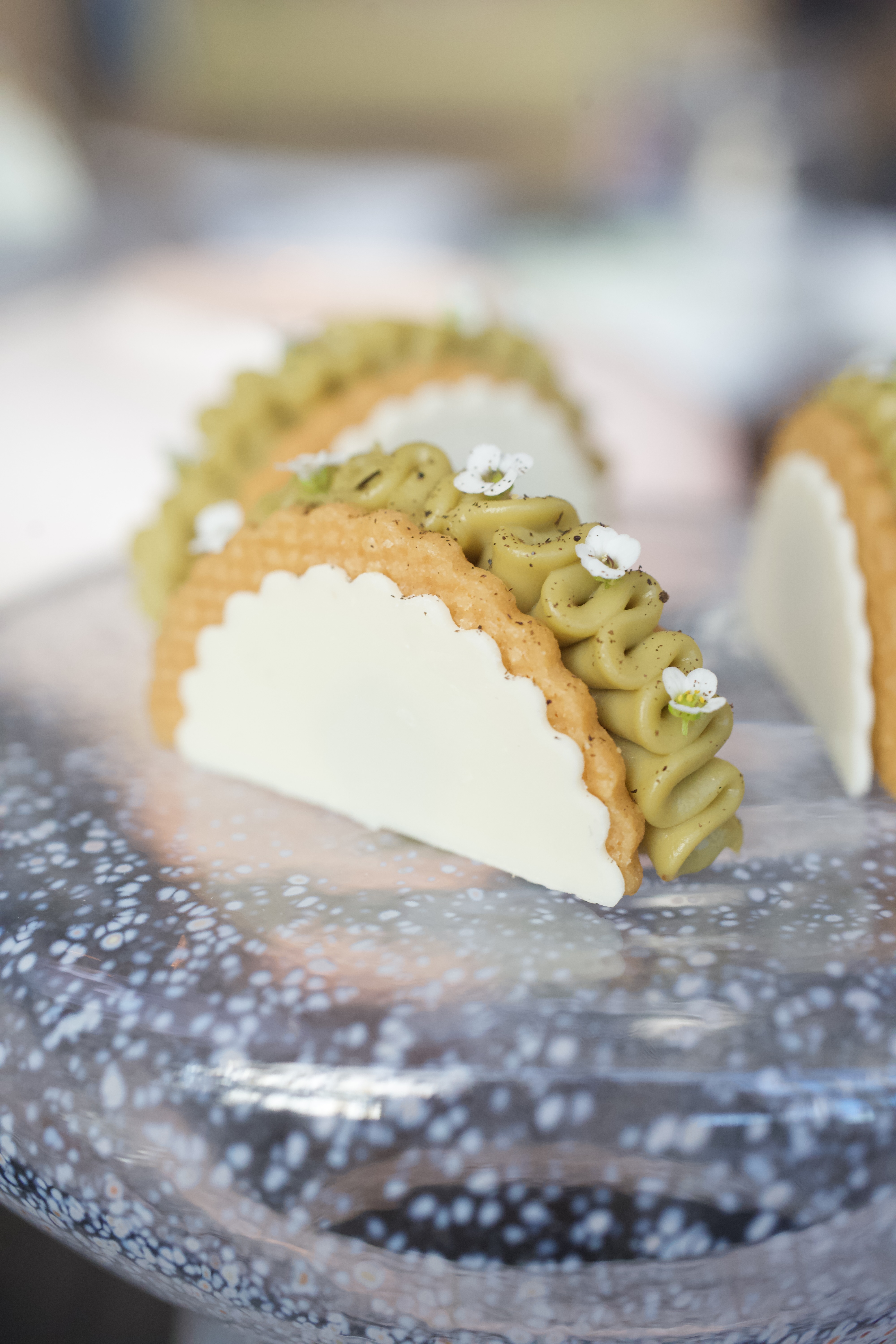 We would finish with a few petit fours in the lounge. I loved that they showed the same level of creativity when it came to the petit fours as they had through our the meal. Equally the played with some of the classic elements as chocolate, fudge, a Swedish tosca and "candy".
All in all I really loved my lunch at Aira. The menu is a mix of Sweden, France and Japan which also leads to some familiar combinations and ingredients but it is just very nicely executed. From start to end of the meal you feel the energy and the passion from the staff and it it is obvious that they are pushing for the third star. I have no doubt that they will get it in time. I think they have what it takes to get that in terms of skill, ingredients and people. To me the only thing missing was the courage to serve some bold flavors but I am sure that will come.
I was invited by Visit Stockholm for my visit to Aíra.
Practical information
Location: Stockholm
Head chef: Tommy Myllymäki
Menu: tasting menu $265
Website: https://aira.se/