When you look at the menu atThe Samuel it doesn't take long to realize that its a unique restaurant in Copenhagen. It's something that for Denmark is unusual. It's a Michelin star restaurant serving French food a la carte. No tasting menu, no Japanese techniques but a love for French flavor. The restaurant has recently been renovated and I was invited to experience the new place and try the menu.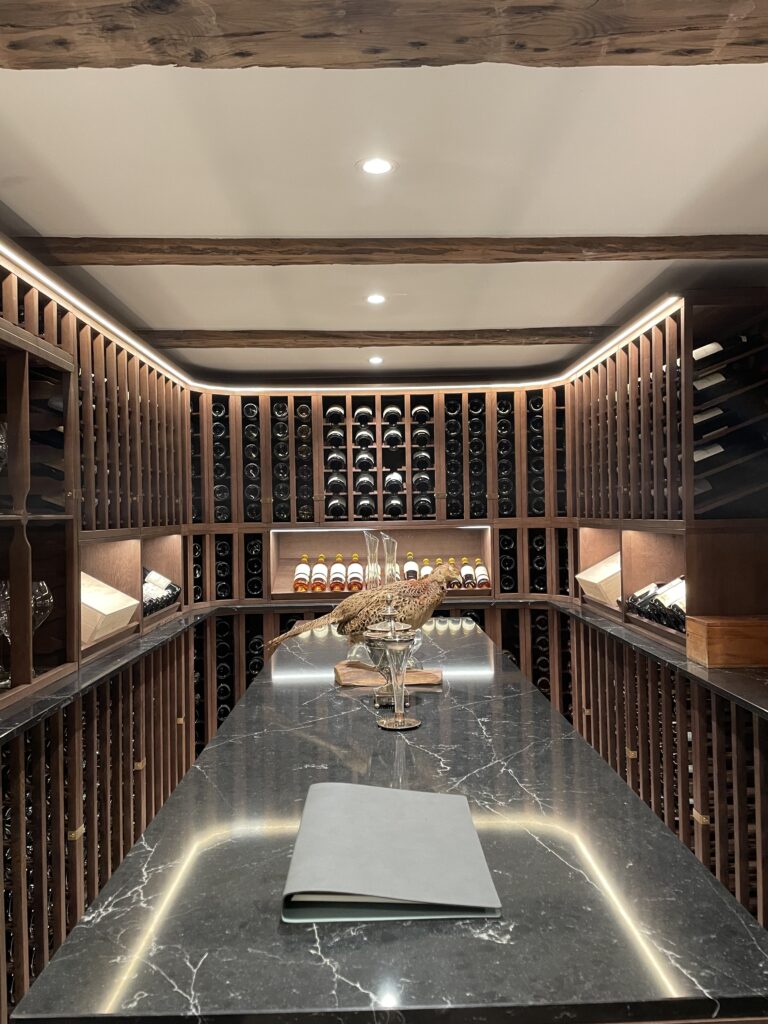 Before The Samuel moved in the place was actually a pizza restaurant which to be fair you could easily see before the renovation, but now any trace have been completely wiped away. We would start with a tour of the wine and champagne cellar which they rightfully so are very proud of. It holds one of the largest collections of Dom Perignon in Nord Europe and the rest of the cellar is filled with classic wine from Bourgundy and Bordeaux. So in case you were in doubt The Samuel is a winelowers dream.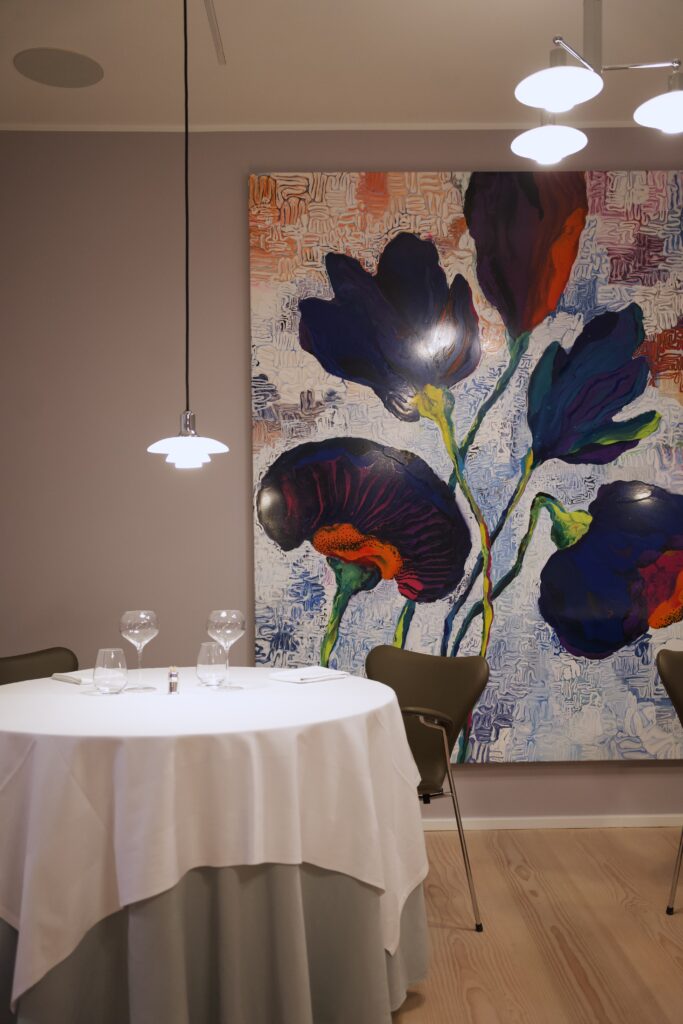 The restaurant is nicely decorated with lots of art and classic Danish design which provides a luxurious and relaxed feeling. The traditional feeling would also make its way to the plates which are all made by Royal Copenhagen in their traditional styles.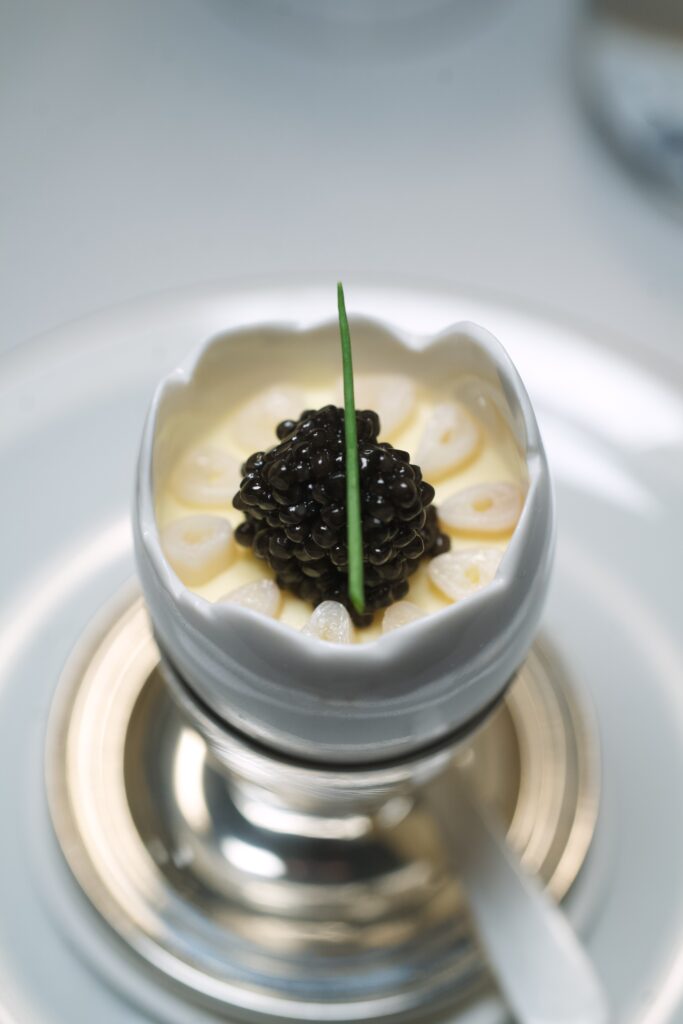 We would start our menu with a small snack of a slightly smoked celery pure, topped with razor clams and a generous amount of Rossini supreme Baerri caviar. Delicate, classic and naturally delicious.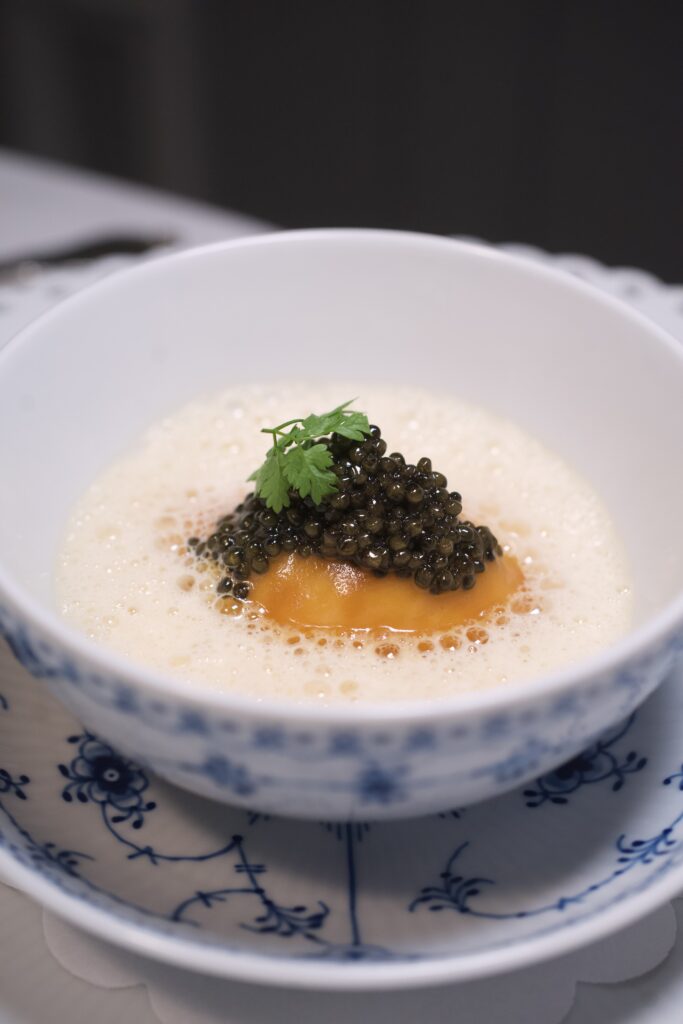 Second dish would be even more more classic and French. A steamed quenelle of langostine was placed in the most rich and delicious shellfish sauce with an amount of butter that you will only find in a French restaurant. Again in was naturally topped with oscietra caviar. In the chilly Danish autum this was heartwarming in every possible way.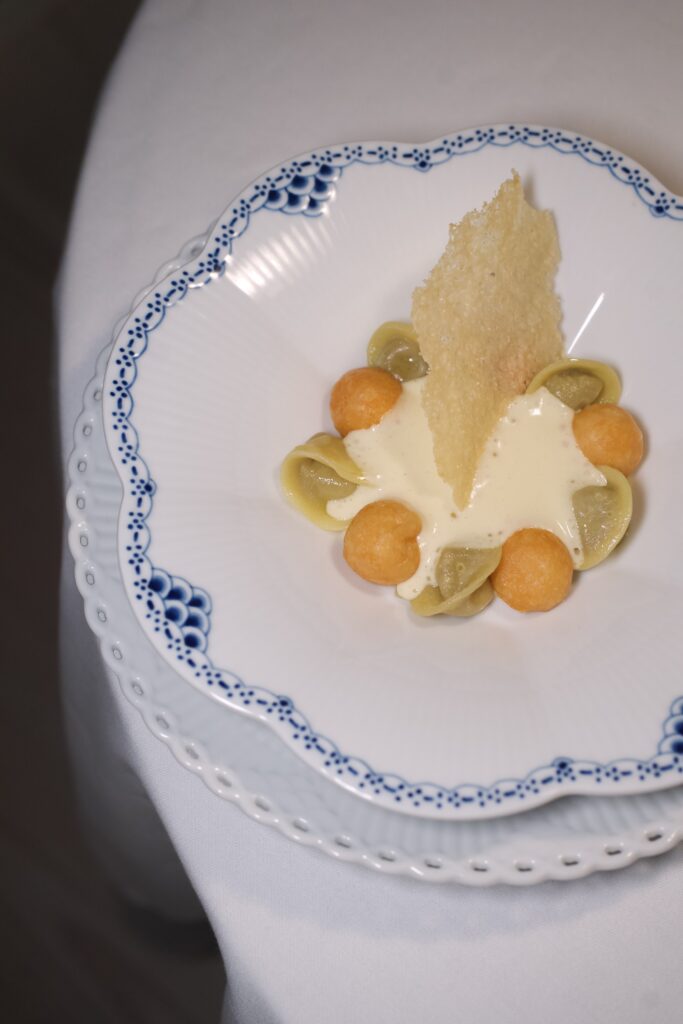 Despite being French inspired pasta is always on the menu as well. We would have tortellini filled with artischoke and a crème and cracker made of 36 months aged parmigiana reggiano. You could tell that this was the real deal which gave the dish so much depth. Again just such a delicious dish.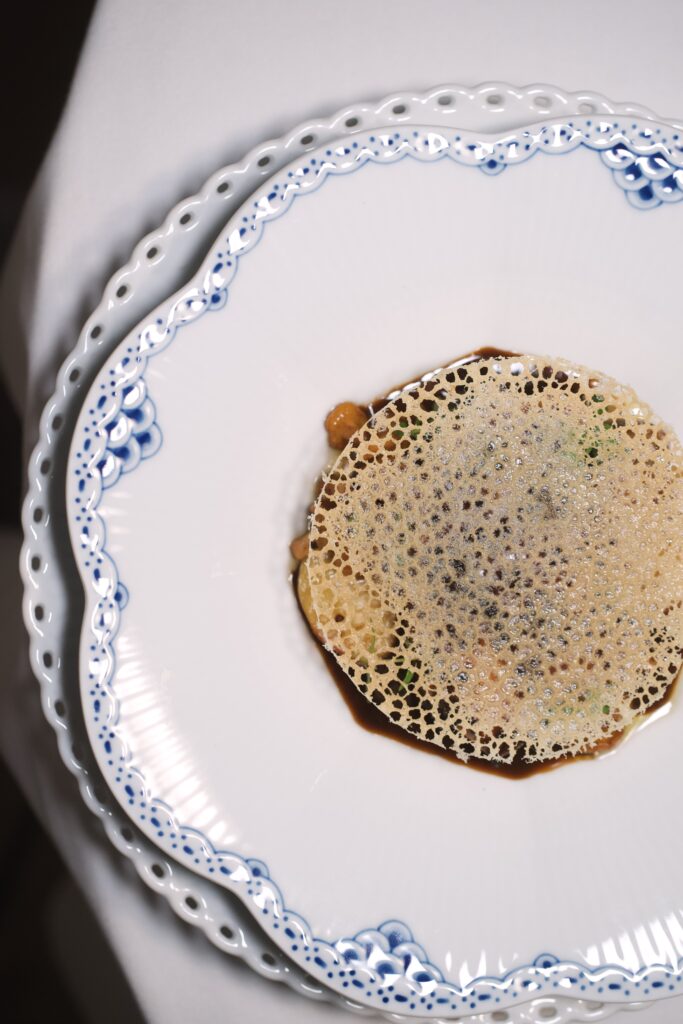 For our last main we have a dish that I had my eye on since looking at the menu for the first time. Guinea foul served with lots of matsutake mushroom, lots of chanterelles, foie grais and topped with a parmesano crisp. It's therefore safe to say that it was a very umamirich dish. A dish that once again proofed that The Samuel is about craftsmanship, flavor and great products.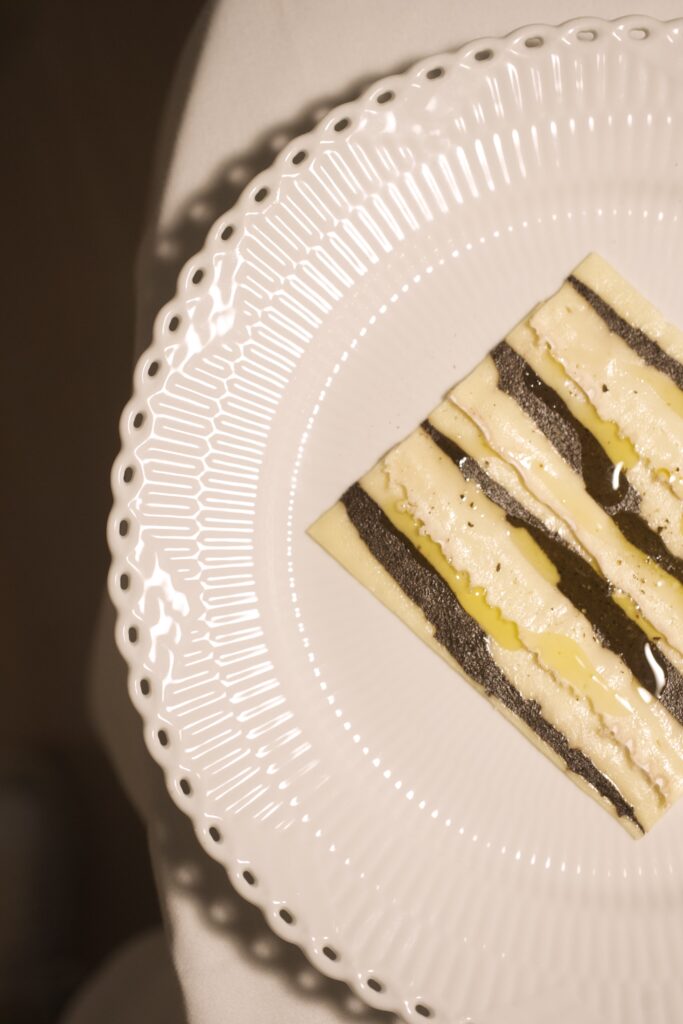 Being a French restaurant we would naturally have a cheese course before moving to desserts. At The Samuel this is means brie with truffle that had been braised in cognac. Again umami is at the heart of this autum menu.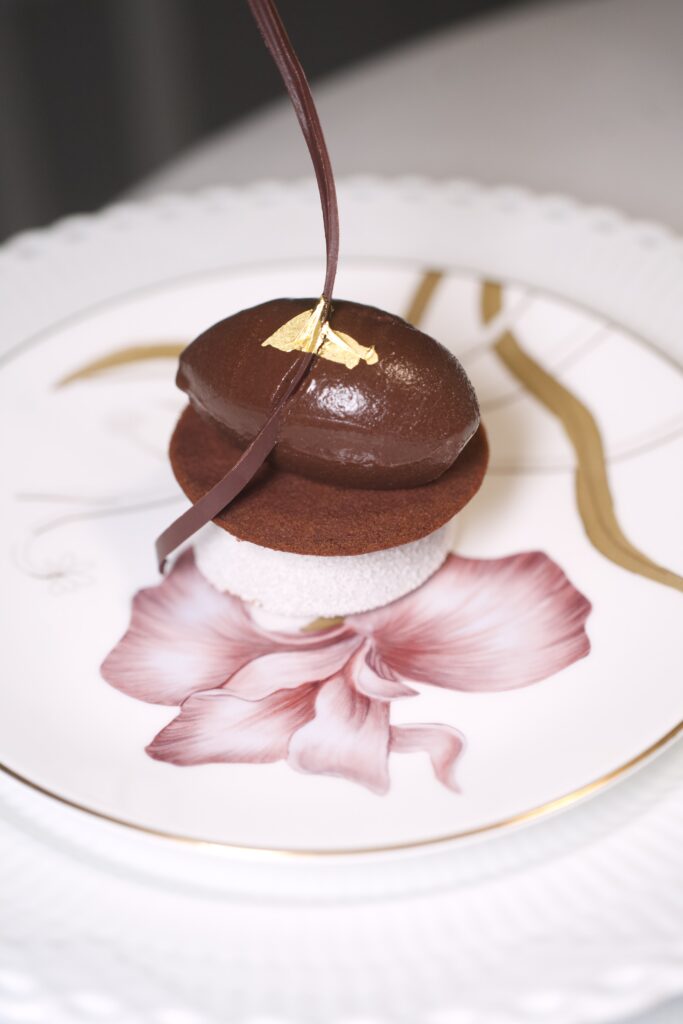 To finish a classic Peruvian chocolate dessert in different textures. It was a very nice dessert but having lived 3 years in Peru I have had my share of chocolate desserts with Peruvian products so I am a hard judge.
Finishing our meal I have to say that I really enjoyed it. 10 years ago all restaurants in Copenhagen were New Nordic which was naturally a bit boring, but now it seems that the majority of fine dining restaurants does a mix of New Nordic, French and Japanese as a tasting menu. It is therefore just so refreshing to have something which is just classic French without being traditional and "boring". You still have a few Danish elements like the plates and design. All these small elements help to give a cosy and relaxed feeling.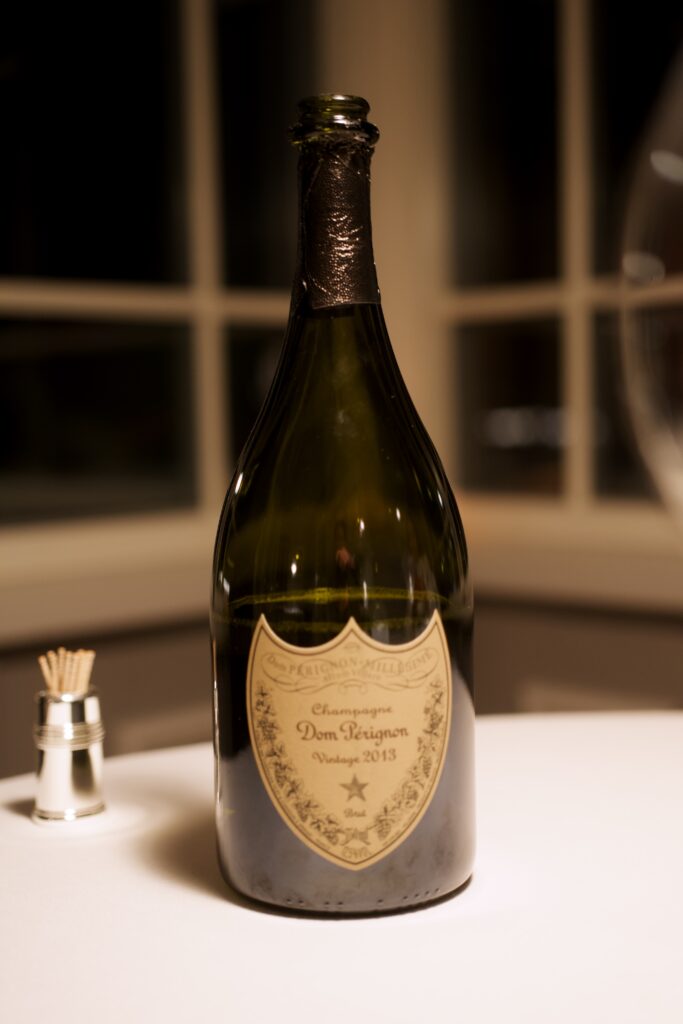 The wine menu as I said at the beginning is a chapter for it self. The wine cellar is filled with classic gems and especially wines with age. We would almost exclusively have champagne and Bourgogne this evening. Something which is very easy to enjoy.
It's definently not every time that I am in the mood for a full on tasting menu so being a la carte gives you the flexibility to choose just one or two dishes on a Wednesday night or 4-5 for a night of celebration.
I was invited bu the restaurant to try the menu
Practical information
Head chef: Jonathan Berntsen
Menu: a la carte 50-70$ for a maincourse
Website: https://www.thesamuel.dk/