Ekstedt has long been on my wish list. The reason is easy. They cook everything over fire which is a cooking method that I love both for the flavor but it also just appeals to me on a basic human level.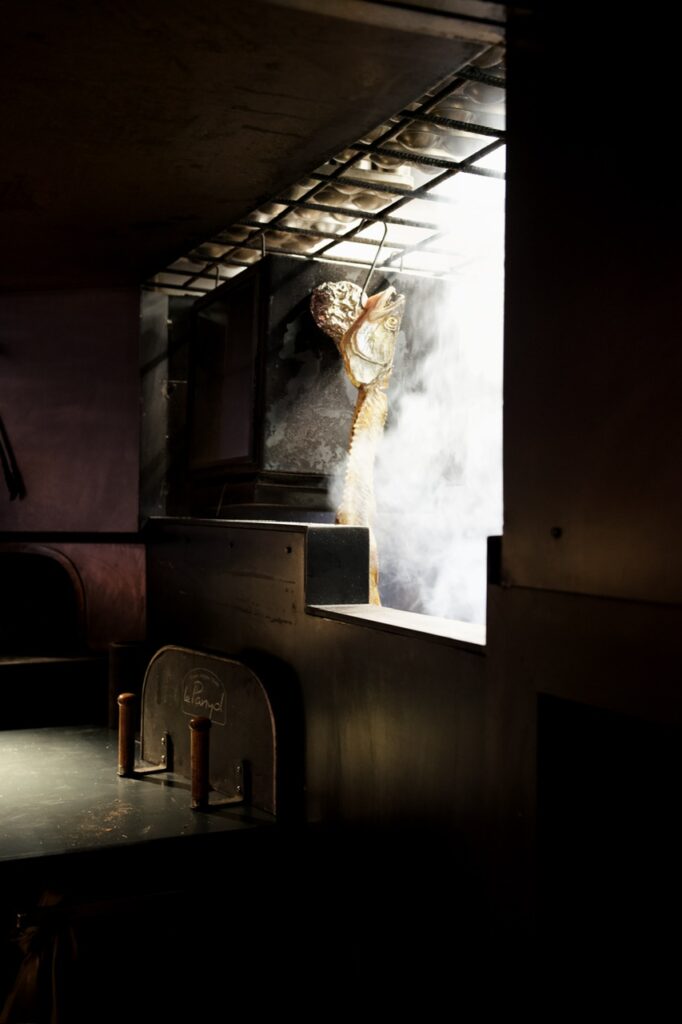 Earlier this year they expanded the restaurant giving more space both in the kitchen and dining room making it a good time to visit.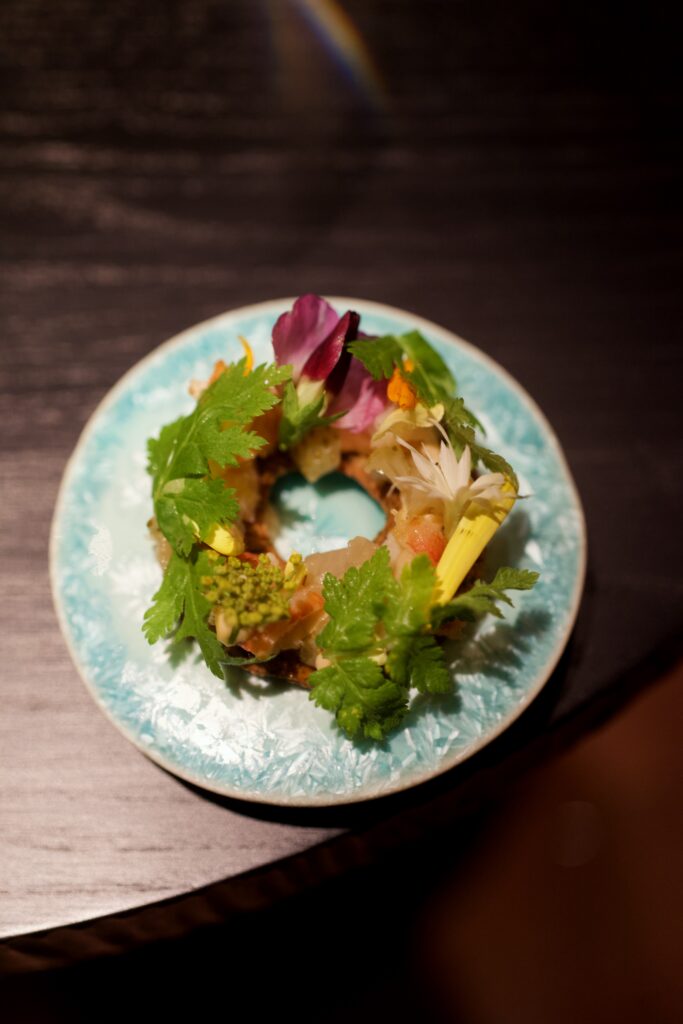 We would start our meal in the lounge with a few snacks. The first one a small cracker of smoked lobster, green strawberries and a crisp bread. The visual inspiration came from the traditional "flower crown" used for midsummer. What a delicious version it was where the smoke would set the scene from the first bite.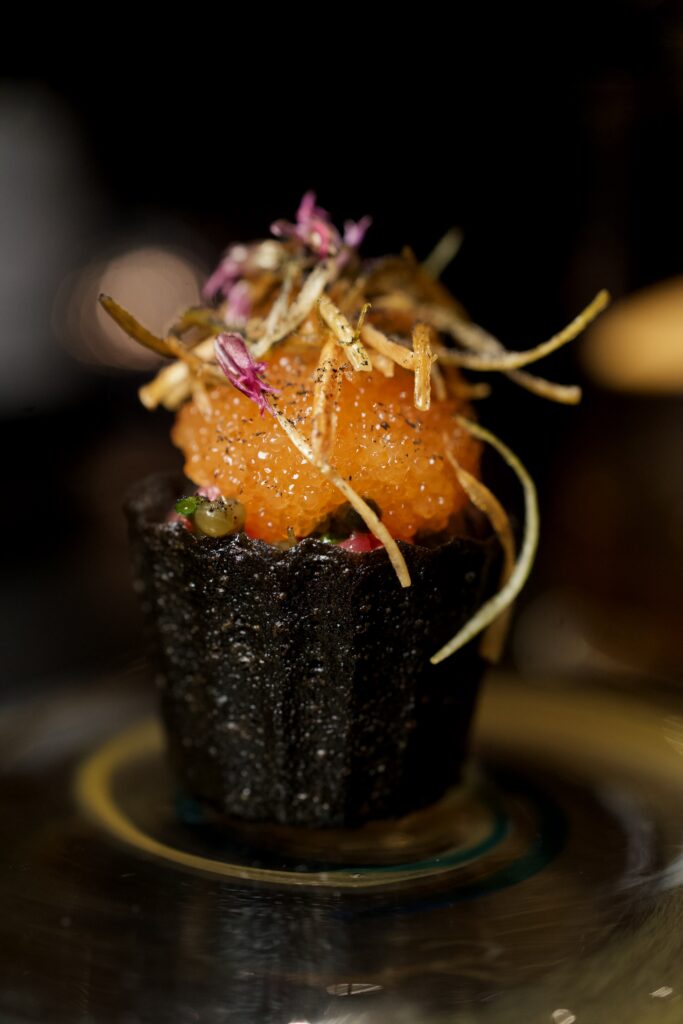 Next a croustade was presented with raw beef, charcoal cream and topped with vendace roe. A very nice combination where the smoke was a nice addition to a classic combination.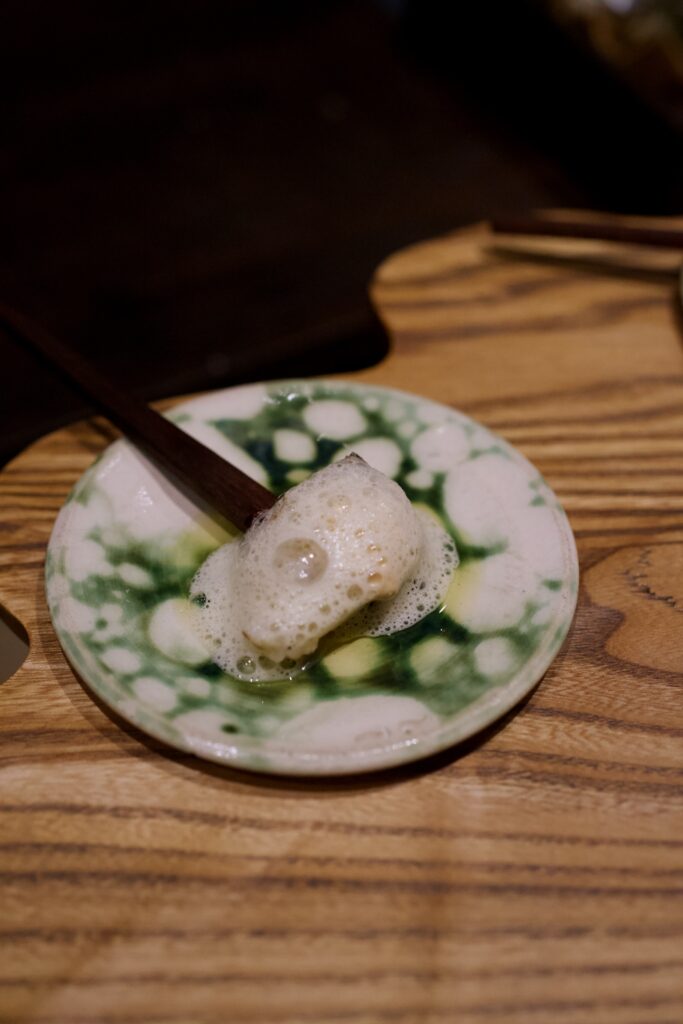 We would have our next two snacks in the kitchen where they were to be cooked in front of us. The first was a Norwegian scallop cooked directly on the coals which provided a delicate flavor of smoke to balance the sweet and delicious scallop.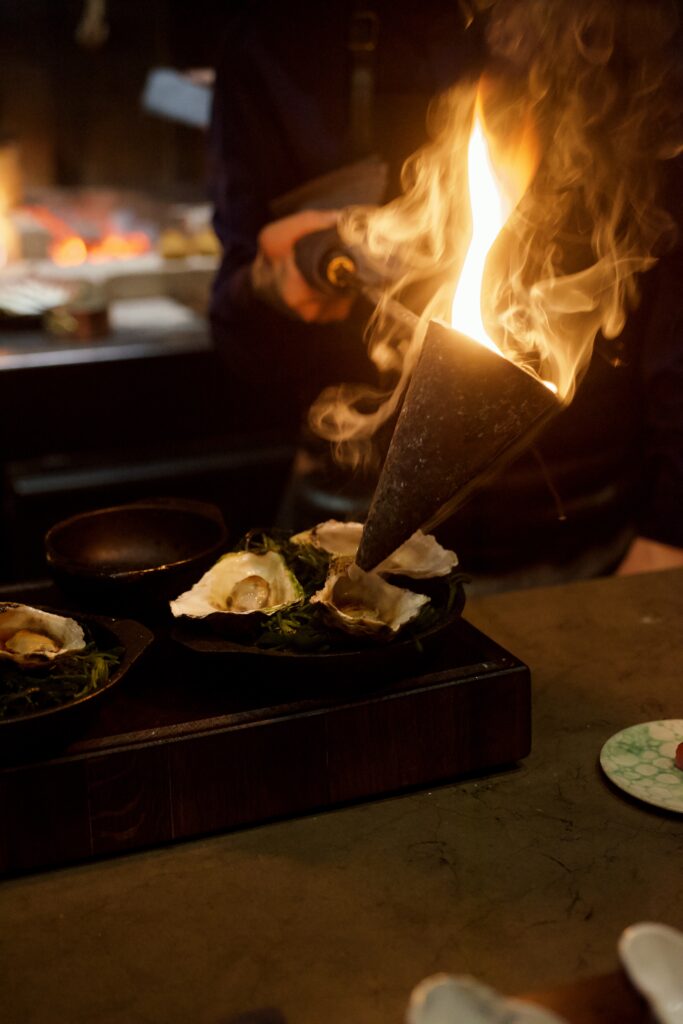 The next one is probably the most iconic dish at Ekstedt. Using a flambeado to make dear fat liquid and super hot to cook a wild oyster you elevated the experience as well as the flavor. All in all an impressive dish both in terms of flavor and naturally presentation. This was also just one of the many historic cooking methods that would be used through out the meal which is one of their purposes.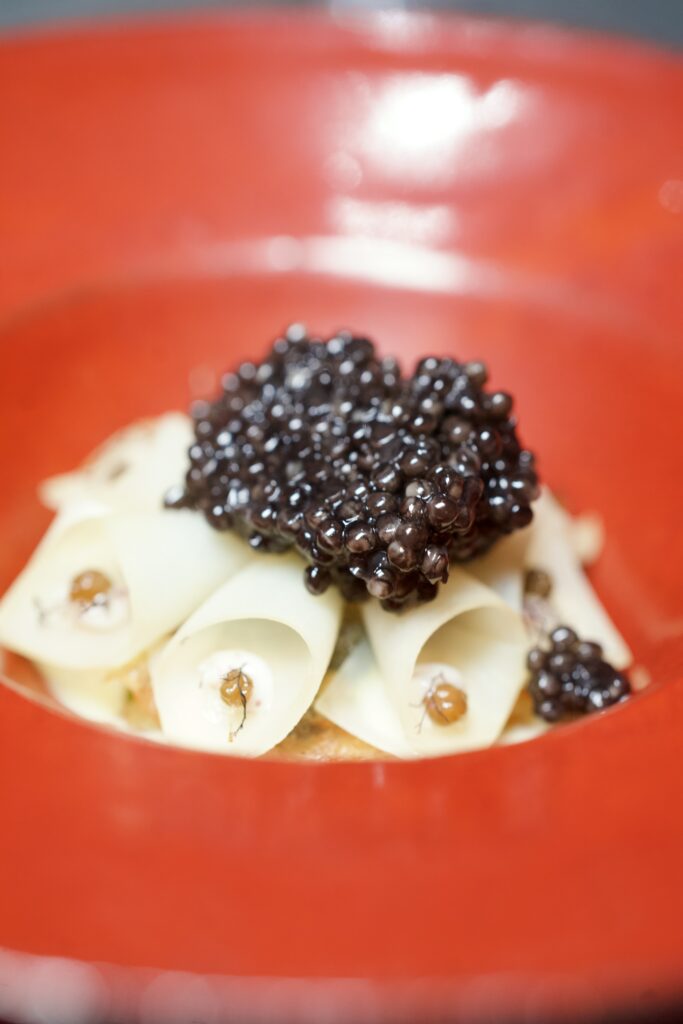 For our first dish in the diningroom we woul have ember baked potato with sugar kelp and topped with generous amount of caviar. Flavors that naturally work very well.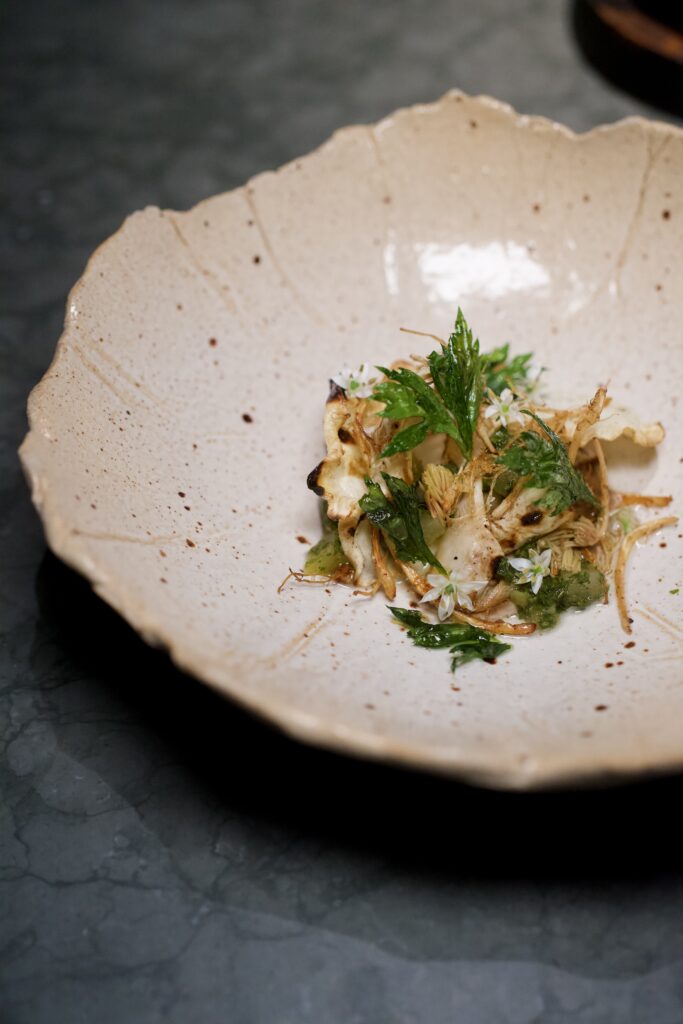 From here we would have a richer vegetarian dish in the form of celeriac with a bit of juniper as well as black garlic emulsion. Despite being a vegetarian dish it had really nice umami and depth.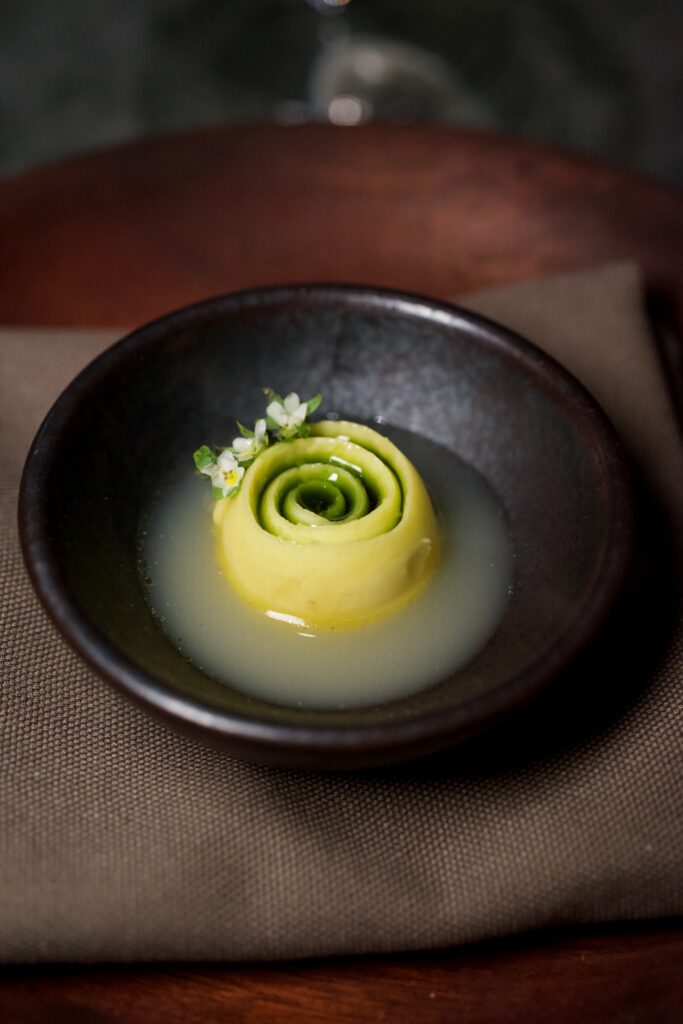 The classic sourdough bread was elevated by a butter with smoked whey sauce. The latter really made the classic dish stand out. A very nice bread serving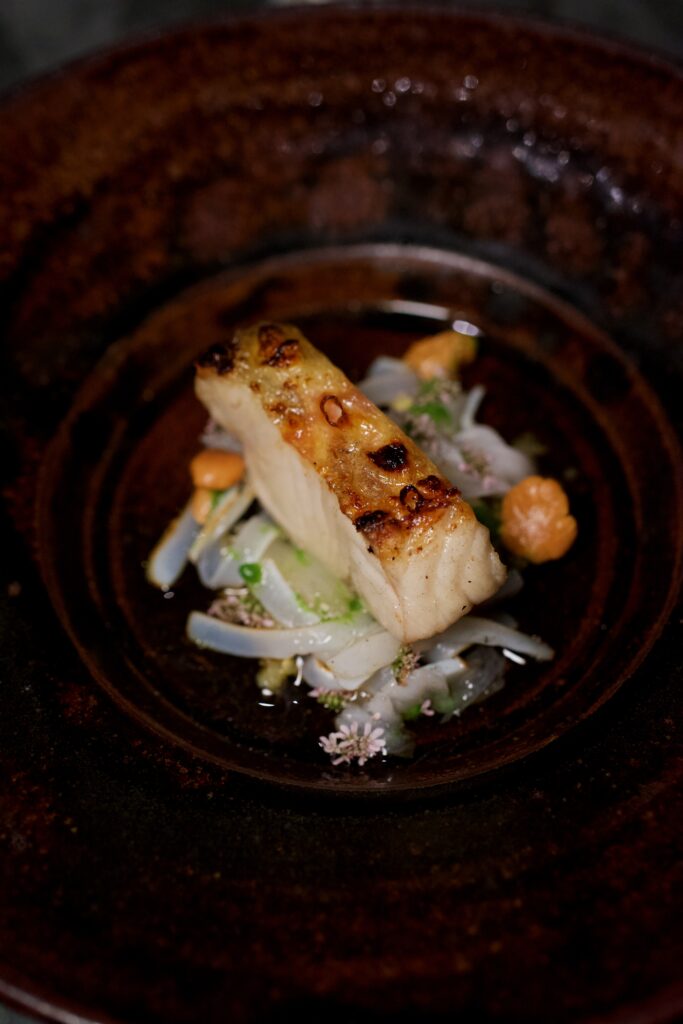 Already at the beginning they showed that they like to mix fish and meat to increase the umami flavors. They did this as well with a hay flamed pike perch which was served with pork fat from the incredible mangaliza pig, squid and a preserved gooseberries acidity. A really nice combination of different flavor element.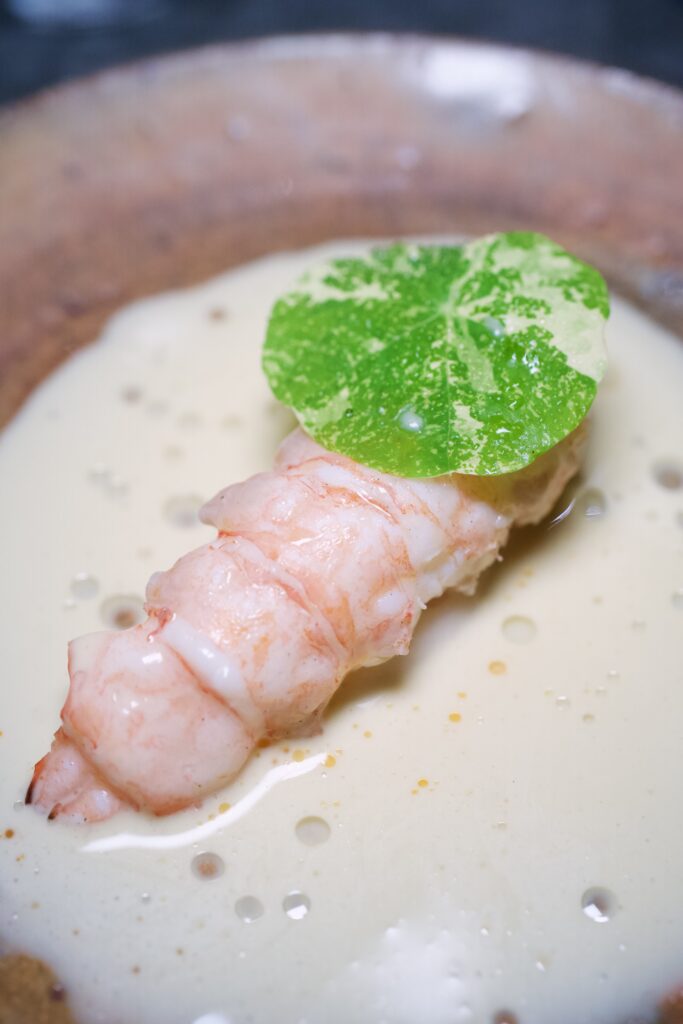 We would then have the one of the biggest langostino I have had. It was smoked with a bit of seaweed to highlight the flavors of the sea and served with a sauce of parsley root and lots of butter. For me it's always a winner to paire butter, langostine and smoke. It was here as well. Especially as the langostine was cooked to perfect and super soft like I have never seen before.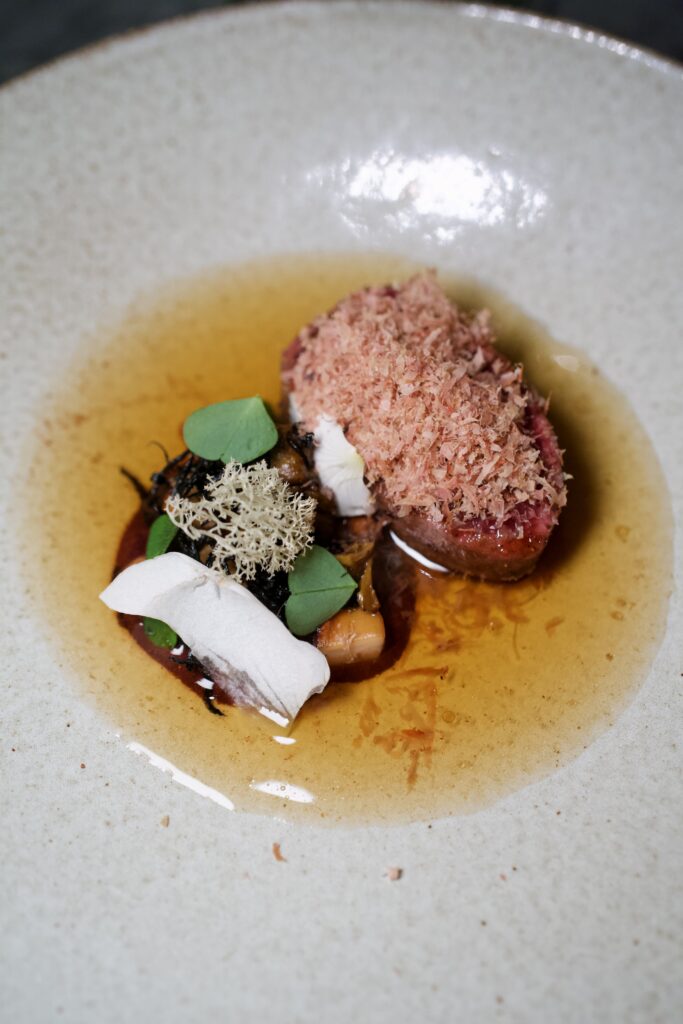 For our last savory dish we would have juniper smoked reindeer saddle, with the amazing matsutaka mushroom. The meat was finished table side where it was warmed in smoked reindeer butter. All in all a super umami rich dish which was very beautifully presented.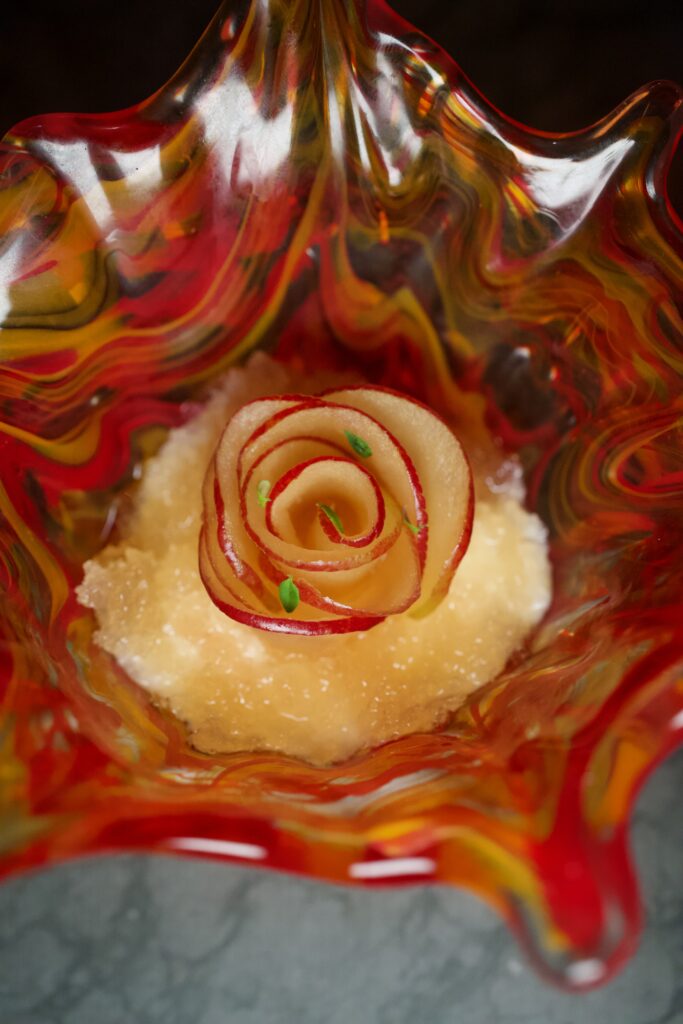 After so many rich dishes it was time for a refresher in the form of a hay granite with rose, quince and apples. A very nicely balanced dish that was both sweet and refreshing and also just beautifully presented in colored glass bowls.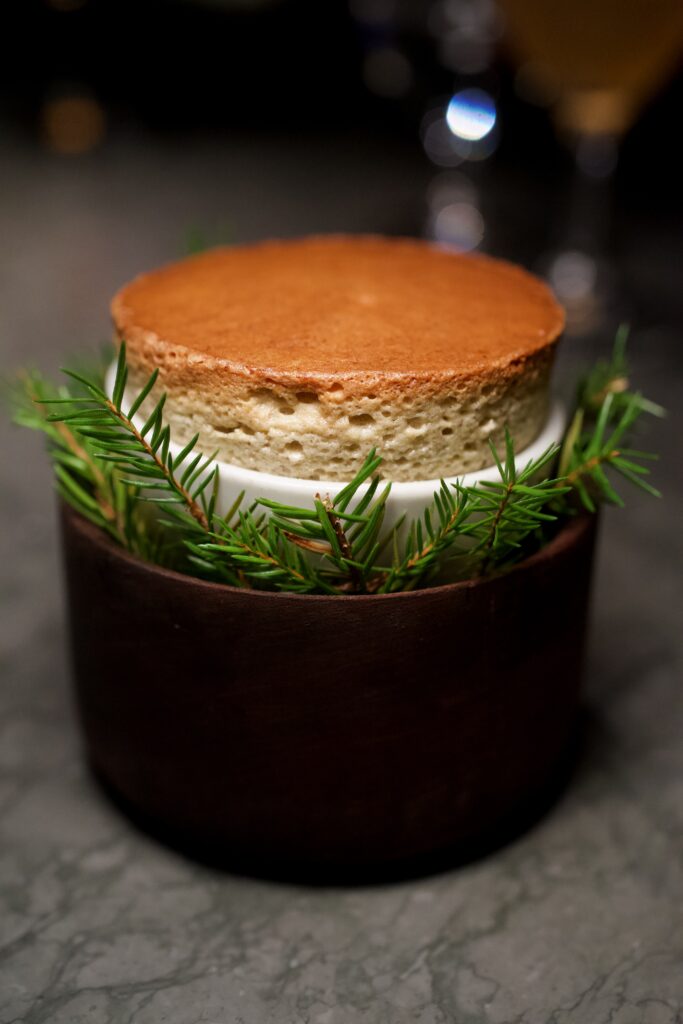 For our final dessert we would have the best soufflé I have ever had. It was made from cep mushrooms which gave it a really nice mix of umami and sweet. It was simply just extremely delicious and classic in the best possible way. It was paired with a woodruff and blueberries ice cream.
I truely enjoyed my dinner at Ekstedt. They have great flavors and the element of fire and smoke is one that I absolutely love. They work only with local ingredients and while the head chef Florencia is original from Argentina the techniques and flavors are distinct Swedish which is a big plus in my book. This also means that the Japanese influence that you see almost everywhere is practically non existing as they have turned their attention towards Sweden and its history in stead of out towards the international gastronomic development.
Ekstedt truely is the Nordic place for fire
I was invited by Visit Stockholm to try Ekstedt
Practical information
Owner: Nicklaus Ekstedt
Daily head chef: Florencia Abella
Menu: Tasting menu 8 courses $240
Website: https://ekstedt.nu/