When writing about restaurants I usually build up to the conclusion but even before you enter Ceto it has taken your breath away and continues to do so through out the evening. We drove there from Mentón and already 2-3 km before you could see the hotel balancing on the edge of a cliff overlooking the Mediterranean. At the parking lot our regular taxi parked next to a Ferrari, a Bentley and a Porche. So no it would not be a regular evening for us. We then continued to take the elevator up to the 14th floor. Here you are taken directly to the view which is probably their most photographed part of their restaurant, and for good reason. It's exquisite. So is the design of the restaurant where everything breathes exclusivity and good style. After all it needs to fit their customers.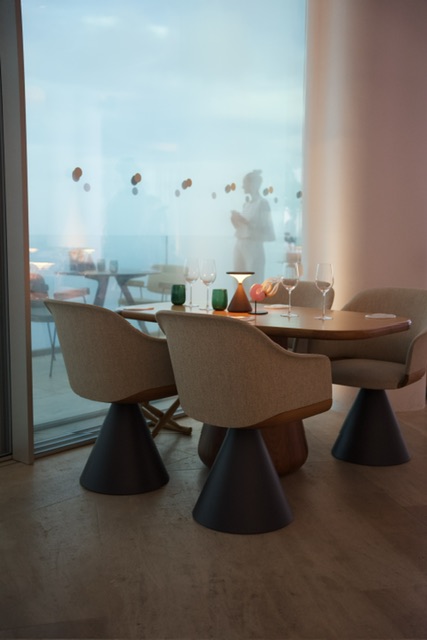 By our table overlooking the ocean a glass of crispy and very delicious champagne arrived. Naturally they have all the big houses and just one week after. Coming home I bought 6 bottles of this one. A menu had been prepared for us to take us through the Mediterranean with all of its fantastic treasures of the ocean.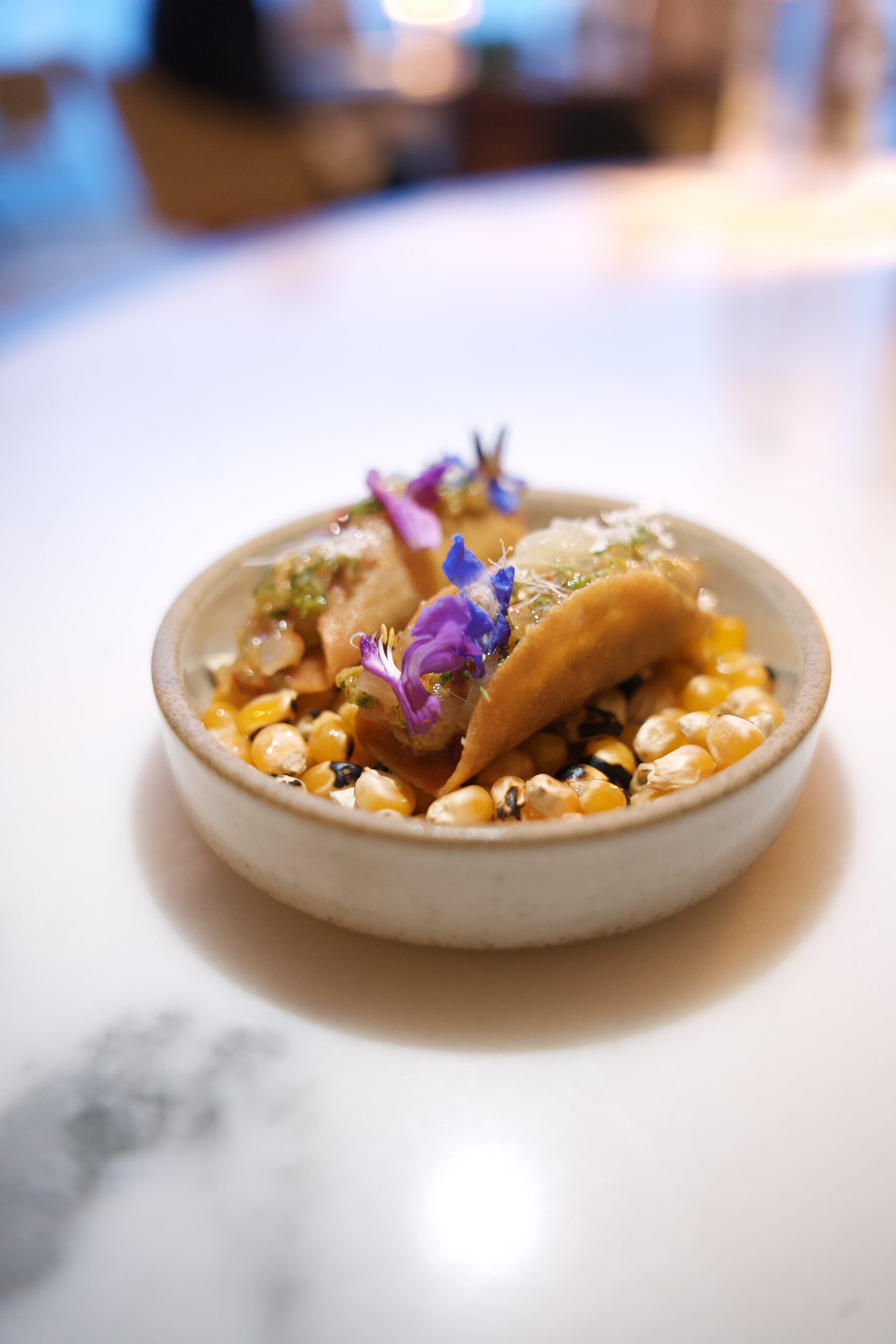 The classic round of snacks arrived, but they were not classic like this beautifull munkfish "taco".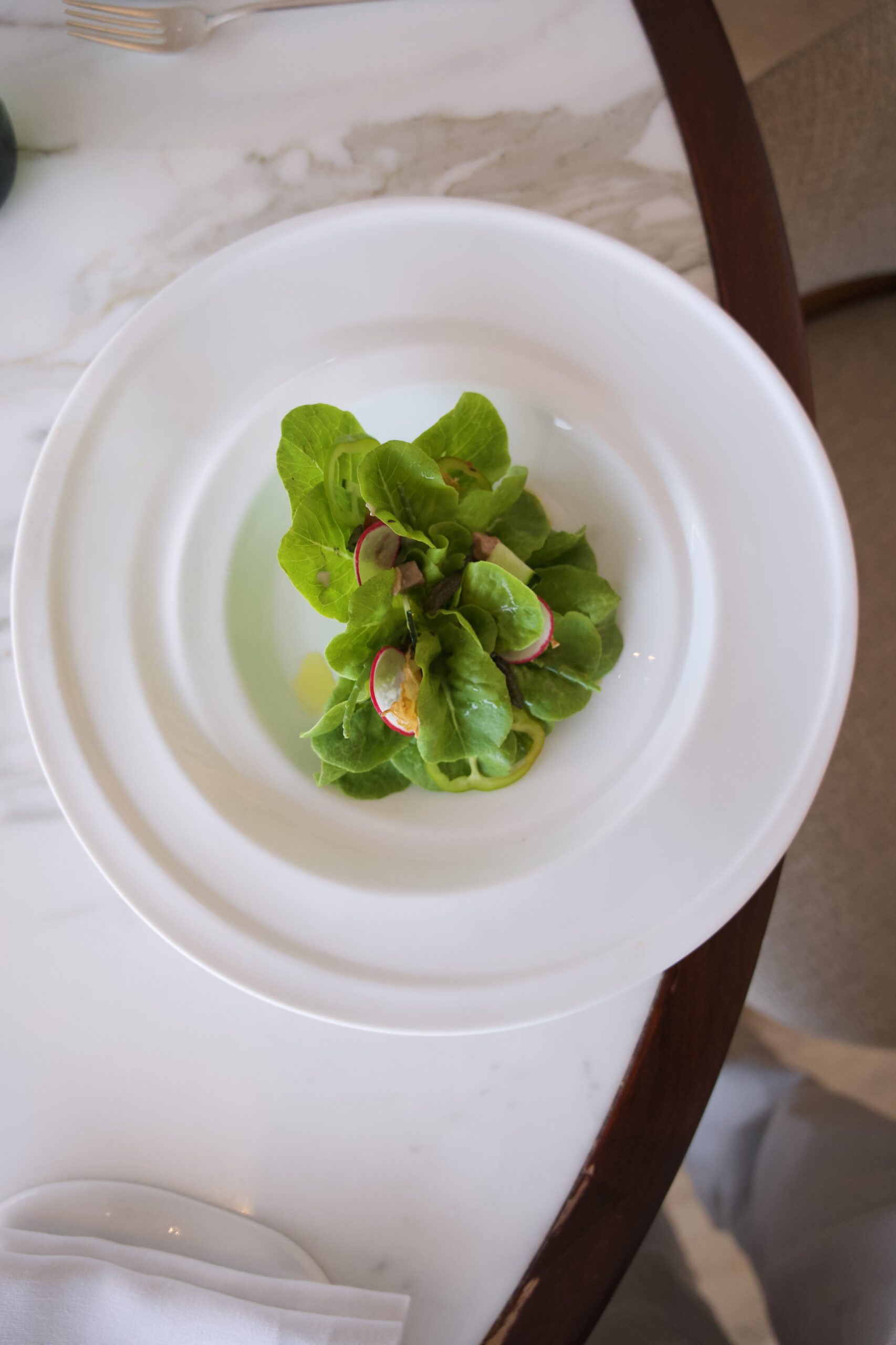 Our first real dish a was French bistro classic. Salat Nicoise. From the beginning and all the way through it was a classic salat nicoise. It was just done so much more refined and delicious than you see anywhere else.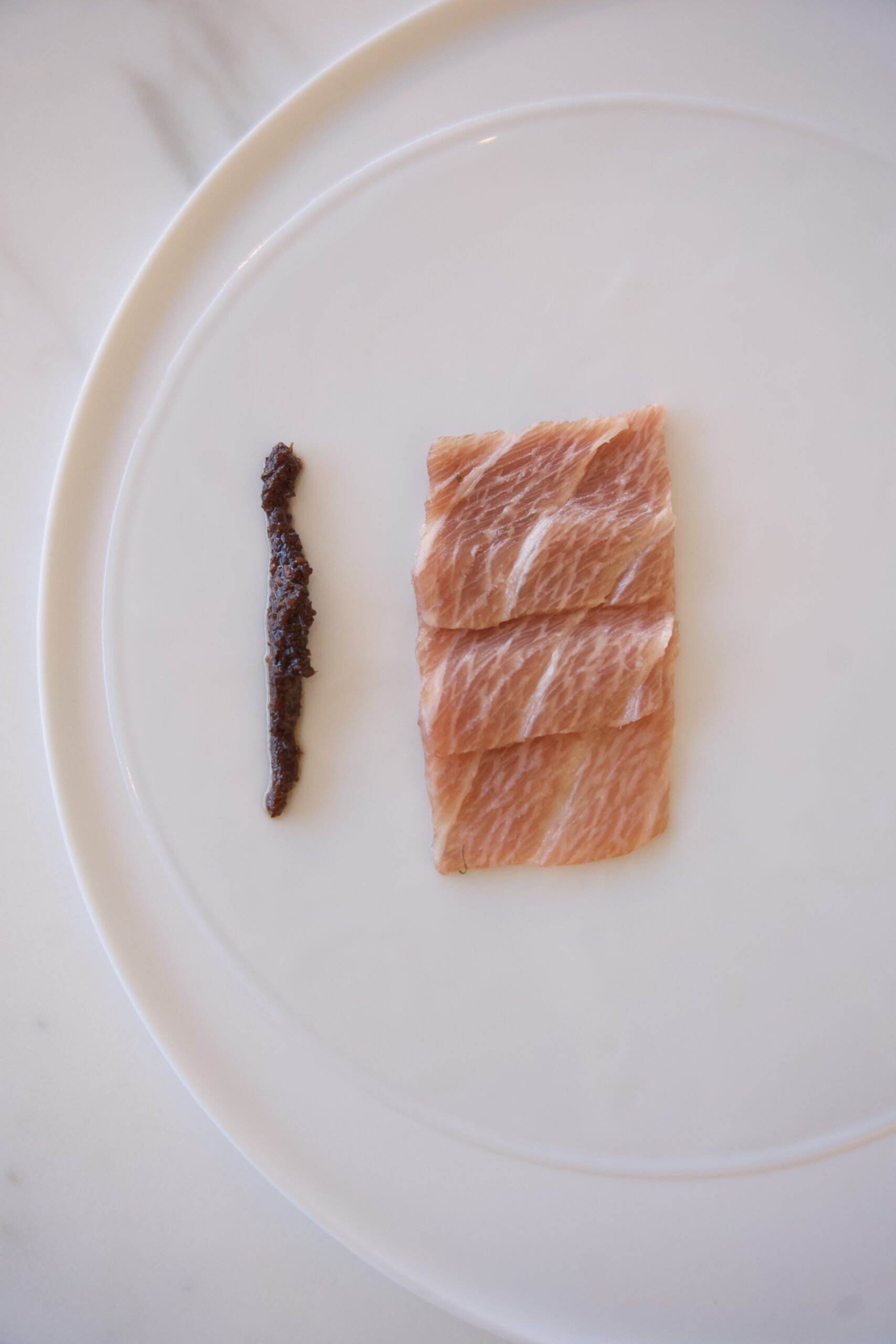 One of the restaurants specialties is curing fish. We would try this now with a piece of otoro that had been cured in seaweed. It was served with kombo and XO sauce. The flavor was as delicate and amazing as the simple presentation. Served with a local whiskey which had been stored in the sea at 60m below seaweed was just as pure and delicate as you can imagine it would take to be paired with the tuna. All in all one of the best dishes I had all year.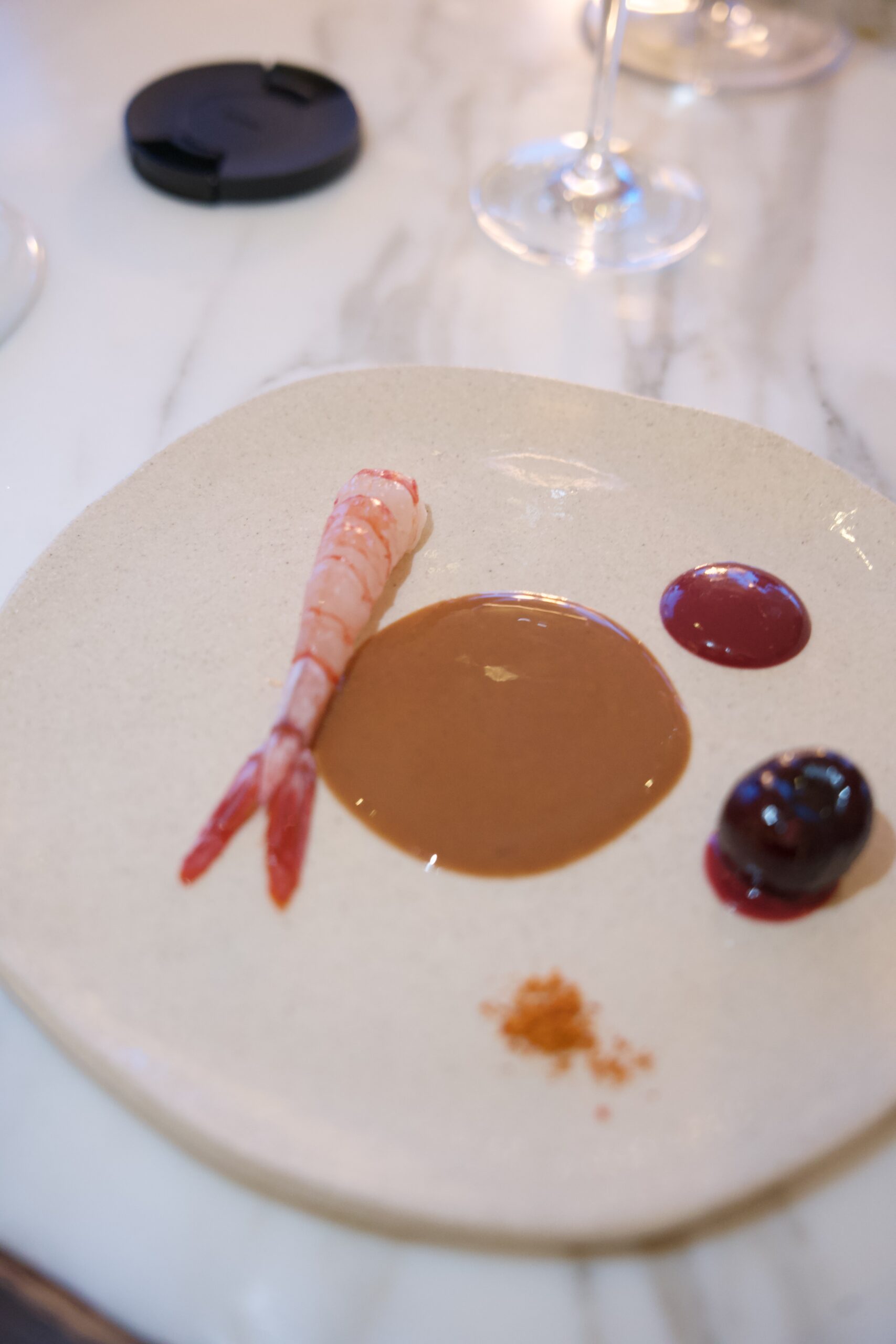 Sweet prawns from San Remo was served with a classic sauce made from the head. As a twist to this sauce cherries had been added giving nice sweetness and acidity to the dish. Simple but delicious.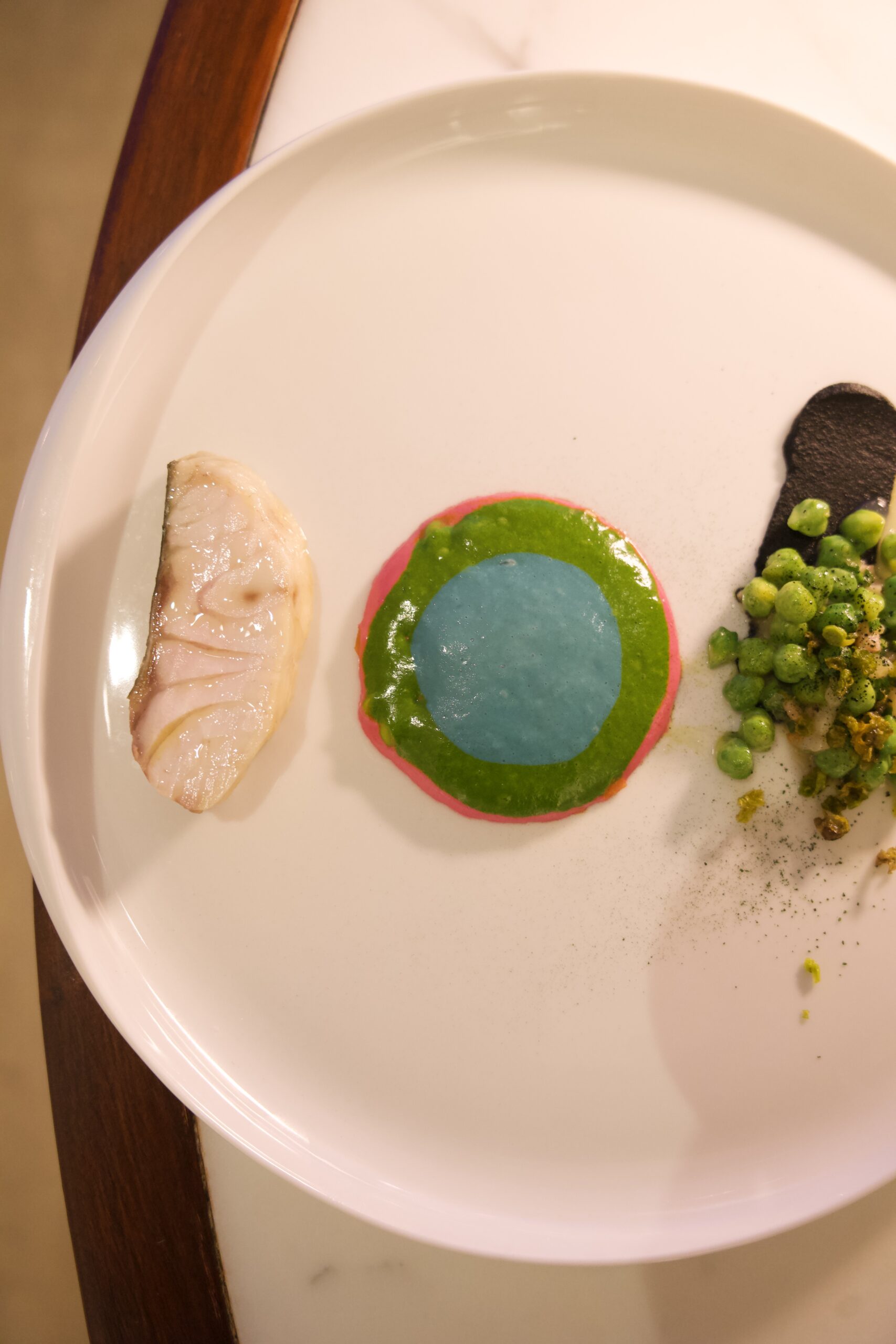 I am sure that for the for the next dish the presentation was a part of the development. However behind the beautiful presentation was a genuinely super delicious dish with green chickpeas, seaweed and citrus together with a perfectly cooked dorado.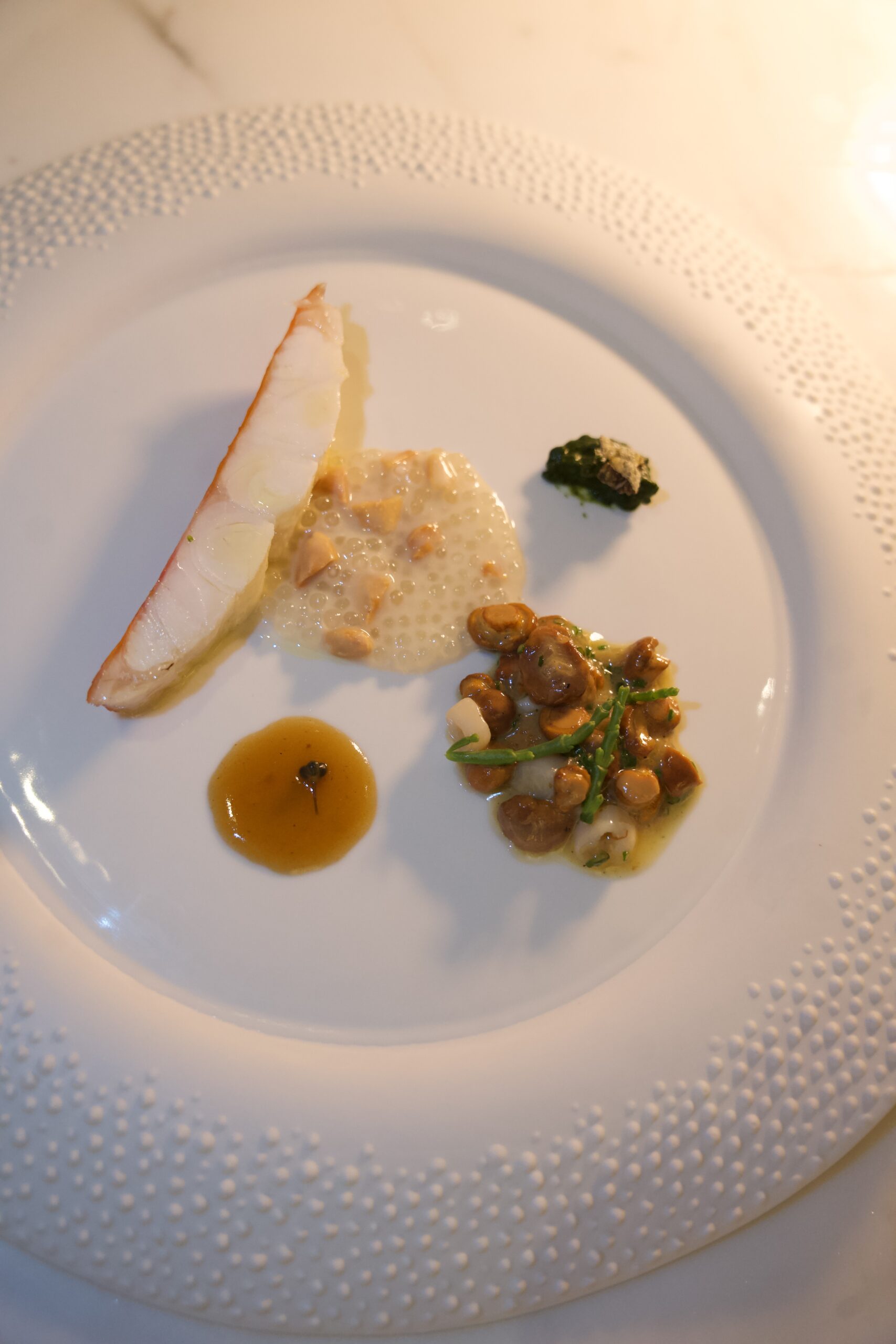 Our last main dish woul be a seabrim served with chanterelles, and an almond juice sauce. Finishing with a bit of nori it was a dish that was both rich and delicious without at any point being heavy.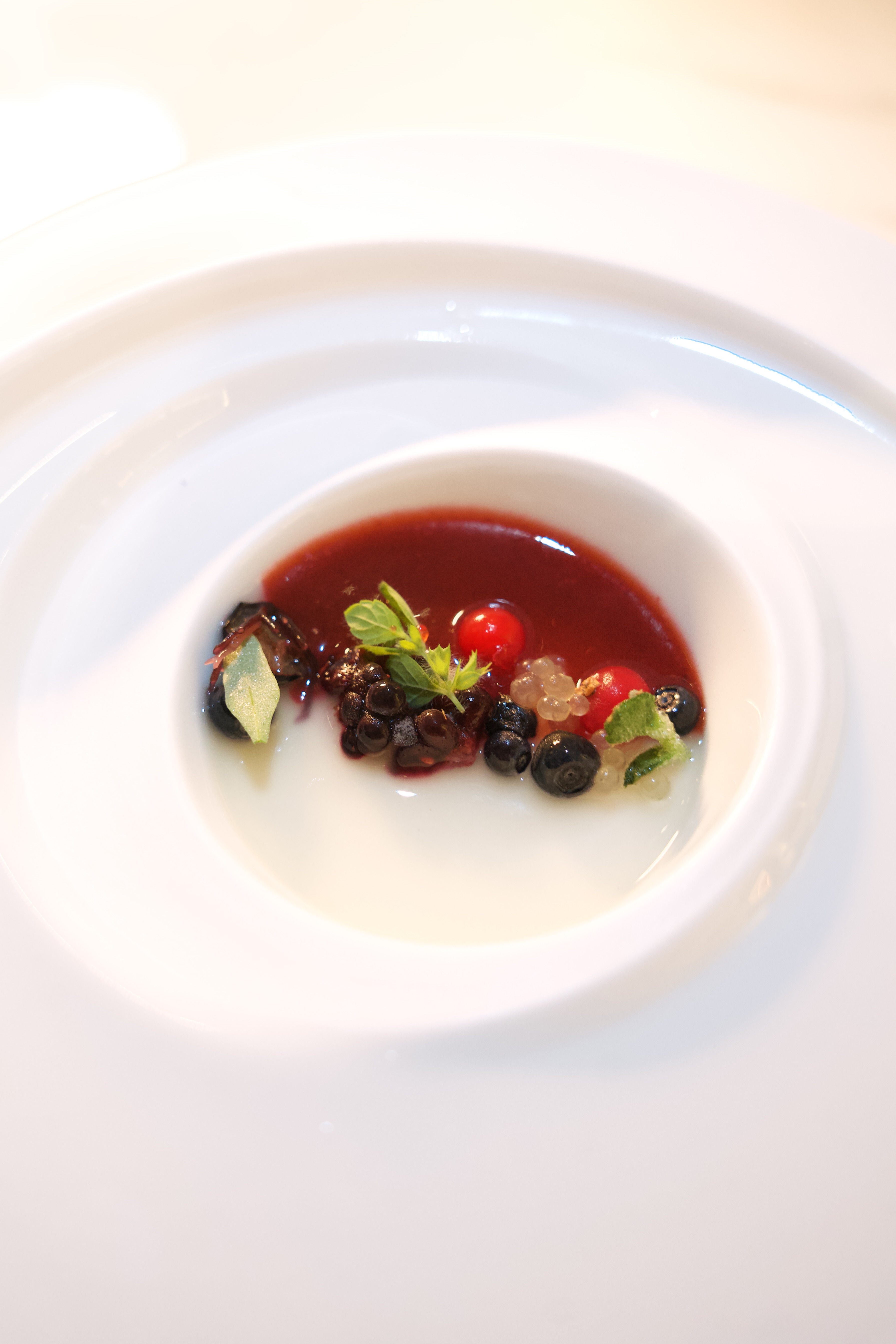 For the first dessert we would have a few red berries and melissa crème.The first and last dish that didn't amaze me.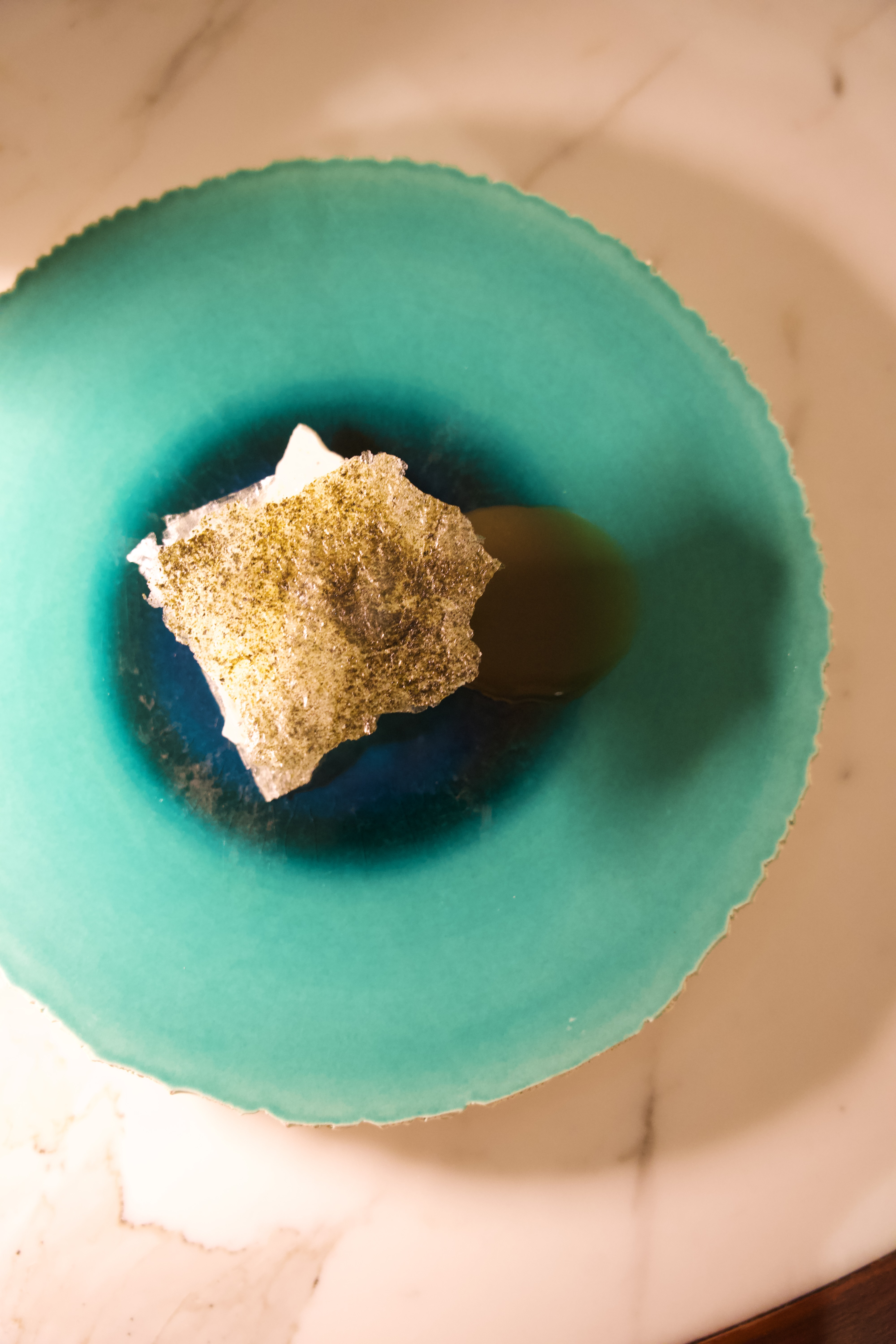 The final dessert naturally did. A seaweed millefeuille served with bourbon vanilla ice cream and a toffe sauce. The seaweed was perfect to balance the rest of the very sweet dessert. The contrast was absolutely amazing. A perfect ending.
Before going to Ceto I was exicited but I didn't really know what to expect. After all hotel restaurants don't all hit home for me. Ceto really did though. It takes your breath away with its impressive view and extremely well designed restaurant and all of that happens before you take one bite of their delicious food. The presentation of the dishes are usually quite minimalistic but holds great flavor.