Maybe I wasn't paying attention to the gastronomic development but when Uliassi made its debut on the World 50 Best in the high teens in 2022 I had never heard of it. When looking at the restaurant afterwards it looked like the perfect mix of avant-garde, respect for traditions and a cosy atmosphere. As this years summer vacation was planned around South of France and Italy it was obvious for me to make a stop in Senigalia to experience Uliasse. 
We decided to stay in a town about 30 minutes from there. As we took the train there in the middle of the day in 30 degrees we knew that it would be a warm walk from the station to the restaurant. The 5 minutes it took had us sweating in our nice clothes. So any hope to arrive at this 3 Michelin star restaurant in style evaporated after the first minute. Once inside all of that was forgotten as we were seated overlooking the beautiful ocean. 
With a glass of champagne and a cold glass of water the sweatty clothes were a distant memory.
The restaurant has a few different menus. A classic menu and a lab menu showcasing the newest creations. Having never been we went for the classic but they were nice enough to give us a few extra dishes from the latest menu, and what a menu it would be.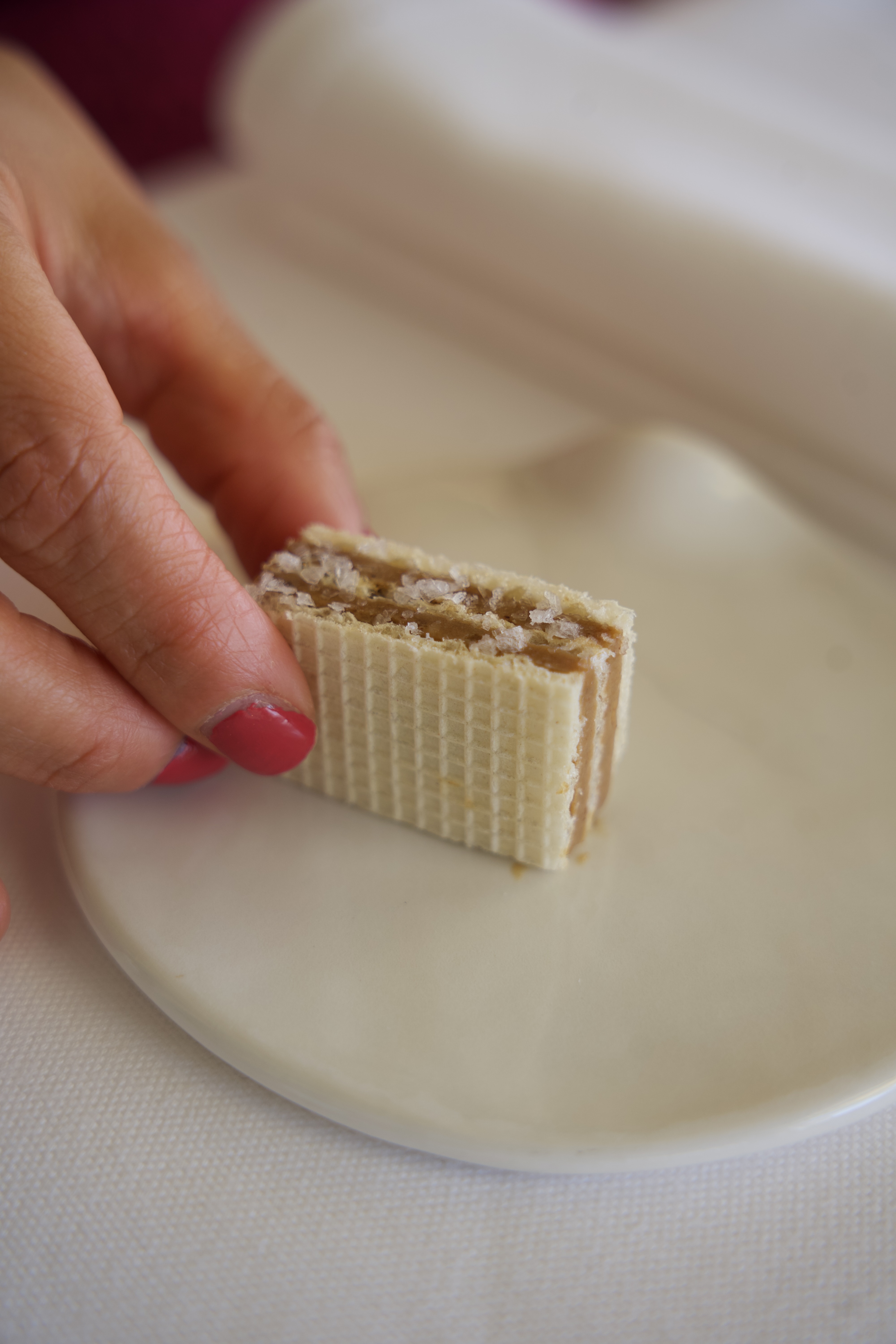 We started simple with a frozen foie gras wafer with a bit of salt. A simple and delicious combination.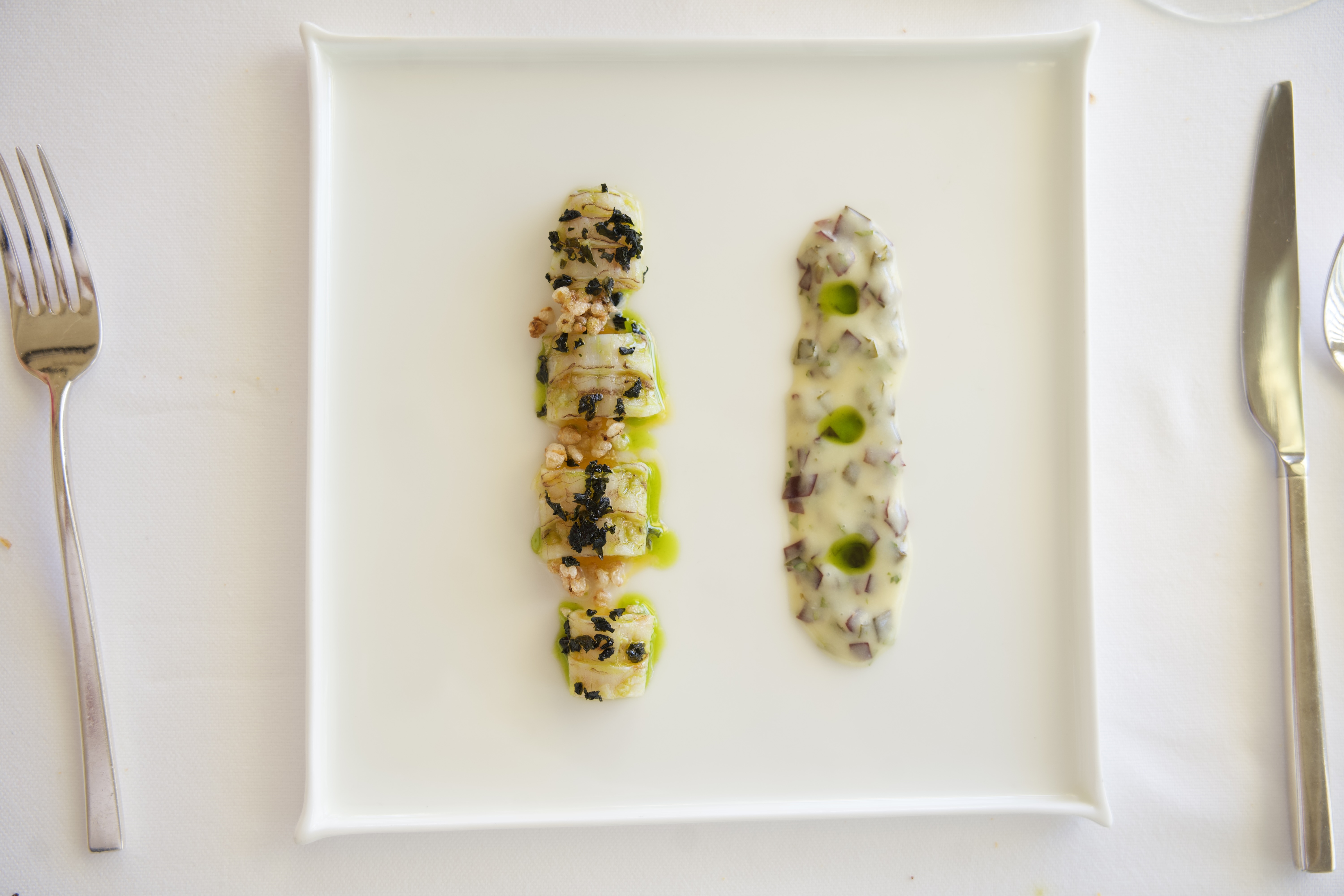 Our first dish would be one from the lab menu in the form of monkfish with a seaweed bernaise. A beautiful dish and the acidity was perfectly matched with the fatty monkfish.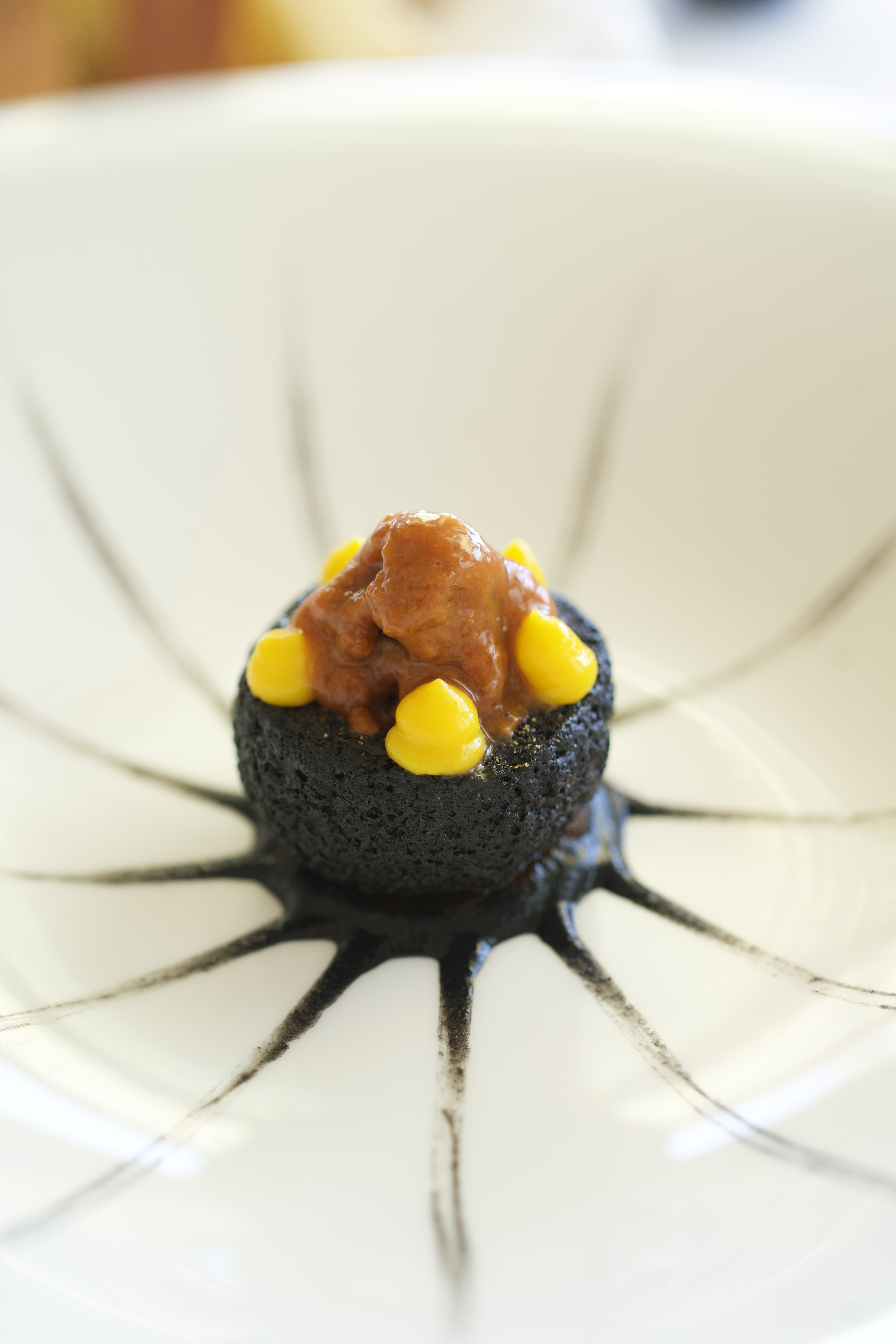 The first dish of the classic menu would demonstrate the style of the kitchen. Seafood, citrus fruits, spices, fruits and intricate presentations. In front of us was a sea urchin laying on the top of a cripsy… and topped with tangerine crème. The presentation was naturally impressive and the tangerine was such a nice touch.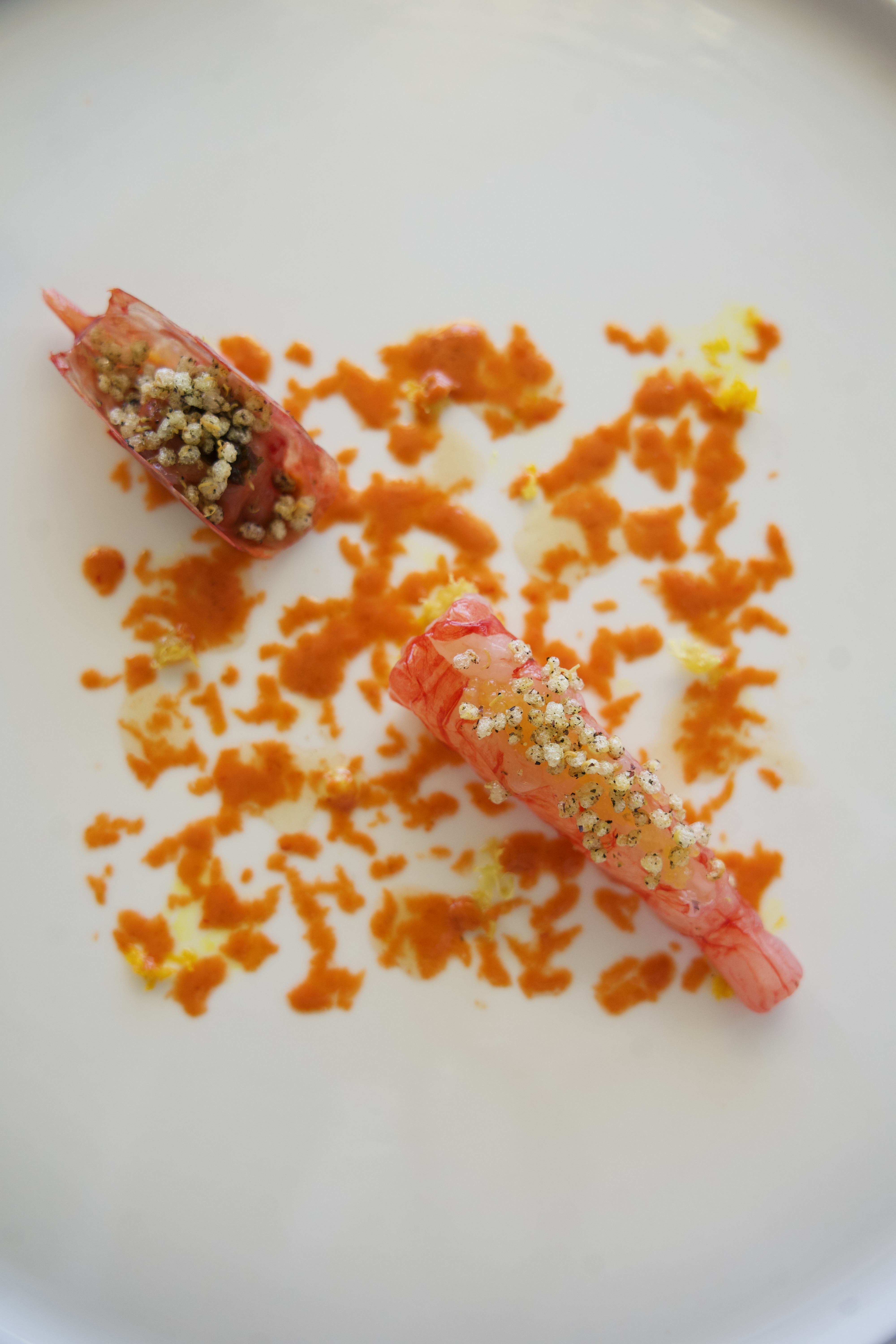 I was in love with the next dish. Especially for the complex and delicious sauce. Orange peel, shrimp brains, ginger and cinnamon is not your classic combination and the flavor was just outstanding with the orange peel that truely made it stand out.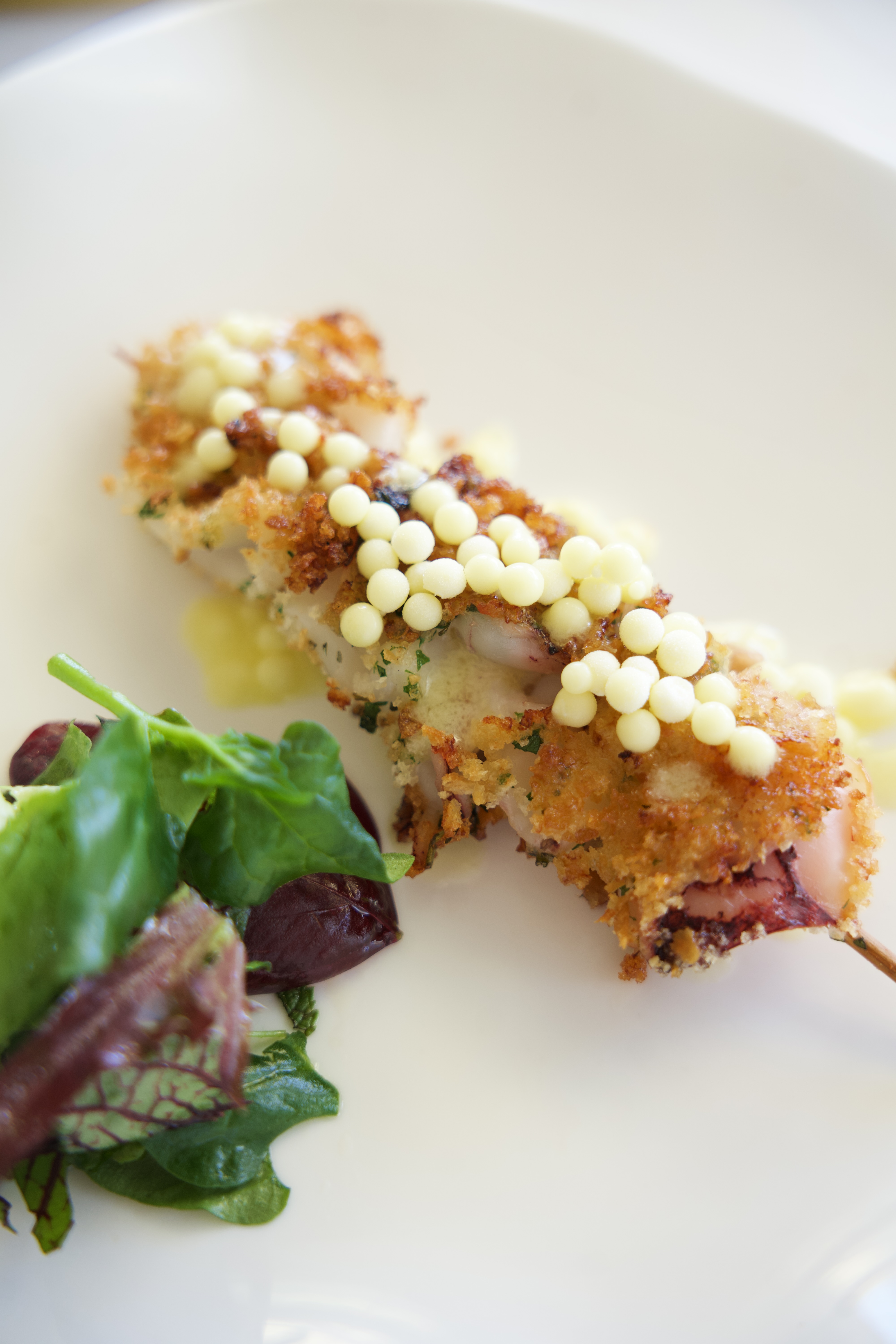 My first impression of the next dish was not impressive. Luckily sometimes looks can be deceiving. Pieces of squid had been battered and grilled. It was served with the most delicious gazpacho soup I have ever had. The only classic thing about it however was that it was cold. It was also spicy and served with a pineapple for balance. Simply outstanding. So was the grilled squid. A sign of a kitchen that knows what they are doing is that any squid is soft not never chewed. This as perfect. A few drops of mango pearls made with liquid nitrogen could have been left out. After all the heat caused them to liquify 1 minute after arriving at our table.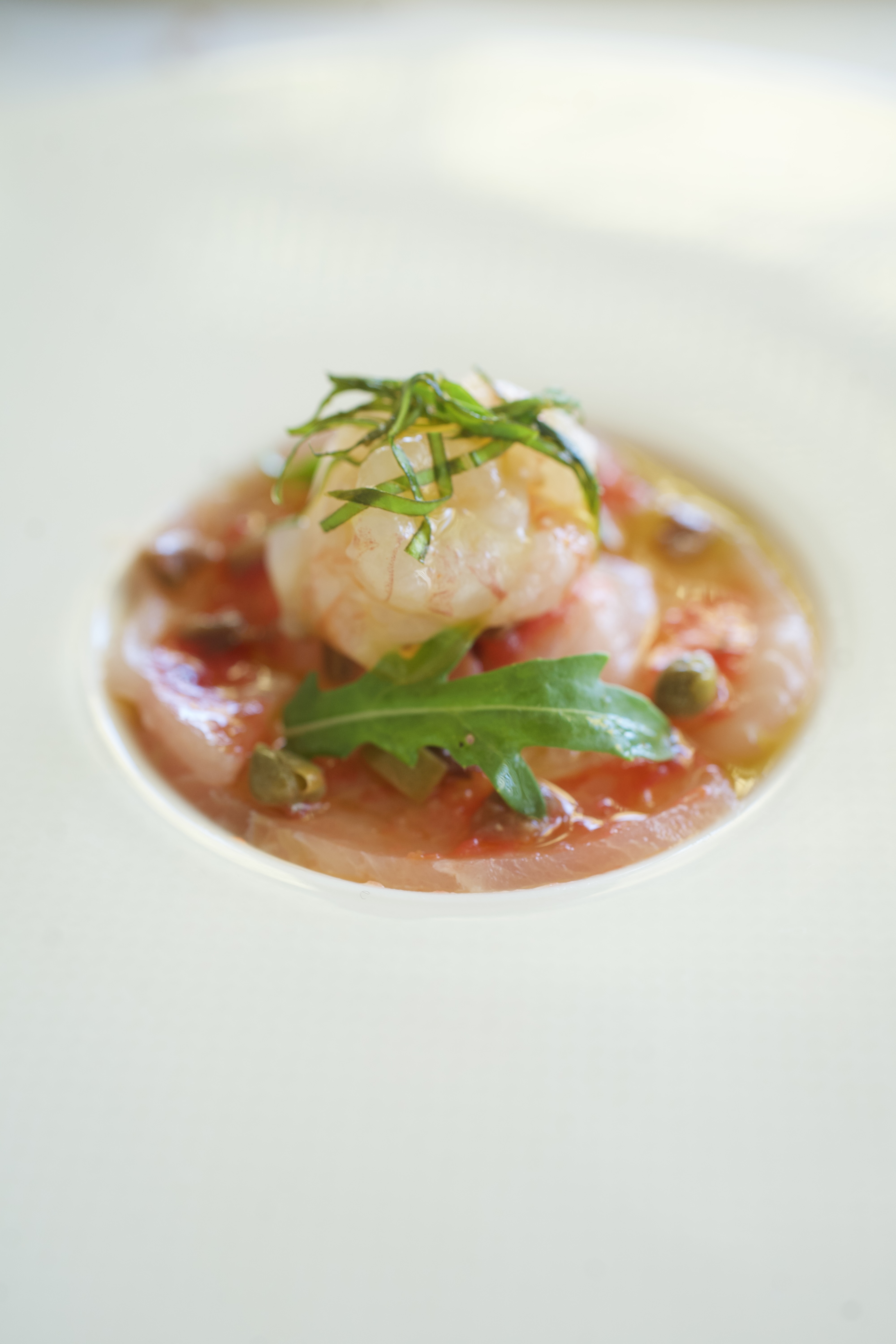 I never thought that I would have a puttanesca without pasta and actually like it. This I loved. It has all the classic flavors and lots of oregano as a sauce for the shrimp and lumberjack fish. Truely astonishing.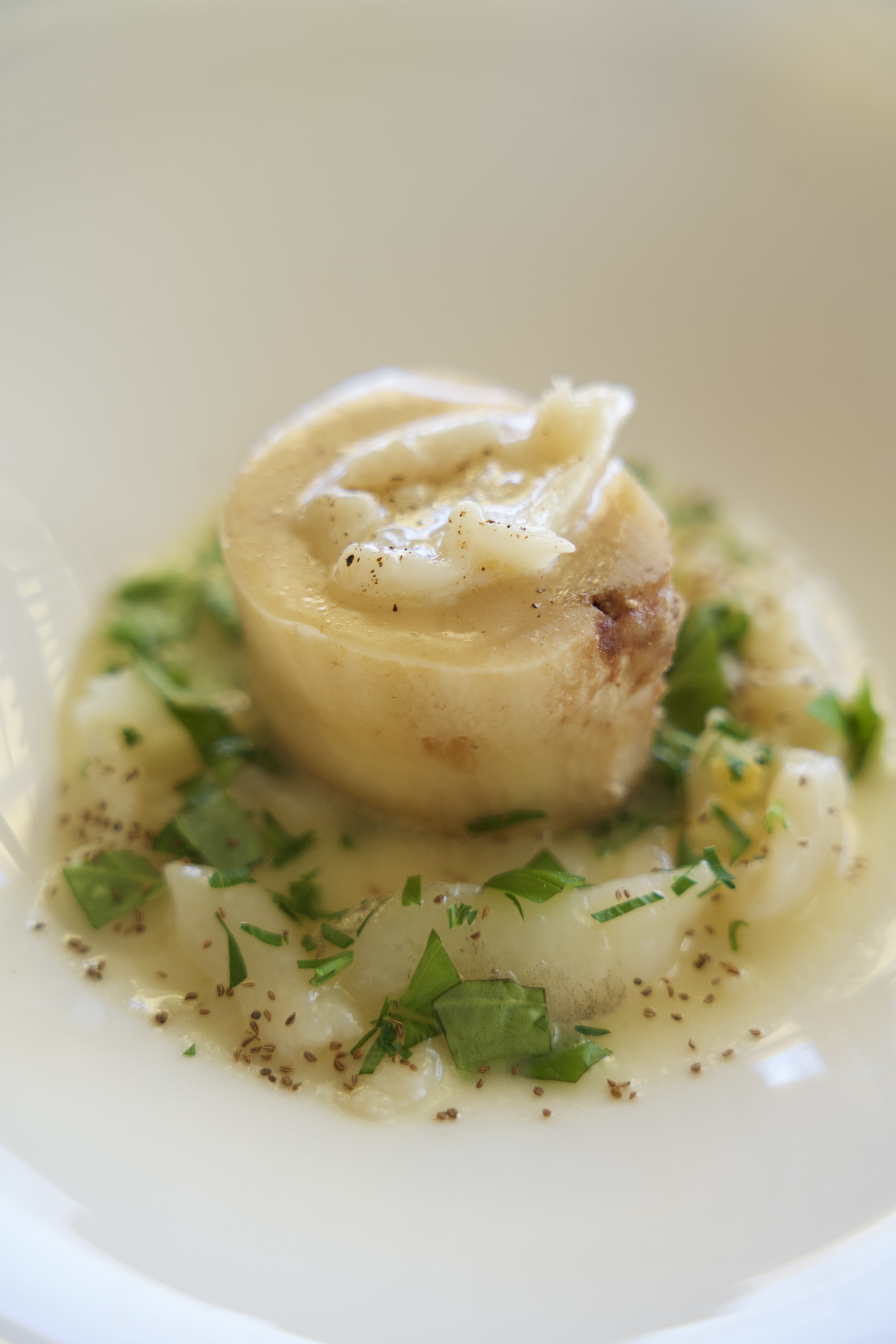 For a bit richer dish we would have a bit of bonemarrow with cuttlefish and again a bit of lemon zest would balance it out.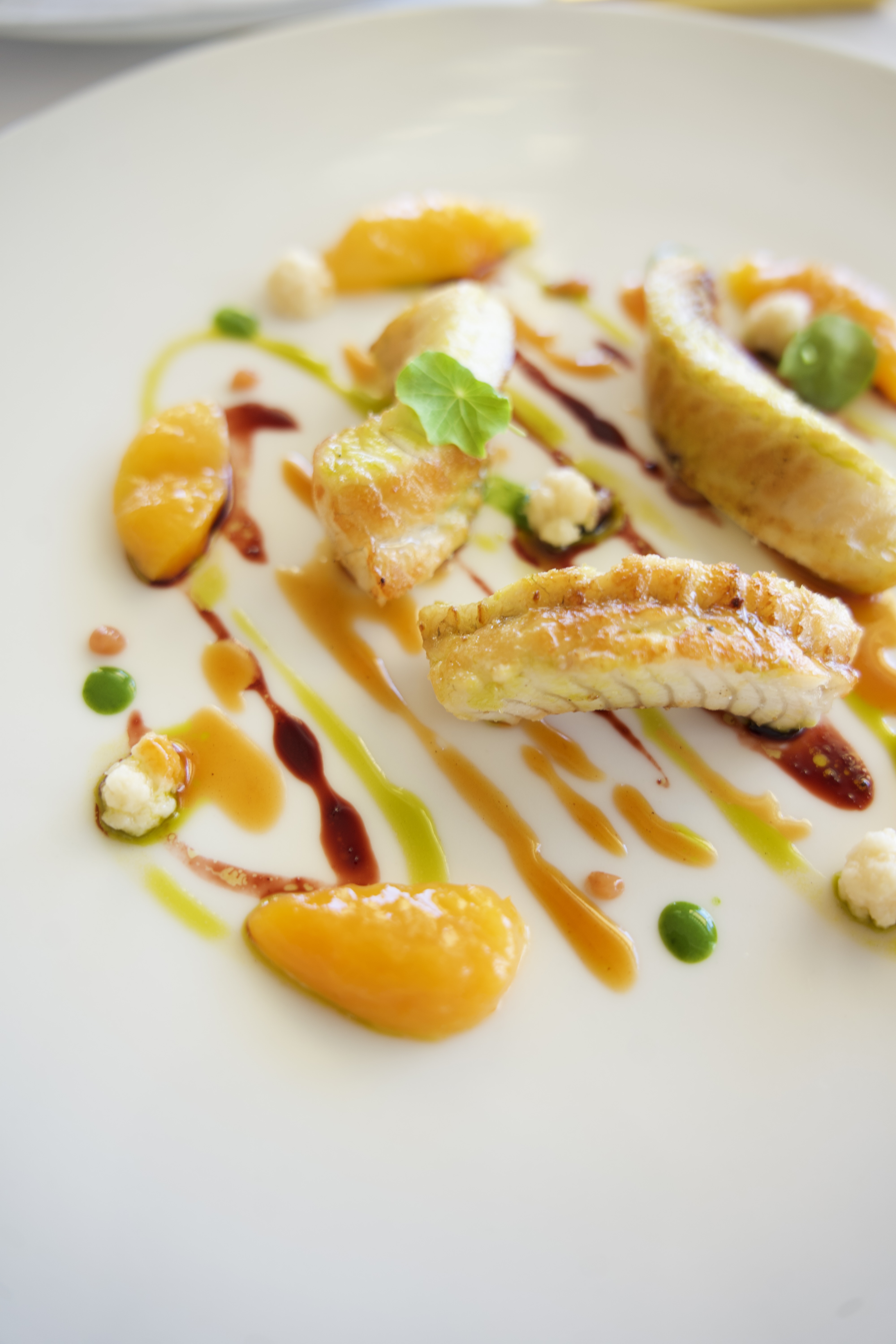 For a trip to the lab menu we would have the most beautiful dish. Grilled eal served with horseradish, apricot and cherry. Simply such a beautiful and delicious dish. It was built for flavor with lots of contrasting strong flavors that really went together beautifully.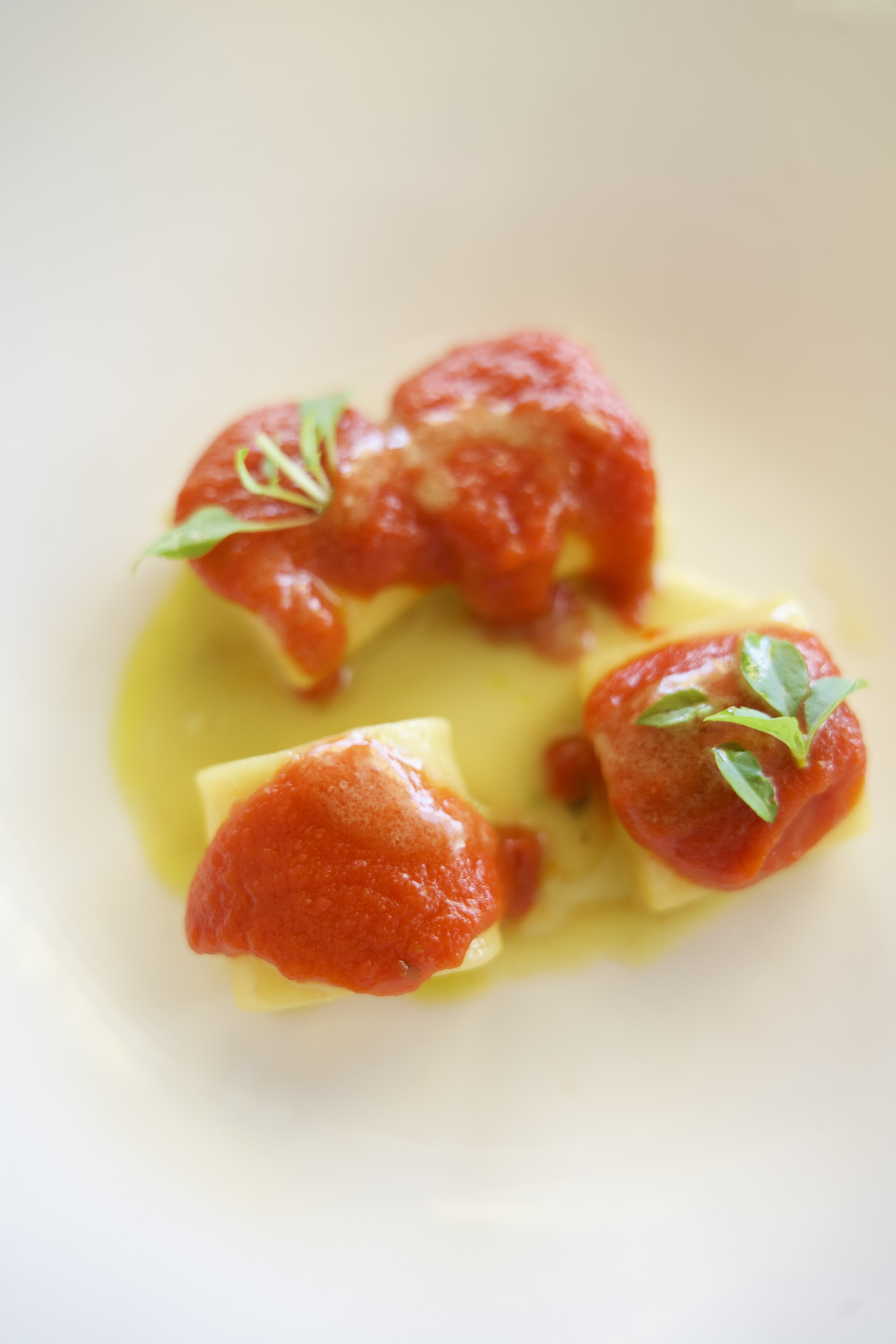 Next dish would end up being the best pasta dish I have ever had. A pasta pomodore served with fig leaf oil and lots of horseradish. It was absolutely amazing. Fig leaf oil is super fragrant and was a perfect match to the tomatoes and again the use of horseradish balanced out everything. 4 pieces of pasta that were al dente like they only do in Italy so that the pasta has a lot of texture and bite.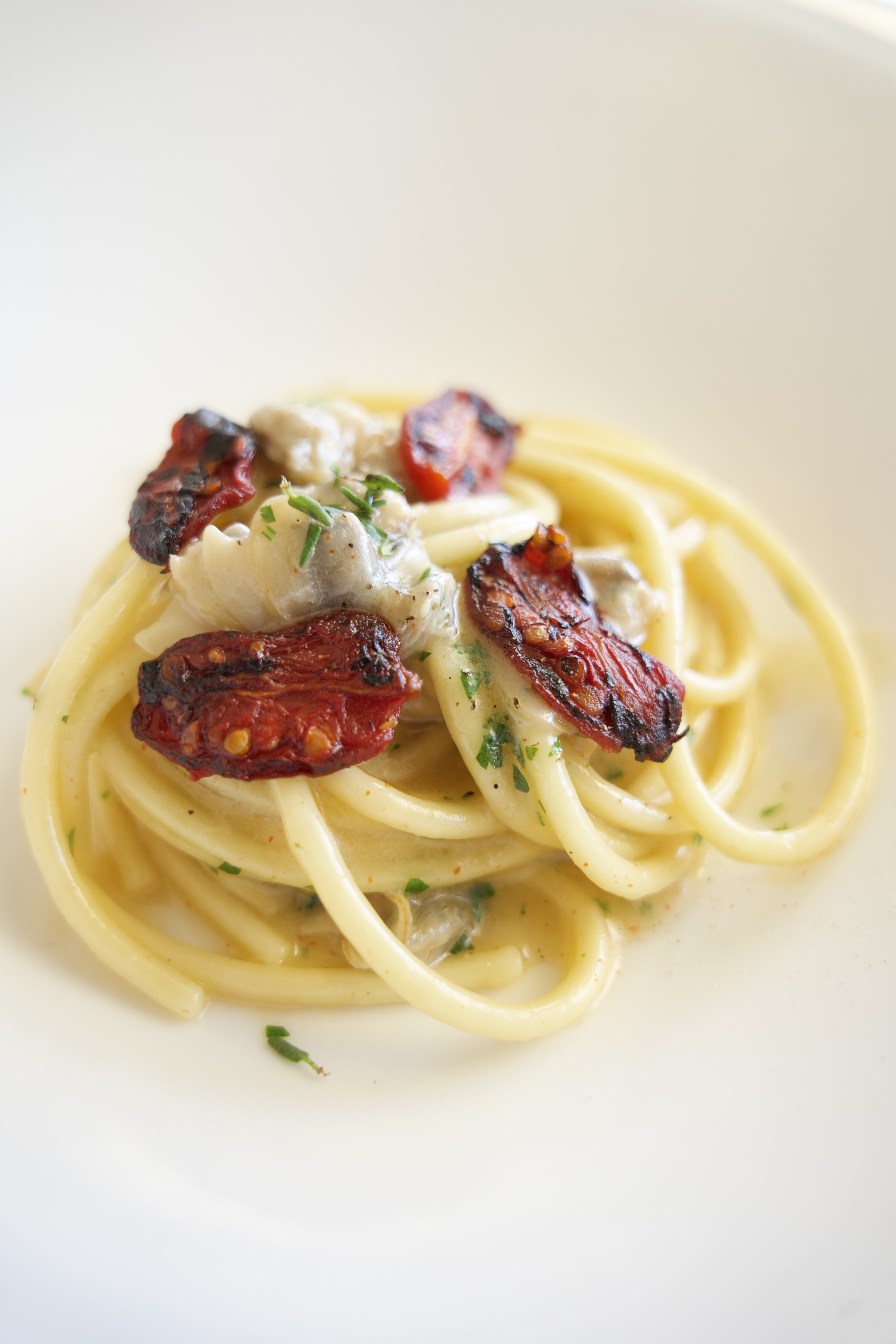 A last pasta dish of the menu. Clams with smoked and dried small tomatoes. Lots of parsley gave the dish a classic feel. It was just extremely well executed.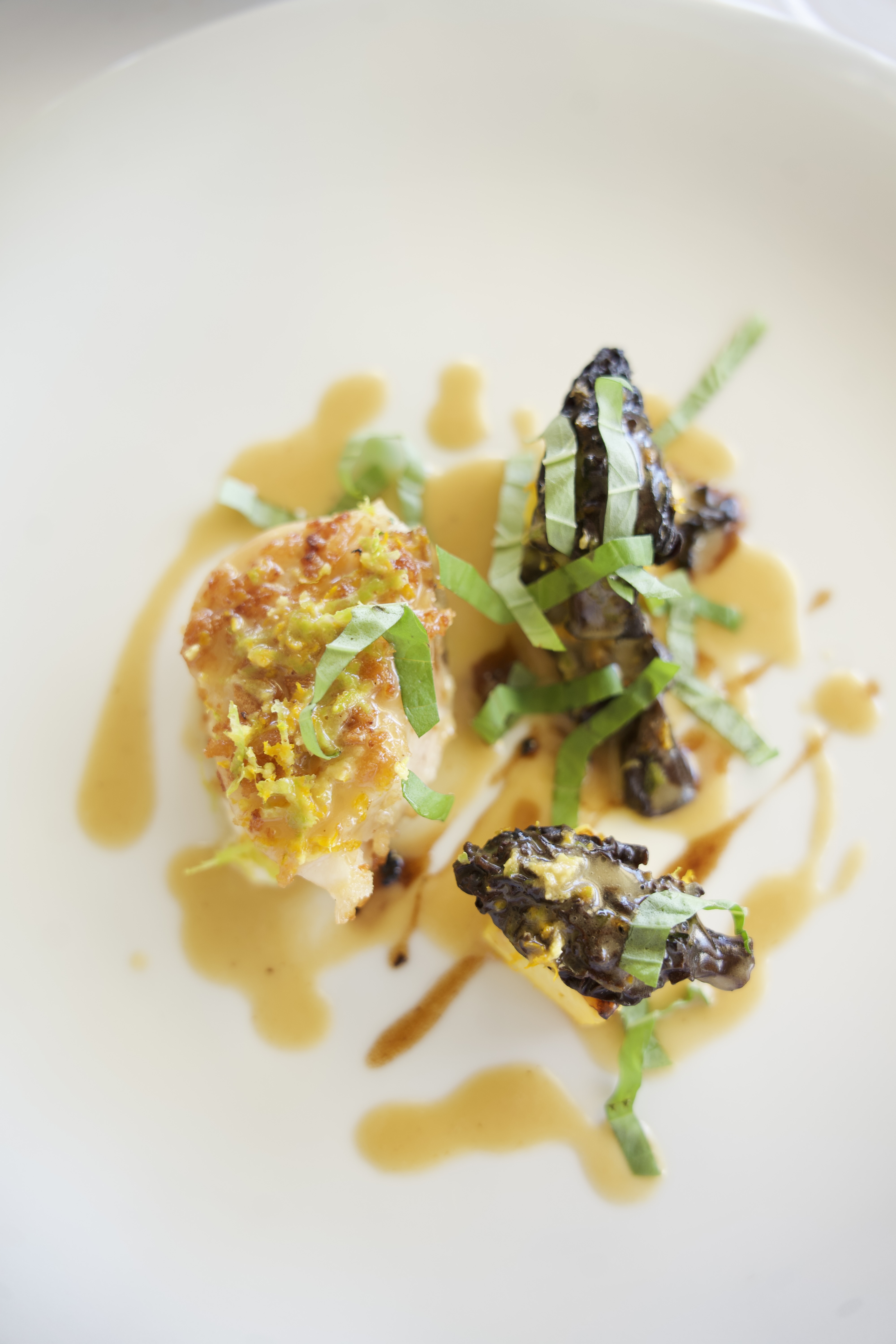 Grilled sea bass with morels and a white wine sauce. A dish that in a lot of other restaurants would have been the highlight but here the level had just been extremely high so unfortunately it didn't impress.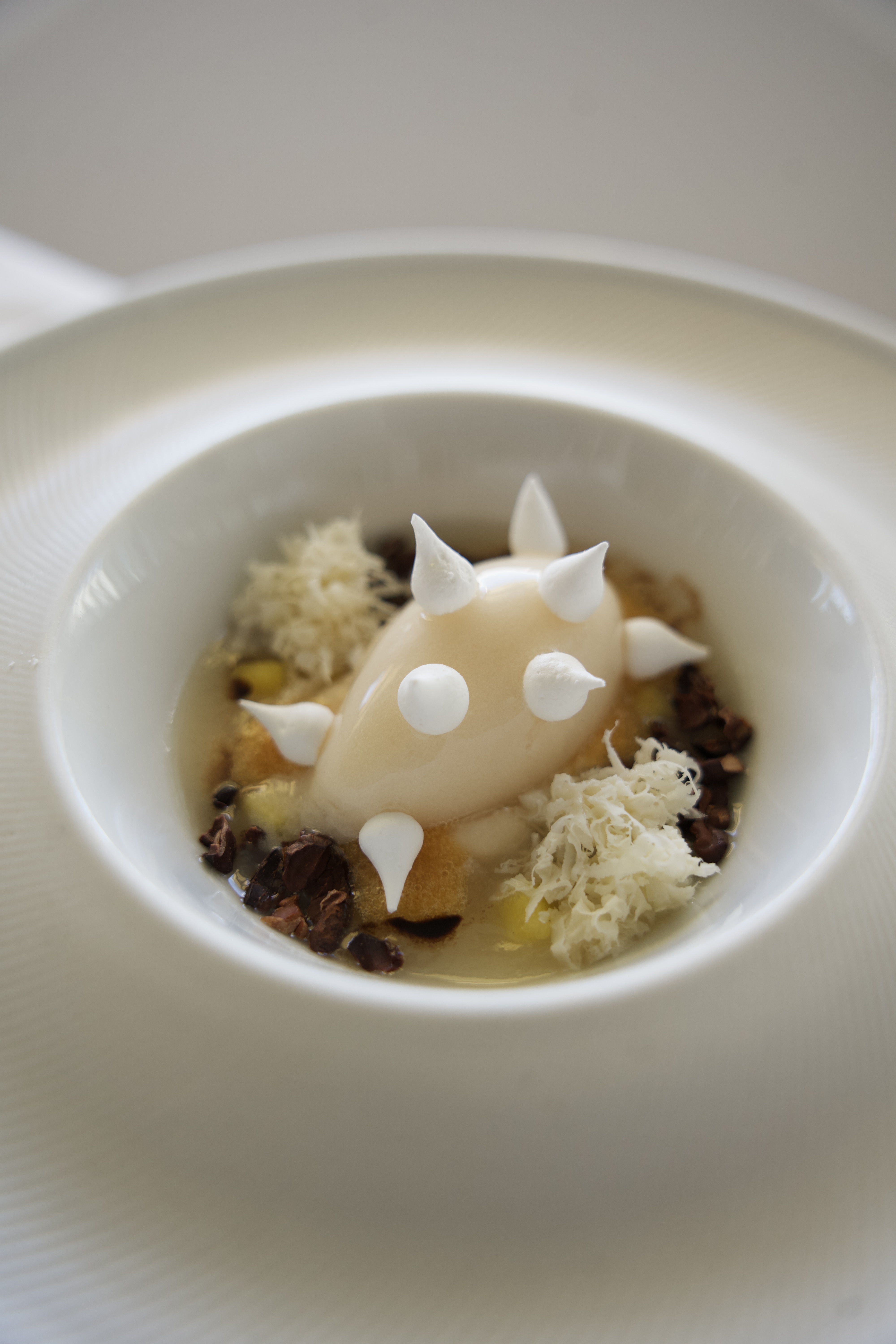 Pre dessert with coffee nips cabossa sorbet, toasted almonds with a bit of mango and merengue. A nice dessert where I especially liked the texture of the coffee nibs.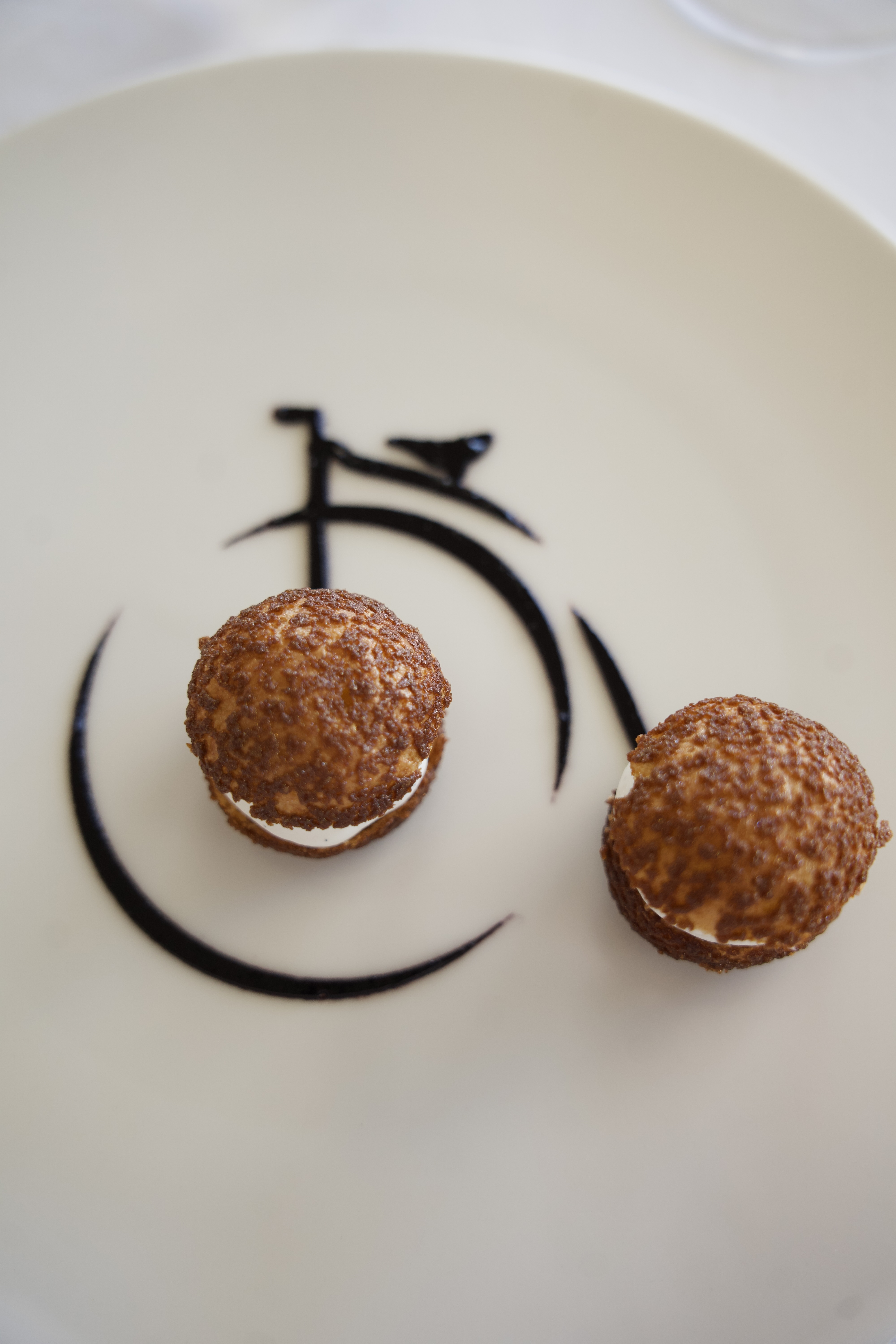 The last dessert was called Senigallia-Brest. It was done in to the presentation of the old Bicycle with vanilla ice cream  Classic, simple and delicious.
I think it's fair to say that the restaurant impressed me from the moment we stepped into the doors. It has a perfect mix of relaxed feel and classic fine dining. You therefore feel instantly relaxed while still taken care of in the absolute most professional manner. The food is end to end delicious and surprising. Their use of different citric elements and fruits in was absolutely amazing and they built so much great flavor and unique combinations. Despite having 3 or 4 extra dishes we even left without feeling destroyed. 
Leaving the restaurant I was end to end extremely happy, in completely respect about what they do to both honor traditions while still updating them through modern techniques and interpretations. A powerful combination and the result is one of the best experiences of my life strait into my personal top 10 of my favorite restaurants.