Lasarte is a restaurant that not only from the Michelin guide but as well from several of my foodie friends came highly recommended for its classic cuisine. When the opportunity came to try it I jumped at the possibility. After all I have little experience with the cuisine of the classic chefs from Spain that came before the El Bulli era and stands for something completely different.
The restaurant was started by Martin Berasategui but for the last almost 9 years it has been Paola Casagrande that has been head chef and has been the primary driver of developing the kitchen.
Entering the restaurant you see heavy white table clothe, waiters in black suits and big comfortable booths perfect for a romantic dinner. Classic and luxurious are two words that comes to mind. Words that would be emphasized through out the meal.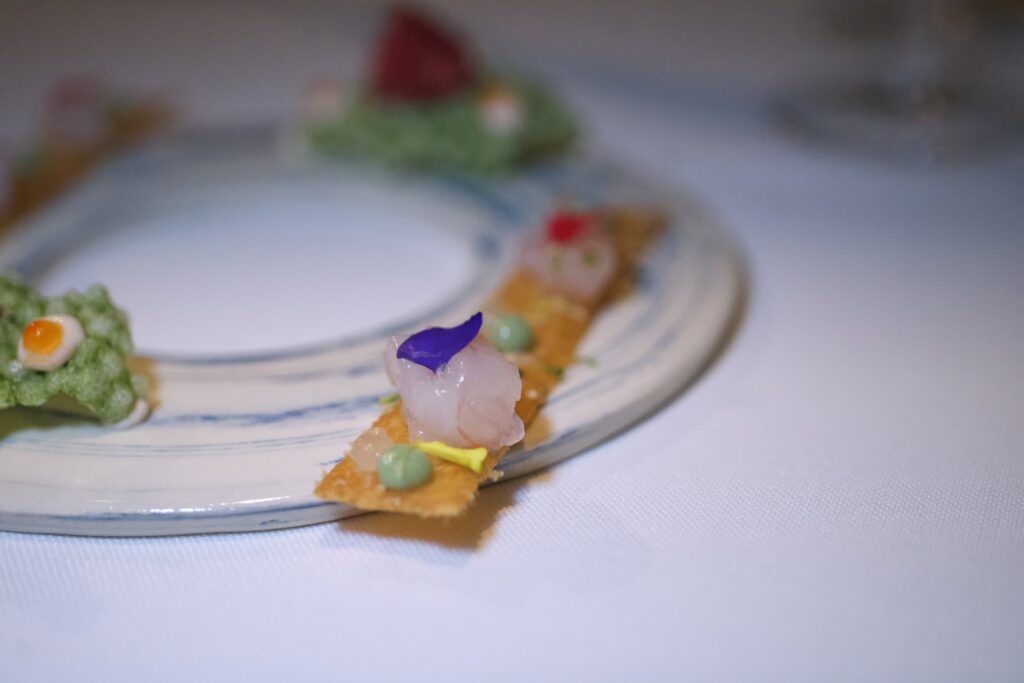 To begin our meal 4 snacks arrived at our table. A crispy tempura fried turbot, king crab in a Jerusalem artichoke cone topped with baeri caviar, a yellow chili crème and on a beautiful round cut plate two crisps. One from tapioca with tartare and one with super sweet and delicious shrimp. Lots of textures in almost all of the snacks and especially the sweet shrimp was very delicious.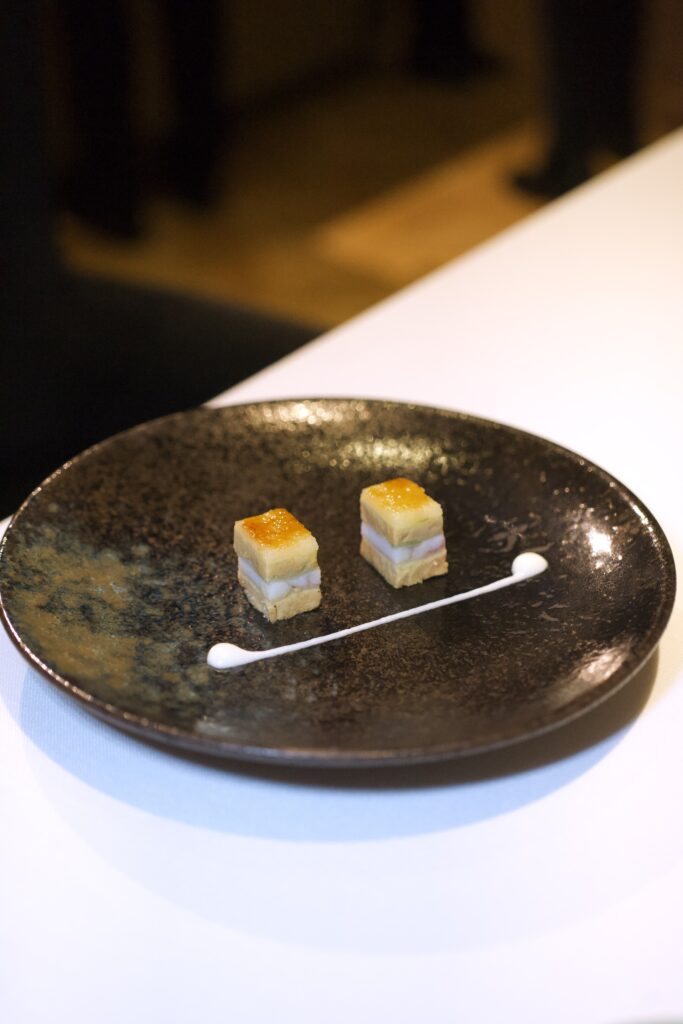 A classic Martin Berasategui combination is foie gras and eel. I don't always understand the surf and turf combination but here it really worked. The intense flavor of the smoked eel was a great match to the sweet foie gras. There was also just a bit of crunch on top which gave nice balance of textures.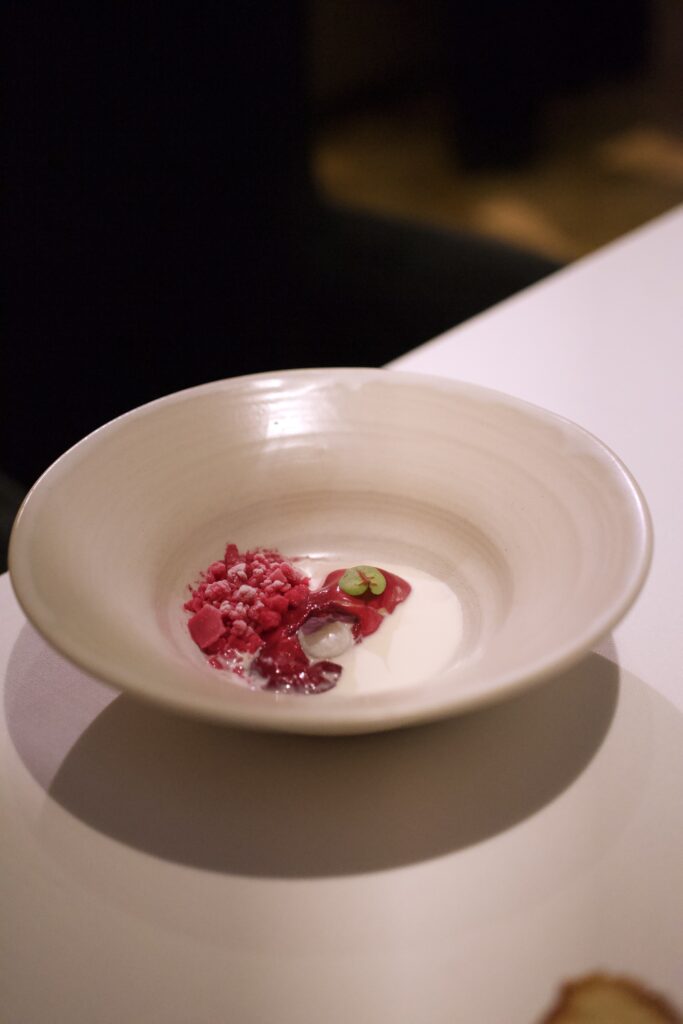 As our first dish we would have oyster pickled in hibiscous with naturally gave a beautiful color to the oyster as well as firming it up just a little bit. I loved the acidity and the floral notes of the juice and the frozen granite gave a nice contrast in temperature.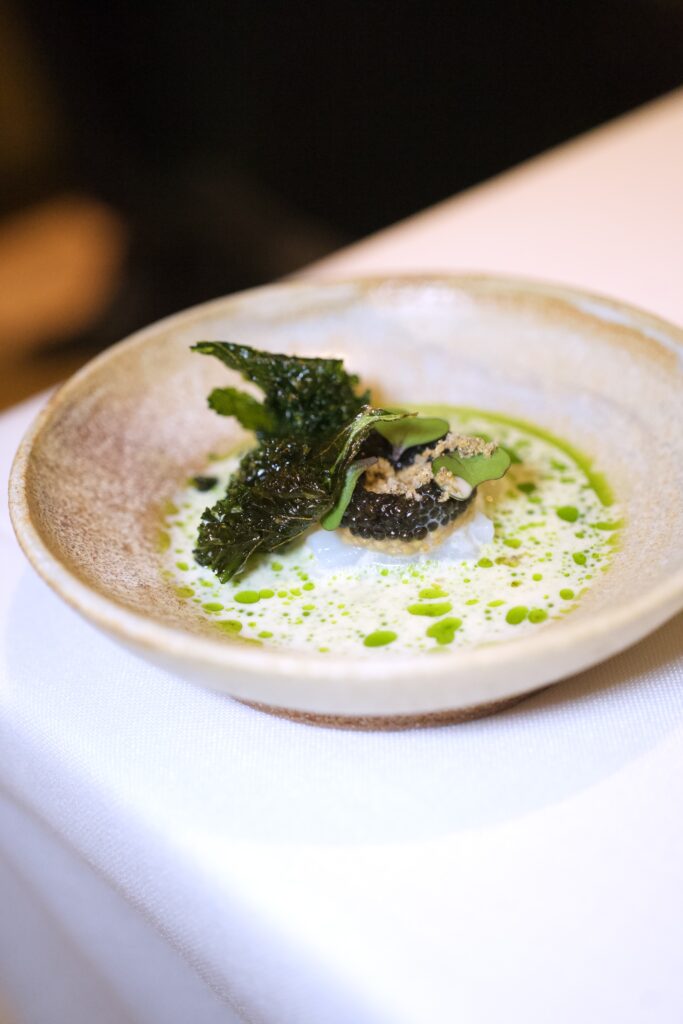 We would now venture into classic flavor combinations. A confit cod was served with crispy kale and a split sour crème sauce. A bit of mustard seeds made the dish stand out from the very classic combination and caviar gave a nice luxurious element to the dish. It was however the crispy kale that tied the dish together for me.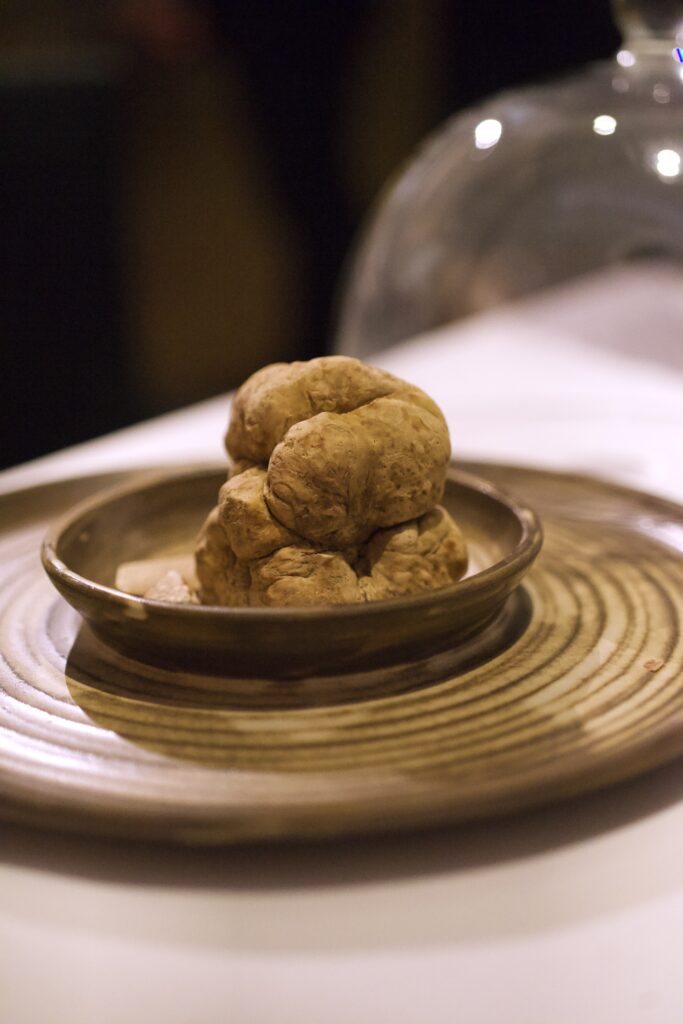 Egg yolk and white truffle is a classic combination for good reason. Their intense umami flavors balance each other very well. Here it would be accompanied with raw squid and an onion sauce. A dish of end to end umami richness.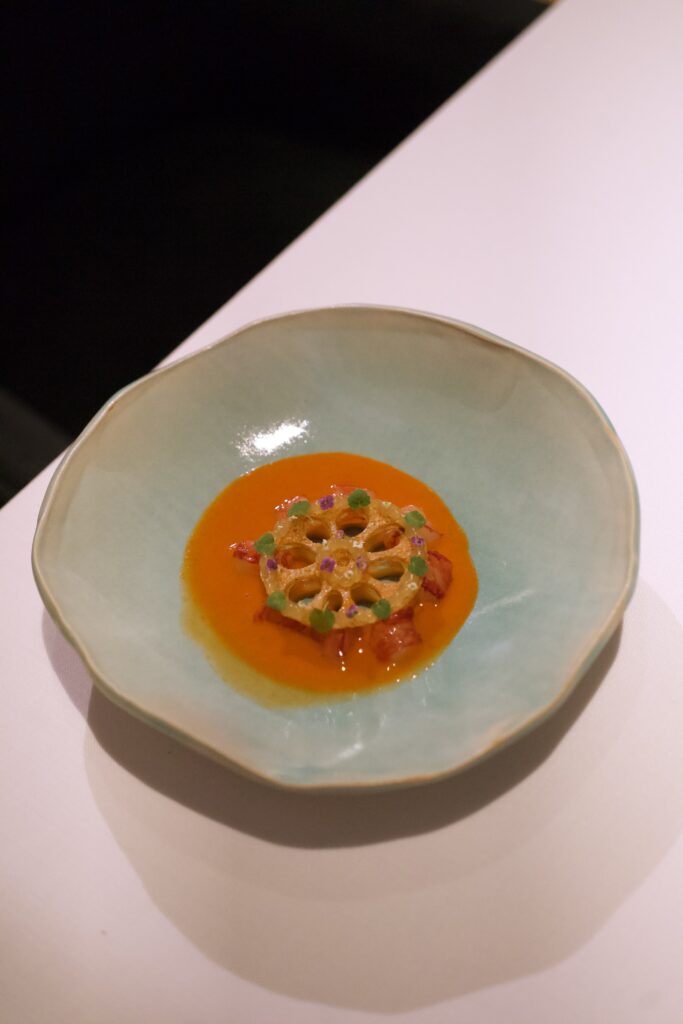 A rich and intense shrimp soup was served with a crispy Rosetta flower and green app gel. I loved how the acidity of the green apples gave such a nice contrast to the sweet and rich shrimp and tomato soup.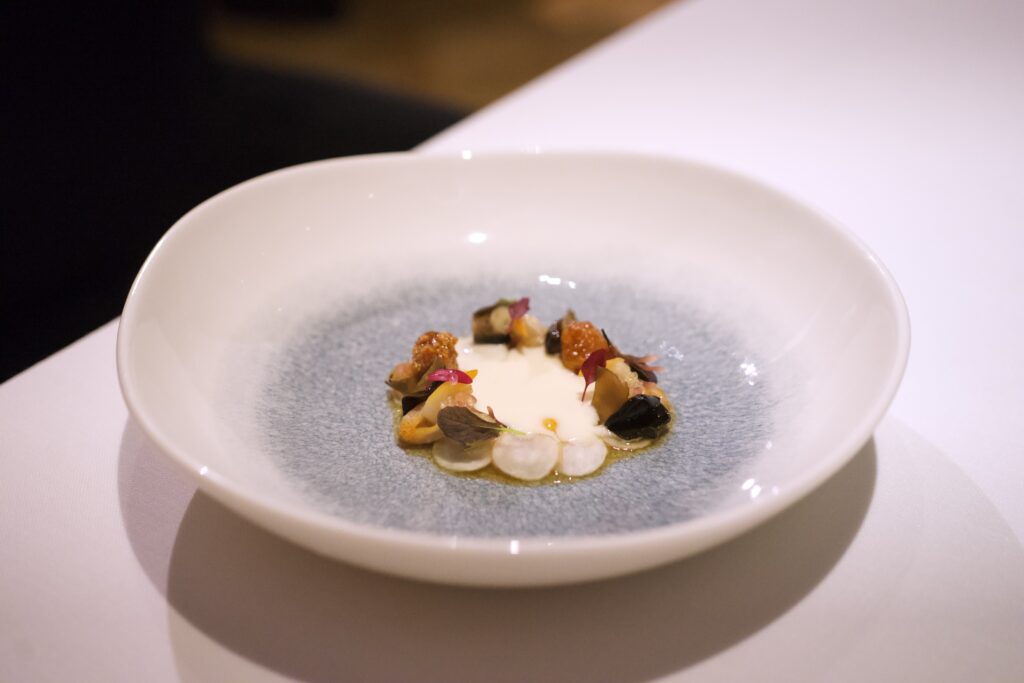 The next dish was called a warm salad of crustaceans. A beautiful dish but the flavors didn't hit the spot for me.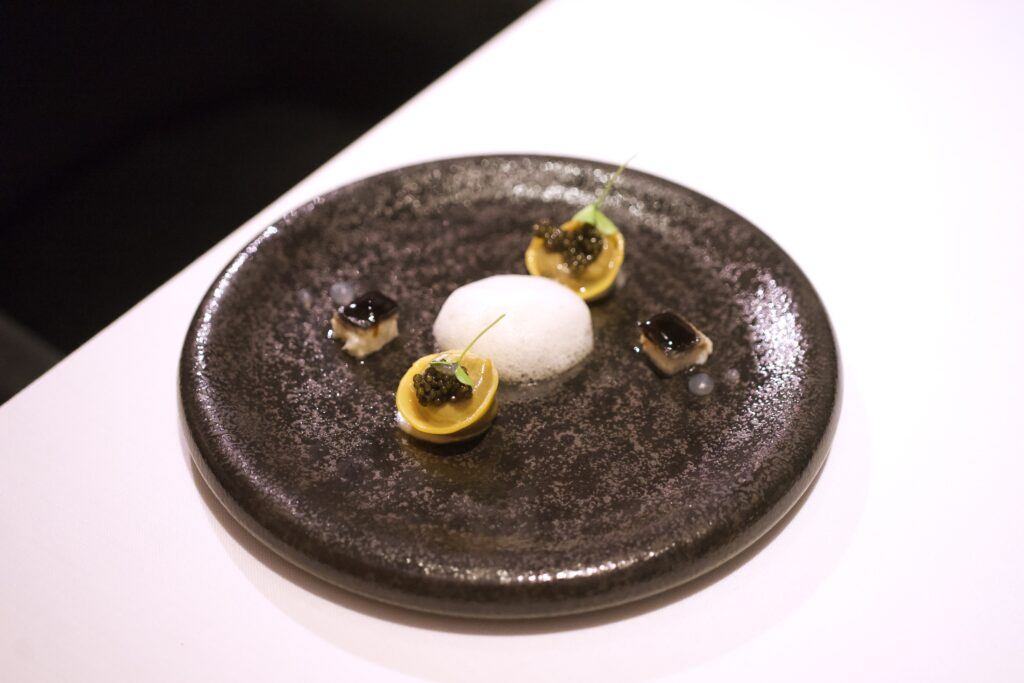 The next dish would however. Once again a surf and turf combination in the form of wagyu ravioli and glazed eel. The intensity of both ingredients made the combination work really well together despite being very different in flavor.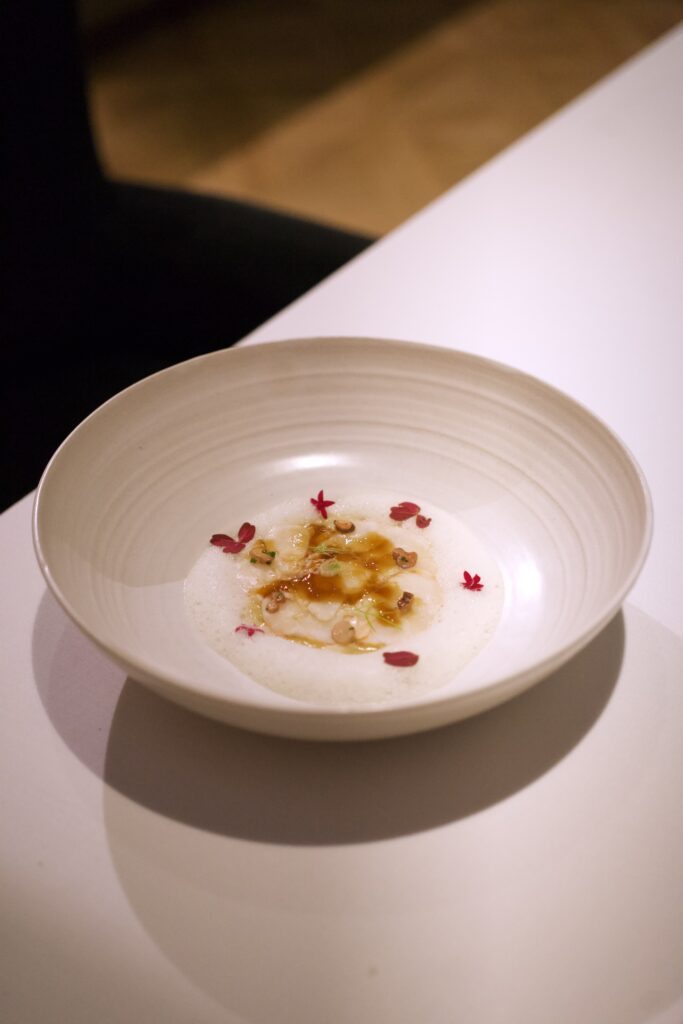 From the sea all of the classic luxurious ingredients had been served except for one which was now up. Lobster. A lobster and fennel risotto. A known combination but here it was brought to another level. Not sure how because it looked as basic as the description but it was really delicious.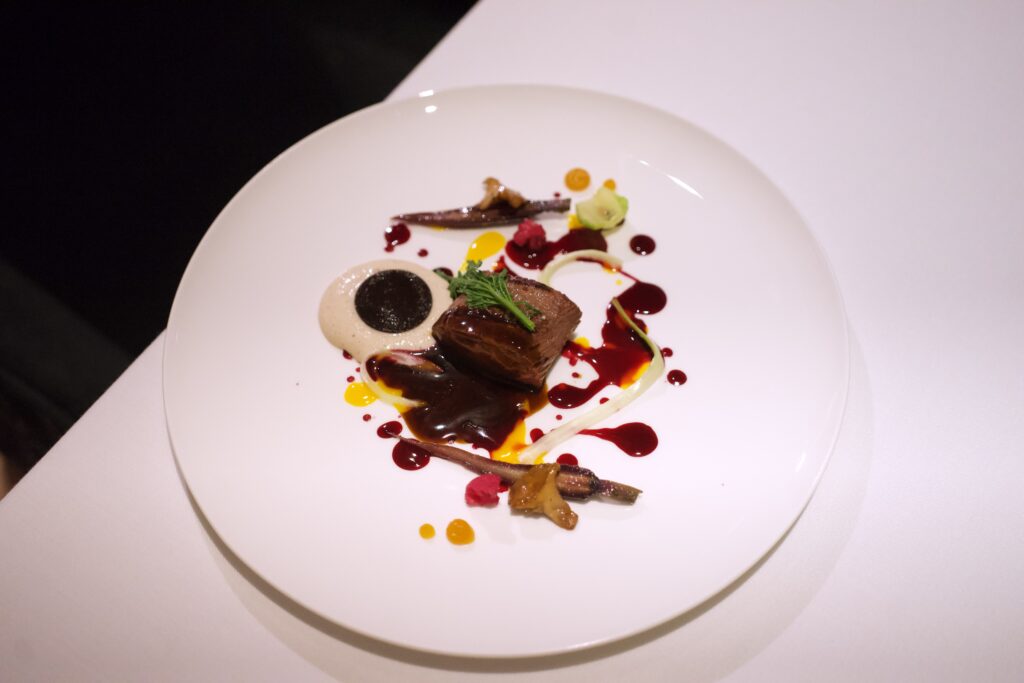 We would finish the savory dishes with the most artistic presentation so far. Grilled venison presented with a series of different sauces and purés. It formed a work of art but luckily the flavors also worked and the flavors had been layered perfectly together.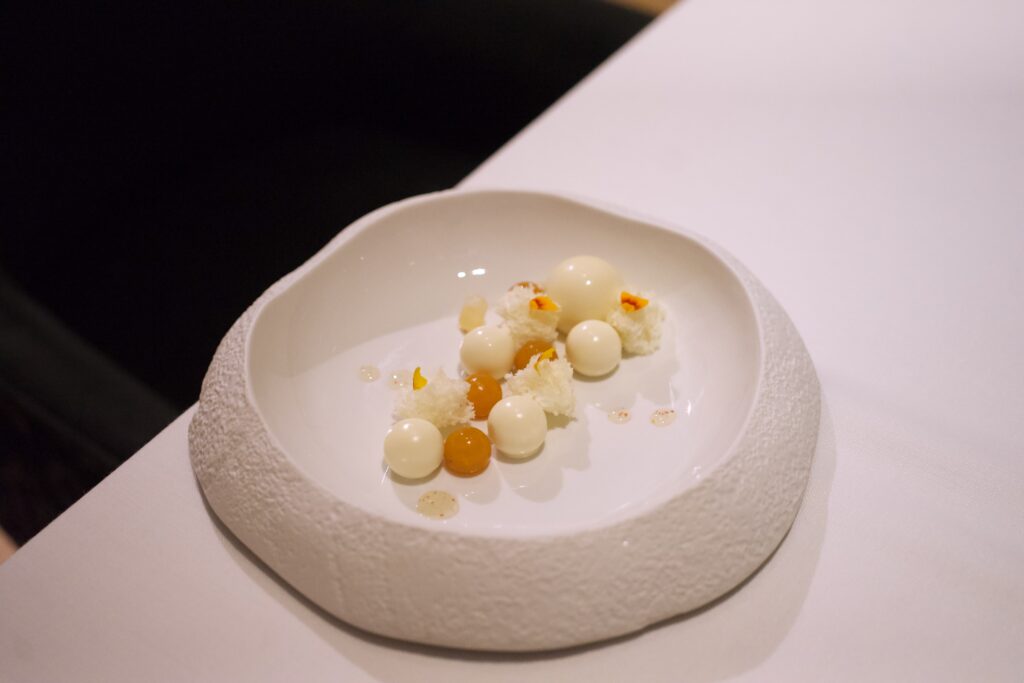 As the first dessert we would have persimmon spheres together with tangerines and roses. A beautiful dish with nice flavors but to me a crunchy element or two would have been obvious for a bit of balance.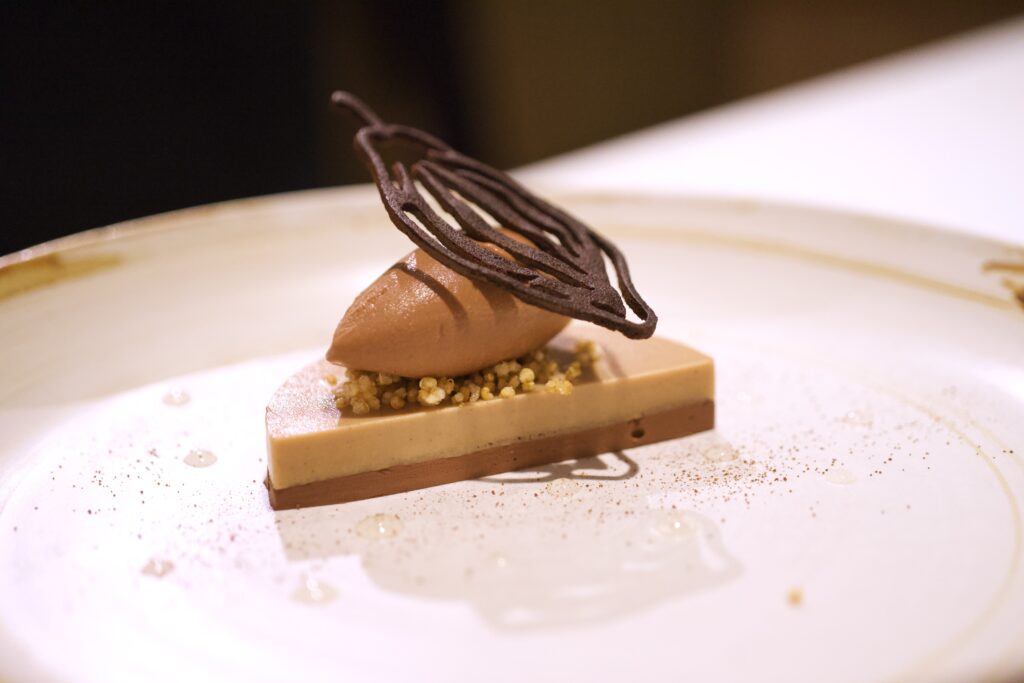 A vegetal chocolate cake was now served. A 100% vegan dish. A great idea but I often struggle with chocolate desserts served outside Latin America. They simple lack a level or two in understanding of the product and willingness to be creative. This wasn't any different.
Lasarte balances being classic 3 star Michelin while still incorporating a bit of innovation. As a 3 star Michelin you need to be a restaurant for everybody which means that the flavors needs to be appealing to everybody while still having the beautiful presentations to impress the guests. Lasarte does all of that. Several dishes were really delicious such as the lobster risotto which looks very simple but in reality was extremely delicious. A description that is also very well suited for both the waguy ravioli and white truffle dish.
Every once in a while I also really do enjoy the atmosphere and service of the classic 3 Michelin star restaurants. White table cloth and waiters in black suits simply just provide a special kind of atmosphere that they mastered to the finger tips. This whether being the presentation of the bread cart, explanation of the dishes and generally the formality with which the service was being executed.
Practical information:
Head chef: Paola Casagrande
Menu: a la carte or tasting menu €305
Website: https://www.restaurantlasarte.com/