Gaijin is the japanese word for foreigner. The underlying meaning of the word is also a way to describe that the person is an outsider or that an item is not authentic Japanese.
Restaurant Gaijin is exactly that, an outsider. The Japanese kitchen is widely considered as the best in the World so trying to open an authentic Japanese restaurant as a non Japanese it immensely difficult. Especially outside Japan. By acknowledging that you will never be true Japanese the restaurants gets a lot of creative freedom to develop their own identity within the Japanese style cuisine.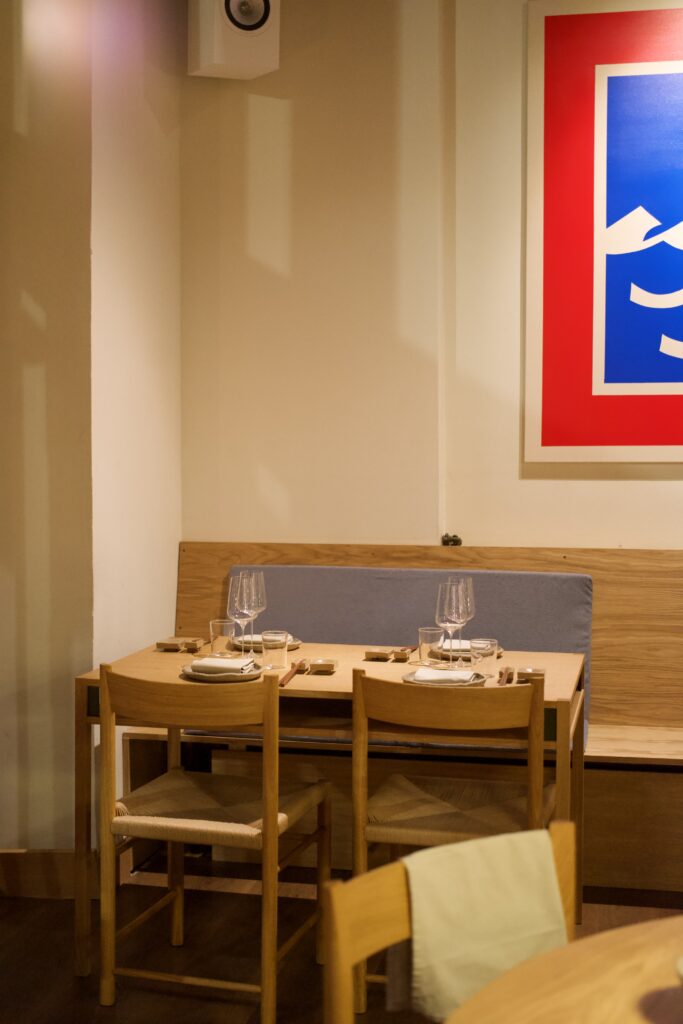 Walking in to the restaurant you feel both the Japanese side but it is also a Nørrebro restaurant which is unmistakeable. There is music coming from the speakers, a lively atmosphere that you don't get from a fine dining place, but you also the classic Japanese counter seeting where you can see the preparation of some of the dishes.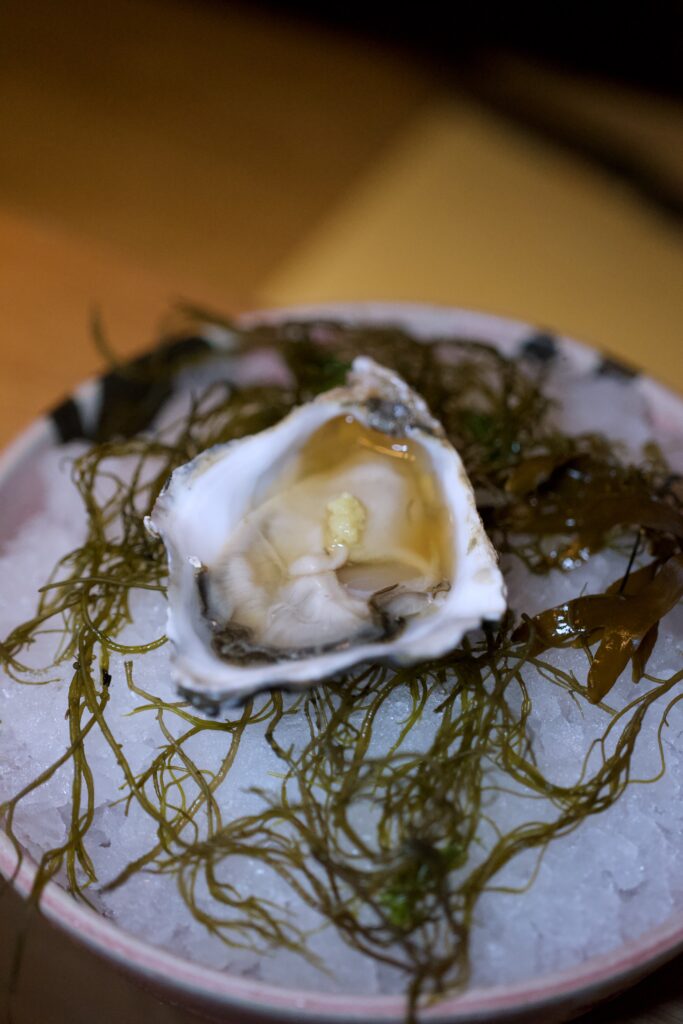 We started out with a simple oyster serving with ponzu and young pickled ginger. Refreshing and delicious. A dish that felt both Japanese and Nordic which is unmistakeable as the Nordic cuisine has been heavy inspired by Japan in recent years. This also gives comfort to Gaijin as a concept in Copenhagen.
We continued with 3 different cuts of sashimi. We went for the trout, hamachi which had a thin slice of Buddha's hand for a nice floral element and Norwegian hand dived scallop. With sashimi its all about the quality of the products and here the quality was unmistakable.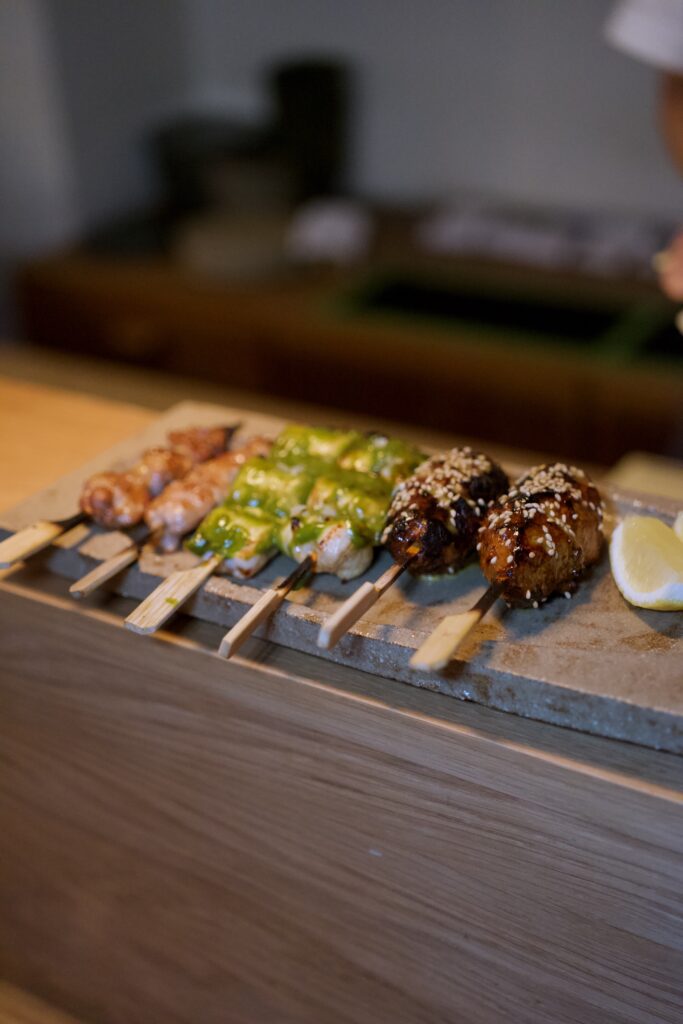 Yakatori plays a bit part in the kitchen and we would continue with a selection of yakatori chicken. Wings, breast and final one made with different scraps mixed with ginger, different herbs and topped with sesame seads. I particularly liked the final one. Extremely juicy and so full of flavor. However the real star of this dish was the salat on the side. Simple fresh and crispy "herbs" wit a bit of artischoke and a dressing made of smoked oil that really bound the two elements perfect together. Head chef Edward Lee may have stepped out of the fine dining world he used to work in but the attention to details and the techniques used have not been forgotten.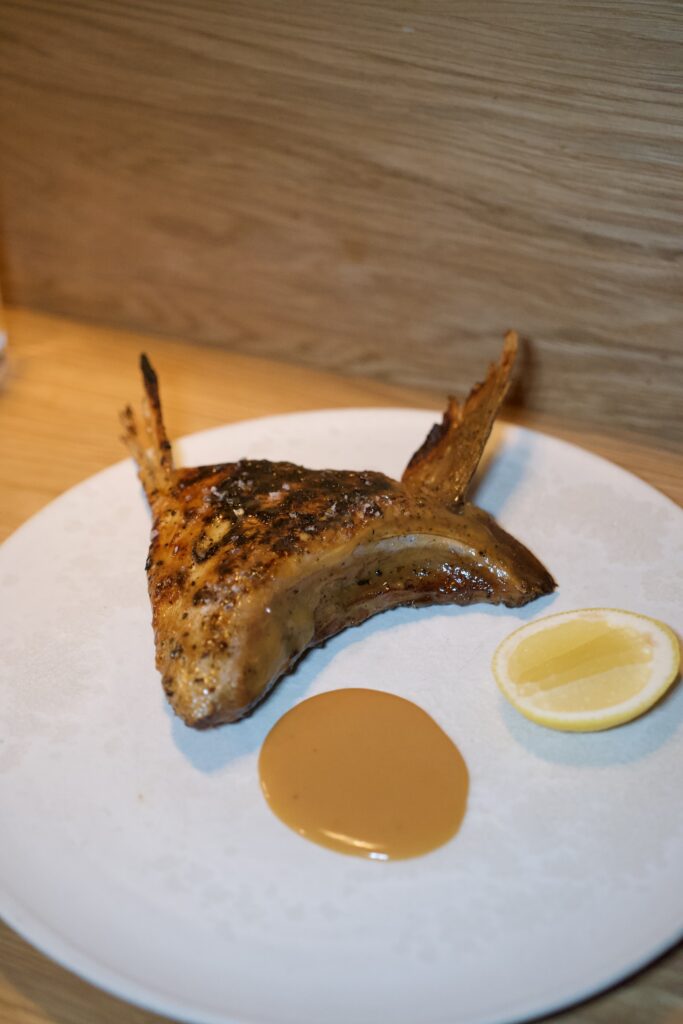 For the next dishes we were guineapigs for a new dish in development. Hamachi collar slowly cooked over the yakatori to get a rich smokey flavor. Served with the most rich and sweet sauce. I loved everything about the dish. Perfectly executed, great product and simple presentations but with so much flavor.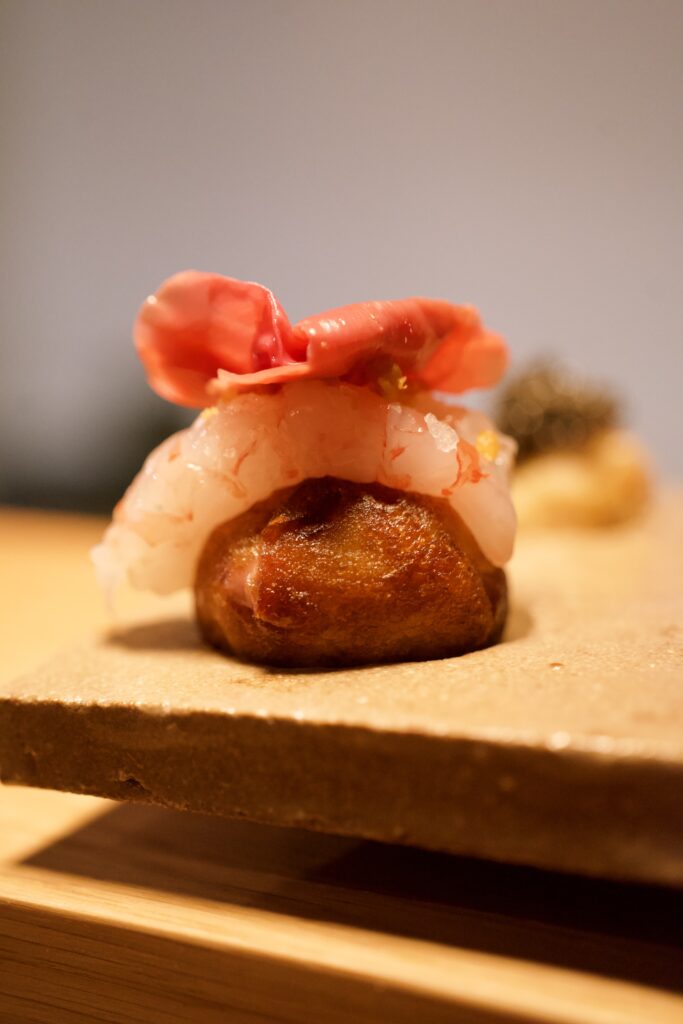 From simple to complex. A chicken liver takoyaki topped with Norwegian shrimp and pickled rose. Again the combination of flavor was a match made in heaven and it was definently not a classic combination.
Tempura fried chicken butt with gastro unika caviar was for me the only dish of the evening that didn't work. On its own chicken butt is rather bland and adding caviar to the dish only added a salty element. It needs more.
The most gaijin dish of the evening was up. A dish inspired by both Japan and France in a way that would make Japanese commit harakiri. At least until they tried it because it was extremely delicious. Yakatori fried zander with great crispy skin was served with a beurre blanc made on sake. On the side was cooked rice with ikura, egg yolk and a bit of soy. I absolutely loved this dish. It was one of the most delicious dishes of the year. In addition it really incapsulated what Gaijin is getting inspiration not only from Japan to get to the most delicious version of a dish.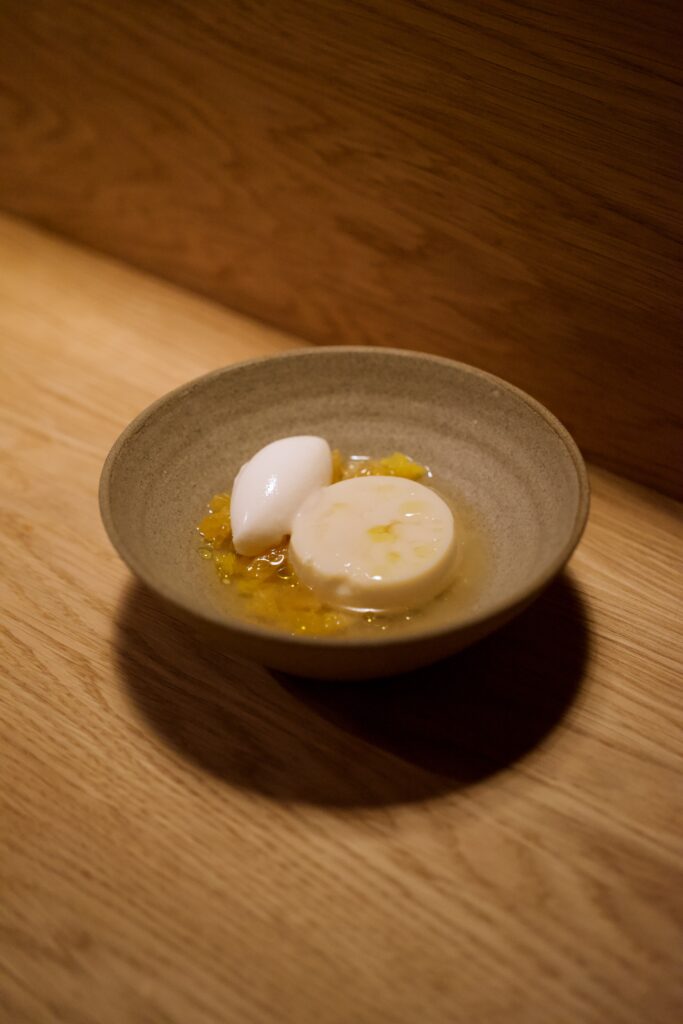 We would finish our evening with a bitter and refreshing mouse made with diffent citrus fruits and sake. Refreshing, delicious and a perfect ending to a great meal.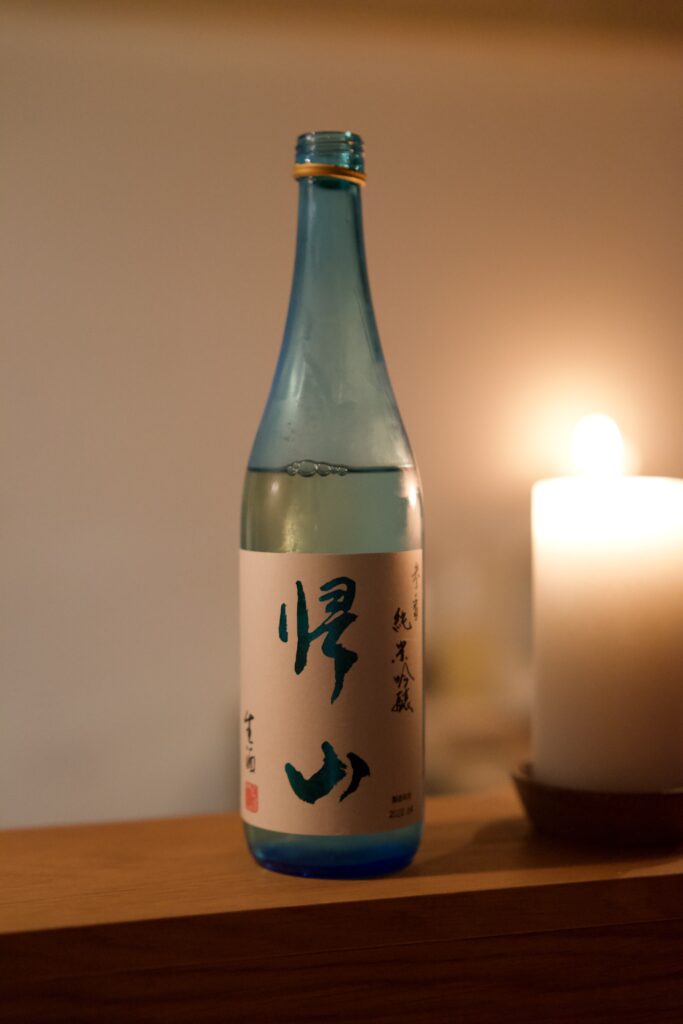 The wine and sake pairing was also spot on. Already the next day I was out hunting for 2 of the wines that we have had for my private wine cellar. It almost goes without saying that they were natural wines but not the super funky but wines that I am sure everybody will enjoy. Also the ones that are not fan of natural wines.
Gaijin is off to a great start. It serves probably the best value for money tasting menu in Copenhagen at about 75 dollars which is less than half of a regular Michelin star restaurant and 80% less than the 2 Michelin star restaurants.
Edward clearly knows what he is doing and serves very tasty food with technics and attention to detail that is unheard of at this price point. With just 3 weeks since the opening it is obvious that the restaurant has lots of potential. Which way the restaurant will develop only time will tell. I was told that most people ordered the tasting menu, but it also has lots of potential to be a great Nørrebro hangout place where I am looking very much forward to returning for a few of the a la carte dishes like fried chicken and tonkatsu.
Practical information
Head chef: Edward Lee
Menu: Tasting menu and a la carte
Website: https://gaijincph.dk/