Hermanos Torres is the latest addition to the 3 Michelin star Barcelona family. It opened about 5 years ago so the rice to this level is extremely fast. The restaurant is probably the most simple to look at I have ever seen. A big black building and one open dining room with the open kitchen in the middle. With that kind of design you could be fooled to think that its a cold and horrible acoustic, but its actually quiete the opposite. Small light chains are hovering above the tables and the walls are filled with wineglasses and other necessities for the restaurant and yes the acoustic is amazing as well. So no problem hearing what the waiter says, nor the person next to you and no you can't hear what they are saying at other tables. All exactly how its suppose to be.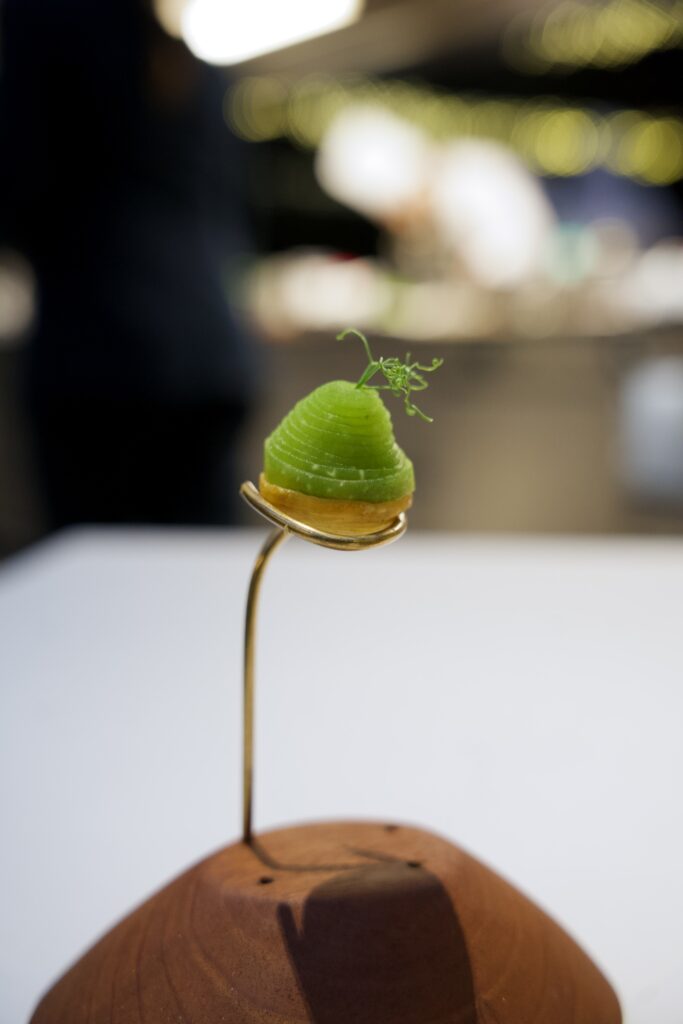 True to the 3 Michelin star concept you start with a glass of champagne and a few finger snacks. All elaborated, technical and delicious. The highlight for me was bonbon filled with tomato water and topped with a bit of smoked anchovy. The crispy tart with rubia gallega and Iberian ham is naturally very delicious and the seafood salat with two spheres was technically perfect. These snacks would define the rest of the experience. Dishes that are beautiful, elaborated, technical and rooted in the molecular techniques without in any means to be all about techniques all while being very delicious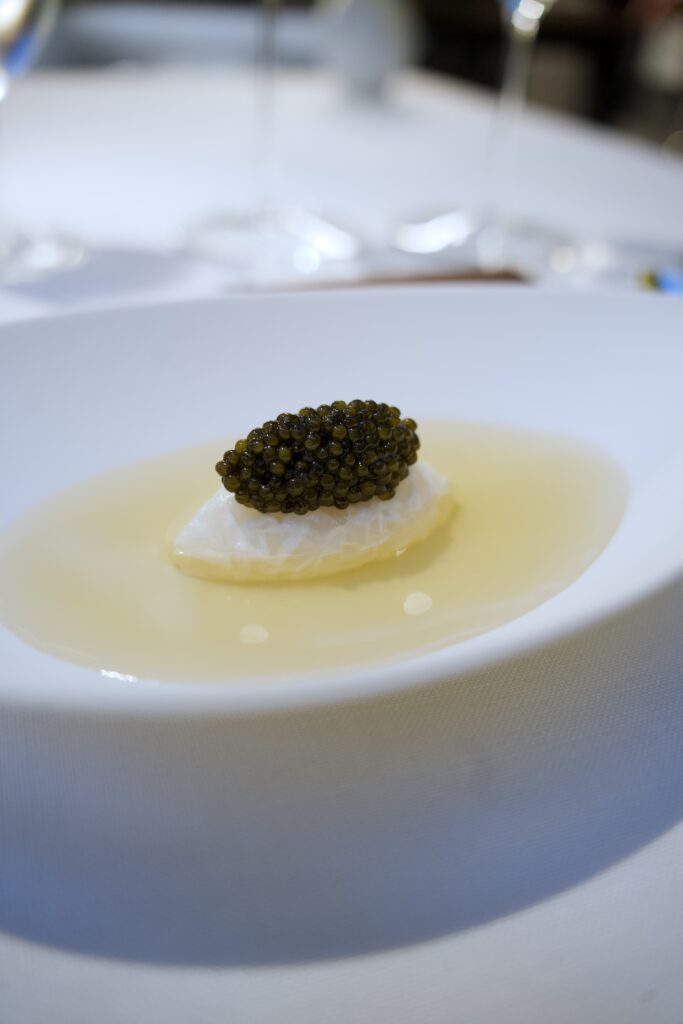 The next couple of dishes have made my mouth run very often on Instagram over the last year. The first cured squid with a chicken stock and topped with generous amounts of caviar. Lots of restaurants does dishes that looks like this one but few does it with the level of precision done here. Both flavor and texture of the caviar made sense and rounded of the dish perfectly and do see how perfectly shaped that quenelle is .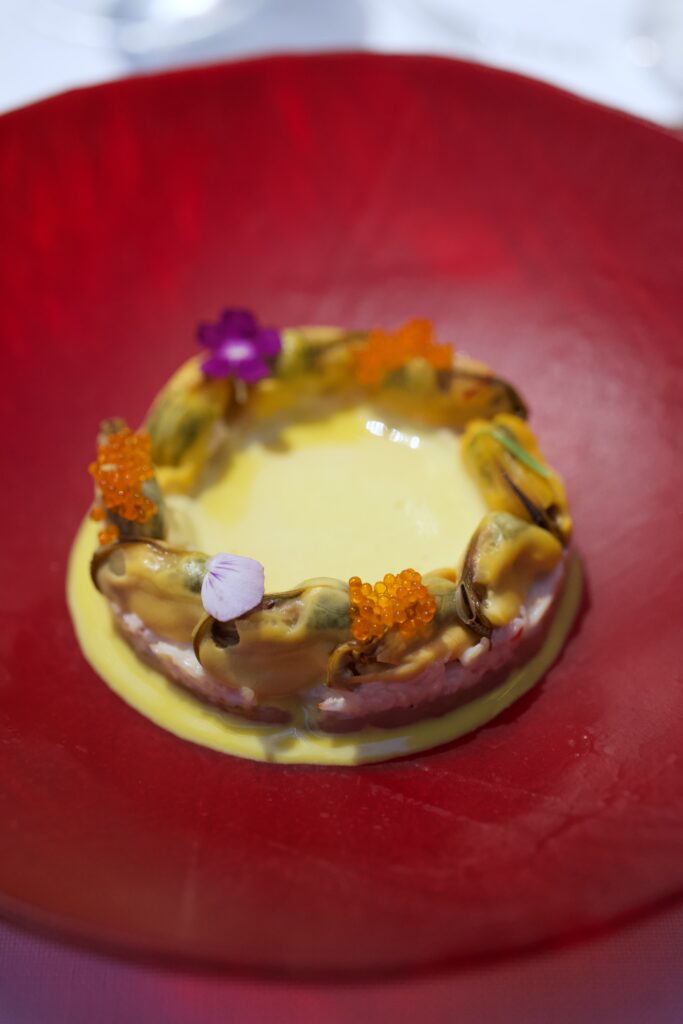 The two brothers worked for many years in Brazil and this next dish is their interpretation of a traditional fish soup. When the dish arrives you are instantly impressed by the super intricate presentation where everything is line up perfectly. The flavors of the spicy soup with lots of coconut flavors was really amazing. The warm spicy element was very welcome.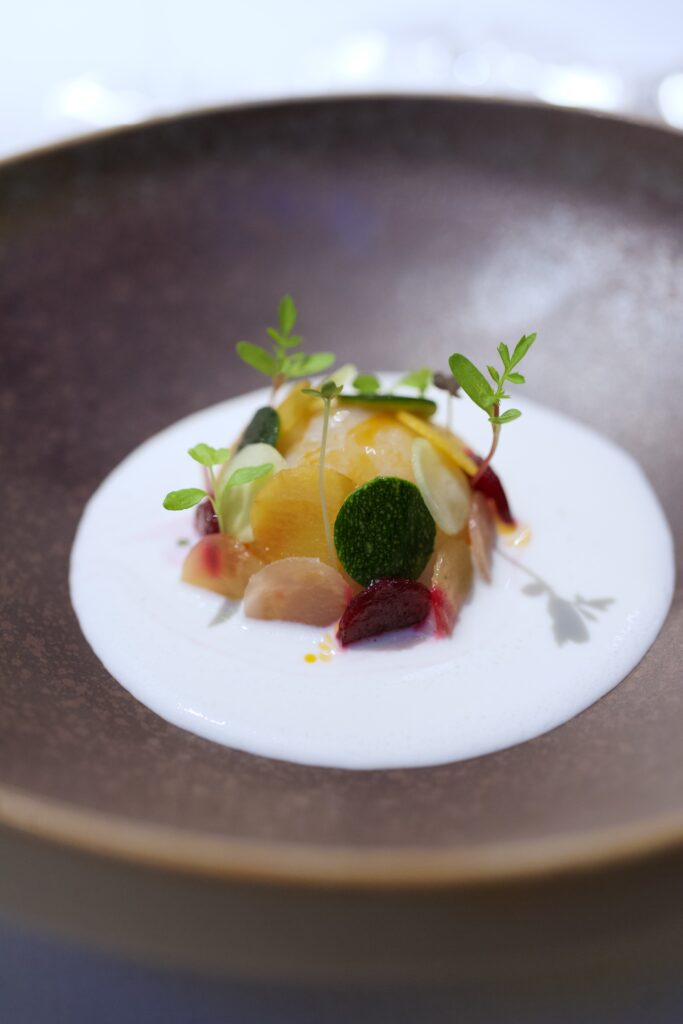 At this point it was obvious that all the dishes would me super beautifully presented. You could see that both knife skills and general attention to detail was on point. A cold refreshing crème of migas de pastor served with cod and a variety of cut out vegetables was up next. Soft delicate flavors in contrast to the previous dish of warm spices. With its soft delicate flavors it was only natural and right that it was served cold.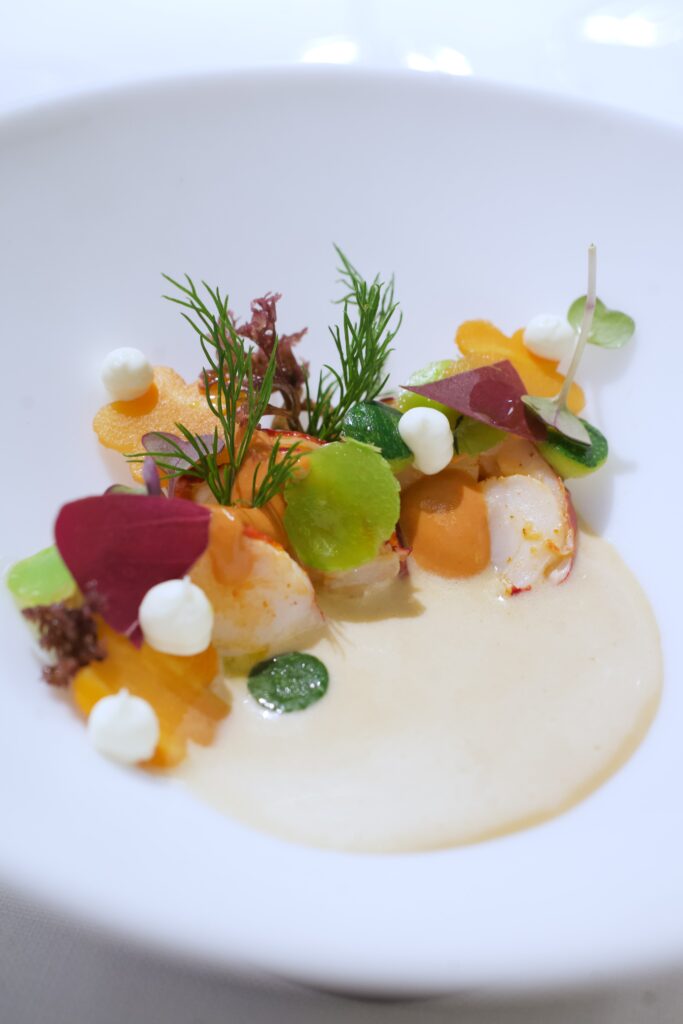 Blue lobster is a crowd favorite for a reason. It therefore often finds its way to tasting menus. Here served cold which I absolutely loved together with a sauce made of the brain, a bit of seaweed and touch of a European version of wasabi which name was lost on me. A really nice dish where the flavors were subtle and balanced and the heat made the dish stand out. Their presentation was naturally extremely beautiful.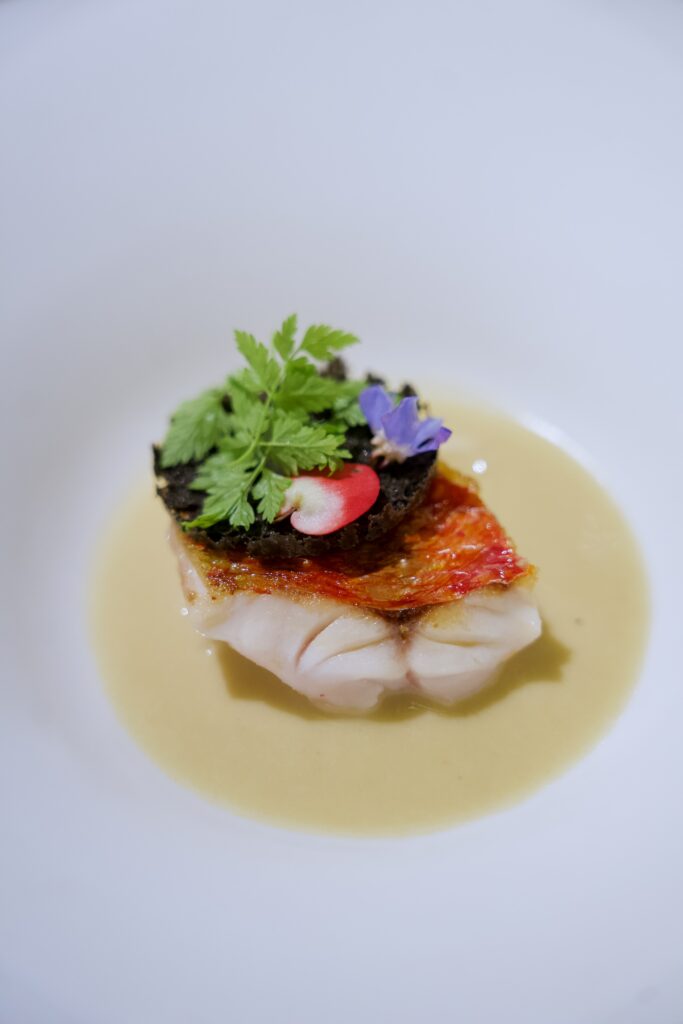 The next dish was inspired by traditional French cooking. A sea bass was served with a nice sauce menuir. The balanced sauce with butter and lemon was just so delicious with the fish. As everything had been elaborated up until nice it was very nice to see that they also master the classic craftsmanship of simplicity and a French buttery sauce.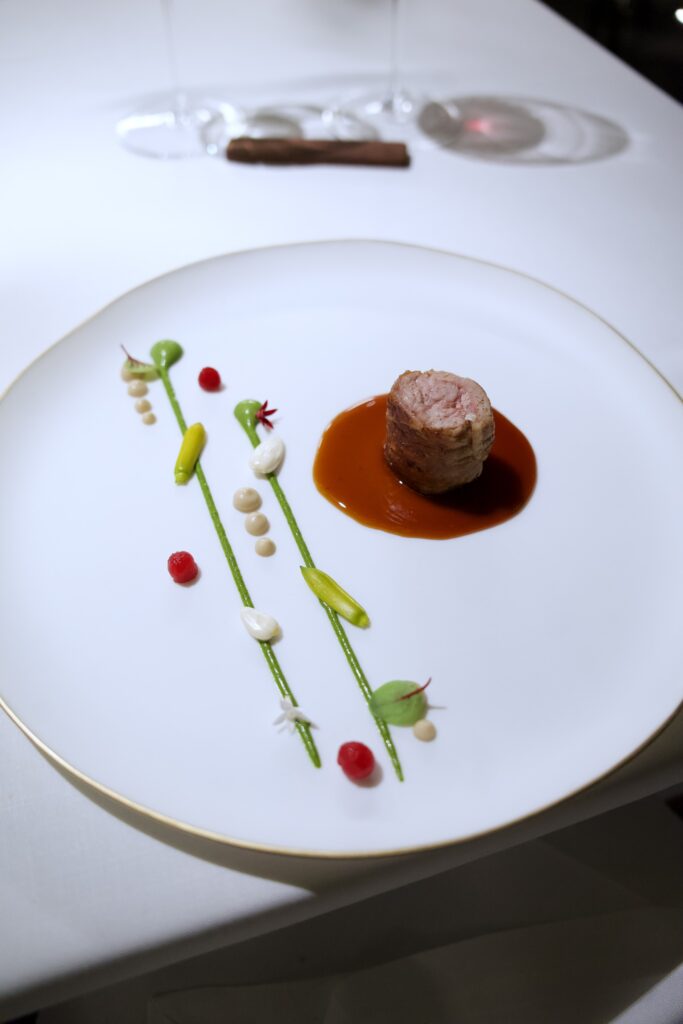 For the last savory dish the flavor and presentation would for once the second time of the night be simple.A piece of lamb had been cured in pork fat for a week before gently cooked. It was paired with a rich and sweet gastric sauce to underpin the flavor of the lamb. A herbal pure to highlight this even more. A dish devoted to the product and it worked.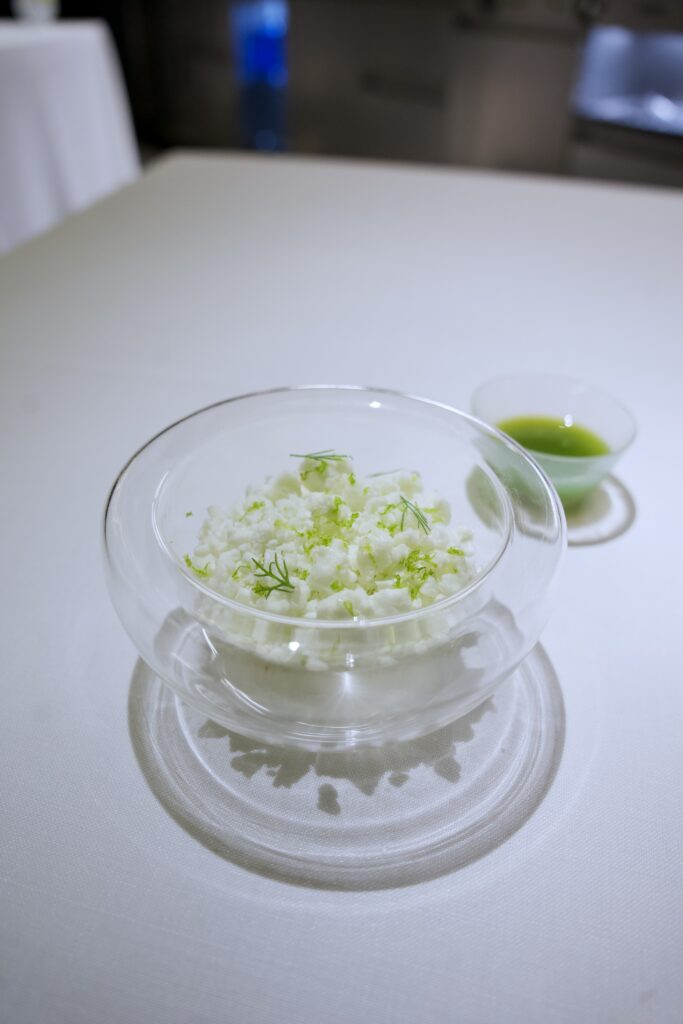 As a cleanser before the desserts we would have a technically perfect dish. Different textures of apple, spinach and aromatic herbs. The dominant herb was fresh ginger which cut nicely through the dish. On the side a cucumber juice was served. True to the Spanish tradition this had been chilled using liquid nitrogen. Because why not.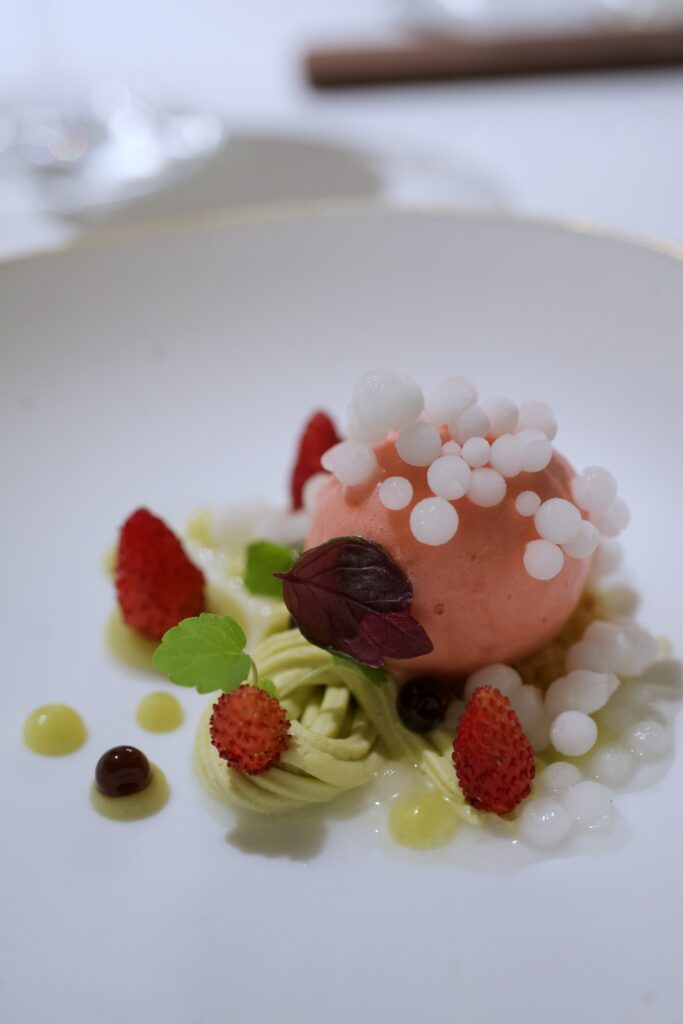 For the first dessert we would have a classic combination of strawberries and basil which here was accompanied with aged balsamic vinegar. It's always a winning combination and for a reason. Here it was elevated by the technical skills of the kitchen and impressive presentation.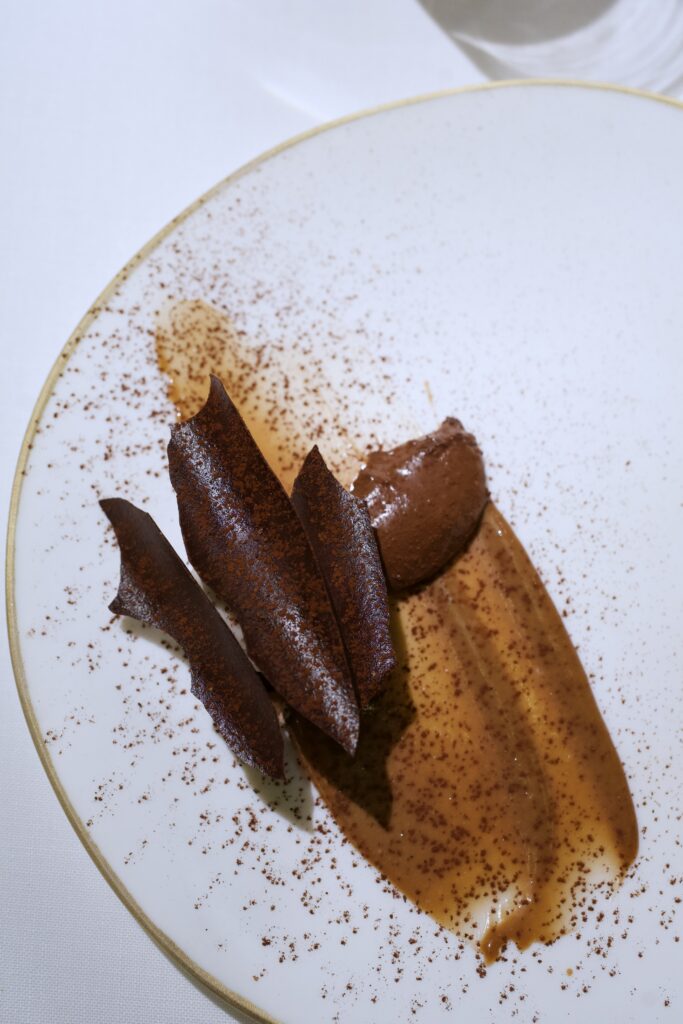 Variations of cocoa was to be the final dish of the evening. Another delicious dish but whether it was because I was getting full and tired from the many impressions it didn't impress me.
I think it's fair to say that Cocina Hermanos Torres is a classic modern 3 Michelin star restaurant with everything that this entails. I think I have mentioned techniques and elaborated presentations more times in this piece than I have in my last 5 put together. It is however not just about techniques. The flavors are great as they should be and it's all underpinned by great service. Lately I have been annoyed when tasting menus last for +4 hours which is a very long time unless it's +20 dishes. Here it was about 3 hours and not once did I think to my self "its been a while since the last dish" which is exactly how it should be.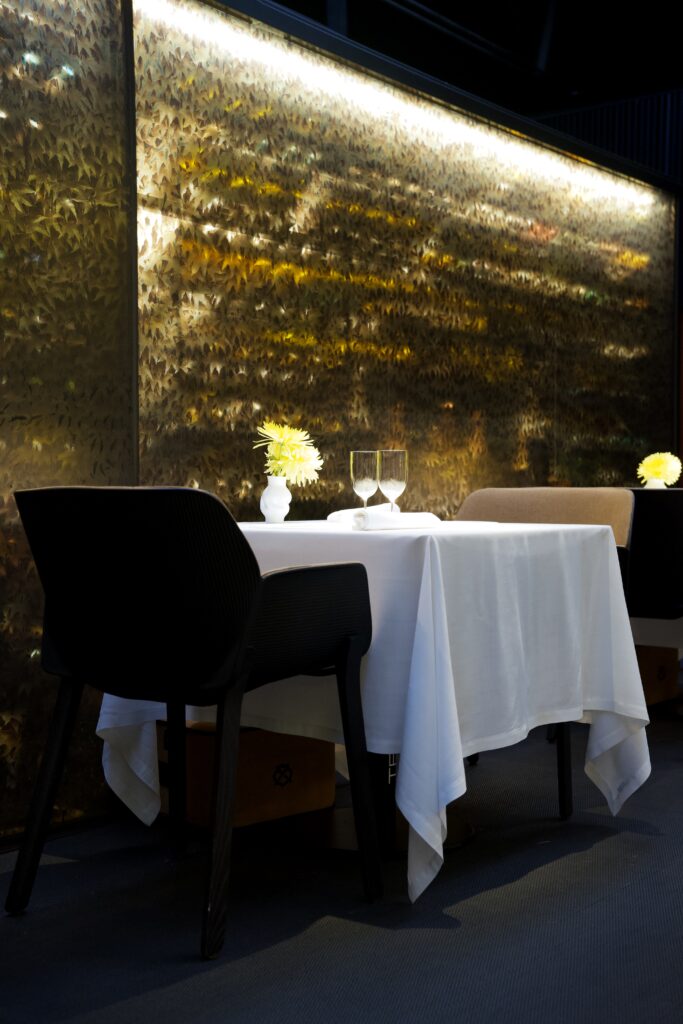 The dining room is super cosy and despite the initial spartanick look it's actually very cosy and the soft chairs hug you just the way they are suppose to in order for you to relax perfectly. Another small touch that I really start to appreciate lately. Maybe because when it doesn't work it's a small thing that irritates you start to finish and takes away focus from where it needs to be.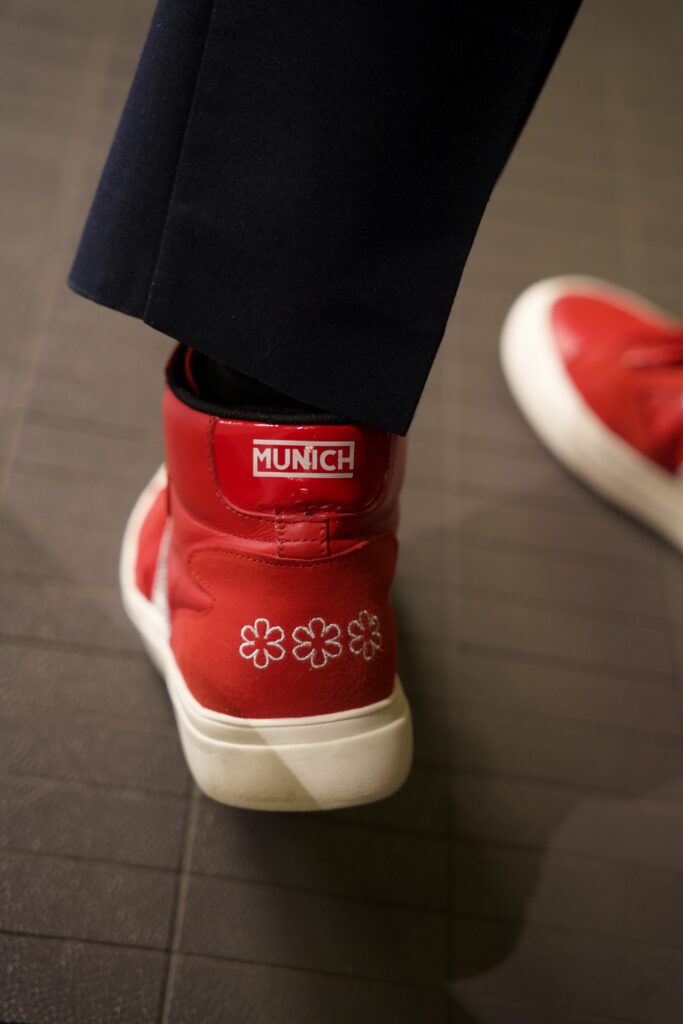 So all in all a perfect evening at a restaurant well worth their 3 Michelin stars. They even got the shoes to prove it.