For the love of simplicity at Relae
If simplicity is difficult then they must be World class chefs at Relae as all of their dishes have 2-3 ingredients and tastes amazing I have dined at Relae quite a few times. It is one of those restaurants that always seems to push boundaries which usually equals amazing dishes and sometimes they miss it completely but it is always interested.  The restaurant is small and cozy in true Scandinavian style with tables situated quite close together as they originally started in the ...
Continue Reading
Japan, France and New Nordic combined at Restaurant Jordnær.
I love marriages between unlike elements and my dinner at Restaurant Jordnær would display some dishes that did just that. The restaurant is located a bit north of Copenhagen in what some might call the suburbs in an old hotel without being a classic hotel restaurant. They do however serve a small 3 course menu a long with the bigger tasting menu to accompany the hotel guests. Of course, we went the other way for the full experience. The appetizers quite clearly set the tone for the ...
Continue Reading
Innovative "Nordic Italian" fusion cooking at Relæ
In a beaten down (now trendy) street of Nørrebro in Copenhagen Relæ opened their doors in the middel of the financial crisis as a restaurant serving good quality food dominanted by vegetables at low cost. Both are still true today. Relæ serves two menues a small 4 course and a larger 8 course menu. From a cost perspektiver the 8 course menu offers a very cost attractive option and is definently the way to go. A small snack to start with. A baked and then deepfried Jerusalem ...
Continue Reading
1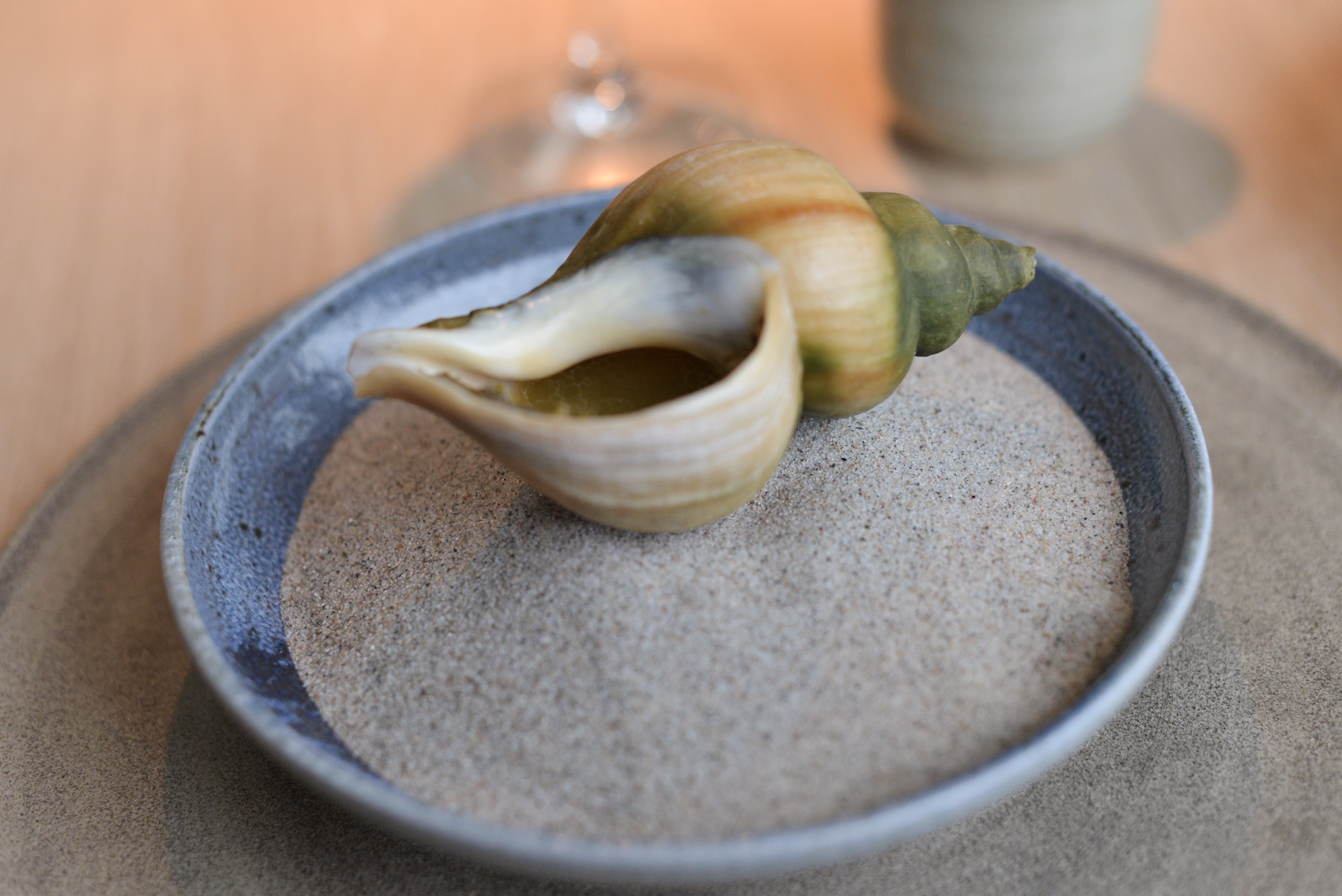 Noma is back in a very big way
About 1,5 years ago Noma chocked the restaurant world by announcing that it would close down the restaurant to open a brand new restaurant which they would have to build from scratch less than 2km from the old building. Having been open for 13 years in an historic building in Copenhagen and winning the title of best restaurant in the World 4 times the decision can be seen as risky but for Rene it was necessary to keep the innovation going. The new restaurant building is ...
Continue Reading
Contemporary New York cuisine at Contra
I am not sure how or why but a year ago when I started going to New York quite often Contra was one of the first restaurants I wanted to go to. In February, I had a reservation but had to cancel so it took another 8 months until I was finally able to go. The menu at Contra is pretty. Fixed 5 course menu making it very easy to be a guest. A smaller menu available at the Barr, but why choose a smaller meny when the 5 course looks good:-) We started with a very small snack. ...
Continue Reading
Starting crossing of the bucket list with Substans in Aarhus
Recently I took a decision to move from Copenhagen to New York and off course, I created a bucket list of restaurants I need to try before I leave. With a strong preference for Nordic food and having never visited Substans it seemed obvious that I had to try Substans. We started the evening with 3 small snacks. Radishes with a Arla Unika cheese sauce, puff pastry with caviar and what I think was trout served with daikon and edible flowers. The highlight was the puff pastry with ...
Continue Reading
The highlight of London – Delicate flavours at Hedone
Hedone is unlike most of the other fine dining restaurants in London located outside the city center. I was however to find out that it was definitely worth the extra trip. The actual restaurant is quite small and in this regard quite cozy with exposed bricks and an open kitchen. Situated at the bar I had a firsthand look the details of the chefs work. With a 10-course menu, I was actually glad this night that there were only 3 small snacks to start with. Worth ...
Continue Reading
A taste of London at The Clove Club
My exposure to british finedining before this trip was non existing. I was therefore very uncertain of what to expect. Afterall they showcase everything from the molecular and once cutting edge restaturant that is The Fat Duck where as the now more known restaurants seem to lean more towards classic french taste. The Clove Club is located in the very modern and hip area of Shoreditch in an old classic mansion. Internally the décor continued to reflect the upscale ...
Continue Reading
2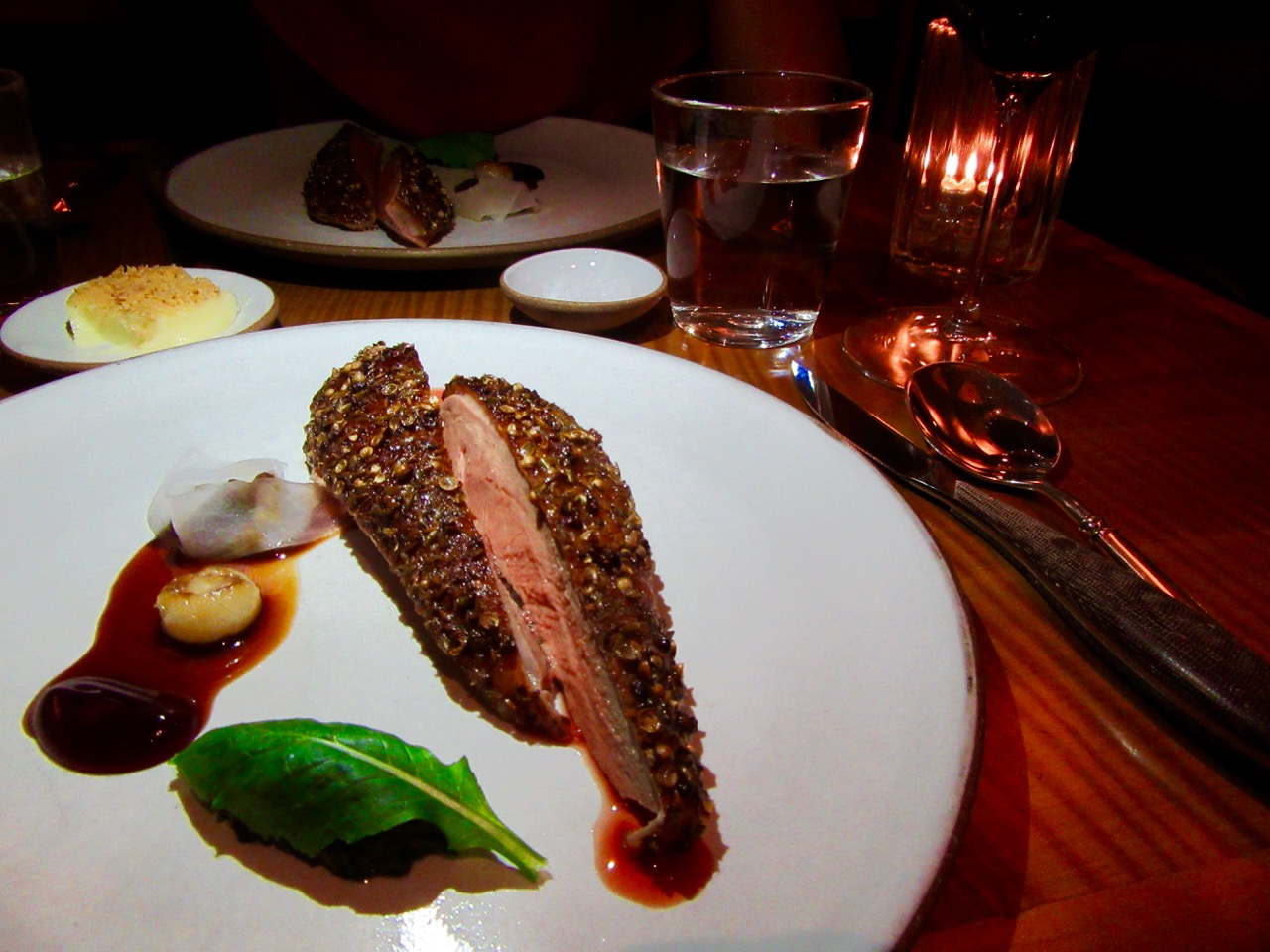 A GRAND evening at Eleven Madison Park
One word comes to mind when thinking about my evening at Eleven Madison Park and that is grand. Everything starts when entering the beautiful high ceiling art deco building from 1920 and continues with the extremely friendly and classy waiters to the delicious food. An evening at EMP is like New Years Eve where expectations are high and everybody has on the finest dresses, suits and their biggest smile. Now for the food. The first serving of the barmenu was an extremely ...
Continue Reading
Stepping out of Noma's shadow
Following a night at Studio Nomas new restaurant 108 was next in line. Despite both having strong ties to Noma they were worlds apart. Off course the food is simpler at 108, but it should definitely not be mistaken for less delicious. This evening they mastered the small simple and extremely fresh servings like the mackerel, extremely beautiful romaine lettuce, and "classic" dishes such as tartar, winter ready dishes with the oxtail serving and just great desserts. So all and ...
Continue Reading