For me Noma has always been the "fine dining restaurant I grew up with" With that I mean that as I grew more and more interested in food it was a restaurant that I with increasingly higher frequency came back to so I started knowing more and more of the people there both front house and the chefs, so from a people side it has always been like coming home.
As a Dane "hygge" is an important word which roughly translated to "creating a warm atmosphere and enjoying the good things in life with good people. The warm glow of candlelight is hygge." To me Noma is hygge and they have elevated that feeling throughout the years underscoring the feeling of home.
Having returned to Denmark after 3 years in Peru I found myself getting blown away by simple products and flavors that I had not had in 3 years like a simple roasted celeriac or crispy kale. So, with such an intense reaction to very simple and humble ingredients cooked by me. How would I react to returning to Noma both in terms of the food and the whole concept centered around hygge? A question I would linger around many many times after securing my reservation.
Arriving to Noma on this hot summer day I was not surprised to be greeted by both Ali and Sebastian who is probably the front of house that I knows the best so I have a strong feeling that it was not a coincidence that he on this day he was responsible for greeting guest in the greenhouse. I also don't think it was a coincidence that a sour was waiting which they know I love. Drinking that beer in 20 degrees weather overlooking the lake is a great start by any standard.
Entering the restaurant, I was very happy first of all to see that it was completely full, being a restaurant that usually have 80% tourist can't be easy when the country has basically closed it borders. Rene stopped by to say hello and chit chat, is also not a bad way to start.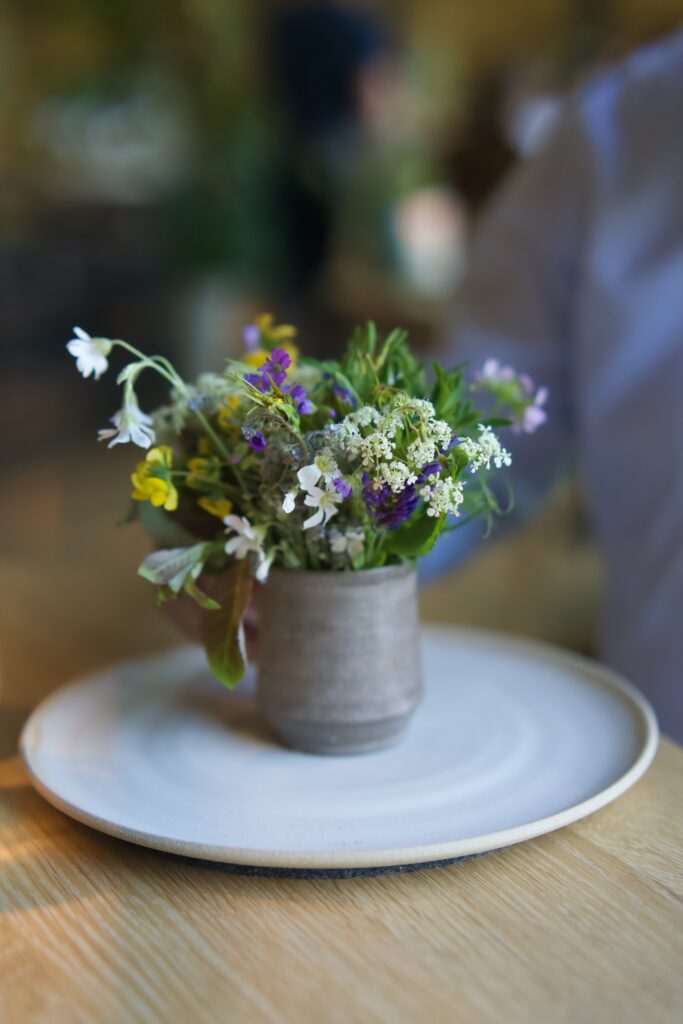 The start of the menu consists of two central elements: a bouquet of wildflowers and herbs and a cold juice of beetroot. True to Noma style the cold juice was to be drank while in the cup with all the flowers adding an intense smell to the experience without which it would simply not be the same.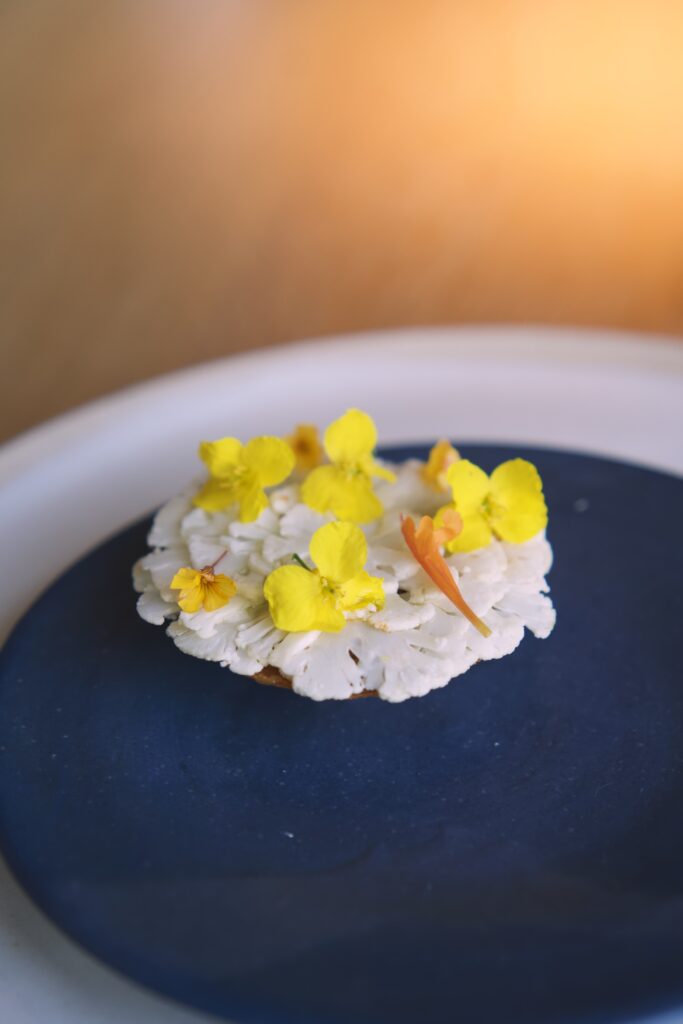 Moving on was a cracker with lots of ferments and raw cauliflower. It is safe to say that the use of fermentations has been a defining feature for Noma so for me it was the first "returning to home" dish of the evening.
Presenting ingredients pretending to be something else is another Noma signature and in front of us was a roasted and dried piece of red pepper with lard pretending to be black foot Iberic ham. A super rich and intense dish bringing together lots of smoke, umami and sweetness so obviously very delicious.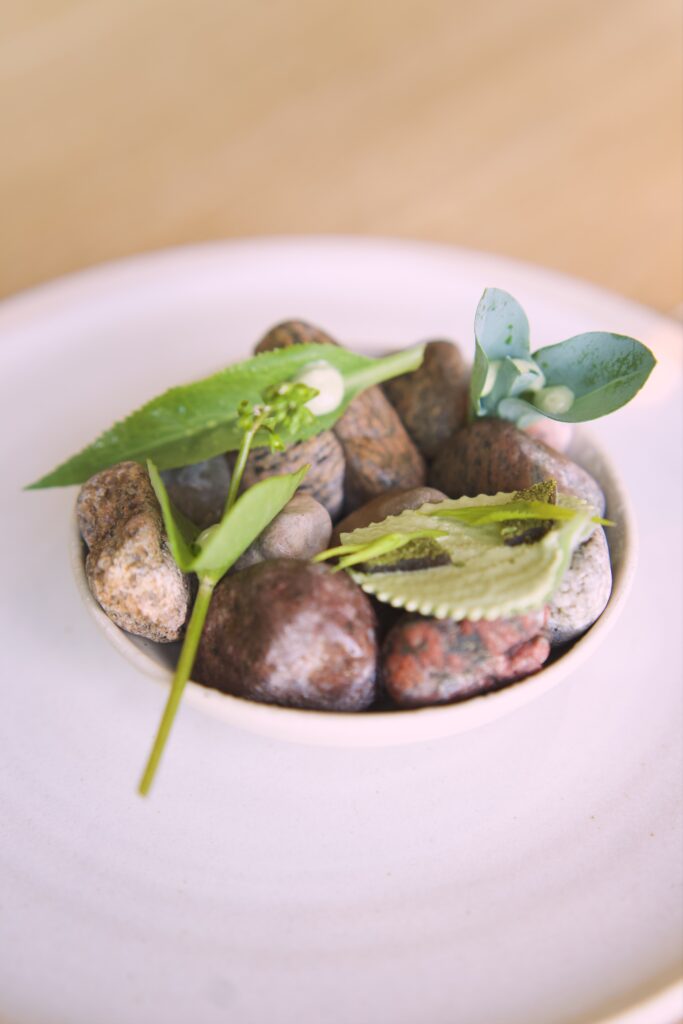 Next up was something that under other circumstances would not really be categorized as a dish. 4 "herbs" such as Mexican oregano, portulak, oyster leaf each with their own "sauce" but with oyster as a recurring theme. My favorite was by far the oyster leaf that was served with a very spicy horseradish that deliberately had been left out of the description of the dish so when it hit you it hit you by surprise.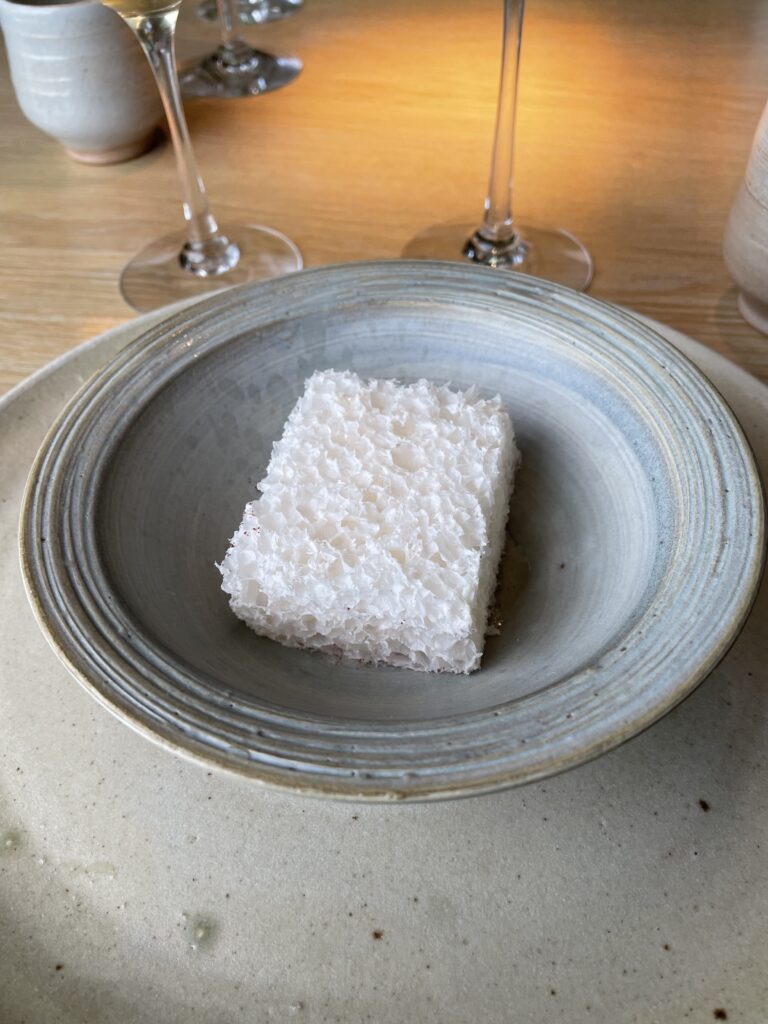 The next dish was the first "oh my God what are they serving this is insanely good" dish of the menu. A sponge made of shrimps that was sitting on top of a hazelnut and oak leaf juice which had obviously had some kind of fermented treatment. To my disappointment the dish was much smaller than it actually looked like so the pure joy it was eating it ended earlier than expected.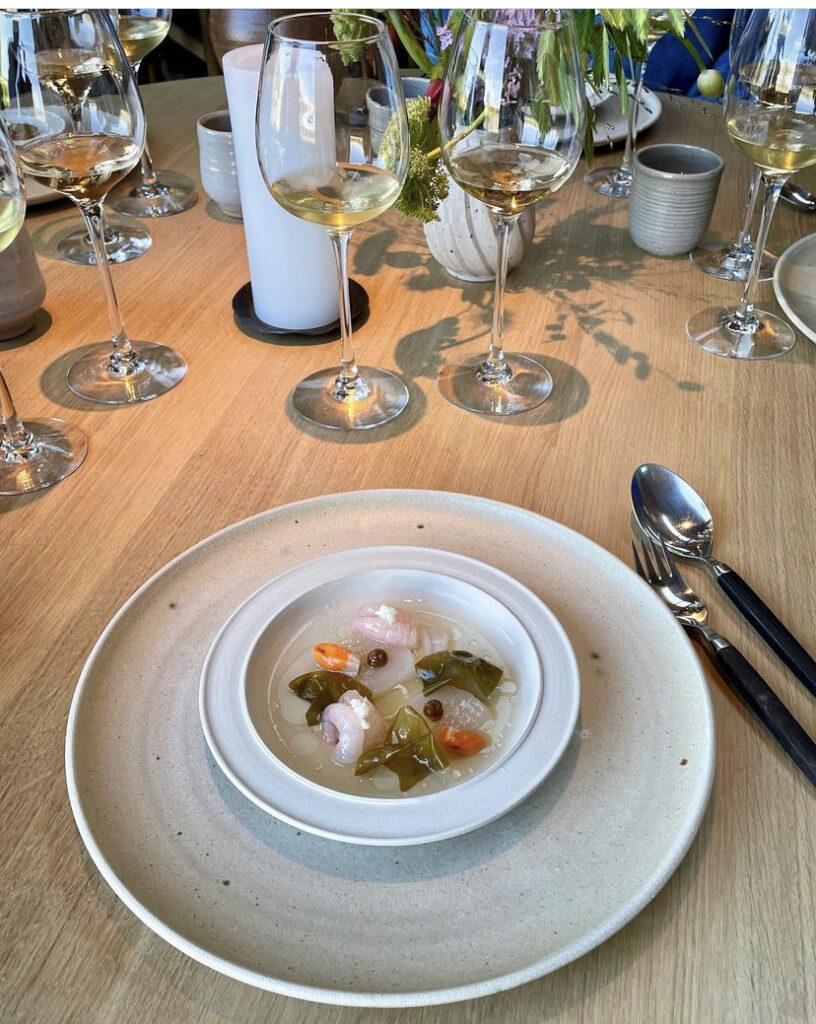 We were to continue with another dish from the sea in the form of raw Norwegian scallops served with kelp and the most sweet and delicious Danish shrimps. Again, it was served with a bit of horseradish. Wow was this good which shows that when you are putting amazing products front and center not much else is needed but a few ferments still goes a long way.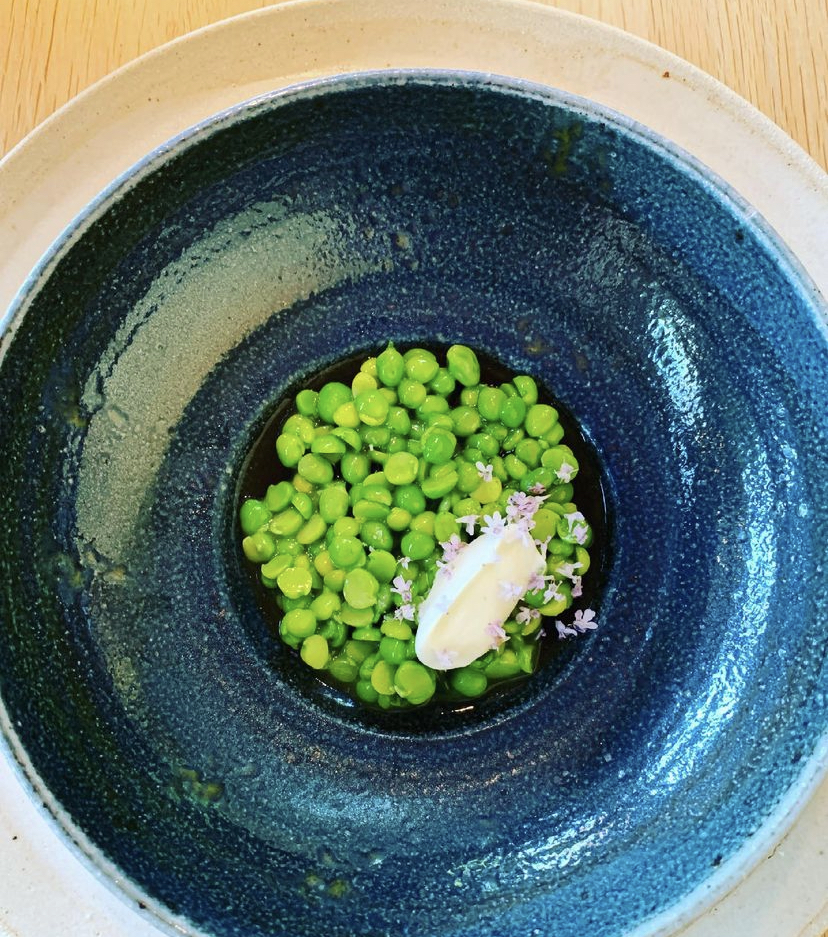 Good, amazing and delicious is also a description that works for the next dish. A simple dish but so much detail had gone into making it. The peas were to begin with cooked inside the pods, afterwards the skin was removed and then served in a mushroom tea with crème fraiche. A dish that impressed from start to end in terms of technique, presentation and above all flavor.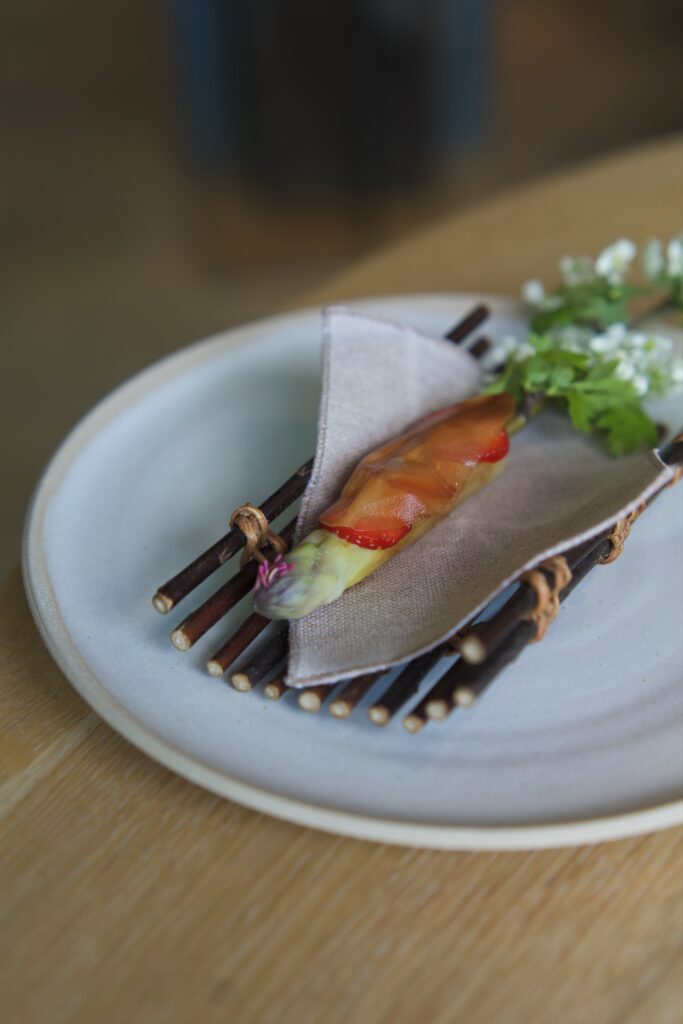 Next up was the only dish that didn't really seem to impress me. Asparagus cooked in asparagus juice served with strawberries and a salted magnolia flower. Maybe I am too traditional but white asparagus should be paired with something rich or salty and not sweet, so the combo didn't really work for me.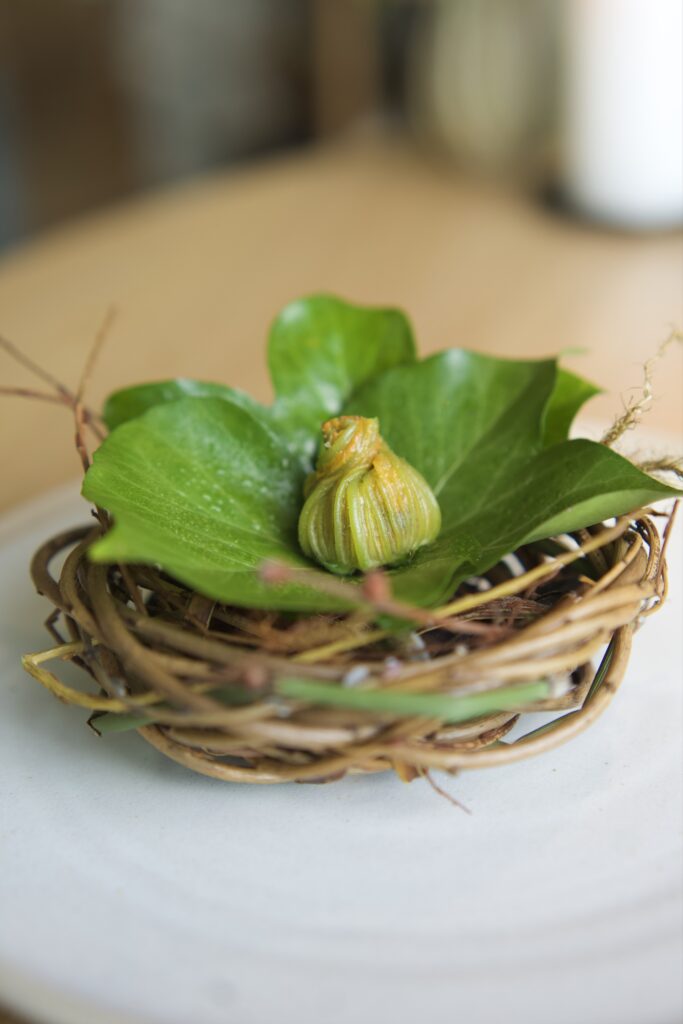 The next dish really did work though. In came a zucchini flower stuffed with bee larva, fried onions, a bit of honey and mustard seeds. An example of nature's beauty in its presentation and flavor wise a small umami explosion.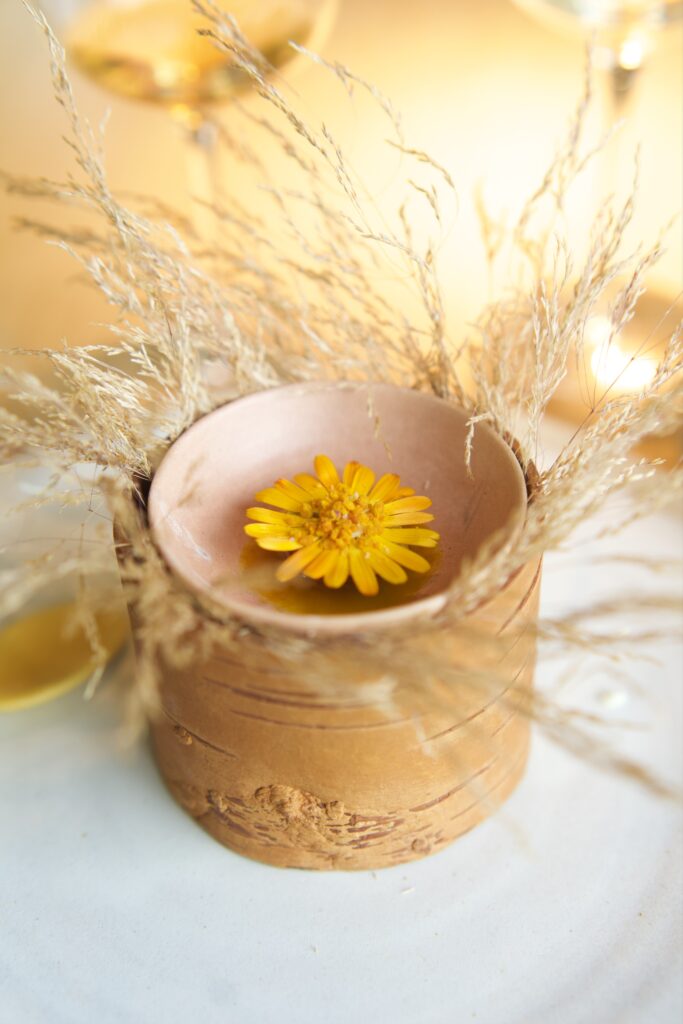 We were to continue with honey, but this time as a primary ingredient. This time accompanied with quince and hip berry which combined was both sweet and zingy.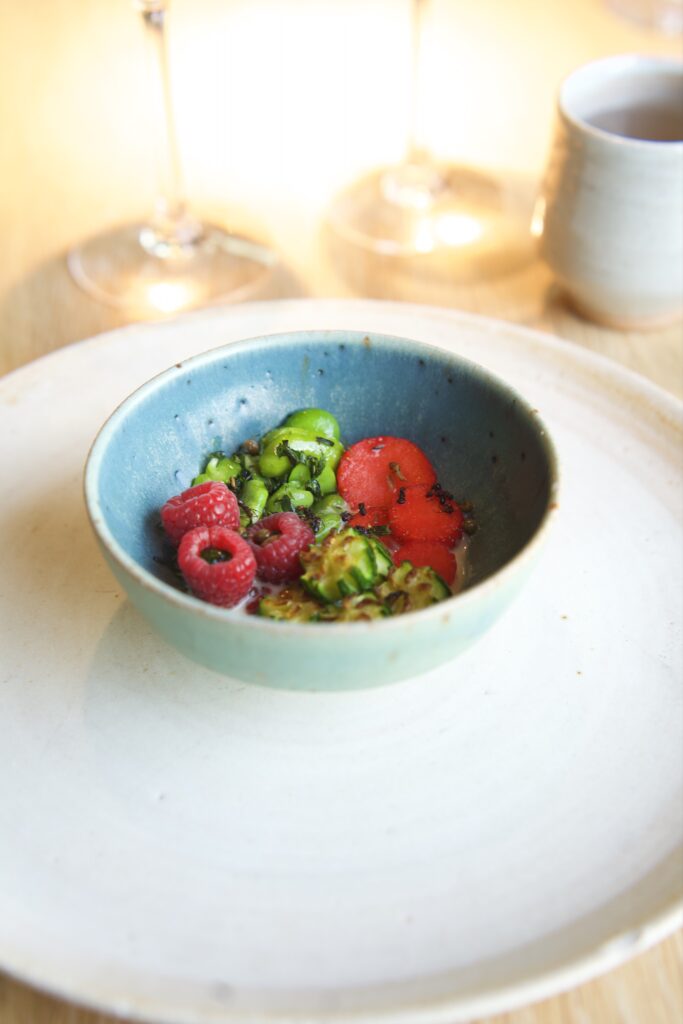 The next dish was surprisingly simple to look at and had it not been dressed with ants it could have looked like something served at any generic brunch place, but it was DEFINENTLY not generic in any way. The complexity of the flavors blew me away with every bite I took. How they manage to get so much flavor out of so simple ingredients is still beyond me and that is even knowing the magicians they have working in the fermentation kitchen.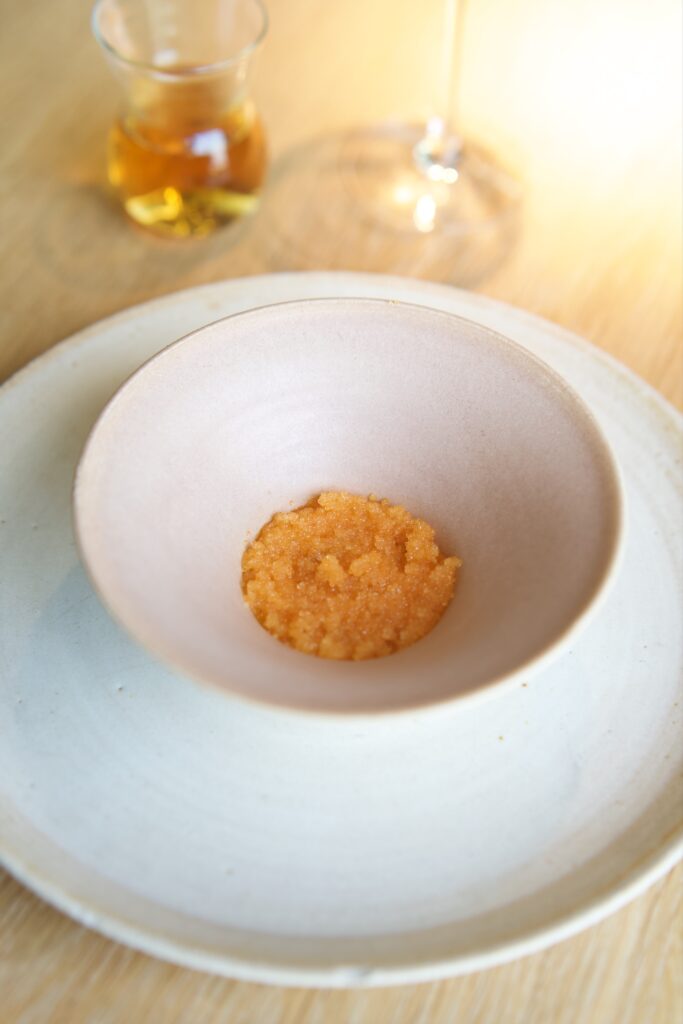 On occasions Noma brings in ingredients outside Scandinavia when it makes sense and with this next dish it definingly made sense to bring saffron to the dish to accompany an "egg custard" with cod roe.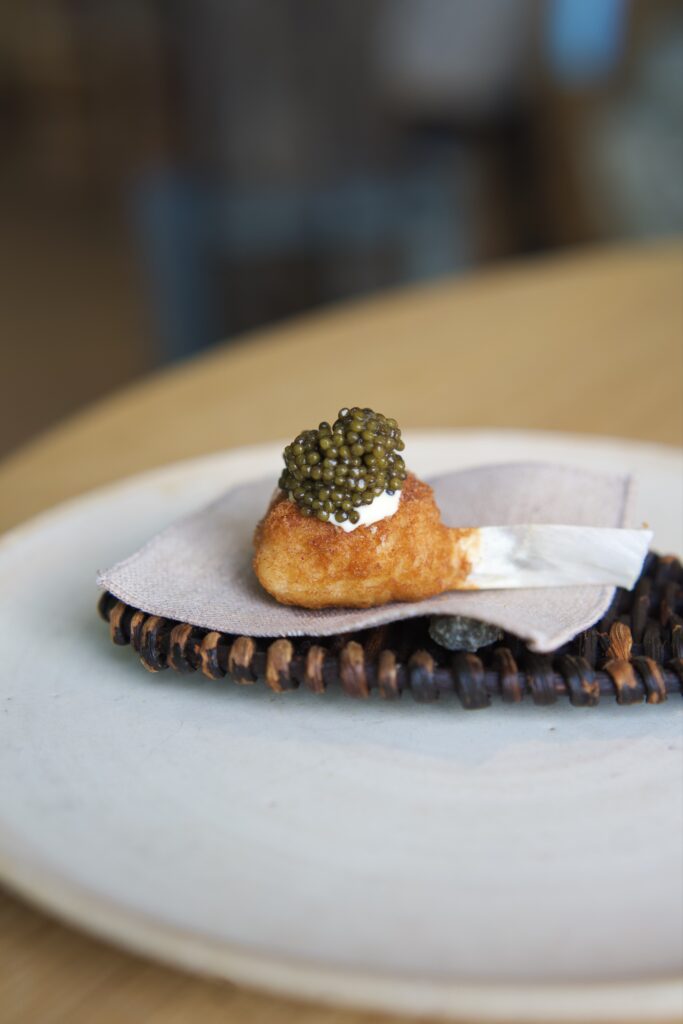 In recent years Noma has taken a step back from the pure avantgarde and incorporated more traditional dishes in the menu like this very simple dish in the form of a deep-fried cod collar with caviar. Simple and delicious.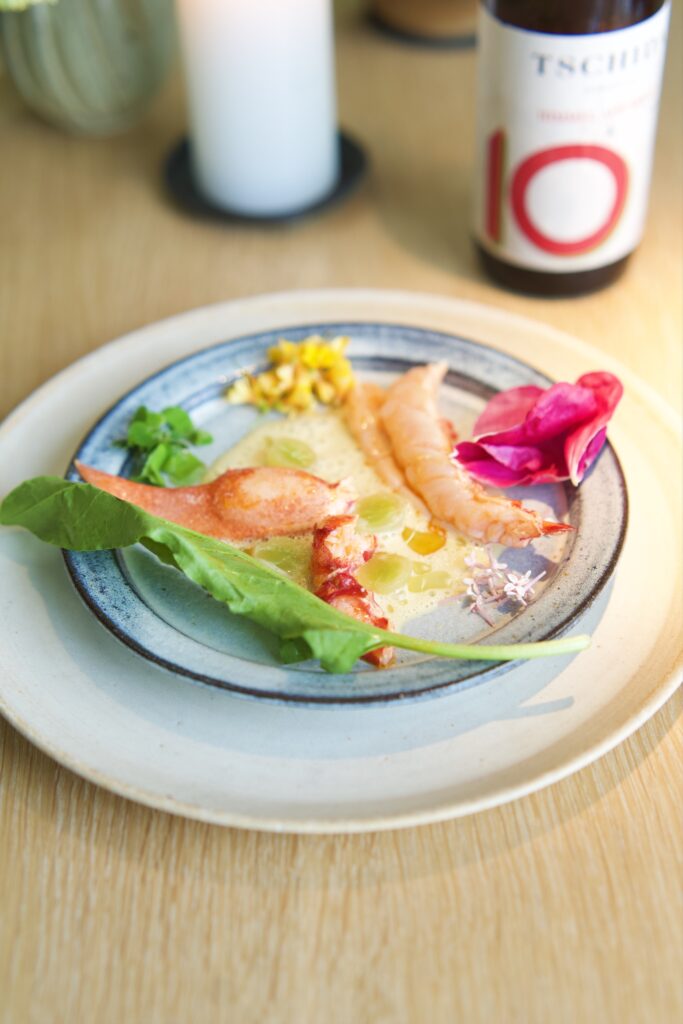 I am sure that a lot of you will think that this comparison is completely of base but a new style of main dishes has arose in Noma the last couple of years; a piece of meat or fish, served with a sauce and fresh vegetables. A composition found in many Danish home on a Saturday night, but Noma just takes it to new heights. They are not servings that will blow you away with their presentations as everything is just laid out in front of you, but what will however blow you away are the flavors. This dish was nothing short of spectacular. I am still fantasizing about the mix between the lobster, rose pedals and its uber delicious "butter sauce" which I think had just a hint of rose pedals as well. A good example of a dish where its about flavor above all and not the traditional flavors but flavors that you will only find at Noma in the cross between pure products and techniques.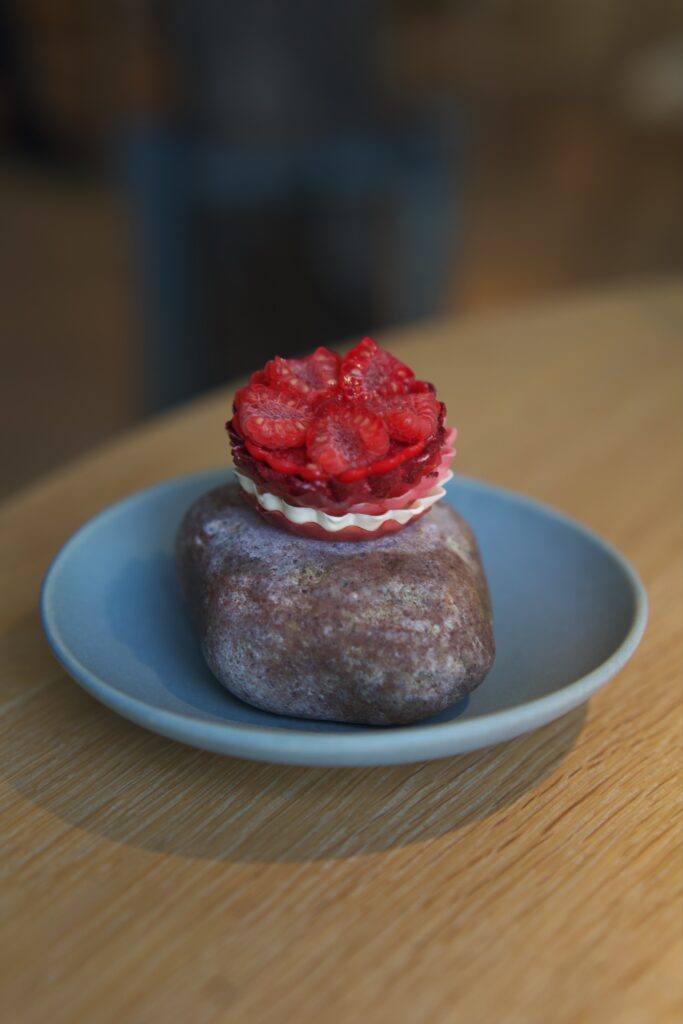 Annoyingly enough I have never been a huge fan of the desserts at Noma but all of this was about to change with this menu. First dessert was a pile of pies. 6 variations of a crisp/pie with a small crème topped with fresh raspberries. It was sweet and rich at the same time and I of course liked how they took something very traditional and turned it into something completely different, while at the same time not really changing anything. Well done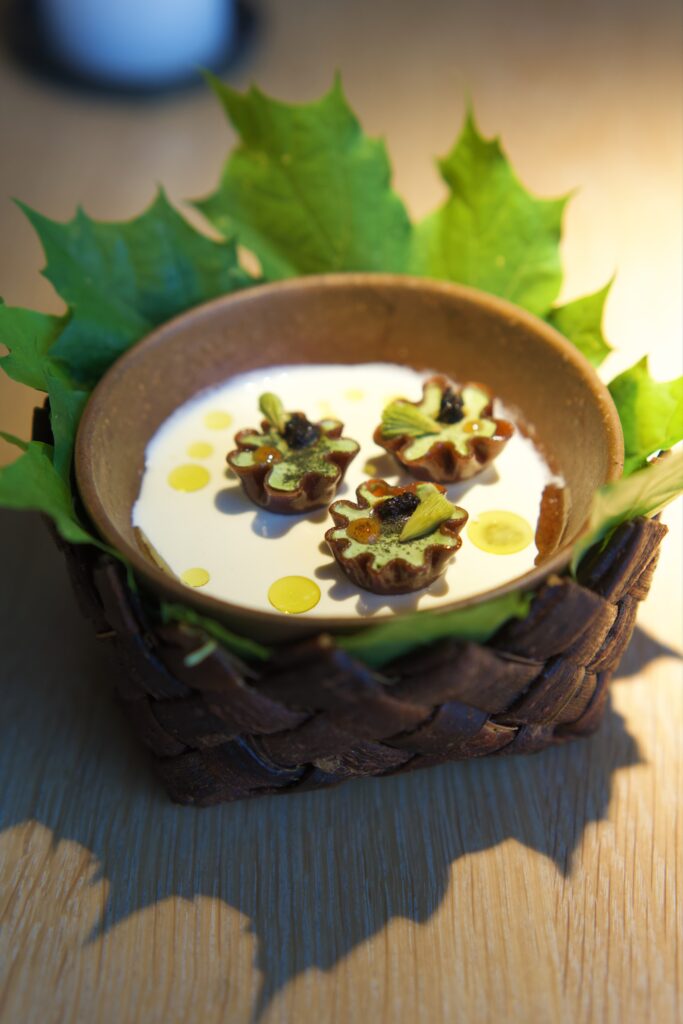 There was absolutely nothing traditional about the next dessert, but it was just strait up delicious. The insanely fragrant woodruff ice-cream served with dried plum juice and black currant wood oil. A dessert so rich in flavor while still being fresh, sweet and delicious all at the same time.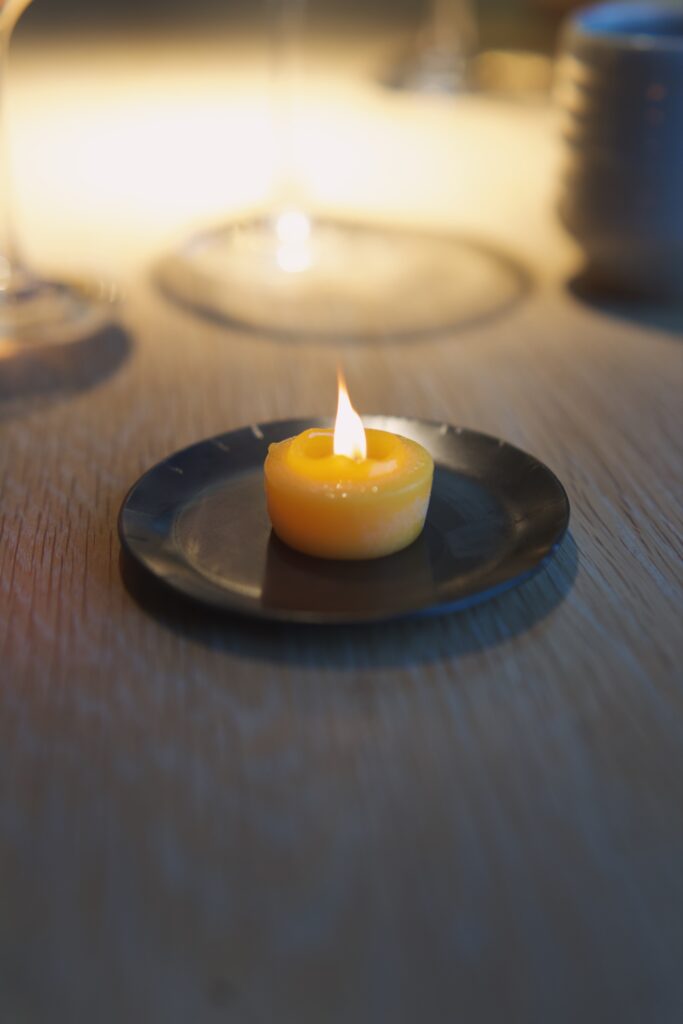 Lets just call this dish the candle. As previously explained Noma does like to create dishes that looks like something its not. A fudge presented as a candle, well it actually was burning, so I guess it was a candle. Noma takes something that by its own is just one element, a very very tasty element, but basically just one element and it turns it into an extremely surprising dish that creates a welcome element of surprise for the guest. Not theatrics for the sake of it but for the transformative element that it has used by only the most confident chefs. Just genius or "the emperor is not wearing any clothes depending on your point of view"
The previous summer menu was by some called a greatest hit as it was a collection of new and old dishes. Now the new menu is also greatest hits but in a completely different sense of the word. I call it greatest hits because I think looking back at the menu years from now people will say that the menu was now some of the best they have done and worthy of the word "greatest hits". The menu is imaginative, playful, filled with curiosity and above all it is very delicious. There are definitely restaurants out there that uses more expensive ingredients or have presentations that are more visually stunning but few if any are more delicious and surprisingly to the point where I am more curious see what they will do next because you simply don't know. That uncertainty but certainty for an experience that I know will knock my socks of is what secures that season after season and year after year I return to Noma and leave smiling.
It is a restaurant where it is obvious that the restaurant is full of confidence to do exactly what is right for them, to use expensive ingredients when it makes sense, to be classic when they want, to be theatrical when they want, to be simple when they want but it always feels coherent and above all it is always delicious which always seems to be the put center stage.
Practical information
Website: noma
Head chef: Rene Redzepi
Menu: Tasting menu with 3 distinct seasons
Price: $450 for the tasting menu excluding wine
Location: Copenhagen, Denmark