One word comes to mind when thinking about my evening at Eleven Madison Park and that is grand. Everything starts when entering the beautiful high ceiling art deco building from 1920 and continues with the extremely friendly and classy waiters to the delicious food. An evening at EMP is like New Years Eve where expectations are high and everybody has on the finest dresses, suits and their biggest smile.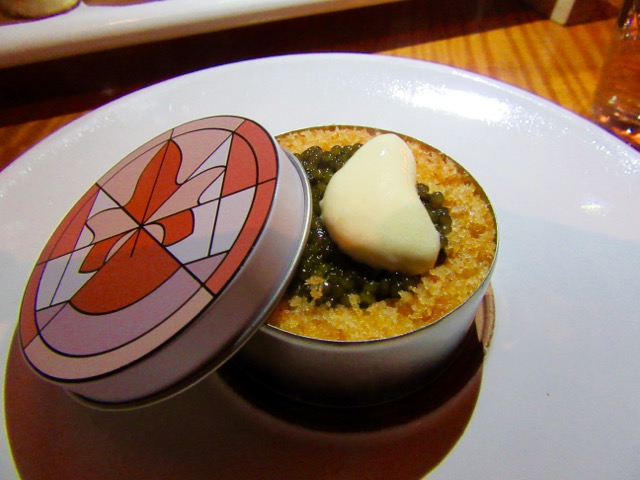 Now for the food. The first serving of the barmenu was an extremely generous serving of caviar with potato, leeks and Hollandaise. A very delicious serving with great balance that highlighted the fact that we were in for quite an experience.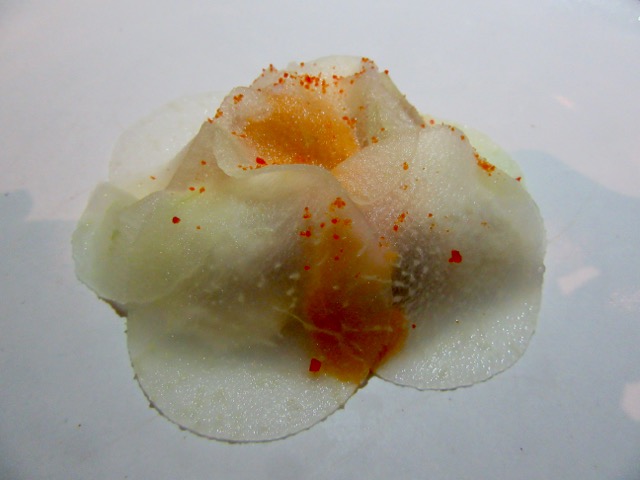 Next serving was a delicate crab with sea urchin, kohlrabi and apple. We continued with a delicious femini serving with elegant flavors and beautiful colors.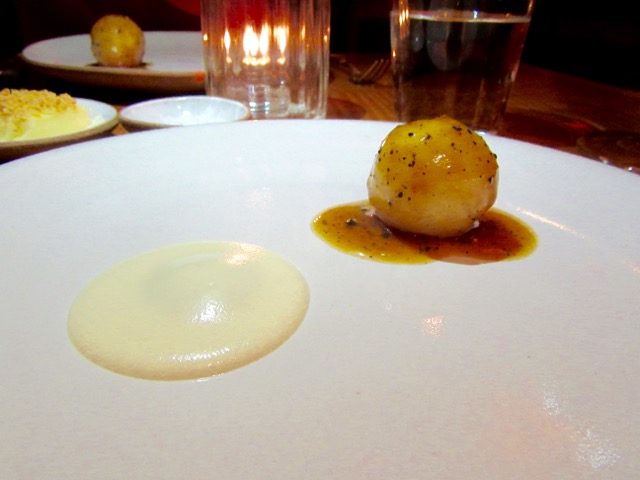 Next dish was a study in the use of classic French cooking techniques. A celery root cooked inside the blatter of a pig. A clean one off course. It is cooked by the steam that the is generated inside the blatter when hot stock is poured the blatter. The celery was sweet and cooked perfectly all the way through. Just a bit of truffle gave the dish the level of umami it needed.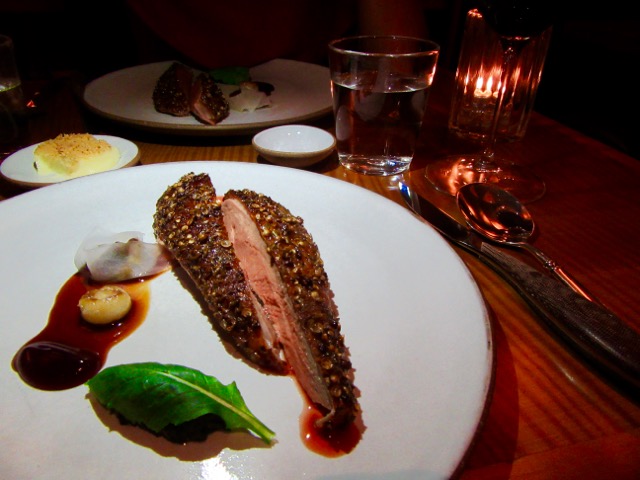 A week before my reservation at EMP I got an email from EMP asking if there was anything they could do to make the evening special. One of my requests was this dish.
Honey and lavender glazed duck. It had the most delicious and crisp skin, but still the meat was rosa just the way it should be. The glaze had given it a very spicey taste of fennel seeds, rose pepper corn and lavender. The only negative thing to say about the dish is that it was simply too big. A whole duck breast is just too much food in a tasting menu.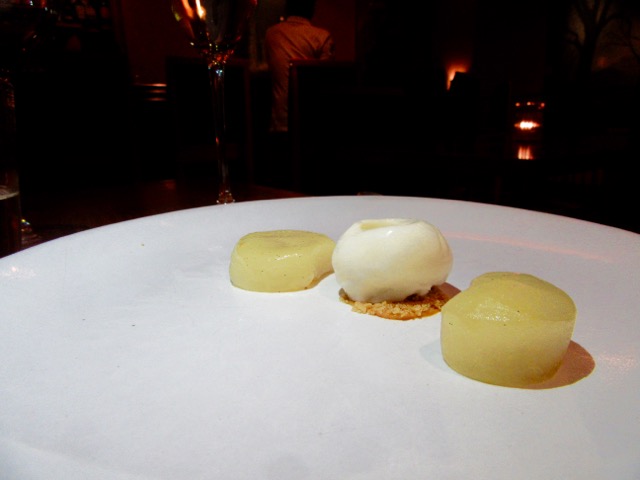 To finish of the menu was a delicious and simple dessert with poached pear and sorbet with caramelized white chocolate. Filling the poached pears with caramelized chocolate was a great touch.
After a small petit four we were on our way home with a portion of EMP granola that we enjoyed the next couple of mornings. It had been a wonderfull evening. I have had better and more innovative cooking elsewhere, but all in all the sum of all parts just made it a memorable evening.