With this being my third post about Noma it should be clear that I have a special relationship with Noma. Regardless of the position on the worlds best list, the michelinguide or any other they will always be my personal favorite. I love everything about it: the old rustic building, the casual atmosphere, the food but foremost the warm and personal service that you get from each and everyone working at Noma.
Now to the menu this evening.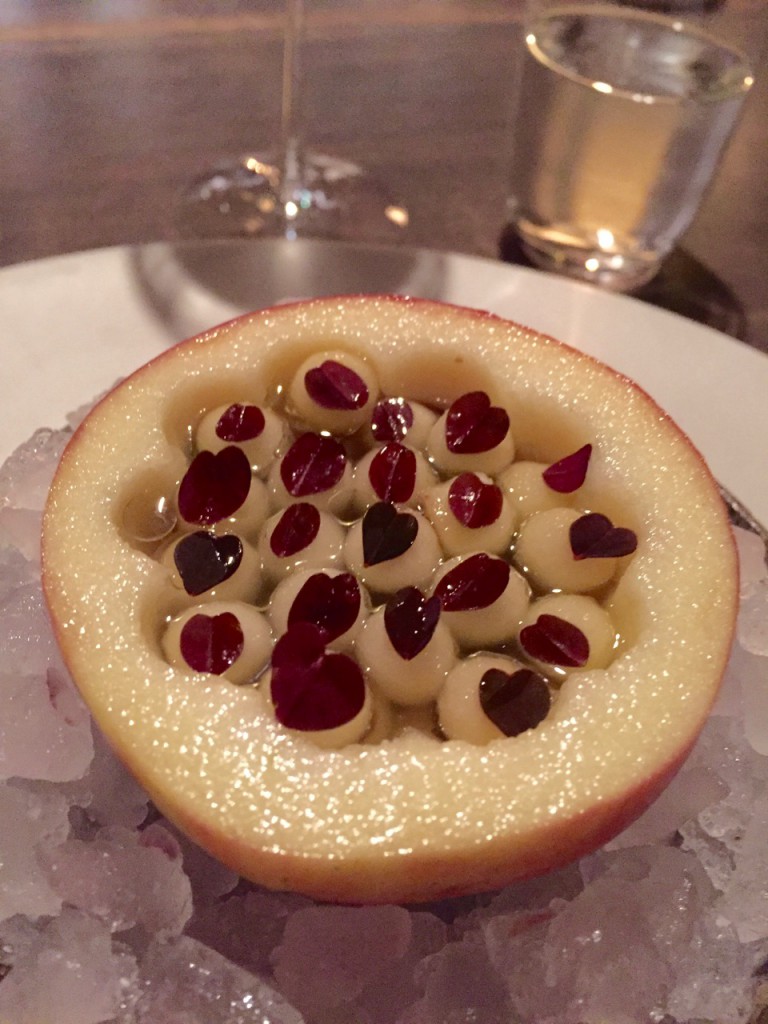 Apples, apples and apples. Small apple cubes served in a fresh apple with an elderflower, apple cider and black apple juice. At Noma things are never as simple as they appear. The flavors were complex, deep and off course delicious. One more please.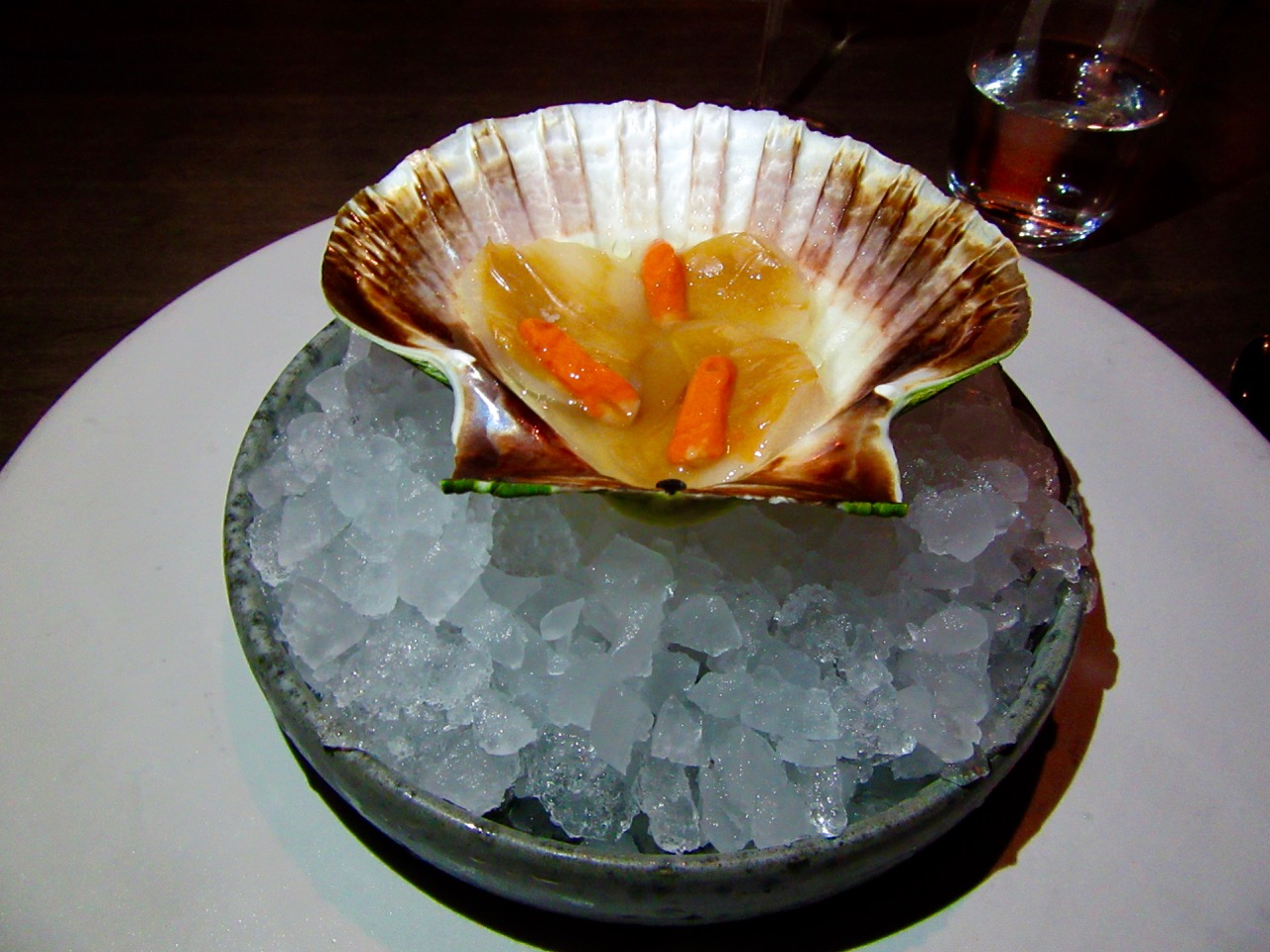 A discovery for Noma in Australia was seafood, which was a theme for the evening. The first seafood dish was a deep and rich tasting scallop. Served with an extremely rich umami "sauce". Amazing how powerful a dish can be with just tree components.
Next up were 4 small snacks. The highlights of these were the plum with seaweed skin. Simple and a great combination between sweet and umami. The raspberry and rose was a combination I had not imagined could be this delicious.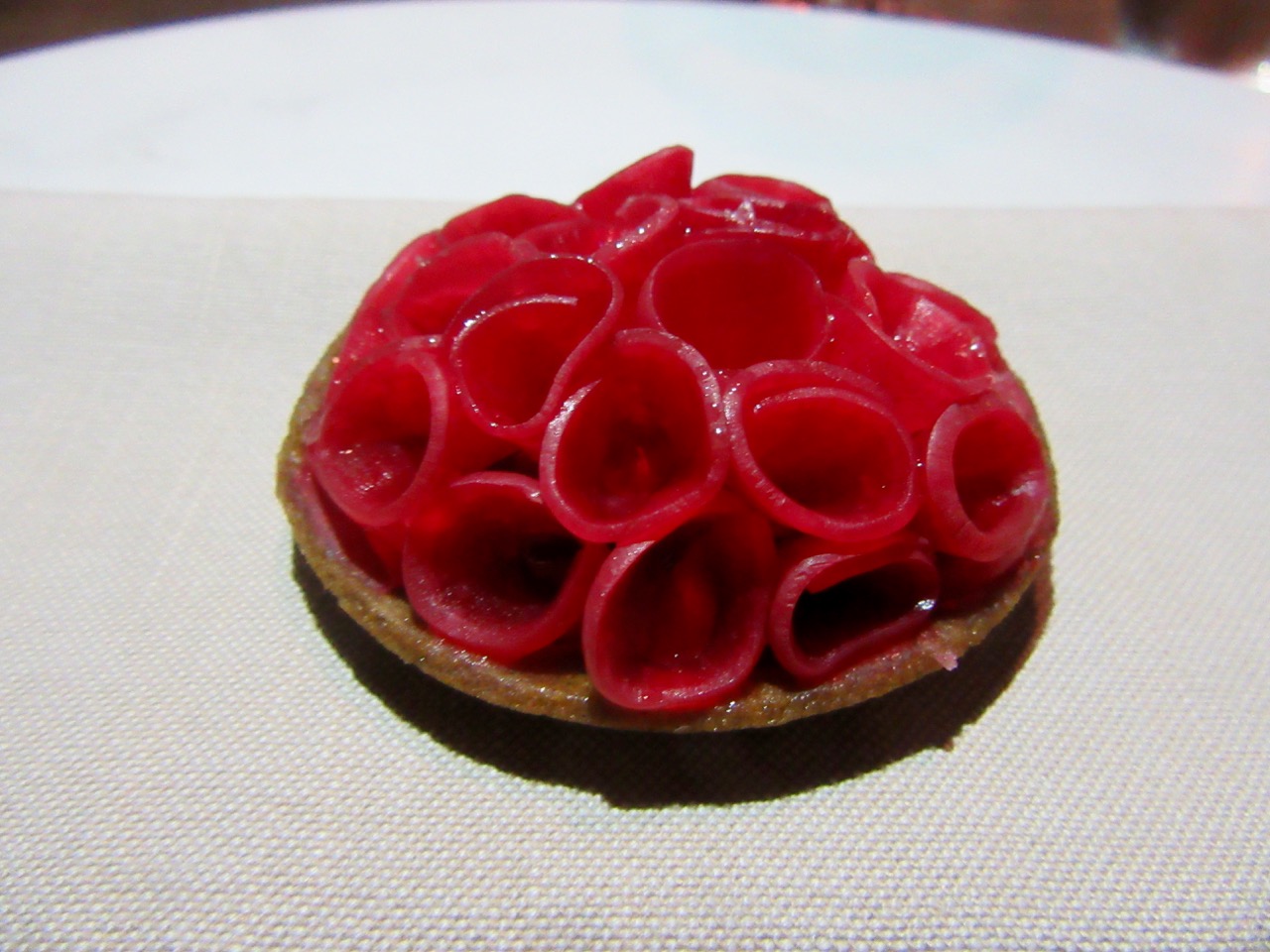 A new dish and a new twist to Noma. Heat. This time in a radish and horseradish tart. Extremely delicious and such a beautiful dish.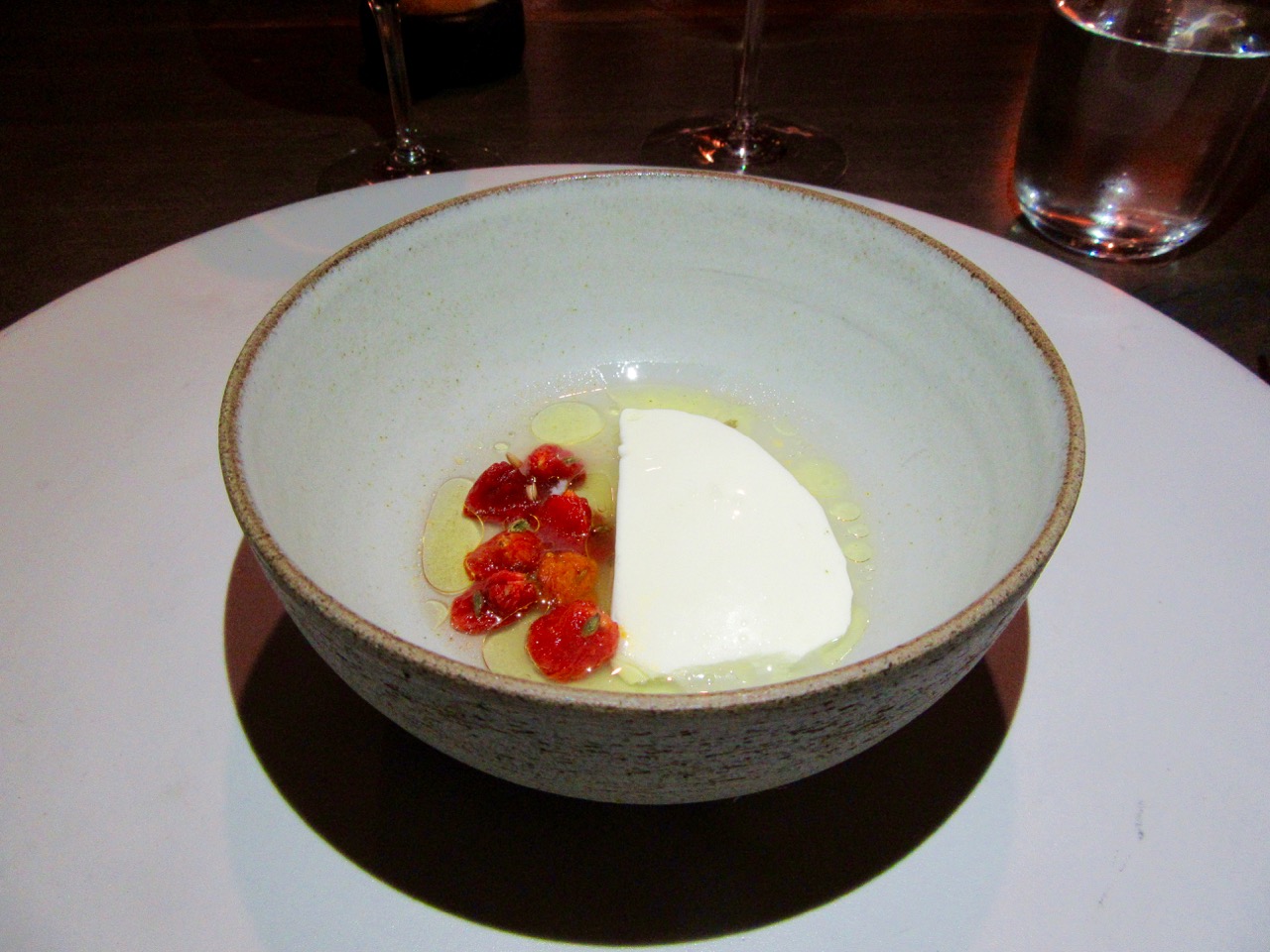 Next dish also presented something new at Noma. Cheese, and fresh cheese that is. Its delicate flavors were a perfect match for rehydraded tomatoes and an elderflower broth. Very delicious and delicate.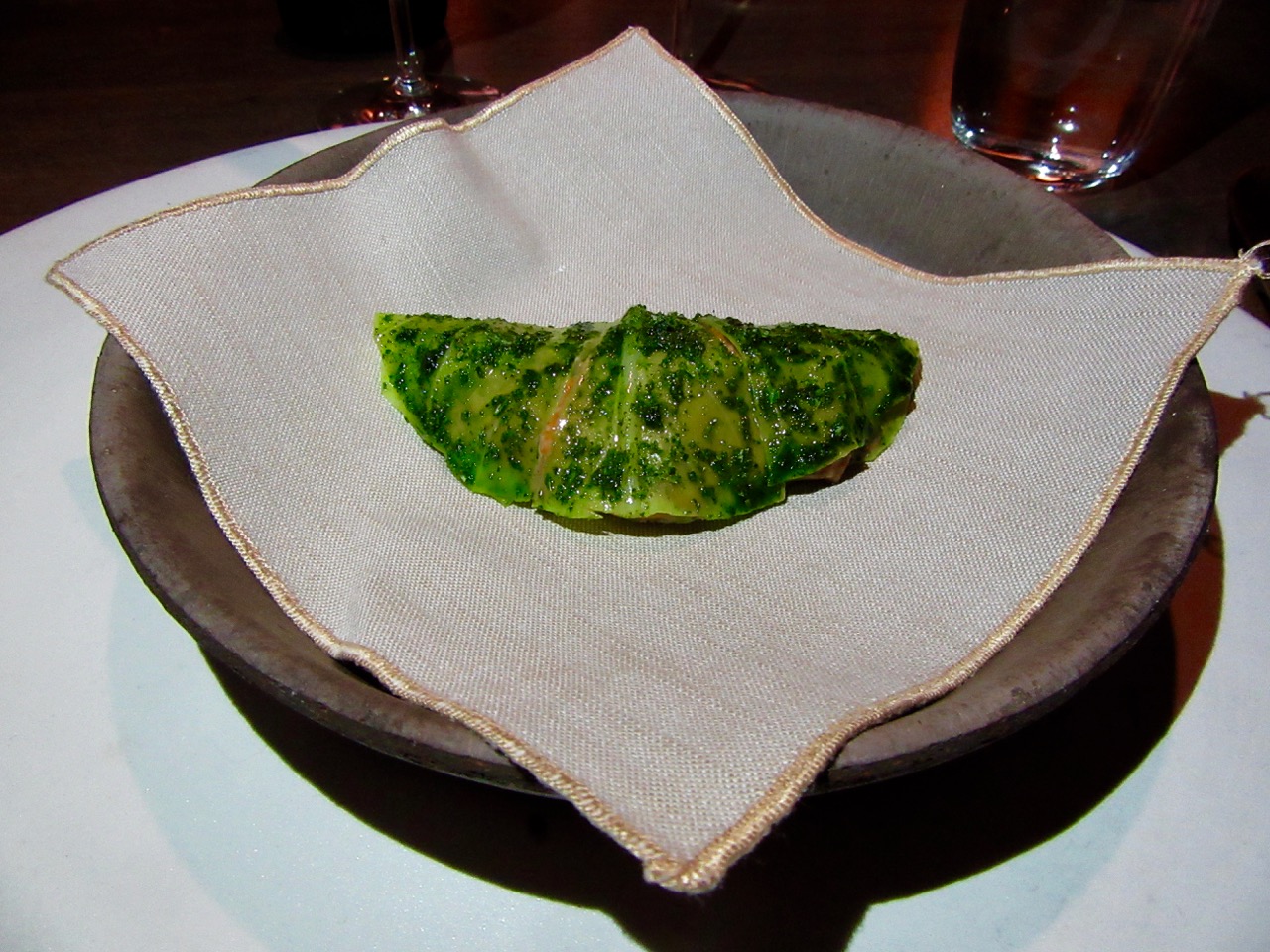 Sea urchin and cabbage. I don't know what and how they do it but I have never had sea urchin any better place then Noma.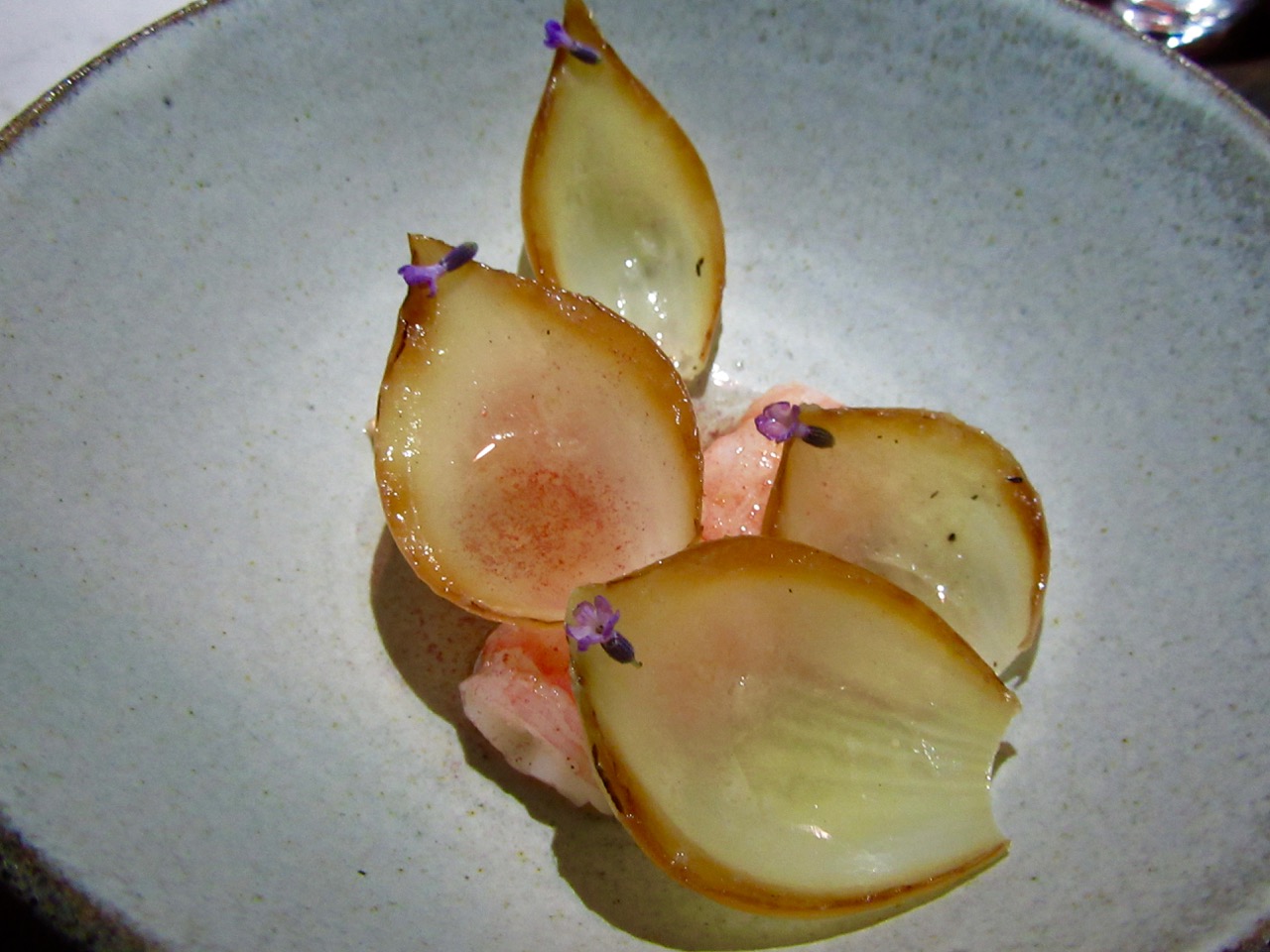 Langoustine cooked in smoked butter with grilled onions. An extremely delicious dish. So sweet in the best possible way. Without extremely high quality of langoustine this would not have been possible.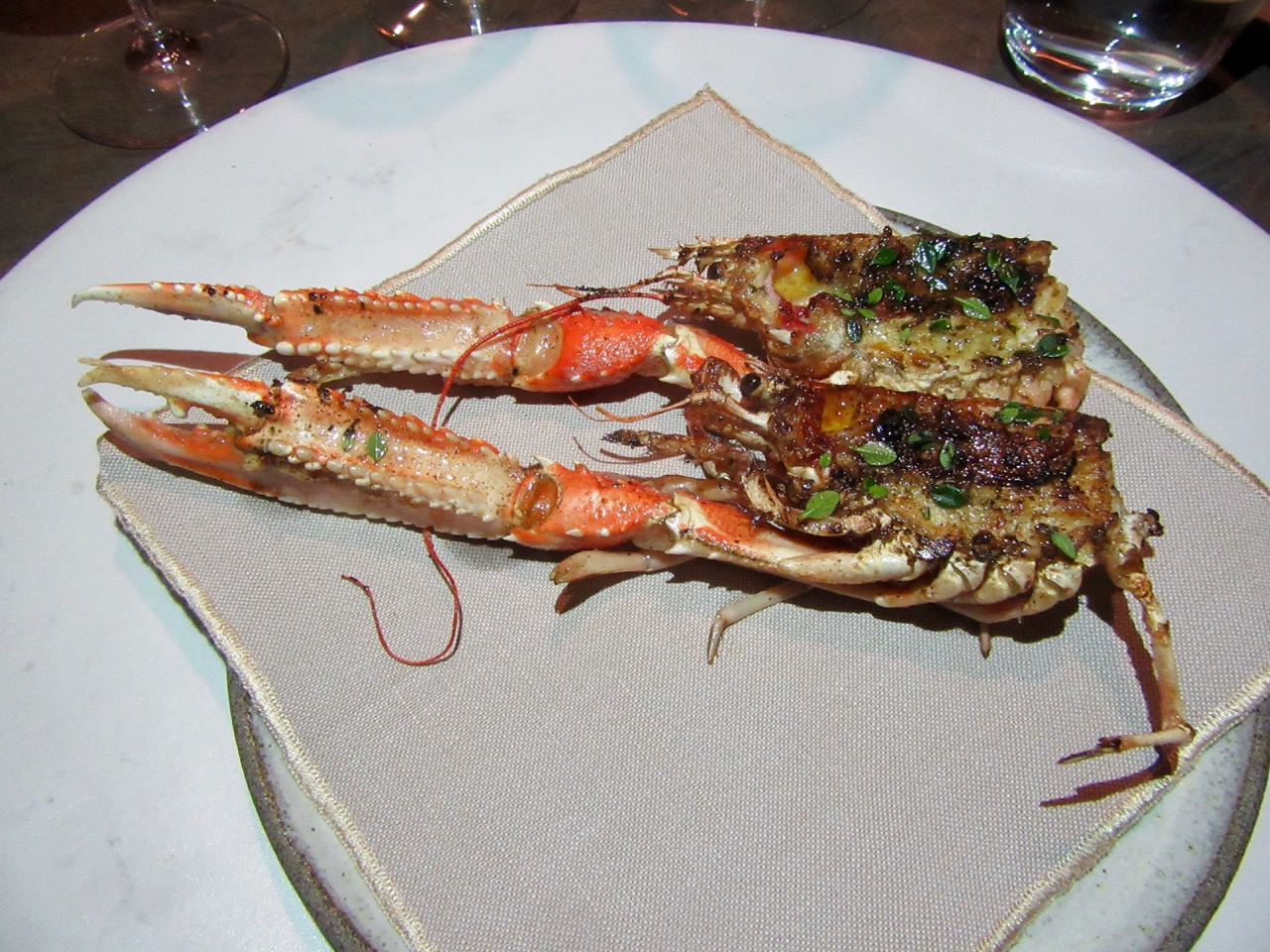 Noma is not a nose to tail restaurant, but they just know which parts are delicious and off course they serve these cuts. Langoustine brain was extremely delicious and I would have it again any day.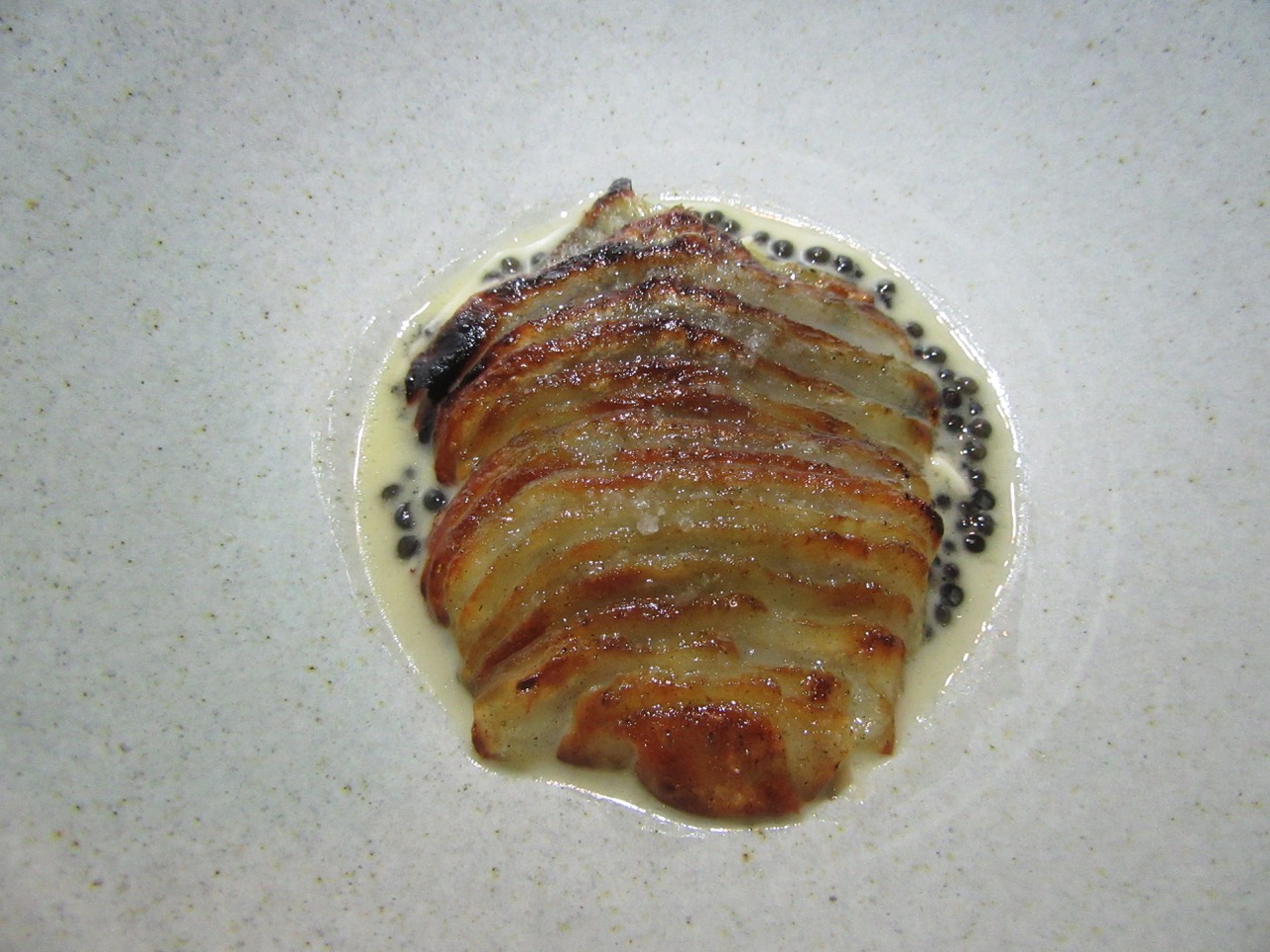 Next up was a dish right out of the test kitchen. In my book the weakest of the meal. Very hard grilled artichoke with a fermented barley sauce and caviar. Too salty and the textures did not match well in my book.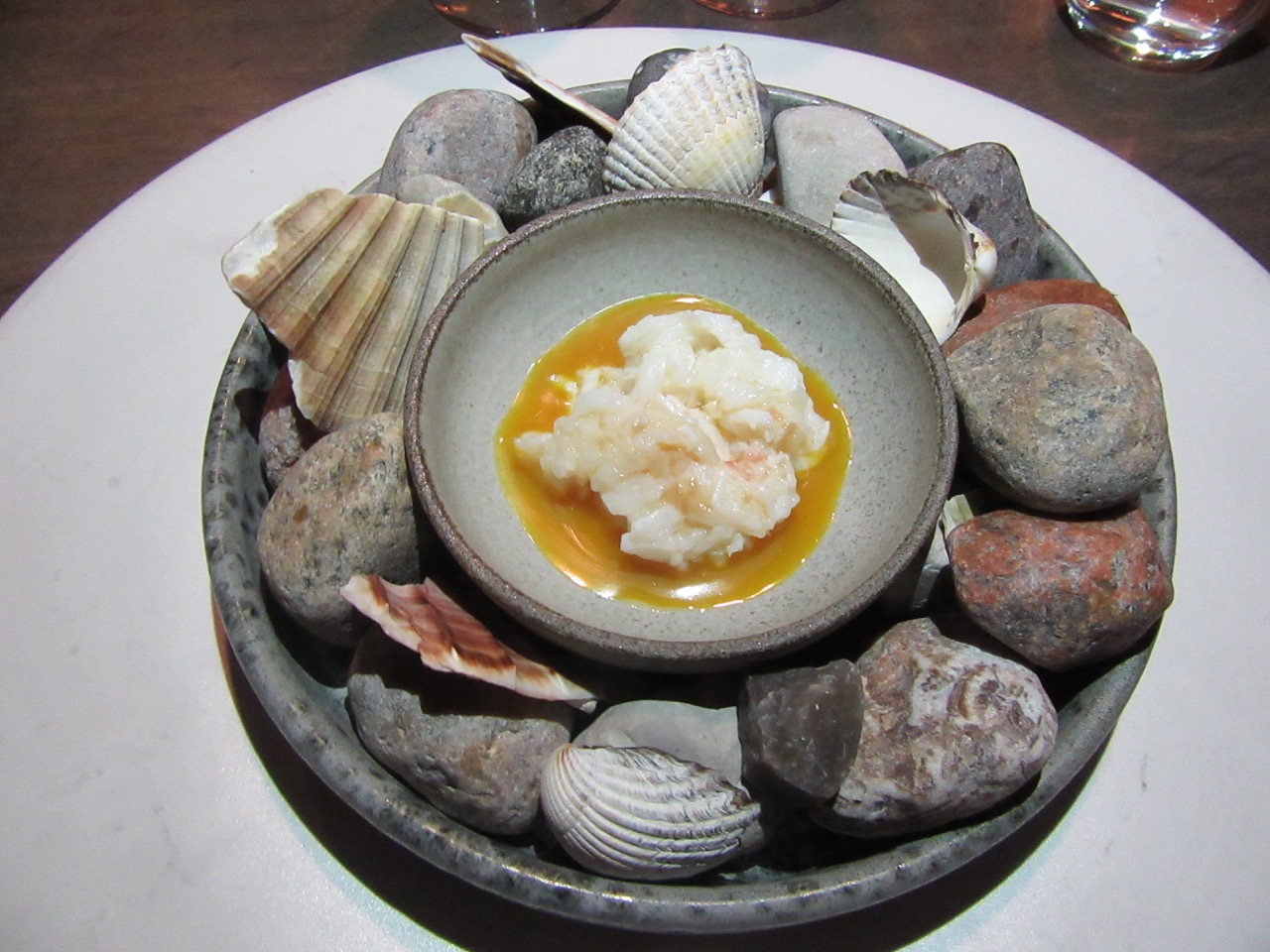 After this the highlight of the savory dishes. King crab with a F….. delicious egg yoke cooked sous vide and then subsequent with beef garum. Unbelievable flavors and just a great combination of the delicate crab and the rich egg yoke.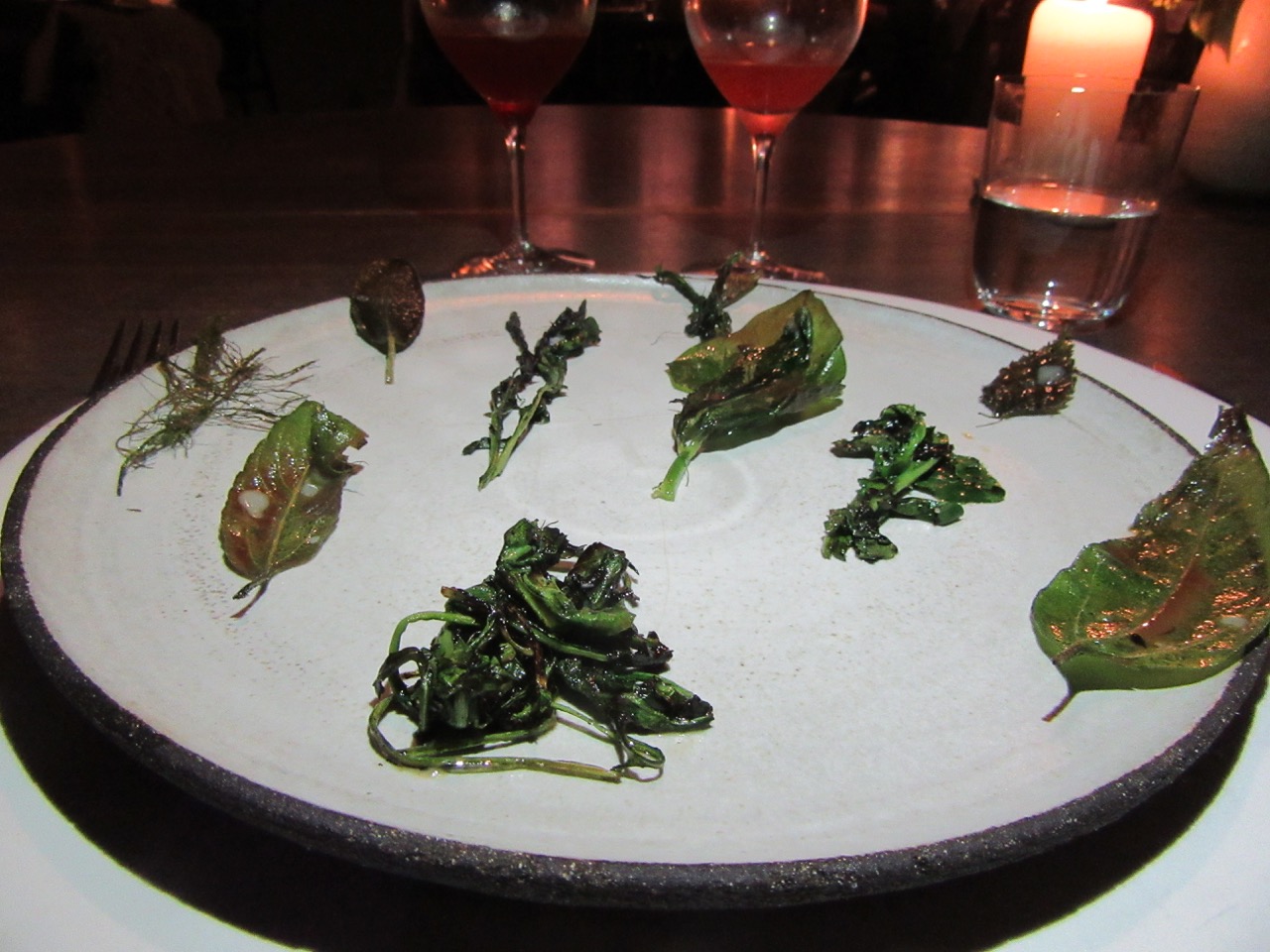 Next dish is a favorite of mine that I have had at Noma a couple of times but in different variations off course. This time in an autumn version where the grilled greens with scallop sauce was accompanied with a bit of horseradish and hereby introducing just a bit of heat. Very delicious.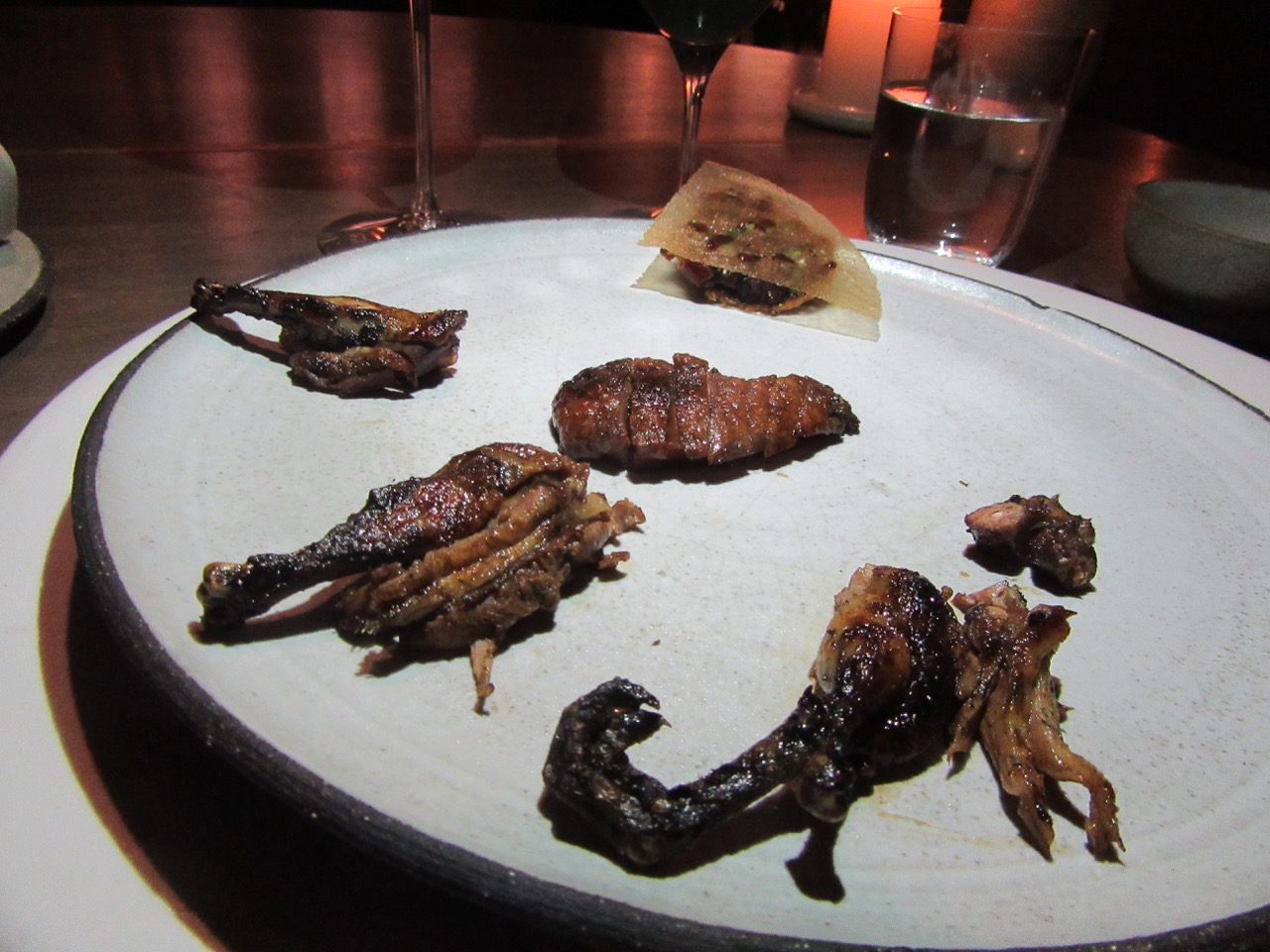 Another "classic" dish that Noma introduced in Japan but further developed in Australia. Teal and this time with a duck tartar with a "chicken skin" on top. I am a sucker for tartar and duck so this dish is a winner. Variations of pickles was a great supplement.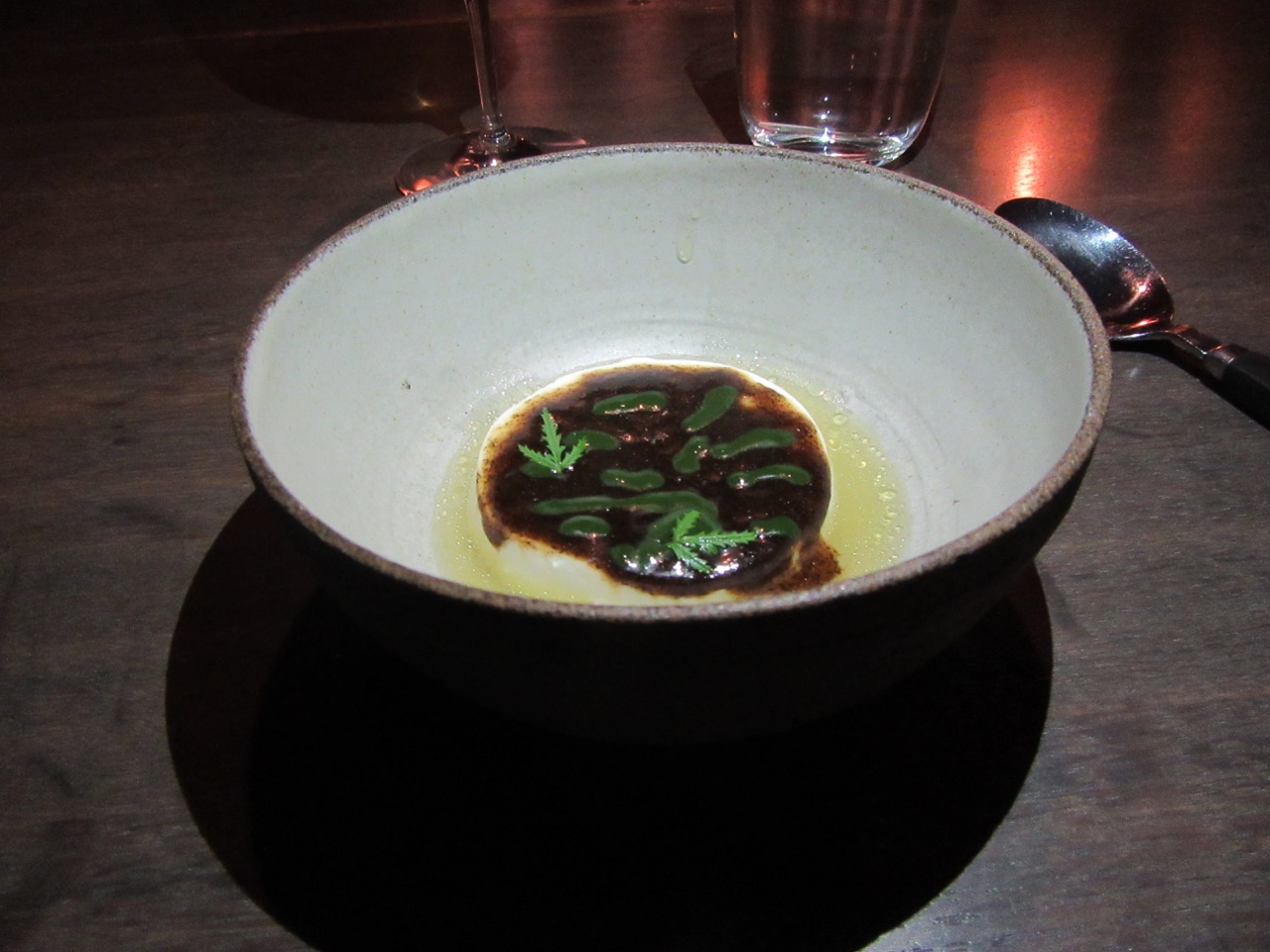 The first dessert blew my mind. Fresh cheese with ants, fennel and sorrel juice. The ants have a powerful and great taste of lemongrass and combined with the fresh sheapmilkcheese it was unlike any other dessert I have ever had. AMAZING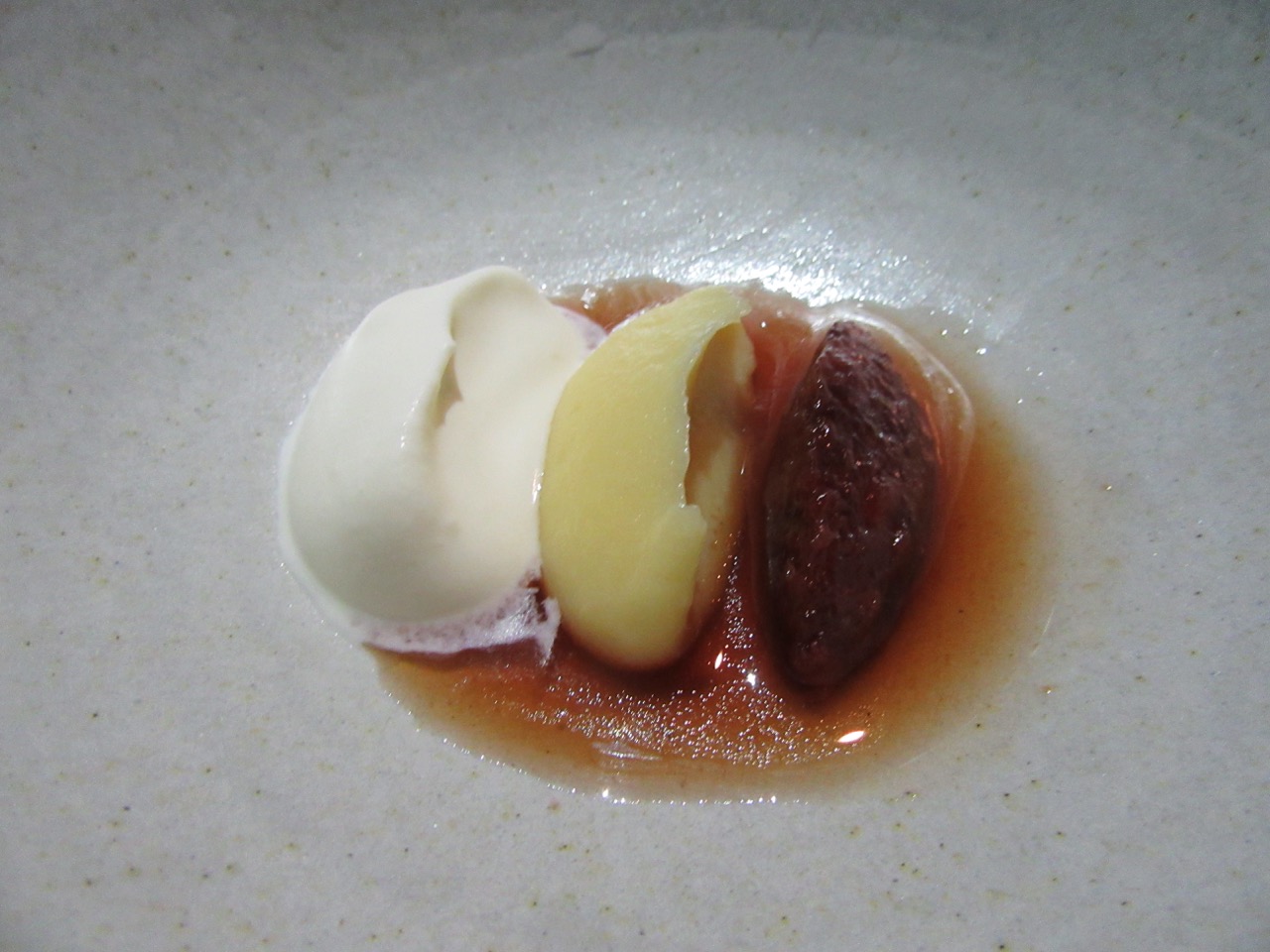 Potatoes and plums. A dish that has never quite been a personal favorite, but then again I am not a fan of marzipan and it does have a strong marzipan flavor.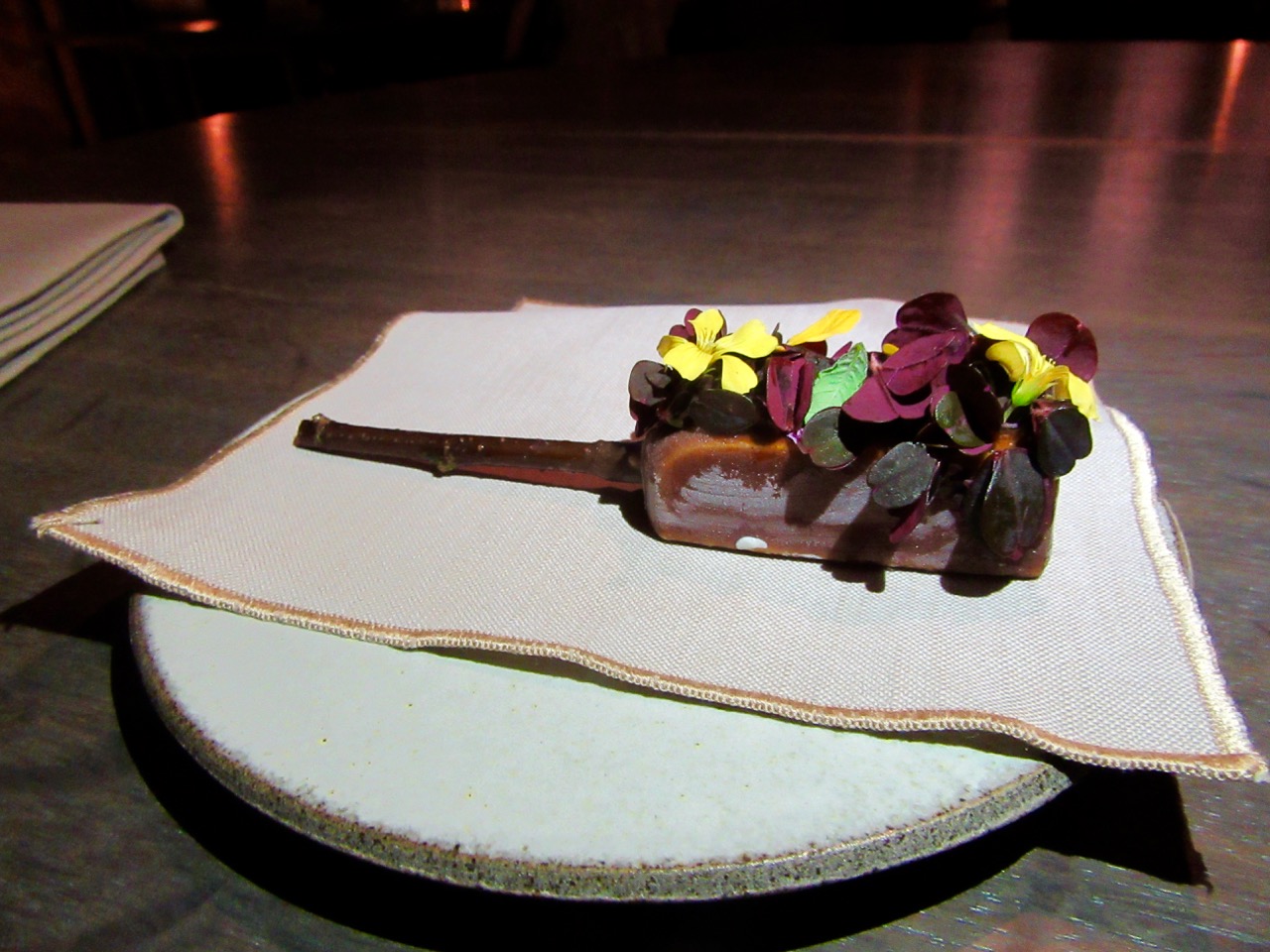 The next dish is just strange but in a very good way. An ice cream made from a tree. Walt ice cream with roasted konini. Very delicious and extremely innovative and humorous.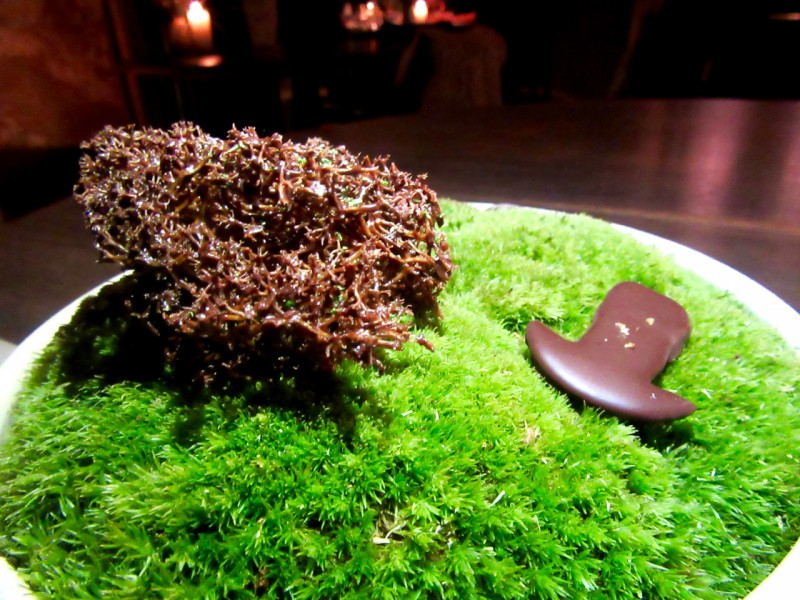 Chocolate covered moss and cep mushrooms. A wonderful way to end the meal and to supplement the coffee.
An evening at Noma had ended. For the first time at Noma I was there alone making it a quite different experience. The food was amazing as always and I was amazed that they had created 17 new dishes since I was there last just 10 months ago. What made this evening special was that I truly felt that I got special treatment from the entire staff and just the "regular" treatment is amazing. From walking in the door everybody and I mean everybody knew that I had been there before (6 times in total) which dishes I had tried and one waiter even apologized that he didn't know my favorite brand of snaps because he is new at Noma. Will I be back? Always. Now I just hope that I can get a table one last time at the restaurant before they move it to the new location.