The newly opened fashion hotel The Audo in Nordhavn Copenhagen has been the home to a couple of pop ups. With Haidan it has found a permanent resident. A resident with their eyes set on a Michelin star.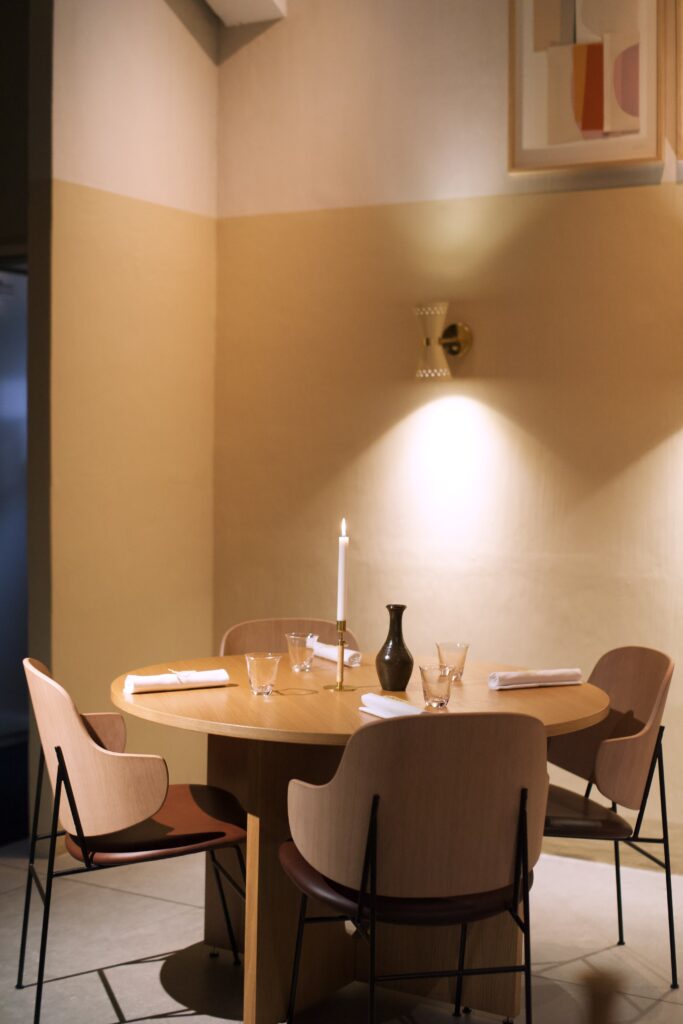 The space is classic Nordic minimalistic in warm coat earth colors. There is plenty of space between the big tables as you would expect at a restaurant at this level.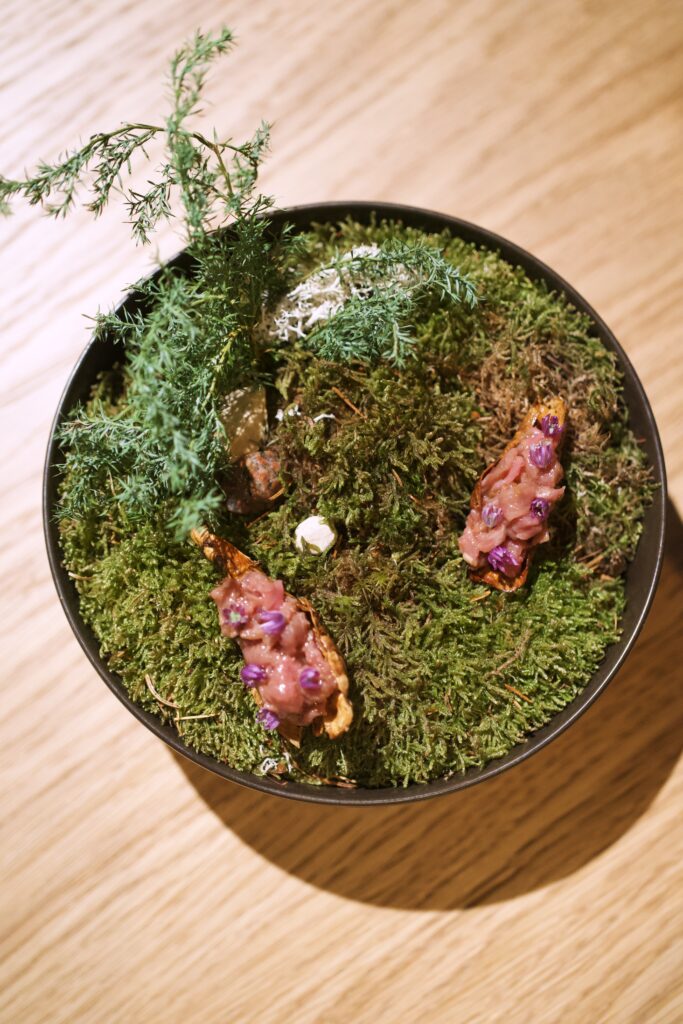 That it has their eyes sat on a Michelin star is obvious as the series of snacks starts to arrive at our table. My favorite of the first round of snacks was  a lamb tartare with a very crispy jerusalem artischoke. Both "the Batman", shiso leaf with Norwegian shrimps and the langostino with nduja tartlet could however still easily be served in a Michelin star restaurant.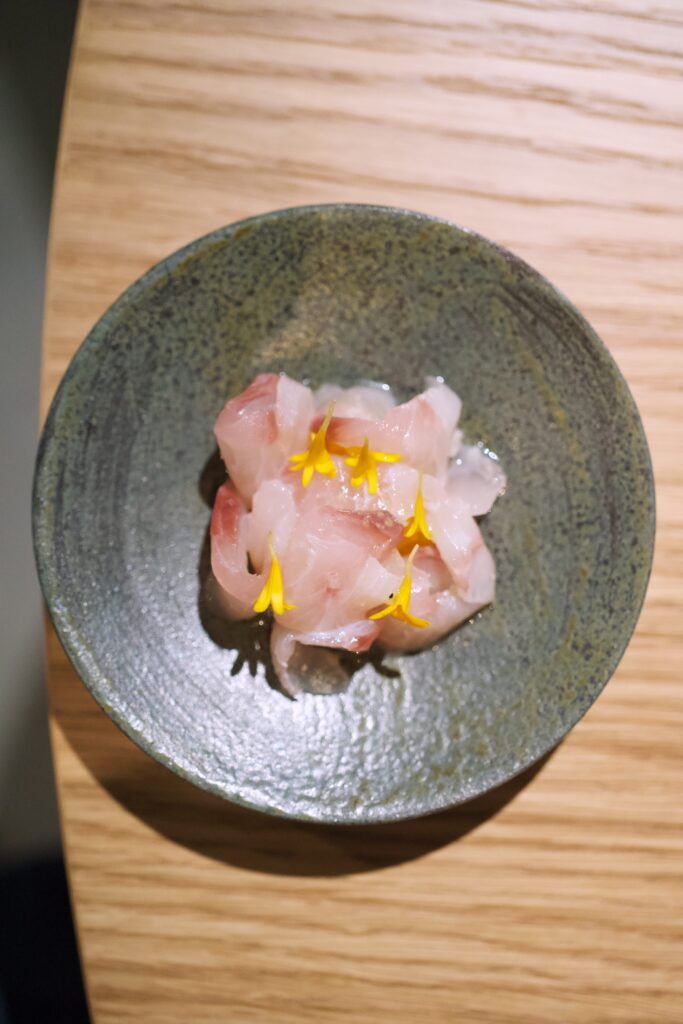 The first part of the menu would be a couple of raw fish servings. The first was a hamachi with a bit of sorrento lemon and Hokkaido pumpkin . The latter two were a very nice way to create a bit of balance and contrast to the soft flavors from the hamachi.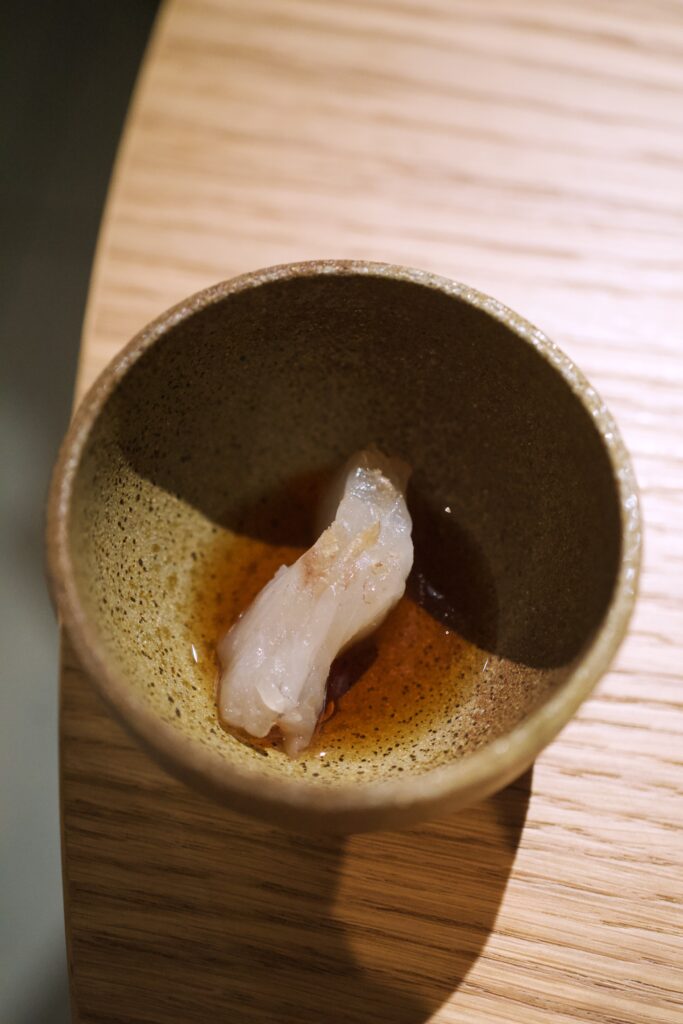 The next raw serving was an aged pike perch which was served with a rich and complex broth with both white soy, chili and katsuobushi. A combination that I loved for its complexity of flavor.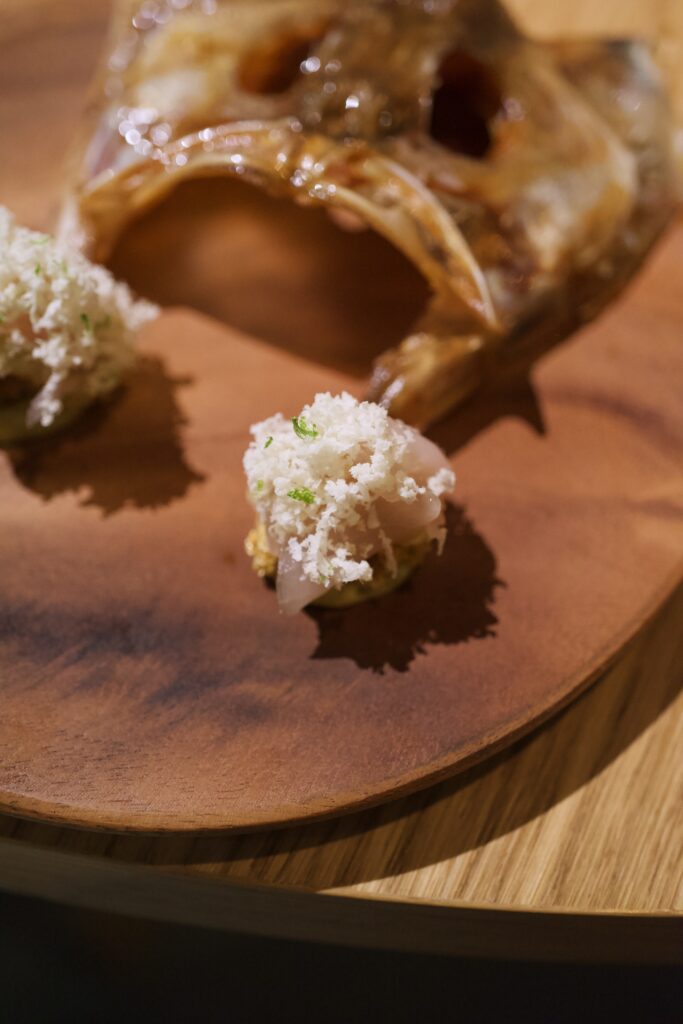 It was now time for a bit of theatrics where a small monkfish snack was served in front of the full fish. Here served raw with horseradish and pistachio. A delicious ejere the horseradish gave just the right amount of heat in a way that it doesn't overpower everything.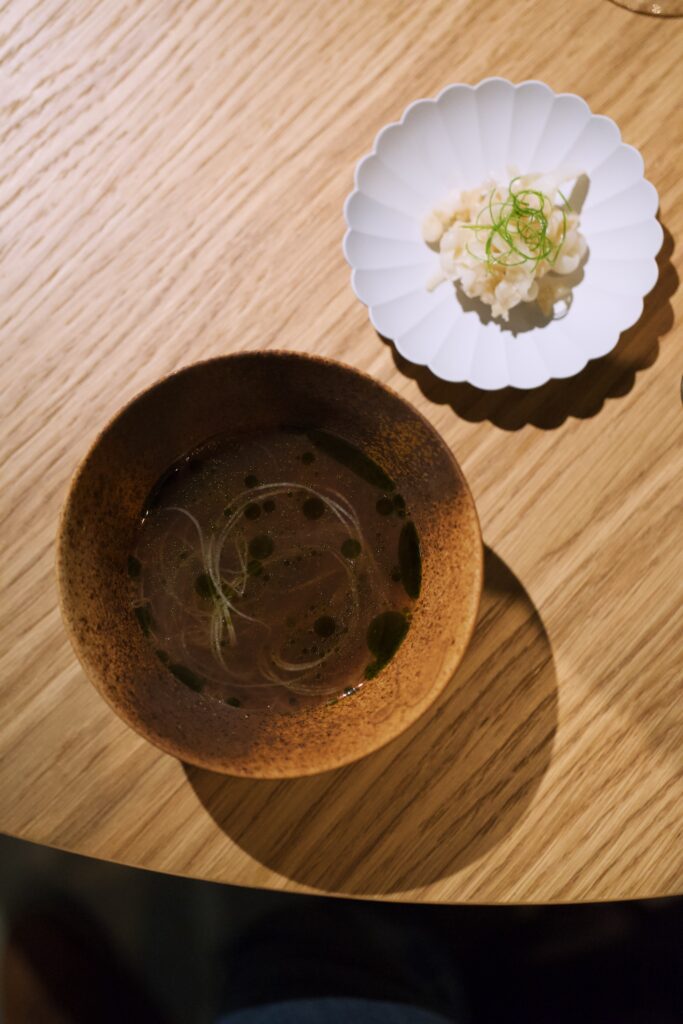 As it is getting a bit cold in Denmark a warm soup is in order. Here it was a super rich broth made from turnip and a bit of seaweed oil for even more depth of flavor. On the side was raw squid which was naturally very delicious when it was dipped in the soup. It was a bowl of pure joy and one of my favorites of the evening.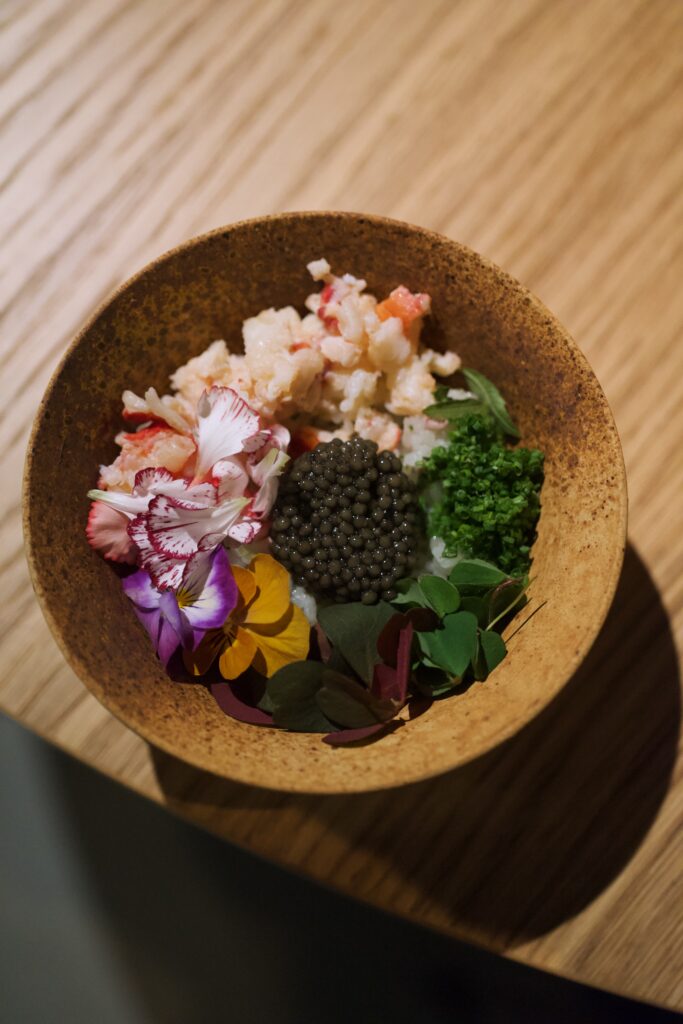 Pure joy was also a good description of the next dish. Rice, lobster, gastro unika caviar, egg yolk and various flowers. Naturally everything was to be mixed so that in each bite you would taste a bit of everything. The contrast to the previous umami rich dishes were great and all the soft flavors complimented each other very well.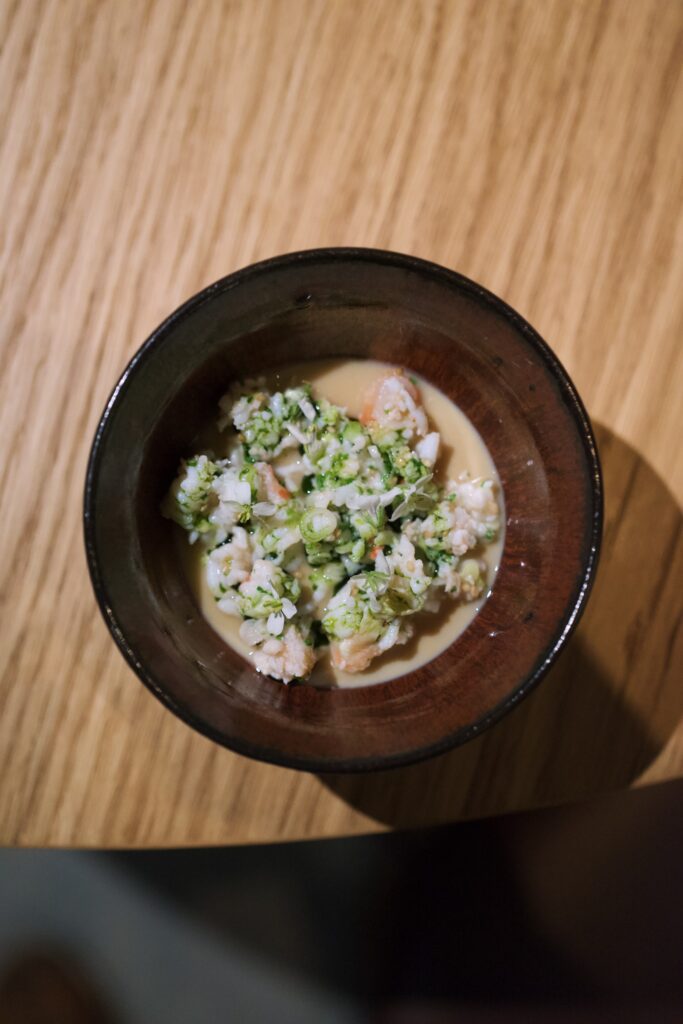 The Japanese egg custard chawanmushi is here there and everywhere at the moment. At Haidan however we would try its Chinese cousin. Here served with king crab and chives. Great soft flavors.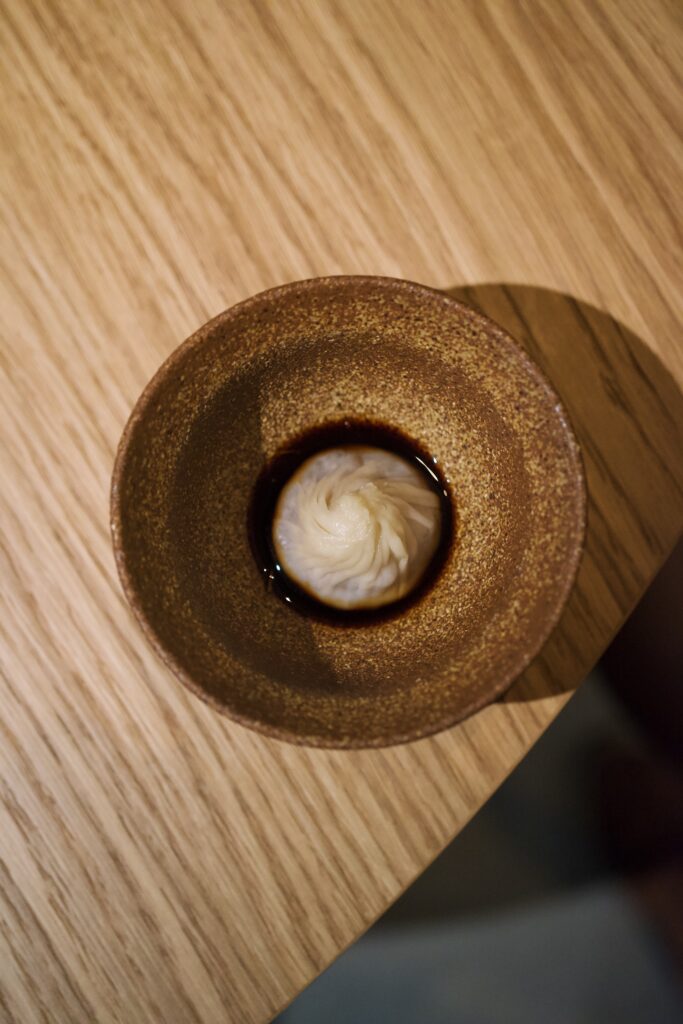 In the classic Chinese dishes we would also find a pork dumpling served in a rich soy like sauce. Simple and delicious.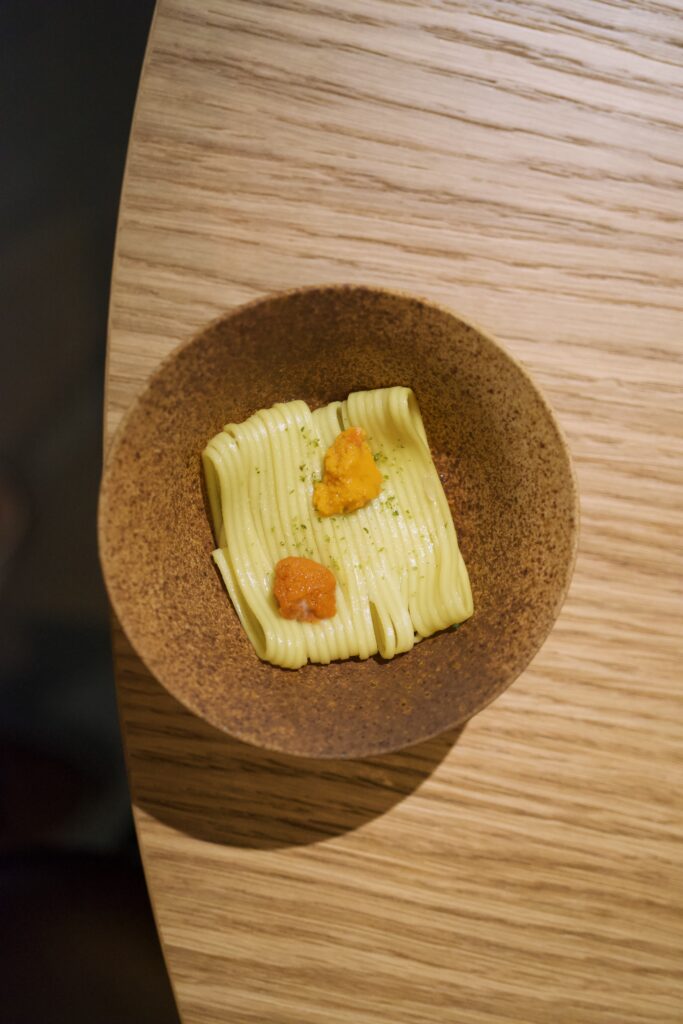 Next up was noodles served with sorrel, peanuts, chili and sea urchin. I really loved the mix of chili and peanuts but I never saw the point of the sea urchin.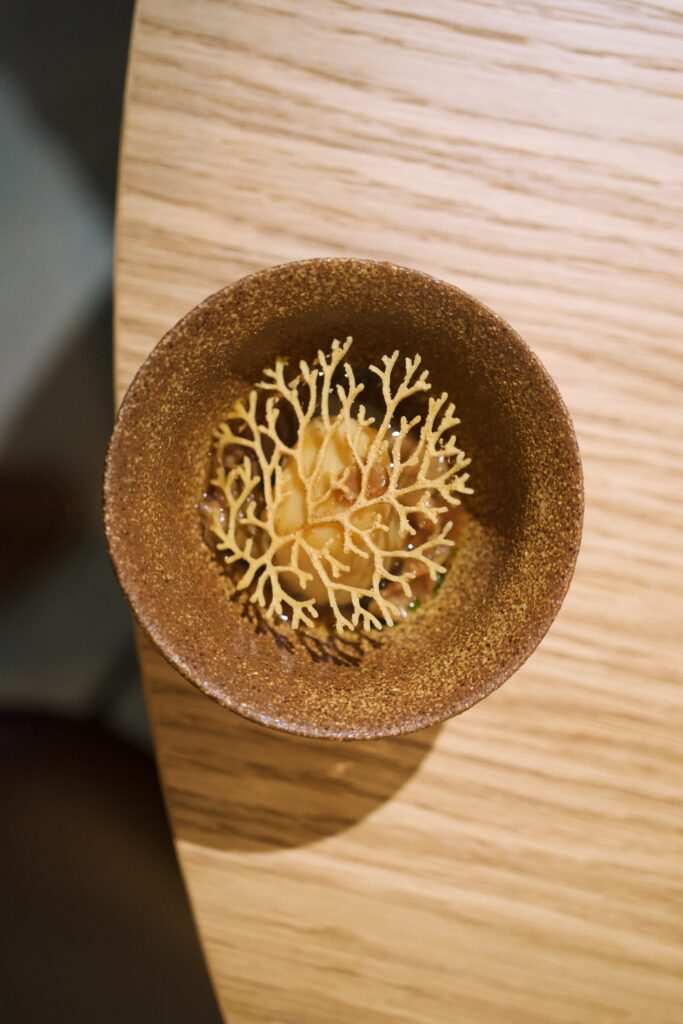 Moving on to a dish using every part of the scallop. A massive Norwegian scallop was served with a rich sauce made from its coral, dill oil and a thin crispy tuile. I really liked the flavors of the dish but at this point they had served a umami rich sauce with soy or soy like elements a number of times so a bit of variation would have been appreciated.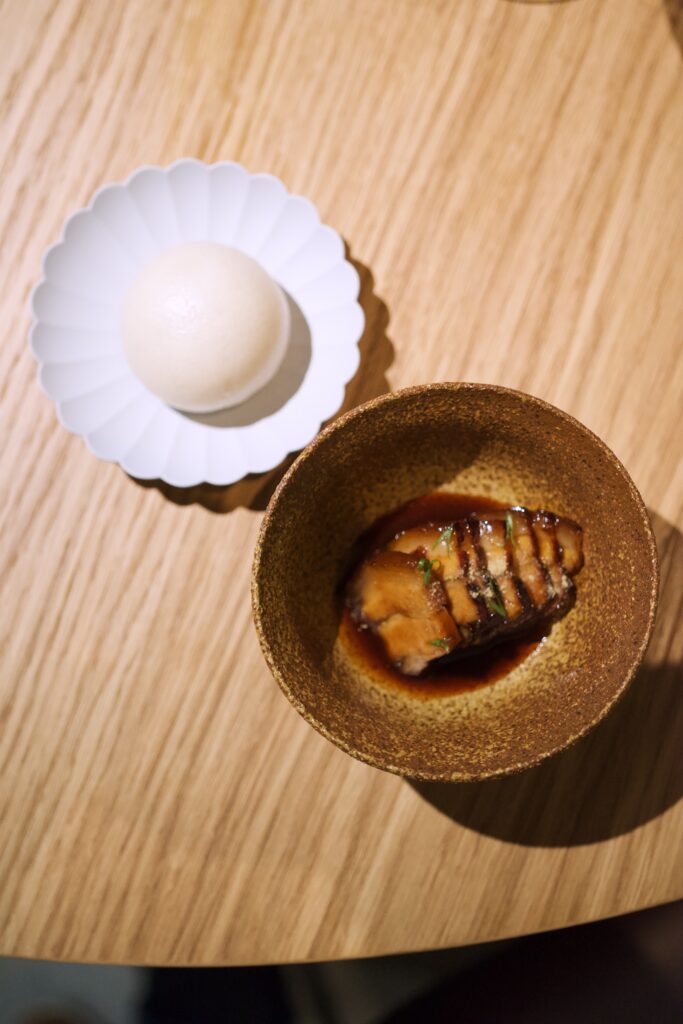 For the only meat dish on the menu was a simple 5 spice cured pork belly. An obvious delicious dish.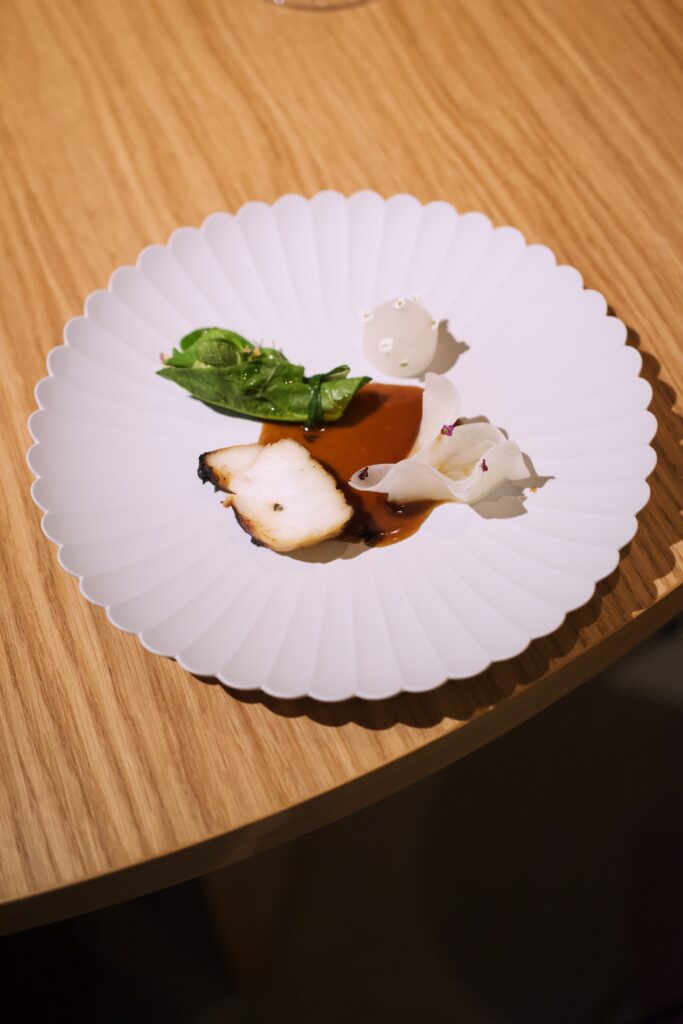 Finishing the savory dishes with a piece of grilled monkfish with another umami rich sauce which this time felt more French inspired than the previous as it was made from the fishbones. Daikons and herbes finished the dish off. Not a complicated dish but it was just delicious.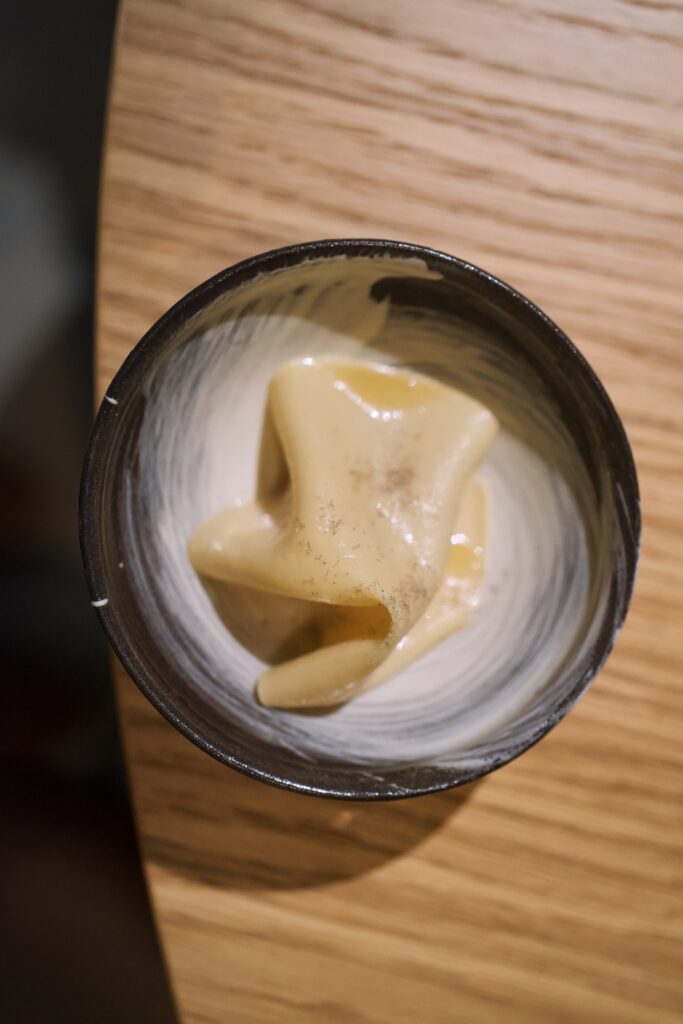 For the first dessert my feeling was that they were trying to be more creative than they needed to be with tofu, lavender and jerusalem artichoke. A creative combination and use of technique but to me the flavors just didn't work.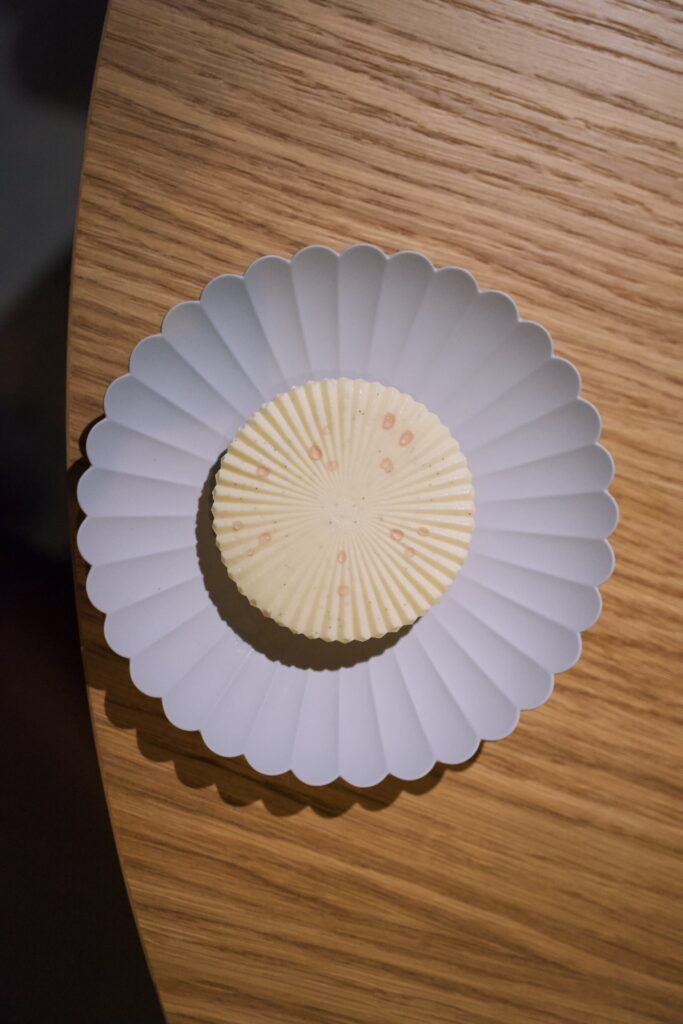 A much simpler and more classic dessert would be the end of our meal and it really worked. A simple vanilla parfait with hibiscus droplets and a biscuit at the bottom. Nice combinations of flavors and textures.
2022 has been a very great year for restaurant openings in Copenhagen. At the beginning of the year we were blessed with Propaganda, Jatak and these last couple of months Gaijin and Juju. Common for all is a clear Asian inspiration. Haidan isn't any different. The main inspiration this time is China though with the classic Nordic minimalist in terms of presentation and product focus.
What makes Haidan stands out is that it is a pure tasting menu of about 12 dishes. With waiters in white gloves, the attention they put towards both service and the food it is clear that the goal is a Michelin star. A goal I am sure they will achieve. The food is very very nice both in terms of flavor and presentation. The rice and lobster dish is a good example of that. Its composition is perfect both looking at its presentation. Mixing everything is always fun as you destroy a small work of art but makes it taste much better as it mixes the flavor like it's suppose to.
In terms of menu composition I would have loved a bit more variation. Fx in the middle of the meal there were 4-5 dishes with a similar soy inspired sauce. This is a minor issue that is easily fixable as it's clear that the chefs know what they are doing. The restaurant is also just a few months old so to be operating at this level already now is impressive. It will definently be interesting to see where they will take Haidan as it is filled with potential just waiting to be released.
Practical information
Location: Copehagen
Head chef: Gabriele Rizzo
Menu: 12 courses tasting menu$200
Website: Haidan.dk