The family of Pablo Rivero has owned Don Julio for more than 20 years. However its fair to say that it is Pablo that in recent years has transformed it into a world class unpretentious neighborhood steakhouse. This transformation is all consuming across every part of the restaurant and it truly comes across as a guest that they have put thought into every aspect of the experience.
The regular experience at Don Julio starts with a bit of waiting outside the restaurant but luckily while waiting they will serve you both sparkling cider and small delicious empeñadas.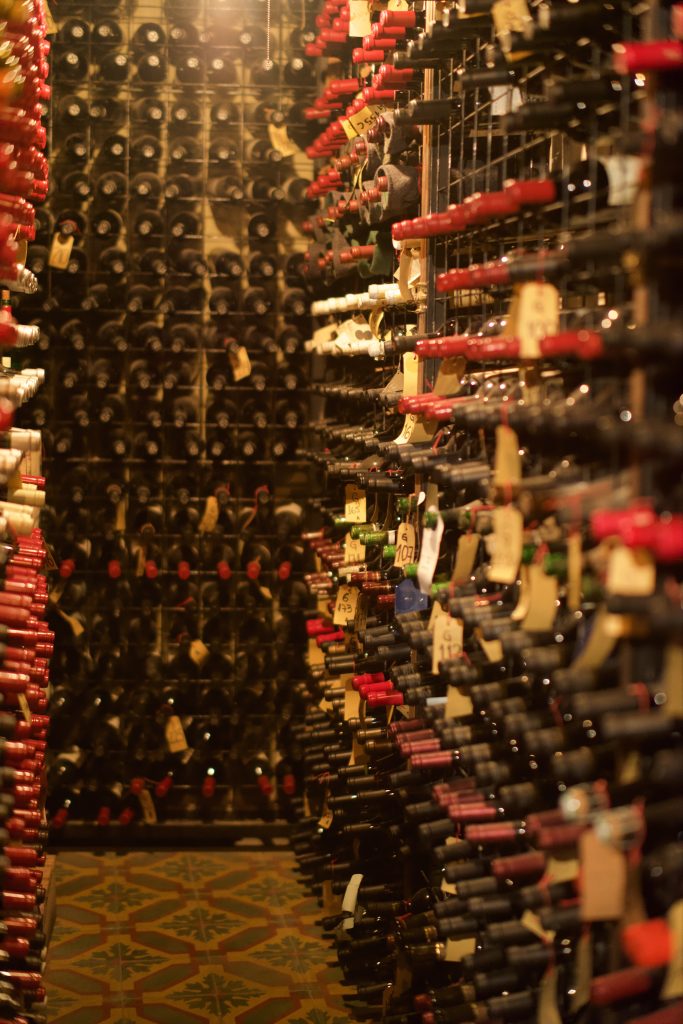 Ours however started in the wine cellar with a small tour and a small tasting of 4 different wines of the different areas of Mendoza. Now that kind of welcome is bound to make you happy and privileged.

Back in the main dining room we would start our dinner. We visited at the height of summer which at Don Julio means tomatoes. The serving was as simple and delicious as would be the rest of the dishes. The tomato was cut in quarters, a bit of olive oil and salt and it was done and without a doubt the best tomato I have ever had and it was one of the reasons that we returned to Don Julio for lunch 2 days after.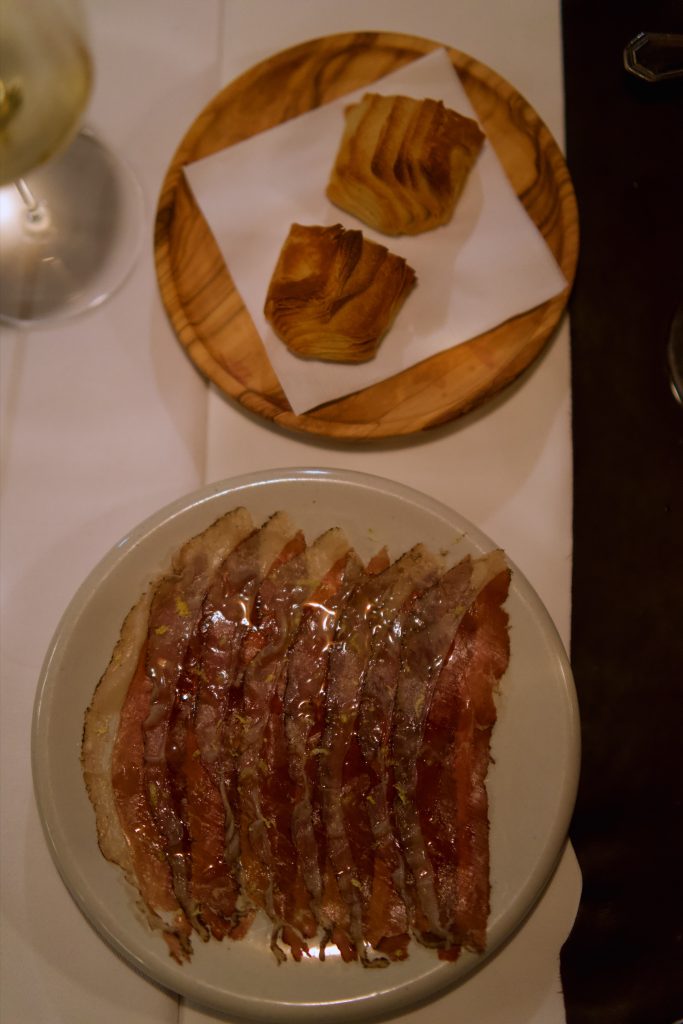 The next dish was a platter of their naturally own developed cured charcuterie. We would have a variety of these through out our stay and each and every one of them would blow us away. Again served simple with a piece of bread and chimichurri. How to bring so much flavor to these is beyond me.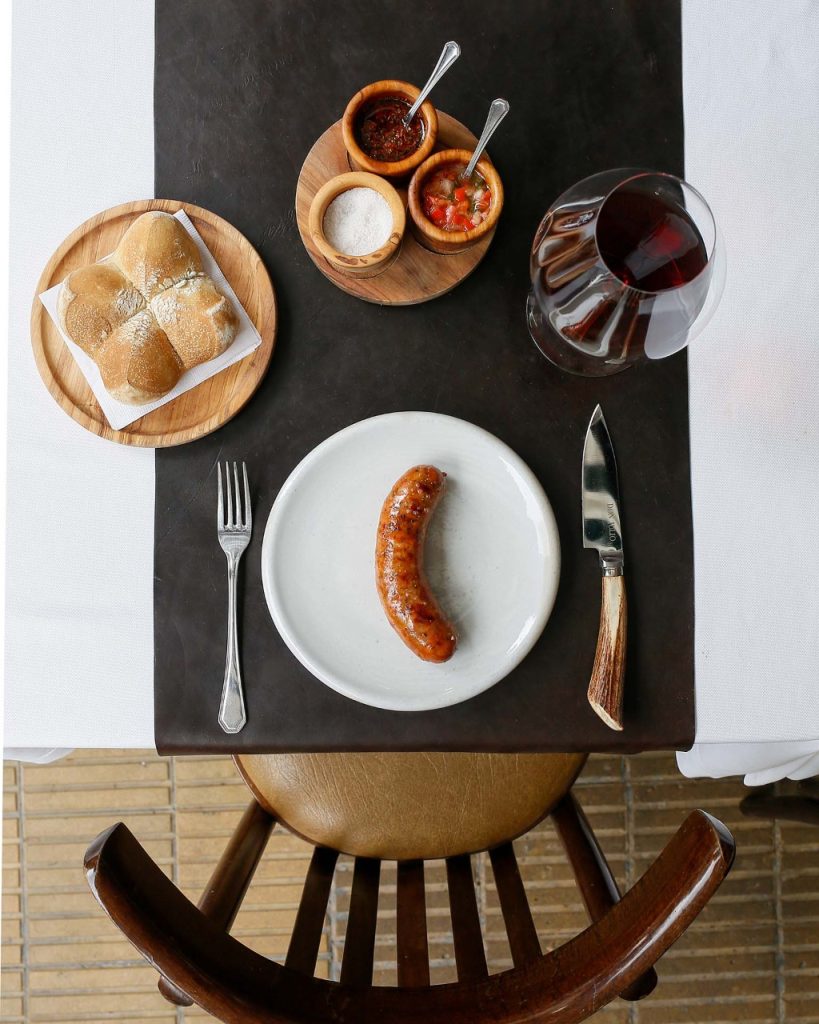 Next up we would find various sausages where naturally again a clear favorite which we also ordered on our second visit was the pork and dried tomato sausage. The umami and sweetness that it brought was simply just amazing.
Over our two visits we would try 4 different cuts of meat. Each and everyone of them had the most pure taste of meat I have ever tried. As I wrote initially the cow are carefully selected: Angus, castrated male and between 2.5-3 years old having had a great life where they each day are moved to a new place for having optimal feeding conditions. The meat is cured for about 30 days to avoid drying to much as well as changing the flavor of the meat and why would you. Seasoning is simple, salt. Neither sauce or anything else is put on the meat to allow it to present itself exactly like it is. Still the meat is the most tasty and delicious meat I have ever tried and possibly will try. As for the sides we went for lots of vegetables, again tomatoes, zucchini and eggplant all giving nice balance to the meat.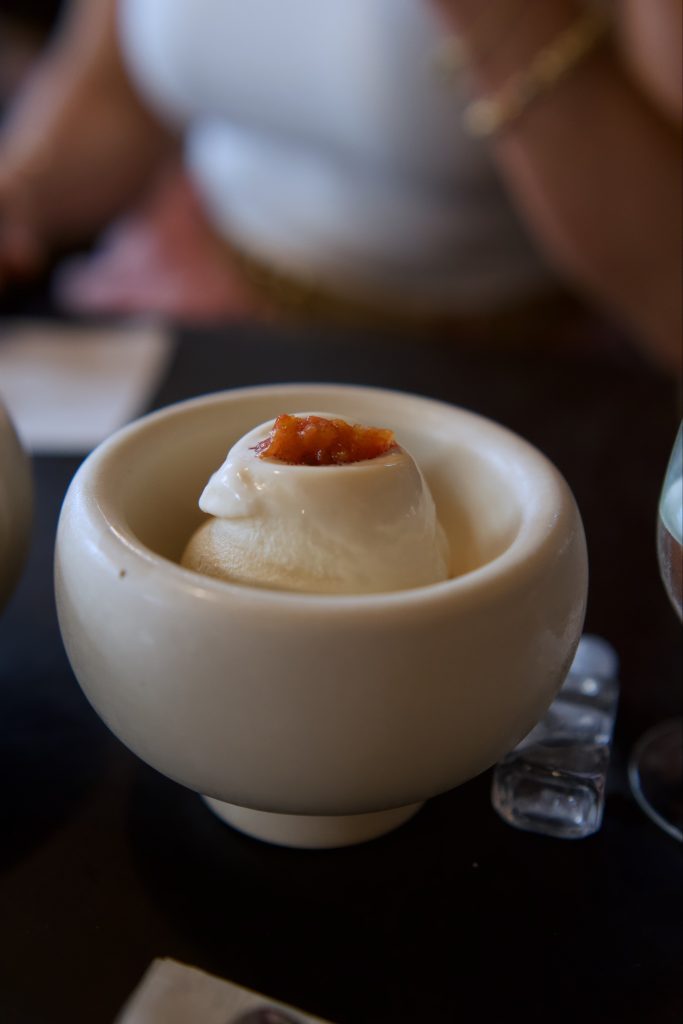 As for desserts they are again a no thrills kind of desserts. The best vanilla ice-cream served with a tomato marmalade. I have no idea how such a simple combination could be so good but it truly was.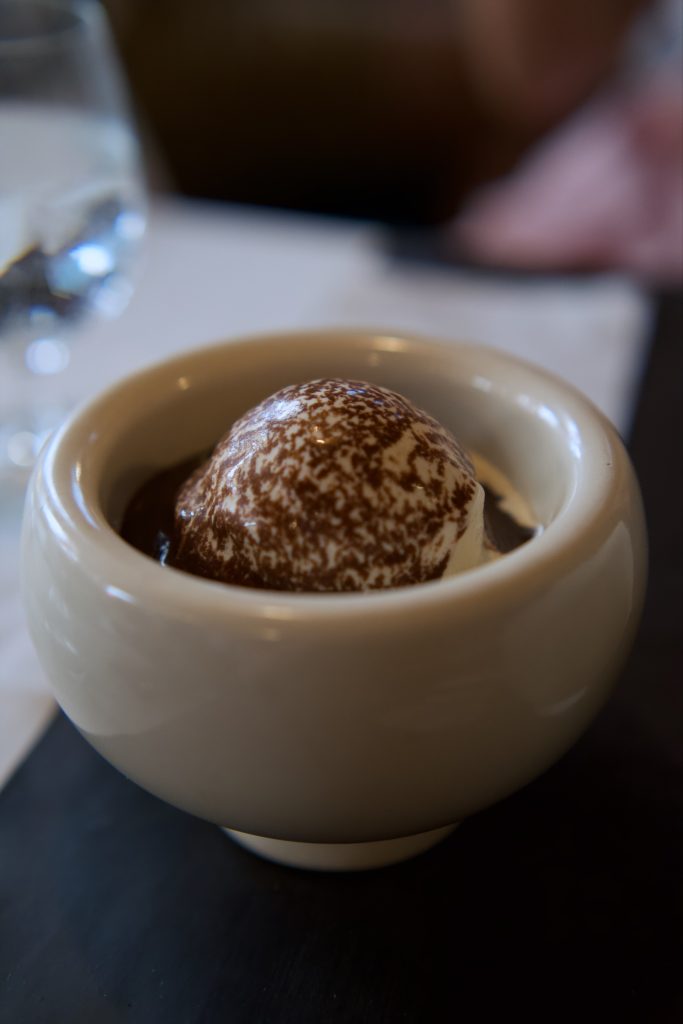 Delicious is also the best way to describe the vanilla ice-cream with chocolate sauce. By changing just one condiment the experience of the ice-cream changes completely.

As you may have guessed we got a very good service and experience in general which also translates into some truely outstanding wines. Their wine cellar holds more than 3000 different wines from all corners of Argentina and in all ages. As it is a steakhouse it naturally holds a fair amount of heavy red wines, but that doesn't mean only heavy reds. A Rutini traminer from 2000 was my wife's favorite and plainly spokes the wines were simple astonishing end to end. Their ability to find and pair natural wines to the menu also gives a nice change to the rythm of the pairing, but naturally the true gems lie in their older classic Argentinians wines that otherwise never leave Argentina.
The outstanding wine list just one of the many changes Pablo has made, but the most important one is where and how they source their meat. Besides the obvious benefit in flavoring the way the cattle are moved daily to new areas have a huge impact environmental impact which allow you to eat your steak in good conscious.
Pablo also tries to lift the entire community Lastly their are also trying to lift the entire community of Palermo for the good of the neighborhood by urban gardens, a butcher with accesible prices and generally biking the neighborhood as a gastronomic community.
I think it's pretty obvious that I absolute loved the restaurant. I love that it's a place where a family can go with their kids for a quick meal while I at the same time can enjoy a long tasting menu with old wines all poured in Zalto glasses, that it is still decorated like a neighborhood restaurant that is looking neither old or cheap but just welcoming, I love that even though it's busy you will still enjoy your self outside with a glass of cider and an empanada and lastly you have to love it for Pablo. A visionary owner who understands what it's required to run a restaurant at that level while still being humble and wants to lift the well-being of his entire neighborhood and makes you feel welcome as a guest.
website : https://www.parrilladonjulio.com/
price : about $40 for two
menu: a la. Arte only