Ever since Popl opened their doors they have been famous for the incredible delicious but also classic cheeseburger. About 6 months ago Toni Toivanen started as new head chef at Popl. With a background at Noma where he was an important part of the test kitchen it's safe to say that his creative skills are on point. 
Now he flexes those creative muscles at Popl and in a very big way. This review covers multiple visits over the spring period and does therefore not necessarily reflect the current menu.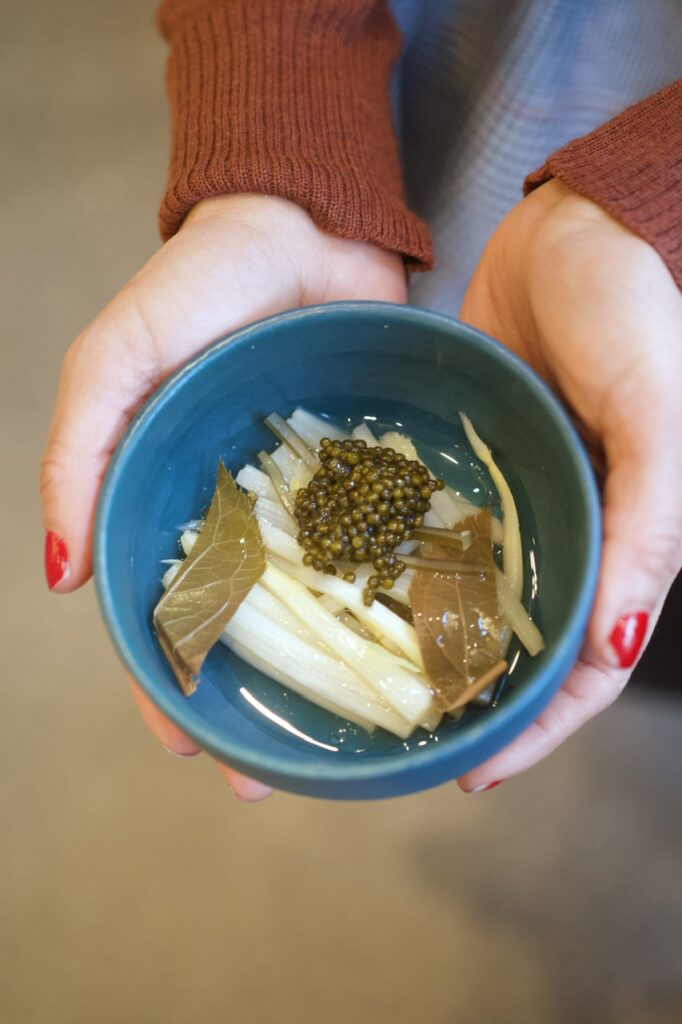 With it being spring in Denmark white asparagus are a must on the menu. Here cooked in a kelp broth served with preserved sakura leaves, pine salt, cep oil and caviar. The description of this dish, the flavor and the presentation is something that you would expect at a Michelin star restaurant, and probably not one with just one star, before you would think of a burger place. It was every bit as delicious as you would expect.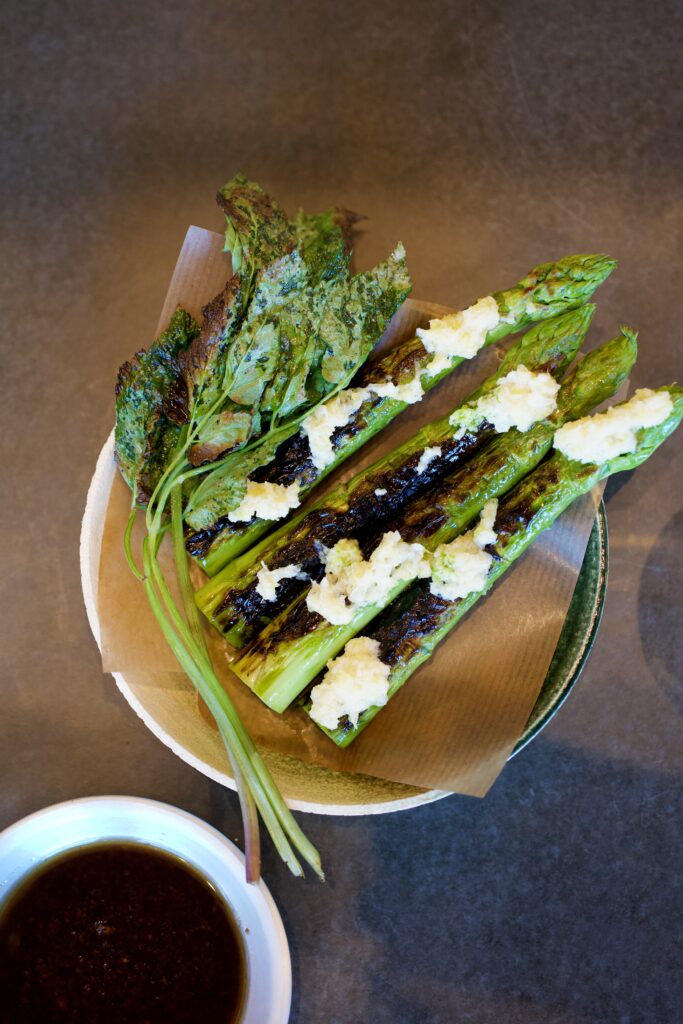 From white to green asparagus served with horseradish and dipping made from the fat drippings you get when the meat is cooked for the burger. I have no idea how it is made because it is not just the fat but it holds so much flavor and is a perfect compliment to the grilled asparagus.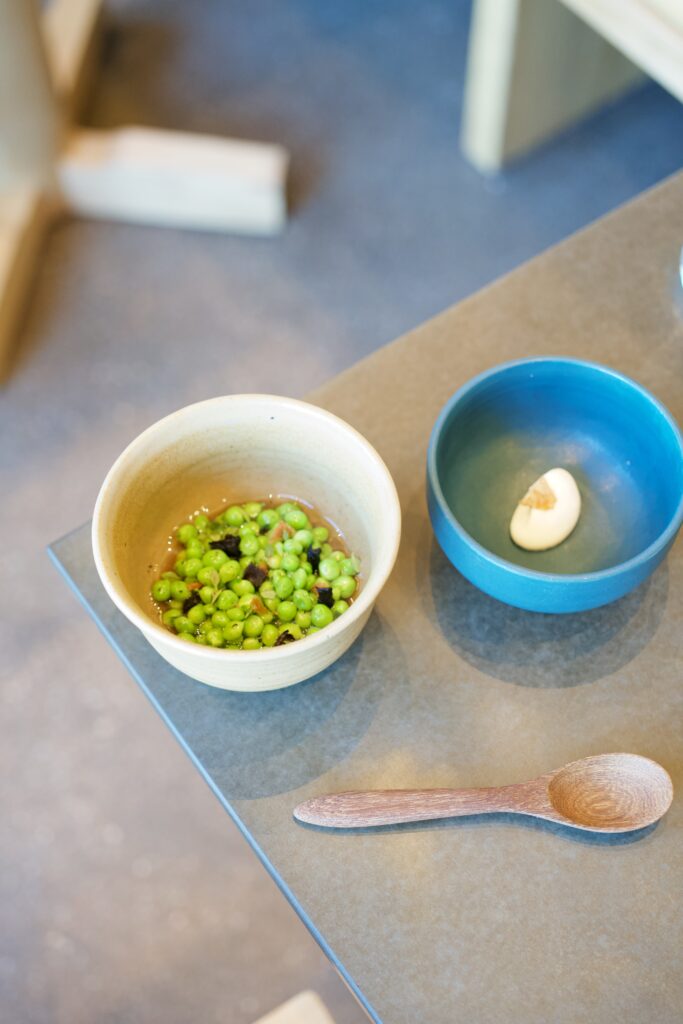 I have a thing for green peas. It brings me back to eating fresh peas in the fields of my grandparents farm in the summer sun so whenever I get a dish with peas that is done well it takes me right back to a very happy place. This next dish does exactly that. The peas are cooked in a jasmin tea and served with a series of different ferments to give it that umami kick and complex flavor profile. A dish that you can only love.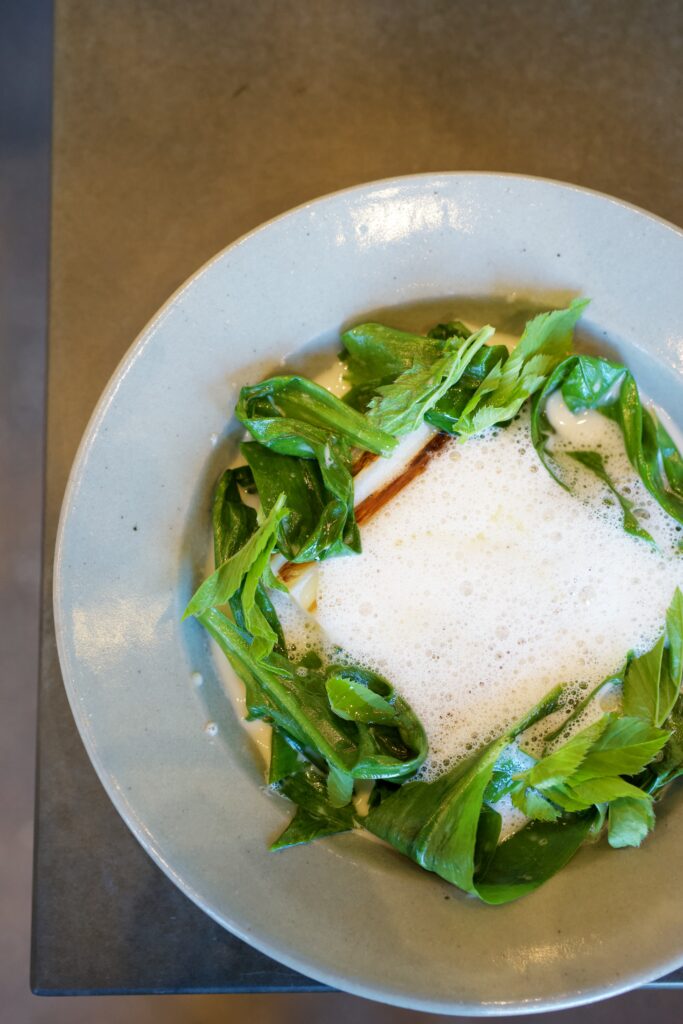 It seems that Toni tries to constantly change the menu with variations of the seasonal dishes so just 3 weeks after he created the first white asparagus dish me made a new one. This time grilled on one side and served with sorrel and "fun stuff" which covers multiple different ferments. Again the flavor profile was simply just insane.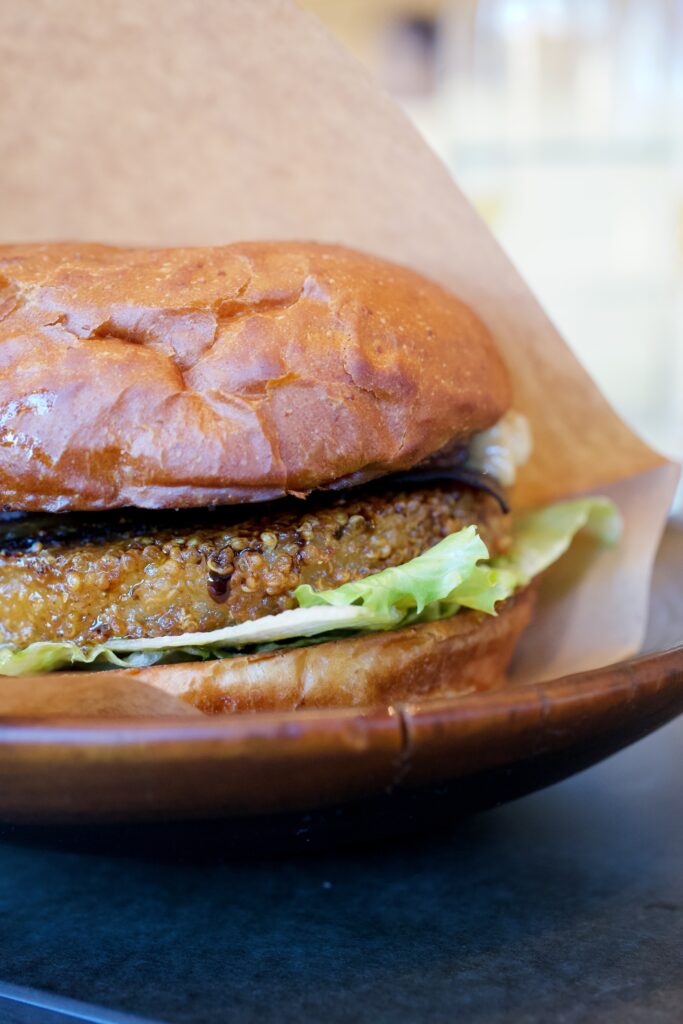 One of the things that put Popl on the map to begin with was their vegetarian burger made of a quinoa temp. I am here to tell you that the new version of that is absolutely delicious. The burger patty now has a much more crispy texture and a "cep cheese" provides an insane umami element to it. This is not only the best vegetarian burger I have ever had but the best BURGER I have ever had.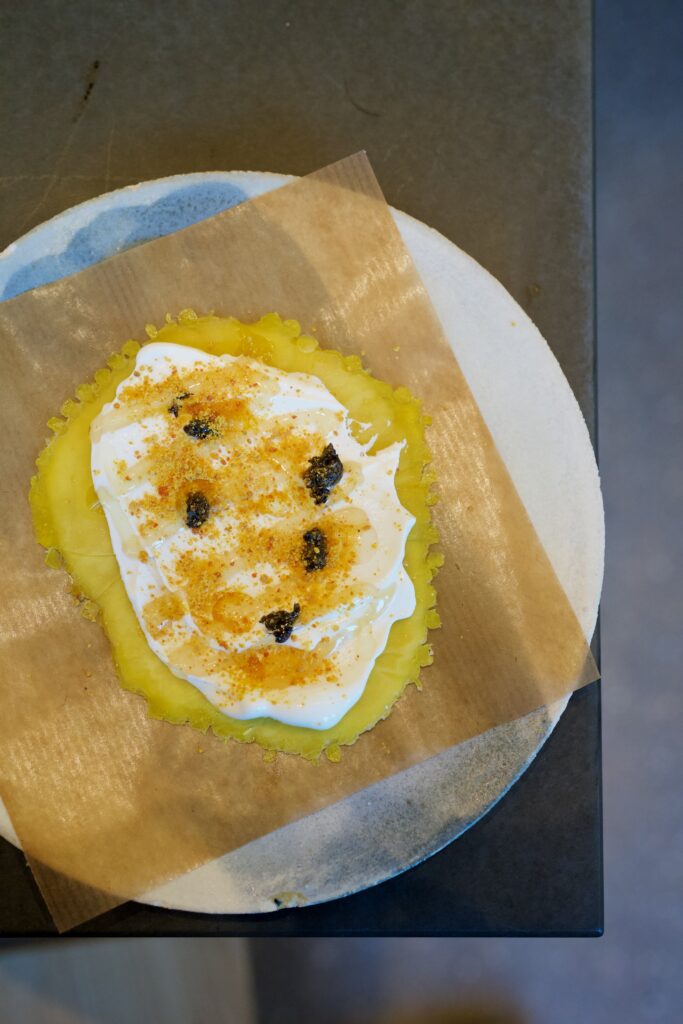 Naturally the creativity extents to the desserts. A mochi with saffron, bee pollen, milk soft serve and honey. The flavor balance was very good between the fragance of the pollen and saffron. Again simply a delicious dessert.
I did a bit of counting and it seems that I have been to Popl 5 times in 5 months. That I think has only happened for one other restaurant which was Barr opened which I think says everything about how much I love Popl. It's a restaurant that you can use for many different occasion. You can go on a Friday evening for a full tasting menu, you can go with your kids and they can have the kids menu and you have a proper meal or you simply just go to have a burger while in a hurry. I love the combination of that and the energy that it creates in the dining room. A energy that is uncommon to Denmark but common to Spain where several restaurants seems to be able combine finedining with bistro feel. I also love that it seems that everybody forgot to tell Toni that he now works at a "burger restaurant" and not a 3 Michelin star restaurant. The attention to detail is the same and that goes for both the burgers as well as the tasting menu items. With his constant creative energy a lot of new dishes are hitting the menu often so going back again and again and again will not get boring.