My wife and I celebrated our 3 years wedding anniversary at Arca which proved to be a very good decision. Head chef José Luis Hinostroza as many others Mexican chefs gained experience in gourmet restaurants such as Alinea, El Celler de Can Roca and finished at at Noma and took part of the pop up in Tulum 4 years ago. After this it was clear to him that he was ready and eager to return to Mexico to do his own thing.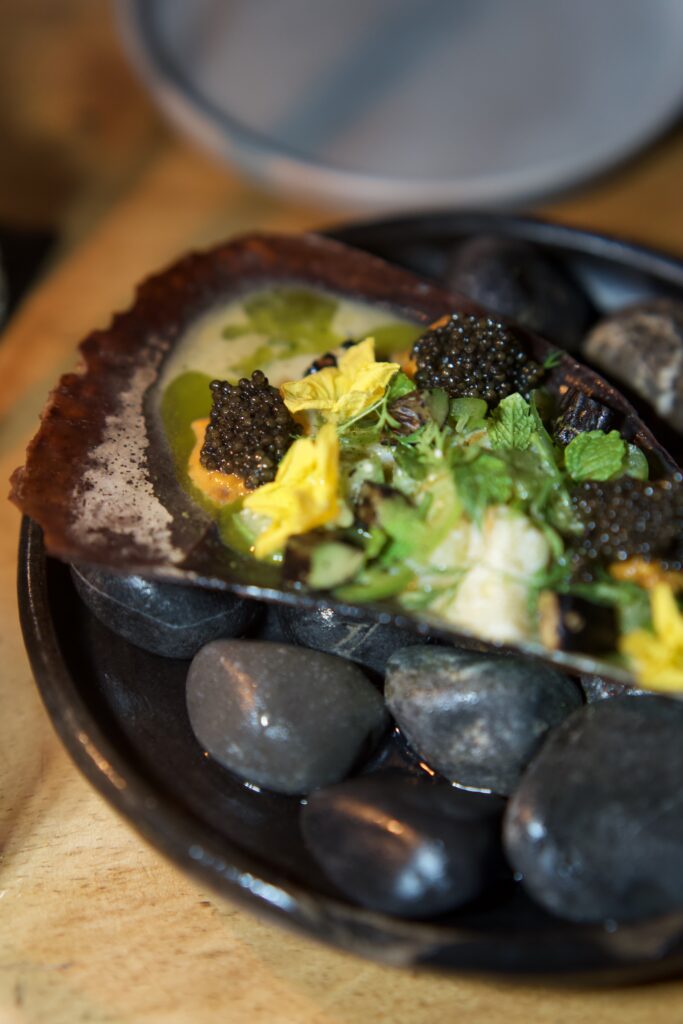 As many other restaurants in Tulum its an open "jungle restaurant" with a semi party vibe instead of the formal table cloth and a long wine list which I would happily substitute for a equally long cocktail list filled with Mezcal and Tequila. At the beginning of the meal my wife asked me whether or not it was Michelin style restaurant to which I answered I think so, just a Michelin star restaurant in Tulum not Paris.
Getting that first bite or even just looking at the first dish as it arrived to our table it was clear that yes it definitely was going to be a Michelin star meal. A scallop "crude/ceviche" topped of with uni and caviar is instantly impressive. Served in a monstrous big clam with lemongrass, tomatillo, grilled avocado, basil, coconut salsa verde sapphire and lots of other insanely refreshing herbs some of these fermented just to add more layers to this very delicious dish. The last time I wrote that I preferred a Mexican ceviche to a Peruvian one some people called me … but I really do. The flavor profile is much less acidic in your face and more about soft fruity acidity and topping it off with caviar was just amazing for balance.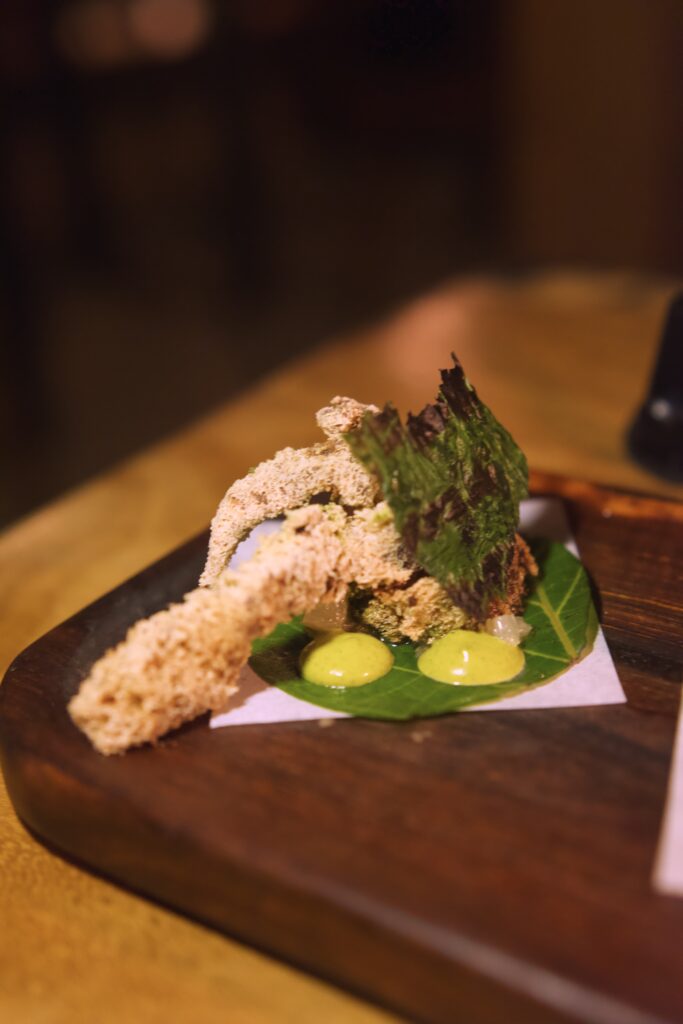 Following this a soft shell tempura crab with hoja santa in two textures grilled and emulsified with a pickled habanero salsa. A dish that is naturally hard to eat without making a big mess but equally delicious. I loved how the acidity balanced the fattiness even though it wasn't that much from the tempura. Already at this point it was clear that Jose in his cooking is looking for using the classic main ingredients in Mexican cuisines and combining them in completely new ways and not being afraid of new flavor profiles and using his European training to highlight Mexican produce and dishes to new levels.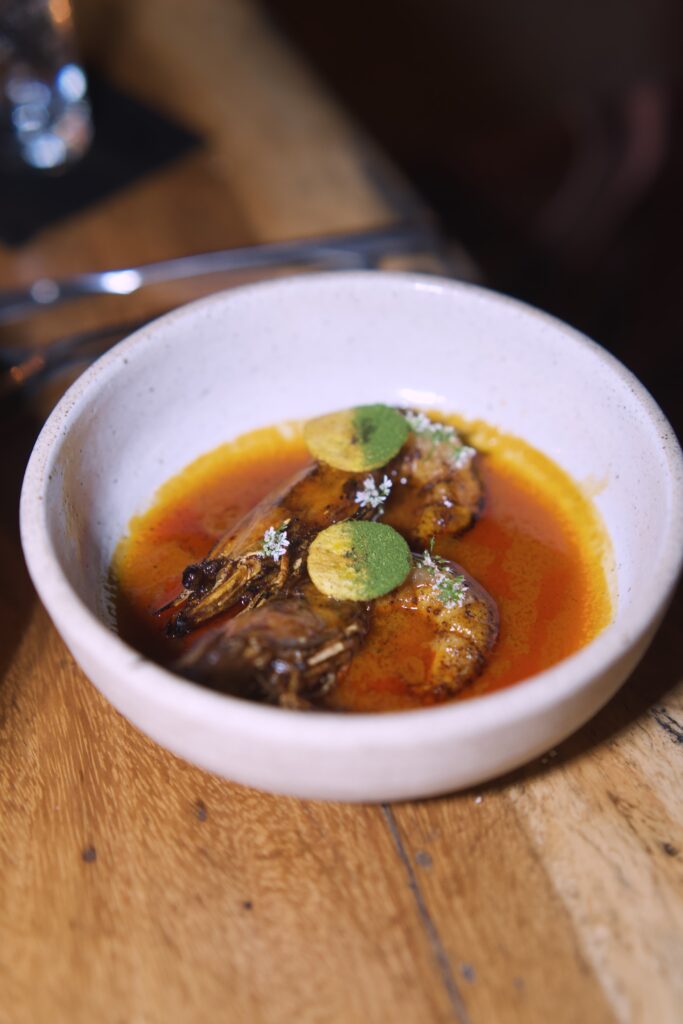 As a curtesy from the kitchen we would get one of the best dishes I have ever had. Two prawns humbly looking up to us on a bed of of the most most delicious sauce I have ever had. The description on the menu says that the sauce is made with plantain vinaigrette, green grosella and chili apple. Eating it I thought of mole not in flavor but in how it is build. 100 ingredients that when combined is not about tasting individual components, but how when combined creates something thoroughly "black box magic" that can be hard to describe. So let's just leave it at that. Is was magic sauce perfectly balance with brand new flavors. Jose I bow my head.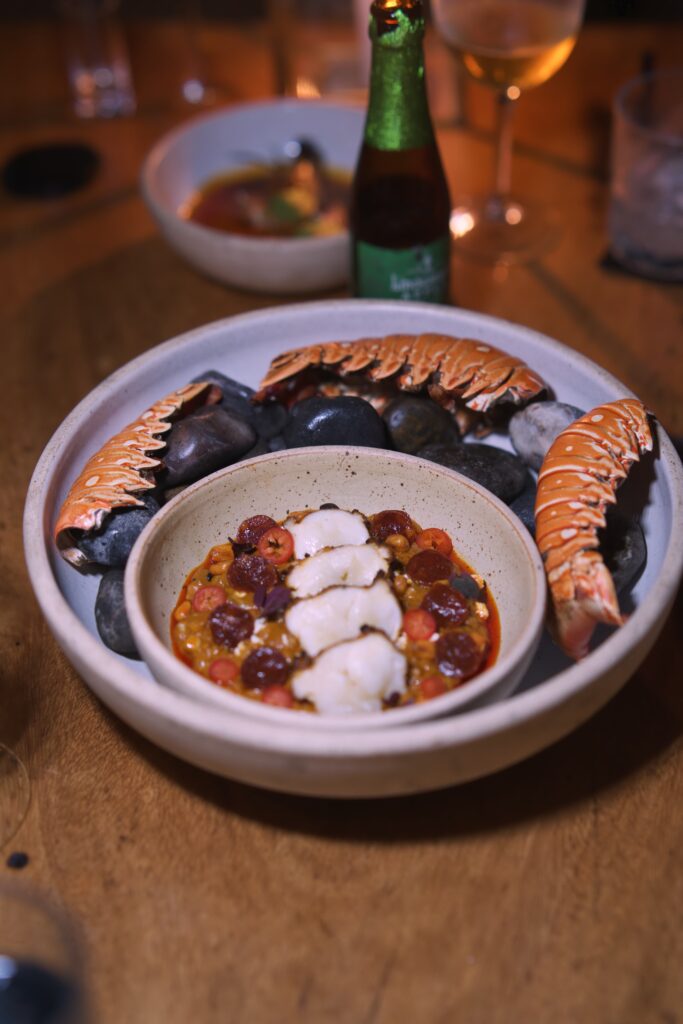 Luckily following this magic was a lobster esquites served with grilled corn, spices chorizo, fried capers, a bit of chipata cheese and off course various chilies. Another amazing dish where I especially loved the crunchy textures from the corn as opposite to the rice that you would usually get in this kind of dish. I loved the spicy flavor profile but not dominated by chili but the chorizo. Truly delicious.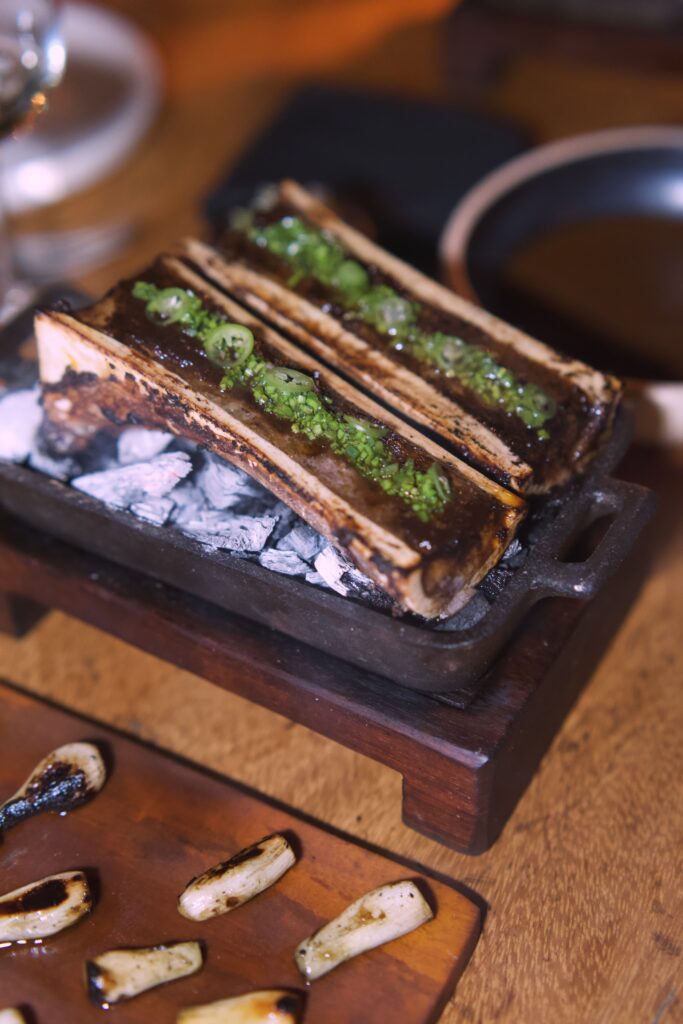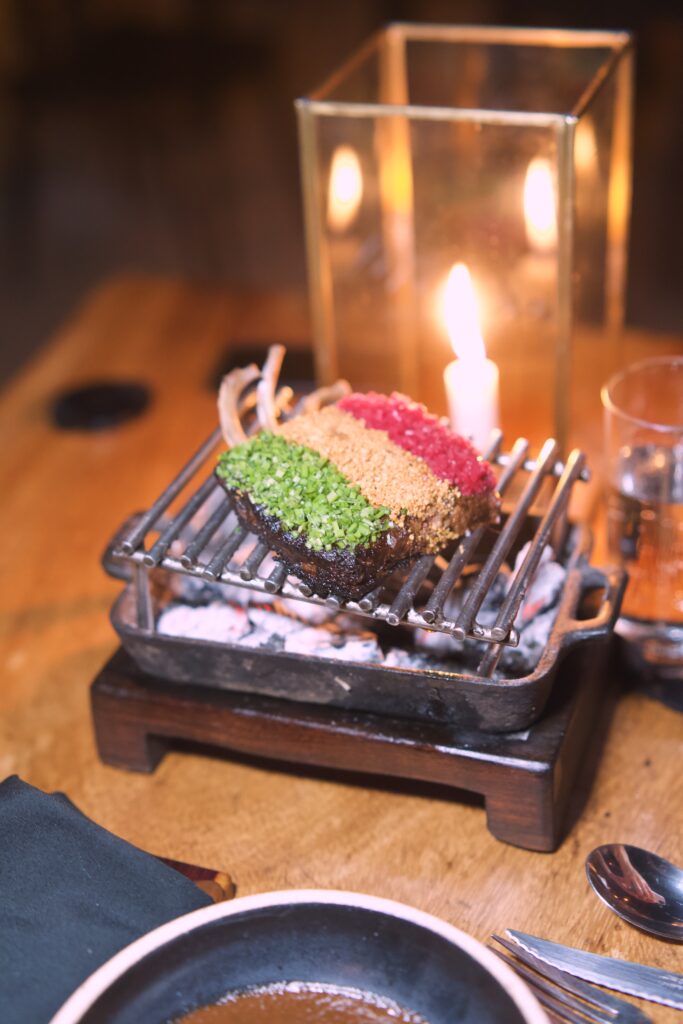 Now I have to say that at this point we were pretty full but seeing a rack of deer ribs and two very large bone marrows I got more appetite. This was probably the most classic dish on the menu but it is still pretty far away from classic Mexican cuisine. Build your own taco so to say. Roasted spring onions, sweet fatty bone marrow and the juicy juicy deer meat with its three different colors just looks inviting. I imagine a very popular dish on the menu and it was truly delicious especially the tortillas were probably the best we have had, a bit thicker than normal and just amazing corn flavor, but at the end of the day it was not as delicious as the innovative dishes initially.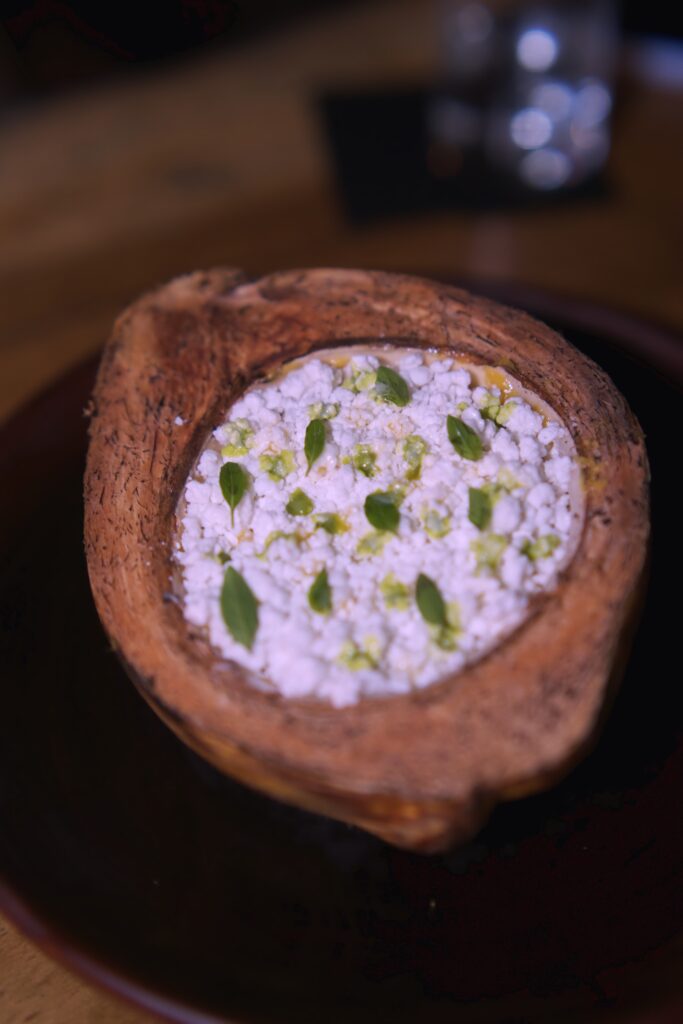 We finished with two desserts. The first was a jackfruit custard with mango, coconut and basil oil. Lots of different textures and beautifully presented in a coconut cut in half. At this point it was exactly what we needed. Super refreshing and delicious flavors with great use of textures as well.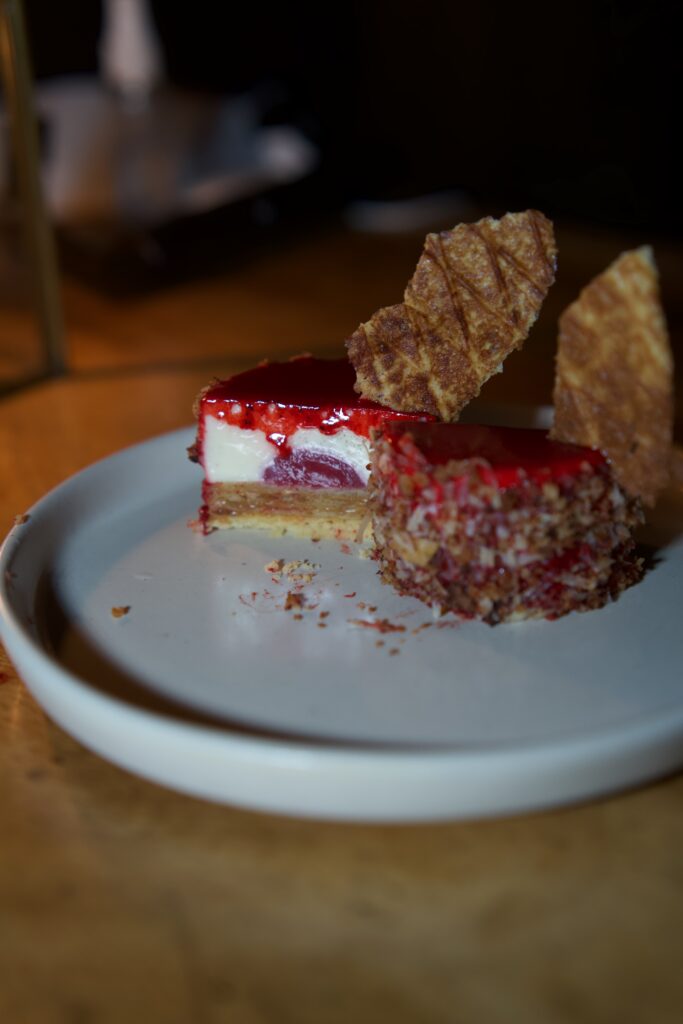 The other dessert was their version of a cheesecake only much lighter than normal. The attention to detail was yet again proven when chef Jose cut the cake with a burning hot knife leaving a perfect cut showcasing the cake perfect.
There are a lot of Mexican gourmet restaurant with a relaxed down to earth feel and this is without a doubt my favorite, and not just in Mexico. Arca is a Mexican restaurant where the vibe is an essential part of the place and reinventing Mexican food in a casual setting. It is therefore also obvious that Arca is the best restaurant in Tulum (yes I haven't tried them all but I am still pretty confident in my conclusion) and I would easily recommend anybody taking the extra drive from either Cancun, Playa del Carmen or well most places in the Yucatán to try Arca. Jungle restaurant are always cool, the vibe is amazing and the food was just damm amazing.
Congrats and thank you for this experience to the whole team at Arca.
Details:
Head Chef: José Luis Hinostroza
Style: Relaxed gourmet
Price: $250 for 2 people
Menú: a la corte
Website: arcatulum.com
Tulum has become home to a series of new ambitious restaurants and Nü is one of them. The concept as always is dishes to share