In a small house in the outskirts of Kyoto I was to have one of my best meals ever
In Kyoto several people recommended that we went to Tempura Matsu. A discrete place on the outskirts of the city with neither website or online booking of course. Some called it a hole in the wall type of restaurant, but with a 10.000yen cancellation fee (100$) its definently not your classic hole in the wall either. 
Entering the restaurant it's not classic finedining either. A positive description of the interior would be antique and a negative would be very worn down. As with so many other Japanese restaurant it's a family business with the mother and daughter in charge of the service and father and son in charge the kitchen. The father through 47 years.
The restaurant has 3 menus, all to be paid in cash, 10-, 15- or 20.000 yen. We went for the second option.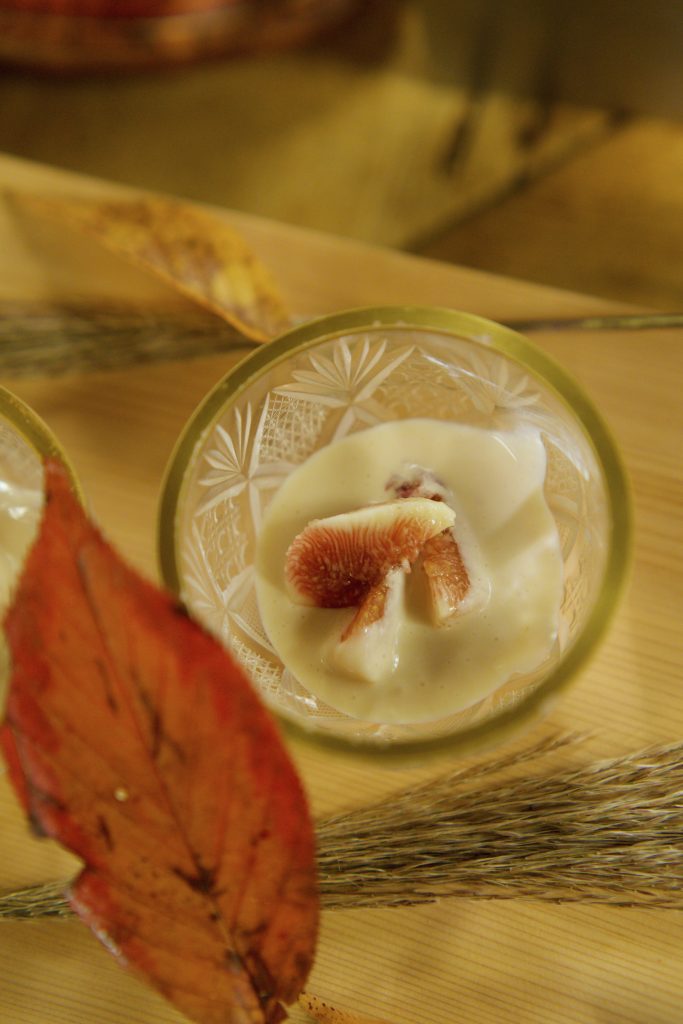 To start with a super delicate soy milk creme with fresh figs. Now the creme had just a bit of umami but it was still very delicate and well just so delicious.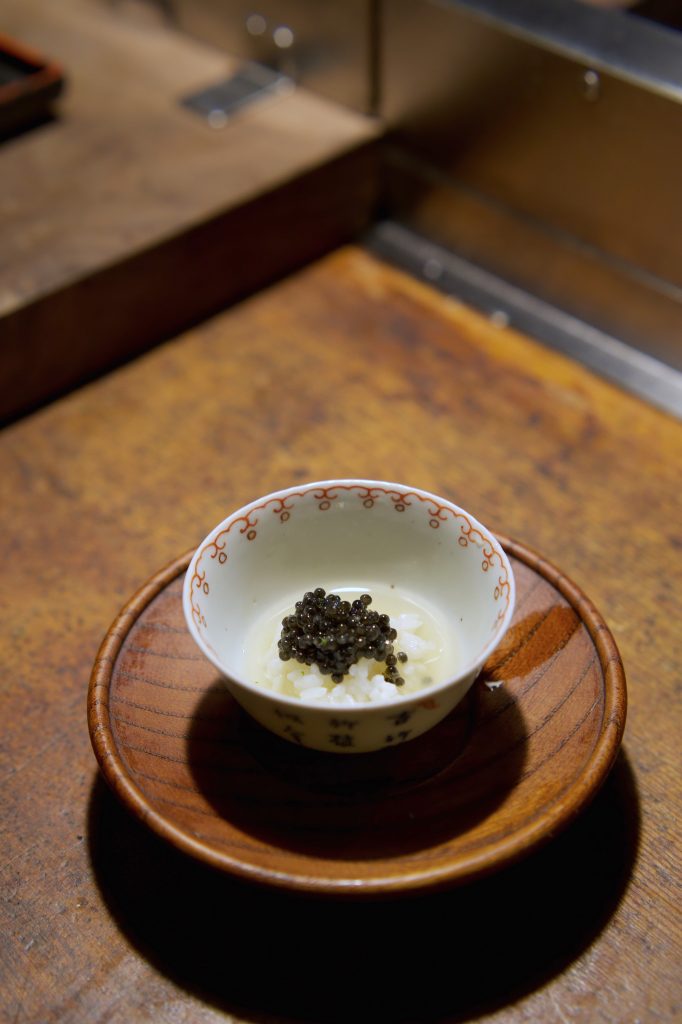 Following this was one if the best caviar dishes I have had. Caviar, rice and a light dashi. Such delicate and amazing  flavours and a dish that didn't try to be complicated or introduce a series of flavours but quiete the opposite. Almost an homage to simplicity and the rice as the dish seemed to be constructed around it.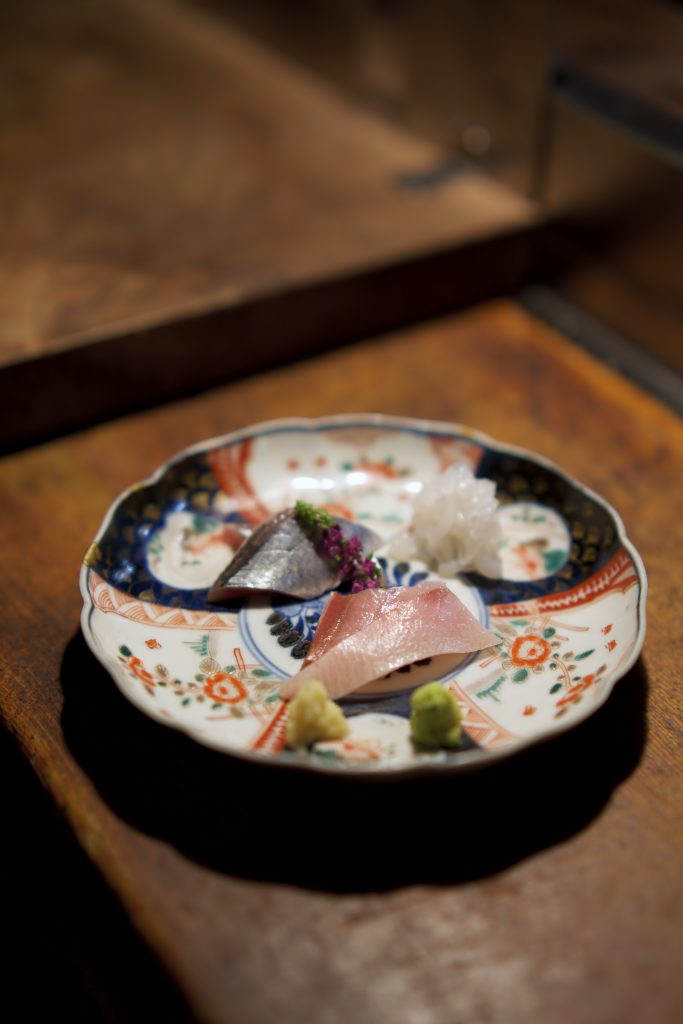 We would continue with 3 different pieces of sashimi. Yellow fin tuna, what I think was horse mackrel and a just so rich and gelatinese 3 days aged squid. Unfortunately this ruined me for sashimi outside Japan forever as it was just too good.
Two pieces of super lightly grilled fish with a soy and yusu gel was also just amazing. A hint of shaved kafirlime gave just another "fruity level" to the simple and amazing flavors.
A light crab soup was yet again super delicious. The most rich of the evening and even this was by no means powerfull in anything but deliciousness.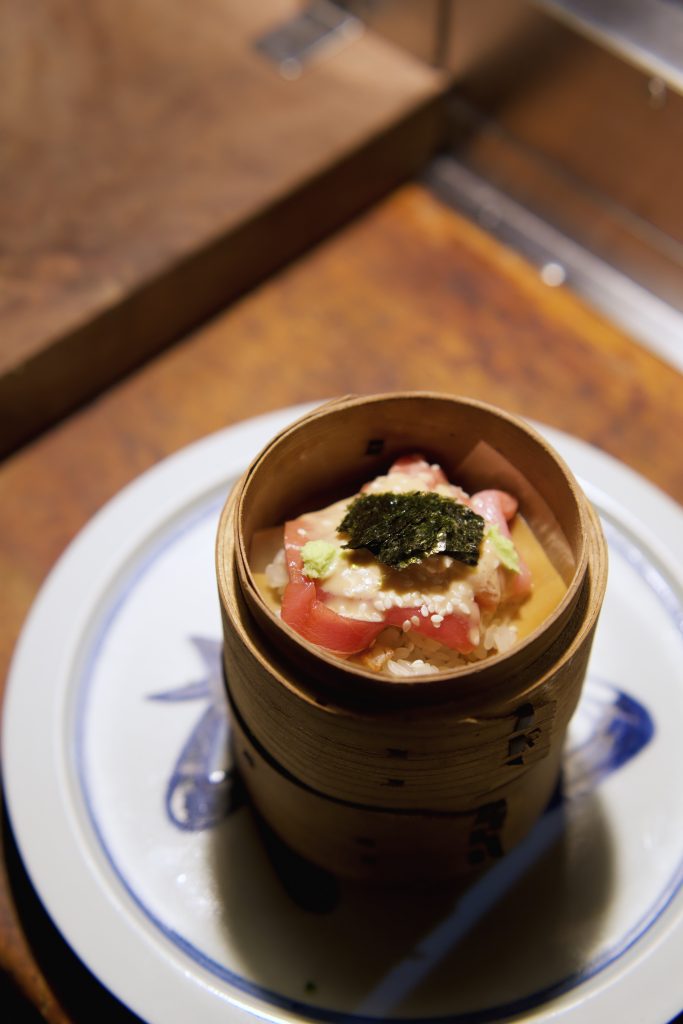 Next up toro in an unexpected combination. Cut sashimi style served on rice just gently warming the fish served with a sesame creme, fresh sesame seeds and just a bit of wasabi. Such a well balanced dish between the hot wasabi, the sweet toro and the sweet and savory sesame sauce. One if the best dishes I have ever had.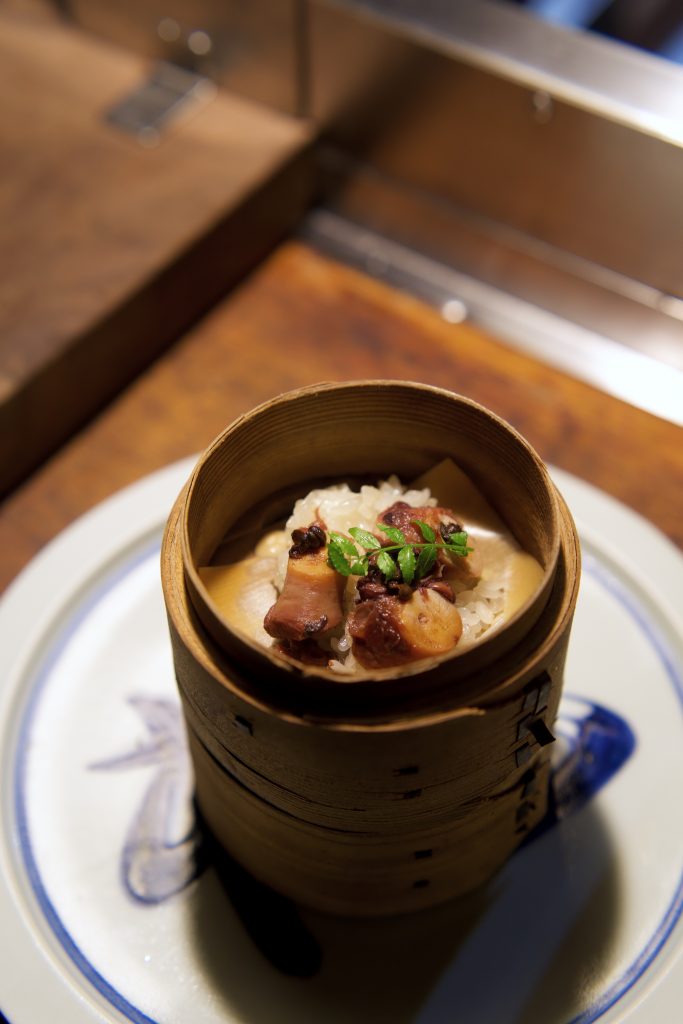 Another rice dish to come. 24 hour cooked octopus. So sweet and tender and just extremely delicious proving what can be done with the proper craftsmanship.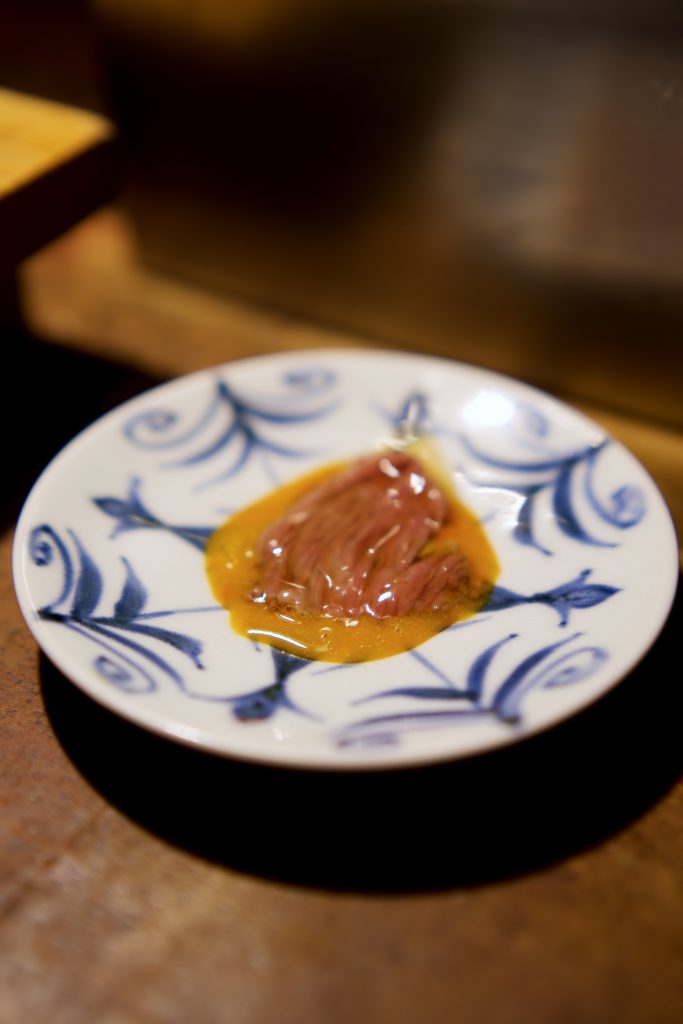 Waguy cooked ever so lightly in a creamy dashi like sauce served on an eggyolk and uni sauce. Goes without saying that it was very very tasty.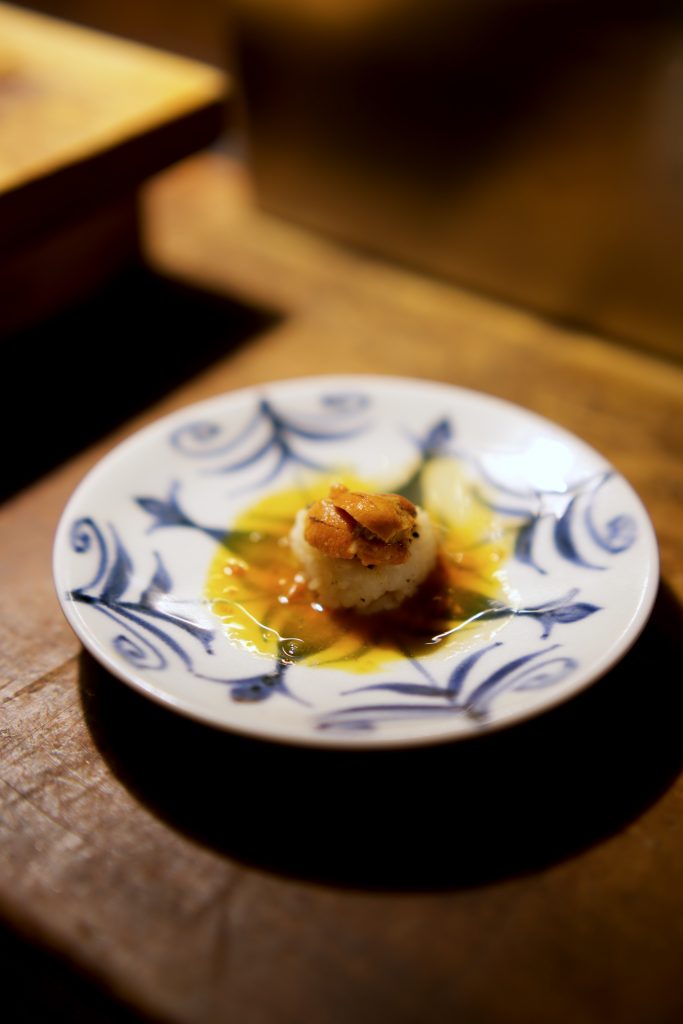 To soak up the rest of the sauce was some ever so lightly fried rice with uni. Such soft delicate and delicious umami flavors.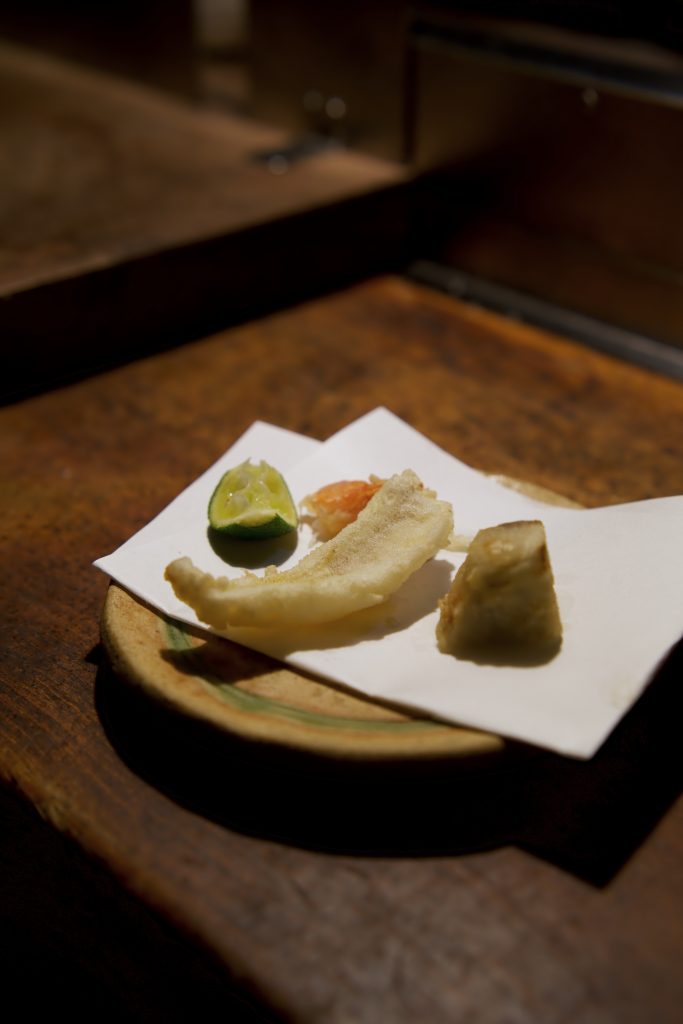 Being called Tempura Matsu of course tempura was on the menu. 3 different pieces all in the lightest crust. Just so simple and yet delicious.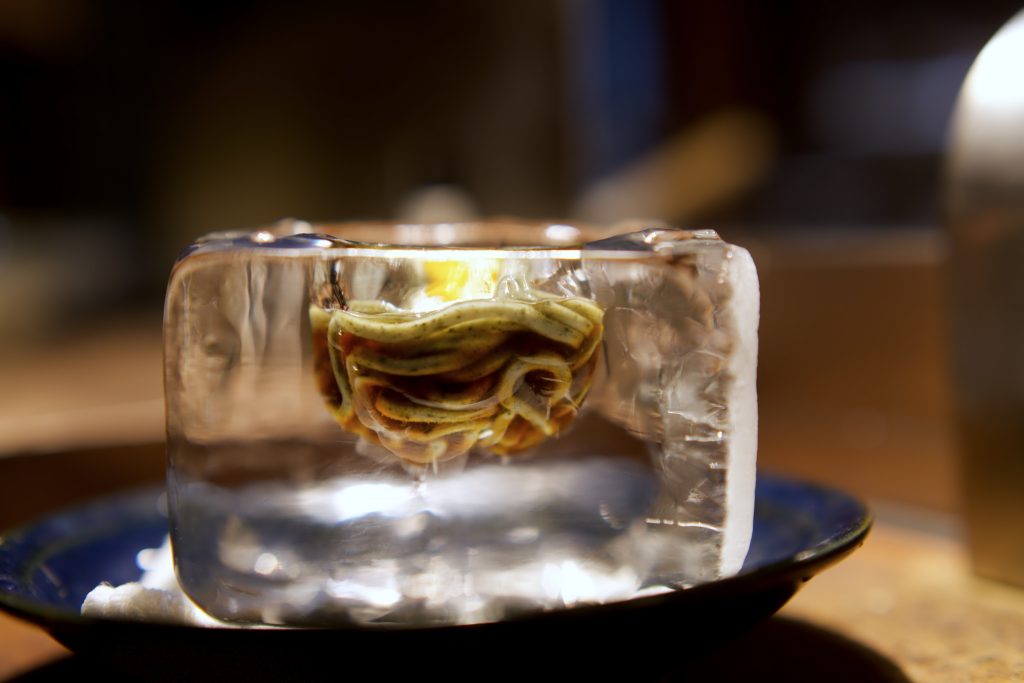 As a final savory dish was cold umami rich noodles made even more umamirich with a cured eggyolk making it just silkysmooth.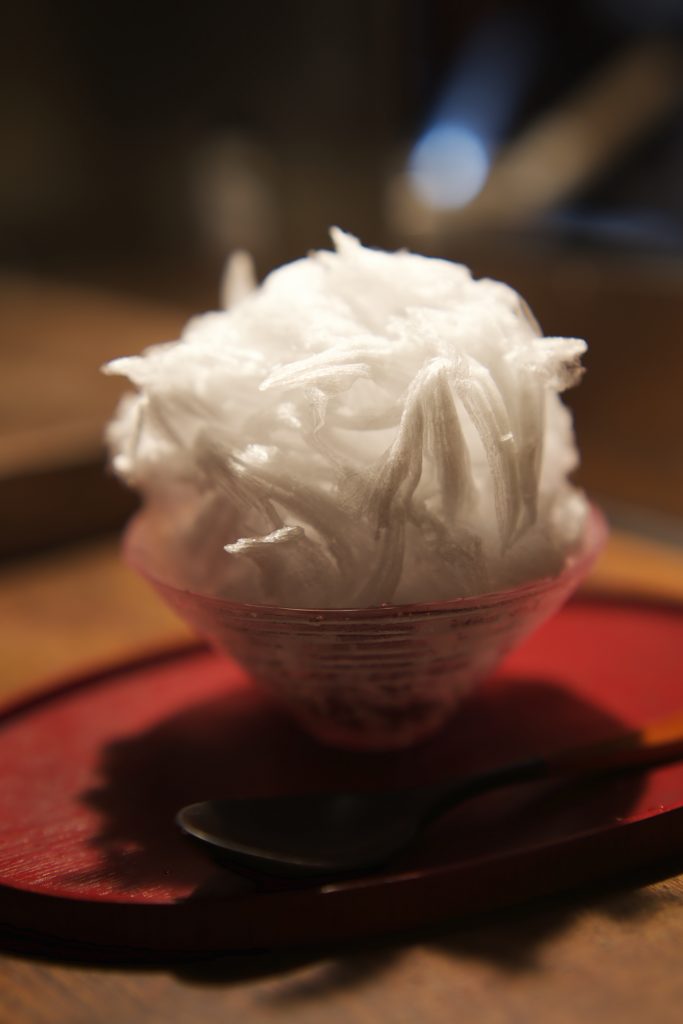 Of course something light to finish the meal in the form of kakikori which in Denmark I have never really understood but of course here it truely was delicious. A completely different texture than anything Inhabe tried before.
In a World full of lists and social media it is not that often that you will find a restaurant that has the opportunity to geniuily surprise you but Tempura Matsu really did. The despite the flavorprofile of each dish everything was just super delicate and soft in the bedt possible way.  I am actually glad that this meal wasn't served in a 3 Michelin star location as it would have changes the intimate feel of the entire meal and probably not for the better. The food however deserve the 3 stars.
The son had been trainee at Alain Ducass as well as Alinea. When chefs works in restaurants like this they usually take back techniques but here he brought back knowledge of produce and flavours.
Tempura Matsu is for sure a contender for one of my best meals ever and one that should be on the list for everyone going to Kyoto.