Ruinart, Grand Dame, Cristal or Dom Perignon that was my first decision at 3 Michelin star restaurant Robuchon au Dome in Macao.
We arrived at the Grand Lisboa hotel in Macao and went strait to the 42 floor which houses the restaurant. On the way into the restaurant you are taken past one of the more than 15 winecellars housing more than 500.000 bottles. Entering the restaurant you see a grand piano and the emblematic cristal chandelier.  Sitting down at the table overlooking the city of Macao its goes without saying that the first impression has been impressive.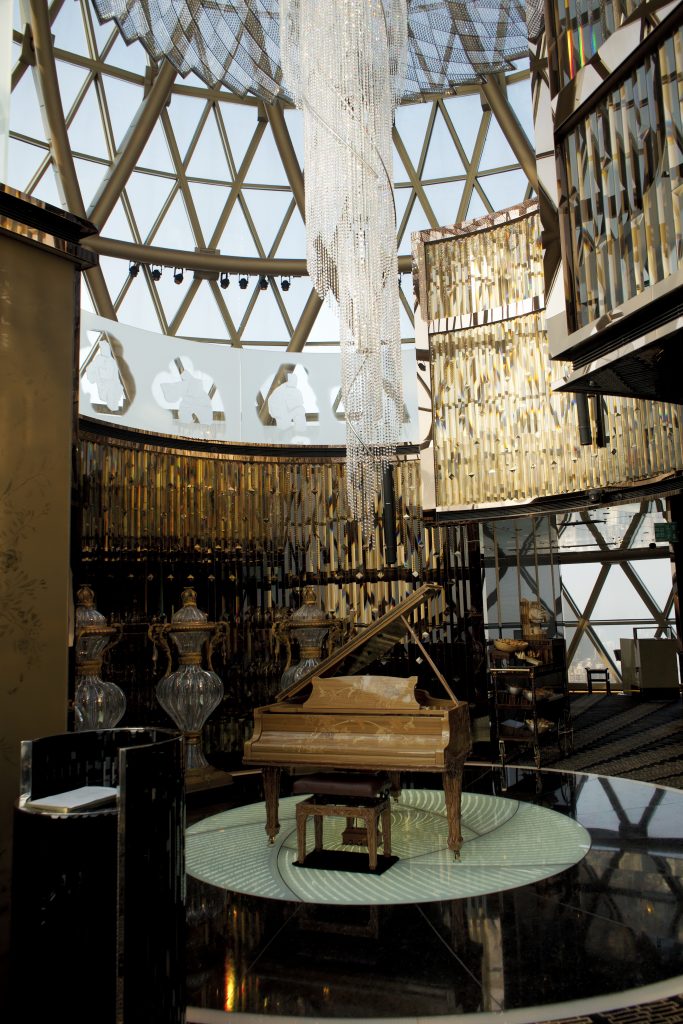 Being a French 3 star Michelin restaurant you as a guest are at the center of attention and the luxurious choice of champagne was not the only time you as a guest had options, you also had the choice between 3 different tasting menu and a la carte. We of course went for the regular tasting menu but being white truffles season a truffle menu was also an option.
The menu started with white truffles on toast. Just  a bit of chili to match the rich truffles and comte. A super delicious way to start the meal
Next up caviar with a  crustacean jelly and a soft soft cauliflower cream. Super soft and delicate flavors that well just worked amazing together and the presentation just highlights the luxury of the ingredients.
Hit by luxury once again with white truffles, pasta,scallops and crab coral sauce. Somehow the umami from white truffles was matched perfectly by the dept of the coral.
Of course another luxurious and classic ingredients was coming up in the form of roasted lobster with butter, green peas and a spicey bisque. Simple but very delicious.
Black cod served with a malabar pepper sauce, baby spinach, bochoy and a light coconut and squid foam. A little inspiration from China and just adding a bit of spice to the dish which suited the black cod very nice. Just very nice combinations of flavor. 
Classic, classic and classic in the form of a Rossini steak with frois grais and the famous 50/50 mash potatos with a rich vintage port sauce. It's not innovative, it's not not technical but it is super delicious.
Before dessert it was time for the legendary cheese trolley. Afterall nothing beats a good aged comte.
A delicious chocolate mouse with pistacio was next and yet again it was just classic and delicious. Words that so far have been used a lot in this description.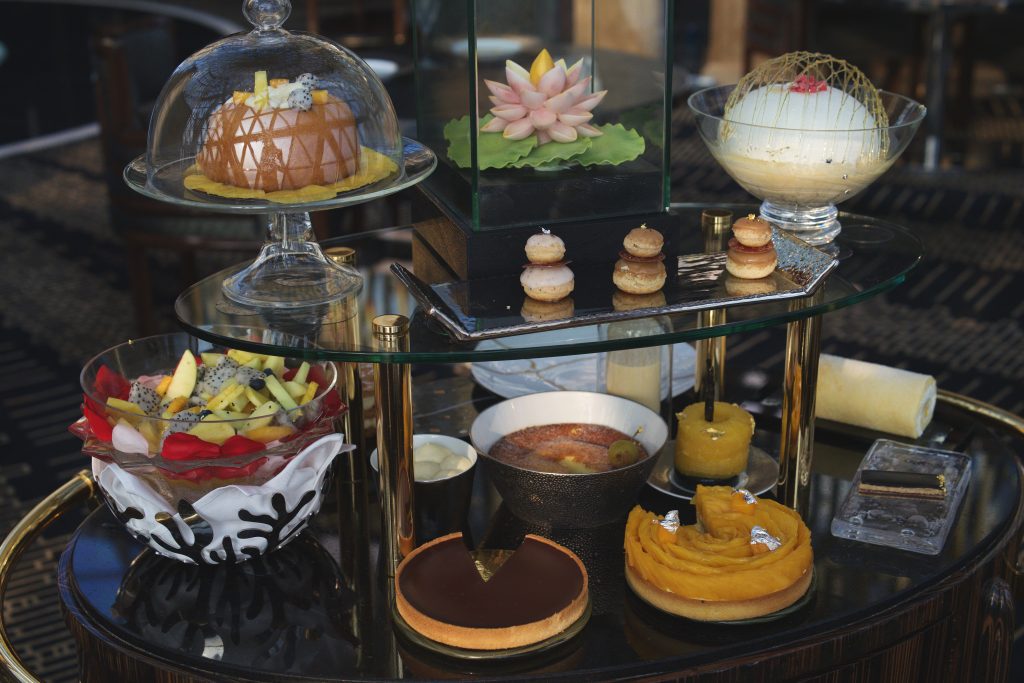 To finish our meal another trolley came out. This time desserts and damm there were many options. Now I can't really say I was hungry but how can you turn down a perfect Mille fuille with vanilla creme or a mango pie. I know I couldn't. 
I can't say this without sounding just a bit arrogant but I have eaten at quite a few gourmet restaurants and with time you tend to forget some of the but for sure ROBUCHON AU DÔME is one that I will remember. I was just hit by immense luxury and decadence but in a manner that wasn't over the top or driven by bad taste, but of the classic Parisian aristocratic dining scene. The service is warm and professional from the moment you step into the restaurant and you are treated with the respect that you again only see at the classic 3 star restaurants but luckily without the snobby attitude that it sometimes come with it. When I think about the really memorable dining experiences I have had its not one thing that has made its great and neither was it at Robuchon at Dome but it was memorable. In a very positive manner of course.
For the lunch I was invited by Hong Kong PR agency Forks and Spoons
Facts
Menu price: 2500hkd (380$)
Website: https://www.grandlisboahotels.com/en/dining/robuchon-au-dome
3 Michelin stars