Inua is the restaurant of head chef Thomas Frebel who spent 10 years at Noma and the last 5 running the testkitchen. Usually when writing about one restaurant I don't like to talk or compare that restaurant to any other. However as Thomas was an intrigue part to developing the flavors of Noma and Noma being part of the ownershipstructure it can be hard to seperate the two.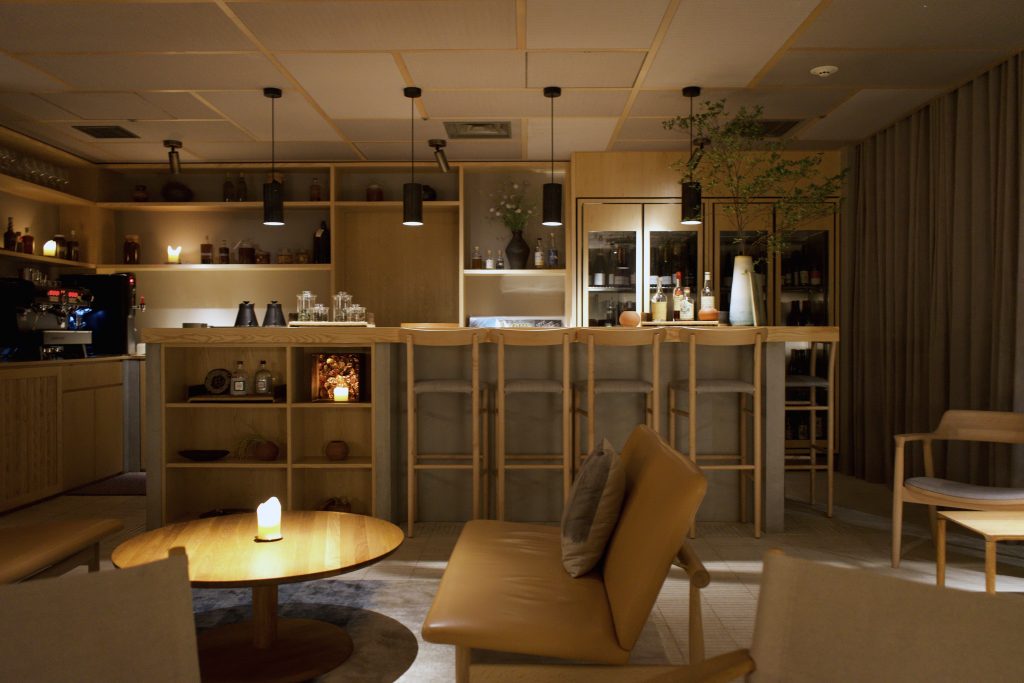 Inua and Noma 2.0 was designed at the same time they share similarities with a big open dining room and a lounge where after the meal you can relax in the lounge for dessert, coffee or in my case a Danish Aquavit. Wood is naturally dominating both the dining room and lounge giving a cosy, soft and homey fealing.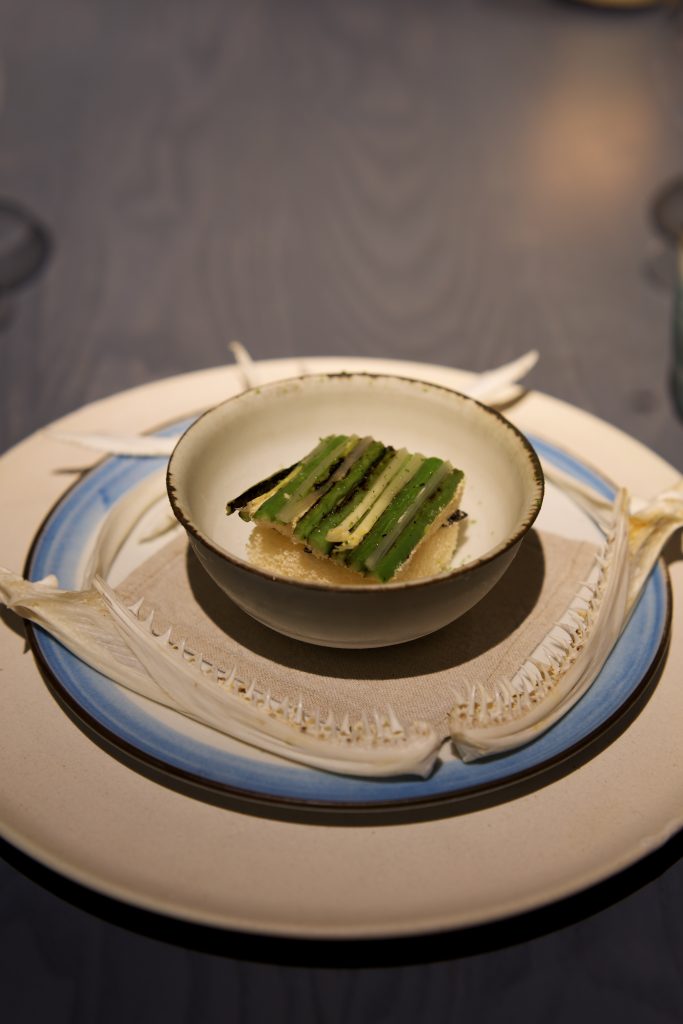 The menu started with an air-rated munkfish liver terrine with ingen beans and beechnuts. It was super refreshing but at the same time just a little bit bitter. A delicious dish that from the very start gave a hint as to what we were in for. Heavy use of techniques, refreshing flavors and ferments naturally.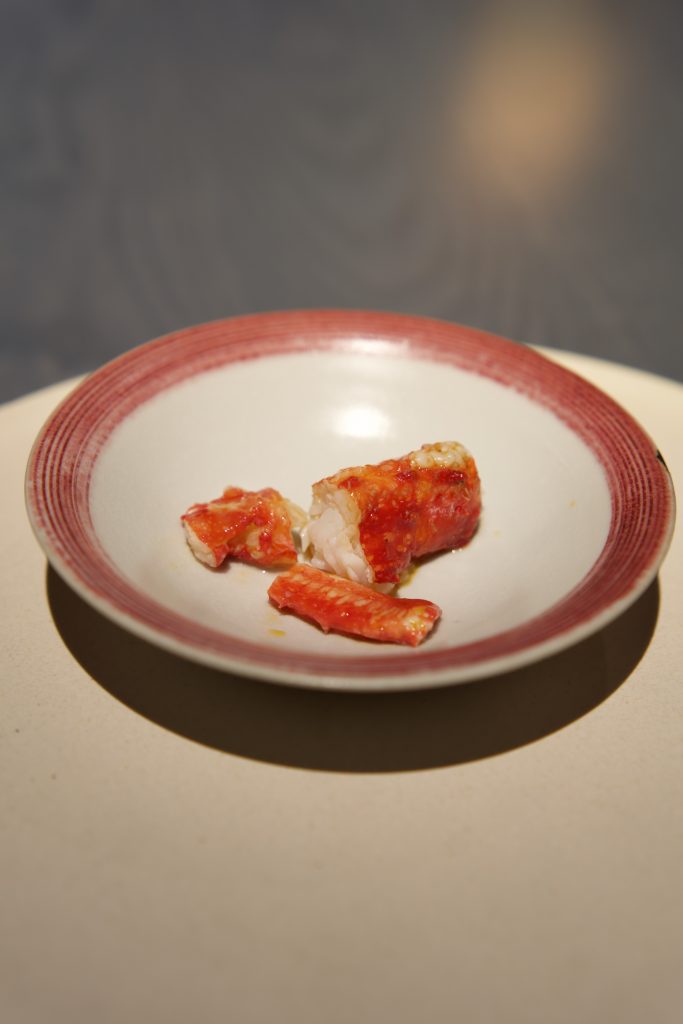 Next up one of the most delicious dishes of the meal. King crab from Hokkaido with a butter sauce grab garum made with the head the crab burshed with several ferments giving it an amazing dept and not just sweet. A dish that was presented simple and yet holds so many layers and flavor all starting with a amazing product.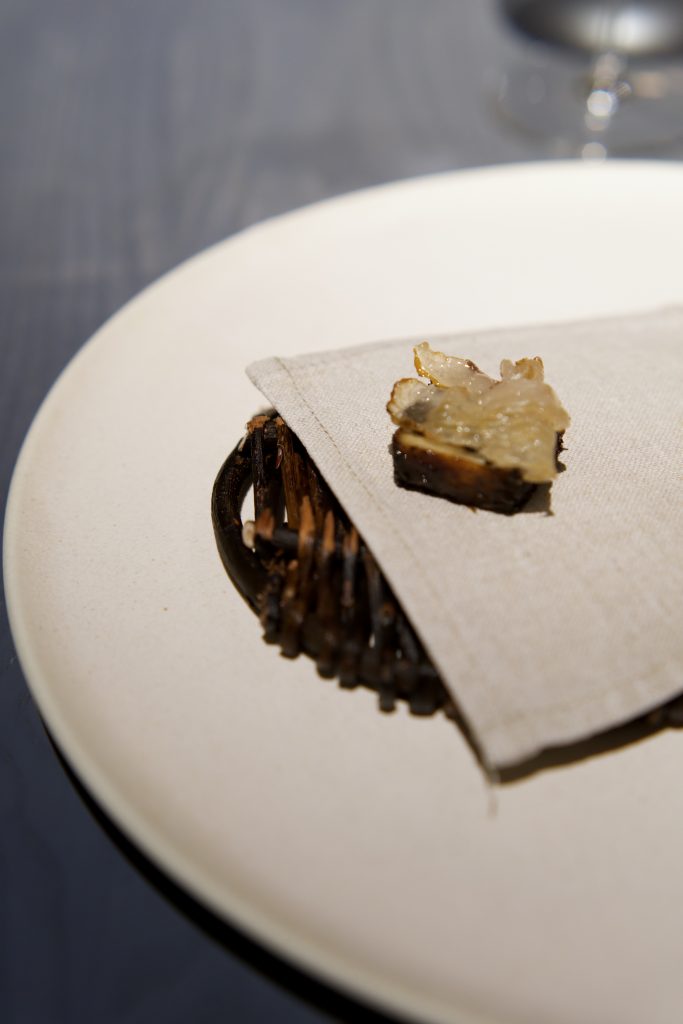 Next snack was just pure deliciousness as well. A hard grilled enoki mushrooms with lard. Just amazing.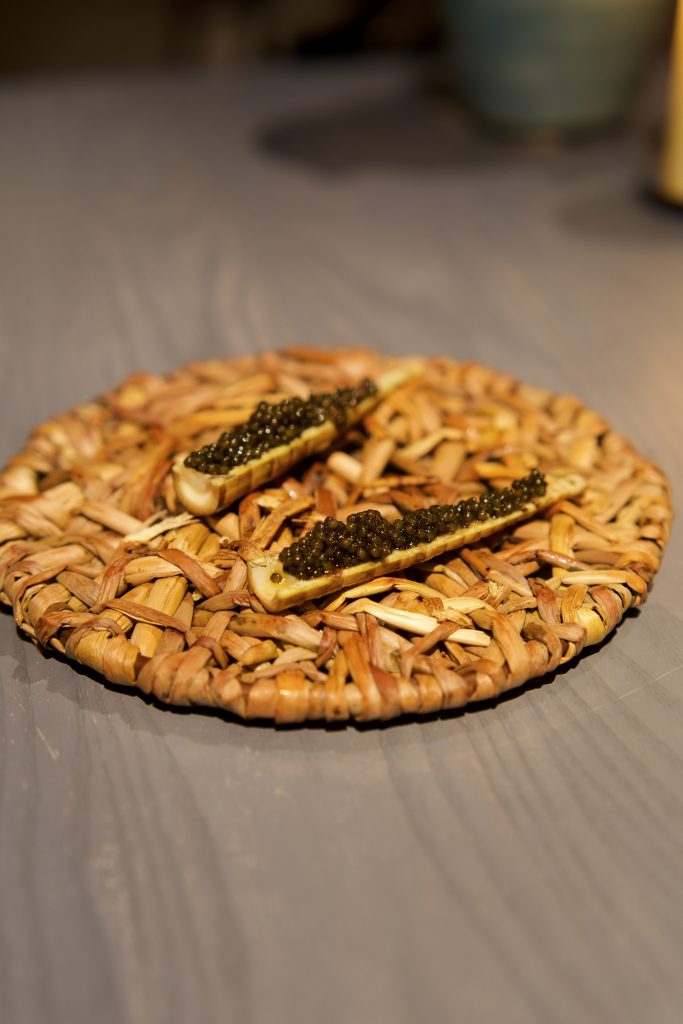 Bamboo shots with roasted help and caviar. A nice mix of both textures and flavors and a fresh approach to using caviar.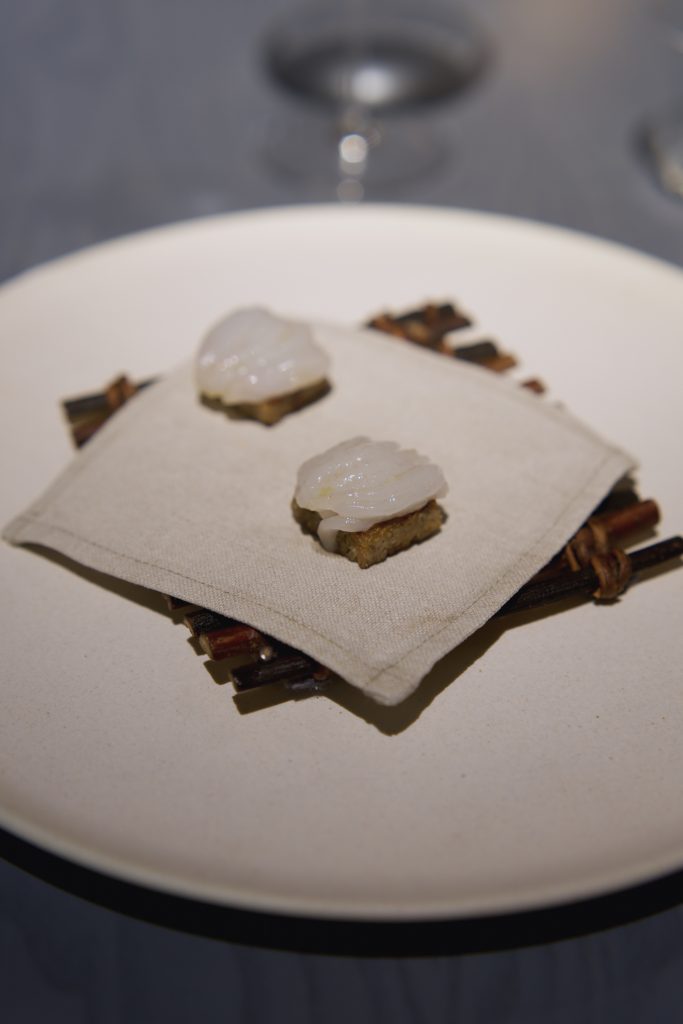 Ebishrimp with fermented and roasted barley. Another dish playing with contrasts. This time between sweetness, acidity and umami as well as textures especially switching between eating the ebishrimps and the fermented wild beach roses some in the the frozen form.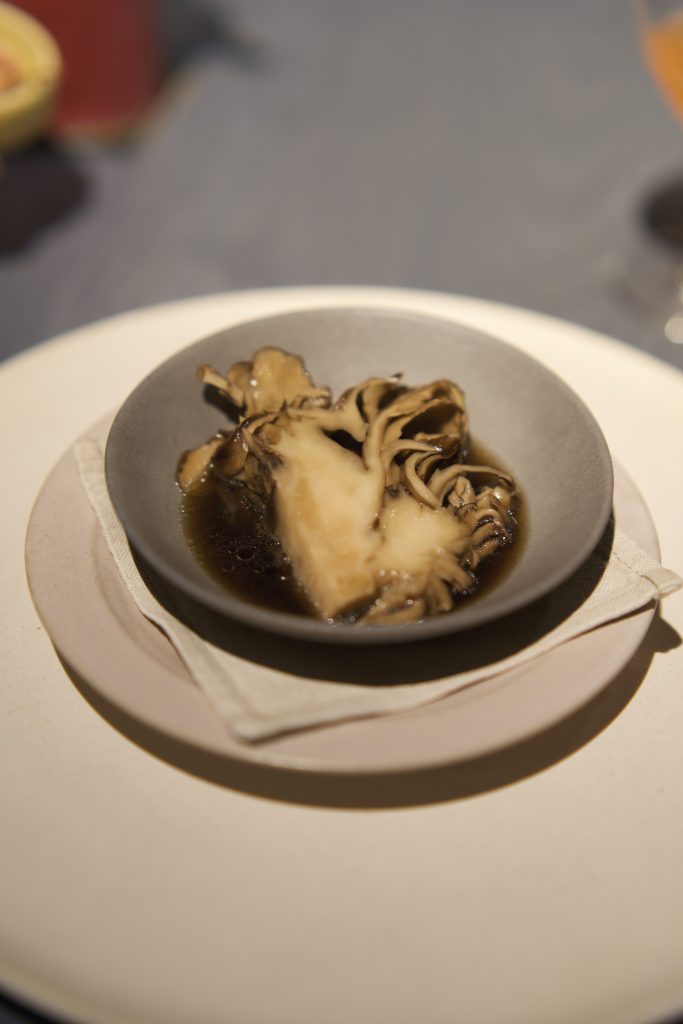 Rosted maitake mushroom braised in a pine dashi . The matsuka (hen of the woods) had first been lightly smoked for 3 days before cooked which gave an amazing dept to the dish. Delicious. In stead of regular salt preserved salted cherryblossoms was served which again shows just how many levels there are in the food of Inua.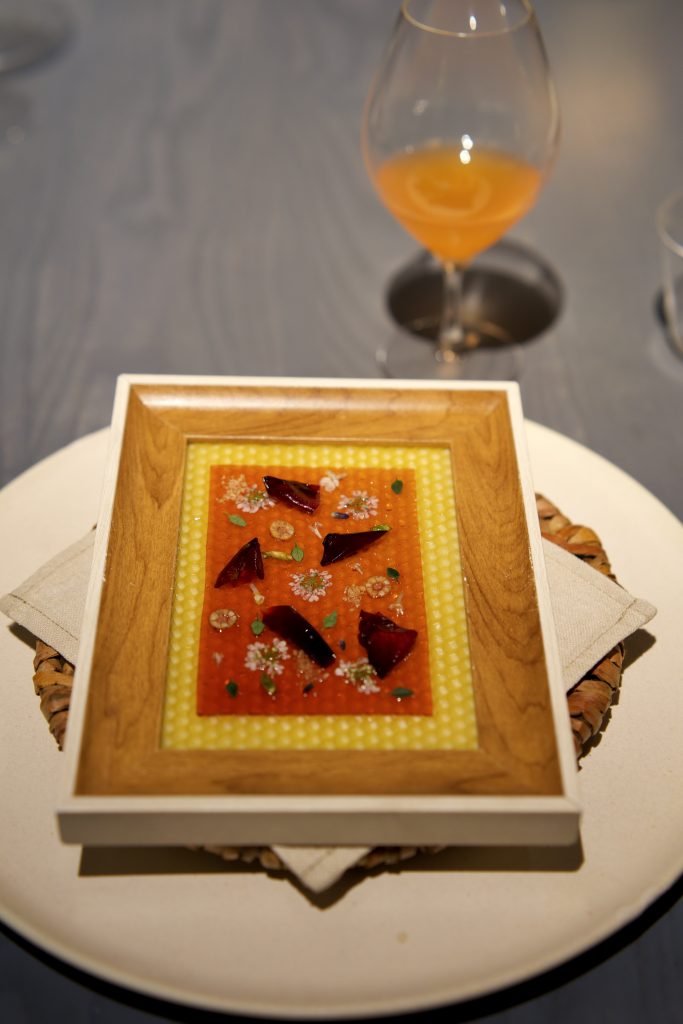 From umami til acidity in the form of a beautifull piece of plum fruit leather with different flowers. I loved the acidity of the flowers and its also just such a beautifull dish.
Being truffle season I went to an extra dish in the form of white truffles with a miso crisp and squid. I loved how the rich truffles were paired with a soft and delicate element in the form of the squid.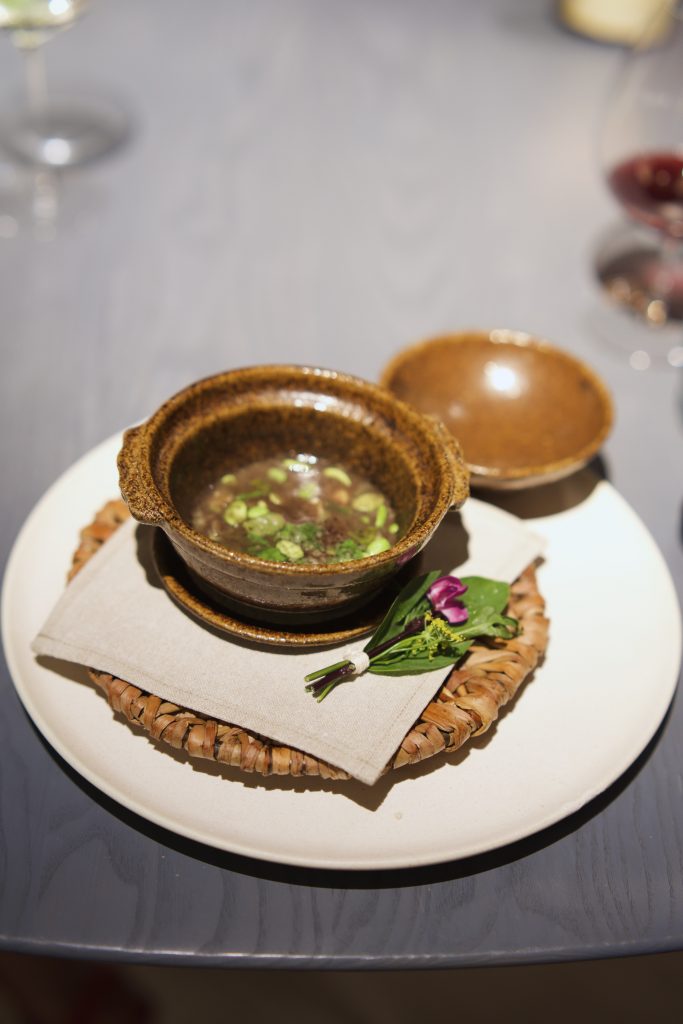 Edamame soup and raw edemames. An extremely floral soup with tons of herbs. Nice flavors but not impressive. 
The testkitchen had been working on inaculating tofu with camenbert spores. Naturally it gave the tofu a distint flavour of camenbert meaning umami and acidity which naturally can devide people which it also did today. I really liked it but my wife didn't. Served with chewey and sweet ginko nuts.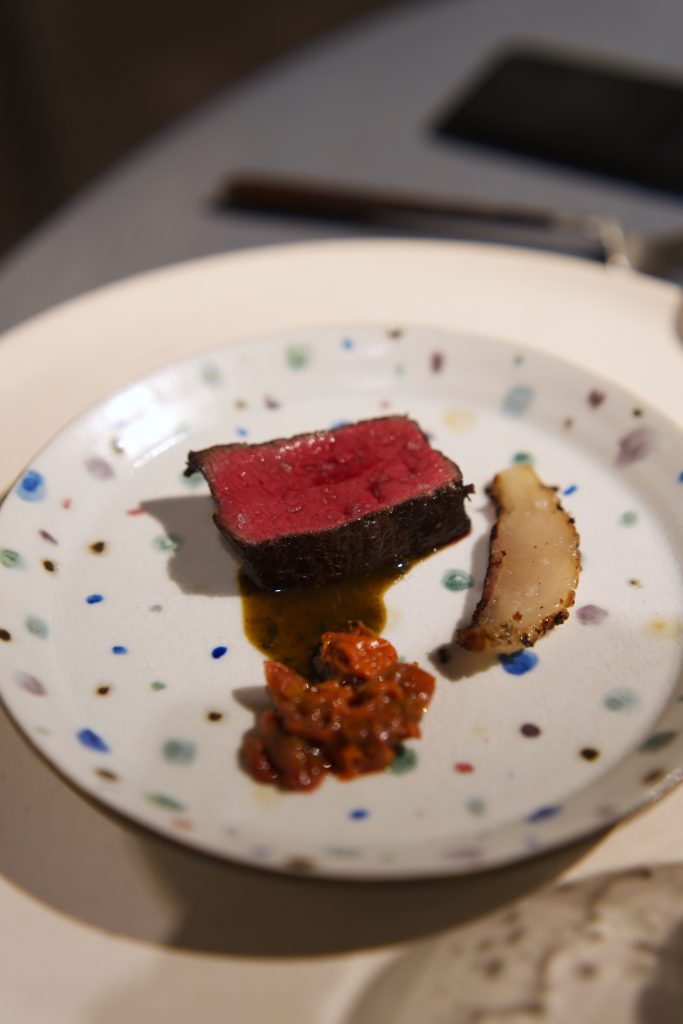 As the main dish was a aged deer where the fat had been aged with habanero giving a small kick to the dish. Served with a flowerkimchi it was super delicious. Delicious is also a good word to describe the deer rib that we were lucky enough that Toni served us a small extra dish. Before finishing the dish we had a black pear pouch. Refreshing and umamirich in a very different way than blackgarlic.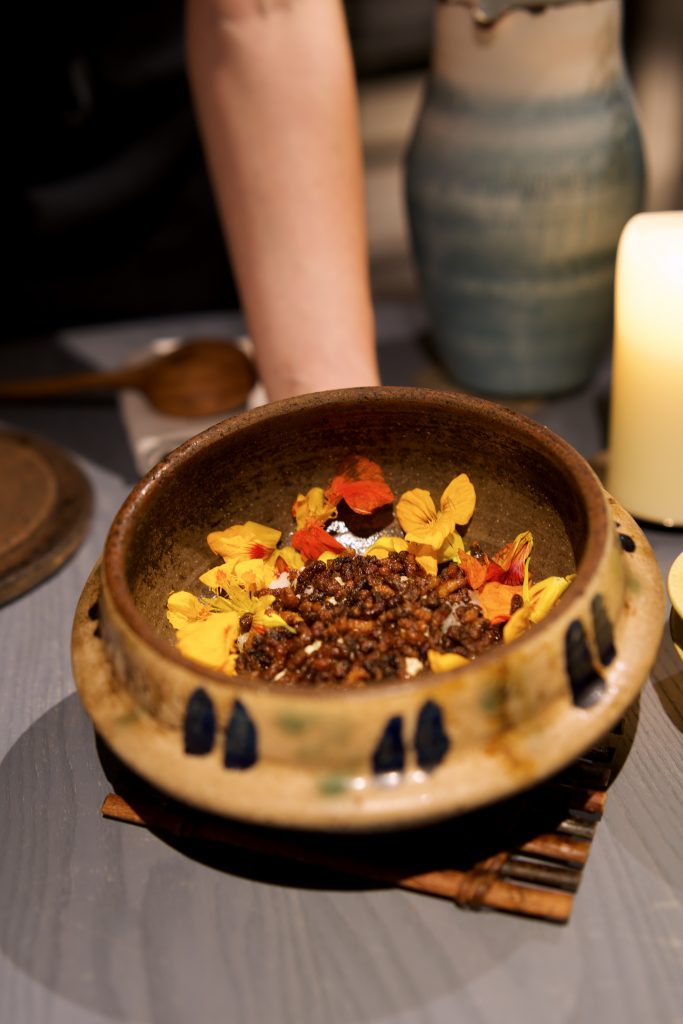 True to Kaiseki traditions the finishing savory dish has rice as the main component. This day slightly roasted and accompnied with super crispy beelarvas and flowers. I find it quite nice to finish the savory dishes with something a bit lighter like this.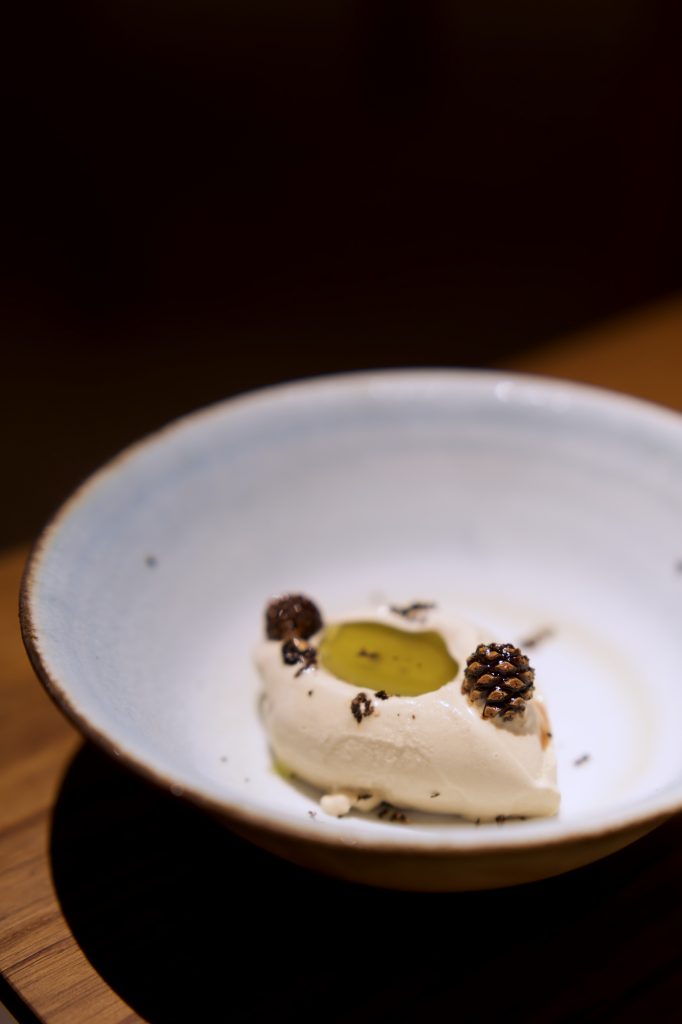 For the first dessert we had blackend barley koji icecream and honey preserved pinecones. Now I have never really loved the desserts at Noma.
And nor did I here today at Inua. Maybe because I am not a big fan of marcipan and the koji icecream had a distint marcipan flavor. Beautifull though.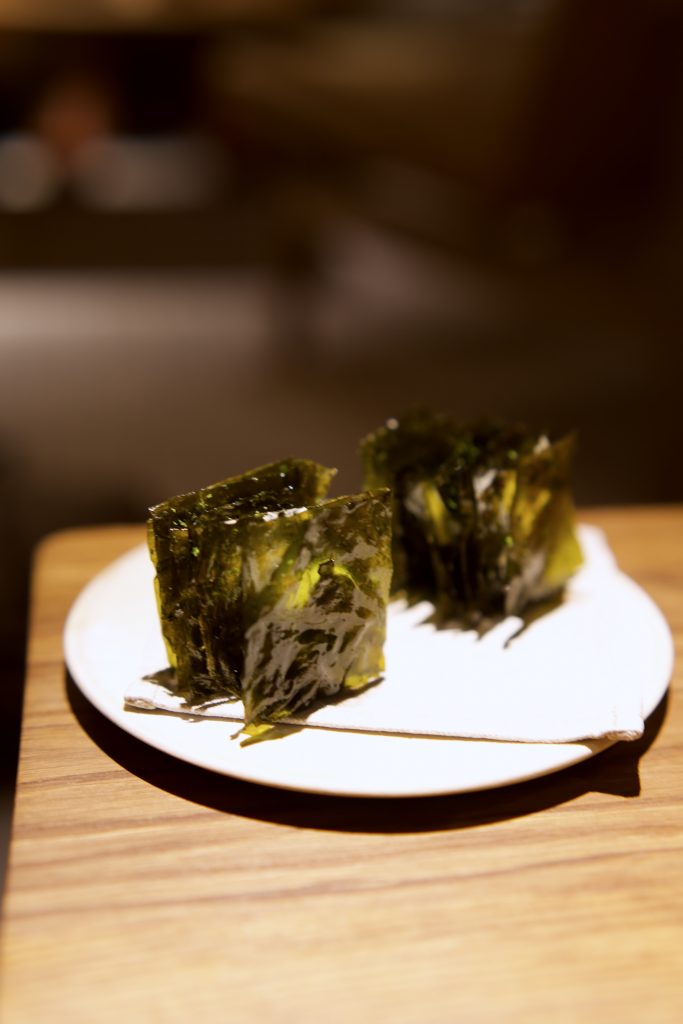 Caramelized seaweed Mille-feuille was much more to my liking. Hard to eat but super delicious.
The service is very relaxed and Nordic in its style with almost all of the dishes being presented by the chefs. True to that style I loved finishing the meal at the lounge in more relaxed settings. Sitting in a couch is after all bound to relax you and allowing you to contemplate about the experience that you just had.
The food is VERY delicious and creative and I absolutely loved the dept that almost all of the dishes had coming from the various used of ferments. The use of ferments were also dominant in the non alcohol pairing which I would recommend everybody trying. They were matching the food perfectly and shows huge creativity and combination of flavors that to me are just not posible with wine. 
There is no doubt that Thomas is an extremely talented chef which he now has a chance to show to the World at Inua. People often like to be able to categoritize restaurants, some call Inua Nordic which for many of the dishes is very true which id also quite natural as the Nordics are very inspired by Japan, but at the same time a lot of the dishes are quite Japanese. However with my brief knowledge of Japanese food what has striken me most about Japanese food is how delicate all the flavors are, they never go to any extremes when it comes to flavors which Inua does balancing each end if the spectrum in the same dish. So in lack of a better word I would have to call it Nordic/Japanese fusion. I do hope to come back to see which of the two sides that will evolve most in the years to come, because I will come back.