The last couple of years TIvoli has a dedicated restaurants for pop ups. This means that throughout the year you have the opportunity to try 4-7 different restaurants from Europe and Denmark.
For the Halloween season this year its Michelin star restaurant Daalder from Amsterdam. A restaurant that is bringing Asian inspired food exclusive to Copenhagen for 3 just weeks.
The restaurant serves both a la carte and an 11 course tasting menu with possible additions. We naturally went for the tasting menu while we added a fresh oyster and a smoked wagyu "carpaccio" to start.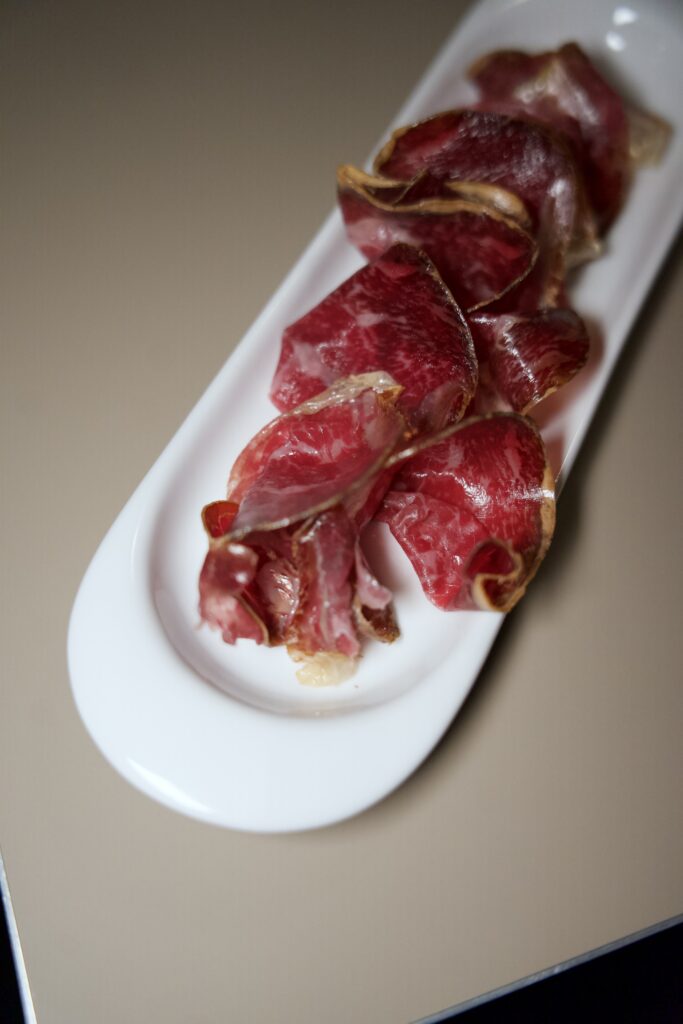 The waguy naturally went great with our glass of Ruinart champagne. The fact that the wagyu was lightly smoked as a nice touch.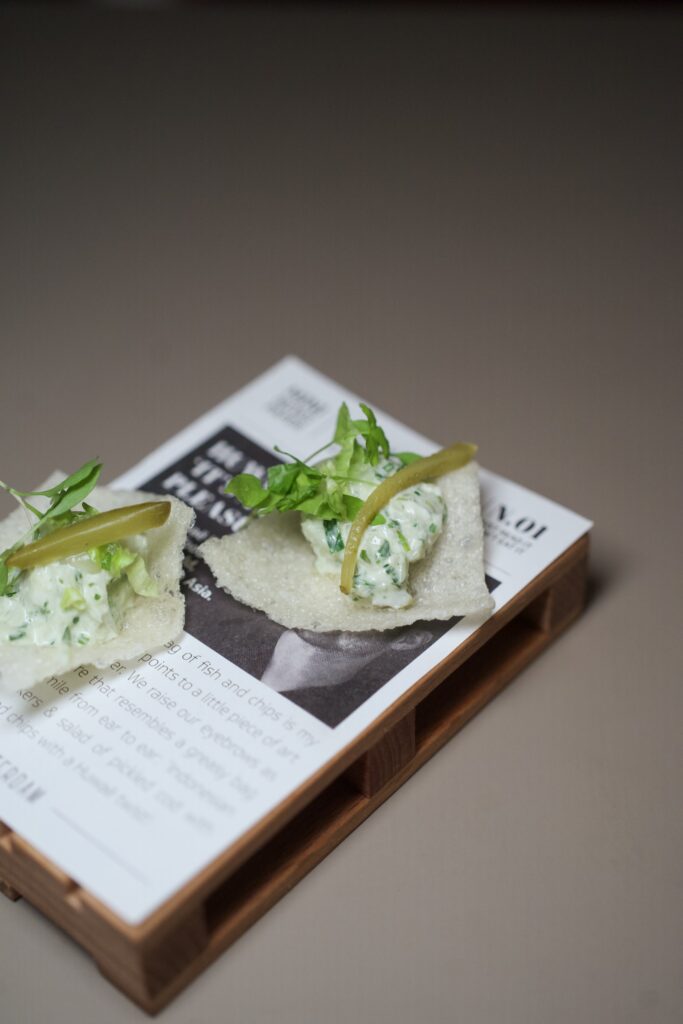 After that the menu would kick off with the traditional smaller snacks. Here 3 small bites which all provided a super nice refreshing and punchy flavors weather being the "fish and chips", the shrimp bao or the peanut crisp. A strong start where they really showed that they know how to combine the many spices of the Asian kitchen to create strong, complex and yet balanced flavors.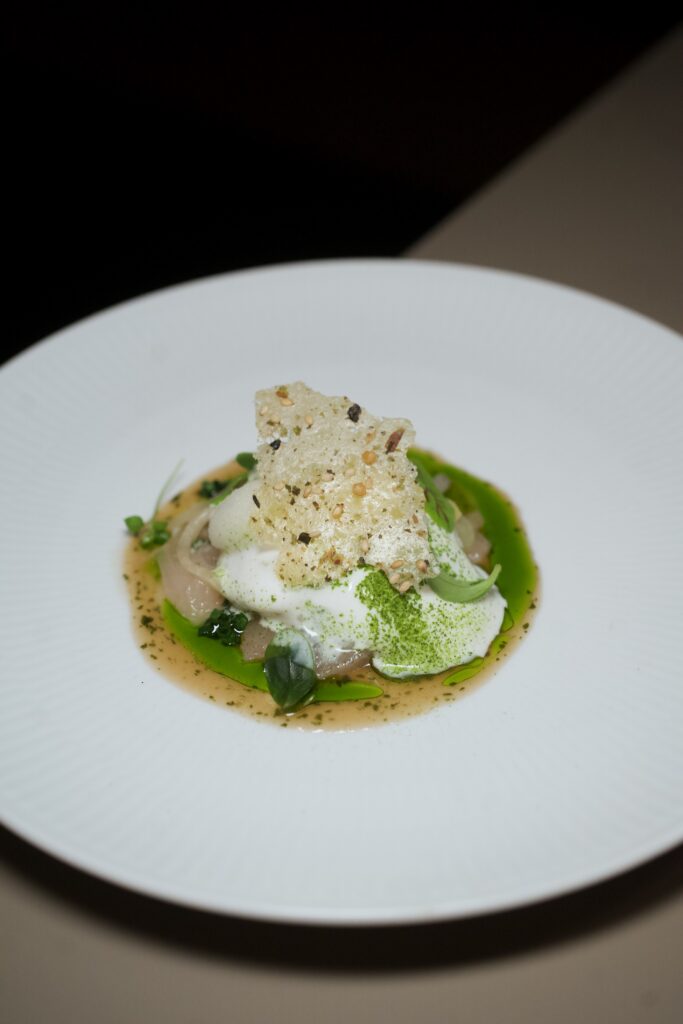 This would continue with the first real serving which was a raw hamachi serving with a yuzu sorbet, green apple and a kombu cracker. Simply just a delicious dish which had a very pure and crisp composition. This was my favorite of the evening. It had everything you want from a dish: Nice flavors, a surprising composition and great techniques.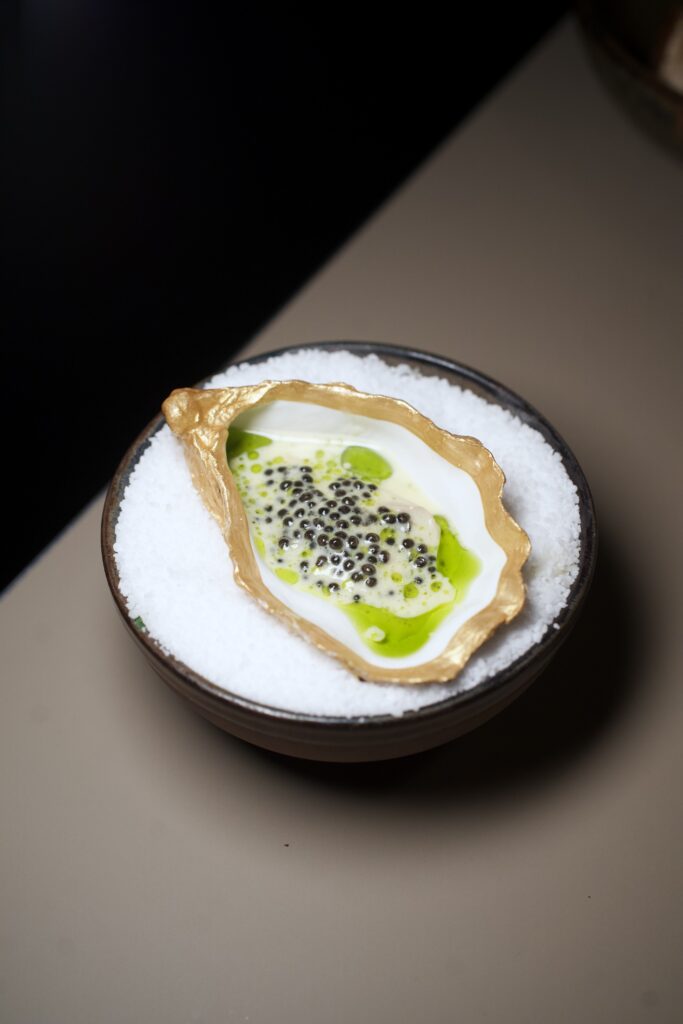 A classic combination is oyster, crème fraiche, caviar and chives. As a twist they would lightly smoke the crème fraiche which worked really well. Painting the oyster shell in a gold color on the edge was a nice addition to the presentation.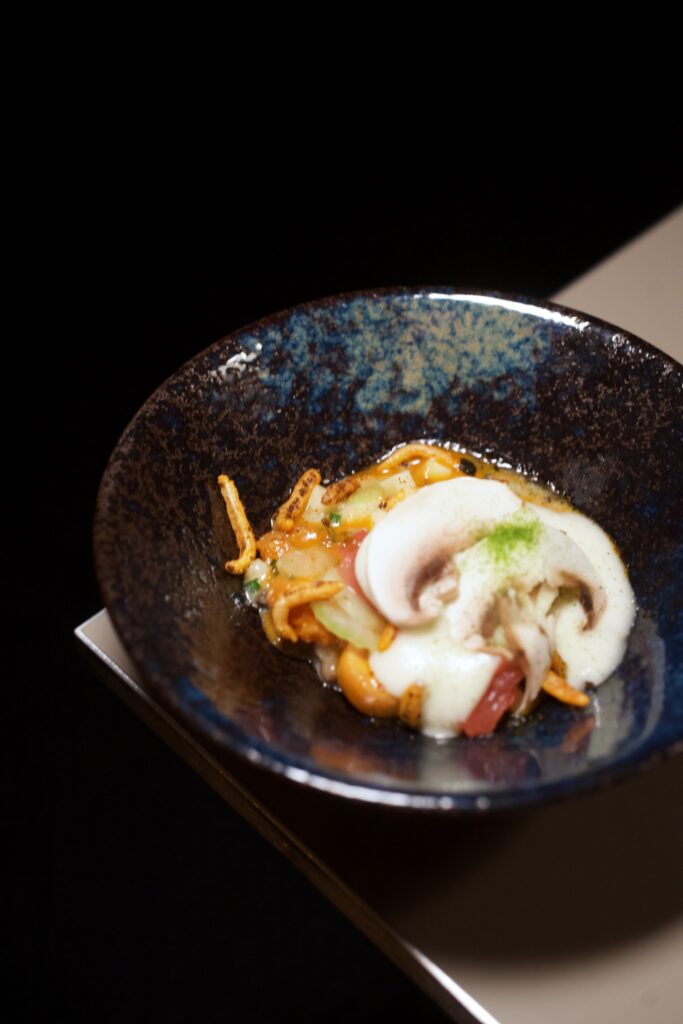 From here the flavors would become more deep and presentations more rustic. Not being an expert on Asian cuisine this next dish reminded me of a paella in terms of composition and flavor. Again the use of smokey flavors were nicely matched with the celeriac for freshness plus grilled octopus is always just nice.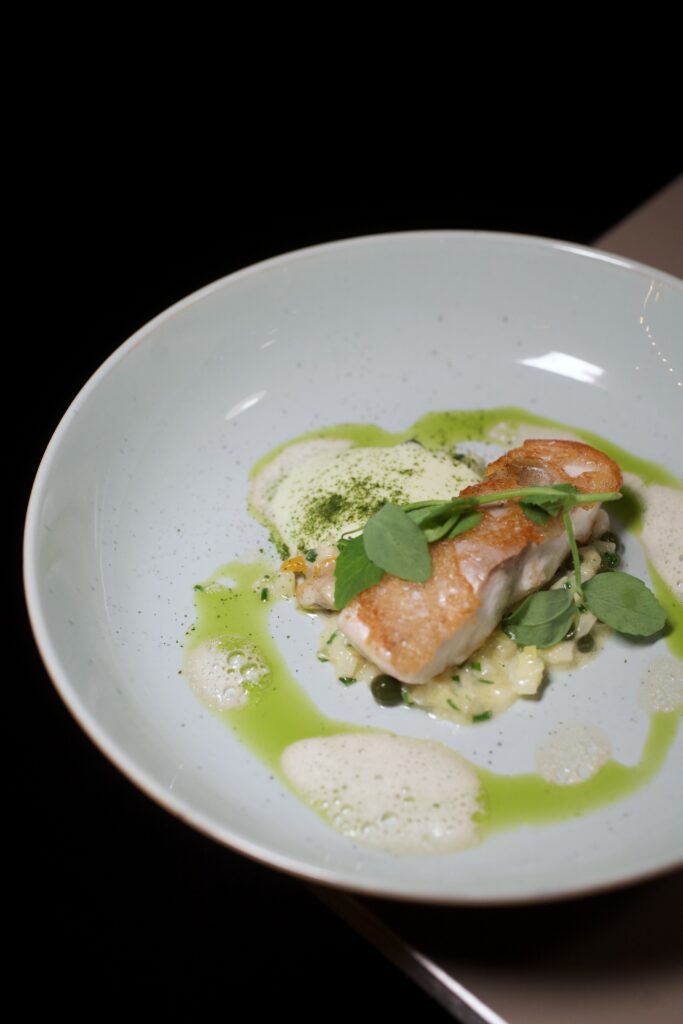 For our first main course we would have sea bass, risotto and green curry. It was nice flavors but for me it needed a bit of the complexity that you had seen in some of the earlier dishes.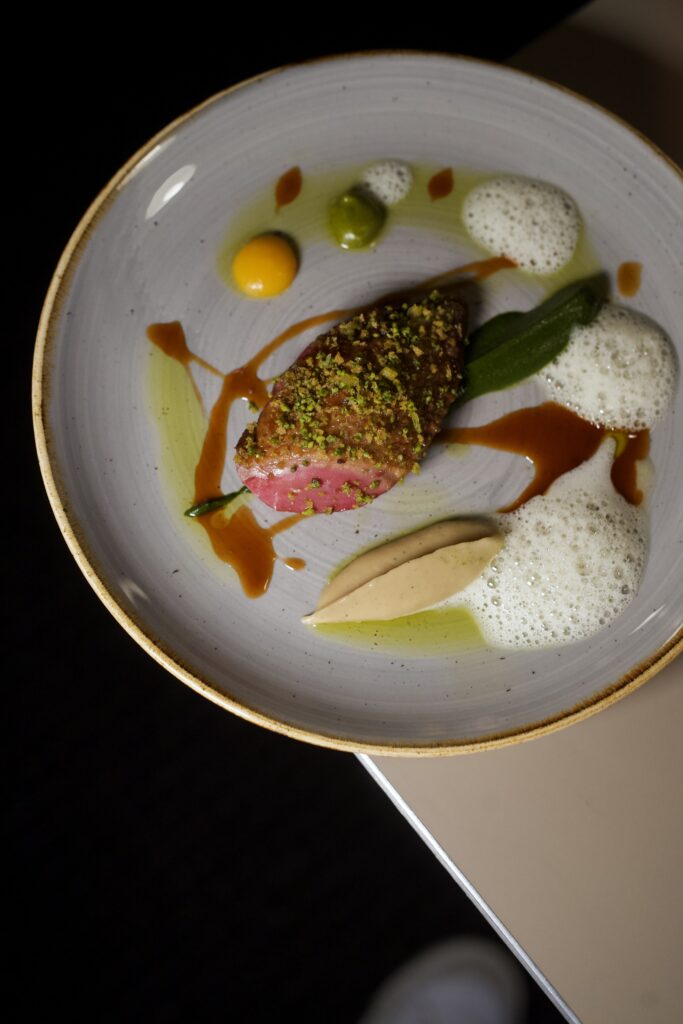 For our final savory dish we would have pigeon presented beautifully with different sauces and foams for a nice complex flavor.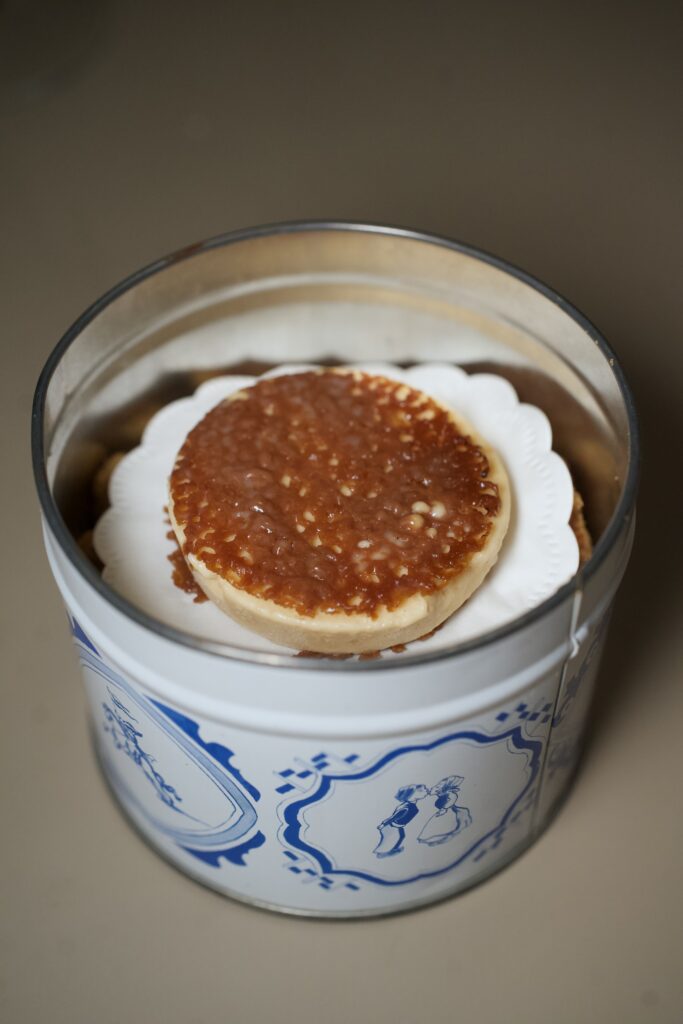 For our two desserts both presentation and flavor would be much simpler than the menu had been up until this time. The first a rhubarb tart with a nice refreshing fruitsalad topped with coconut icecreme on the side. The last would be a take on a classic Dutch cracker stroopwafel that would be transformed into a rich caramel ice creme.
The entire menu is just 1350kr which is a little less than 200$. For that price it's great value for money and the menu offers some nice flavor combination that you otherwise never see in executed at this level in Denmark.
The pop up runs for just 3 weeks more and is open for both lunch and dinner so hurry if you want to try the Asian sensation that is Daalder.
Practical information
Head Chef: Dennis Huwaë
Menu: tasting menu with a smaller and cheaper menu for lunch
Where: TIvoli in Copenhagen
Bookings: https://www.tivoli.dk/da/mad-og-drikke/pop-up-restaurant-i-tivoli