"A boatride, a plane and a bus. Thats what it takes to get to any of the really good restaurants that I will recommend you" A friend of mine said. Well I took a plane, two subways, a local train and a taxi and Blue Hill was worth all of them.
Seldom had I been looking forward to a restaurant with the same exicetement as I was looking forward to this night at Blue Hill ar Stone Barns. There are simply to few restaurants that have an overall concept that truely stands out and just the fact that it is not a big city restaurant but a FARM created vast amounts of opportunities I was dying to Explore.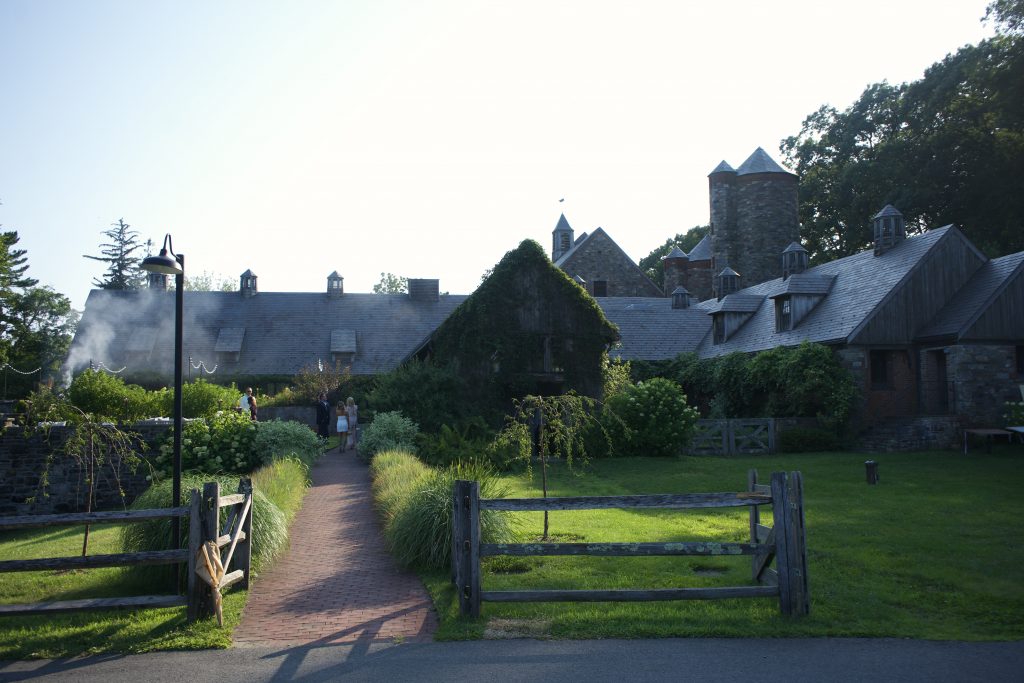 Arriving to the farm imidiately takes your breath away and lowers your heartrate to a range where you just know you can and will enjoy the evening.
The place use to be owned by Rockefellar which gomes with a certain elegance and style that you just don't find these days anymore.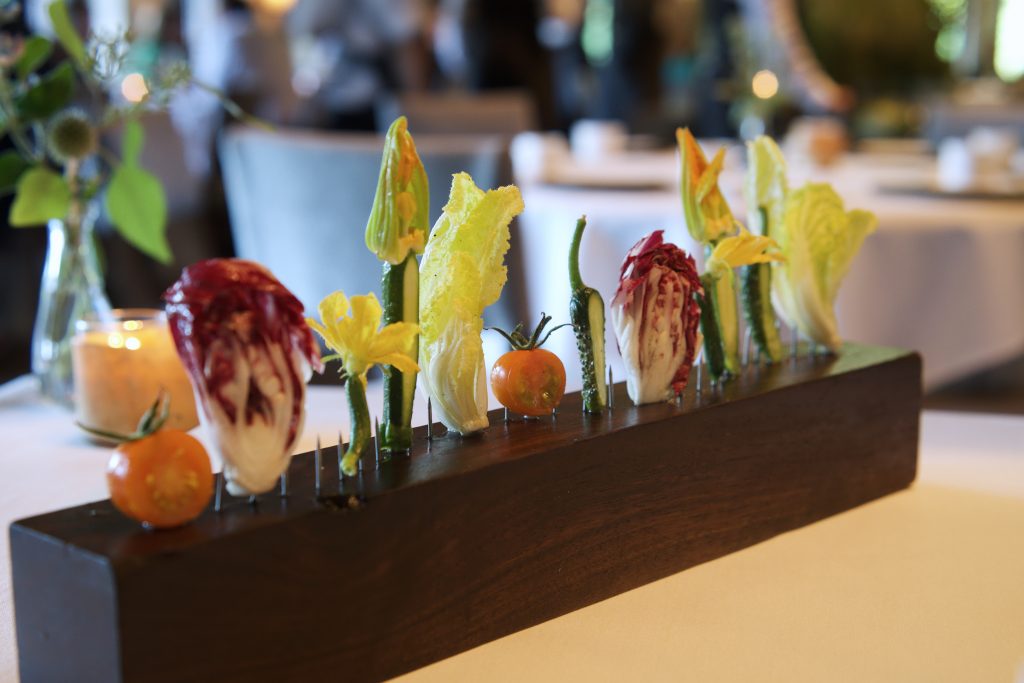 It almost goes without saying that the meal started being bombarded with SUPER fresh vegetables. It sounds stupid to say but extremely delicious and they were just raw vegetables maybe just a splash of some kind of vinegar. Obviously there were two magicians here. The farmer who engineered these amazing products and the chef who knew not to touch them. Amazing that something so simple could be so delicious.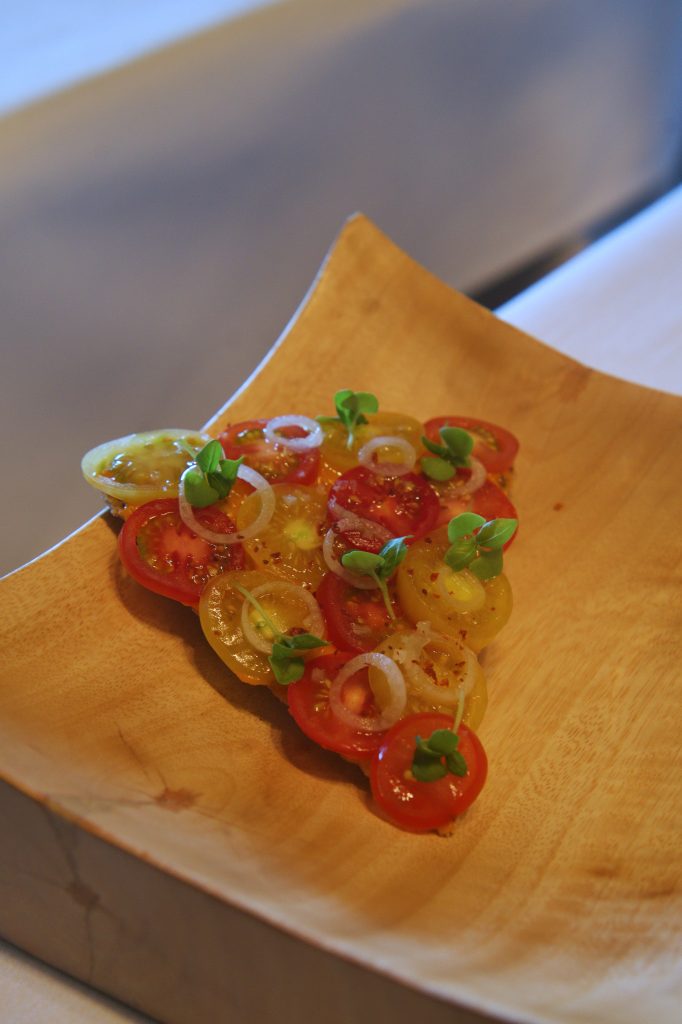 First actual dish was a "pizza" with a cumeric sauce, acidic and super fresh tomatoes and pickled onions. Spicey and just delicious.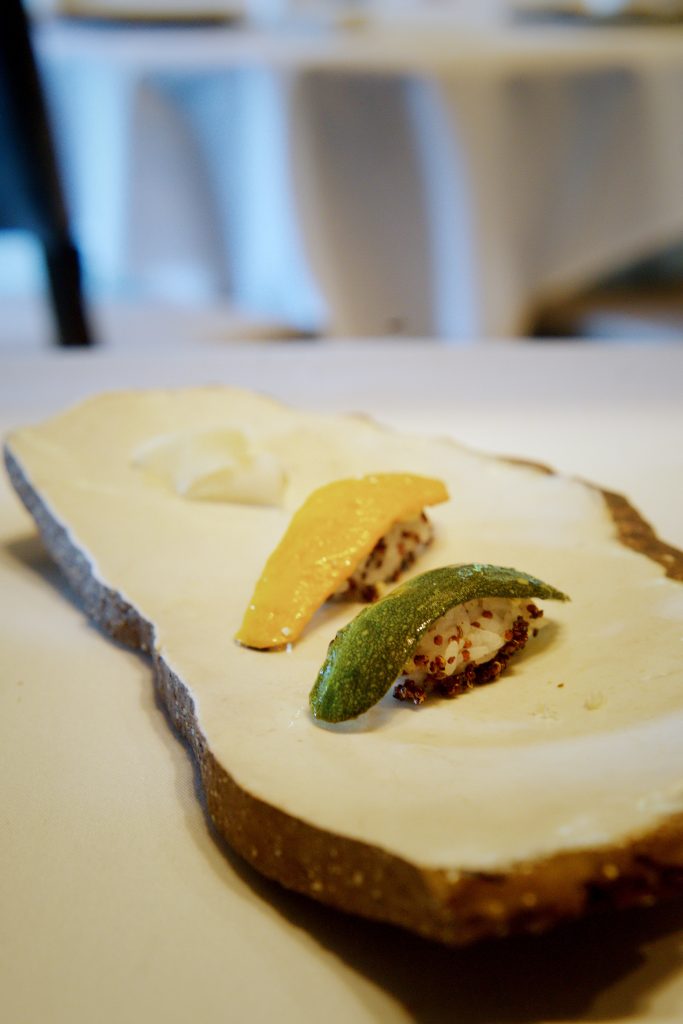 Next up was squash sashimi made with crunchy rice and of course wasabi. An explosion of flavors by something that appeared simple.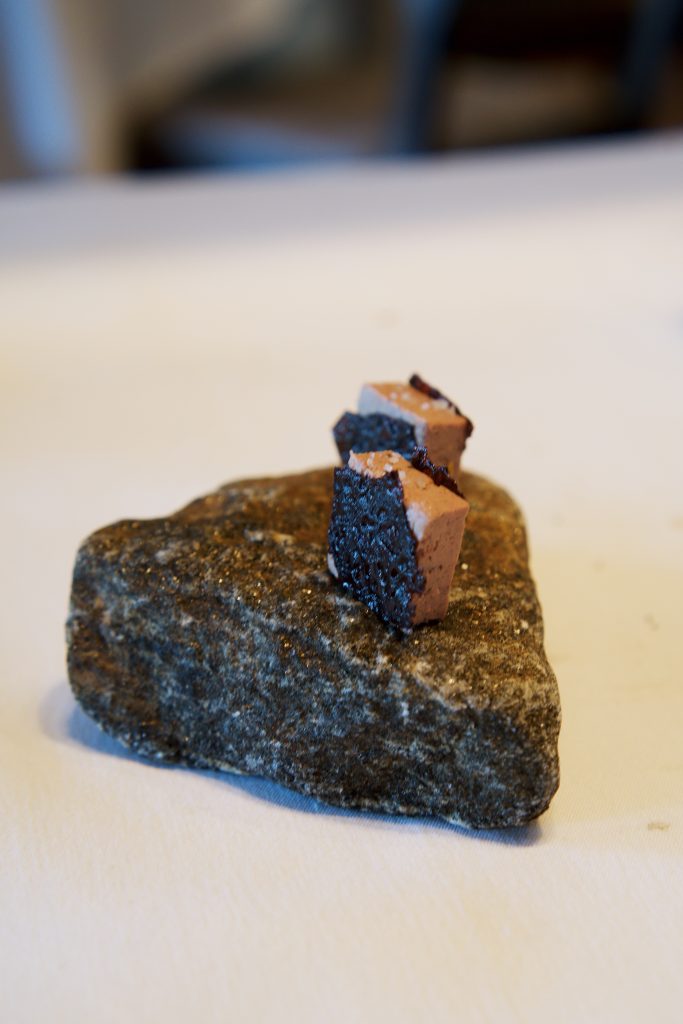 Next up was going to be the first but not first of many meat dishes. Simply fois grais, chocolate and a bit of salt. Off course delicious.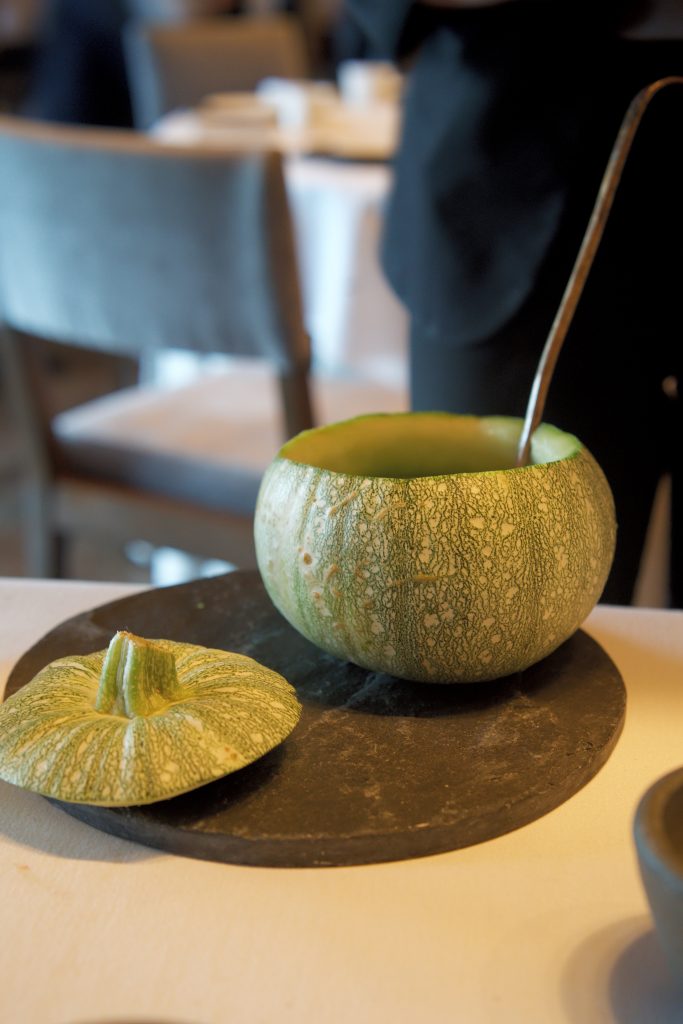 It was summer, it was hot and it was squash season so next up a simple but refreshing squash gazpacho.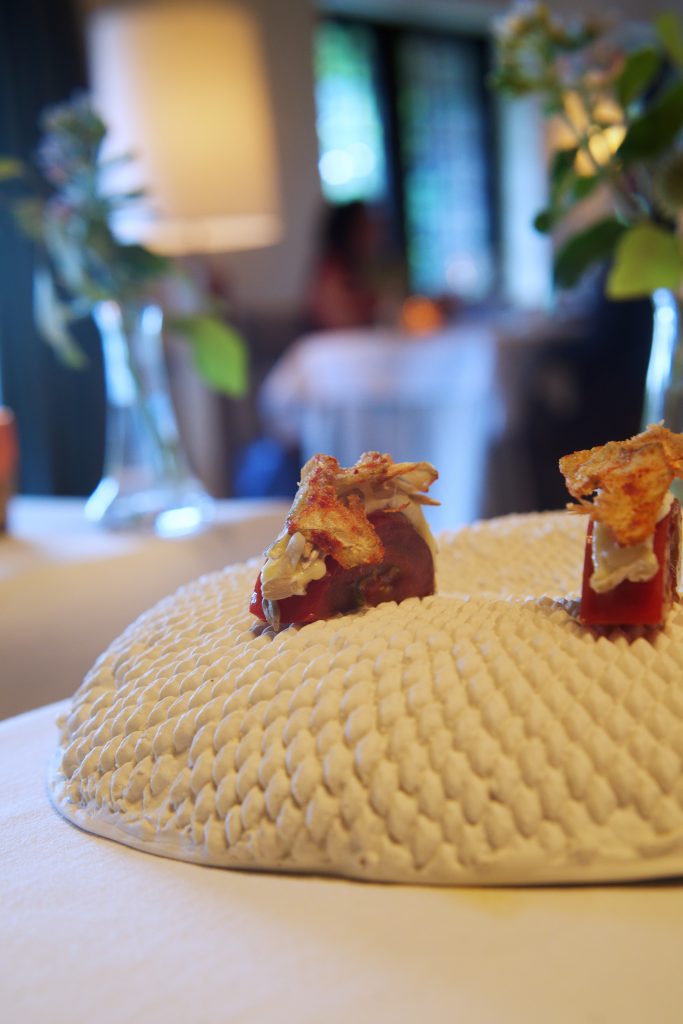 Only once before did I try the combination of blue cheese and tomatoes and it blew me away. Off course it would once again. It is truely an amazing combination. It is a combination filled with an insane amount of Umami.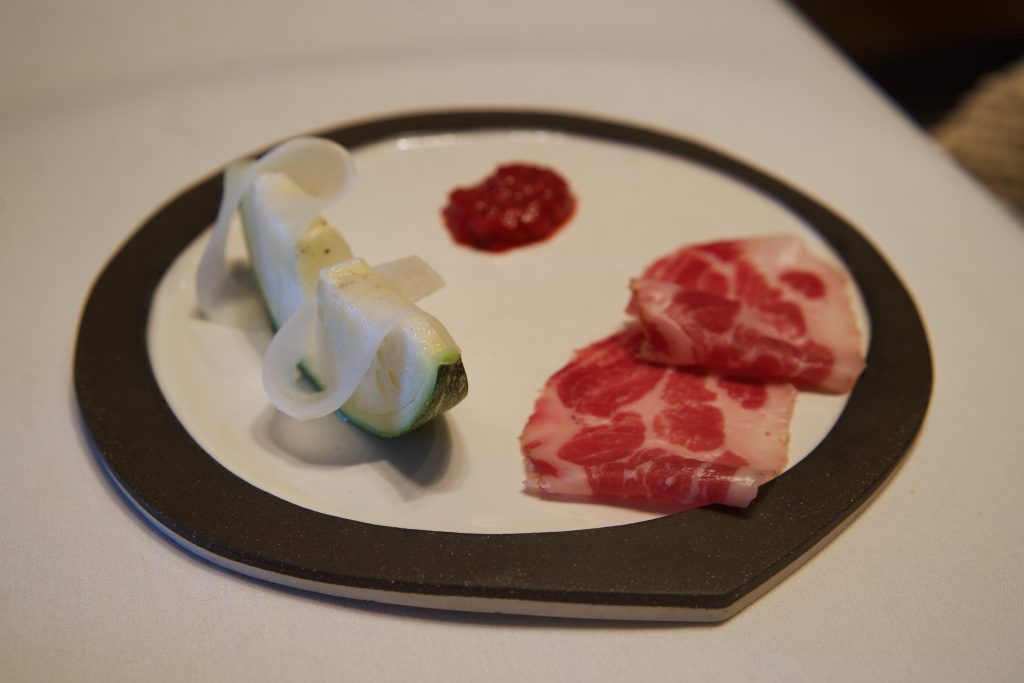 We now continued with yet another squash dish and this time the squash wanted to be a melon. So naturally served with cured carpaccio and a marmelade. The squash was extremely sweet and delicious and the slight acidic marmelade was an amazing touch.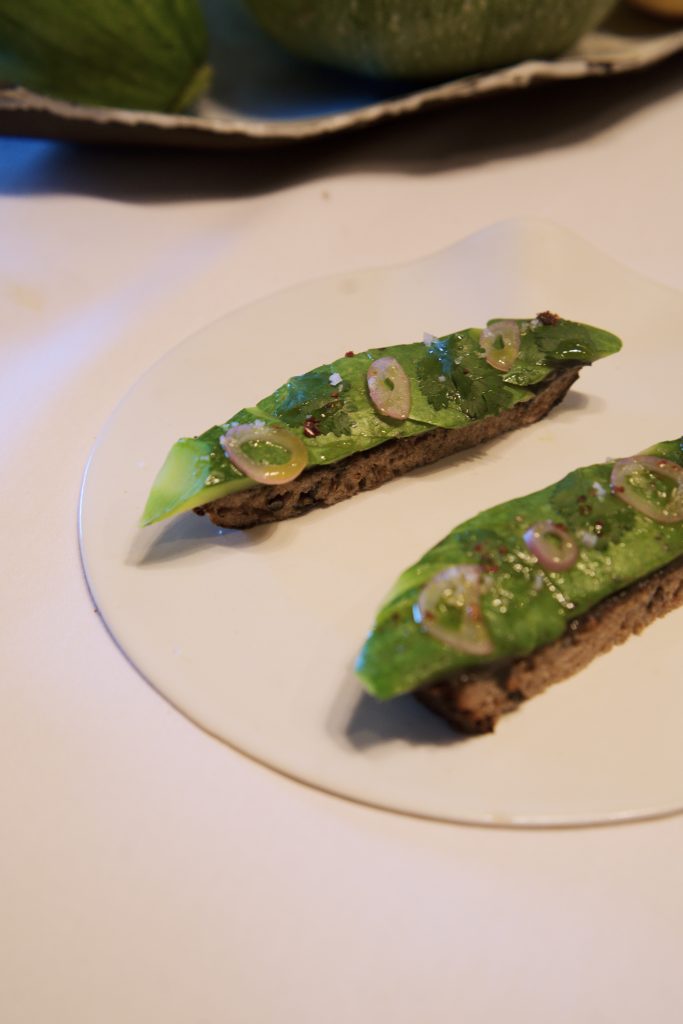 Off course the next squash also wanted to be something it was not and that is an avocado. So naturally we were having avocado  toast where the toast was a squash cake. Need I say that it was another amazing dish.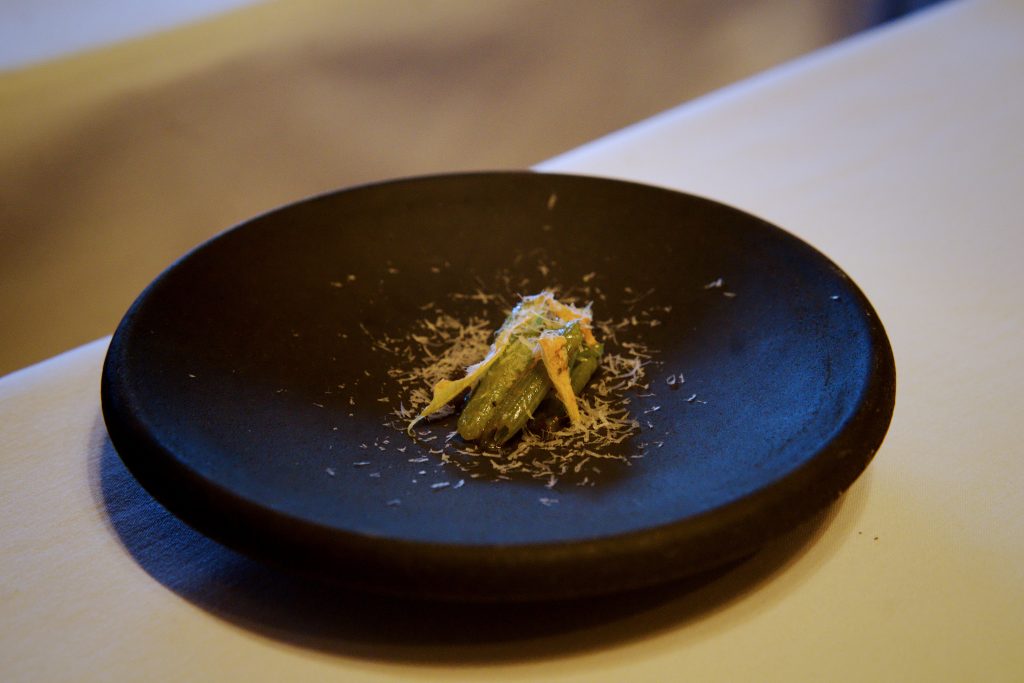 A new classic from Blue Hills is the squash stem cacio e pepe. During our tour they told us that 70% of the plant from the squash is actually the stems so why not use that for something and so they did. Not your classical Italian dish but I don't care about that when it is this good.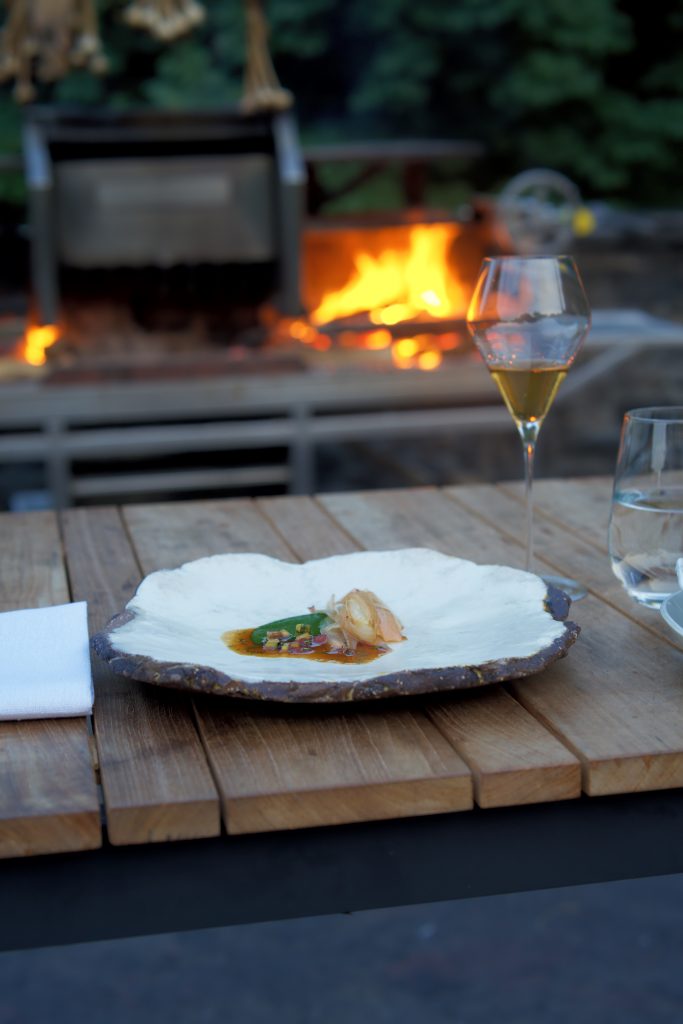 For our next dish we moved to the terrasse overlooking the grill section eating grilled onion with a compost cooked egg and a rich sauce on bone marrow and what I remember to be a woodsorrel pure. Such a rich and delicious dish that united umami, smoke and sweetness. Enjoying it overlooking the fields also didn't hurt.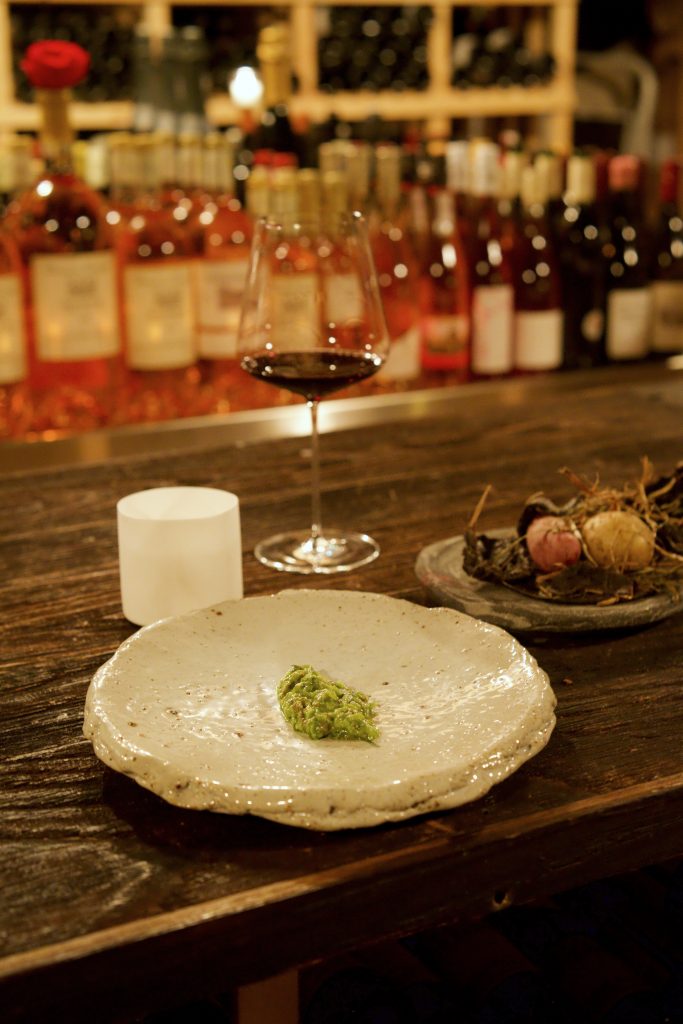 From the terrasse to the wine cellar where we were to enjoy our next dish, but before eating close inspection of the wines were a great passage of time. Squash bolognaise served with a potato cooked in a compost crust. Simple and delicious.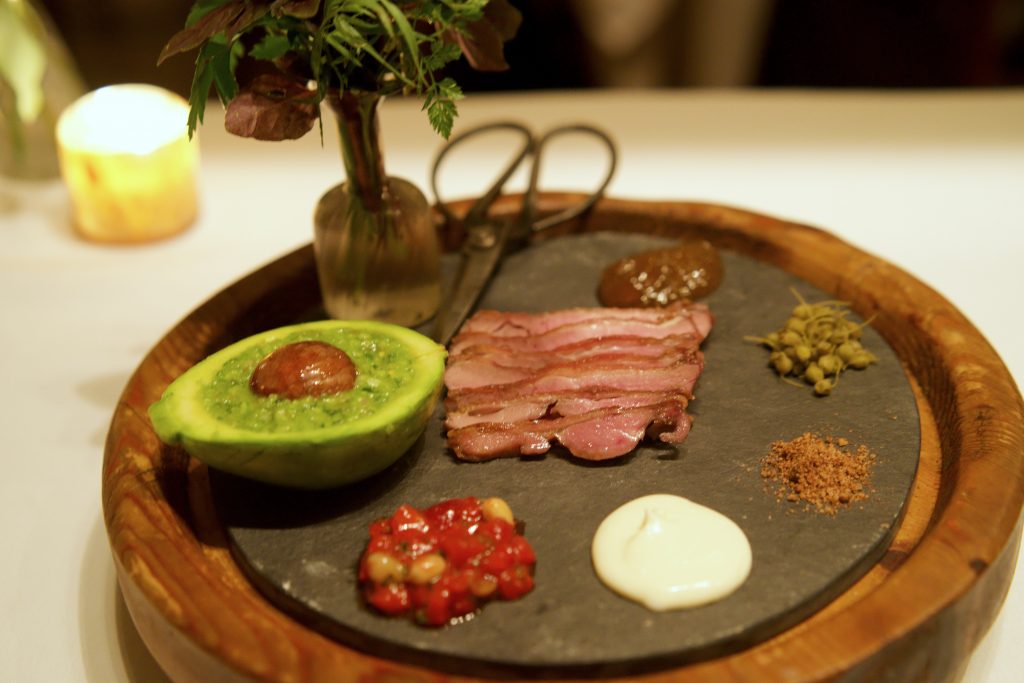 Back in the main dining room it was time for duck tacos with peas and different condiments. Well it wasn't as much a taco as it was a savory pea pancakes but the idea was the same.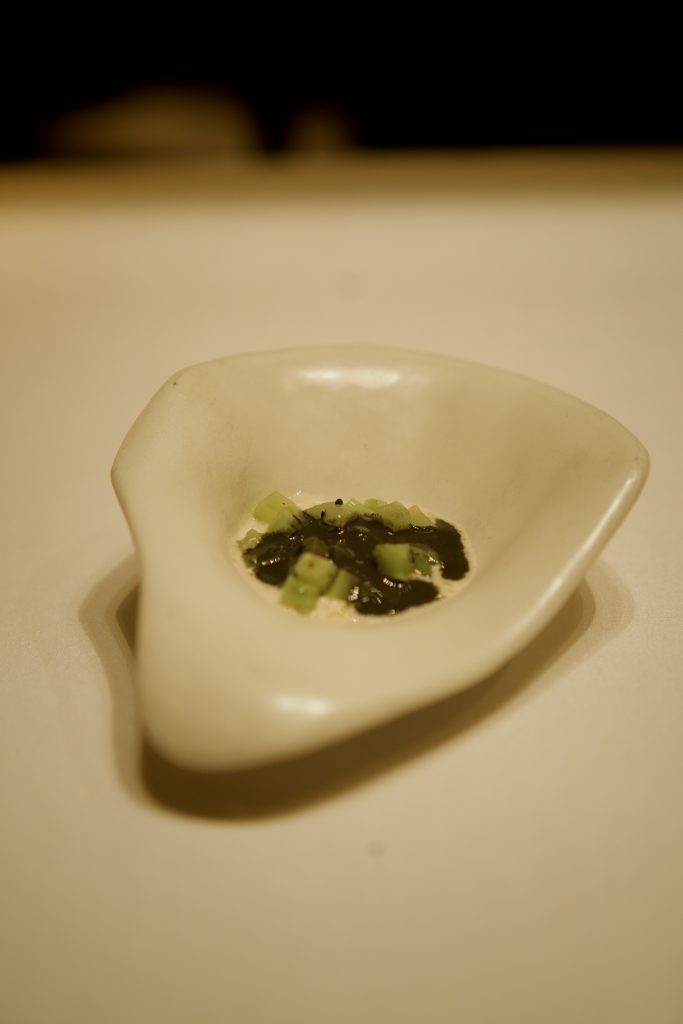 For the first dessert it was time for a refreshing levain and cucumber icecream with black sesame.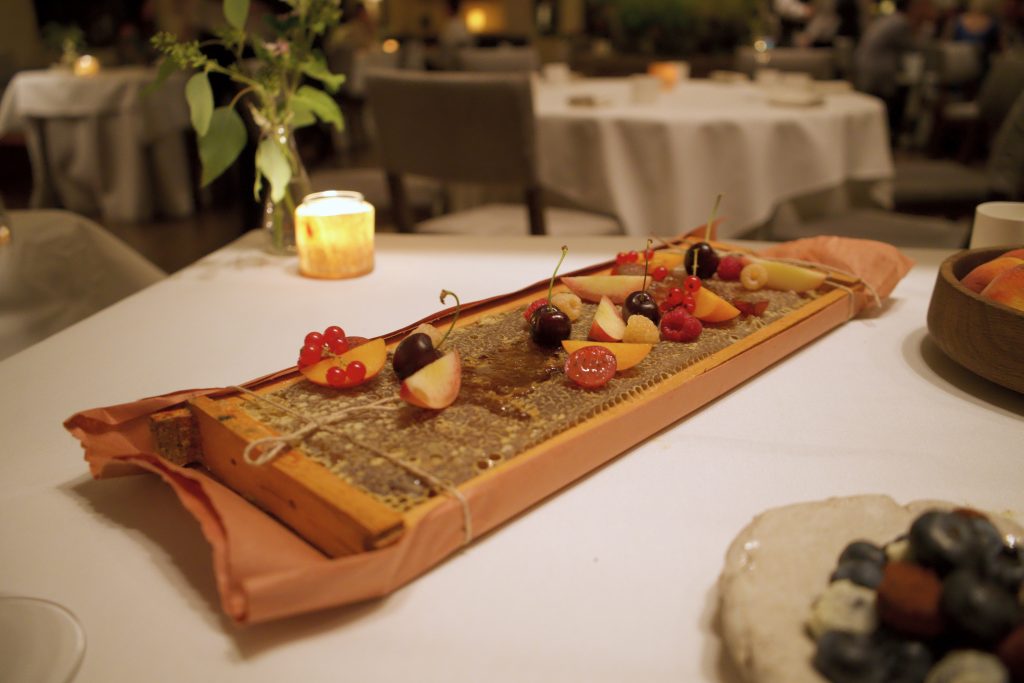 For our last dessert we finished how we started. Simple but delicious ingredients. Different berries served directly on honey. What else do you need?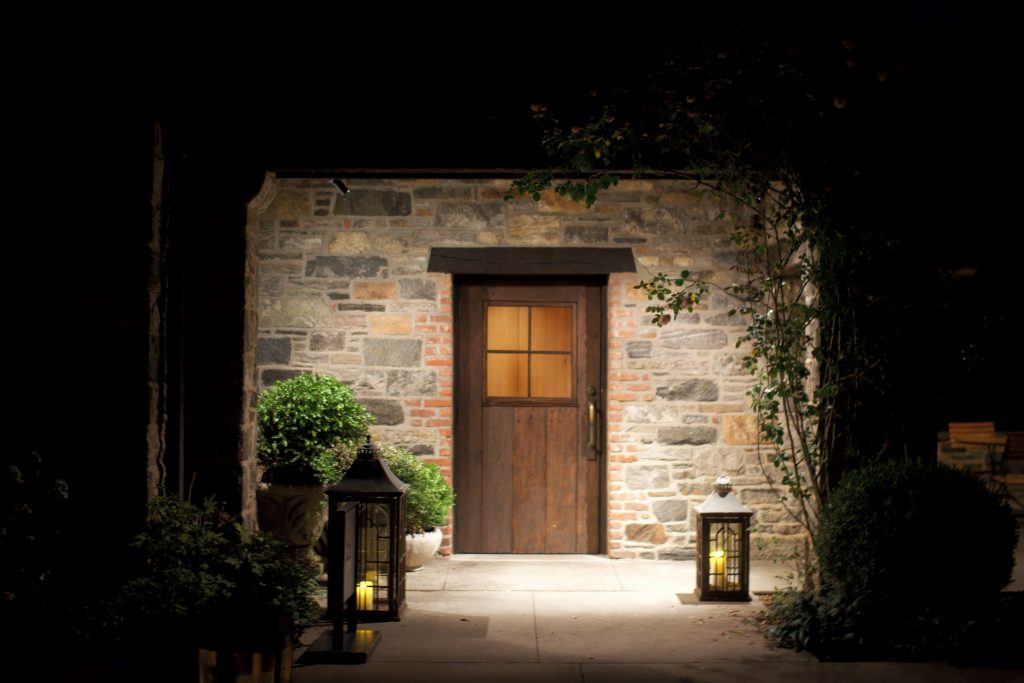 Sometimes it can be difficult for a restaurant to stand out as there are vadt amount of places that serves delicious food. So to stand out and be unique and truely memorable it needs to have something extra and Blue Hills has exactly that. What they have extra is not just one simple item but a collection of different initiatives making it even more special. The location is an obvious place to start. It is located 1 hour north of Manhattan outside a cosy town of Tarrytown at an old Rockefeller estate. It is quite the honor and privilege to be able to build the home of your restaurant in such a unique location. Off course they use it well. We dined both in the lounge, main diningroom, terrace and even his old wine cellar where the change of location created a nice dynamic of the 4,5 dinner and it showed up the beauty of the place in the most beautiful and natural way. 
Service was free flowing, personal and professional invisible when it should be and present when it should be. For the wine menu you are giving the options of few flavors for each wine making it more personal. A first for me and it goes without saying that I have no idea whether or not I would have preferred the other wines but the ones I got were delicious.
Finally for the most important: the food. It's impressive, it truly is. It is an impressive display of products. The work they are doing on the farm to produce high quality ingredients and then presenting them in the purest form is to me simply just amazing. Vegetables magic at Blue Hills at Stone Barnsve
So all in all the night at Blue Hills was one of the best meals ever.