As much as love the full evening experience at a fine dining restaurant I love the restaurants that provide a great scenery for a night out with a friend in relaxed surroundings with great food. Fiskebaren is one of those restaurants. As the name would suggest its specialty is fish and shellfish, which Denmark provides in great quality.
This evening we would start out with an oyster serving. With a raw oyster serving, the chef cannot hide behind anything. Buy great quality oysters and serve it with a delicious vinaigrette and nothing more. Fiskebaren did just this.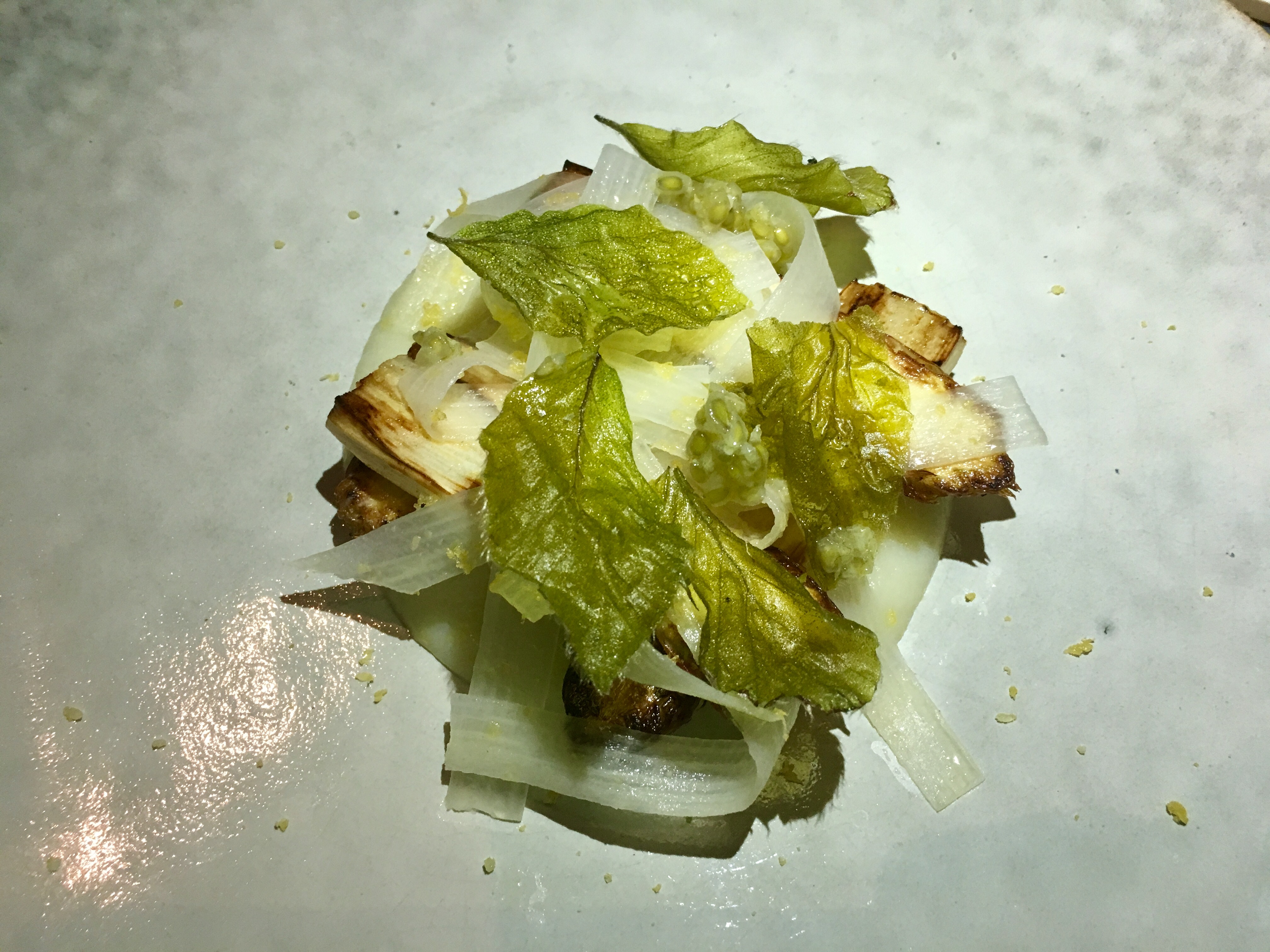 As everything on the menu looked good, we decided to share all the dishes so that we were able to try more dishes. Asparaguses served both grilled and raw was our first choice. The acidic sauce and beech tree leafs were a great supplement for the seasonal asparagus. In a couple of weeks when you can get this with Danish asparagus, it will be even better.
Our fish dish was even better. Squid with celeriac and a black garlic and ink was very delicious. Delicate and pure flavors.
A classic at Fiskebaren is their mussels. Strangely enough, I love food where you have to do a bit of the work yourself and getting your fingers dirty. This is exactly what you get with mussels. Amazing quality mussels and I like the combination with celeriac, but in my mind, the sauce was just a bit too rich for the delicate flavors of the mussels. Still I will order it again next time.
I have always liked the desserts at Fiskebaren and they were not to disappoint me this night. Rhubarb with Danish "koldskål", oats and woodruff. Delicious but the next dessert took the focus.
Verbena is always bound to be refreshing. Here served with buttermilk and an almond and liquorice "cake". The texture of the cake I was not especially fond of but the flavor combinations were amazing.
Great simple food. In my mind not much more needs to be said. Fiskebaren is just one of those places I keep coming back to.