A new wave of creativity at Noma
20 dishes without any use of meat or seafood. That was the challenge that Rene and the rest of the crew at Noma gave them self. The hardest one so far according to Rene, which I think everybody can understand. As the restaurant was all dressed up to seafood season so was the case  for vegetable season where the decorations were was changed completely for the vegetable season with a hops plant climbing the wall and a tomato plant taking center stage in the dining room. The dinner ...
Continue Reading
Japan, France and New Nordic combined at Restaurant Jordnær.
I love marriages between unlike elements and my dinner at Restaurant Jordnær would display some dishes that did just that. The restaurant is located a bit north of Copenhagen in what some might call the suburbs in an old hotel without being a classic hotel restaurant. They do however serve a small 3 course menu a long with the bigger tasting menu to accompany the hotel guests. Of course, we went the other way for the full experience. The appetizers quite clearly set the tone for the ...
Continue Reading
Delicious Venezuelan and Peruvian fusion at Merito
Another two Central alumnis decided to open their own restaurant this month is opening his own restaurant at restaurant Merito. The idea with Merito is to unite the Peruvian and Venezuelan cusine in a casual and social restaurant, but with high quality food on the plate. I came to learn Juan Louis one of the chefs as he was going to Copenhagen for a research trip and wanted some restaurant tips.  The inspiration was apparent In both decor and flavorprofile in some of the dishes. The ...
Continue Reading
Restaurant Statera brings french sauces to Lima
A small Maruviel bowl appeared at our table containing the most delicious sauce. It was the first time in 5 months that I had a sauce, not a salsa, not a stew or a chili but a classic french sauce. Something that I had missed for a while. Andre Patsiam left Central 2 years ago to start his own restaurant and in classic Peruvian style with lots of difficulties it took him 2 years to build and open Statera. Part of this time was spent travelling in Peru in search for amazing ingredients. ...
Continue Reading
Chilean tapas at Restaurant 040 in Santiago
A "popsicle" was presented, but the menu said sushi. I thought to myself they really are inspired by the molecular kitchen from Spain. Biting in to it I knew that I was in for a treat. In the basement of a hotel in the hipster area Bellavista in Santiago lies Restaurant 040. It is ran by Sergio Urbano and Raul Yanez. Both chefs have worked at several European restaurants including El Bulli having therefore learned the molecular cuisine from the masters.  The menu ...
Continue Reading
Central: building for the future
The future, Mater Iniciativa and Pia. These 3 words sum up the reason for Central moving from their old location in Miraflores to Barranco. The old Restaurant Central was located in a residential building in Miraflores with buildings surrounding it completely and the restaurants ambitions had outgrown the space a long time ago and the "cramped building" left little room for inspiration or to be creative. The new building houses 3 different facilities. Restaurant Central, ...
Continue Reading
1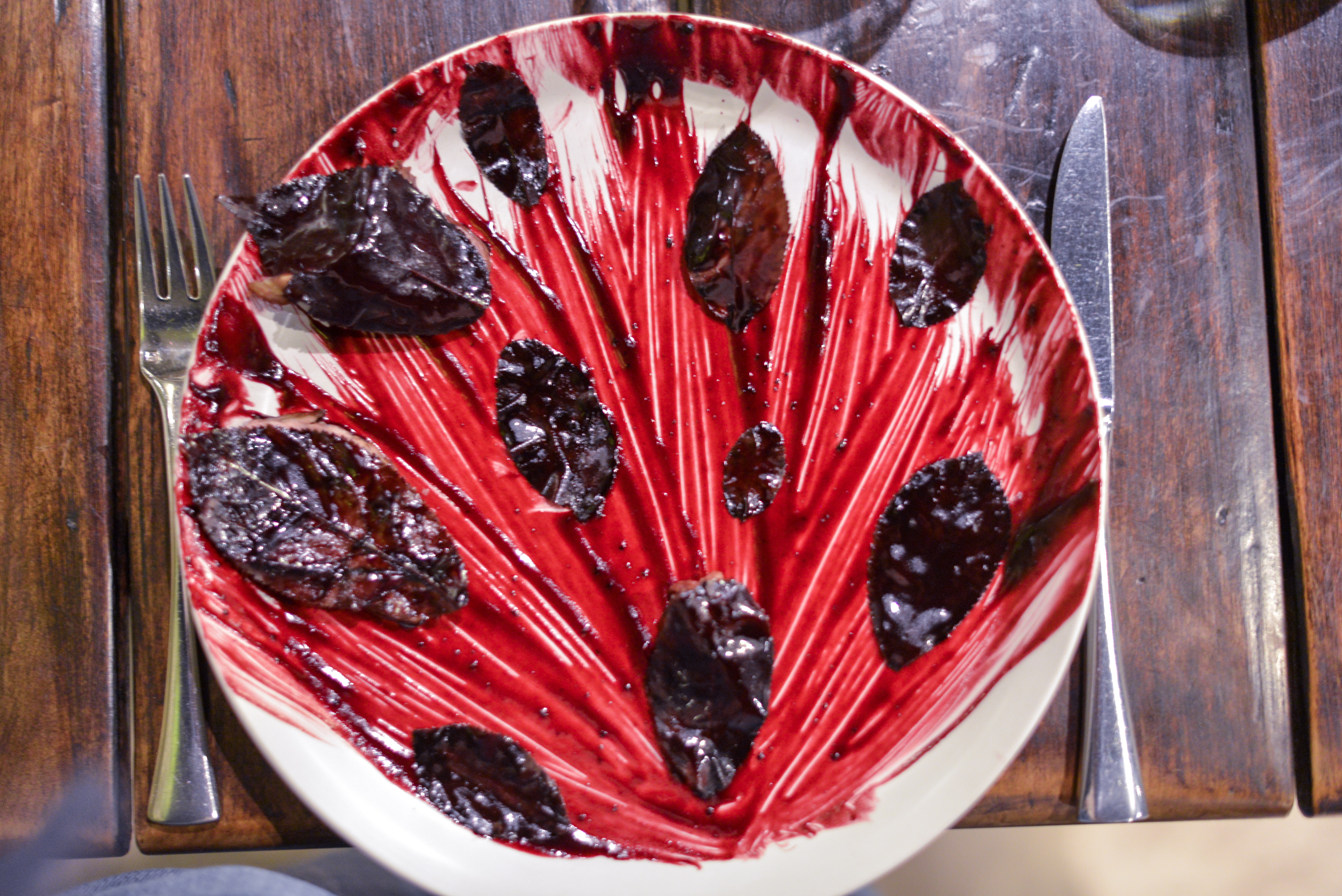 Borago: The most underrated restaurant in Latin America
Confused, happy, surprised, amazed and happy again. These are just a few of my emotions I had during and after my meal at Borago in Santiago. I had flown from Lima to Santiago for a gourmet weekend and Borago was the reason I chose Santiago. Having been open for 13 years Borago is not a new restaurant despite the fact that it is just in the last few years that the people outside Latin America have come to know Borago. The focus of the restaurant is to display and preserve indigen...
Continue Reading
A new local favorite – brunch at Mo Bistro
Yuca, brown butter, evoke mushrooms, pickled onions and kimchi. This was some the ingredients of the best rosti I have ever tried and it was a perfect example of the style of cooking at Mo Bistro. Innovative, delicious and comforting all at the same time. Mo Bistro was a popular brunch place in Barranco but the space was very small so Matias decided to move the restaurant to a bigger space in San Isidro. I have to say I think that it was a smart move as the new restaurant is cool, contempo...
Continue Reading
It's all about the details at Restaurant IK
I looked up as a direct spot over our table increased in strength and just 5 seconds later the first 2 snacks were placed on our table. Small bite size snacks where one of them were to be eaten with tweezers. At this point I thought to myself "they think of the little things at IK" and my expectations for the evening increased. The story of Restaurant IK is one of drama and tragedy. Just weeks before it officially opened the owner and chef Ivan Kisic died in a tragic accident ...
Continue Reading
A restaurant with a greater purpose – The Mil experience
When you open a gourmet restaurant that seats just 20 people at a site located at 3400m above the sea level an hour flight from a big city followed by more than an hour drive out of which a big part is in dirt roads there must be a greater meaning to it all. For chef Virgilio Martinez there is a greater purpose to opening Restaurant Mil at Moray. The restaurant is located overlooking the ruins of Moray which is the site where the incas experimented with the effect of different altitudes on ...
Continue Reading