Two and half year ago my wife and I spent our first wedding anniversary in StreetXO and we were blown away. Our summer vacation had once again taken us to Madrid once again so for our 5 anniversary of meeting for the first time going back to StreetXO was obvious.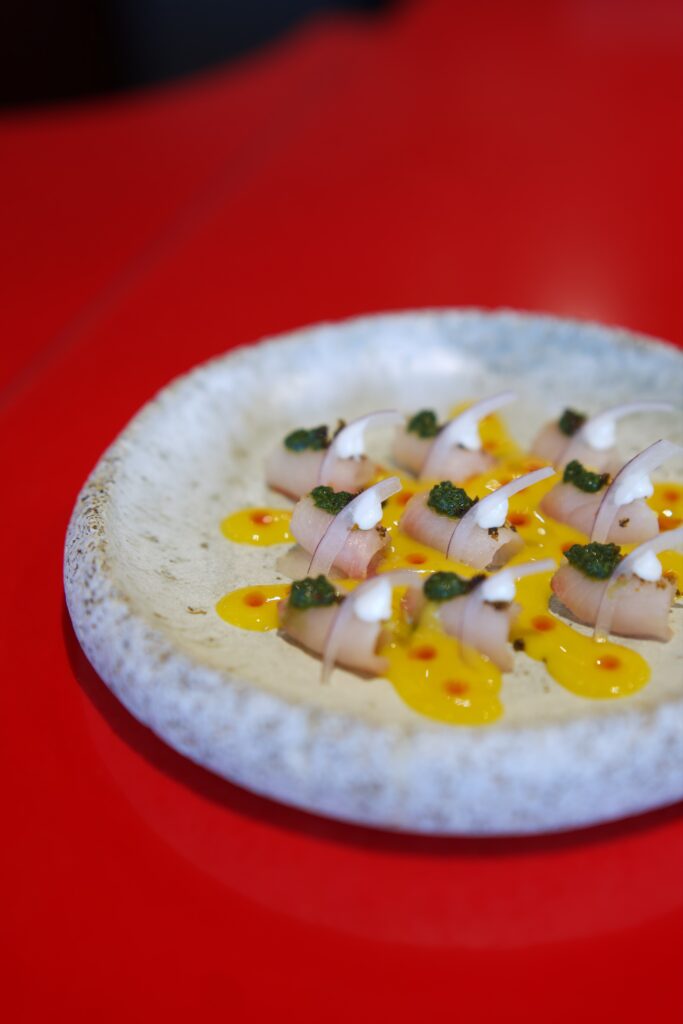 We started with a spicey Mezcal margaritas. StreetXO is obviously a place where you should go for the cocktails and it went great with our first dish which was presented as a Peruvian sashimi. Had it been called a tiradito I would have agreed with that as well. Last time at StreetXO we got the best tiradito of our lives and this one was equally good. Thin slices of hamachi served with a soft passion fruit sauce which had an amazing texture almost like a melting sorbet. As it was a Peruvian dish it also had hucatay and mirasol chili among other. A perfect dish to start the meal. Initially the sauce came across sweet with just a bit of heat but the head build up as you were eating the dish almost changing the identity of the dish which you just have to love.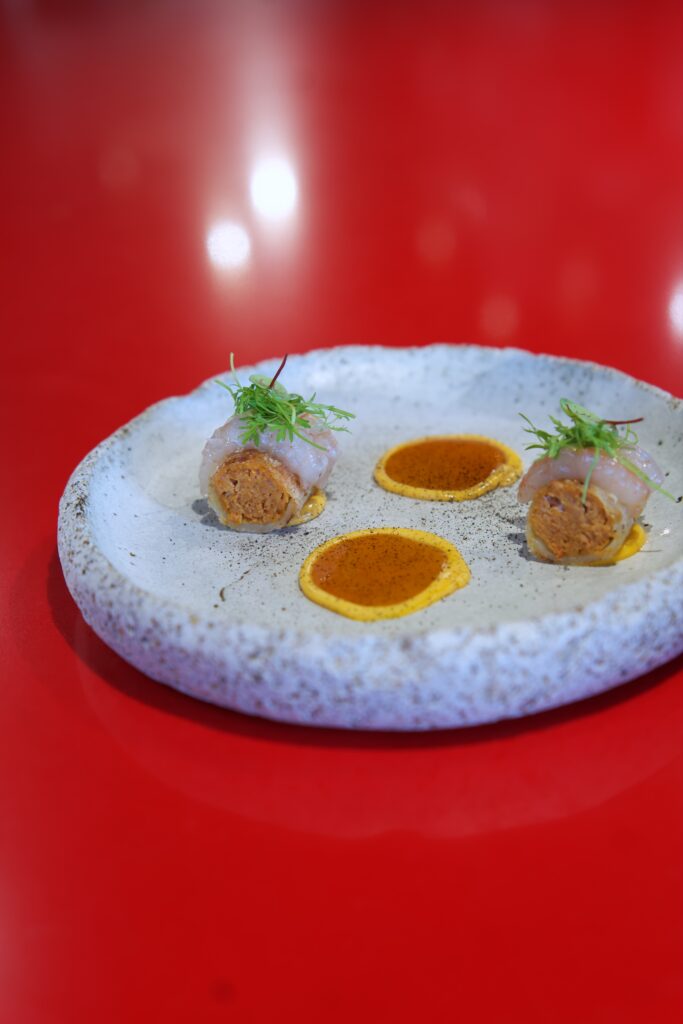 We continued with Vietnamese rolls filled with duck and umami rich prawns and topped with slightly warm prawns served with sweet and sour sauce and of course a bit of chili. Again a dish in perfect balance in both sweet and sour but also between the duck and the prawn and finally in textures between the crispy rolls and the soft prawns.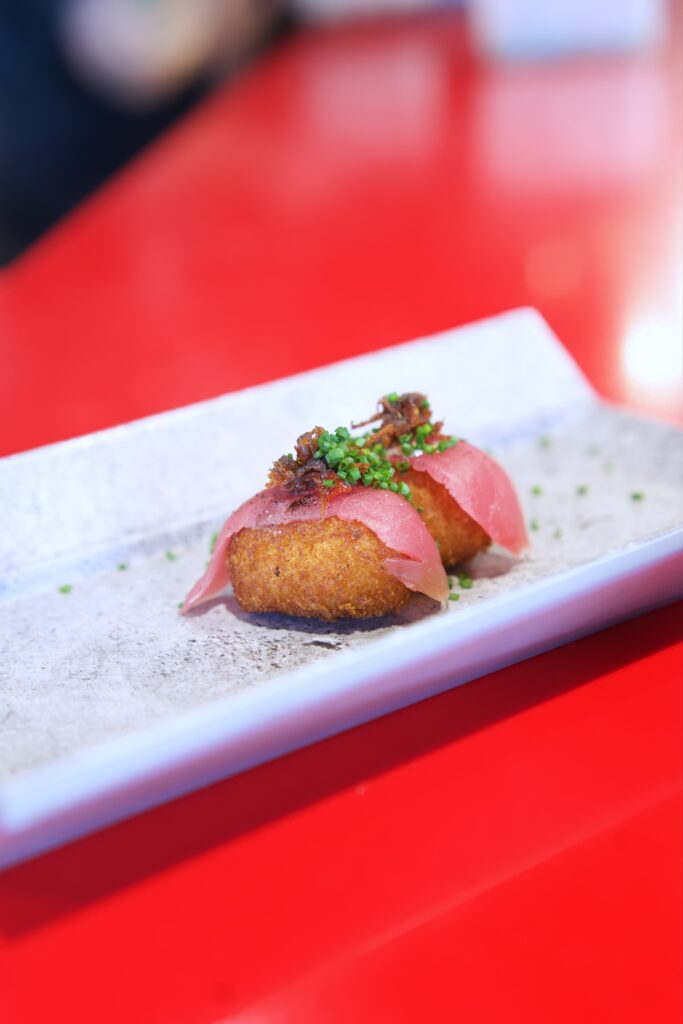 Croquettes are a personal dish for Dabiz as he proposed to his wife with a bowl of croquettes. The version at StreetXO is therefore also called croquettes de Pedroche after his wife. His version is stuffed with a bit of umami as well as sweet sheep's milk and Lapsang Sourchong tea and topped with a tuna sashimi. A perfect bite filled with so much flavor.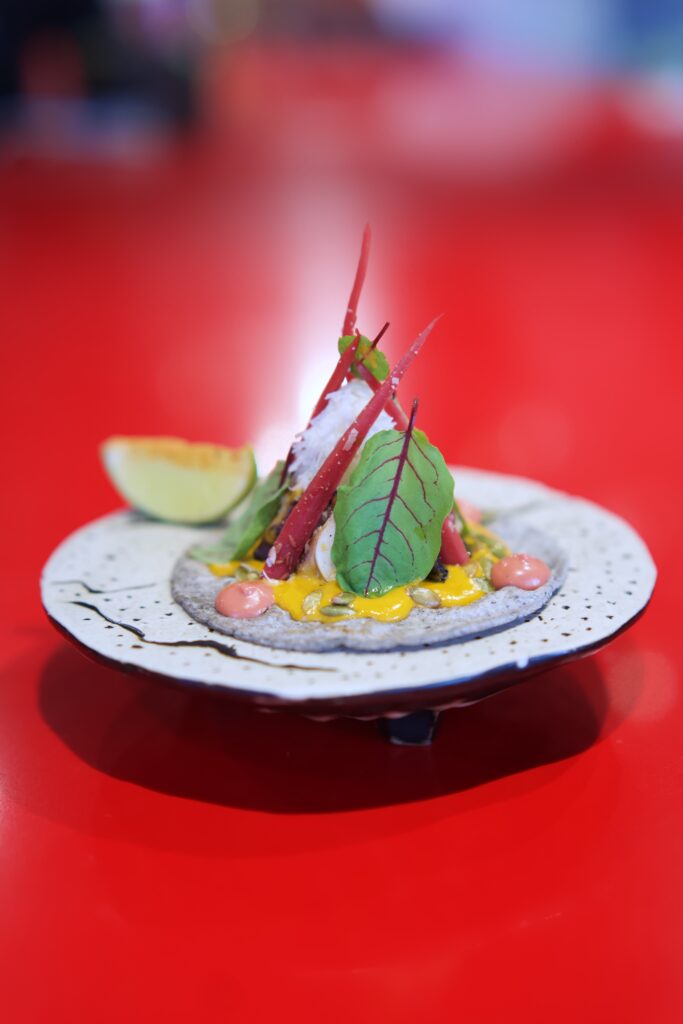 The next dish broke every rule there is. A blue corn tortilla filled with both a yellow mole of Morita chili and butter, octopus and Parmesan. I am sure that several people are rotating in their graves in both Mexico and Italy when hearing about combining these ingredients but I don't care and neither does David because for him it's all about the flavor and this taco was just extremely delicious. The center was the mole and the rest of the dish was built around that and the role of the octopus was almost "just texture"
We followed to the main courses. Pigeon in two presentations. A grilled leg as well as it's breast which had been marinated in garam masala and served with a tamarind chutney and papadums. Again a great union of flavors and probably the most simple dish on the menu. The sweetness of the chutney together with the charcoal flavors put a bit smile on my face.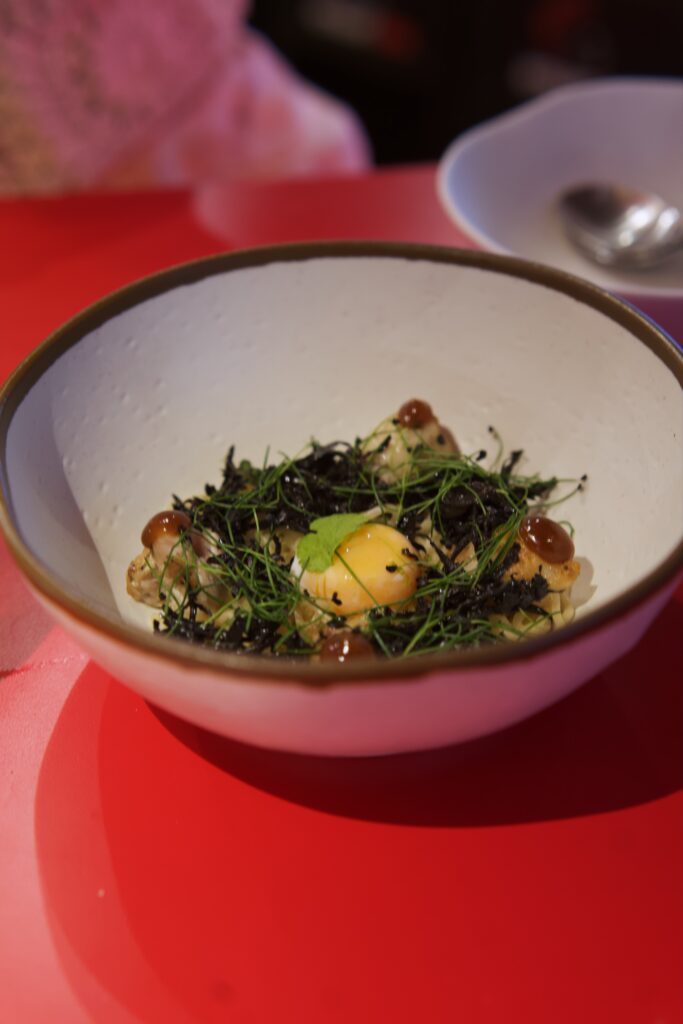 The menu at StreetXO draws most of its inspiration from spicy rich countries such as Singapore, Peru, Thailand and India so in that regard a ramen can be seen as out of place but when you taste his version it is not. I have no idea how it's done but it's stock is made of both foie gras and guinea fowl and it was a stock filled with so much umami but it still had a sweetness to it that did not come from the fat. As always a very different take on a ramen despite other classic elements like an egg yolk and black trumpet mushrooms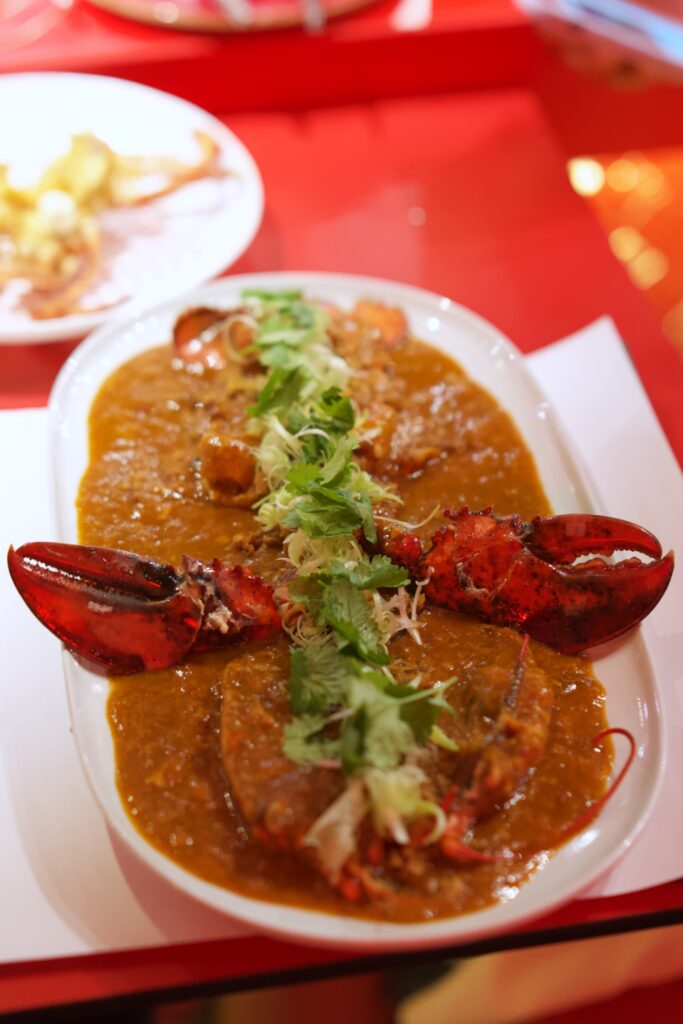 Our final salty dish was just a display of respect for flavors and products. A whole grilled lobster was laid in out in a chili sauce with tomato, chipotle and lots of small crunchy bits. Only Dabuz would serve such a dish with lobster but compared to the classic chili crab that is very spicy this had just a little heat. Soaking up the sauce and eating the lobster tail, claws and head was just such a pleasure.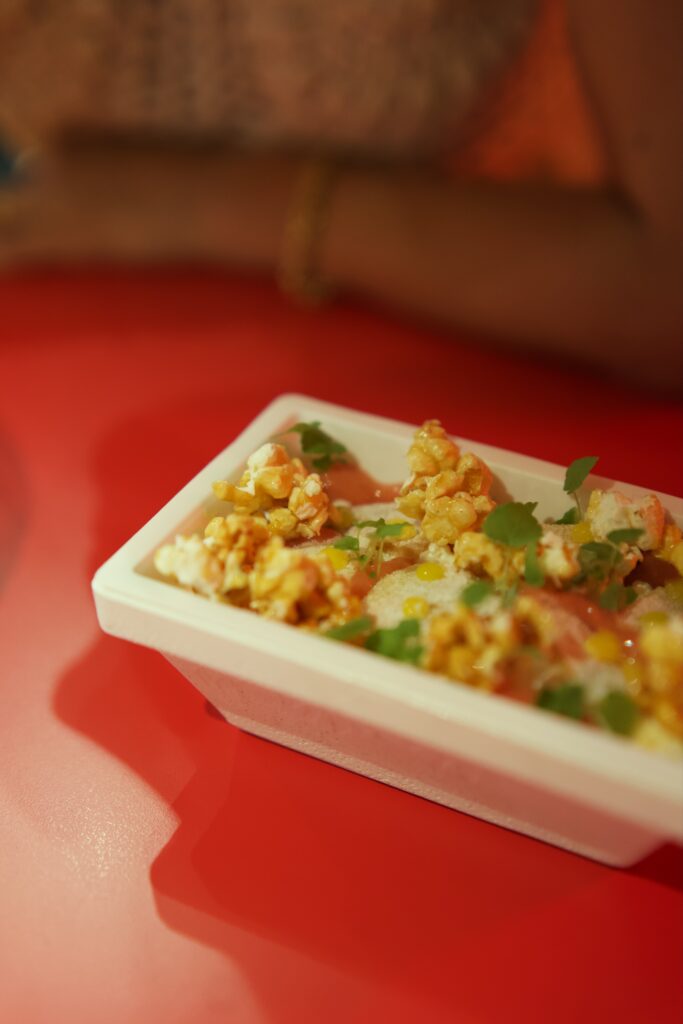 Cheesecake is a traditional dessert in Madrid, but it goes without saying that this was no classic cheesecake. First of all it was served in a topper usually used for ice creme to go and on top of the lid was popcorn that I think had been cooked in pork fat or that had been introduced in the caramel to give it a very distinct salty flavor. The cheese it self was a soft creme layered with guava. Yet another example of how any traditional dish transforms completely in the hands of Dabiz but never loosing sight of the fact that it has to be delicious. A perfect salty and sweet ending to an amazing night.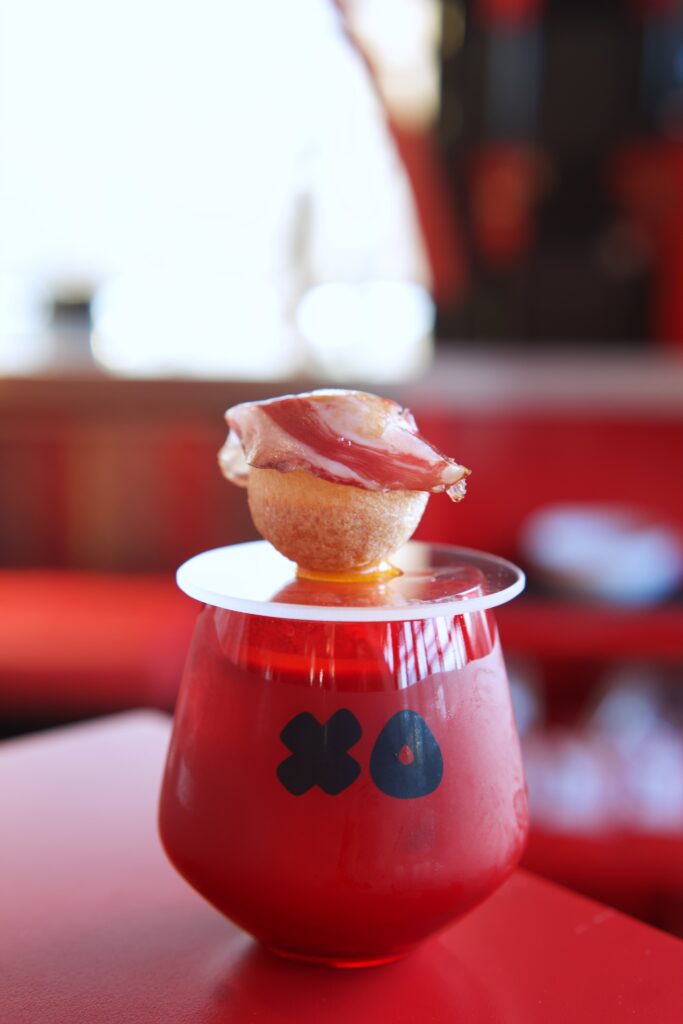 It can be hard to separate DiverXO from StreetXO because they feel so intertwined. Just looking at flavors and creativity StreetXO is easily a 2 Michelin star restaurant. The service is on point and the cocktail menu is one of the best I have seen where the creativity actually matches the level of the food. Twice I have now spent romantic nights there with my wife and I do actually feel that it is a great place for a romantic evening. This despite the unique decor and the loud techomusic blasting from the speakers because it is a place where you are happy and launching from the moment you enter to the moment you leave and after all that is what it's all about. It's not a restaurant I would go to every week because for that it is too special but for that reason it is also a restaurant that I would never visit Madrid without visiting. It's simply too special and amazing.
Go with an open mind, dress up as if you were going to a Michelin star restaurant, order cocktails and just order as much food as you can possibly eat and just lean back and enjoy.