For once a vacation was not planned around food just planned around going to places that both me and my wife loves. We still have to eat though so when in Mexico it goes without saying that we had to visit some restaurants and after having heard SOO MANY great things about Sud777 and having met headchef Edgar Nunez a year before I was more than curious to try his restaurant. 
The restaurant is located in an upscale residential area in the south of Mexico DF which with Mexican traffic can be a bit of a drive depending on your hotel if course.
The restaurant is devided into several small independent zones each with their own purpose. The overall feal of the place is a mix between finedining an an exclusive club reflecting the personality of Edgar.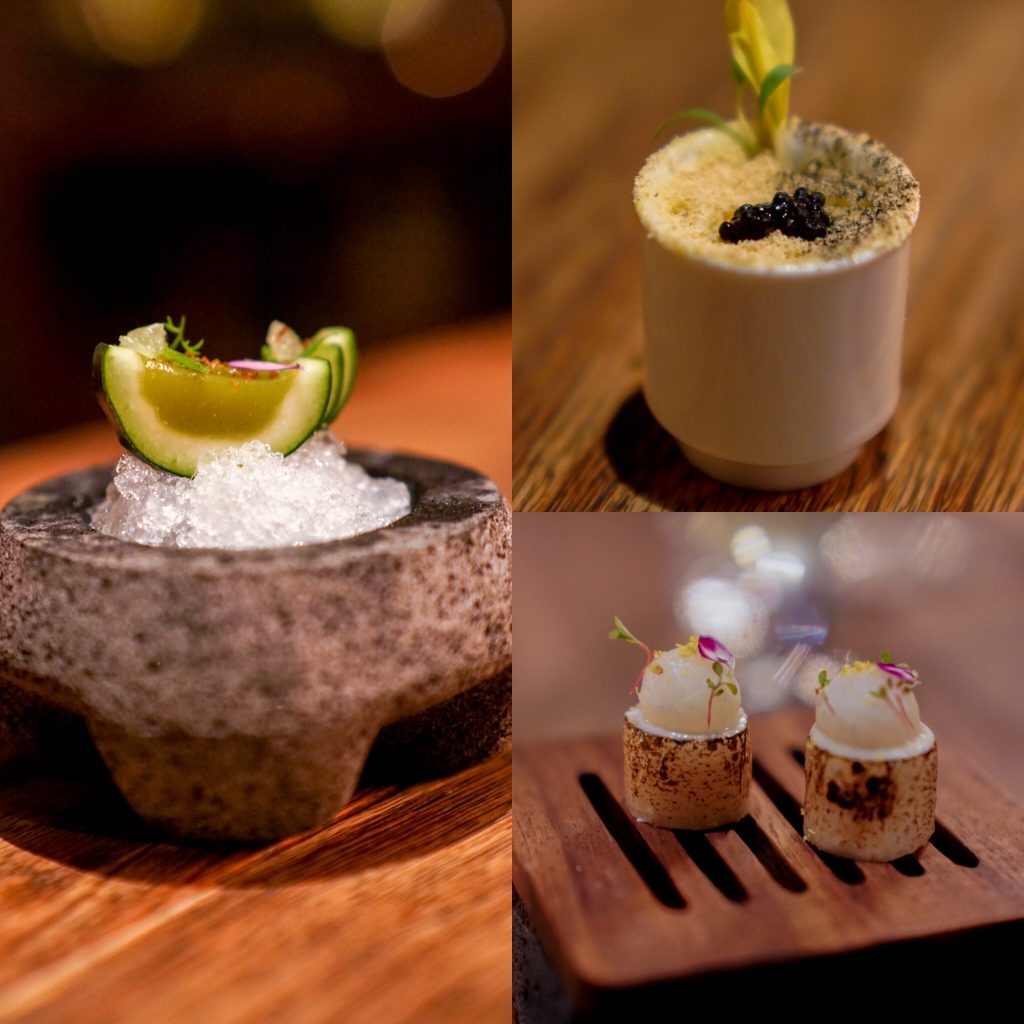 We started with 3 small snacks. A vol a vent made of daikon, cucumber ceviche beautifully presented and an souffle with cod caviar. The latter was surprisingly good. Classic flavors and very delicious whereas the ceviche was pure simple flavours.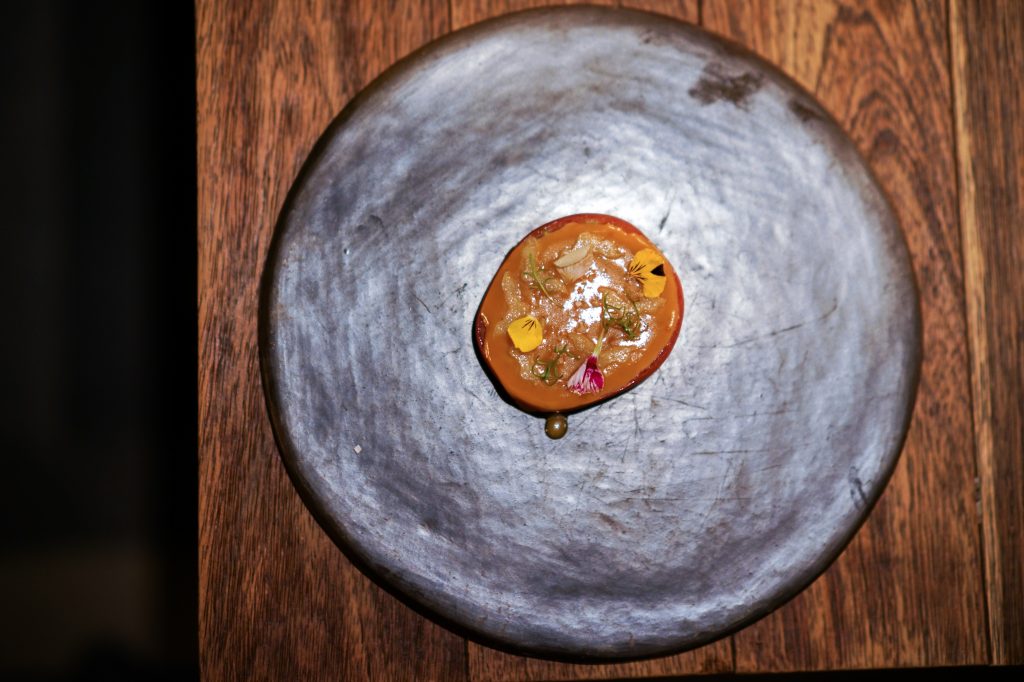 First real dish was just very delicious. A buffalo tomato smoked a bit served with an acidic sauce and flowers. The dish had everything umami, acidity, bittersness and sweetness. So simple and yet so many different flavors.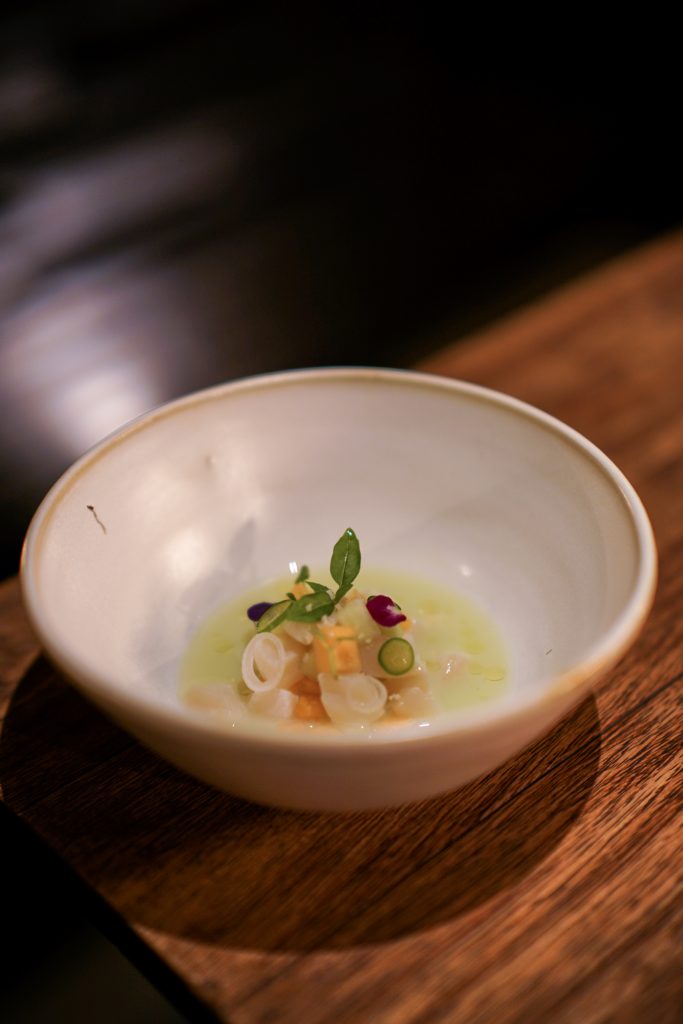 We continue with a dish of cantalope, scallops and a melon juice. An extremely refreshing and delicious dish where I enjoyed the mix of clean feminine flavors and a big kick from a chili.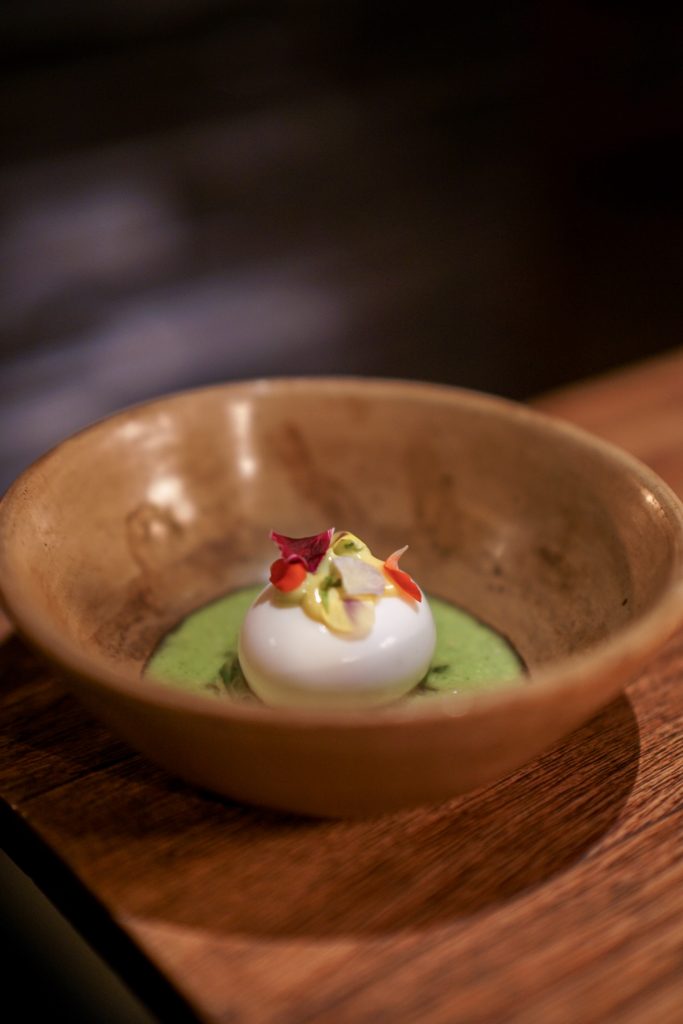 Now it was time to a bit more umami with a lightly boiled egg served with green bean sauce. Umami meet refreshing. Delicious.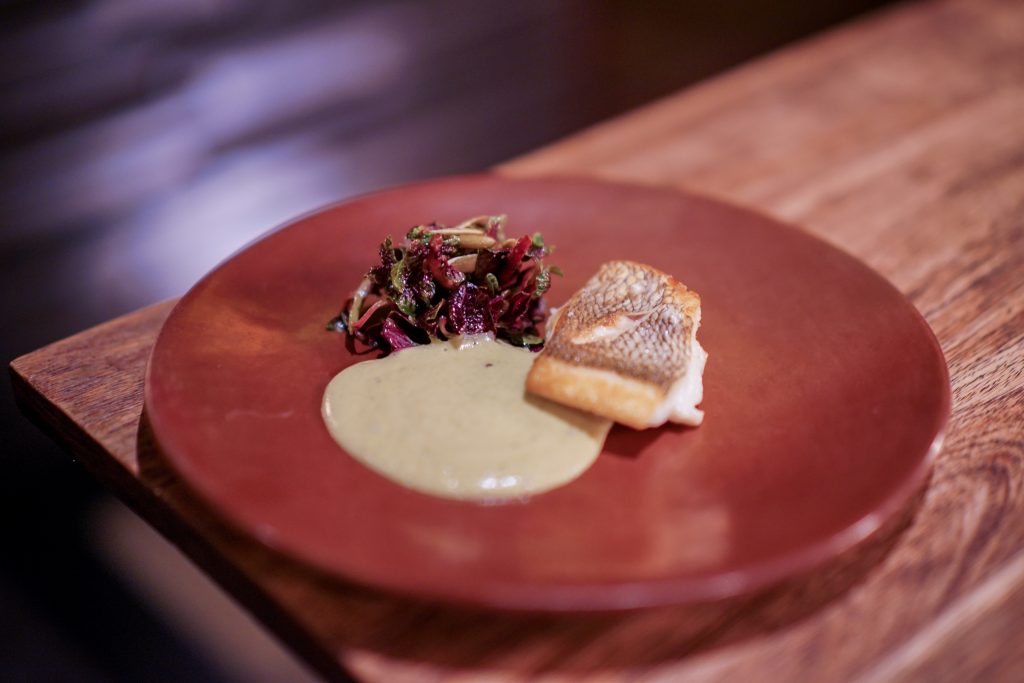 Quickly moving on to the main dishes. A bit too soon for my taste. A perfectly fried grouper with a pumpkinseed sauce and crispy greens. Very classic good flavors.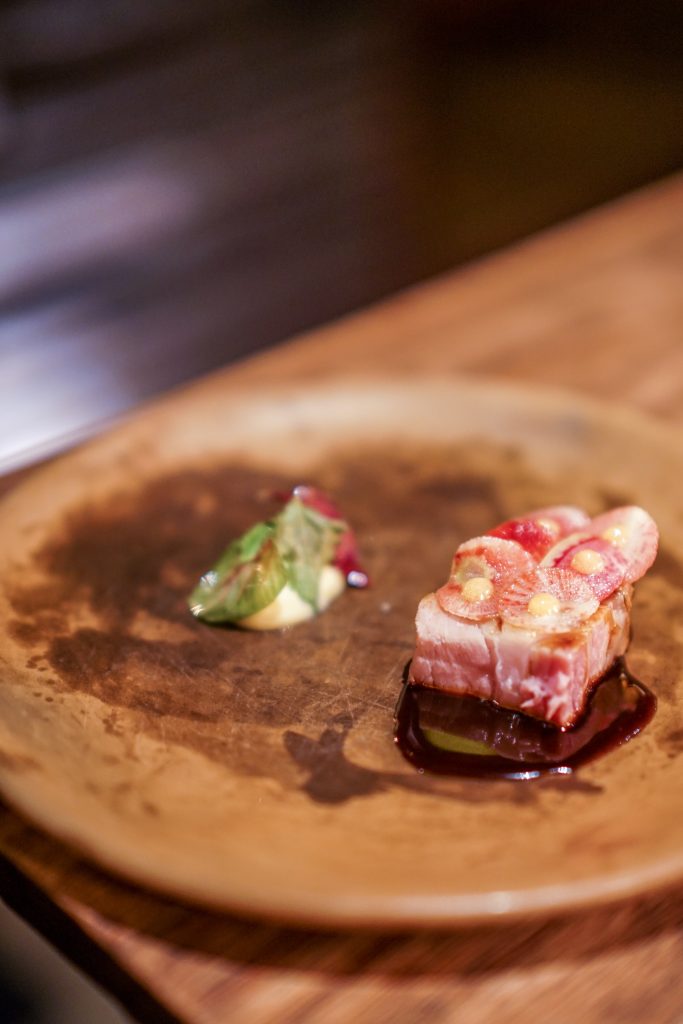 Now however it was to be even more classic. Juicy delicious pork with a rich demiglaze and a sweet apple pure. Just pure deliciousness made from classic combinations but the execution was level above normal.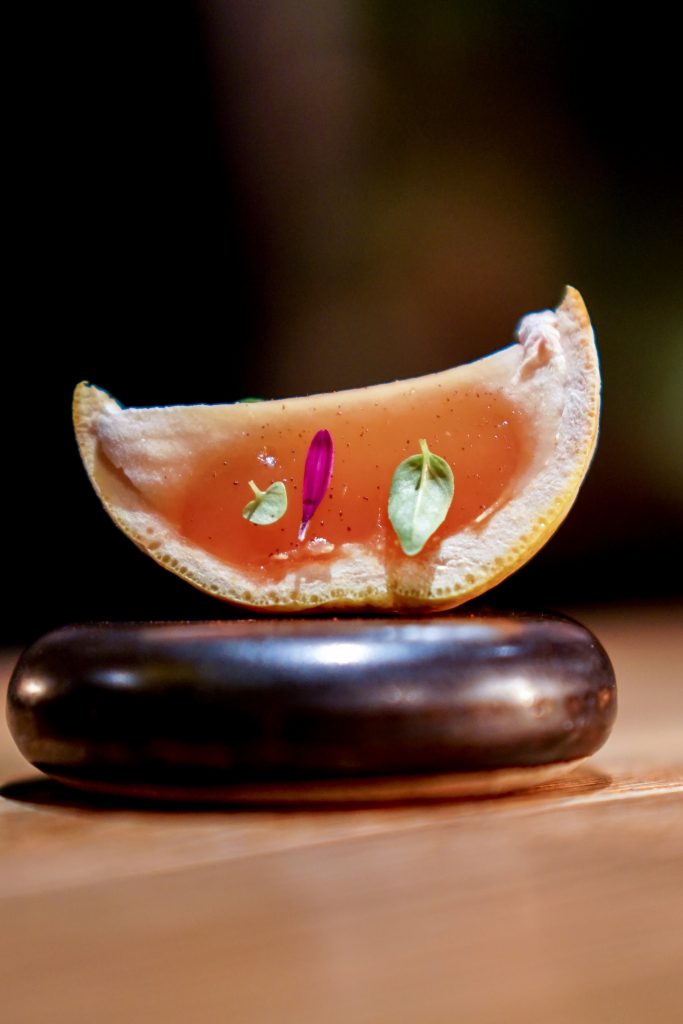 We were now moving into the desserts but before that a cleanser in the form of a grape with some chili. Unfortunately I am not a fan of bitter flavors so this was not a dish for me.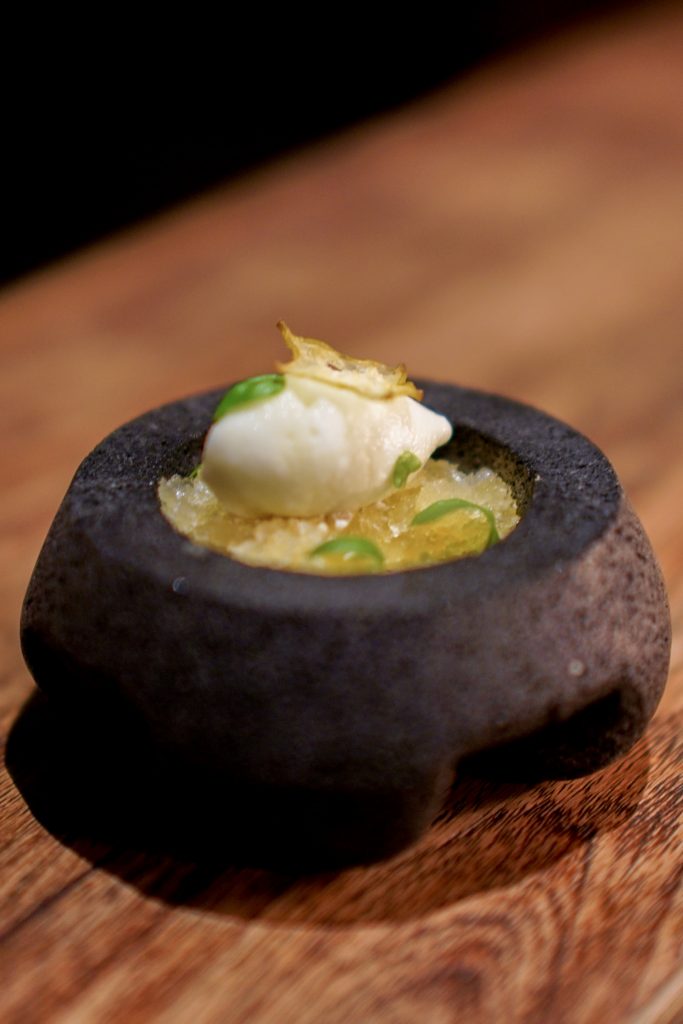 Another very refreshing dessert. Apple icecream with a ginger granite and a few basil leaves. It goes without saying that it was delicious and great mix if textures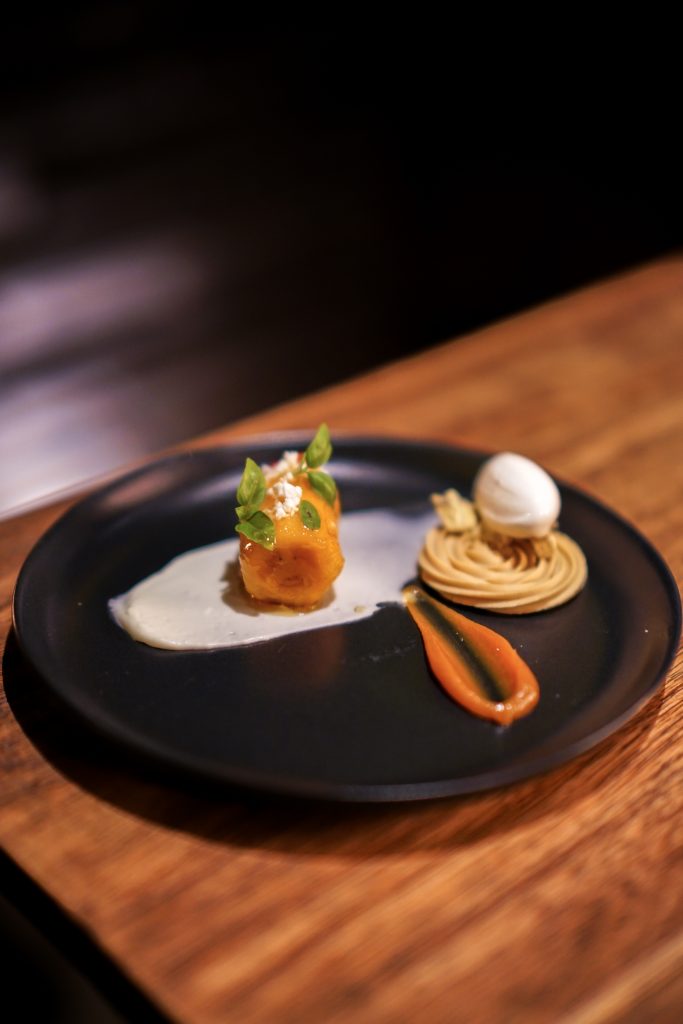 The finishing dish was by far the best dish of the evening. A sweet and delicioness fried banans served with goatcheese icecream and a smokey caramel sauce. Smoke and goatcheese in a dessert to me was just a stroke or genius and the firm texture of the banana was a perfect match. One of the best desserts I have ever had.
I have to say that I really enjoyed the dinner at Sud777. The dishes were all very simple in the expressions but of course technical to create and with very clean flavors. In terms of menu structure I would have preferred more snacks to make the menu longer and provide a possibility for more different experiences as to fewer bigger dishes. A personal preference of course.
It was a very nice winemenu and I quite enjoyed the laidback feal of the restaurant that didn't feal like the classic finedining ambience.
Sud777 has for a long time stod in the shadow of Pujol and Quintonill but I see an increasingly number of people having Syd777 as their favorite restaurant in Mexico DF. The 3 restaurants are luckily very different with each their own style of personality and therefore no real need for a direct comparison.
So whether or not Sud777 is the best restaurant in Mexico DF I don't know but it is definently underrated and one that I am looking forward to coming back to as it gives a fresh and new perspective on modern Mexican cooking combining simple flavors in both new and classic dishes