A dinner at Lyles marked the beginning of an intense 24 hours with 3 tasting menus at high-end restaurants. As it turned out the casual restaurant in the trendy Shoreditch neighborhood could easily live up to the other classic fine dining restaurants.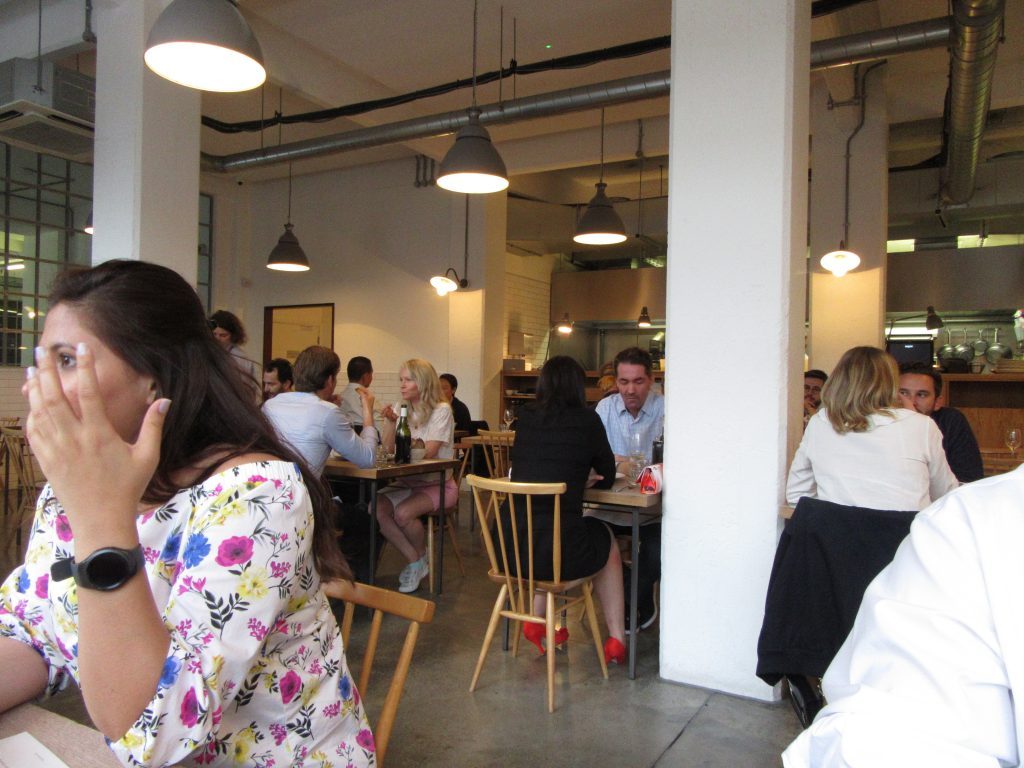 The restaurant is situation in an old industrial building and together with an open dining room; it creates a very casual and minimalistic feeling where focus is on the food.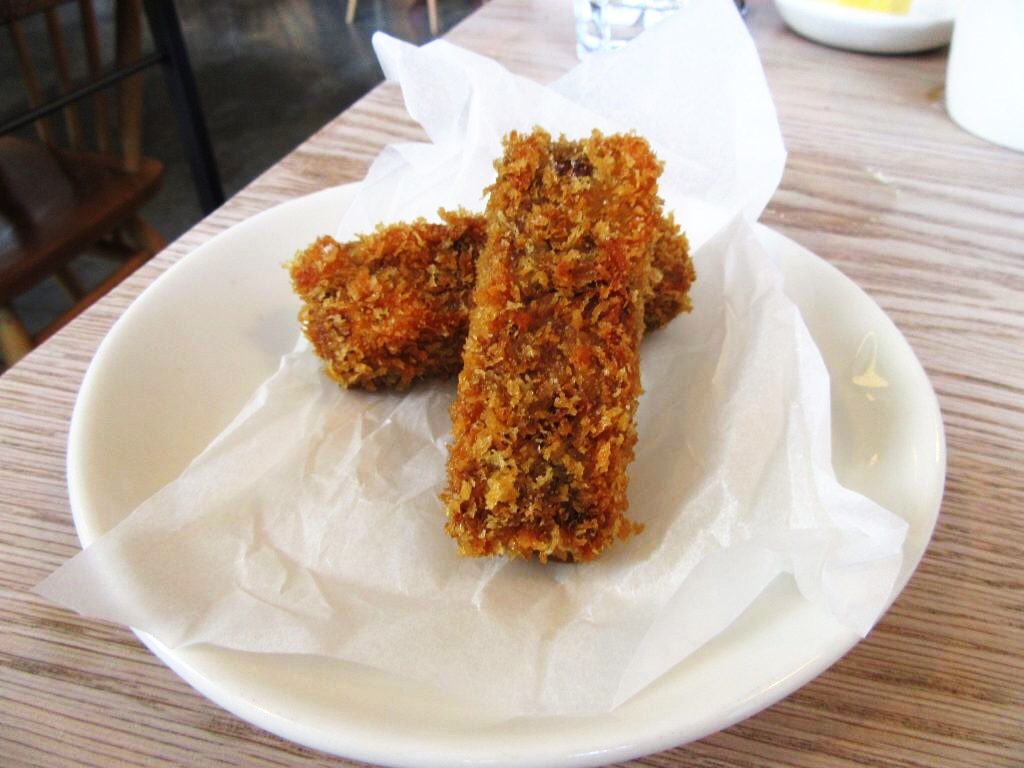 Lamb shoulder in a crispy batter with a classic mint sauce marked the beginning of the meal. Off course it went well together.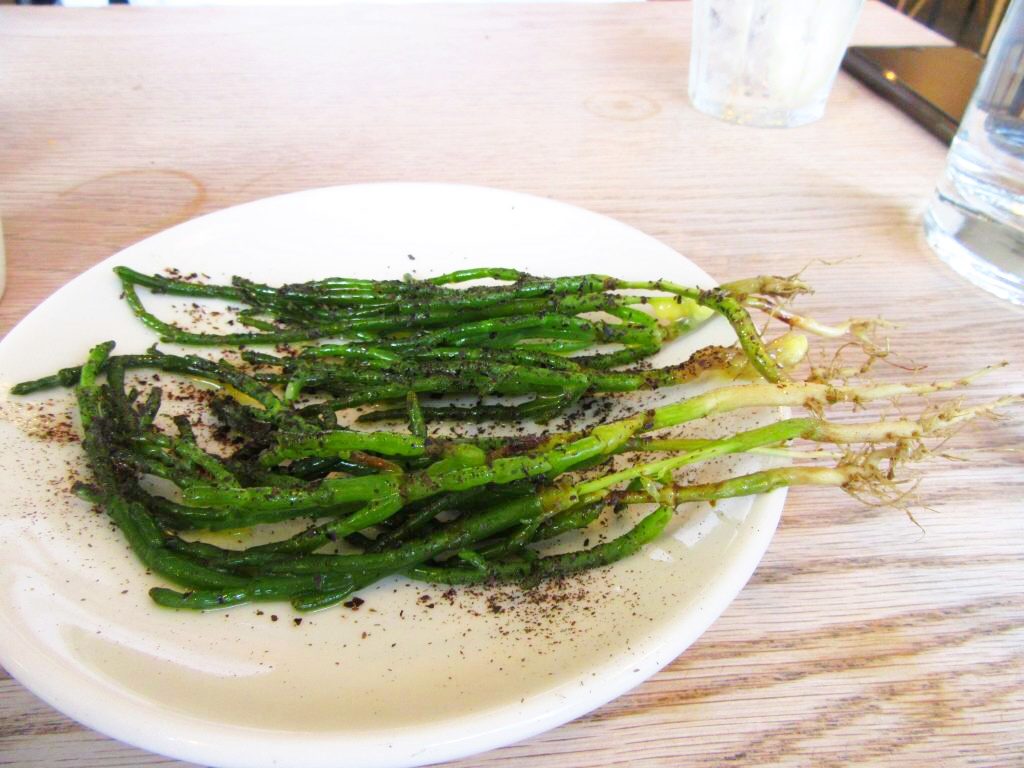 Buttered samphire with seaweed powder. A very strong taste of the sea, which made it a bit too one dimensional for my taste.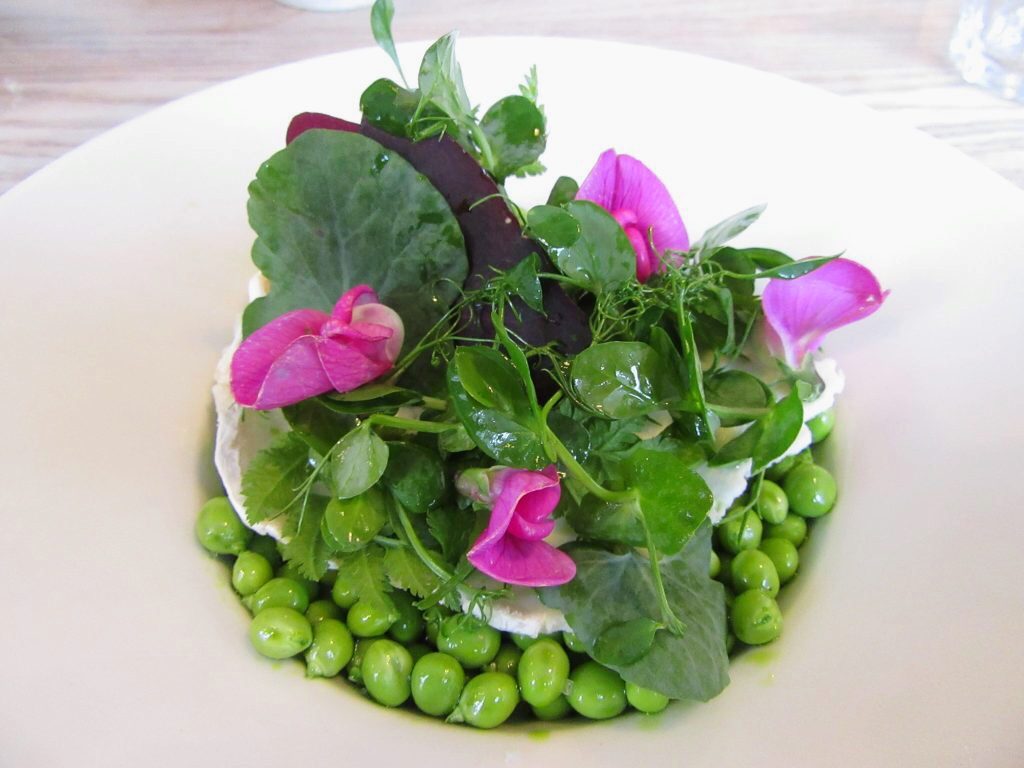 This was not the case for the next dish, which was the highlight of the meal. Peas with ticklemore cheese and lovage. Very fresh and very delicious. The rich cheese was a great match for the fresh peas. I have said it before and I will say it again. A dish with fresh peas can be lifted to something amazing if done right. It was at Lyles. One more please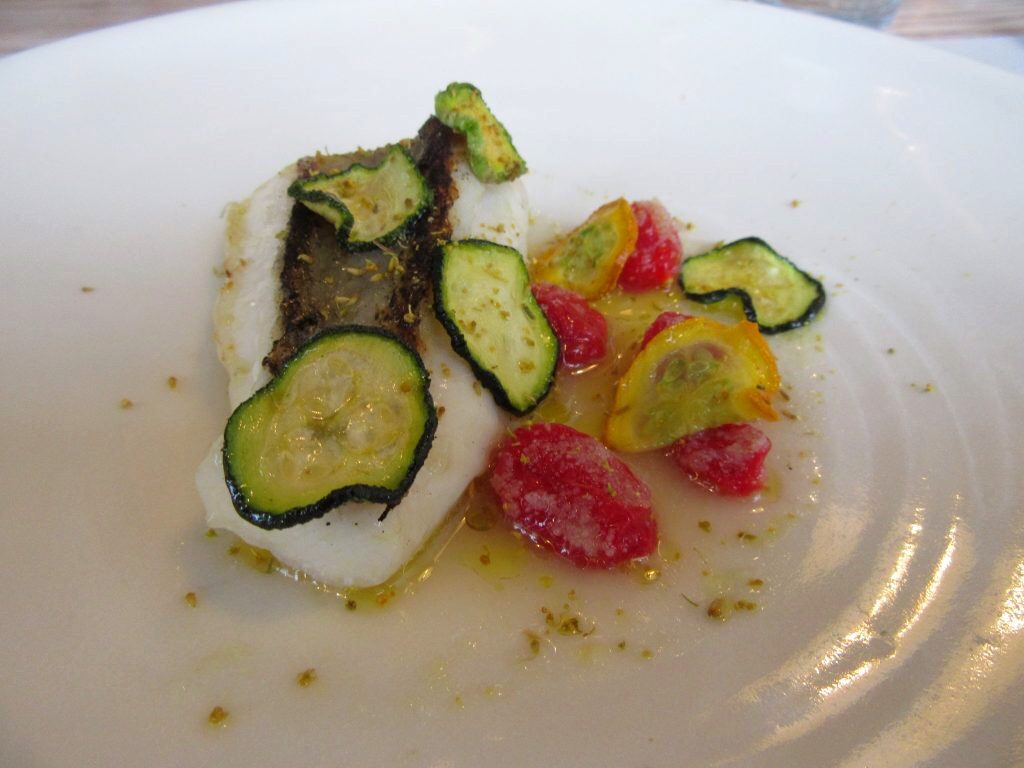 Next up was a John Dory fish with dried tomatoes, courgettes and pollen. The Sweet tomatoes were a great match for the delicious fish. Simple and delicious.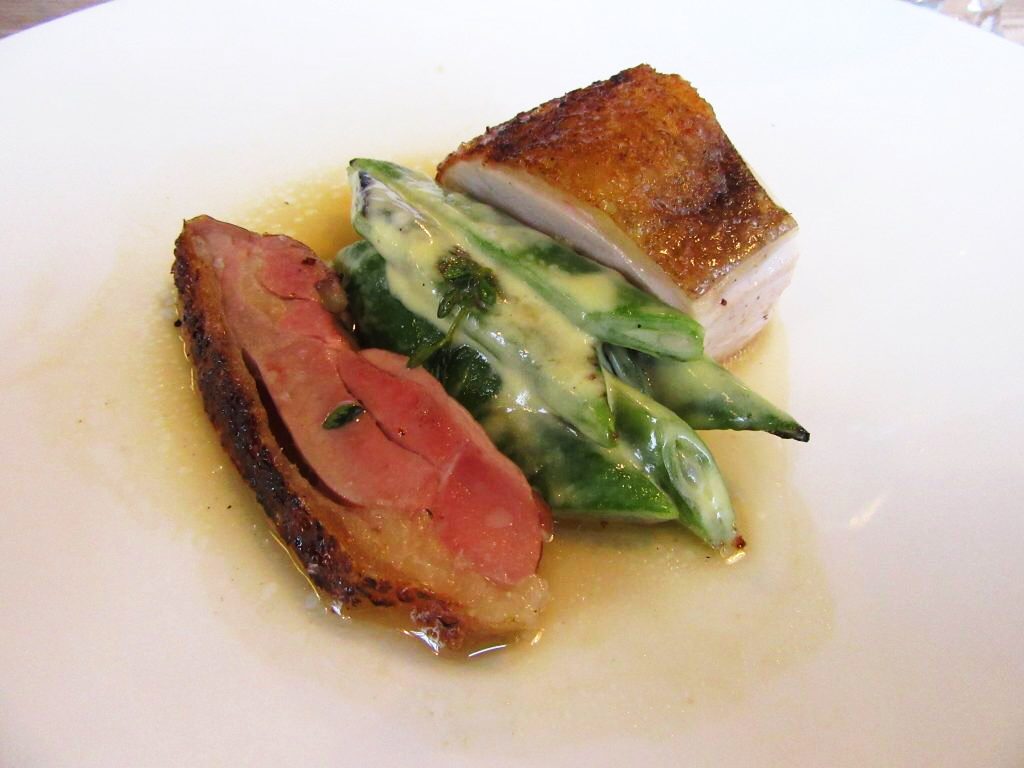 The main was a great guinea fowl with runner beans and fresh garlic. A great dish that continued down the same track of simple dishes with lots of flavor. I really liked this, especially because the guniea fowl off course was cooked to perfection.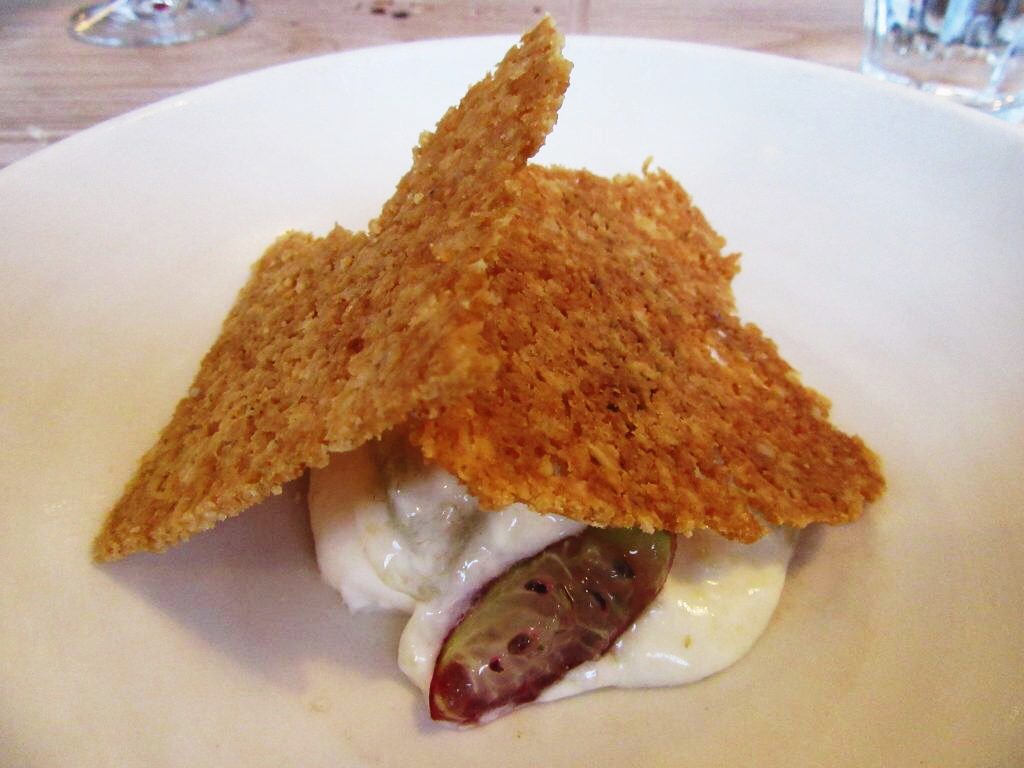 Dessert was sheep's yoghurt with gooseberries. This did not do anything for me and frankly seemed off in style compared the rest of the dishes that evening that was more fresh and light. I hope this is just a one off.
The dessert could not live up to the rest of the evening where natural wines had complemented light, fresh and delicious food whereas the dessert was very heavy in comparison.
Before going to Lyles I had only heard good things about it and my expectations were definitely met. The first dish was amazing and gave me a very big smile on my face. The rest of the salty dishes were very good and I really liked the casual and industrial ambient. Definently a place that I would recommend to anybody looking for a casual night out with great food.
My weekend in London was therefore off to a very promising start.