About CopenhagenFoodie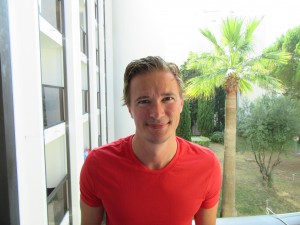 My name is Peter Atzen and I would like to share my love for great dining experiences with you.
As a child I was very particular about what I ate. I am still very particular about what I eat put in a
completely different way. Now I love ants, fishheads, heart and many other things as long as it is well prepared.
My first step from picky to Foodie was the passion that Jamie Oliver displayed for food. The other step was a meal at Era Ora, an Italian Michelin star restaurant in Copenhagen, which opened a completely new world for me which I have enjoyed ever since.
I constantly search for unique dining experiences that will be burnt into my mind. This can be both fine ding at Noma, fish tacos from a Mexican street vendor or a pizza margarita in Naples.
With CopenhagenFoodie I will share these experinces which I feel are unique, fine dining or not as I hope that others can have the same experience I had.